Who are the two most memorable teen writers of the 80s and 90s? I would definitely say Enid Blyton, who wrote the 'Famous Five' and the 'Secret Seven' series, and of course, Edward Stratemeyer, the creator of Nancy Drew and Hardy Boys. Out of all the books these authors wrote, Nancy Drew has been adapted into movies the most number of times. Another adaptation of this will be coming out real soon and this one is about Nancy investigating a haunted house where bulbs explode and the staircase makes creaking noises. But will she be able to decode the mystery behind these hauntings? You must see the film to find out.
If you're looking for some more teenage mystery dramas, then we've got a list of movies that are very much like 'Nancy Drew and the Hidden Staircase'. The list includes movies where the characters find themselves in a similar situation. Then there are also movies about teenagers who are stuck in life or death situations and have only a limited period of time to figure things out. Depending on your mood, you can choose whether you want a time-bound mystery adventure that'll keep you at the edge of your seat or just an interesting flick about how a teen manages to decipher or solve an ongoing problem. You can also watch several of these movies like Nancy Drew on Netflix, Hulu or Amazon Prime.
10. Nerve (2016)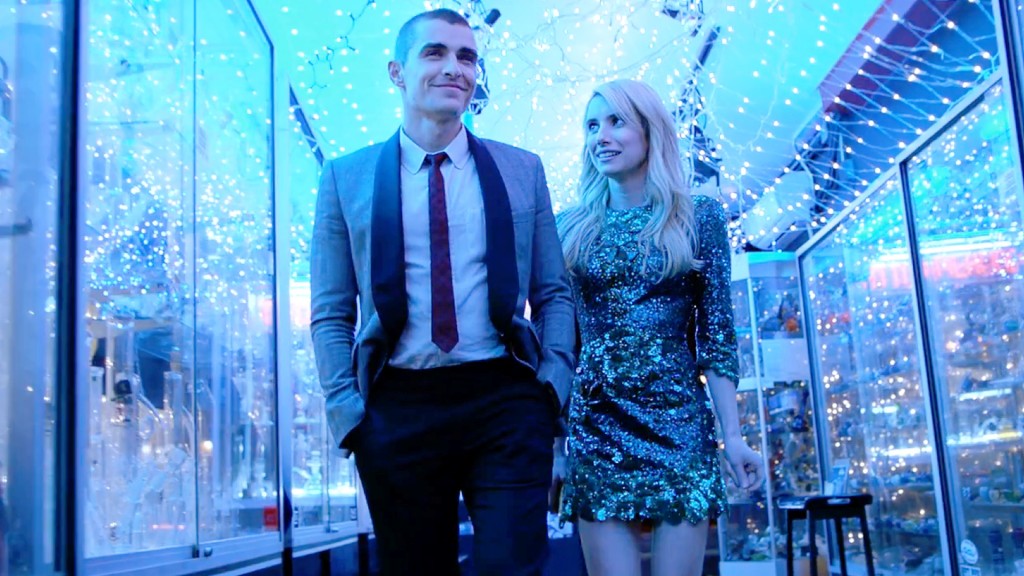 Vee Delmonico (Emma Roberts) is a typical high school teenager who is tired of her ordinary life. She finally gives in to the peer pressure and decides to join an online game called Nerve that presents various dares to the participant and with each dare you're able to complete, you get a cash reward and a lot of online fame. Vee does really well with the first few dares and starts getting famous. She even meets a guy named Ian (Dave Franco) who is also another teenager enjoying the adrenaline pumping game. But as the two progress with the game, they realize that the game is challenging them with life-threatening situations. The game starts taking a very dark turn and the two have to find a way to escape it or shut the whole thing down completely. The plot of the movie can get a little predictable at times, but it will keep you on the edge of your seat with all those crazy dares and it also gives out a great message at the end.
Read More: Movies Like Nerve
9. So Undercover (2012)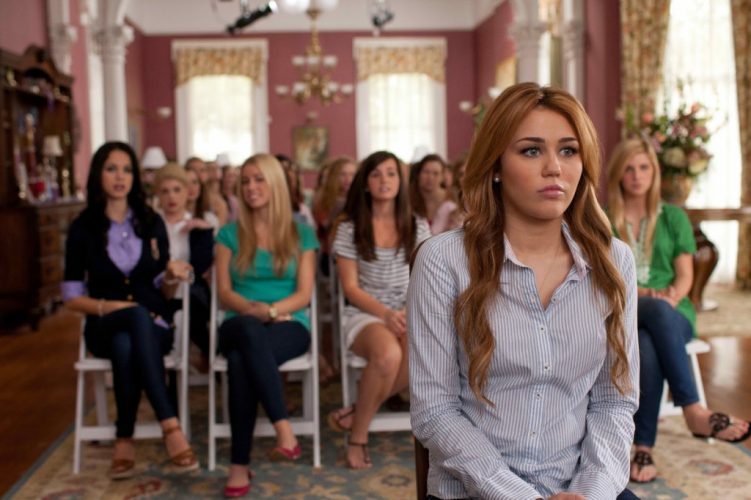 Miley Cyrus dons an investigator's hat in this sorority drama which has F.B.I. agents coming together as a part of this teenage action-comedy. In a strange turn of events, Molly, a private investigator is hired by the F.B.I. to pursue Alex, the daughter of a senator who has been identified as a witness of a criminal case. Molly assumes a pseudo-identity and enrols herself as a sorority student under the name of Brooke. Molly falls for Nicholas, one of her love interests in college only to find out that most the people she met at college aren't actually who they are. After Alex is kidnapped, Molly goes all the way to save her and hand over the culprits to the F.B.I. 'So Undercover' is yet another movie which although has a unique premise, is bogged down by its predictable storyline.
8. Mustang (2015)
"Mustang" is a Turkish movie inspired by Sofia Coppola's Virgin Suicides. It takes place in a small village in northern Turkey and follows the story of five orphan sisters whose conservative family slowly takes away all forms of 'perversion' from them in order to make them 'suitable wives' Distinctly and subtly directed by Deniz Ergüven, this is a strong heart-breaking take on a coming of age story. While certainly sympathizing with the girls, the director also makes clear that arranged marriages of teenage girls are part of the village custom. Nobody ever dares to challenge it. The five main actresses are immensely talented despite their age. You should have a pack of tissues while watching it, you will need it.
7. Paper Towns (2009)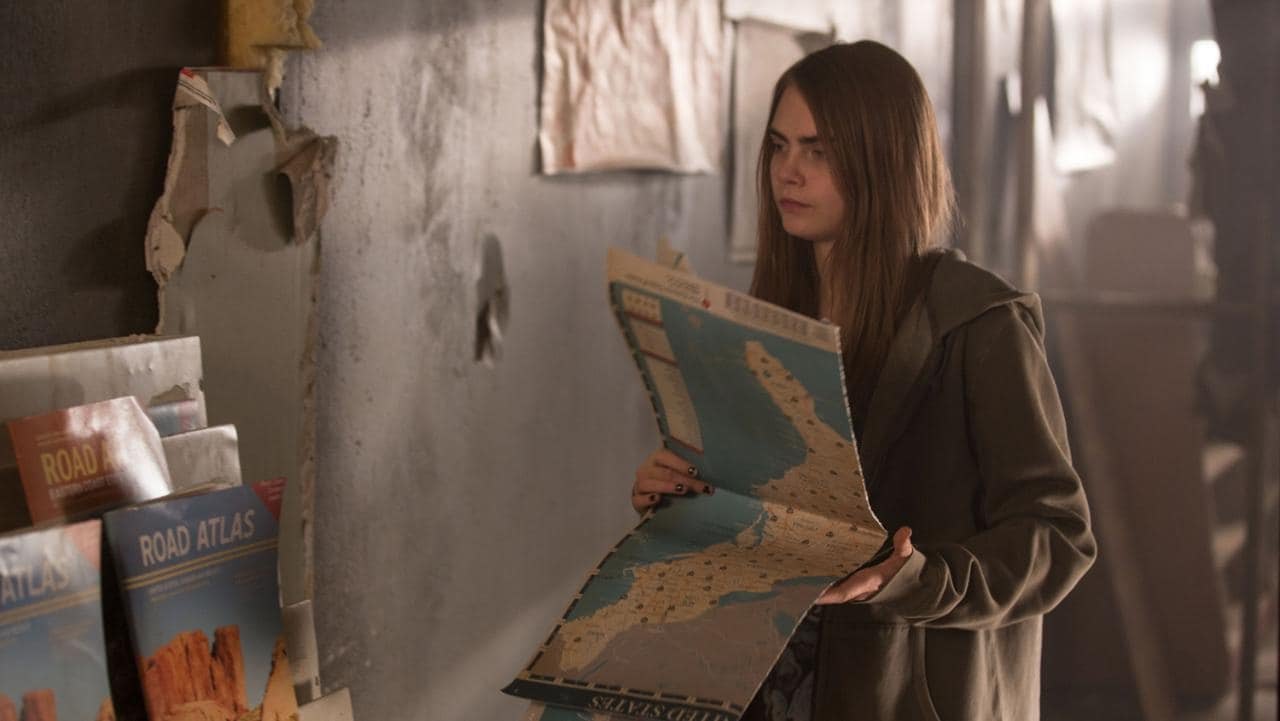 'Paper Towns' is based on a novel written by John Green. A high school kid named Quinten admires his lifelong crush and neighbor Margo (Cara Delevingne) from afar. Margo completely ignores his existence until one day she enters his room through his bedroom window and asks him to accompany her for an adventure. But the next day when Quinten wakes up, he finds out that Margo has disappeared. Upon investigating her disappearance he finds out that she has left behind certain hints that would take him to her. Quentin sets out on an adventure of a lifetime when he starts deciphering all the hints and decides to go and find Margo. Along the way, he learns a lot about his relationship with his friends and also a lot about love.
6. The Lovely Bones (2009)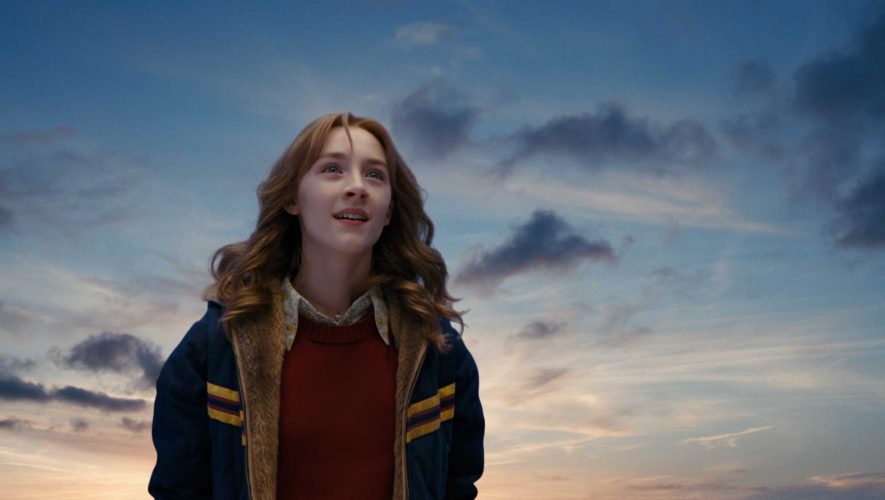 Susie Salmon (Saoirse Ronan) seems to have the perfect life of a teenager, a loving family, an ambition to become a photographer and also a romantic involvement with a guy named Ray Singh. But everything changes when her creepy neighbor George Harvey who has an obsession of killing women, kills her. Susie finds herself in a place that is neither hell nor heaven but somewhere in between. Susie does not remember how she died or where the man kept her body but she realizes that her afterlife presence can be felt by some people which includes her father (Mark Wahlberg) and her two other sisters. Susie seems to be determined to lead all these people to the serial killer only to realize later that she needs to let go so that she can move further to a better place.
5. Happy Death Day (2017)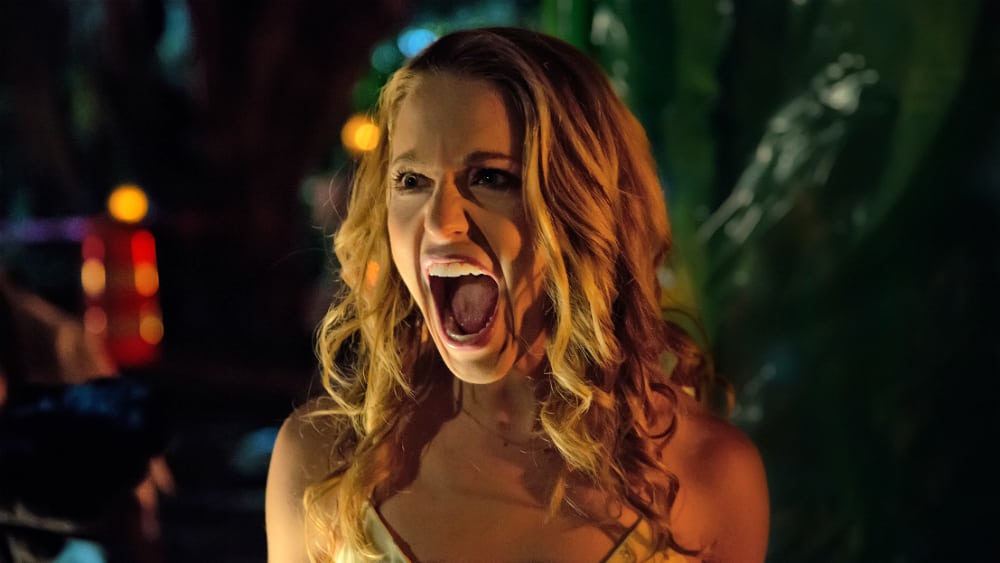 When Tree Gelbman gets murdered by a masked killer she wakes up in bed the next morning surprised and confused, assuming that all of it was a dream. But the same thing repeats again and she finds herself in the same bed all over again the next day. All of it initially seems like a deja vu but she soon realizes that she's stuck in the same day till she finds out who killed her. Tree dies, again and again, getting weaker each time until she finds out who the killer is. The story of the movie seems to be a little typical but has some really unexpected twists and turns, especially the ending.
4. Summer of 84 (2018)
Young Davey loves conspiracy theories. He and his other teenage friends start spying on a police officer who they believe is a serial killer. Their suspicion soon turns into an assured reality when they start gathering evidence against the policeman's innocence. But the closer they to the truth with all the pieces of evidence that they've been collecting, the closer they get towards endangering their own lives with this. The movie will remind you of 'Stranger Things' and 'Stand By Me' together. Overall, the film is creepy and will keep you hooked with the mystery and fun that it holds.
3. Disturbia (2007)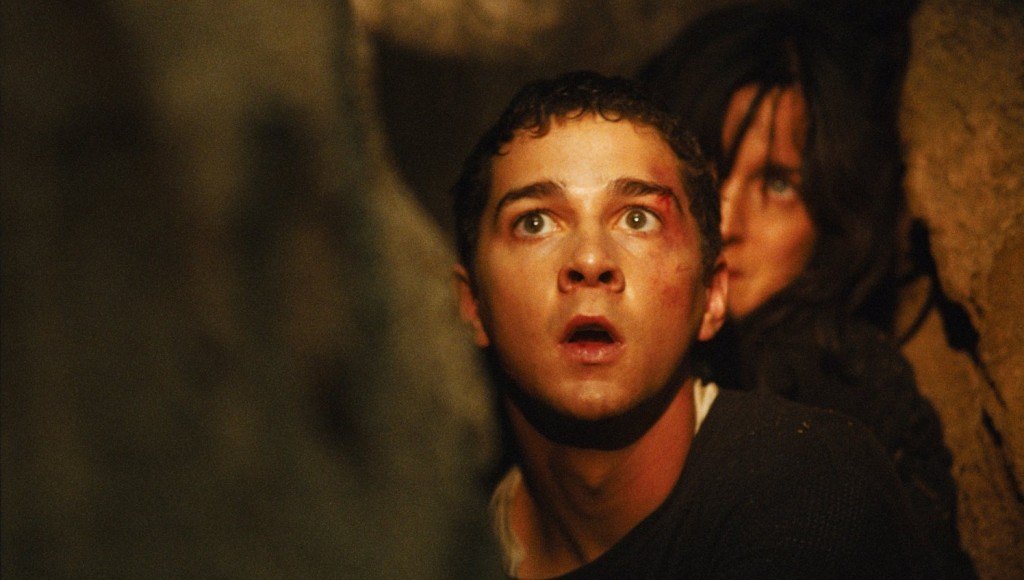 'Disturbia' stars Shia Labeouf who plays the role of a teenager who always lands up in trouble and because of this, he finds himself stuck in his house after he gets house-arrested for punching his Spanish teacher. Bored at home with nothing else to do, he starts spying on his neighbor, Mr. Turner. But things start to get a little strange when he notices Mr. Turner committing what looks like a murder. Convinced and determined to prove what he saw, he dwells deeper into finding out more about his neighbor. But Mr. Turner always seems to be a step further than him which gives rise to a horrifying possibility that Mr. Turner is also been keeping an eye on him all this while. Disturbia is an amazing 90-minute thriller that will surely keep you interested right from the beginning all the way till the end. This one is surely one of the best coming-of-age mysteries you'll ever watch.
2. The Sisterhood of Travelling Pants (2005)
The movie revolves around the life of four best friends who comes across a pair of jeans that magically fits all four of their diverse sizes. All four of them decide to use the jeans as a medium to stay in touch with each other before leaving for different places during summer. Each of them experiences something new and gets to learn something new during the summer while they embark on their personal adventures wearing that pair of jeans. The movie will be relatable to most female viewers and that it the reason why it's on this list. For someone who wants something more intense and thrilling, this one may not be for you.
Read More: Movies Like Knocked Up
1. Matilda (1996)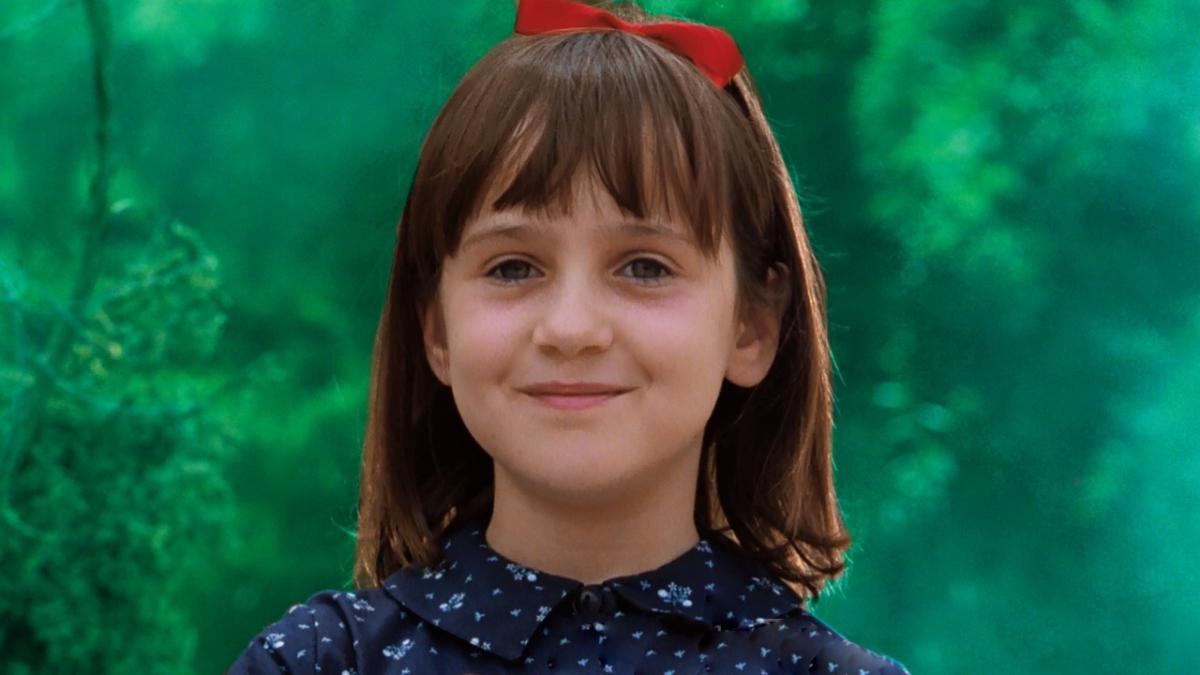 Matilda is the story of a young genius who is not appreciated by her step-parents at all. She studies at a school where the principal is a sadistic lady who believes in torturing children and terrorizing children. Raged by the Principal's sadistic acts, Matilda develops a strange telekinetic power which she uses to teach the principal a lesson. 'Matilda' is based on a famous novel written by Roald Dahl who has also written other classics including 'Charlie and the Chocolate Factory.'
Read More: Movies Like Love, Rosie