A mystery thriller film, 'The Ninth Gate' (1999) follows Dean Corso, essayed by Johnny Depp, a rare book dealer, who while seeking out the last two copies of a demon text, invariably gets drawn into a conspiracy with supernatural elements. Directed by veteran filmmaker Roman Polanski, the film beautifully blends elements of mystery and thriller. Adapted from Spanish filmmaker Arturo Pérez-Reverte's 'The Club Dumas', published in 1993, the movie is not generally considered as one of the great works of Polanski. Nonetheless, it explores a few interesting ideas and makes for an engaging watch.
For this article, I have taken into account films that are thematically similar to this movie and use the genre of horror to create an atmospheric narrative. Here's the list of best movies similar to 'The Ninth Gate' that are our recommendations. You can watch several of these movies like 'The Ninth Gate' on Netflix, Hulu or Amazon Prime.
10. Devil's Advocate (1997)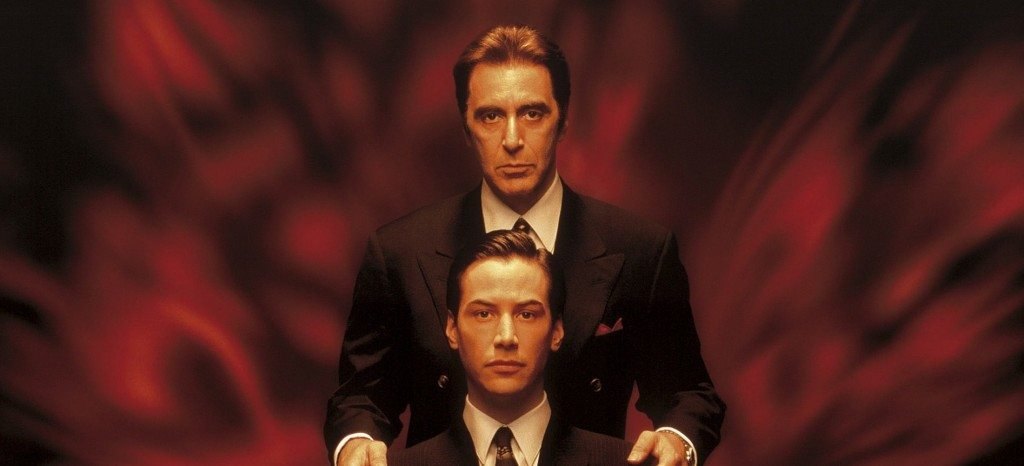 A supernatural horror film, 'Devil's Advocate' tells the story of a young successful lawyer, Kevin Lomax, essayed by Canadian actor Keanu Reeves, who arrives in New York City to work for a major firm. However, his success seems to be short-lived as his wife. Mary Ann Lomax, played by Charlize Theron, becomes haunted by frightening visual phenomena. Gradually, Kevin starts to realize the owner of the firm John Milton, essayed by Al Pacino is not what he appears to be, and is, in fact, the Devil. Directed by American filmmaker Taylor Hackford, 'Devil's Advocate' takes inspiration from Italian poet Dante Alighieri's Inferno and the German legend of Faust for building its narrative world. While the film is not as cohesive as it could have been, Al Pacino steals the show with chilling and sometimes over-the-top performance as Satan by Al Pacino.
9. Witchfinder General (1968)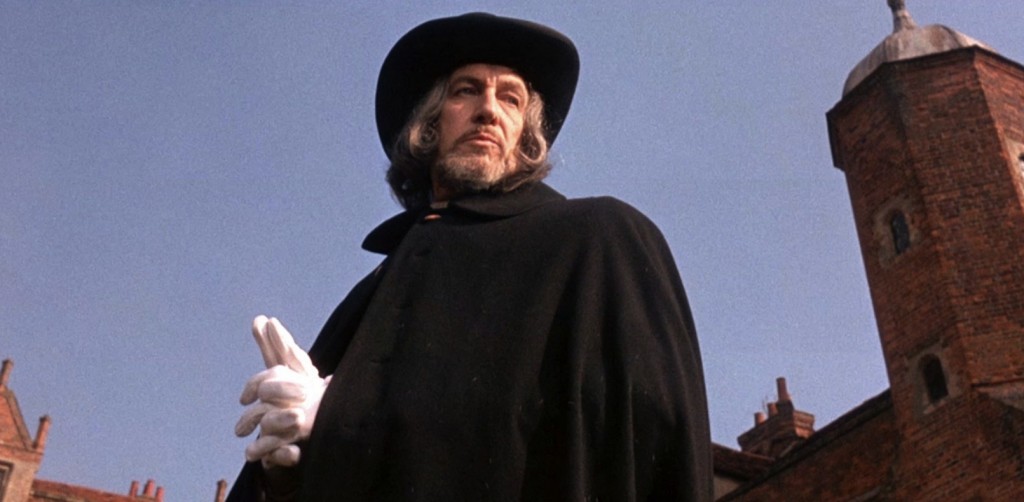 Adapted from British writer Ronald Bassett's horror novel of the same name, 'Witchfinder General' follows the story of Matthew Hopkins, an English lawyer in the 17th century who is appointed as the "Witch Finder Generall" by the Parliament in the English Civil War to completely eradicate sorcery and witchcraft from the land. Directed by English filmmaker Michael Reeves, the film is noted for its violence and gore, that too in the 60s. Considered a sadistic film at the time, 'Witchfinder General' has gone on to become a cult classic. Its mixture of the occult and the adventure is handled with astonishing finesse. Among its many praises, British film magazine Total Film listed 'Witchfinder General' in its list of "Greatest Horror Movies of All Time".
8. The Blackcoat's Daughter (2015)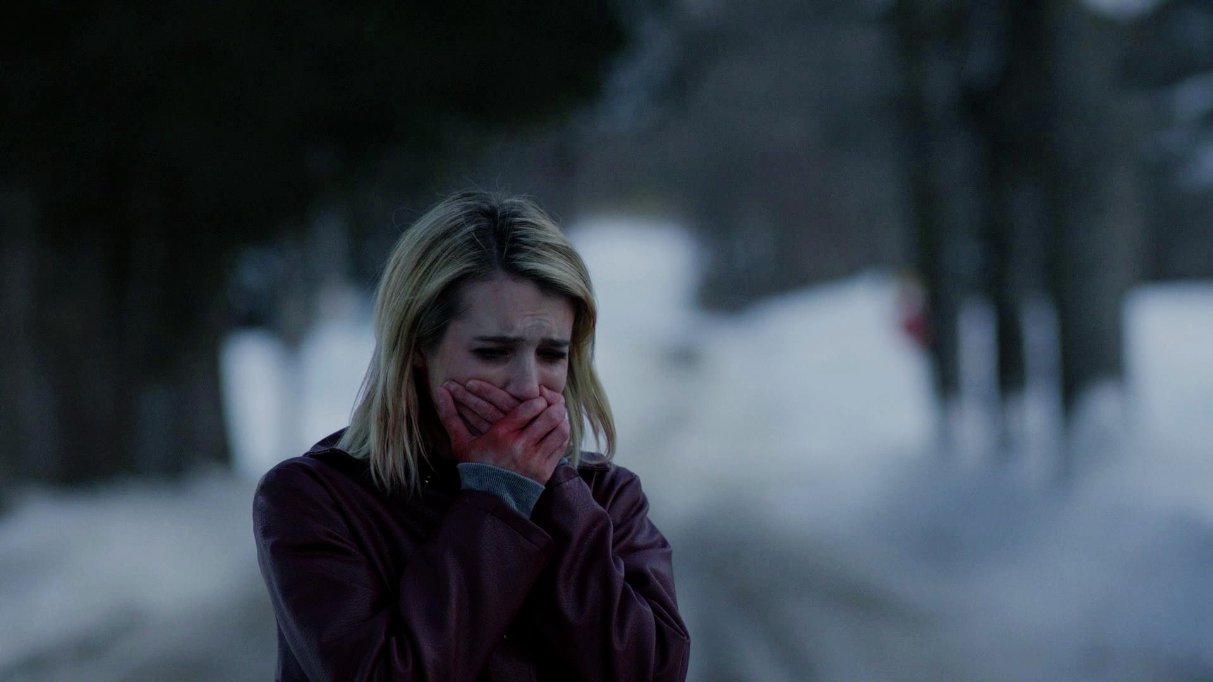 A supernatural psychological horror film, 'The Blackcoat's Daughter' revolves around two girls – Rose and Kat – who must battle a mysterious evil force when they get left behind at their boarding school over winter break. The film develops upon the occult and evil forces through the tool of atmospherics, credited to the eerie cinematography by Julie Kirkwood. Produced by horror film powerhouse A24, 'The Blackcoat's Daughter is led by the engaging performances by the lead cast, particularly Lucy Boynton and Kiernan Shipka, who play the protagonists.
7. The House of the Devil (2009)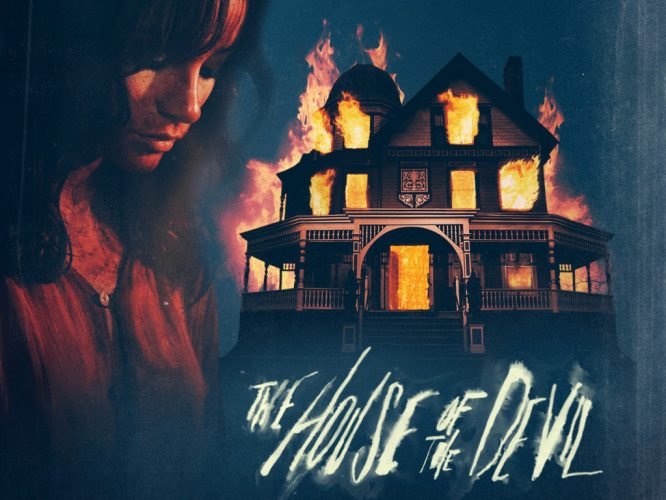 Written and directed by American filmmaker Ti West, 'The House of the Devil' is a horror film revolving around a young college student of the name Samantha Hughes, essayed by American actress Jocelin Donahue, who is hired as a babysitter at an isolated house. Things start becoming frightening when she finds herself in the midst of bizarre and dangerous events. She now has to fight for her life. Combining the elements of the slasher and haunted house horror genre, 'The House of the Devil' boasts of a chilling narrative which finds inspiration from classics such as 'Rosemary's Baby' (1968) and 'The Omen' (1976). Premiering at the Tribeca Film Festival, the film received critical praise for its nostalgic yet innovate use of horror.
6. Eyes Wide Shut (1999)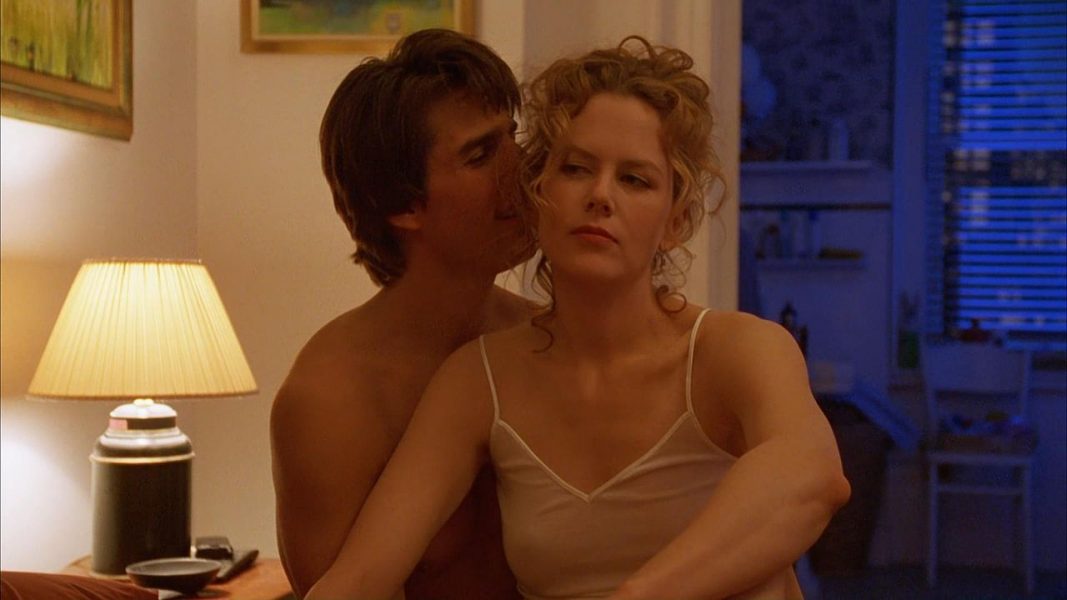 The last directorial venture of the legendary Stanley Kubrick, 'Eyes Wide Shut' follows the sexually charged adventures of Dr Bill Harford, essayed by Tom Cruise, who is shocked when he learns that his wife, Alice, essayed by Nicole Kidman, reveals that she had contemplated having an affair a year earlier. With his beliefs spiralling downwards, Harford embarks on a night-long adventure, during which he infiltrates a mysterious massive masked orgy of an unnamed secret society. Categorised as an erotic mystery psychological drama, 'Eyes Wide Shut' is replete with themes and allegories that define Kubrick's unparalleled cinematic vision. While the movie is not the best work by Kubrick, given his masterful ventures throughout his career, it is nonetheless a horrifying piece on the occult and secret societies. Since its release, the film has been included in many "greatest horrors of all times" lists.
5. Häxan (1922)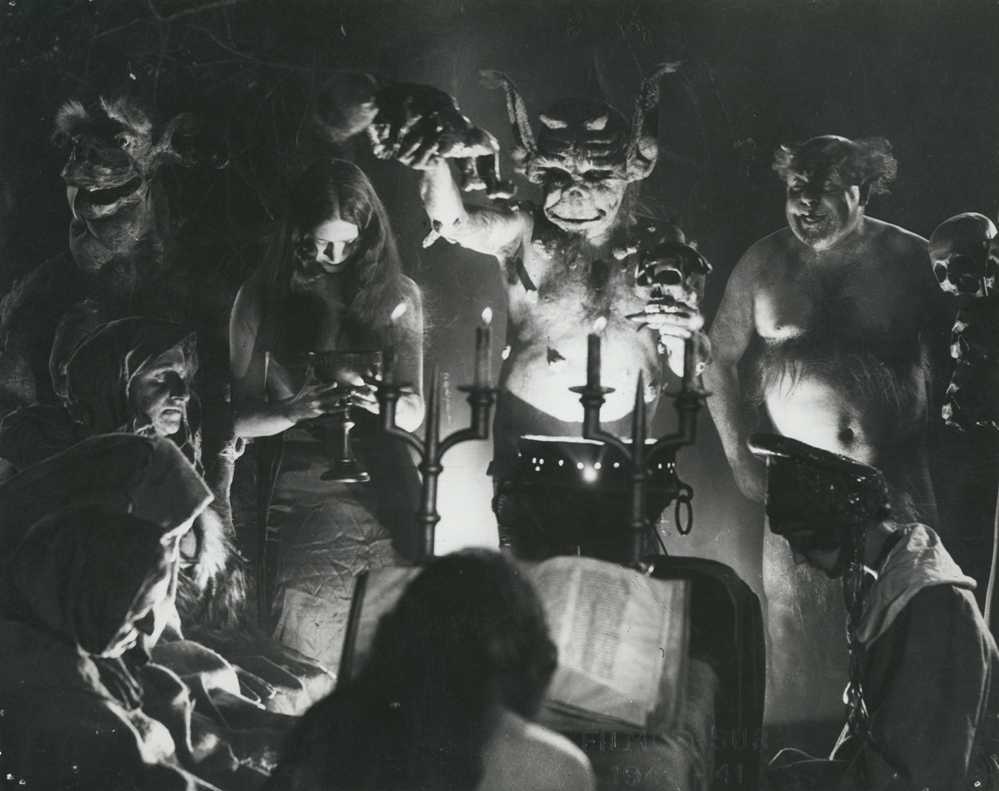 A Swedish-Danish documentary-style silent horror film, 'Häxan' follows the evolution of witchcraft, from its pagan roots to its confusion with hysteria in modern Europe. Written and directed by Benjamin Christensen, 'Häxan' has been hailed as the filmmaker's masterpiece by modern day critics. However, at the times of its release, the film was met with negative reviews, with many critics calling it a pretentious work which is constrained by its "aesthetic". It deftly showcases the horror through the documentary, giving it a realistic vibe which is coupled by the silence of the era that makes it a haunting piece of work.
Read More: Movies Like Zodiac
4. Angel Heart (1987)
Adapted from 'Falling Angel', a horror novel published in 1978, written by American novelist William Hjortsberg, 'Angel Heart' follows Harry Angel, a New York City private detective who is hired to investigate the disappearance of a man known as Johnny Favorite. His detailed investigation takes him to New Orleans, where he becomes embroiled in a series of brutal murders. Directed by English filmmaker Alan Parker, 'Angel Heart' explores the thrills through the genre of neo-noir psychological horror. A box office disappointment, 'Angel Heart' was met with cold response from critics. It is a dark thriller which infuses horror and suspense with dexterity. A cult classic, many even cite 'Angel Heart' as one of the best horror films of all time.
Read More: Movies Like Se7en
3. The Omen (1976)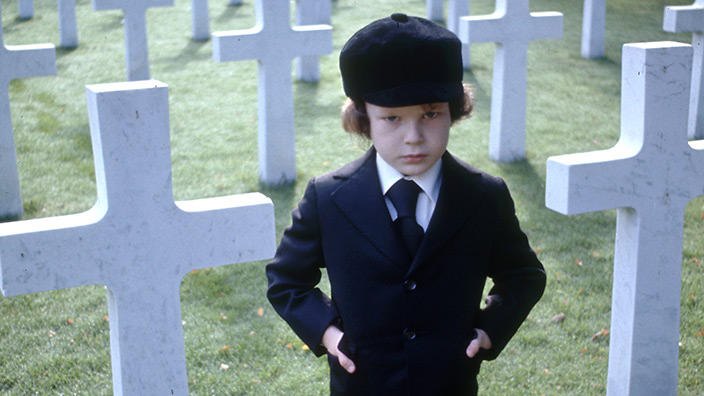 A British American supernatural horror film, 'The Omen' centres around a young child who is replaced at birth by American Ambassador Robert Thorn, essayed by Gregory Peck, without informing his wife Katherine Thorn, played by Lee Remick, after their own son was murdered at the hospital. However, they are suddenly surrounded by mysterious and ominous deaths, unaware that the child, Damien, is actually the Antichrist. The film, at the time of its release, was met with polarising reactions. While some called it an over-the-top silly film, others lauded its atmospheric power. Nonetheless, 'The Omen' has gone on to achieve legendary status, with some hailing it as a revolutionary piece of horror. In addition, the movie has also been inducted in American Film Institute's "100 Years… 100 Thrills" and Chicago Film Critics' Association's list of "Scariest Films", to name a few.
Read More: Movies Like I Spit On Your Grave
2. The Wicker Man (1973)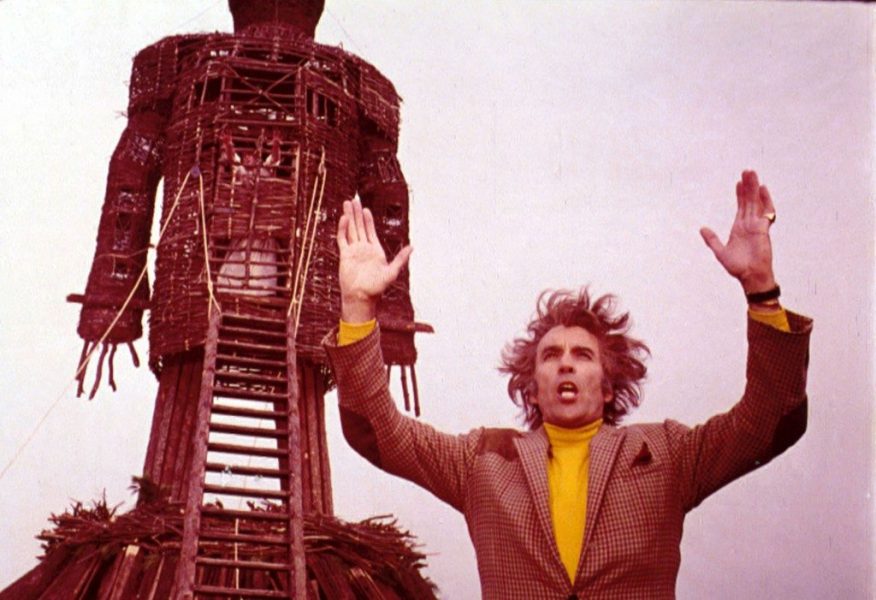 A mystery horror film, 'The Wicker Man' follows Edward Woodward as Police Sergeant Neil Howie who visits the isolated island of Summerisle, in search of a missing girl. However, Howie, a devout Christian, is appalled to find out that the inhabitants of the island have abandoned Christianity and now practice a form of Celtic paganism. Directed by British author and filmmaker Robin Hardy, 'The Wicker Man' is an adaptation of horror novel 'Ritual' written by David Pinner. Often considered as one of the greatest horror films ever made, 'The Wicker Man' can be described as a masterful blend of horror and mystery.
Read More: Movies Like Donnie Darko
1. Rosemary's Baby (1968)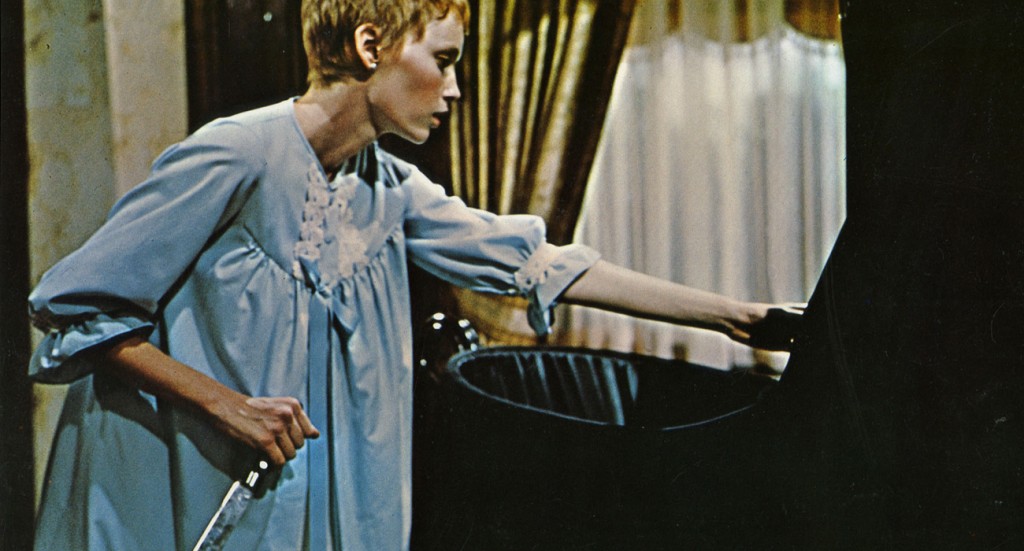 Adapted from Ira Levin's novel of the same name, 'Rosemary's Baby' tells the story of a pregnant woman, who upon mysteriously giving birth suspects that an evil cult wants to take her baby for practice in their rituals. The film is noted for its atmospheric tone and gripping moments that in a way re-defined the genre. With the brilliance of cinematographer William A. Fraker and composer Krzysztof Komeda, Polanski created a chilling and gloomy masterpiece that continues to terrify viewers even today. An instant classic at the time of its release, 'Rosemary's Baby' won Ruth Gordon an "Academy Award for Best Supporting Actress", "Golden Globe Award for Best Supporting Actress – Motion Picture" and was placed ninth on American Film Institute's "100 Years…100 Thrills".
Read More: Movies Like The Conjuring