Despite now being six years in the running, I wouldn't be a naysayer in terming DCEU still to be in the early stages of development, still finding its footing, despite almost all of its films turning in increasingly positive dividends, except of course its tentpole failure, 'Justice League' in 2017. There have been course corrections, tonal corrections, and completely new films added while films originally in DCs very first intended roster have been moved or completely done away with, in an attempt to appeal more to critics and adapt to the changing market in the wake of the box office obliteration that was this year's 'Avengers: Endgame'.
I am going to reserve comments or rather, my displeasure on the upcoming slate of DCEU films, seeing as though there still isn't a fixed direction or a desirable output to feign sufficient interest, since we are here to talk about a DCEU film that has remained on the charts since the very first draft lineup of films introduced at a certain comic con from the glory days when 'Batman V Superman: Dawn of Justice' was announced.
That film would be 'Black Adam', and every single person involved with the project has remained hopeful about it being made amongst an ever shifting schedule and mounting uncertainty, singularly owing to the star who is attached with the film portraying the titular role: Dwayne Johnson. The Rock is tailor-made for a superhero film, and it is pretty surprising why he hasn't taken up such a role yet, apart from of course, his commitments to 'Black Adam' since as far long as 2015. Johnson is still hopeful that the film will materialise and that they may begin shooting by as early as next year, so with that piece of news piquing our interest in 'Black Adam' once again, here is everything that we currently know of the DC antihero's solo film.
Black Adam Plot: What Can It Be About?
The internet is remarkably scarce about information on the movie and what it could be like except for the cast and his position in the DCEU that has remained more or less the same since the film's announcement in late 2015. However, given the history of DC films and certain hints about the character that were dropped in this year's 'Shazam!', it is not completely improbable to chart out a course. Before deep diving into all those variables, the primary thing that we know is that this 'Black Adam' film is proposed to be an origin film for the character.
Originally, the character was touted to appear in Shazam's solo origin film, as is his infamy as the nemesis of Shazam, but the makers felt that they had enough matter to go on with a singular outing focussing on Billy Batson' origin story, and eventually, Dr. Sivana and the Seven Sins were brought forth as the film's villains, with Black Adam set to star in his own solo film few years down the film, further followed by a crossover film that would see these characters finally face off against each other as in the comic books.
This is what New Line films producer Peter Safran had to say about the shift in DC's focus. "Yeah I think that is the goal, it is giving heroes their time to shine and not feeling like you have to shoehorn in some universal connection amongst them all. The studio's been incredibly supportive and DC's been supportive about saying take the time that you need to introduce these characters in the right way and tell the stories that you really want to tell, and that's what the audiences really want to see with these characters." Now, all of this sounds very, very ambitious, and the merciful lord knows that we have bided our own sweet time to see something like that happen on the big screen, given DC's timeline and pace, we might have to wait really long before that crossover film, especially, materialises. Back to the solo film now.
Since we already know that it is going to be an origin film, it would be a sizeable guess that most of the film's script would seek inspiration from the New 52 incarnation of the character as have the other characters in the current DCEU cannon. In that, the comics did away with the Egyptian roots of the character and introduced him as a slave in the fictional country of Kahndaq, from where he is teleported to the Rock of Eternity and given his powers, similar to Shazam! himself by the wizard Shazam. With his newfound powers, he defeated and sought vengeance against the seven warlords in Kahndaq and abolished slavery, but instead established himself as the ruler of the country, thereby embarking upon a dark path of no return.
Still, Black Adam is always seen as more of an antihero more than a proper villain, and that should, given some good writing, translate interestingly on the screen. Moreso, history has shown us that DC films have no problem in letting its villains take the centre-stage, especially the ones with shades of grey, and Black Adam fits that description perfectly.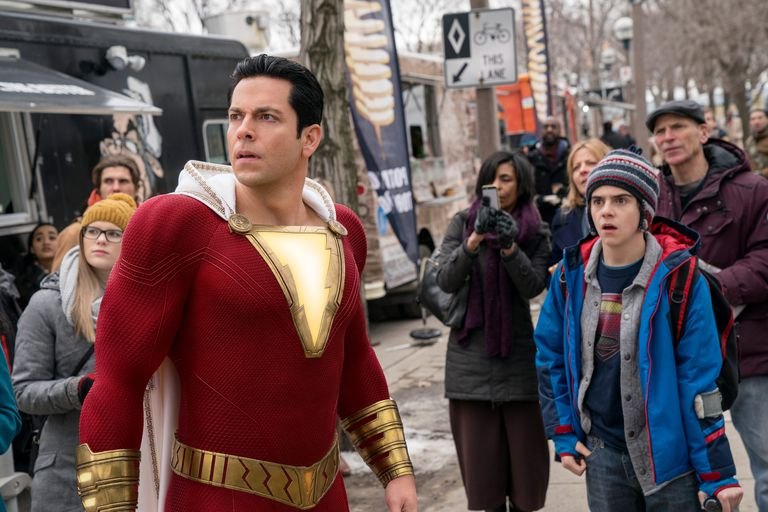 Apart from his comic book origins and description that are sure to feature in the film, this year's 'Shazam!' too had a massive Easter Egg about the character's ever fruitful nemesis. One thing I absolutely love about the DCEU films is that short bit towards atleast the one-third mark of the movie, wherein a character explains in voiceover, the origins of the film's villain, and in doing so deep dives into a bit of shared DC mythos, that is legendary to say the least. These are presented in stunning 3D formations, making them all the more visually stunning.
The tradition continues in 'Shazam!' too, with the wizard Shazam explaining to Billy through magical golden particles originating from his staff when initially summoned from the subway, about a previous champion who the council misjudged, and one who used his powers for evil and destroyed the council of the seven. Casual viewers may misconstrue this vital piece of information as simply something that may have hinted to some ancient history, but the wizard Shazam is in fact here referring to Black Adam. That the success of 'Shazam!' has only put 'Black Adam' in top gear now at the studios can therefore mean only good things for the character's solo film as well as the universe in general.
Black Adam Cast: Who is in it?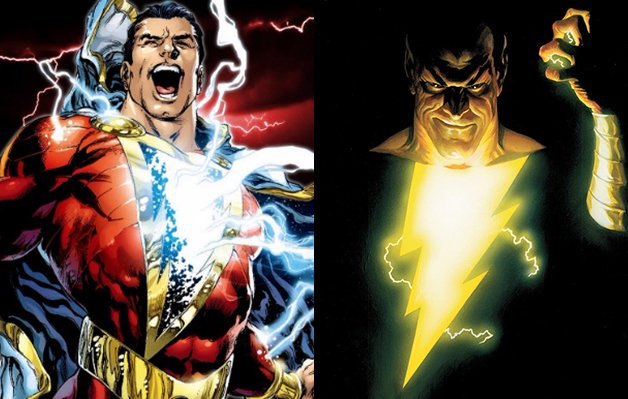 As stated earlier, Dwayne Johnson is the face of this film, and his continued involvement is infallibly also one of the reasons why the 'Black Adam' film is still doing the rounds in news circuits despite there being virtually no development on it. One of the reasons for the film's delay has also been stated as WB and New Line having to work around Johnson's busy schedule, him now undoubtedly being one of the world's busiest and highest paid actors. Other than him, no other cast members have yet been announced, but if I am hopeful, I can only count in Zachary Levi as Shazam to reprise his role in the film for a short cameo towards the end, and maybe Mark Strong as Dr. Thaddeus Sivana, as one of the continuities also stating Sivana as being the one responsible for teleporting him to Earth.
Black Adam Crew: Who is behind it?
The news on this is scarce too, as with all the other fronts on this movie, but reports indicate that WB has been in contact with director Jaume Collet-Serra, who has already worked with Johnson on the upcoming 'Jungle Cruise'. Adam Sztykiel had earlier been hired to work on the script of the film, but there has since been no word on any developments on that front. While the abovemnetioned are strictly possibilities at this point of time, we can be sure that WB and New Line would jointly be producing the film, along with Johnson himself and his wife Dany Garcia executive producing.
Black Adam Release Date: When will it premiere?
Along with the upcoming 'Batman' film starring Robert Pattinson and directed by Matt Reeves, 'Black Adam' might be the second film in the DCEU to start production in 2020. Given that and complete optimism in terms of production timelines and post production, the film should see the light of the day and be on screens no earlier than 2022. It still remains to be seen how WB and the other makers would work their way around with other DC releases in the same bracket including 'The Suicide Squad' and the aforementioned 'The Batman', and then the already announced 'Shazam!' sequel along with a crossover film seeing the two square off.
Read More in Previews: Blade | WandaVision