As a fan from the beginning, and a firm believer in the promise of the DCEU, it hurts me to say that the current future of the DCEU is in shambles, and while the executives may state that they have a definite sight of the future of the DCEU, their announcement of a 'Birds of Prey' film while a 'Man of Steel' sequel is still nowhere in sight just remarks otherwise.
A well articulated, well thought of and well formed shared universe with enough background is what they needed to do, and despite constant failures, with 'Justice League' being the final nail in the coffin, they still seem to be putting the pin on the wrong problem. In the bare hopes that someone from the execs at DC reads this, I state on behalf of the entire fandom that we NEED another Justice League film, and that we need more crossovers and cameos, but ones that are not rushed and in a film that does not have a script that has been written for audience appeasement and yet seems to bomb anyway because it is genuinely bad. Time and patience are the solution here, and not playing catch-up with a brand that spent eleven years and twenty two movies to set it all up.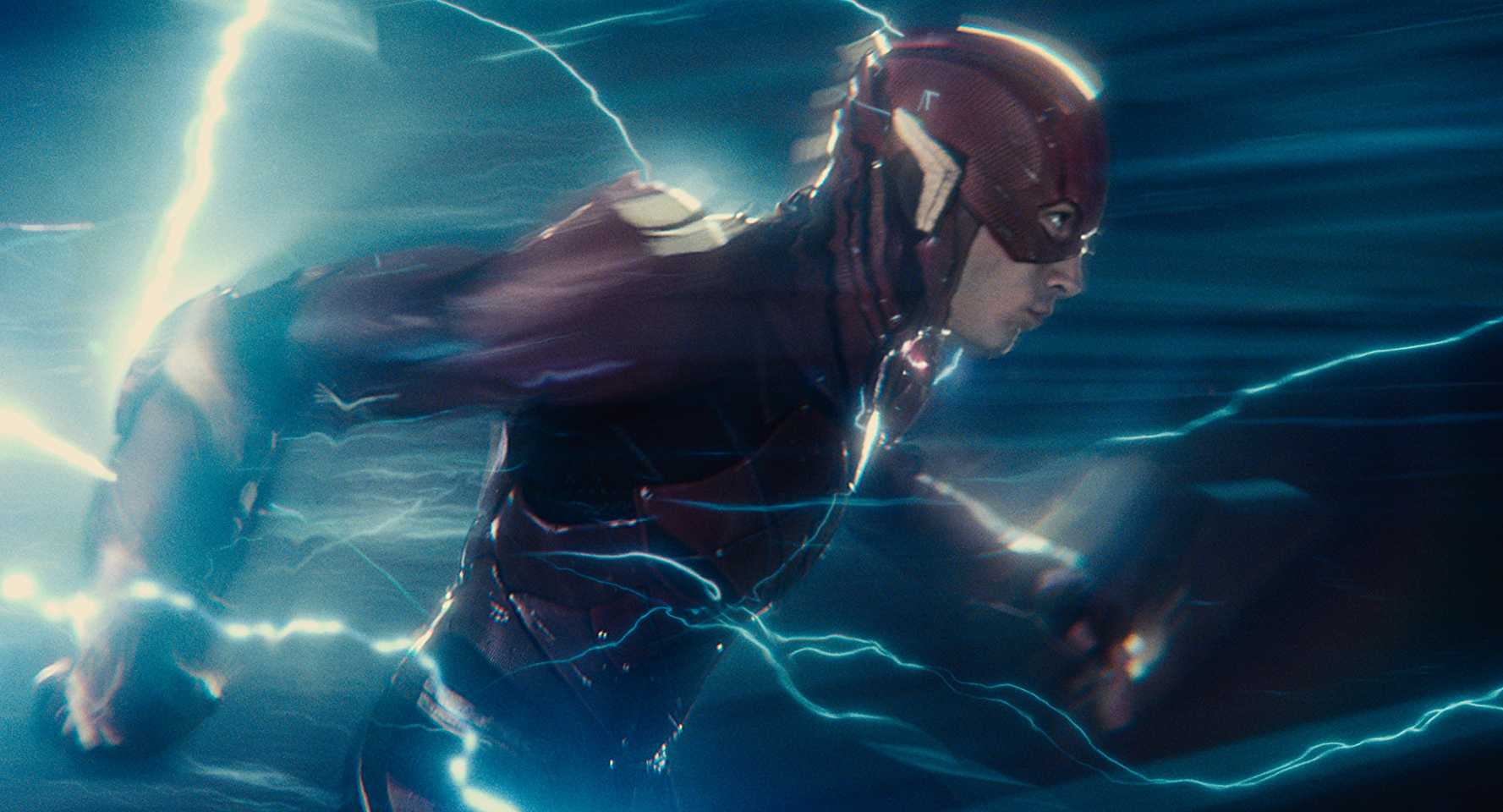 However, things were not always this dour, especially when the DCEU was still taking shape and several new movies had just been announced, including a solo film for each of the DC superheroes introduced in or before 'Justice League'. Branching off to merge seemed like a good idea back then, until 'Justice League' completely tanked, but in the lineup of films announced before, things genuinely looked exciting, 'Flashpoint' definitely being among the highlights.
A number of uncertainties attached to the film is no new thing for a DCEU flick up until the very last minute, but this film might just beat them all. A change in the title, multiple directors and producers, stars signing in and out of the film, and a shift altogether in the plot and intent of the film from being a Flash solo origin film, to a Flashpoint film intended to change the shared future of the DCEU, to being currently titled simply as 'The Flash', the amount of turbulence this movie has experienced is unreal; but the good things despite that still remains that the film is one of the confirmed ones from DC, currently in the early stages of development with a reportedly completed script. Read on to find all that we know about this film.
Flashpoint Plot: What is it about?
There are several directions that a Flash film could go in, depending on whether the makers have finalised upon a solo origins film for the scarlet speedster or a Flashpoint film. The problem with the latter is that it would require a significantly set up DCEU with most of the major players at least still in the running for playing their parts, which is most certainly not the case right now, especially with Henry Cavill and Ben Affleck reportedly departing from their roles of Superman and Batman respectively. I honestly think they were great and it's a shame that WB didn't push harder for them to stay. However, assuming that through some miracle it can happen, I expect the Flashpoint movie to closely follow the comic book or at least the DC Animated original film, both of them absolute gems in their respective fields, because honestly, there is no other way apart from absolute honesty to the source material to win the fans on this one.
The 'Flashpoint' story arc involves Barry Allen going back in time to reverse his mother's death, instead leading to the creation of an alternate parallel reality, wherein his mother is alive, but significant changes other than that of which only Barry seems to be aware of have radically altered the current state of the DC universe, creating a multiverse. The major ones among those changes are within the league itself, with Thomas Wayne becoming the Batman, and Bruce Wayne being gunned down in the alley that fateful night, the horror of the site also transforming Martha Wayne into the Joker of this timeline.
Cyborg is a canon superhero, while Superman is still a lab rat held captive away from the yellow sun by the US government. Aquaman and Wonder Woman are alternate, ruthless versions of themselves leading factions of Atlanteans and Amazons into battle with each other. Lastly, the Flash in this timeline doesn't have his powers yet, and while he desperately makes an attempt to recreate the lightning accident that gave him his powers, he comes to know that Reverse Flash, his arch nemesis, had tampered with the speed force causing the timeline to split.
How Flash works with the heroes of the alternate timeline and attempts to get things back to normal leading up to an emotional Batman moment after the finale that has a separate fan-base of its own, is what the remainder of 'Flashpoint' is about. Writing and subsequently reading all this, all I can say is that in the presence of a well established DCEU, this film can be a treat for fans and an absolute blast, while also lamenting that as an absolute necessity.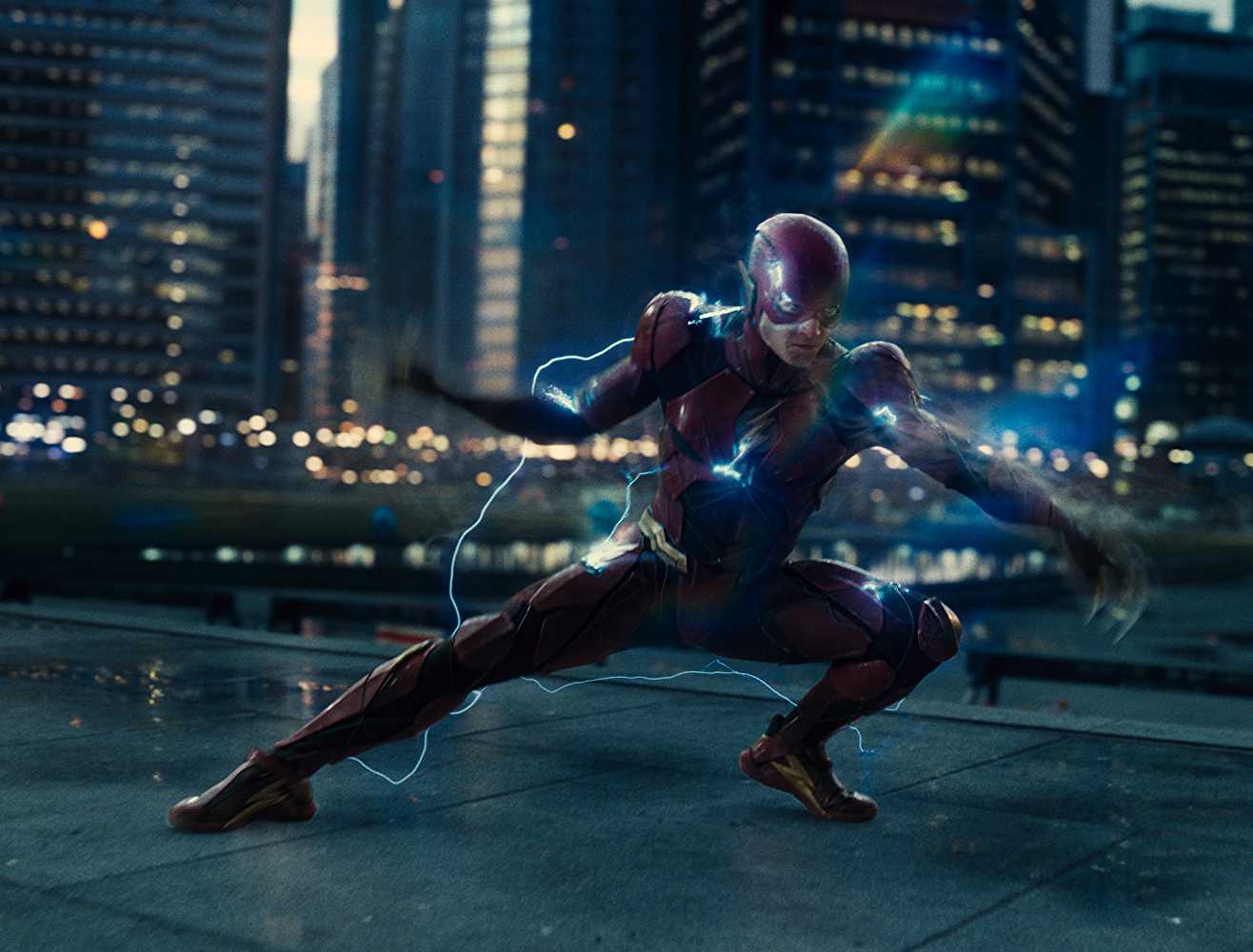 The other alternative could be solely stressing upon the Flash story picking up after the events of 'Justice League' just as 'Aquaman' and 'Shazam!' have. The film could focus on his life after the battle against Steppenwolf, having acquired a job in Central City's police department that would "help him keep his ear to the ground" at the end of 'Justice League', plus his relationship with Iris West.
Throw in a solo villain, better still, his arch nemesis, the reverse Flash in there for good measure for the first film, and intercut it with sequences of his origin, including the day he lost his mother, how his father was incarcerated being falsely accused for the same, and the lightning accident that changed his life forever. However, at this point of time, which one of the two (or a completely new one?) directions the makers would take is anybody's guess right now. We should soon have some confirmation on this considering that the script for the film is reportedly near complete.
Flashpoint Cast: Who is in it?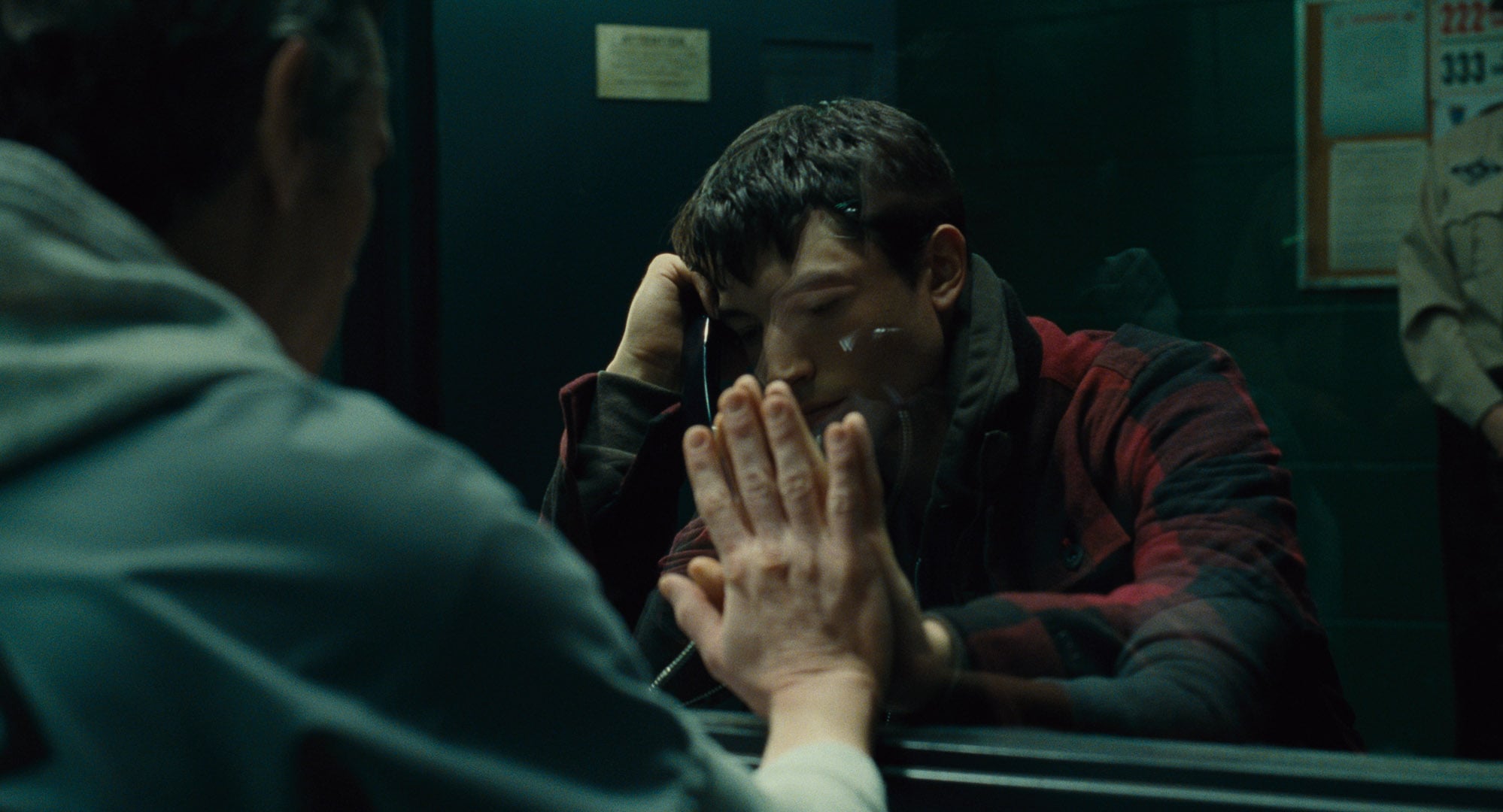 Giving a standout winning performance in 'Justice League', and instantly becoming a fan favourite, Ezra Miller as Barry Allen/The Flash is sadly the only one actively involved in the development of the film, with all others earlier touted to be a part of the film including Billy Crudup as Henry Allen, Barry's father, and Kiersey Clemons being in the dark, owing to the film's uncertain fate. It is also uncertain whether the film finally in development would ensure that the names mentioned above would return unless WB actively pursues them.
If the 'Flahspoint' storyline actually materialises, you can also expect several DCEU players to reprise their roles in the film, including Gal Gadot as Wonder Woman, Jason Momoa as Aquaman, Ray Fisher as Cyborg, and of course, Ben Affleck and Henry Cavill as Batman and Superman if at all they plan on returning. Additionally, fans have been vying for Jeffrey Dean Morgan to reprise his role as Thomas Wayne from the beginning of 'Batman V Superman', albeit as an alternate Batman in this one. Now that'd be something to see!
Flashpoint Crew: Who is behind it?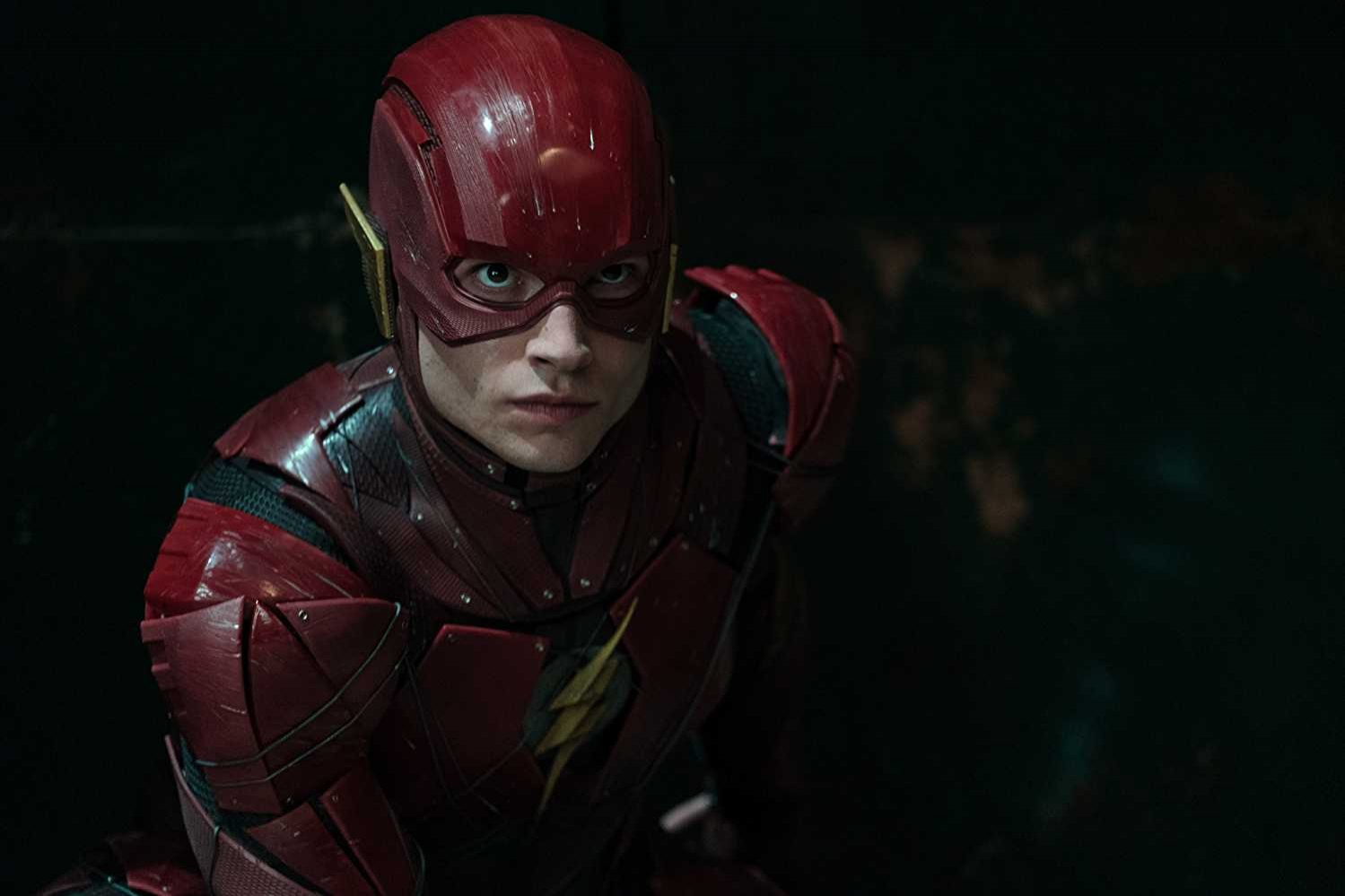 No concrete developments on the film would make it seem as if everything is quite on the western front currently, but in March 2018, John Francis Daley and Jonathan Goldstein were confirmed as directors for the film, after Phil Lord, Christopher Miller, Seth Grahame-Smith and Rick Famuyiwa chose to part their ways from the project owing to creative differences.
Ezra Miller, who was earlier only supposed to star, has now been bumped to an executive producer capacity, along with having a role in co-writing the film as well. Apart from that, Zack and Deborah Snyder, Alex Gartner, Phil Lord, Chris Miller, Jon Berg, Richard Suckle, Geoff Johns, Dan Mazer, Denise Di Novi and Michael Disco, basically the who's who of DC's film division will be serving as producers on the project. Chris Brancato, Michael Green, Mark Guggenheim, Phil Lord, Chris Miller, Grant Morrison will share writing credits, while Goldstein and Daley will co-screen write the film.
Flashpoint Release Date: When will it premiere?
In the upcoming slate of DC films, while 'The Flash' is confirmed as a project, it only has a tentative release date sometime in 2021, following 'Birds of Prey' and 'Wonder Woman 1984' in 2020, and 'The Batman' and 'The Suicide Squad' in the same year as this.
Read More: Best DC Movies of All Time