As of the last Oscar ceremony to have graced us, Sony Pictures Animation quickly became a name to reckon with in 3D computer-animated films after they bagged a maiden Oscar for 'Spiderman: Into the Spiderverse', dethroning Disney and Pixar for the first time in years.
Apart from that too, I love their 'Angry Birds' films, both of them, beyond any sensible admission and had the most amazing time watching both. On the heels of both, Sony also quickly announced a fourth part in what is actually their most profitable animated property, 'Hotel Transylvania', raking in $1.36 Billion in box office receipts over the course of three films, the latest one being 'Hotel Transylvania 3: Summer Vacation' hitting screens last summer.
The combined budget for these films sits South of $250 Million, but that's not the catch here. Contrary to most franchises, while the audience scores have remained fairly consistent, the collections and critical consensus of the films have seen an upward growth with every subsequent entry, and there is thus no surprise that Sony wants to keep this going, seeing as though they barely might have just started. In that vein, without further ado, here is everything that we currently know of the confirmed but in development, 'Hotel Transylvania 4'. Read on.
Hotel Transylvania 4 Plot: What Can It Be About?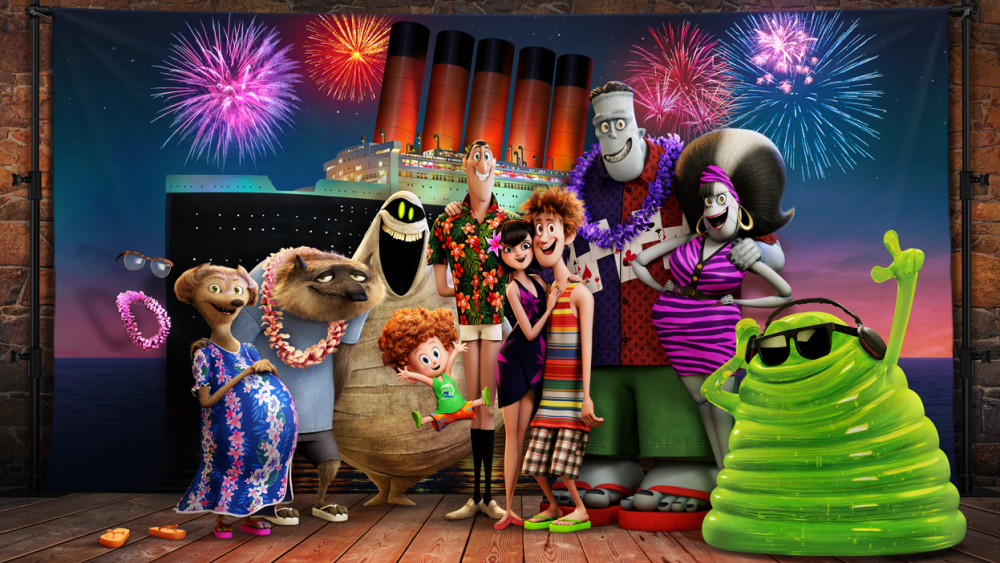 The verdict is out, and the kids and audiences alike cannot seem to have enough of this franchise that has done relatively well in home media and merchandise sales as well. While not much has been revealed about the plot or theme of the new movie, the Christmas period around the release of the new movie hints towards a celebration of the holiday season, similar to the previous instalments based around summer vacation and Halloween, thus enabling the studio to possibly rake in even more dollars to continue the success of the franchise.
As per the storyline from previous films, Dracula's proposal to Ericka and his relationship with the Van Helsing family restored, the monster family is bound to grow bigger and better, entailing more laughs and animated fun, and in this case, possibly some more holiday cheer as well. A
s of now, we are still a month away from the Holiday season in 2019, and we already know that it's a pretty crowded slate for the Christmas season of 2021 with as many as four titles already announced for the same date, including Universal's adaptation of its long-standing musical, 'Wicked', an untitled Warner Bros. animated film, a yet undecided Disney film that could very easily be 'Cruella' or its live action remake of 'The Little Mermaid', and the mammoth among them, the sequel to James Cameron's 'Avatar'. Looks like the monster house will have to have something truly unique and endearing on display this time if they need to win the holiday season in 2021.
Hotel Transylvania 4 Cast: Who Can Be In It?
Without a doubt, the ensemble cast voicing the many amazing characters in this film is one of the major strengths of the film, and with this one too, most of the cast is likely to return to follow-up the monster family cruise, including Adam Sandler as Dracula, Andy Samberg as Jonathan "Johnny" Loughran, Selena Gomez as Mavis, Kevin James as Frankenstein, Fran Drescher as Eunice, Steve Buscemi as Wayne, Molly Shannon as Wanda, David Spade as Griffin, Keegan-Michael Key as Murray, Kathryn Hahn as Ericka, Jim Gaffigan as Van Helsing, and Mel Brooks as Vlad.
Hotel Transylvania 4 Crew: Who Can Be Behind It?
Having helmed all of the previous three movies, it was expected that director Genndy Tartakovsky would be returning for the fourth instalment as well. However, he has recently revealed that the movie is in the writing stage and another director has been hired to take the franchise further.
It's interesting to note that the director had also moved away from the third installment initially, but the storyline of 'Summer Vacation' revolving around a cruise setup was compelling enough for the director to be drawn back. Let's hope that can be the case here too, since Tartakovsky has been the man behind some of the most popular cartoon characters from my day, being involved in varying capacities in the development of 'Dexter's Laboratory', 'Powerpuff Girls', 'Samurai Jack' and 'Batman: The Animated Series'.
Hotel Transylvania 4 Release Date: When Can It Premiere?
The movie has officially been announced to be releasing on December 20, 2021.
Hotel Transylvania 4 Trailer
While we wait for Hotel Transylvania 4, here's the trailer for Hotel Transylvania 3.
Read More: Best Animation Movies on Hulu