Everyone has watched cartoons in their childhood unless you are one of the very old people! Animation has its own texture and it gives a unique experience to the viewers. There is everything that you can do with it, create whatever characters you want, give them whatever appearance you want (and no actor/actress has to lose or gain weight for that). They are highly enjoyable for the audience and considerably less expensive for the filmmakers. But they are also more difficult because you can get emotions out of a person, but how do you get it out of paper?
What's also true about animated films is that they can be enjoyed by people of any age, background or culture. Animation has a crossover potential like no other type of films. Recognizing this truth, streaming devices like Hulu and Netflix have stuffed their cupboard with as many animation choices as possible — be it anime, cartoon shows or animated films. Today, we are going to focus on Hulu and find out what are some of the latest, funniest and best animated movies available on the streaming platform. Keep in mind that many of these are also really good kids animated films on Hulu.
18. Sherlock Gnomes (2018)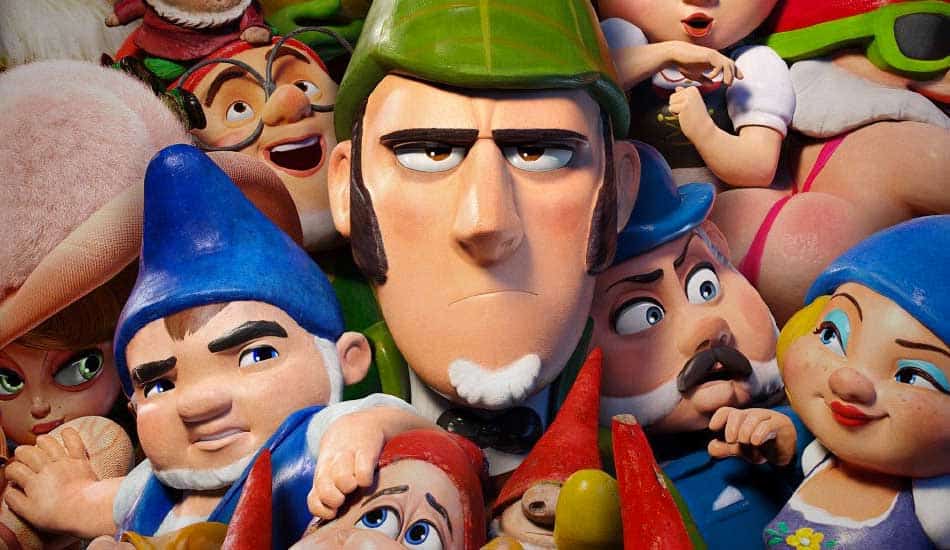 A sequel to 'Gnomeo and Juliet', 'Sherlock Gnomes' follows the adventures of gnomes as they try to solve the mystery of their friends who have mysteriously disappeared. Soon, they are approached by Sherlock Gnomes and his assistant, Gnome Watson, who tell them that the disappearance is linked to a bigger conspiracy perpetrated by none other than, Sherlock's nemesis, Moriarty, who somehow managed to rise from the dead when everyone thought that he had been crushed by a dinosaur skeleton. James McAvoy, Emily Blunt, Johnny Depp and Chiwetel Ejiofor voice the main characters. You can watch the movie on here.
17. The Swan Princess (1994)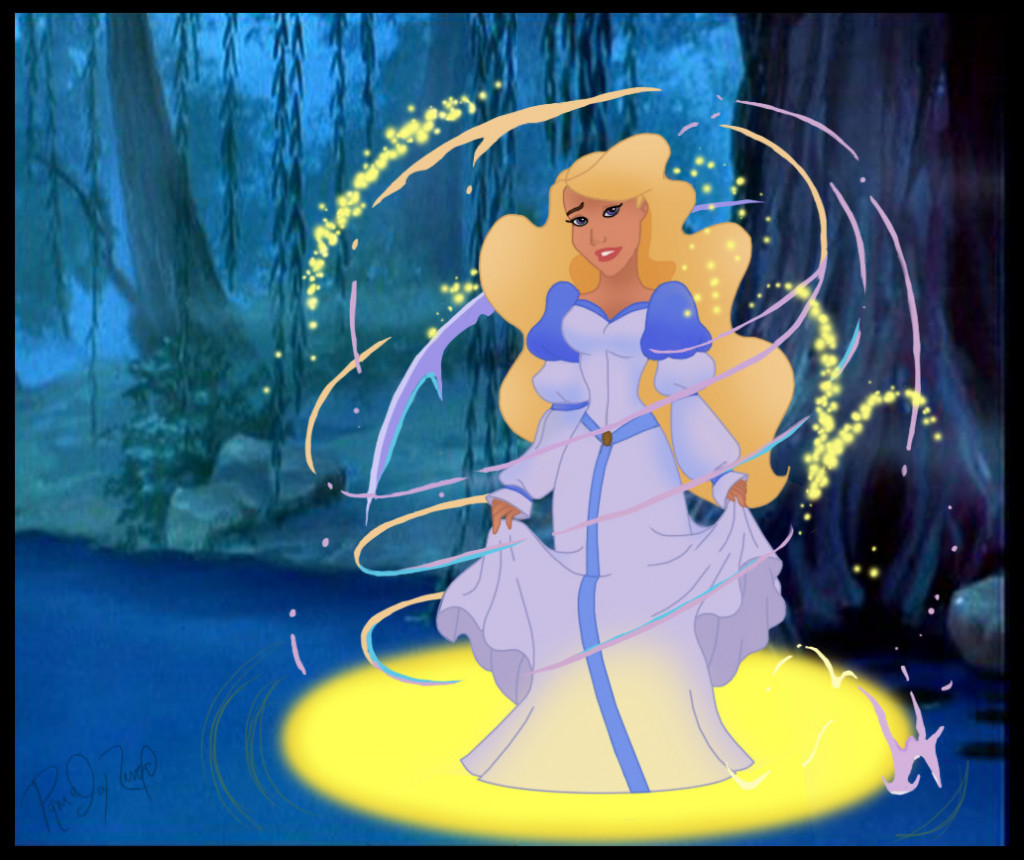 Based on the famous 'Swan Lake' ballet, 'The Swan Princess' is a perfect watch if you are in the mood for something Disney-like. It follows the story of a young princess who is turned into a swan by an evil wizard who wants to take control of her father's kingdom. During the day, she is a swan, but when the night falls and the moonlight hits the water, she changes back to her original form. Meanwhile, the prince, whom she was promised to, looks for her while the wizard tries to lure her into marrying him. You can watch the movie on here.
16. Justice League Dark (2017)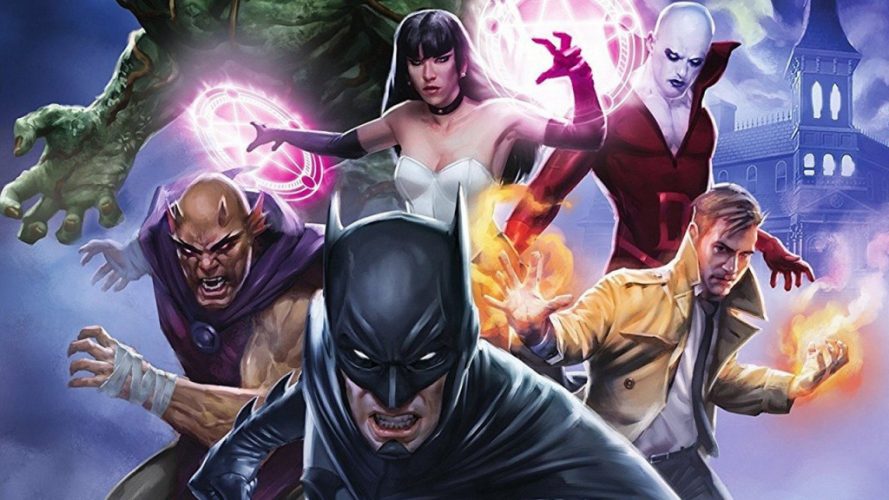 A new threat has risen for the city and the members of Justice League are confounded by the trickiness of it. Normal people, who have never hurt anyone, are committing violent murders, and then claiming that something sinister, something demonic, made them do it. This threat isn't something they have witnessed before and they soon realise there is something which is not at all human involved here. Batman decides to find and employ an expert in the occult to help them figure out the solution to their problem. His search leads him to John Constantine. You can watch the movie here.
15. Beowulf (2007)
Another fantasy in the list, 'Beowulf' follows the story of the titular hero who serves his kingdom by ridding it of a ferocious beast who had been terrorising the people since a very long time. In return for his heroics, the king and county shower him with riches and honours, and above all, he gains everyone's respect. However, his reputation reaches the mother of the beast, and Beowulf doesn't know it yet, but she is even more dangerous than her son. The turn that the story takes converges more towards a tragic end than a happy one. You can watch the movie here.
14. Happy Feet (2006)
Do you love penguins? Have you scoured Nat Geo and Discovery and Animal Planet and whatnot with the documentaries that show you how these creatures live? Are you almost a penguin expert now? In that case, 'Happy Feet' is sure to become an instant favourite of yours if it isn't already. It follows the story of a young penguin named Mumble. He likes to tap dance, and he is pretty damn good at it. However, not everyone likes to have him pay more attention to his talent than the need for catching fish for the herd. A false accusation lands Mumble in a precarious position. You can watch the movie here.
13. Prince of Egypt (1998)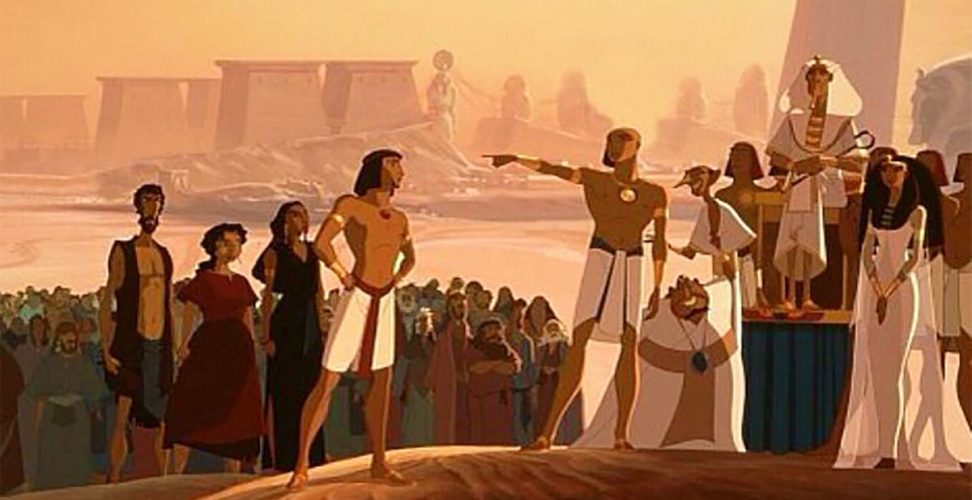 The story of Moses and his exodus is something that you must know about. Anyway, if you don't, because of whatever reasons, and want to know what the fuss is all about, 'Prince of Egypt' is a good way to get acquainted with that tale. The film takes you right to the beginning, the time when Pharaoh Seti ordered his guards to kill every newborn in the kingdom, fearing the increasing number of Hebrews. But, one child is saved by his mother who places him in a basket which finds its way through River Nile to the Queen, who adopts him. What happens next, watch the film to find out. You can watch the movie here.
12. A Boy Named Charlie Brown (1969)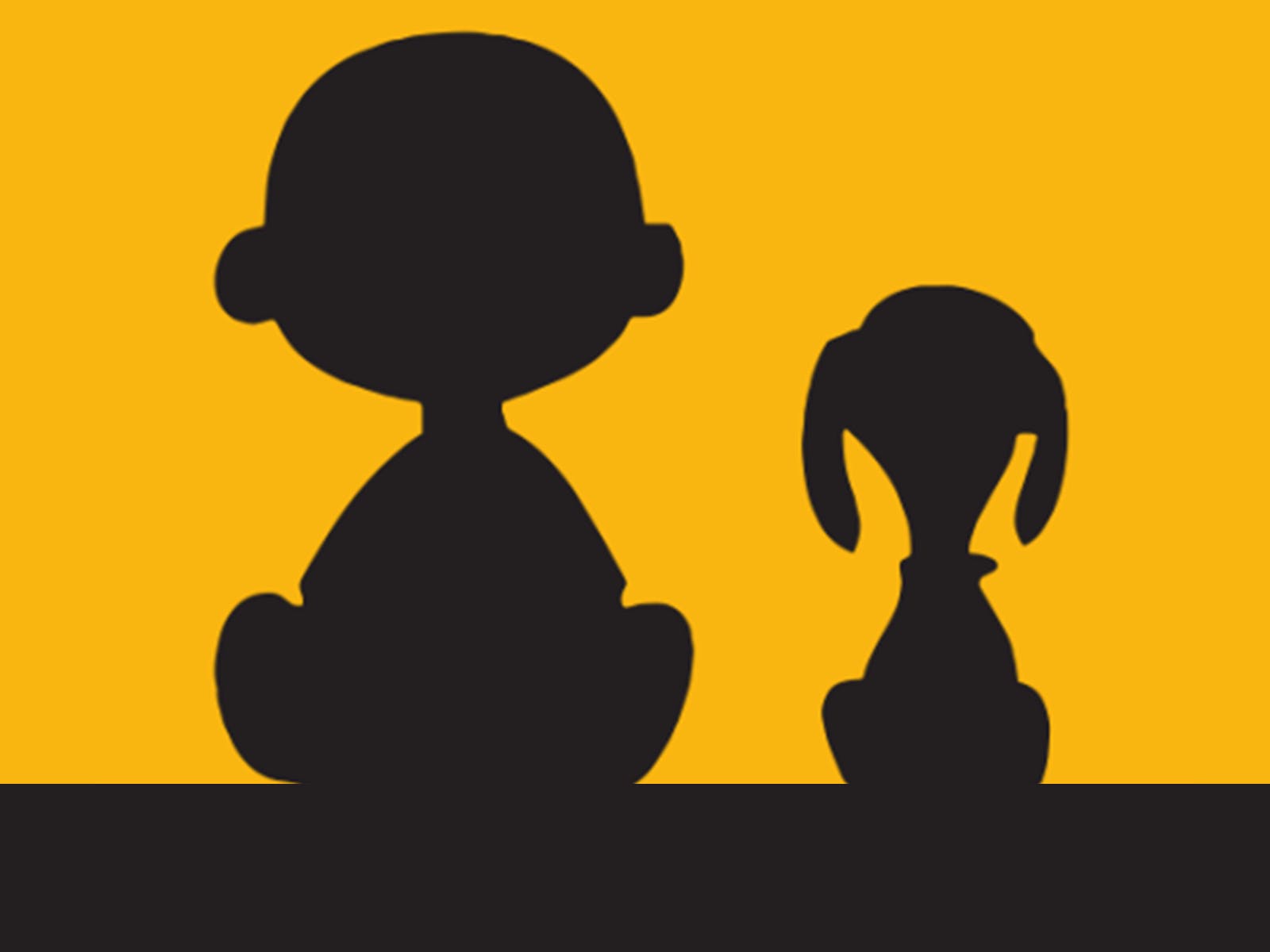 Charlie Brown and Snoopy are back! In truth, they actually start their adventures from this one. 'A Boy Named Charlie Brown' was the first in a line of animated films that were based on the characters created by Charlie Schulz in 'Peanuts'. This story follows Charlie's misadventures as he tries to win a spelling bee, against all odds, in New York with the help of his friend, Linus, and his very intuitive dog, Snoopy. But before he can get there, he has to defeat an enemy at home, someone who will do their best to humiliate him. You can watch the movie here.
11. Resident Evil: Vendetta (2017)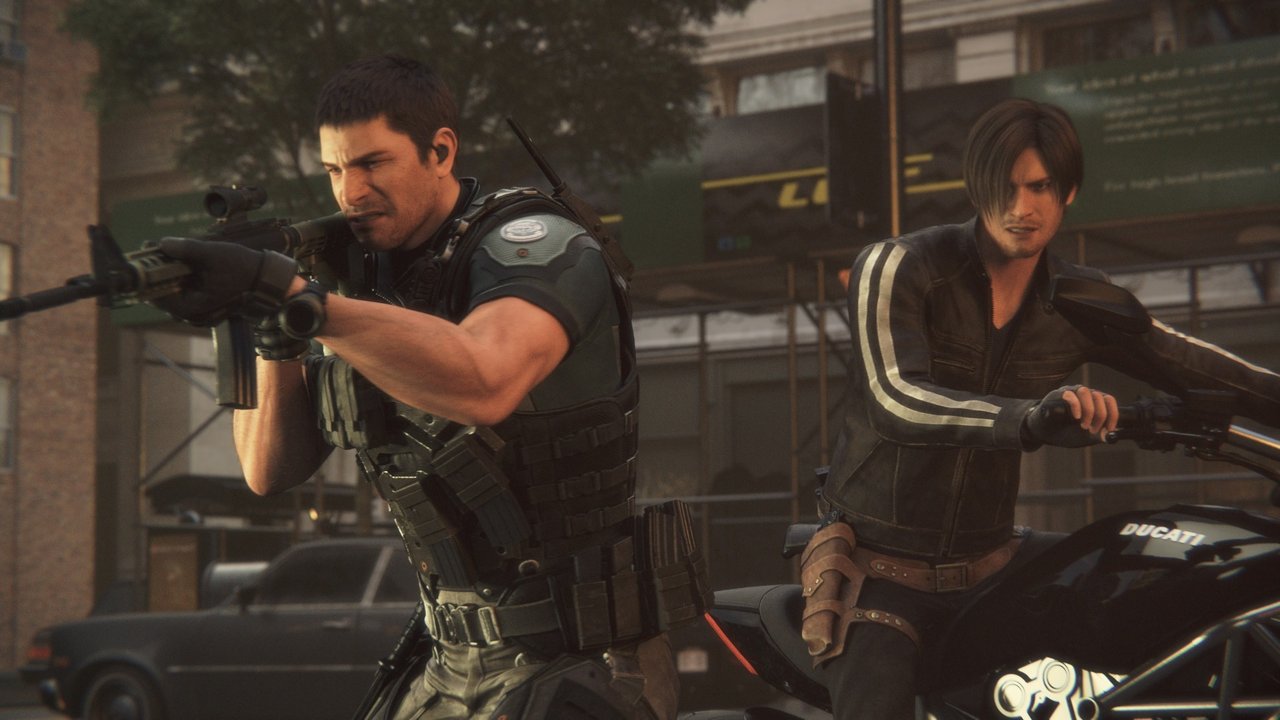 Taking a different turn from the live-action films but staying in sync with the video games, 'Resident Evil: Vendetta' follows the story of a man who is tasked to capture a former CIA agent who wants revenge on the government agencies. As he makes his way to Mexico, where his target currently resides, Chris Redfield uses the help of an undercover source to find out what the enemy plans to do. On the way, they have to fight threats, ranging from skilled shooters to flesh-eating zombies. If you are in the mood for action and adventure, this is a perfect watch. You can watch the movie here.
10. Afro Samurai: Resurrection (2009)

'Afro Samurai' is a miniseries that follows the story of Afro Samurai, Ninja Ninja. After witnessing the death of his father, he spends his life searching for the gunslinger who murdered him. The series follows his quest for revenge. 'Afro Samurai: Resurrection' is a sequel film to the series, the plot driven by the attempts of Afro Samurai and his friends to bring his father back to life and use his help for their cause. The characters have been voiced by Samuel L. Jackson, Lucy Liu and Mark Hamill. You can watch the movie here.
9. Ninja Scroll (1993)
Hulu has a special treat for anime lovers with 'Ninja Scroll'. The film follows the story of Jubei Kibagami. He is a skilled swordsman and has helped meet many enemies meet their end with his blade. However, he is vexed because he was tricked into killing his friends in the process. Still reeling with the guilt, a new responsibility arises for Jubei. A team of ninjas are plotting to overtake the government of Japan, and if they are not stopped, they can destroy everything. Jubei uses the help of a spy to defeat these supernatural beings.You can watch the movie here.
8. Antz (1998)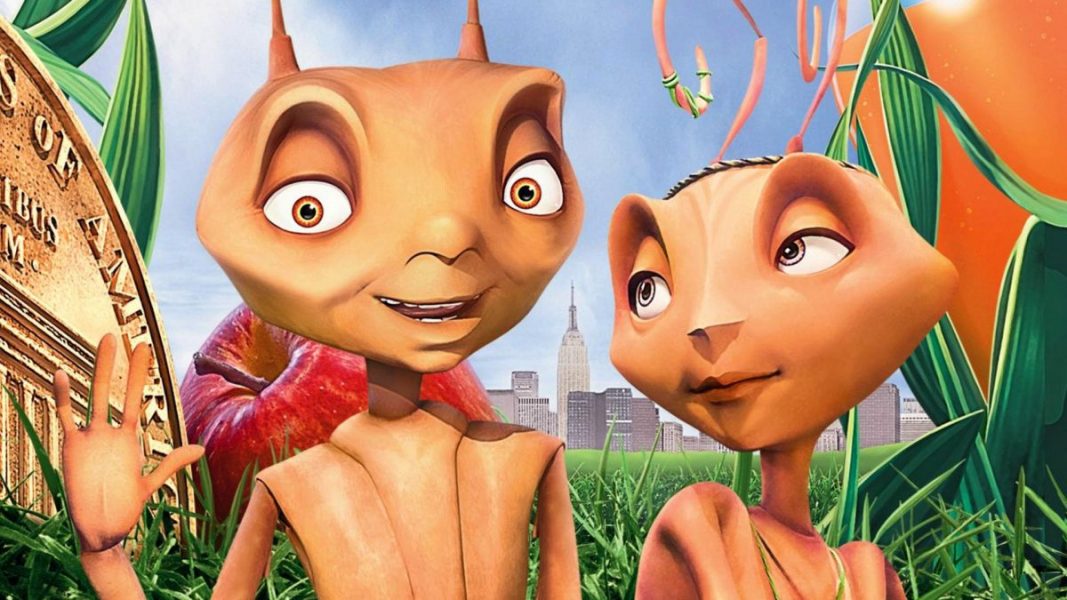 Ants are interesting things. One minute they aren't there, but you spill something and they show up out of nowhere. You must have heard a lot of facts about them, like how they can carry weight ten times (or so) their own, how they live in colonies and use a highly organised method to communicate with each other. Have you ever wondered what it must actually be like for them? 'Antz' gives you such a story. It focuses on a worker in an ant colony who dreams about leaving his boring life behind and falls in love along the way. You can watch the movie here.
7. Chicken Run (2000)
Non-vegetarians have a lot of reasons to love chicken, all thanks to KFC. Every cuisine offers diverse ways of making dishes out of chicken. Due to this popularity, people get rich out of chicken farms. Poor hens and cockerels have no idea of what's going to happen to them! But what if, they did? Ginger lives on a farm whose owner makes money by selling eggs. But one day, the owner decides to sell something else, something that will bring him more money. When Ginger gets a whiff of his plans, she decides to leave the farm with her friends. But how will it happen? You can watch the movie here.
6. Akira (1988)

You must have seen many dystopian films by now if you are into that kind of stories. They are often set in distant futures, and to imagine these things happening in current times is not just difficult but also, sort of, relieving. However, watching 'Akira' might not give you that comfort. Because it was made more than two decades ago, its dystopia is the time that we live in. In fact, the story is set in 2019. Based on the manga of the same name, it follows a biker who has to deal with his friend's increasing supernatural abilities. You can watch the movie here.
5. Suicide Squad: Hell to Pay (2018)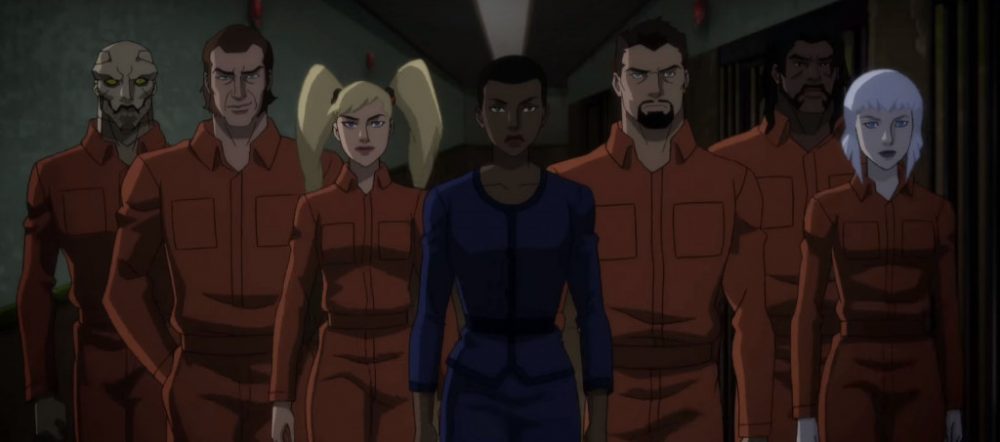 The film starts with Task Force X on a mission to retrieve a flash drive. Amanda Waller has brought together Deadshot, Count Vertigo, Punch and Jewelee to perform the task and they succeed at it. Almost. Turns out, Vertigo and Jewelee have their own plans for it. But before they can escape, Waller and Deadshot finish them off while Punch is killed by the pair. This adds into the bigger plot of the film where Waller gets a bigger assignment for the team, adding new members in it. Their mission this time is to get their hands of a "Get Out of Hell Free" card! You can watch the movie here.
Read More: Best Documentaries on Hulu
4. Shrek (2001)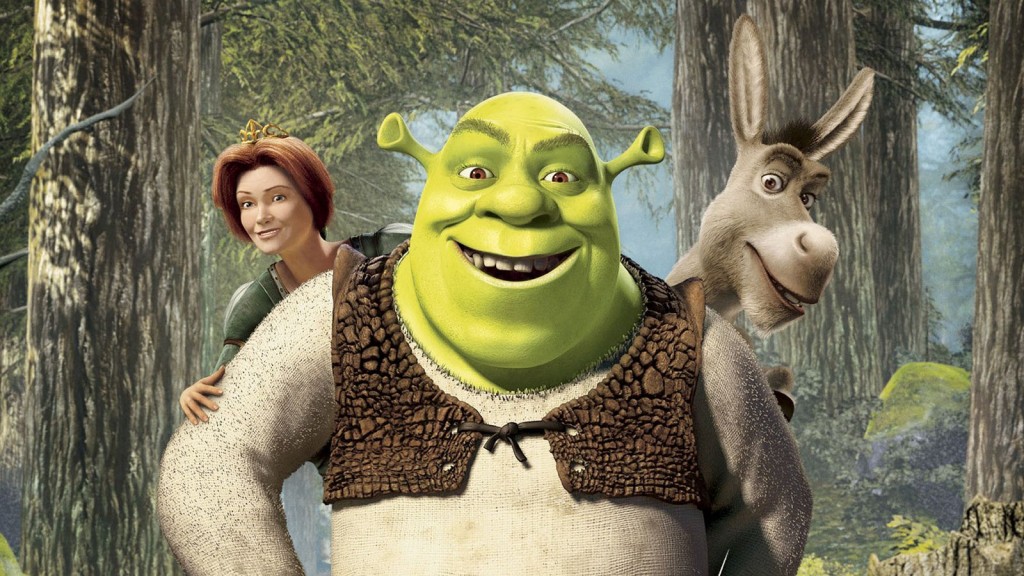 Tired of Disney's age-old princess stories? Are you disillusioned by the white knights in shining armours and believe that these tales need something new? DreamWorks thought about it about twenty years ago and this led them to make 'Shrek'. The hero of our story is not some prince of a great kingdom, nor some elegant ruler who is fancied by everyone. He is a disgruntled ogre who just wants to be left in peace. However, people rarely do what an ogre wants, and soon, the green giant finds himself fighting dragons and rescuing a princess. You can watch the movie here.
Read More: Best Christmas Movies on Hulu
3. Loving Vincent (2017)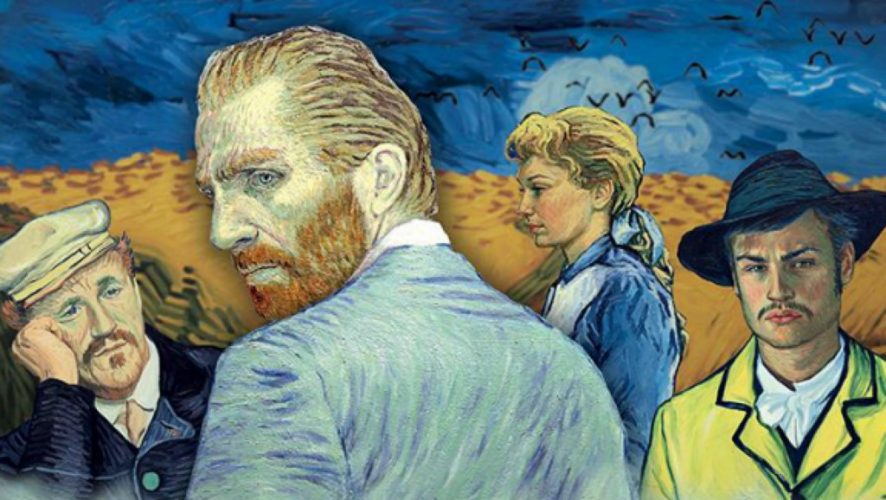 This Academy Award-nominated film follows the story of a man who tries to find out what really happened to Vincent van Gogh. Armand Roulin had been tasked with delivering the final letters written by Vincent to his brother Theo. However, Armand discovers that Theo followed his brother six months later and that if there is someone who should receive the letters, it is the doctor who was treating Vincent. A lot of questions arise in the postman's mind and he tries to find answers to them by talking to the people who knew the brothers best. You can watch the movie here.
Read More: Best Korean Movies on Hulu
2. Teen Titans: The Judas Contract (2017)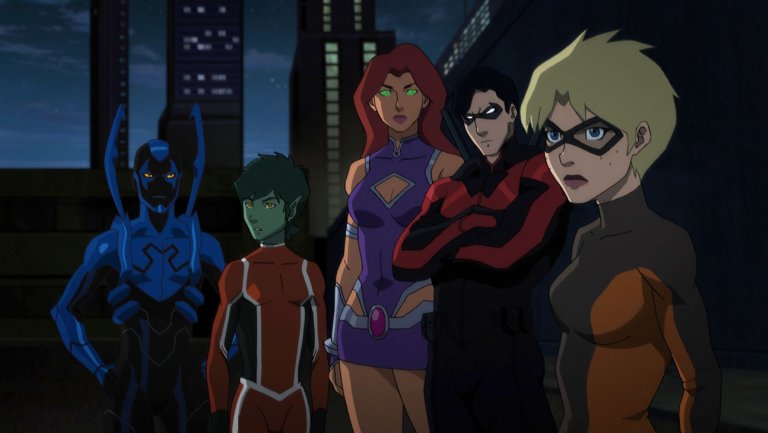 There are multiple options for DC fans at Hulu, and this film is one of them. It is a sequel to 2016's 'Justice League vs Teen Titans'. A lot of things keep Teen Titans busy in this story. A few years before the actual plot begins, Teen Titans had helped rescue a princess who had fallen victim to her own sister's coup against her to acquire the throne. In the present, the situation has been turned into a mess by the rise of a cult that calls itself Brother Blood. Teen Titans unite to defeat them, but the cult sends their own spy to capture them. You can watch the movie here.
1. Grave of the Fireflies (1988)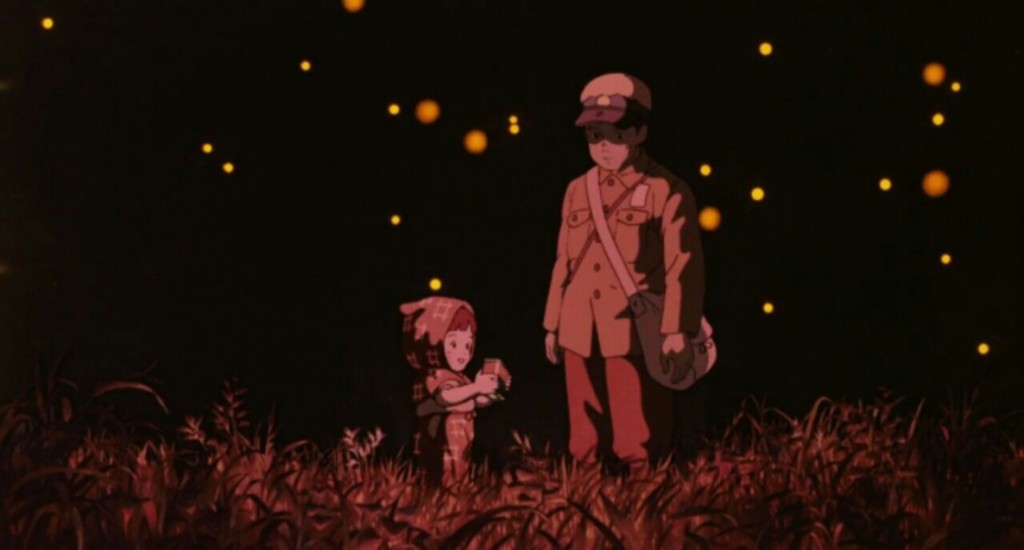 War is a devastating act. No matter what its reasons, no matter how important or useless it is, no matter which side wins, war will always cost you dearly. It will cost you money, it will cost you rations, it will have adverse effects on the environment, it will cause an unprecedented loss of lives. But, above all of these things, it costs children their innocence. 'Grave of the Fireflies' gives you a glimpse of what can happen to children during such a time. At the centre of the story are Seita and his younger sister, Setsuko, who are separated from their family after their house is firebombed. How will they survive such harsh circumstances? You can watch the movie here.
Read More: Best Chick Flicks on Hulu