Hulu's 'Only Murders in the Building' season 3 pits Charles, Oliver, and Mabel against the challenge of uncovering Ben Glenroy's killer. The fifth episode of season 3 brings back a fan-favorite guest star with the return of Jane Lynch's Sazz Pataki. While Sazz's return comes at a crucial time for Charles, who is having relationship troubles, she also brings along a startling and hilarious revelation about Charles' former girlfriend, Jan Bellows. If you are looking for an update about Jan's whereabouts and the nature of her relationship with Sazz in 'Only Murders in the Building' season 3, here is everything you need to know! SPOILERS AHEAD!
Where Is Jan?
Jan Bellows first appears in the third episode of season 1, titled 'How Well Do You Know Your Neighbors?' and actress Amy Ryan plays the role. Jan is a professional bassoonist who lives in the Arconia. She forms a romantic relationship with Charles-Haden Savage, who is investigating the murder of Tim Kono with Oliver Putnam and Mabel Mora. However, it is later revealed that Jan is Tim Kono's killer. Jan and Tim were romantically involved, but their break up made Jan feel betrayed. She planned Tim's murder after their romance soured. In the first season finale, titled 'Open and Shut,' Charles, Mabel, and Oliver uncover the truth, leading to Jan's arrest.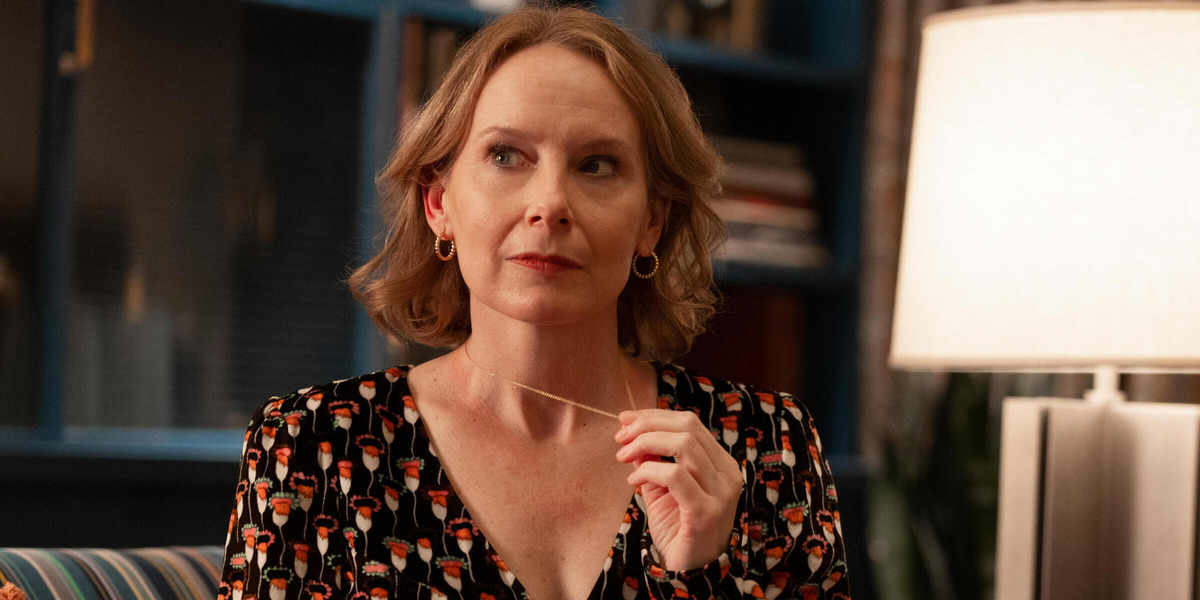 In the second season, Charles investigates the death of building manager Bunny Folger. However, after reaching several dead ends, he turns to Jan for help. Jan is imprisoned, and Charles visits her in the prison. Jan suspects that given the circumstances of Bunny's death and Charles, Mabel, and Oliver being implicated in it with precision, the killer is likely an artist with a personal vendetta against them. Actress Amy Ryan reprises her role in the second season as a guest star. However, Ryan is absent from the show's third season, and Jan is mentioned in the passing in the fifth episode of season 3.
How Are Jan and Sazz Together?
In the second season, Jan briefly appears to help Charles with the Bunny Folger case. However, when Charles thanks Jan for her help, she tries to reinstigate their romance. In the second season, Jan continues to be obsessed with Charles. She explains that Charles never officially broke up with her and still considers their relationship ongoing. However, Charles cannot bring himself to break up with Jan, especially after she helps him. As a result, Charles hands the task to Sazz Pataki, his long-time stunt double. Although Jan is surprised to find Sazz breaking up with her instead of Charles, the interaction seemingly sparks a connection between the two women.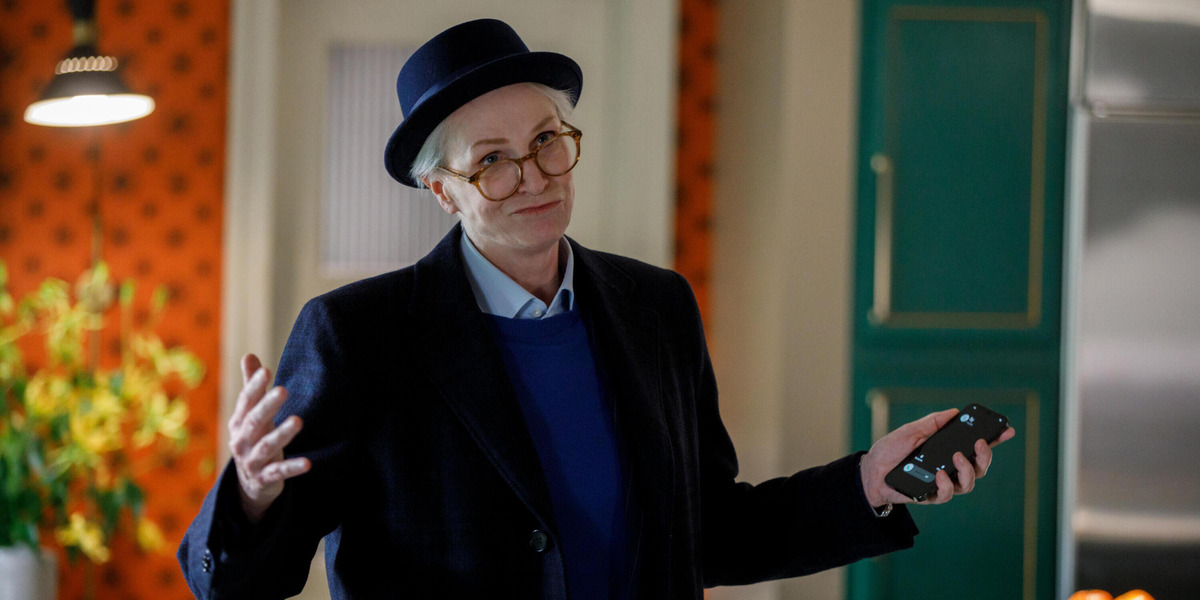 Sazz reappears in the fifth episode of the third season, titled 'Ah, Love!' She visits Charles to congratulate him and Joy on their engagement. During her visit to the Arconia, Sazz reveals that she has continued seeing Jan despite being fully aware of the latter's murderous past and obsessive nature over her lovers. While Jan explicitly does not confirm the status of her relationship with Jan, it is evident that she continues visiting the latter in prison. Therefore, with Jan still in jail, it is unlikely that she and Sazz are actually dating. Instead, it seems like Sazz only visits Jan out of amusement. Nonetheless, Charles, like the viewers, is stunned at the revelation that Sazz continues to see Jan.
Read More: OMITB: Will Mabel and Tobert End Up Together? Theories