As one of the most famous dating shows out there, it is no surprise that Netflix's 'Too Hot to Handle' is a reality series that one cannot help but appreciate. The recently released season 5 of the show certainly did not leave viewers unsatisfied, given the amount of love, drama, and excitement that took place in this particular installment of the social experiment. One of the most impressive cast members was none other than Shedre "Dre" Woodard, whose performance helped him earn many fans and a spot in the Top 2 for the chance to win the final prize money of $100 thousand. If you are curious about where he is these days, worry not because we have your back!
Shedre "Dre" Woodard's Too Hot to Handle Journey
Initially under the assumption that he was part of a reality show called 'Love Overboard,' Dre was far from happy that he was actually part of 'Too Hot to Handle.' In fact, his dramatic reaction to the reveal certainly entertained many of the viewers. However, upon learning about the total available prize money of $200 thousand dollars, the reality Tv star changed tunes from wanting to indulge in hookups to acting as the person most diligent about abiding by the rules.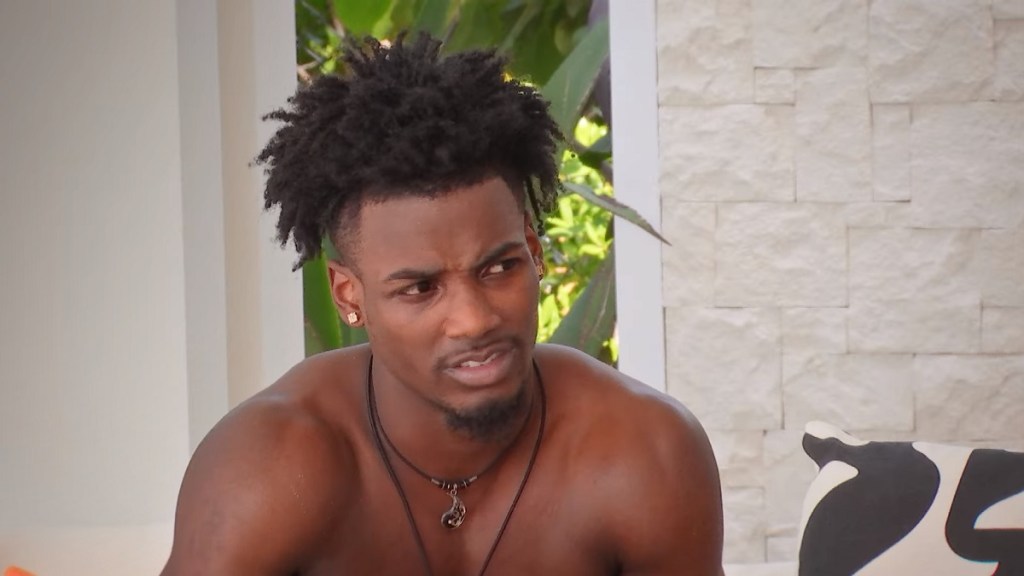 In fact, for a major first half of the season, Dre remained active as "Lana's detective" and always tried to keep a keen eye on his fellow cast members. Hence, any deduction due to rule breaks would never fail to incite his ire. That being said, he confessed that he did not want the money to go to waste, knowing that such a huge amount could change the life of his family, including his 11 siblings.
It was not until the entry of Linzy Luu midway through the season that Dre actually decided to give romance a shot. Initially, she had been on a date with Louis Russell. However, Christine Obanor decided to swap out Louis and instead sent Dre out to continue the date. While the latter tried his level best to integrate himself with the new arrival, he could not help but be offended that Linzy thought she had more sexual chemistry with Louis than Dre. Linzy's comments meant that Dre was determined to prove her wrong and kissed her fervently when the two were alone.
While the action certainly piqued Linzy's interest in him, Dre could not help but feel guilty. The very next morning, he confessed to the kiss and then actively started to avoid Linzy, something that she did not appreciate. However, after an eye-opening workshop, Dre met up with Linzy and apologized for her actions, confessing that he had kissed her to soothe his bruised ego after she had stated about sexually preferring Louis over him. She appreciated the gesture, and the two decided to remain friends.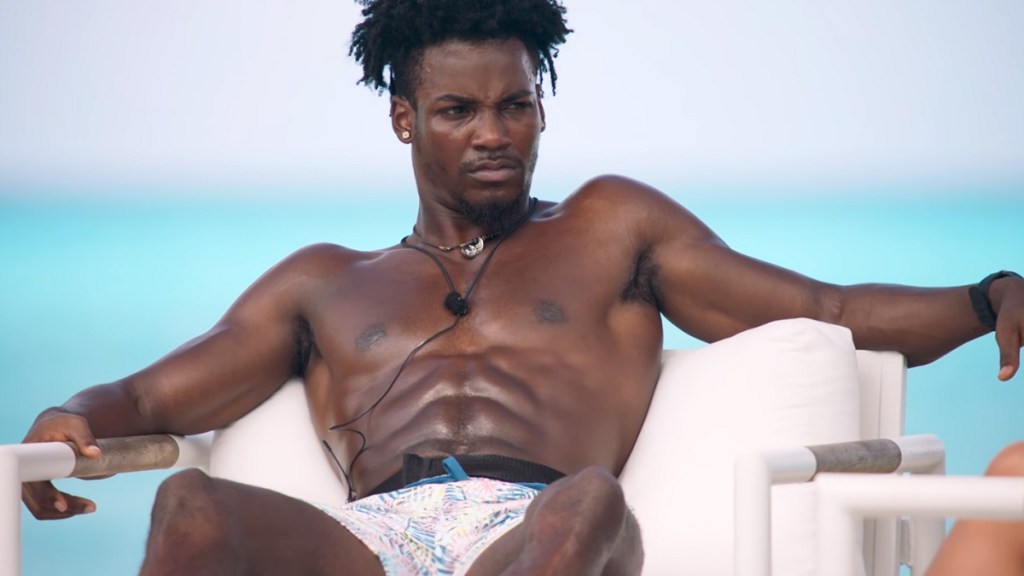 Given his emotional growth and ability to own up to his actions, Dre was chosen as one of the finalists for season 5 of the Netflix show. Even though he lost the title of the victor to Elys Hutchinson, the winner decided to split the money of $100 thousand with Dre, something he could not help but be thankful for.
Where is Shedre "Dre" Woodard Now?
As of writing, Dre seems to be doing quite well in his life. Having turned 23 on June 26, 2023, the reality TV star graduated from Clark Atlanta University in May 2023 after obtaining a Bachelor of Arts degree in Mass Media Arts. "Graduation symbolizes the culmination of years of hard work, dedication, and countless late nights. I have overcome the challenges, pushed myself beyond my limits, and grown in ways I never thought possible," he wrote, sharing what the achievement meant to him.
Though Dre was once part of the Front Desk Staff of LA Fitness in Buckhead, Georgia, he left the position in March 2023. Presently, he seems to be enjoying his newfound fame as a cast member of 'Too Hot to Handle.' His Instagram following is around 14K, showcasing how many fans he has on the internet. A fan of traveling, Dre was enjoying the city of Cartagena, Colombia, as recently as June 2023. We wish him the best and hope he and his loved ones are doing well.
Read More: Too Hot to Handle Season 5: Where Are They Now? Who Are Still Together?