Besides art, one of our major sources of entertainment is definitely sports. This is a field that offers us a respite from the drudgery of life like no other. Instead of a fictional series where everything is uncertain, sports, on the other hand, comes with a sense of certainty. Your favourite team is either going to lose or they are going to celebrate their victory. Nothing beyond that. Everything's in the spirit of the game. This closure that sports offers can be a source of great strength for many fans and cinephiles, and that is why stars of the world of sports enjoy as much (if not more) popularity among the fans as stars of the film and television world. And it is exactly because of this reason that sports has been the theme of some of the most iconic films and TV shows over the years.
The CW original series 'All American' is one such show where the central character of the story is a talented footballer from the southern part of Los Angeles who has just started out as a player for Beverly Hills High. The player in question, Spencer James, is quite a talent on the field, and thus the first-team players of Beverly Hills High begin to feel threatened by his presence amongst them. Moreover, the stark difference between his locality in southern LA and the posh Beverly Hills neighborhood is also a major culture shock that Spencer has to deal with. Besides being a sports drama, 'All American' also shows the class struggle within American society and how it affects the psyche of a young adult. If you have enjoyed watching 'All American' and wish to check out similar shows, here are some titles that come highly recommended. You can watch many of these shows like 'All American' on Netflix, Hulu or Amazon Prime.
6. Luck (2011-2012)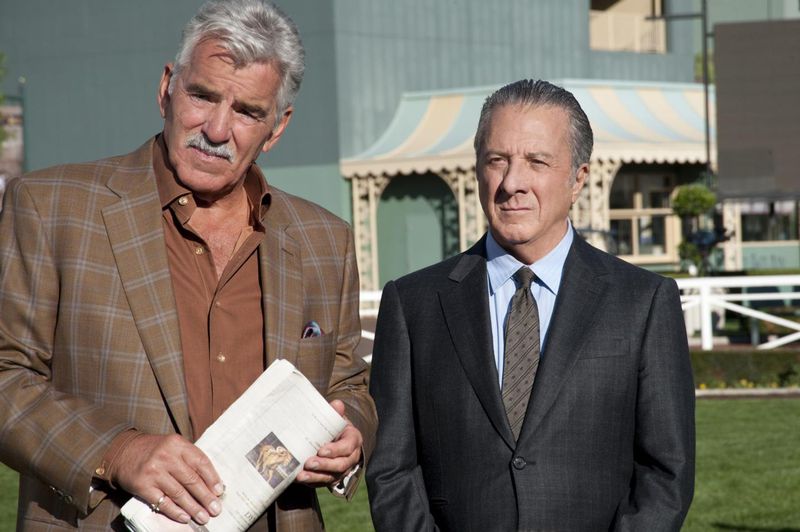 'Luck' is the first television show of legendary American actor Dustin Hoffman. This series is set at California's Santa Anita Park, a place which is considered the shrine of horse racing culture in America. Here, we come across various people whose livelihood and other enterprises are dependent on horse racing in some way or the other. From training horses to carrying out illegal business dealings, nothing is outside the realm of this world. In this sinister but fascinating place we come across a character called Ace (Hoffman). He is an ex-con who wants to solidify his business in the gambling culture of this sport by creating a casino-like enterprise. On the other hand, Ace's confidante Gus (Dennis Farina) is the owner of one of the horses which regularly races on this track. There are several other supporting characters who make the series into a genuinely compelling drama. 'Luck' started off with great promise in the first series, with some amazing writing and performances, but had to be canceled after the death of three horses which were working on the show.
Read More: TV Shows Like The Kominsky Method
5. The White Shadow (1978-1981)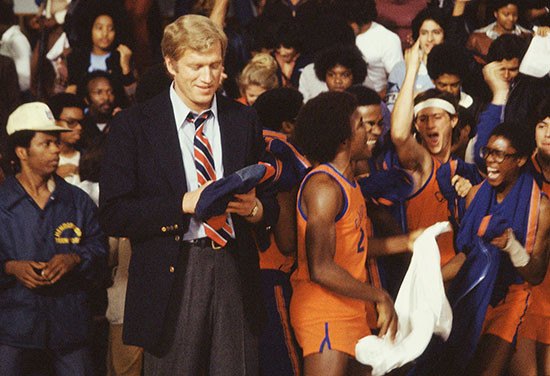 If you have loved watching the Samuel L. Jackson film 'Coach Carter', 'The White Shadow' is a series you will thoroughly enjoy. The leading character of the series is a man called Ken Reeves. He has taken early retirement from his life as a professional basketball player after a major injury and is now the head coach of the basketball team at Carver High School located in south-central Los Angeles. Most of the students in the school belong to either black or Hispanic backgrounds who have a lot of issues at their homes and neighborhoods. Basketball is the only thing that can help them come out of this poverty to lead a happier life. Reeves, after some initial hiccups, becomes the person in their lives who always shows them the right path to follow, both on the field and off it. 'The White Shadow' is a show which goes well beyond its scope and talks about the socio-political scenario in those areas of LA where the minority population of the city mainly dwell.
Read More: TV Shows Like Harlots
4. Pitch (2016)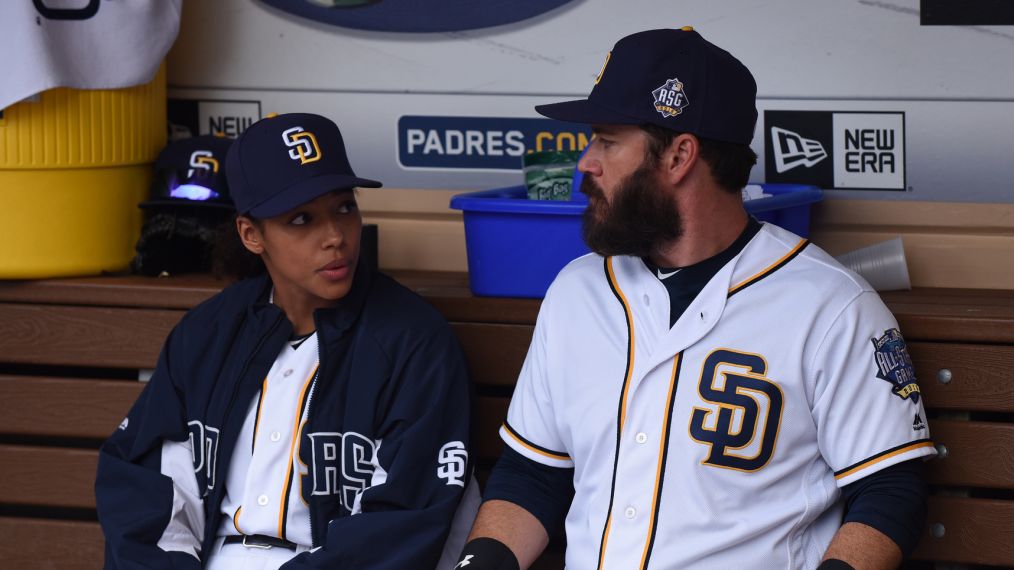 It is every baseball player's dream to play for one of the biggest teams in Major League Baseball one day. But the hard work, determination, and will power required to achieve such a milestone is not everybody's cup of tea. Moreover, if you are a woman with such dreams, your chances of making it big are rather slim. This is the exact condition of the leading character of the 'Pitch'. Ginny Baker, the girl in question, has always wanted to make it big in the baseball circuit in any manner possible. Her hard work pays off, and finally she does get a chance to play as a pitcher for a Major League Baseball team. But the fact that she is a girl becomes somewhat of a problem. The biggest achievement of this series is the fact that it has been able to finely blend the excitement of sports with the complexities of a human drama. With powerful performances and an important message, 'Pitch' is one great show which should have been continued beyond its one-season run.
Read More:TV Shows Like Derry Girls
3. Lights Out (2011)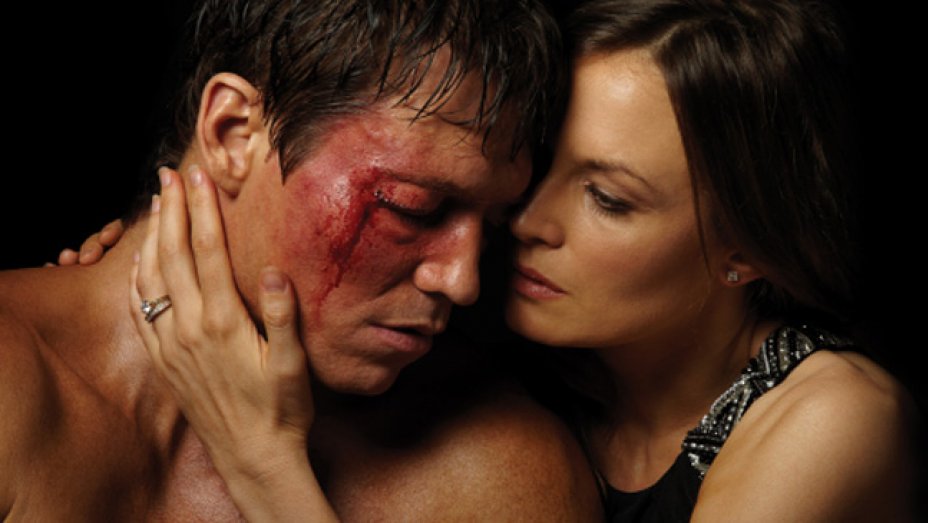 An amazing story of a boxer, 'Lights Out' centers around Patrick "Lights" Leary who has had quite a successful career. But now that he has retired, he does not understand what to do with his life. The problems in Lights' life increase when he is diagnosed with pugilistic dementia, a neural disorder that results from being punched in the head too often. Lights cannot even settle down into a life of retirement because all of his money has been squandered away by his brother and he needs to go out there one final time for the sake of his family. There are two clear choices for Lights in this regard – he could either become an enforcer for a loan shark, or try out his luck inside the ring once again. Holt McCallany provides one of the best performances of his career in this series as the leading character. The story might be one that we have seen before in other films or shows, but the way it is told and the characters who dominate the narrative make 'Lights Out' a rather essential watch.
Read More: TV Shows Like Bodyguard
2. Coach (1989-1997)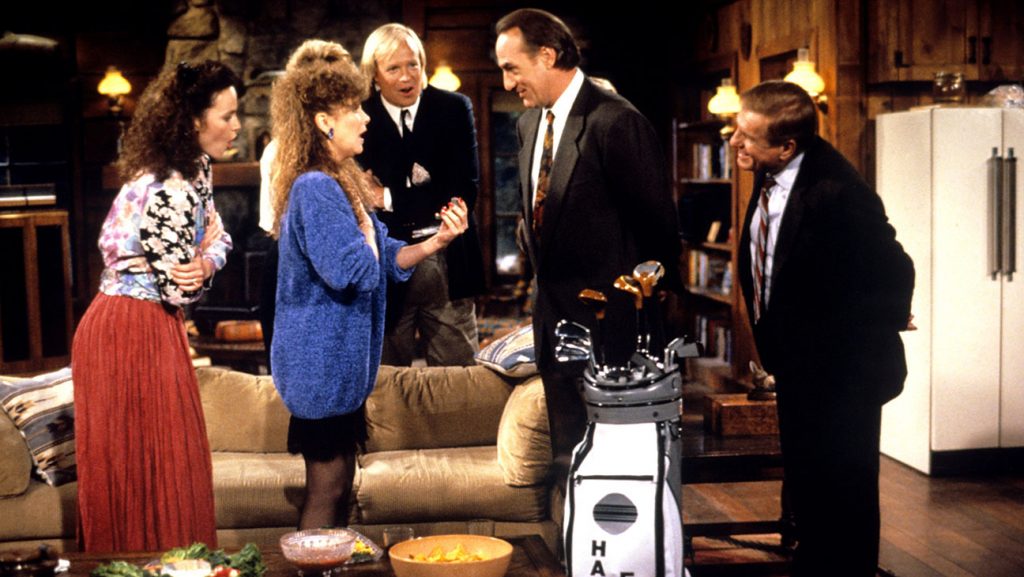 The famous ABC sitcom 'Coach' is the story of a football coach called Hayden Fox. The series follows his life as he takes up several coaching opportunities over the years. Each place he visits puts him in different circumstances and among different sets of people. But Coach Fox's commitment and dedication always remain the same. When the show starts off, we find Coach Fox working with the Minnesota State University's Screaming Eagles. This team has seen better days, but are presently going through a quiet period. Coach Fox finds that none of the staff working with him is enthusiastic about making the team's success as he is. Thus, he has to take up most of the responsibilities himself. 'Coach' is one of the most popular sports-related shows in television history. Its characters and its humor sets it apart from most other shows belonging to the same genre.
Read More: TV Shows Like Shark Tank
1. Ballers (2015-2019)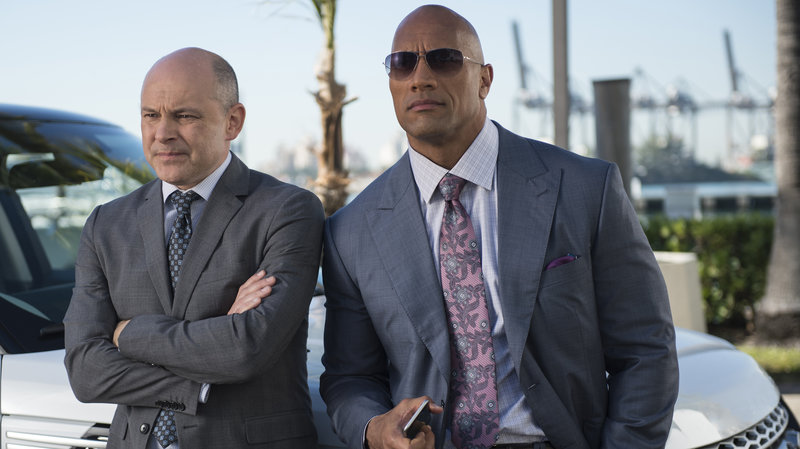 When 'Ballers' was first announced, it came as a big surprise for everyone to find out that an actor as popular and as busy as Dwayne Johnson is playing the leading character in a television series. Johnson here plays the character of a former NFL player called Spencer Strasmore who has now taken up the role of managing the careers of younger players. He is someone they can look up to for advice since he himself has been in his clients' shoes during his heyday as a player. Spencer always advises his clients to be careful about their money because an athlete's career lasts for a very short while and he has to look out for himself and his family. Johnson's powerful screen presence does a lot to elevate this series beyond its source material. However, its ratings have gone down over the seasons. Still, it makes for a delightful watch that you cannot miss.