Television is the place nowadays to tell all the serious stories with a wonderful blend of drama and comedy. The big screen is mostly dominated these days by sequels, prequels, or spin-offs of franchises which keep coming out with one movie after the other just because a formula clicked with the audience. This might be the reason why some of the biggest movie stars are also foraying into television these days. Take the example of Amy Adams — the six-time Oscar-nominated actress recently got rave reviews for her performance in 'Sharp Objects'. In a similar vein, Julia Roberts stunned audiences with her performance in the series 'Homecoming'. Being the pro-active actor that he is, Dwayne Johnson made this jump way back in 2015. He's one of the biggest film actors in the world, but that did not prevent him from taking on the HBO series 'Ballers' and doing an amazing job with it.
'Ballers' is the story of a former NFL player named Spencer Strasmore (Johnson). After his career as a player ended, Strasmore starts a firm for managing the finances of up-and-coming sportspersons. Despite struggling with finances, Starsmore tries really hard to save his clients from themselves as they usually tend to overspend and as a result, dry up their accounts. The series takes us on a journey across Miami's sporting culture in a way that we've never seen before. If you enjoyed watching this show and are looking for similar series, then you have arrived at the right place. Here's the list of best shows similar to 'Ballers' that are our recommendations. You can watch several of these shows like 'Ballers' on Netflix, Hulu or Amazon Prime.
7. Eastbound And Down (2009-2013)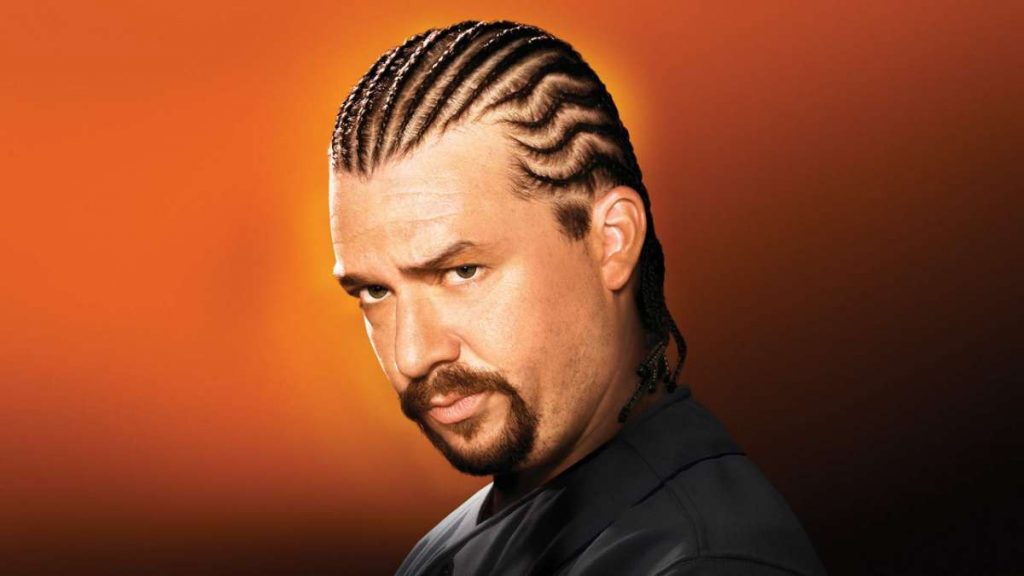 Danny McBride is one of the most well-known comedy actors in both film and television who has been a part of shows like 'Vice Principals', and movies like 'Tropic Thunder' (2008), 'Pineapple Express' (2008), and 'Up In The Air' (2009). Probably to cash in on his high appeal post the release of such movies, HBO decided to cast him as the leading character for their new sports-based series, 'Eastbound And Down'. Here, McBride plays the character of a former major league player named Kenny Powers, who returns to his hometown in order to right his wrongs which ended his career and rendered him jobless. We come to know that he always had a poor work ethic and was quick to lose his temper, which are the reasons that Powers lost his job in the first place. We follow Powers as he starts a career as the physical education teacher of his former high school.
In a similar vein to 'Ballers', this is also a series which focuses on the life of a former player of the big leagues who now has fallen on hard times and is looking for an opportunity to redeem himself and start life afresh. The series is filled with profanity, but the humor here is simply amazing.
6. Coach (1989-1997)
'Coach' is a sitcom starring Craig T. Nelson as Hayden Fox, who is the coach of Minnesota State University's football team. The series follows Coach Fox's life both in his professional and personal spheres. We see him dealing with the problems of his three daughters while also remaining dedicated to his job and the pressures it brings along. His biggest concern is the fact that he constantly has to deal with two assistant coaches who cannot be called bright even by a stretch. 'Coach' offers a look at the world of sports in American universities, which are the places where the upcoming sporting icons of the country are trained for a life in the professional circuit. Nelson's performance in the leading role received widespread acclaim throughout the show's run, with him winning the 1992 Primetime Emmy Award for Outstanding Lead Actor – Comedy Series.
5. Hang Time (1995-2000)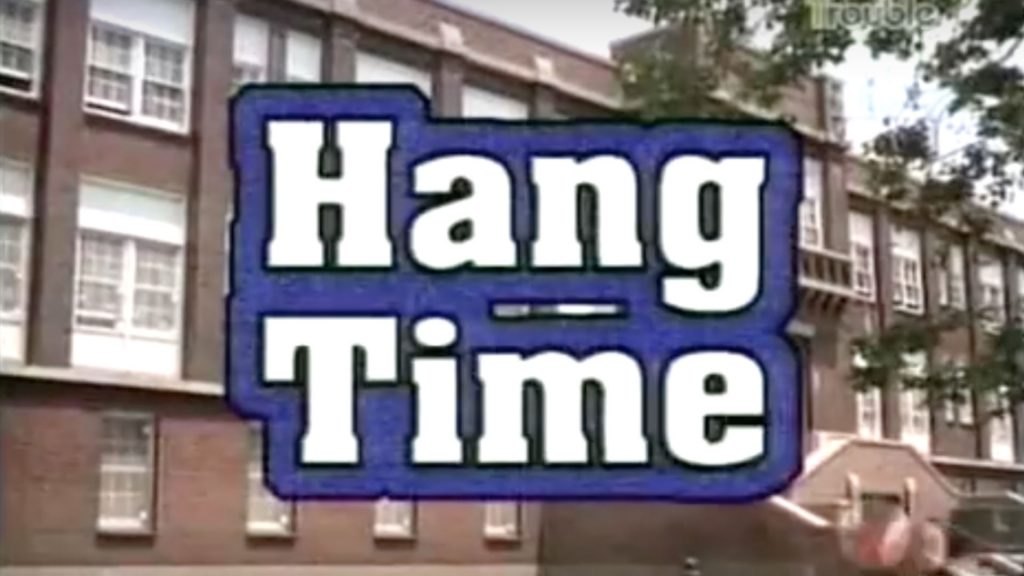 The NBC original sitcom 'Hang Time' is the story of a boys' varsity basketball team where a girl called Julie Connor (Daniella Deutscher) finds a place for herself after impressing the coach and the other team members with her skills in the game. Despite not being accepted wholeheartedly at first, Julie manages to win over her teammates after proving to them that she is really worth it. The series also focuses on her love life and the opposition Julie faces from the head cheerleader Mary Beth, who's worried that her boyfriend might end up falling for Julie. 'Hang Time' is one of the most heart-touching sports-related shows you shall ever come across. The characters are extremely well-written and are quite fascinating.
4. Blue Mountain State (2010-2011)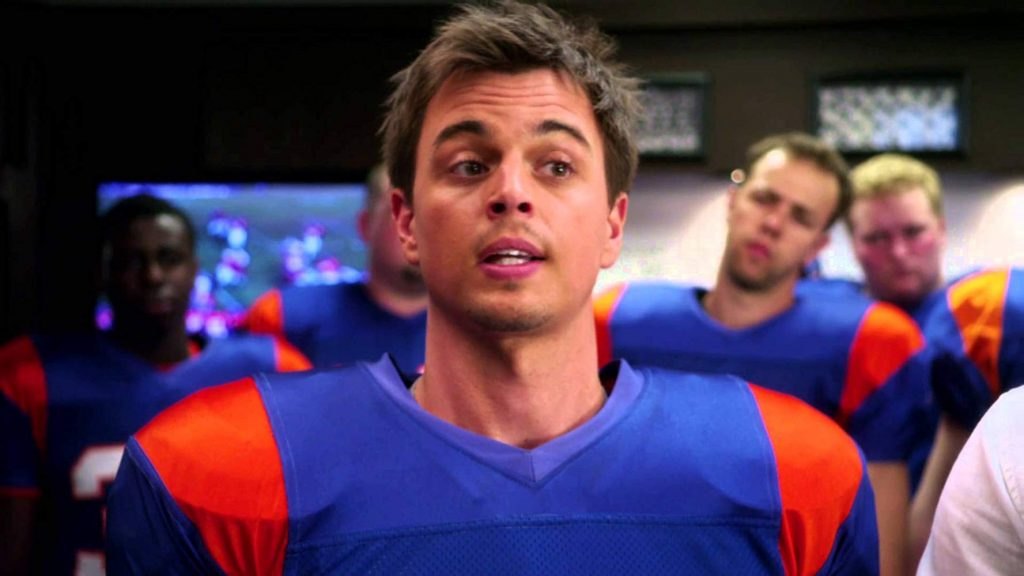 Created by Chris Romano, 'Blue Mountain State' is a sitcom about the eponymous school which produces some of the best footballers in America. The team is coached by Marty Daniels, a stern taskmaster who always expects his players to win under any circumstance whatsoever. The series mainly follows the lives of the members of the team, depicts how they manage to deal with their professional and personal lives and explores how the culture of American university football has shaped up over the years. Many aspects of university life like hazing, overuse of alcohol and drugs, sex, and others are dealt with in this series.
Read More: TV Shows Like Flinch
3. Friday Night Lights (2006-2011)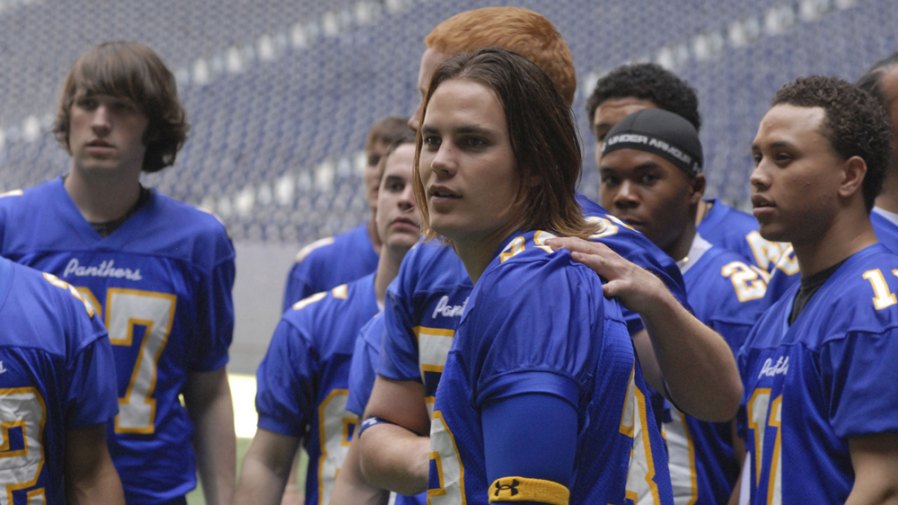 Based on the book by H. G. Bissinger, 'Friday Night Lights' is the story of a football coach who has been removed from his honorable position as the coach of the esteemed Dillion High School, and now he has to build up another team at East Dillon using whatever resources he can. The show also concentrates on the personal life of the coach, the troubles he constantly has with his wife, and how they quarrel in trying to figure out the best possible way to bring up their children. 'Friday Night Lights' mainly takes a look at contemporary urban American culture and the many pitfalls it presents in front of us all. Despite not boasting of a large viewership, 'Friday Night Lights' consistently received overwhelming acclaim from critics, with many calling it one of the best sports-related shows in television history. The six-season long series still boasts of a whopping 96% approval rating on Rotten Tomatoes.
Read More: TV Shows Like The Rain
2. The White Shadow (1978-1981)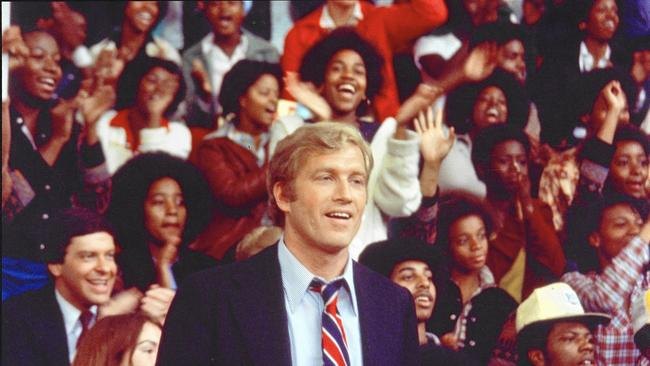 One of the earliest American shows to feature mostly African-American characters, 'The White Shadow' is created by Bruce Paltrow and stars Ken Howard in the leading role. Howard plays Coach Ken Reeves, a professional basketball player who comes to coach at Carver High School after his career abruptly ends due to a brutal injury. Carver High turns out to be far from the posh surroundings that Reeves is used to, as it is set in a locality of poor black and Hispanic people. With the lack of proper facilities and education in such neighborhoods, there is always a risk of falling on the wayward side for many of its students. This results in drug use, STDs, cases of sexual abuse, child molestation, prostitution, and so on.
It must be mentioned here that during the late 70s and early 80s, TV shows would not usually feature such controversial topics, that too, with the majority of the cast being non-whites. In a similar vein to Johnson's character in 'Ballers', here, Coach Reeves acts as the only saving grace for his students as he constantly tries to bring them towards the right path in life.
Read More: TV Shows Like Dear White People
1. Arliss (1996-2002)
'Arliss' is the story of a hot-shot basketball agent, Arliss Michaels, who serves the absolute cream of the players. He treads in that part of the sporting world where glamour, money, and fame have rather important stakes in the game itself. We follow the career of Arliss as he goes about getting his way into the world of basketball. Arliss is one of the best agents out there, feared and respected in equal measures. Thus, dealing with him proves to be a rather tough affair, and he ends up winning most of the deals that he enters in. Robert Wuhl does a wonderful job at portraying the leading character, fitting into the role almost perfectly.
Read More: TV Shows Like Chuck