It is true that there is a dearth of western shows on television today, but we cannot deny the fact that westerns have been one of the most popular genres since the days when television shows became a thing in the United States. Shows like 'Gunsmoke', 'Rawhide', 'Bonanza' and others were among the most popular television series during the time when TVs were becoming a part of our daily lives. However, we still have some fairly decent modern western shows airing on television. The AMC series 'Hell On Wheels' is a perfect example to show that the western genre is far from a dying breed.
'Hell On Wheels' centers around the construction of the First Transcontinental Railroad after the Civil War. As the construction party moves from one place to another, so do several businesses, both legal and illegal, which have sprung up along with it. The central character of the story is former Confederate soldier Cullen Bohannon. Still unable to forget the horrific death his wife suffered at the hands of some Union soldiers during the war, Bohannon is now out for blood. It is his quest for revenge which leads him to this town we know as 'Hell On Wheels'. The series offers us a gripping narrative and keeps up the tension throughout the length of each episode. If you loved watching this series and are looking for more similar shows, then we've got you covered. Here's the list of best shows similar to 'Hell on Wheels' that are our recommendations. You can watch several of these series like 'Hell on Wheels' on Netflix, Hulu or Amazon Prime.
7. Deadwood (2004-2006)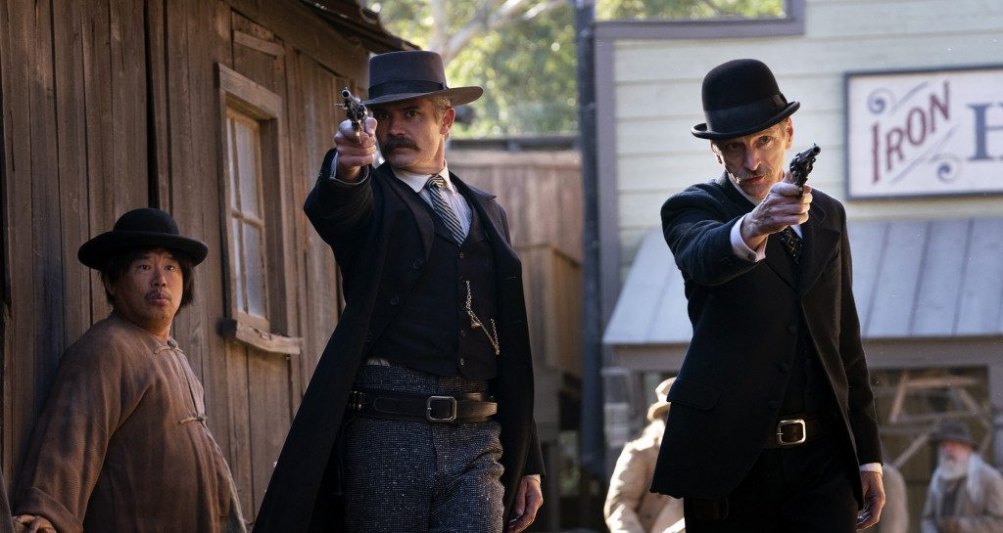 The HBO original series 'Deadwood' is a story about the eponymous town in South Dakota. Deadwood's crime-fighting machinery is extremely fragile and the town is teeming with criminals of the worst kind. In this dangerous situation, the narrative takes a look at the lives of three characters in particular – Seth Bullock (Timothy Olyphant), the sheriff of the town, Al Swearengen (Ian McShane), the owner of a saloon, and former lawman Wild Bill Hickok. When their fates collide against each other, it produces moments of tension and violence which go on to shape the future of Deadwood. The series received a lot of praise from critics throughout its run. The best thing about the show is surely the performance by Olyphant. The set designs, dialogues, and inclusion of several historical characters within the narrative are also commendable.
6. Longmire (2012-2017)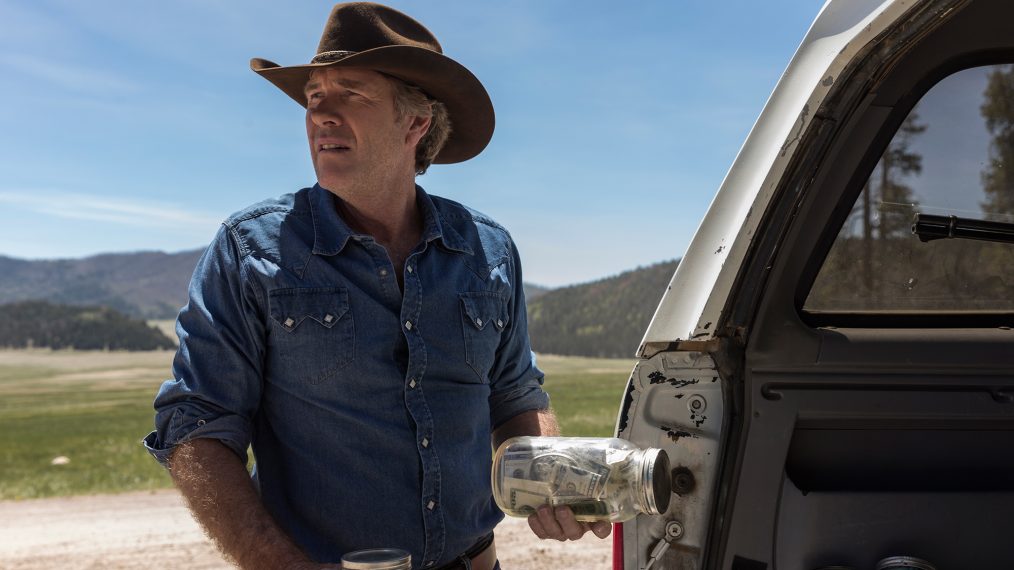 Craig Johnson's series of novels based on the character Walt Longmire is the main inspiration behind this show. Unlike the other shows on this list, 'Longmire' is a modern-day western where the eponymous character is the sheriff of Absaroka County, Wyoming. He is a man who is very professional about his job, and goes around patrolling the area under his jurisdiction with a sense of humor. But inside, he is tormented by the death of his wife. It is with the help of his daughter and a deputy at his office that Longmire reinvigorates his love and dedication towards his profession. The show is basically a crime drama which is more character-driven than most other western shows. Each episode is well-constructed, directed meticulously, and boasts of some rather fine performances.
5. Bonanza (1959-1973)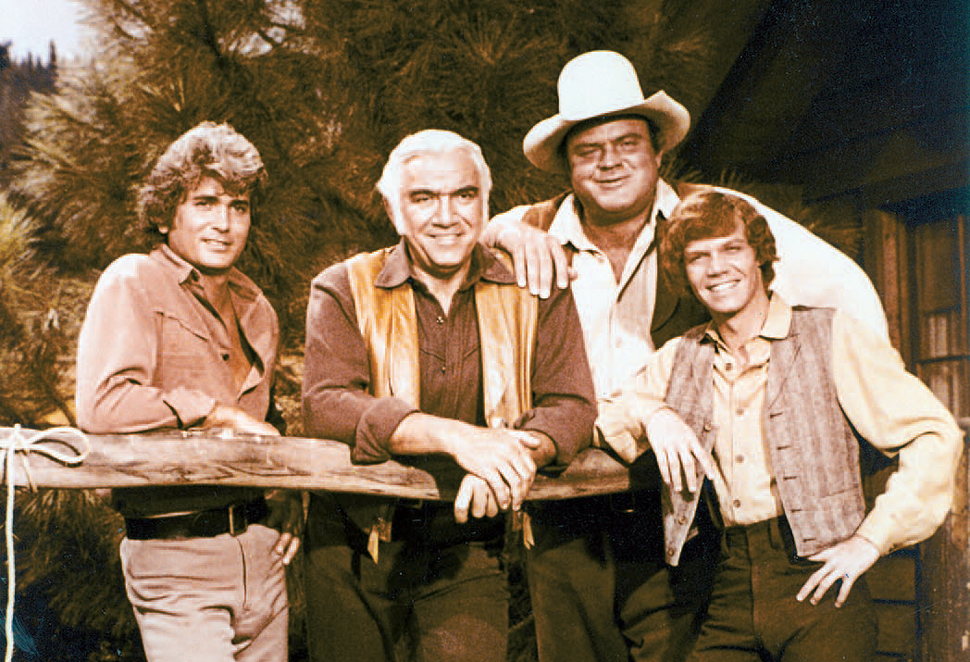 One of the most iconic TV shows of all time, 'Bonanza' first started airing on NBC in 1959. Set in the middle of the 19th century, the story of 'Bonanza' is centered around the Cartwright family, led by Ben Cartwright, a man who has been widowed thrice. Ben has three sons of his own, each one born of his three different wives. The show mainly focuses on their lives, the dissimilarities between their characters, and how they manage to take care of their huge estate. Most western shows that were produced during the 1950s mainly focused on the adventures of a single man, oftentimes a bounty hunter, who would be roaming the wild west to keep a check on criminals. However, 'Bonanza' turned the concept over on its head and managed to create a show which is more of a drama. It is, without a doubt, a fascinating western piece.
4. The Rifleman (1958-1963)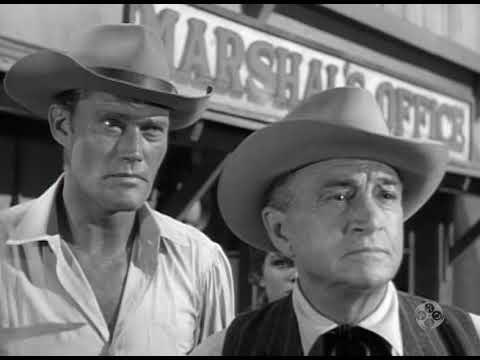 Another popular western TV series from the 1950s, 'The Rifleman' centers around the adventures of former Union soldier Lucas McCain, who now lives with his son. After proving his bravery on the battlefield, McCain has still not given up the way of the gun and uses his favorite weapon, a Winchester shotgun, to keep his town safe from burglars and other troublemakers. There are some recurring themes within the show's narrative, and among them, the most prominent is the idea that life always gives you another chance to amend the mistakes you have made. An impressive thing about the show's writing is the fact that here nobody is an out-and-out good guy, not even our central character. McCain does have a violent streak, and sometimes this nature of his has also led to unnecessary loss of lives. Chuck Connors' role as the central character is one of the most memorable television roles from the 1950s, and is still fresh in the minds of those viewers who had watched the series during its initial run.
Read More: TV Shows Like The Order
3. Wanted Dead Or Alive (1958-1961)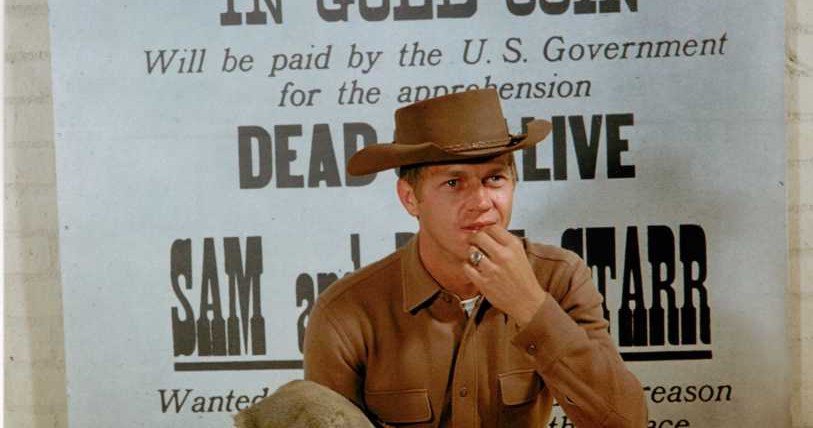 American cinema found one of its biggest stars ever from his appearance on this very series. Steve McQueen stars in this western series as former Confederate soldier and currently a bounty hunter, Josh Randall. However, unlike most other bounty hunters like himself, Josh is kind-hearted in nature, and always wants to look at the better side of everyone. Josh is always looking for ways to help those in need. He helps unjustly arrested prisoners, women who have fallen in trouble, and also settles family feuds before they escalate into something ugly. McQueen became one of the biggest stars on television with his performance in this series. It was in the middle of 'Wanted Dead Or Alive's' run that McQueen got the opportunity to act in the films 'The Great Escape' and 'Magnificent Seven'. These two roles helped in his smooth transition from TV star to a full-blown Hollywood main man.
Read More: TV Shows Like Shetland
2. Godless (2017)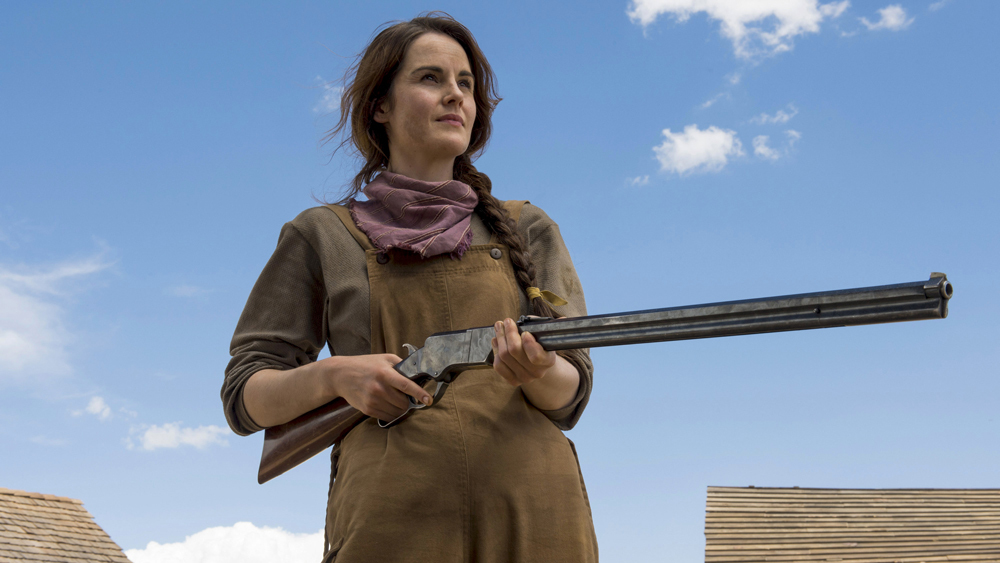 The Netflix original series 'Godless' is a story about the wanted criminal Frank Griffin and his followers as they look for Roy Goode, a former member of the gang who betrayed his friends. Goode is now hiding in La Belle in New Mexico, a town which is entirely governed by women. When the women of this town come to know that Griffin's gang has become aware of Goode hiding in their town and are about to attack it, they gather together with all their might to try and prevent these criminals from endangering the lives of people who live in La Belle. Westerns are generally pretty male-centric, but in 'Godless', we see that women are also not hesitant to pick up the gun. The direction and performances of the series, along with the writing, make it one of the best western shows of modern times.
Read More: TV Shows Like Vikings
1. Gunsmoke (1955-1975)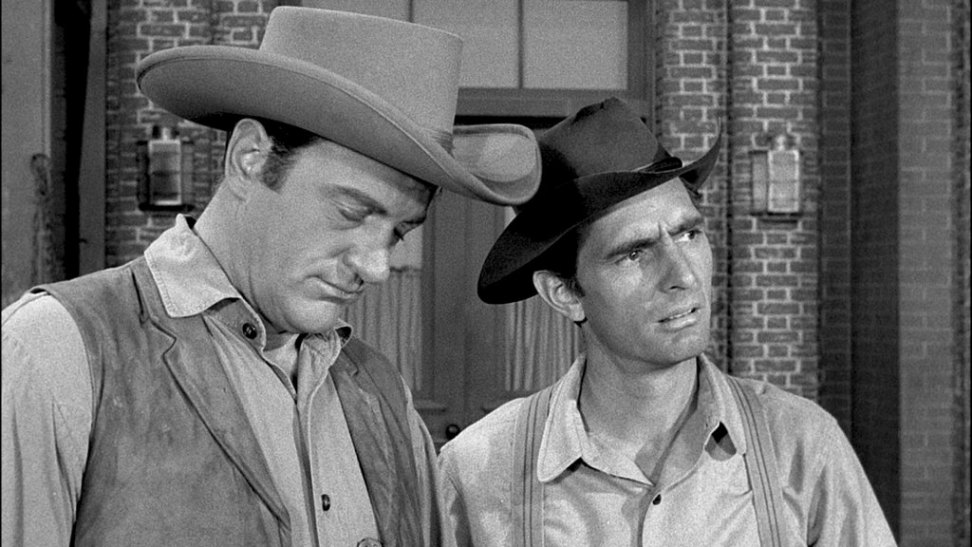 When a series runs for twenty long years and is able to maintain the high standard of production with which it initially began, it surely would have a deep impact on popular culture in general. One such show is 'Gunsmoke', which first began as a radio show and then made its way to the television where it achieved massive popularity. The story of 'Gunsmoke' centers around the life of Marshal Matt Dillon, a lawman who lives in Dodge City, Kansas, and protects it from troublemakers with all his might. The series has been so closely associated with American life for two decades that many have called 'Gunsmoke' the American epic, akin to what the Iliad and Odyssey are to the Greeks.
Read More: TV Shows Like Arrow