Skyler Gisondo is in the final stages of talks to play Jimmy Olsen in James Gunn's superhero film 'Superman: Legacy.' The film follows Superman's journey to reconcile his Kryptonian heritage with his human upbringing as Clark Kent of Smallville, Kansas. He is the embodiment of truth, justice, and the American way, guided by human kindness in a world that sees kindness as old-fashioned. The film is considered the "true beginning of the DCU" by Gunn and producer Peter Safran, who are also the heads of DC Studios.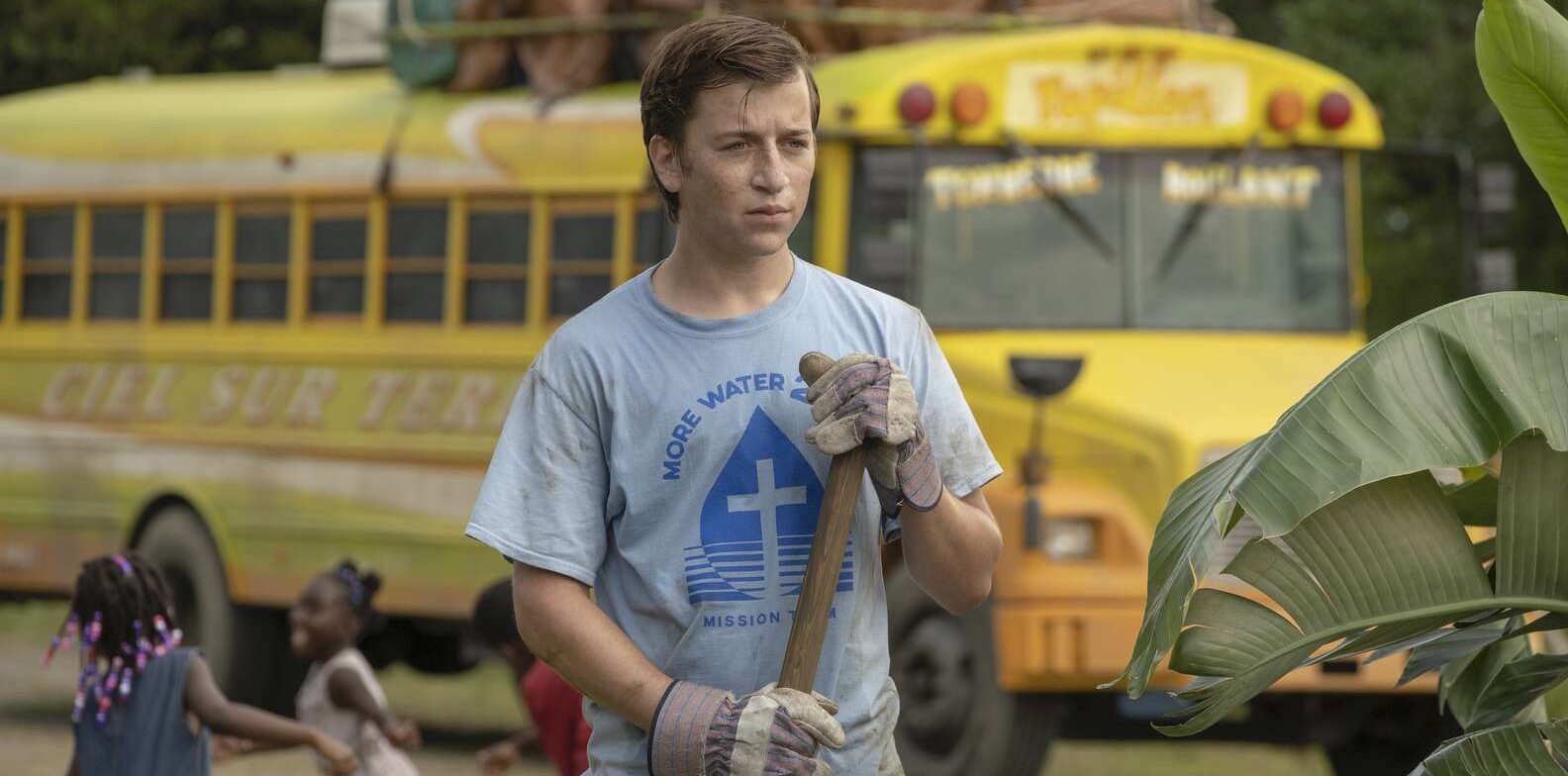 In 'Superman' comics, Jimmy Olsen is a young photojournalist and a friend of Clark Kent. Jimmy and his friend Lois Lane work for Daily Planet. He possesses a watch that emits a high-pitched signal only Superman can hear. In Christopher Reeve's 'Superman' films, Marc McClure plays Jimmy. In 'Superman Returns,' Sam Huntington portrays the character. Michael Cassidy plays the photojournalist in Zack Snyder's 'Batman v Superman: Dawn of Justice.'
Gisondo will potentially play Jimmy after portraying James Griswold in Ed Helms and Christina Applegate-starrer 'Vacation' and Jared in Beanie Feldstein-starrer 'Booksmart.' His recent credits include Gideon Gemstone in 'The Righteous Gemstones,' Sam in 'The Resort,' Dale/Jarl/Shawn in 'Fairfax,' Lance Brannigan in 'Licorice Pizza,' Nick Daley in 'Night at the Museum: Secret of the Tomb,' etc.
If Gisondo puts pen to the paper to play Jimmy, the actor will be joining the confirmed cast members David Corenswet, Rachel Brosnahan, Nathan Fillion, Edi Gathegi, Isabela Merced, and Anthony Carrigan. Corenswet, who plays David McDougall in 'We Own This City,' River Barkley in 'The Politician,' Jack Castello in 'Hollywood,' and the projectionist in 'Pearl,' will portray Superman/Kal-El/Clark Kent. Brosnahan will be playing Lois Lane after portraying Miriam "Midge" Maisel in 'The Marvelous Mrs. Maisel,' Jessica Kensky in 'Patriots Day,' Abby Isaacs in 'Manhattan,' and Rachel Posner in 'House of Cards.'
Fillion, whose credits include John Nolan in 'The Rookie,' Richard Castle in 'Castle,' and Captain Malcolm "Mal" Reynolds in 'Firefly,' plays Guy Gardner/Green Lantern. Gathegi ('StartUp' and 'The Harder They Fall') and Merced ('Dora and the Lost City of Gold' and 'Transformers: The Last Knight') play Mister Terrific and Hawkgirl respectively. Carrigan joined the cast after receiving immense acclaim for his performance as NoHo Hank in 'Barry.'
"Superman: Legacy is the true foundation of our creative vision for the DC Universe. Not only is Superman an iconic part of DC lore, he is also a favorite character for comic book readers, viewers of earlier movies, and fans around the world. I can't wait to introduce our version of Superman who audiences will be able to follow and get to know across films, movies, animation, and gaming," Gunn said about the film, as per ComicBook. "I really love the idea of Superman. He's a big old galoot. He is a farm boy from Kansas who is very idealistic. His greatest weakness is that he'll never kill anybody, doesn't want to hurt a living soul. And I like that sort of innate goodness about Superman as his defining characteristic," he added.
Gunn and his team initially planned to start the shooting of the movie in January 2024. The same can be affected by the ongoing SAG-AFTRA and WGA strikes. As things stand, the film is expected to be released in theaters on July 11th, 2025.
Read More: Best Superman Movies