Directed by Nahnatchka Khan, 'Totally Killer' is horror comedy movie about time travel that follows the story of a typical teenager on Halloween who travels back in time to 1987 to stop a serial killer. After the "Sweet Sixteen Killer" tries to attack Jamie, she is brought back to the day all her mother's friends were murdered by the same killer a few decades ago. Starring Kiernan Shipka, Olivia Holt, and Julie Bowen, the slasher movie 'Totally Killer' explores time travel and a masked predator on the hunt for teen girls with a light-hearted tone and several comedic elements. If horror is your go-to, but you still want to throw in a laugh or two, you can refer to these movies like 'Totally Killer.'
8. Bloody Bloody Bible Camp (2012)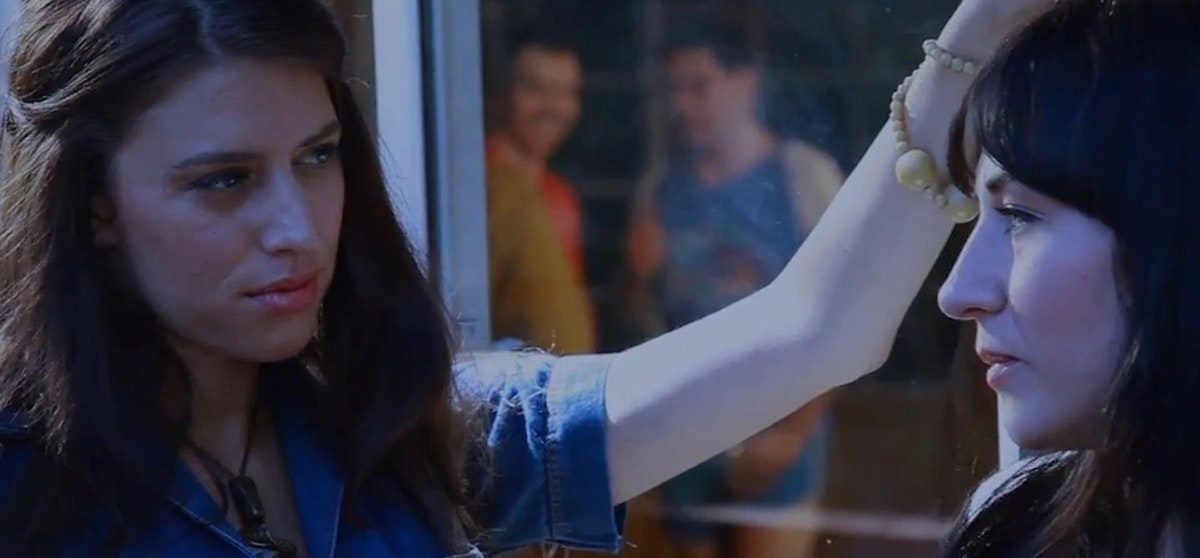 'Bloody Bloody Bible Camp' is a twisted slasher comedy film set in 1977. When some Christian teens decide to attend a Bible Camp, they're faced with a vengeful nun, at least in costume, who wants to make them pay for being sinners. Directed by Vito Trabucco, the Reggie Bannister and Tim Sullivan starrer is a parody of sorts but with plenty of gore and violence, made bearable by the funny manner in which the nun chooses to attack. Seven years later, another group of teens face a similar threat. There's nothing like time travel here like 'Totally Killer,' and the splattering is much more intense, but they're both similar in the light and comedic way in which they deal with a serial killer hunting for teenagers.
7. Haunter (2013)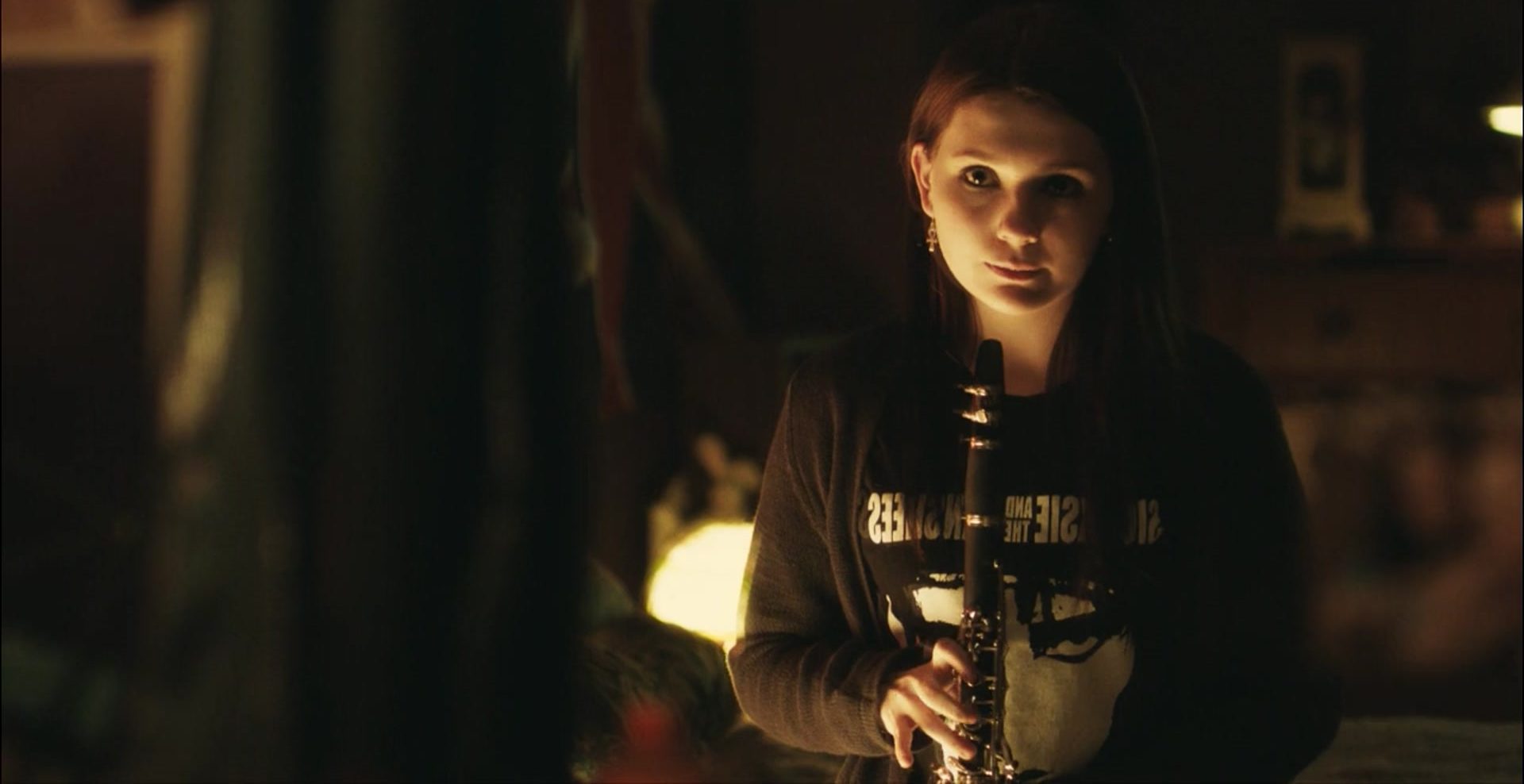 Based on Matthew Brian King's novel of the same name, this supernatural horror film with a teenager as the protagonist is directed by Vincenzo Natali. Starring Abigail Breslin and Peter Outerbridge, 'Haunter' follows the story of Lisa, who seems to be stuck in a time loop, only to realize that her family is dead and that she can contact people from different timelines to ask for help. While it deals with a serial killer like 'Totally Killer', the violence is kept to a minimum, with more focus being given to the supernatural and thrilling elements of the story. Both movies are similar as the burden of saving everyone around from a psychotic killer falls on a teenager, who can somehow mess with time.
6. The Final Girls (2015)
With Todd Strauss-Schulson at the helm, this action horror comedy is partially inspired by the experience of one of the writers, Joshua John Miller, who saw his father, the actor, die repeatedly in 'The Exorcist' movies. Starring Taissa Farmiga, Malin Akerman, Adam Devine, and Nina Dobrev, 'The Final Girls' revolves around time travel, a masked killer with a machete, and confused teenagers who need to save the day.
Teenager Max and her friends somehow get trapped in one of her mother's slasher movies from the '80s while attending a screening to pay tribute to the late actress. They need to follow the tropes of the genre to figure out the best way to defeat the serial killer and get out of the movie alive. Just like 'Totally Killer', this movie has comedy, time travel, and a masked murderer on the loose trying to prey on teenagers.
5. Sorority Row (2009)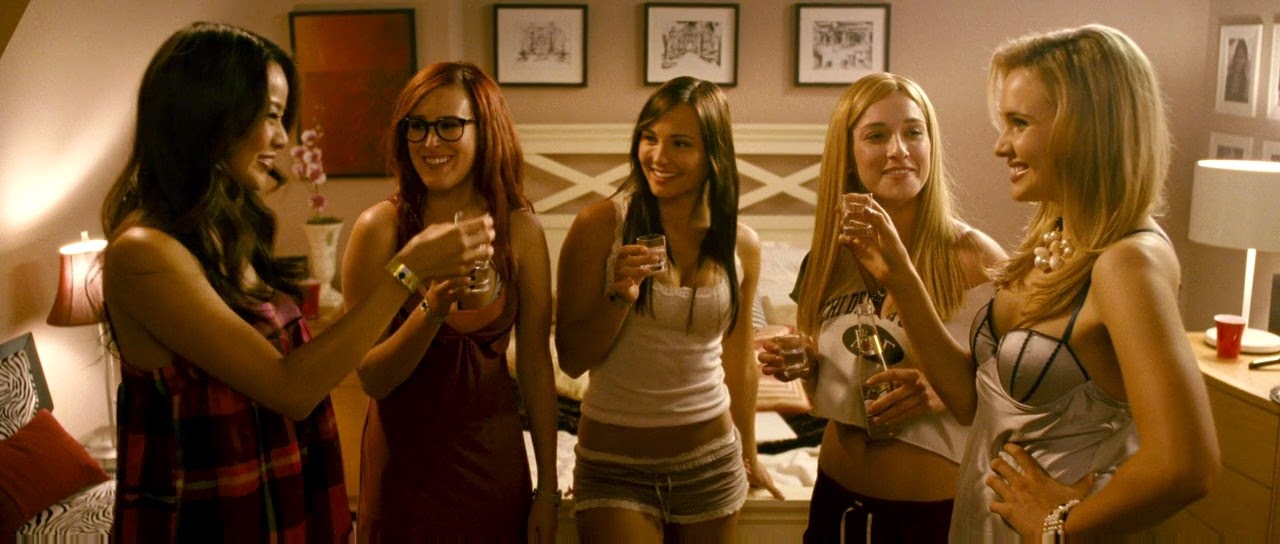 Starring Briana Evigan, Rumer Willis, and Carrie Fisher, 'Sorority Row' is based on and a re-imagined version of 'The House on Sorority Row (1982)'. Directed by Stewart Hendler, the slasher thriller film is also about a prank gone wrong that leads to a death, which is covered by some sorority sisters. What follows is the birth of a serial killer out for the sorority sisters' blood, providing plenty of gore, screams, and violence in the process. While there's no time travel or comedy involved, it reminds one of 'Totally Killer' in its portrayal of a brutal slasher film and how the victims of the murderer all happen to be teenage girls trying to figure out what's happening to them.
4. Happy Death Day (2017)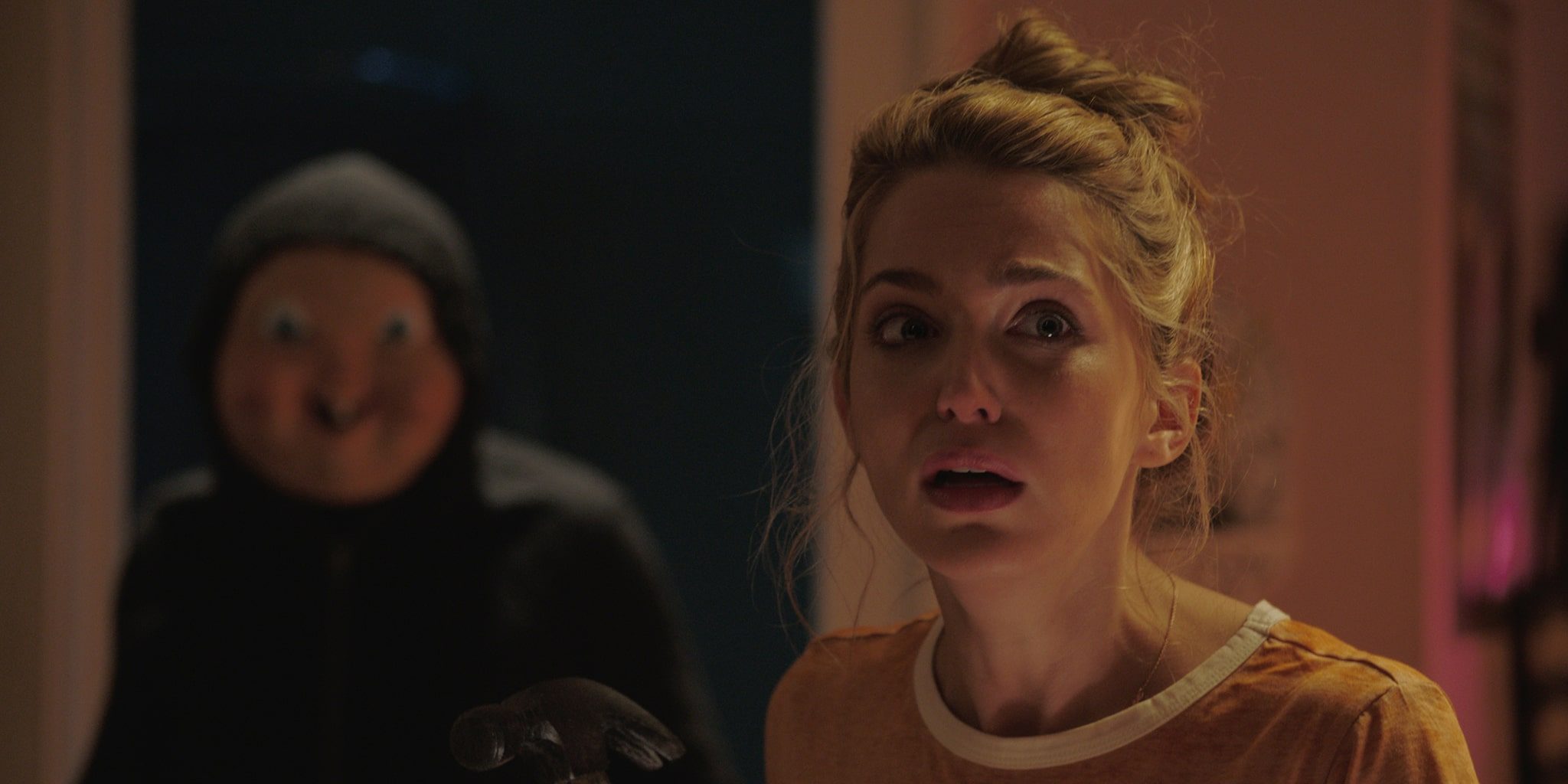 Initially titled 'Half to Death', this horror comedy is based on an original screenplay by Scott Lobdell and directed by Christopher Landon. 'Happy Death Day' stars Jessica Rothe as the lead, who is stuck in a time loop and gets murdered in different ways every single day. It's another Halloween slasher movie with a lighter tone as she tries to find the masked murderer who keeps killing her on her birthday, so she can finally get out of the loop. Just like 'Totally Killer,' this movie also deals with a time loop, giving the lead girl another chance to unmask the brutal killer. Both the slasher movies also make use of comedy to make the plot more interesting.
3. Freaky (2020)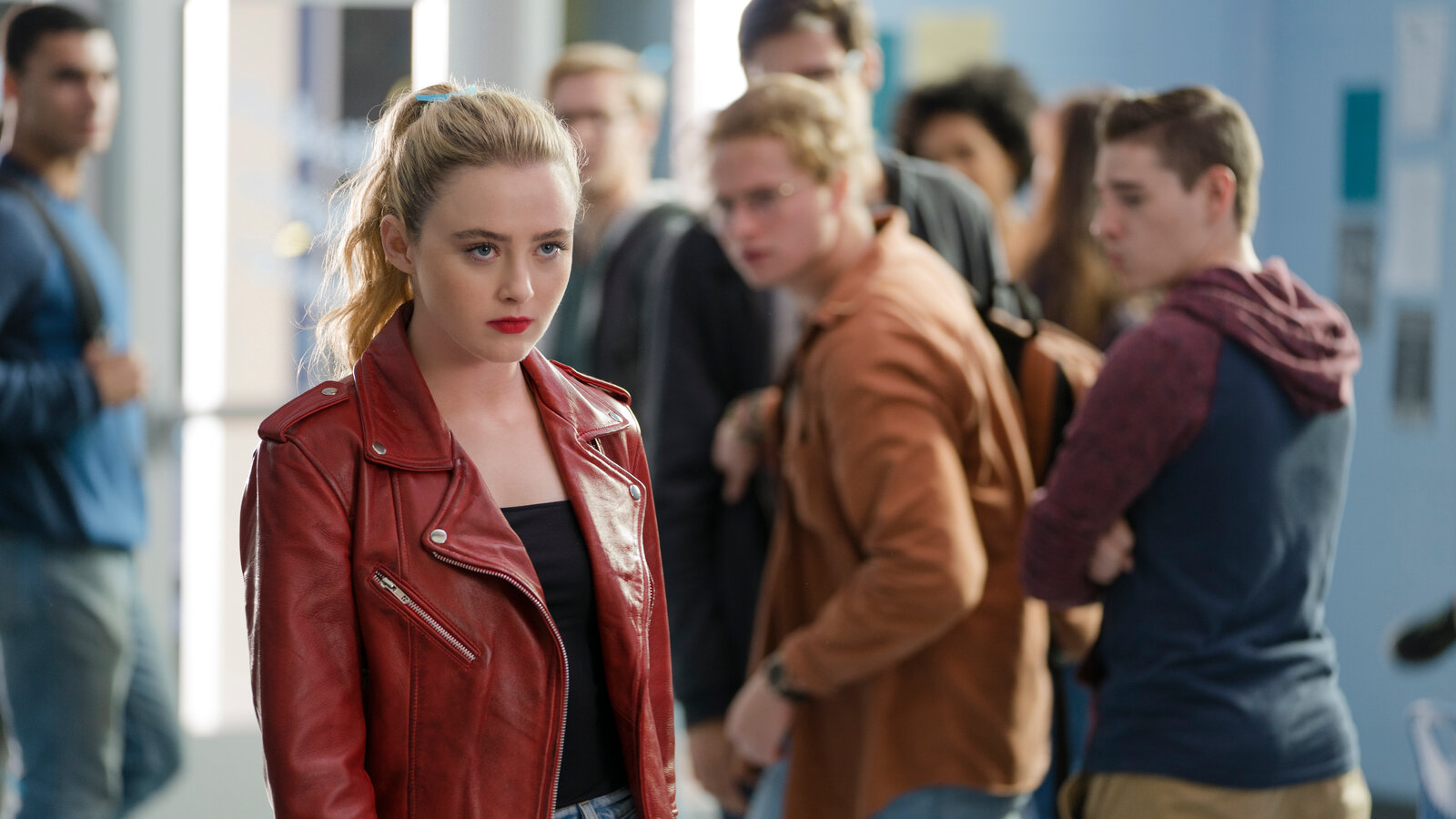 Inspired by 'Freaky Friday,' this slasher comedy stars Kathryn Newton and Vince Vaughn in the lead roles. Christopher Landon's 'Freaky' revolves around the stories of a teenage girl, Millie, and a serial killer called The Butcher, the latest victims of a hilarious body swap. While The Butcher can easily take advantage of Millie's body to lure his victims, Millie is stuck looking like a dangerous old man with only the hope of getting her body back soon. While it's no time travel, it still uses comedy elements to deal with a ruthless murderer, just like 'Totally Killer.' Both movies also find the protagonist stuck in a situation where she has limited time to solve the problem so she can get out of the awkward situation.
2. The Babysitter (2017)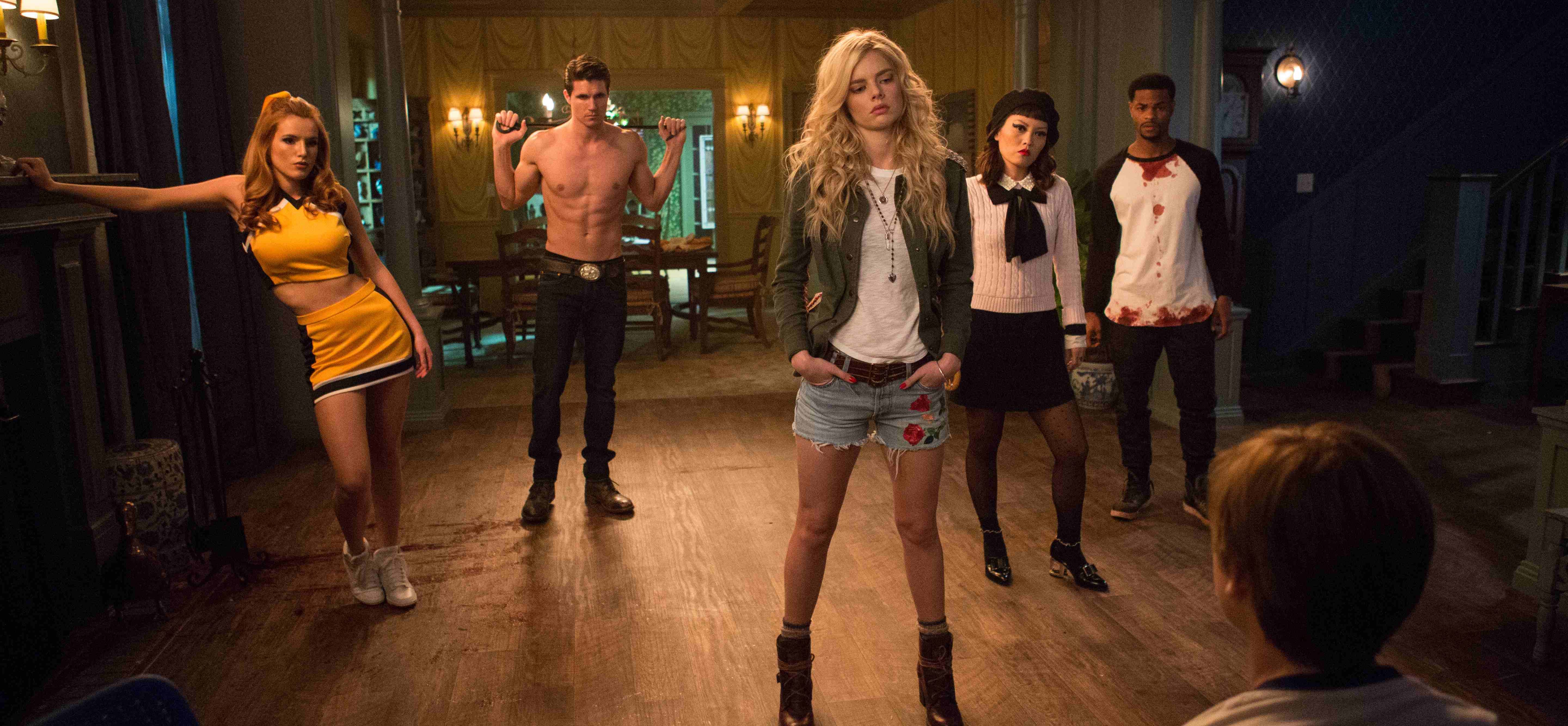 With a star cast comprising Judah Lewis, Samara Weaving, and Robbie Amell, the comedy slasher film follows the story of young Cole, whose parents leave him alone in the house with his popular and gorgeous babysitter, Bee. She seems perfect till Cole watches her murder some people with her friends. It's not looking good for Cole, and the situation is obviously very scary, but the movie deals with it using comedic undertones and a generous doze of gore. Helmed by McG, 'The Babysitter' is similar to 'Totally Killer' in the way it infuses comedy in a slasher film that seems to be getting out of hand with the murders. Only in this case, there's also a deal with the devil involved.
1. The Voices (2014)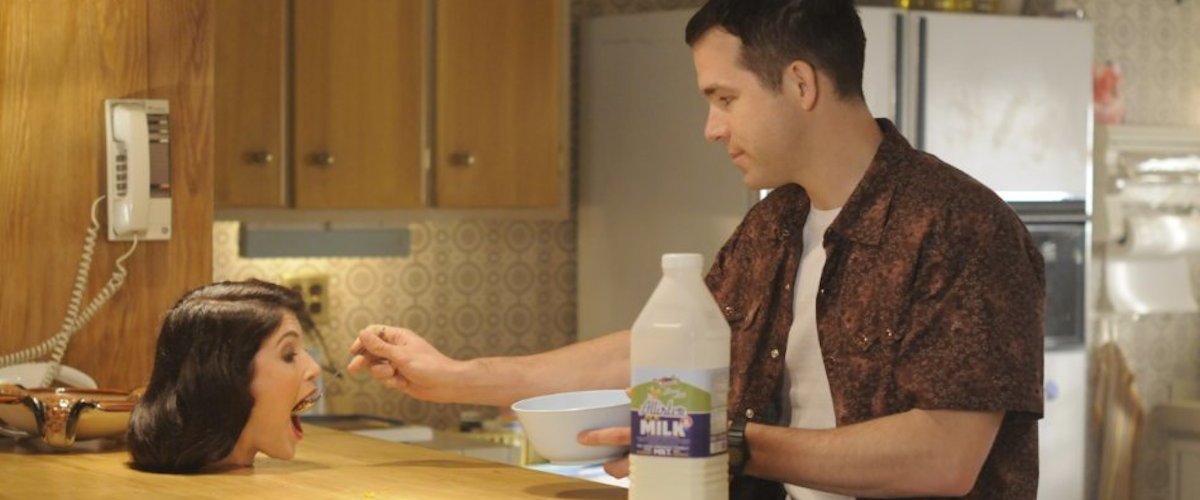 Taking disturbing to another level, the horror comedy 'The Voices' follows Jerry, a schizophrenic factory worker who talks to his pets and soon becomes a ruthless killer. Jerry's messy life still holds a place for his court-appointed psychiatrist and an office crush, who seem to get involved in everything. With Marjane Satrapi occupying the director's chair, the film is driven by the compelling performances of Ryan Reynolds, Anna Kendrick, and Gemma Arterton. With all the voices in his head, this movie touches upon more issues than 'Totally Killer' but is very similar to it as a slasher movie with ruthless killings, and also the regular comic relief it offers for a situation that would normally terrify everyone watching it.
Read More: Best Slasher Movies of All Time