Apple TV+'s 'Ted Lasso' season 3 serves as the final chapter of the titular coach's time in London. In the season 3 finale, AFC Richmond plays the season's final match, hoping to clinch the Premier League title. However, Ted announces his desire to resign as Richmond's Head Coach and returns to the United States to spend more time with his son. While the bittersweet episode concludes Ted's journey, it leaves ambiguity over Ted's romantic future. The matter is exasperated by a scene in the finale that implies Ted and Rebecca slept together. If you are wondering whether Ted and Rebecca actually hooked up and who Ted ends up with at the end of 'Ted Lasso,' here is everything you need to know! SPOILERS AHEAD!
Did Ted and Rebecca Sleep Together?
In season 1, Ted Lasso is hired by Rebecca Welton to coach her football club AFC Richmond which she got from her ex-husband, Rupert, in a divorce settlement. Initially, Rebecca hired Ted to sabotage and destroy the club to get revenge on Rupert. However, Ted quickly wins over Rebecca with his kindness and compassion. As a result, Rebecca and Ted form a strong friendship that only grows as the seasons progress. Ted and Rebecca's bond also resulted in the show's fans shipping them together. In the penultimate episode of season 3, titled 'Mom City,' Ted meets Rebecca in his office and reveals he is ready to drop a truth bomb.
The season 3 finale, titled 'So Long, Farewell,' opens with Rebecca watching the news on television in her mansion's kitchen. Ted arrives and asks Rebecca if she is ready to discuss "it," implying the duo slept together. However, moments later, Coach Beard and Jane join Ted and Rebecca. Ted thanks Rebecca for letting them spend the night at her home. Thus, it is confirmed that Ted and Rebecca did not sleep together. Instead, the moment teased the viewers with the potential of Rebecca and Ted ending up together. However, their bond only works as a platonic friendship. The same is evident later in the episode when Rebecca unsuccessfully tries to convince Ted to stay at AFC Richmond ahead of the club's final match of the season.
Who Does Ted End Up With?
For much of the show's three seasons, Ted's coaching career precedes his romantic life. Later, viewers learn that Ted decided to move away from home and to London to give his wife, Michelle, some space as they inevitably headed to divorce. During his time in London, Ted receives a solitary love interest in the form of Rebecca's best friend, Flo "Sassy" Collins. However, Sassy is also recovering from her divorce, and it hinders the progress of her romance with Ted beyond occasional hookups. In contrast, Ted forms a more emotional connection with Rebecca but one that is devoid of any romantic tension. Ultimately, Ted does not end up with anyone and returns home to spend time with his son, Henry.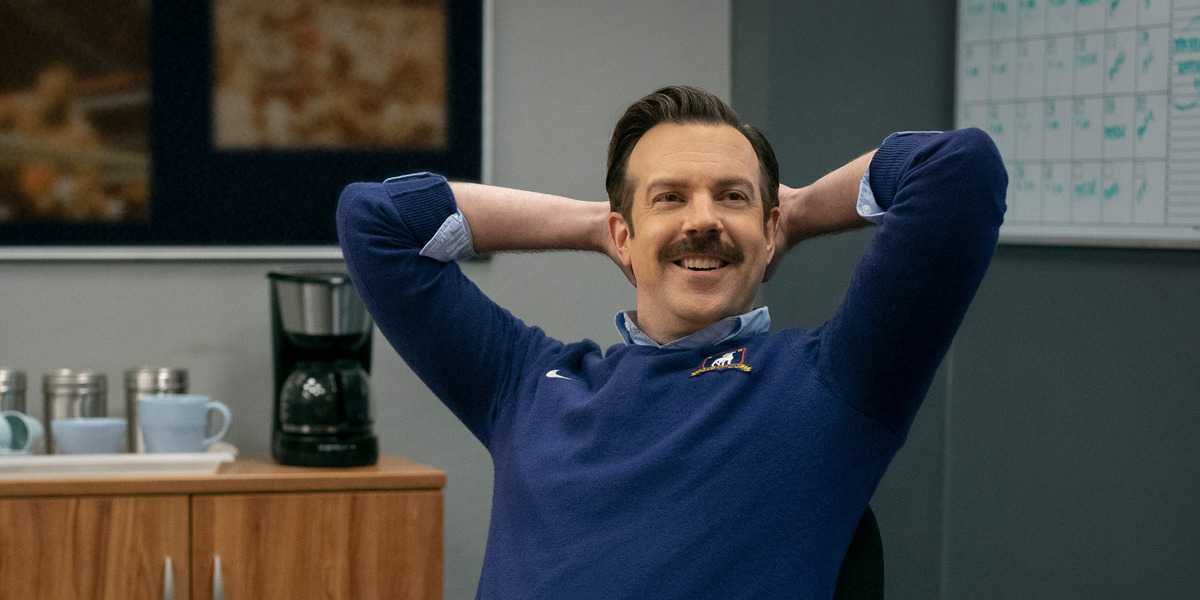 However, the season 3 finale leaves the door open for reconciliation between Ted and Michelle. In the episode, Michelle and Henry watch Richmond's final match while Michelle's love interest, Dr. Jacob, attempts to mock their passion for soccer. As the match progresses, Dr. Jacob moves further away from the frame's focus. In the end, when Ted returns home, Michelle welcomes him, but Dr. Jacob is not in the picture. Hence, it is implied that Michelle might have broken up with Dr. Jacob. Moreover, Ted still has feelings for Michelle, as confirmed in the eighth episode of season 3. In the finale's final scene, Michelle cheers on as Ted coaches Henry's soccer team with Dr. Jacob once again absent. Ultimately, there might be a glimmer of home for Ted and Michelle to get back together, but the final scene only serves as an affirmation of Ted wanting Michelle, Henry, and him always to be a family.
Read More: Who Does Keeley End Up With in Ted Lasso: Roy or Jamie?