Unfettered by the remarkable complexity of mind-bending challenges, twelve individuals compete in a battle of wits in Netflix's 'The Devil's Plan.' The reality television show features a mind-bending streak of challenges, further fueled by a whopping cash prize of 500,000,000 won. With an eclectic mix of entertainers and experts, the game show features a competition wrung with intensity. Displaying an acumen for knowledge and strategy, the competitors have continued to surprise audiences. So, if you're also wondering where the trailblazers are these days, look no further because we've got all the answers right here!
Where is Ha Seok-Jin Now?
Defining the contours of the competition by laying a swift and simple strategy, Seok-Jin consistently came out on top by winning the challenges and working with his allies. Along with Si-won, he became the first person to unlock the hidden secret of 'The Devil's Plan.' Upon encountering a life-or-death match in the secret lair, he wasn't deterred and kept his focus intact. Naturally, his abilities won him the top spot of the season and the whopping cash prize of the competition. Since the show, the 'Crash Landing On You' actor has been working on exploring new opportunities and projects. Besides attending the premiere of the Netflix series, he has also been enjoying spending time with the friends he made during the show.
Where is Lee Si-Won Now?
Si-won's tenacity ensured she persisted throughout the competition despite having few allies. Not only did she defend herself from elimination, but she also discovered the hidden passage enclosed by a secret password with Ha Seok-Jin. Alas, she failed to win in The Secret Lair and was booted from the competition. Since the show, the Business Administration and Evolutionary Psychology major has been focusing on channeling her excellence into other pursuits.
The actress most recently appeared in 'Memories of Alhambra' and has been focusing on new projects. The entrepreneur with six patents to her name also enjoys traveling. She recently spent time at the Geumsu River exploring the undisputed beauty of nature. When she's not working, Si-won likes to unwind and spend time with her husband. While the television personality keeps her private life under wraps, it is apparent that she continues to accelerate in life with her loved ones.
Where is Seo Dong-Joo Now?
Unafraid to explore the extent of her abilities, Dong-Joo became a prominent frontrunner in the series. The South Korean native, whose alma mater includes renowned institutions like Wellesley College, MIT, UPenn, and the University of San Francisco, has continued to scale her abilities outside the Netflix series as well. The USA-based lawyer has since become a television personality and dabbles in other aspects of entertainment, too. Some of her latest appearances include, 'I Can See Your Voice,' 'Dogs Are Incredible,' and 'Let's Love Again.' Besides working, she enjoys spending time with her family and friends. She also shares the duties of her three furry friends: Leia, Chloe, and Coco.
Where is Kim Dong-Jae Now?
Having received a perfect score on the test for 'The Devil's Plan,' Dong-Jae's unparalleled intelligence became apparent from the get-go. Despite getting booted from the competition early on, the television personality won countless hearts for his calibre and wit. Since his time on the series, the Biomedical Sciences major has ventured to explore different things. He hopes to apply his strategic thinking and expand his career as a professional poker player. Dong-Jae has amassed a significant following on Instagram and hopes to embark on a new journey as a content creator and media personality.
Where is Kwedo/ORBIT Now?
Unrelenting to tough quizzes, Kwedo used his inquisitiveness to solve the most challenging puzzles on the Netflix series. Mapping the road from the world of policy and science to the arena of mind-bending intellectual challenges, ORBIT has consistently raised the bar for excellence. Since his time on the show, the television personality has returned to sharing factoids with other people, too. The YouTube creator caters to a significant number of subscribers.
He has since been using his platform to break down the intricacies of complex subject matters. Not just this, he often appears on television shows, broadcasts, and news segments to deliver valuable insights on matters of science, technology, and astronomy. Most recently, he appeared on JTBC News, where he drew the scientific basis for celebrating festivals like Chuseok. He has also appeared on KBS Radio to discuss the 3rd launch of Homegrown Space Rocket Nuri.
Where is Kwak Joon-Bin Now?
From earning wide renown as a YouTube creator to displaying the extent of his mental faculties on the Netflix series, Joon-Bin has continued to establish his monopoly in a myriad of creative fields. After the show, he returned to creating new content for his booming channel. To cater to his million subscribers, he recently explored Hong Kong, Guatemala, Japan, Mexico, and Cuba. Over the years, Joon-Bin has frequented the soil of over 30 countries. His traveling insight has also led him to appear on the widely acclaimed, 'Yoo Quiz On The Block.' He is also set to visit landmark locations across the globe in the latest variety show entitled, 'Kwak Joon-Bin's Diner Tour Around The World.'
Where is Park Kyeong Rim Now?
With decades of experience in variety and entertainment, Park Kyeong-Rim displayed an equally formidable performance during her time on 'The Devil's Plan.' Using logic and reasoning to get ahead in the game, she consistently raised the bar for excellence and became a frontrunner. Not only this, she worked tirelessly to ensure her roommate Dong-Joo would win the top spot. Since then, the New York Film Academy alum has returned to claim her place in Korean entertainment. Kyeong-Rim is renowned for her long-standing role as an announcer, emcee, and host.
She has since been the emcee for different television shows and movies. Most recently, the television personality was the emcee for the Ji Chang Wook and Wi Ha-Joon starrer 'The Worst of Evil.' She has also hosted the premier for Kang Ha Neul's '30 Day' and 'Barbie.' In addition, Kyeong-Rim is a YouTube creator, too. Fans and readers can find her latest interviews on her media platform. Besides work, she enjoys domestic bliss with her husband, Park Jung-Hoon. The couple also share the parental duties of their son, Park Min-Joon.
Where is Seungkwan Now?
Besides gaining success in the Netflix series, Seungkwan has continued to raise the bar for excellence as a member of SEVENTEEN. The K-pop idol known for his affable demeanor has continued to display his abilities as an entertainer despite suffering a personal tragedy earlier this year. Seungkwan was equally affected after the death of ASTRO member Moon-Bin. As his bestfriend and closest confidante, Seungkwan didn't just lose a close friend but also a person he considered family.
After his passing, the musician even visited his late friend's memorial and left a letter stating, "…How have you been recently? Is there anything you want to eat? I really want to have a beer with you. You miss it, too, right? I'm sure you do, you brat. I miss the us from back then…I'm kind of scared because you, who used to shine on me, aren't here." Following the hurtful event, Seungkwan decided to take a temporary hiatus and focus on his physical and mental well-being, as advised by medical professionals. He is set to make his comeback with his band members in October.
Where is Cho Yeon-Woo Now?
Familiar with the long twists and turns of board games, Yeon-Woo became a formidable competitor in the series. The national Baduk/Go Game player used her experiential knowledge throughout the competition to gain allies and further her spot. After the show, Yeon-Woo returned to reclaim her position as the Director of the Women Baduk League. She has expanded her horizons and now teaches Go-Game strategies to students, young and old. The University of Dublin-alum recently attended the Barang Booth Festival at Yecheon. With thousands of subscribers on YouTube, the expert shares her insightful knowledge with budding Go Game players. Fans and readers can find more information about her work on Discord and Twitch and can support her on Patreon. She has recently completed a 2-week lecture series at the Seoul Citizen's University.
Where is Suh Yu-Min Now?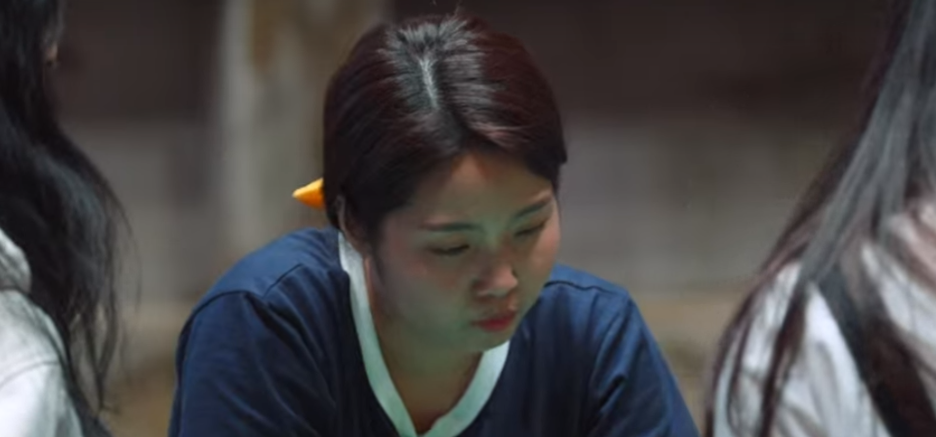 Unfettered by the intellectually challenging problems, Yu-Min managed to defend her place in the competition against the countless twists and turns. Originally from North Carolina, Yu-Min used her analytical skills to solidify her spot in the competition. Since the filming came to a close, the frontrunner has returned to her career as a medical professional. The New York University alum has returned to work as a certified orthopaedic doctor.
Despite keeping a low profile, the television personality continues to make new strides in her career. Most recently, she won the Basil Boyd Resident Research Award. She has even won a cash prize of $1000 for her paper on the 'Serum Fructosamine as an Indicator of Perioperative Complications in Patients Undergoing Foot and Ankle Surgery.' Naturally, we await all the milestones she creates in the field of the musculoskeletal system.
Where is Lee Hye-Sung Now?
Hye-Sung brought her bilingual proficiency and insightful learning when she entered the high-stakes competition. Throughout her time on the season, not only did she accrue the love of audiences, but she also managed to secure tight alliances with other members of the series. Since her time on the show, the Seoul National University alum has been focusing on exponentiating her career as an announcer and presenter.
She is best known for her work on 'Naked History,' a show that recently completed 100 episodes on-air. Most recently, the television personality hosted the Busan Youth Commemoration Day with the President of South Korea in attendance. The skilled bilingual recently sat down with the cast of 'Avatar 2,' and interviewed Zoe Saldana and Sigourney Weaver. Besides work, Hye-Sung is a baking enthusiast and regularly shares her latest creations in the kitchen with fans online.
Where is Guillaume Patry Now?
From winning the first OSL in history to becoming the first foreign national added to the South Korean StarCraft Hall of Fame, Guillaume had long established his monopoly as a skilled gamer. Since his appearance on the Netflix series, the gamer and professional poker player has been growing as a media and television personality. Having appeared in variety shows like 'Where is My Friend's Home,' 'Begin a Game,' and 'Schoolgirl Detectives,' he continues to display his intersectional abilities. Besides work, Guillaume enjoys spending time with his wife, Eugene, and their newborn daughter, Lea Patry.
Read More: Is The Devil's Plan Scripted or Real?