'The Year I Started Masturbating' is a Swedish comedy film about a woman nearing her forties, going through a mid-life crisis. Starring Katia Winter in the lead role, the film revolves around Hanna, whose life turns upside down after she loses her job, boyfriend, and apartment in one swift stroke. As Hanna tries to get her life back together, she crosses paths with an eclectic stranger, Liv, who encourages her to embark on the road of self-discovery through masturbation.
With comedic storylines and a compelling character arc for Hanna, this film is an entertaining female-centric feel-good story. If you're curious to see where this self-actualization journey takes Hanna, here is everything you need to know about the ending of 'The Year I Started Masturbating.' SPOILERS AHEAD!
The Year I Started Masturbating Plot Synopsis
Hanna and Morten get a rare night away from their young kid, Eli, for a romantic dinner date. At the restaurant, Hanna reveals she bought an expensive couch, "The Swan," as a surprise for Morten. However, Morten gets upset because she made a significant financial decision without consulting him. Later that night, Hanna seduces Morten since she's ovulating and wants another child. However, Morten doesn't want to have another kid since he believes Hanna doesn't have time for her family because of her demanding job.
The next day at work, Hanna tries to quit but balks when her boss, Staffan, gives her a raise and promotes her to the company's representative in all national matters. Nevertheless, after a call from Morten, Hanna convinces herself to quit. Afterward, Hanna finds out that Morten has been in a small accident and visits him in the hospital with Eli. At the hospital, Hanna and Morten get into an argument, and Morten dumps her since he doesn't see a future with her.
As such, Hanna moves out of his apartment and shows up at her best friend Caroline's house. However, Caroline is annoyed at Hanna for missing her newborn's naming ceremony and refuses to let Hanna stay with her. When Hanna fails to find comfort from her mother, she reaches out to an old friend, Leyla, from high school and crashes at her place. Eventually, Hanna bumps into Liv in a bar, and the two quickly hit it off together.
Liv encourages Hanna to follow her heart— and sex drive— which leads Hanna to take a random young guy back with her to Leyla's place, where they sleep together. The next morning, Leyla and her family find Hanna in their living room in a state of undress with a stranger. As such, Hanna gets kicked out of their house and rushes to a meeting with Eli's teacher in her clothes from the past night and stripper heels. After the disastrous meeting, Hanna goes out to have lunch with Liv, who ends up giving Hanna an impromptu lesson on masturbation.
With no other options left. Hanna arrives at her parent's house and stays in her old bedroom. The next day she returns to her old workplace and tries to get her old job back. However, Staffan tells Hanna he has already hired Asrin, a former intern, for her position but offers her a job as Asrin's assistant. Meanwhile, Hanna's friendship with Caroline deteriorates further when she refuses to talk to Hanna. Ultimately after getting her own apartment, Hanna follows Liv's advice and orders a sex toy and an audiobook about vaginal sex titled Rasberry Cave. After listening to the book and masturbating for the first time in her life, Hanna discovers the life-changing effects of self-satisfaction.
The Year I Started Masturbating Ending: Does Hanna Get Her Job Back?
After her first masturbatory experience, Hanna returns to her old workplace to work as an assistant for Asrin, who has Hanna's old job. At work, one of the team members, Ola, tells Hanna that they're using her old unfinished work for the project's vision document. Therefore, he reasons that it would be best if Hanna completed it even though the task doesn't come under her responsibilities. Nevertheless, Hanna continues to work as an assistant under Asrin.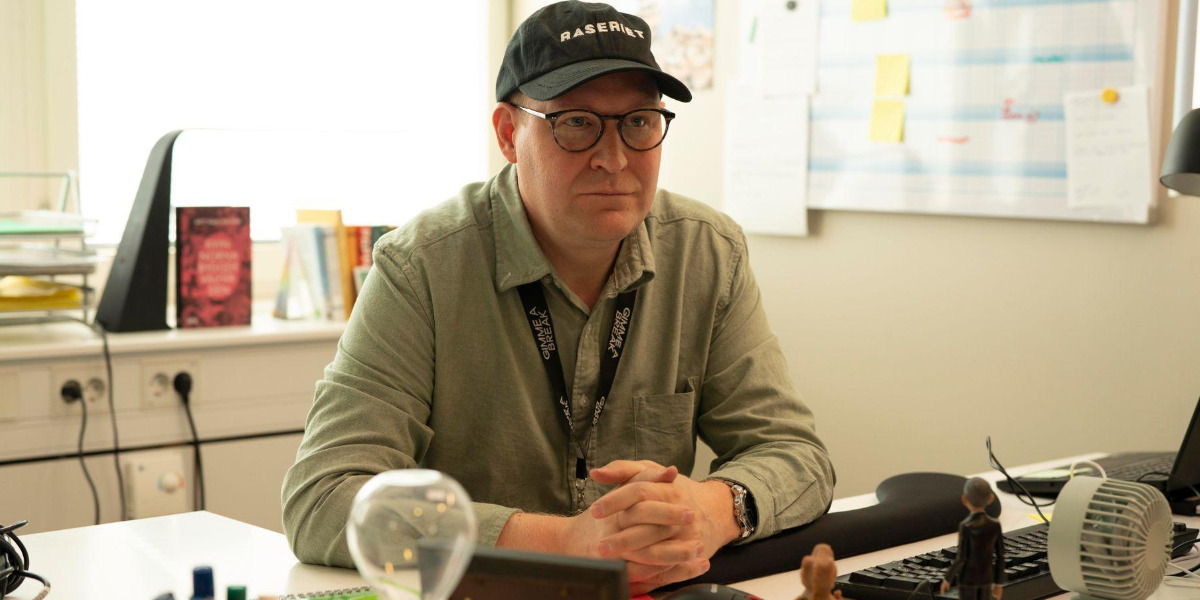 As Hanna continues to find self-sufficiency in her sex life, she becomes more confident in her sexuality. The same confidence bleeds out to other aspects of her everyday life. Once, while listening to her audiobook at work, Hanna's Bluetooth accidentally connects to the office loudspeakers. As such, the entire office gets an inadvertent look into Hanna's reading habits. However, Hanna chooses to own up to it and comically lists the benefits of masturbation to her co-workers.
Eventually, as Hanna's confidence and sense of self grows, Staffan offers Hanna her old position back. Although he assures Hanna he wants her for the job because she's the most competent person, he also reveals that Asrin left to participate in a study in California. However, Hanna declines the offer. In the story's beginning, Hanna's personal life is ruined due to her demanding job.
As such, Hanna tells Staffan she no longer wants to work as "the best in her field" and instead wants to aim for mediocrity. She compares herself to her male co-worker Ola, who works only with perfunctory dedication and average reports. In the end, Staffan agrees to her demands and tells her they'll figure out a workaround so that she can have a less exhausting job and a better work-life balance. He also plans to add "pleasure pauses" at the office for better morale.
Does Hanna Get Back Together With Morten?
Hanna's dead-end relationship with Morten acts as a catalyst for her mid-life crisis right before her 40th birthday. Still, Hanna constantly tries to patch things up with Morten and return to the safety of her old relationship. To do so, she convinces Morten to attend therapy sessions with her. Hanna also has a child with Morten and needs a healthy relationship with him for Eli's sake. However, in therapy, Morten makes it clear he doesn't wish to get back into a relationship with Hanna.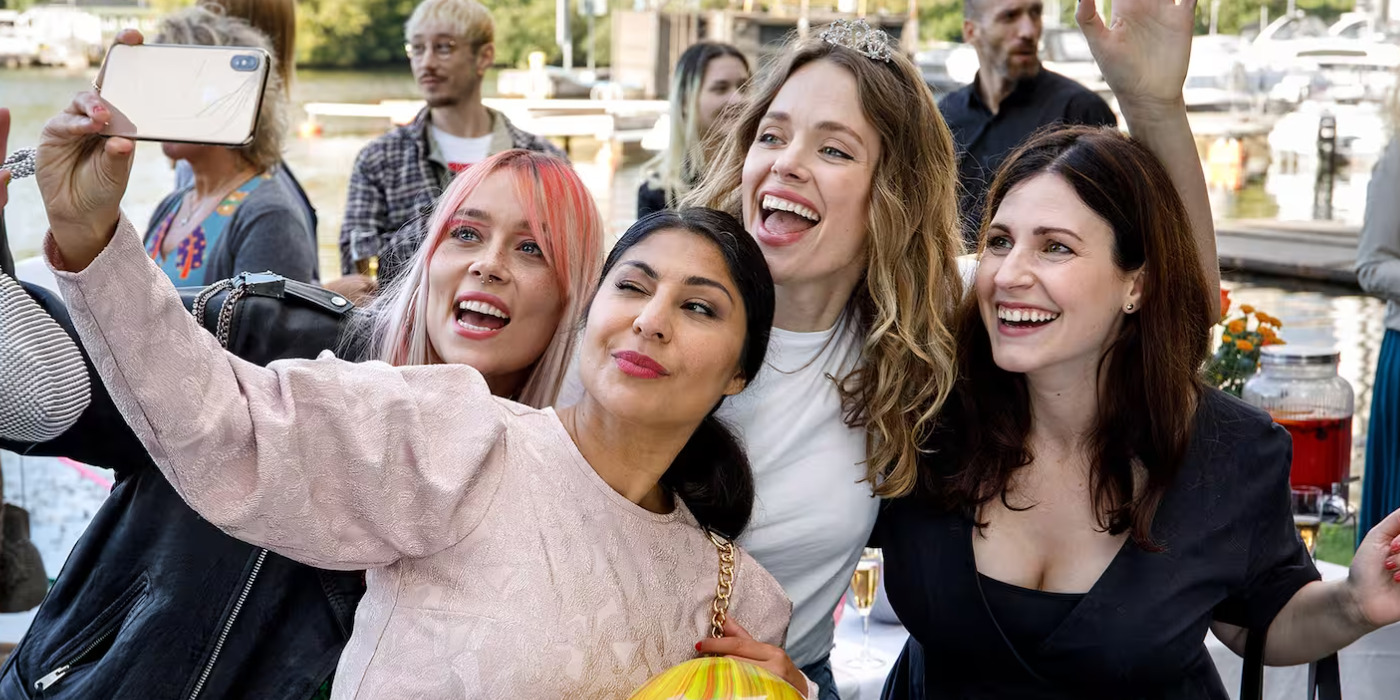 Soon, Morten starts dating Louise, a nurse. Likewise, Hanna bumps into Adam at her office building. Shortly afterward, Morten calls Hanna when "The Swan" couch gets delivered to his house. He asks Hanna to come by and take it away. By now, Hanna has found her confidence through masturbating and stops by Morten's house with a van. While there, Hanna asks to take a painting with her as well since she was the one who paid for it.
As such, Hanna demonstrates that she is no longer hung up on her old relationship with Morten. Eventually, she tries to have a relationship with Adam, who ghosts her on their first date. Later, Adam explains that his mother has cancer, and he was with her on the day they were supposed to be on their date. Hanna decides to give Adam another chance and invites him to dinner at her apartment. However, after Adam finds out his mother has passed away, he tells Hanna he wants to have kids. As such, Hanna's age is a dealbreaker for him, and he dumps her over the phone.
When Hanna goes to Liv for advice, she tells Hanna to focus on herself rather than her romantic relationships with men. Soon, Morten has lunch with Hanna and tells her he wants to get back together. He even tells her he thinks they should have another baby and give Eli a family. In doing so, Morten manages to dodge the blame for putting Hanna through a difficult situation by dumping her and forcing her out of his house.
Since Hanna cares for Eli and still wants to have another child, she doesn't decline Morten's suggestion. However, she tells Morten that she doesn't want things to return to the way they were. Hanna has learned how to rely on herself. Her relationship with Morten has always been a safety blanket for her, but she is no longer willing to compromise for his benefit.
Hanna and Morten don't end up together by the film's end. Through her journey of self-discovery, Hanna finds happiness with her own self. Inversely, once Adam sees Hanna do well without him, he realizes he wants to be a part of her life again. The film ends with a slight opening for Hanna and Morten to have a future together. Nevertheless, it is unlikely that they would find happiness or longetivty together.
Read More: Best Self-Discovery Movies of All Time