Set in a modern-day Long Island town, 'Witches of East End' is a supernatural drama show based on a 2011 novel of the same name by Melissa de la Cruz. Created by Maggie Friedman, 'Witches of East End' is all about immortal witches who must keep their identity a secret by leading a normal life without using their magic. It follows the story of two sisters, Freya and Ingrid, whose mother Joanna has managed to keep their witchy identity a secret from them till they're adults. But as fate would have it, more complications about their magical powers and encounters with love interests threaten to reveal their identities.
Even if they want to use their powers to help people, they're faced with circumstances and revelations about their past that make things a lot more difficult for them. Starring Julia Ormond, Jenna Dewan and Rachel Boston, this fantasy series has plenty of romance, magic, female leads, a war of good against evil and plenty of witches. If you're also fascinated by the supernatural, we've got some recommendations.
8. Salem (2014-2017)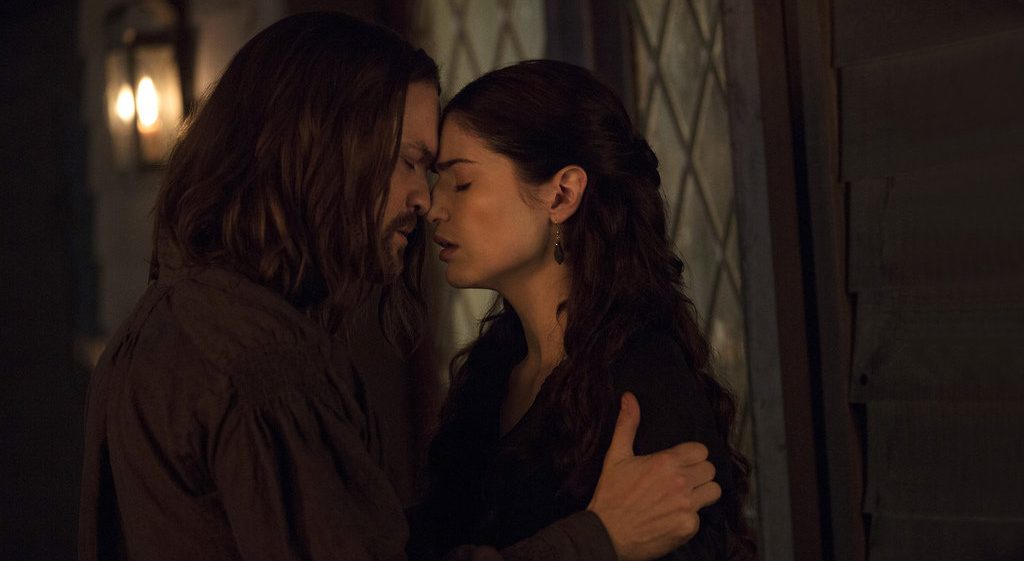 This supernatural horror series is a fictionalized version of the 17th century's Salem witch trials and is a lot more gory and thrilling than the regular modern-day adaptations of stories portraying witches. Created by Brannon Braga and Adam Simon, 'Salem' stars Janet Montgomery and Shane West in this gripping narrative. It revolves around the supernatural secrets of the witches that led to the witch trials. 'Witches of East End,' too, is connected to the Salem Witch Trials and how the witches still live in fear after centuries and strive to maintain peace. Both narratives explore powerful witches and their backstories, something that viewers who are fascinated by witches and their possible origins will truly enjoy.
7. Charmed (2018-2022)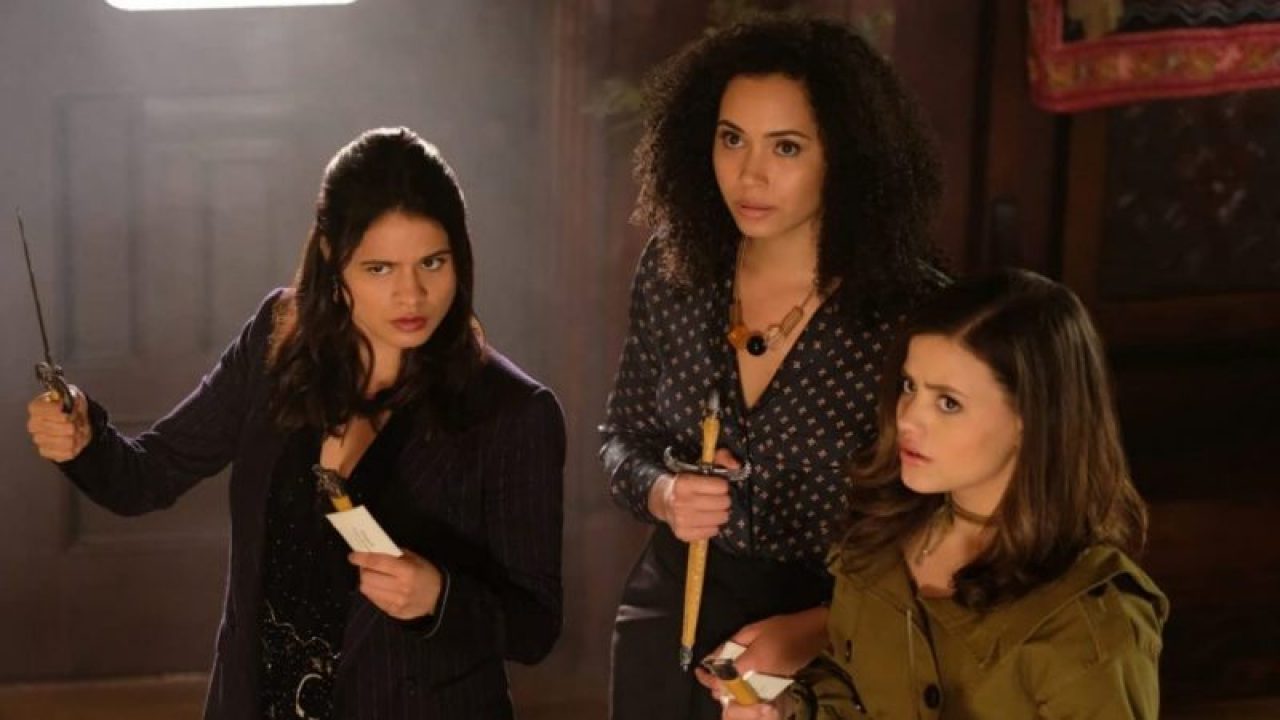 Created by Constance M. Burge, Jessica O'Toole, and Amy Rardin, 'Charmed' is a reboot of the original fantasy drama series that aired from 1998-2006. Despite being a reboot, it doesn't include the same actors or the storyline. Starring Melonie Diaz, Sarah Jeffery, and Madeleine Mantock, this reboot follows the story of three sisters who find out they are witches after their mother's death. Just like 'Witches of East End', the witches in this story need to live a regular modern-day life and hide the secrets about their identity. They also find out much later in life that they're witches and need to find a way to fight evil forces and take responsibility for their actions.
6. Mayfair Witches (2023-)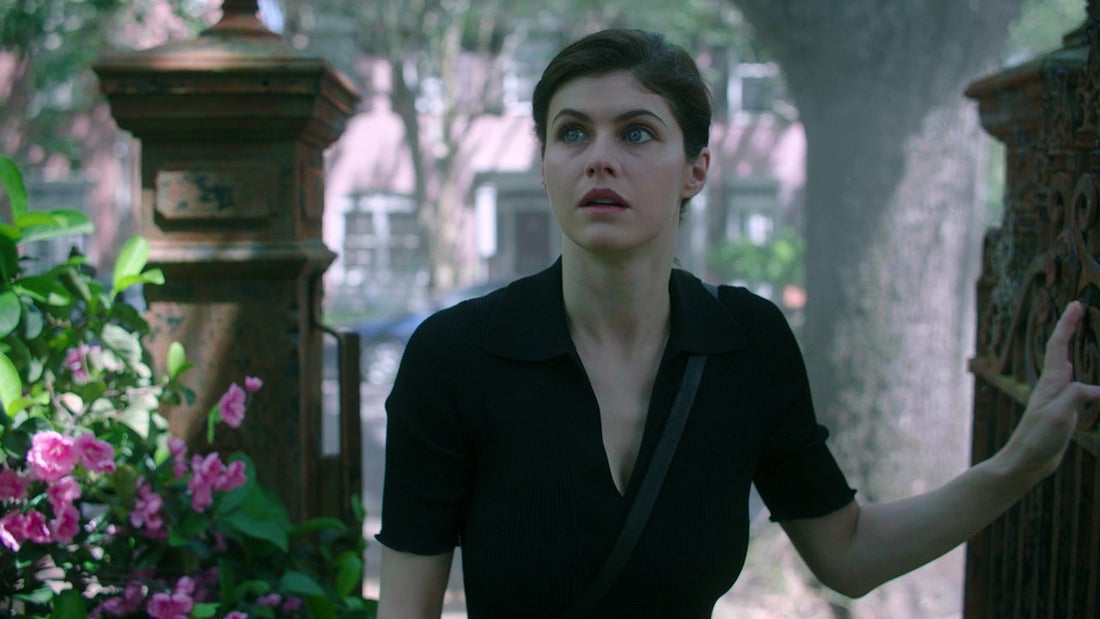 Also known as 'Anne Rice's Mayfair Witches,' this is a fantasy horror-drama TV series based on Rice's bestselling novel trilogy called 'Lives of the Mayfair Witches.' Creators Esta Spalding and Michelle Ashford take Rice's vision forward in this AMC Networks series by focusing on the complicated life of the protagonist, a neurosurgeon named Rowan Fielding. Featuring Alexandra Daddario in the lead, it revolves around a young neurosurgeon who notices strange things happening to her.
Turns out, Rowan is a descendant of a line of powerful witches haunted by an evil presence and must embrace her legacy and her true identity to overcome the challenges women in her family face. It follows a powerful family of witches, similar to 'Witches of East End,' and a female in a lead role who learns about her identity after facing challenges that can only be explained by taking the supernatural into consideration.
5. Once Upon a Time (2011-2018)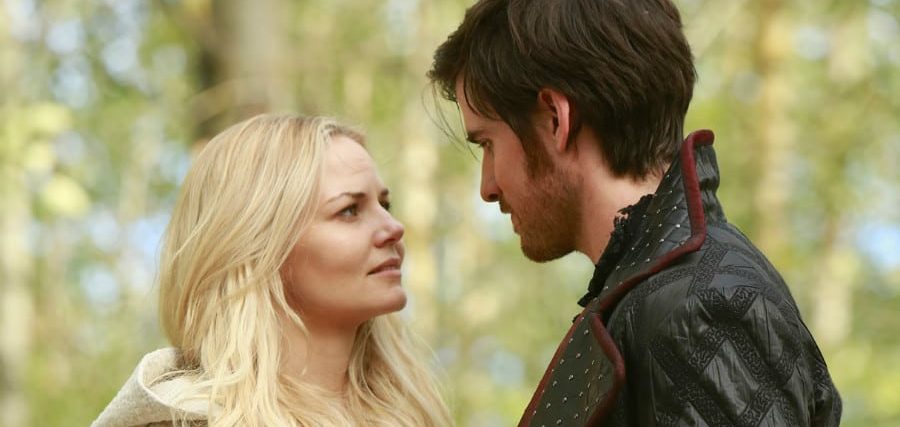 ABC's 'Once Upon a Time' is a fantasy series created by Adam Horowitz and Edward Kitsis, which provides an interesting take on the supernatural for adults who grew up reading fairy tales. It stars Jennifer Morrison, Ginnifer Goodwin, Lana Parrilla, and many more as crucial characters right out of known fairytales like 'Snow White' and 'Cinderella.' It's set in the fictional town of Storybrooke, where real storybook characters are living modern-day lives, oblivious to the fact that they have been cursed by an evil queen in her quest for vengeance.
Despite a digression from the traditional understanding of witches, this series is still similar to 'Witches of East End' in how it portrays strong female lead characters, a lot of whom are good or bad witches, and must face obstacles and deal with magic and its consequences to overcome their latest challenge.
4. Fate: The Winx Saga (2021-2022)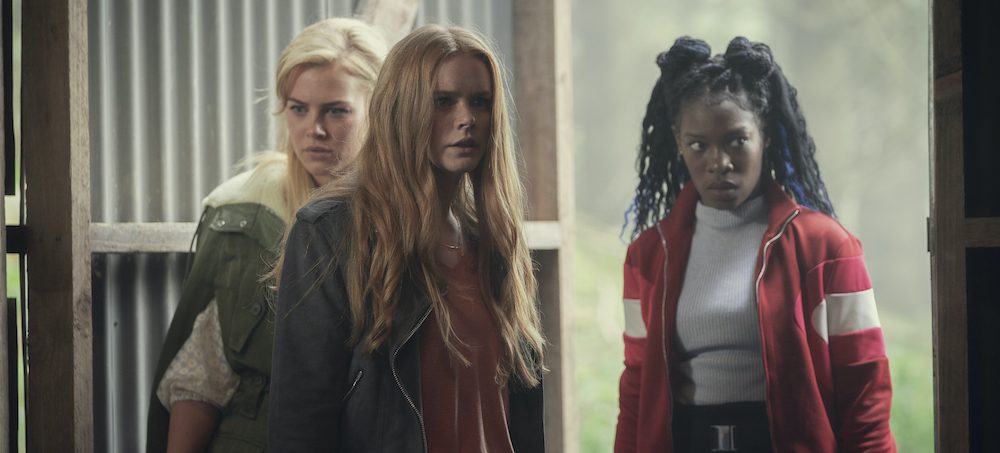 An adaptation of Nickelodeon's animated series 'Winx Club (2004-2023)', 'Fate: The Winx Saga' is a teen fantasy drama series with similar plots and characters. Creator Brian Young focuses on the story of the lead character Bloom, played by Abigail Cowen, who is thrown into a world of different fairies whose magic is influenced by all elements. Coming from her regular life on Earth, Bloom has to adjust to Otherworld, with plenty of friends and foes, which is the only way she can learn to control her magical powers and do some good. Similar to 'Witches of East End', this series also explores magic, although through fairies, and follows the journey of a female lead who discovers a dark secret about herself and also gets a chance at romance with someone similar to her.
3. The Secret Circle (2011-2012)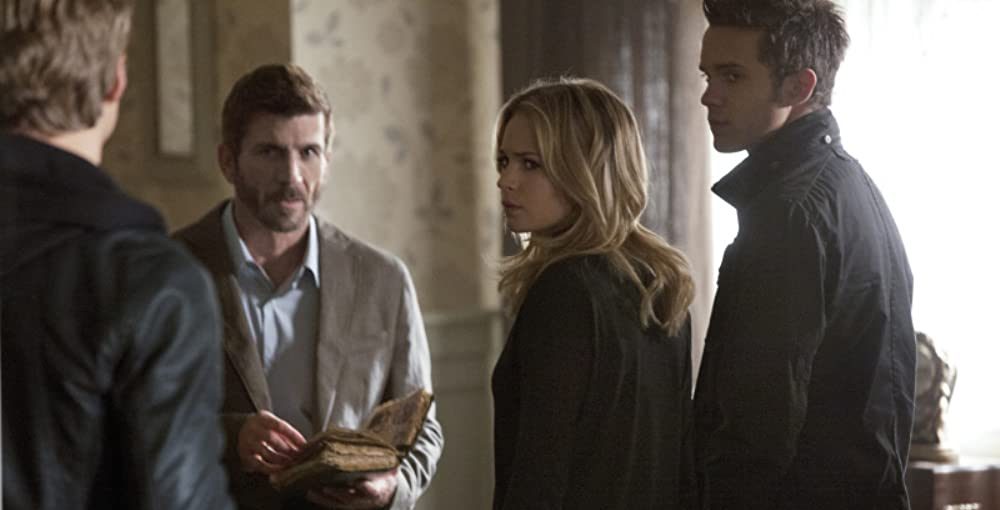 With Andrew Miller at the helm, 'The Secret Circle' is another adaptation of a fantasy drama series based on a book by the same name, written by Lisa Jane Smith. This adaptation follows Cassie Blake, who moves in with her grandmother to a fictional town in Washington after her mother dies. Nothing makes sense for Cassie as she's forced to accept that she's the sixth witch who completes the full circle of a coven of fellow high schoolers.
Starring Britt Robertson, Thomas Dekker, and Phoebe Tonkin, it reminds one of 'Witches of East End' with slightly younger protagonists who find love amid confusion regarding their secret identity as witches. Both series also explore what happens to the lead after this discovery, where they're forced to accept their true powers while dealing with multiple threats.
2. The Magicians (2015-2020)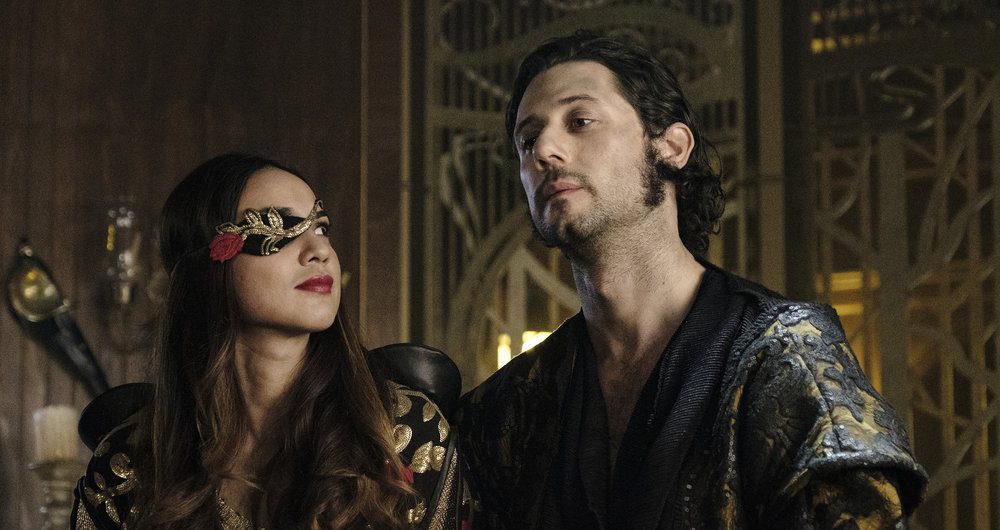 In a world based on Lev Grossman's fantasy novels by the same name, magic comes at a cost, and all actions have consequences. Created by Sera Gamble and John McNamara, 'The Magicians' is a quirky series in a modern-day setting that follows a group of students who get magic back but have to understand the responsibility that comes with it and explore how best they can use it to meet their needs.
The fantasy drama series is driven by the compelling performances of Stella Maeve, Hale Appleman, and Arjun Gupta. Similar to 'Witches of East End', this series deals with a group of people who can explore the world of magic but need to be cautious about its use. Both movies also focus on romantic relationships and unnamed challenges that people in the magical world need to face.
1. A Discovery of Witches (2018-2022)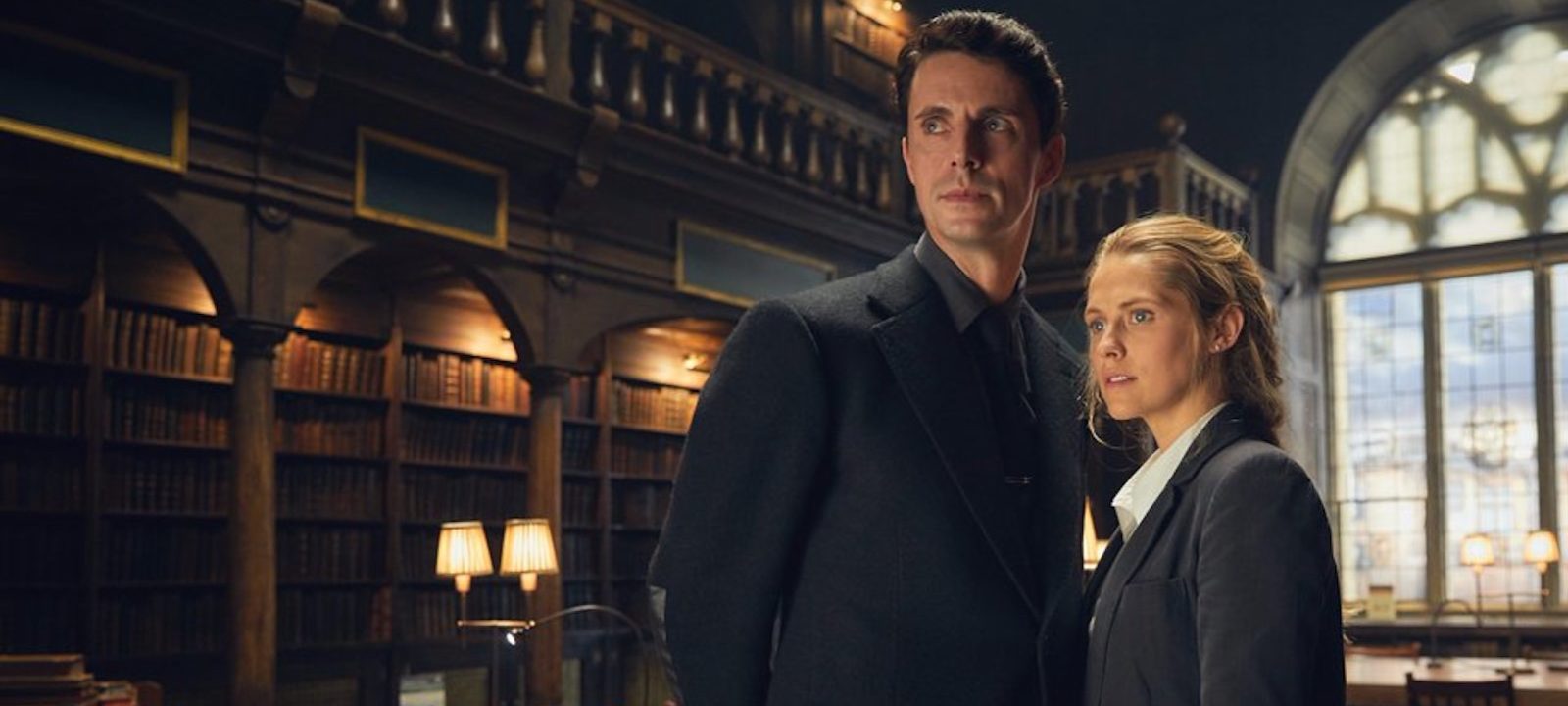 Based on 'All Souls' trilogy by Deborah Harkness, 'A Discovery of Witches' introduces witches, vampires, and daemons, who live in a regular world that doesn't know they exist. Produced by Bad Wolf and Sky Studios, this fantasy romance series stars Matthew Goode and Teresa Palmer. Orphaned at a young age, Diana struggles to accept that she's the child of two very powerful witches and can summon a historical manuscript like no other, which attracts the interest of many creatures, including the powerful vampire Matthew.
Both 'A Discovery of Witches' and 'Witches of East End' explore the unknown power of witches and the theme of forbidden love. They also share a similar setting involving witches who walk among regular humans but are unable to reveal their truth to everyone around.
Read More: Best Supernatural Shows on Netflix