Created by Michelle Ashford and Esta Spalding, AMC's 'Mayfair Witches' is a supernatural drama series that centers on Dr. Rowan Fielding, a talented neurosurgeon who lives a simple and peaceful life. However, the young woman discovers she's a descendant of a witch family and their rightful heir. Now, she must battle against the evil forces to undo the generational curses with her novel powers and witchcraft. The show is based on Anne Rice's 'Lives of the Mayfair Witches' novel trilogy. If you were bewitched by the fantasy world and wish to experience something equally enthralling, here's a list of recommendations to re-create the same energy. You can watch most of these shows, like 'Mayfair Witches' on Netflix, Amazon Prime, and Hulu!
10. Eastwick (2009–2010)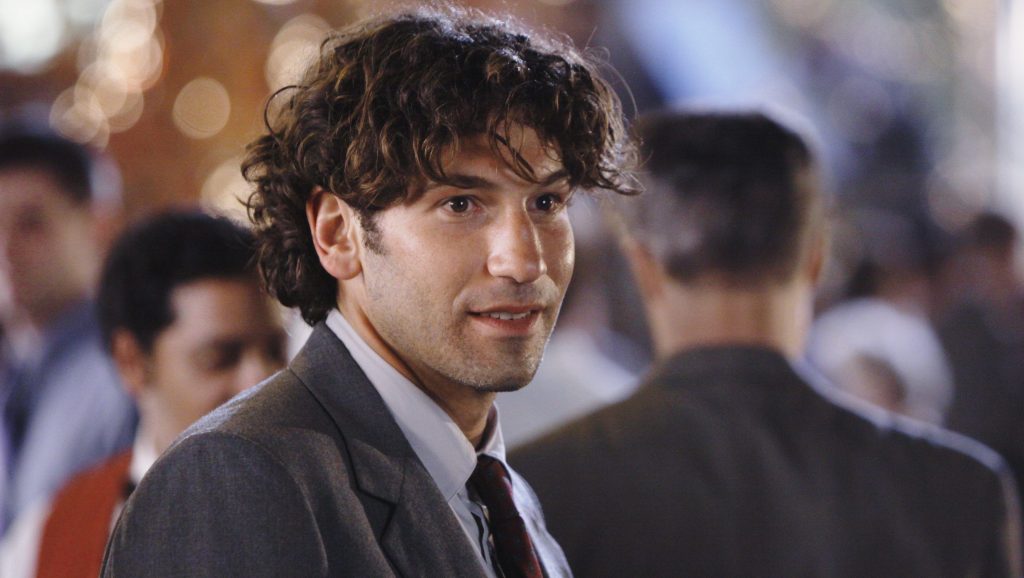 After an eerie park encounter and a few martinis, Roxie, Kat, and Johanna are brought together. Then the alluring Darryl Van Horne arrives with wealth, mystery, and charm. He tempts the trio by unlocking unique powers in each of them. As the women harness their newfound talents, other townsfolk are also impacted, with some experiencing negative consequences. 'Eastwick' is a fantasy comedy series created by Maggie Friedman. It is based on the novel ' The Witches of Eastwick' by John Updike and is an excellent addition to the watchlist of those who need some lightheartedness and old-school humor in 'Mayfair Witches.'
9. Motherland: Fort Salem (2020–2022)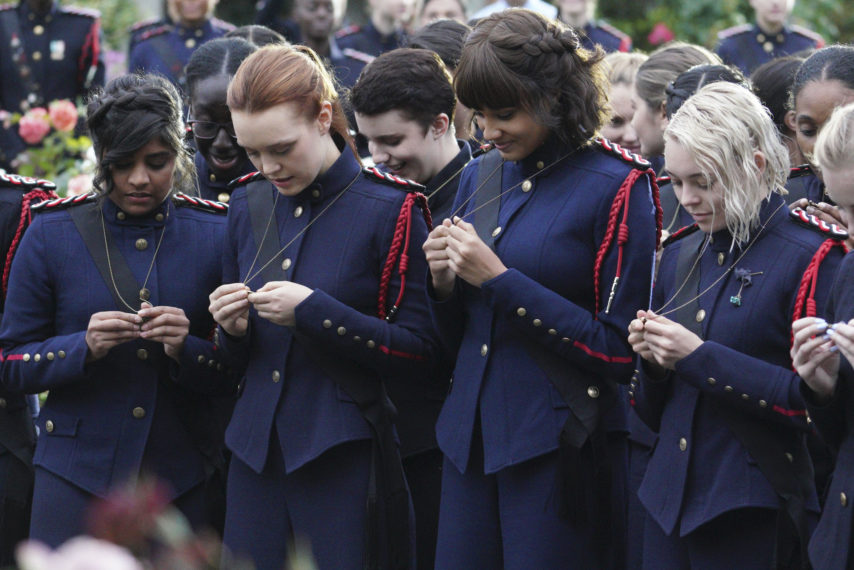 Tally Craven, Raelle Collar, and Abigail Bellweather are three witches, and the U.S. army entrusts them with the mission of using their vocal cords to spellbound the enemies. The trio lives in a matriarchal world and goes against Spree, a witch resistance group. 'Motherland: Fort Salem' is a supernatural drama show set in a fictional world 300 years after the Salem witch trials. The series is created by Eliot Laurence and corresponds to 'Mayfair Witches' because the portrayal of women in the series is just as remarkable.
8. Interview With The Vampire (2022- )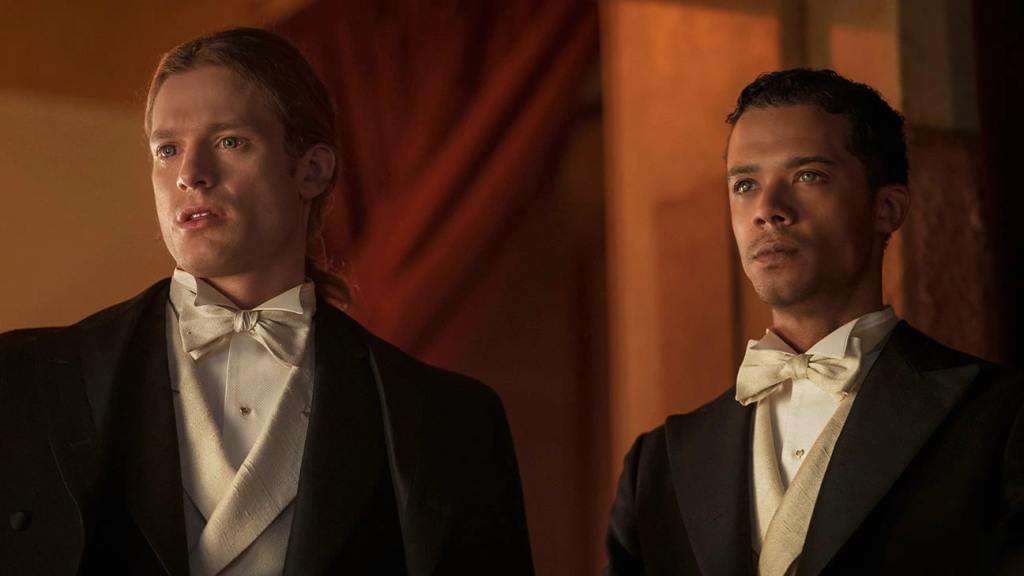 In 2022, Louis de Pointe du Lac, a vampire, resides in Dubai, yearning to recount his immortal existence to an esteemed journalist, Daniel Molloy. His tale commences in early 1900s New Orleans and unveils his bond with a fellow vampire, Lestat du Lioncourt, and their coven, featuring fledgling Claudia. As Molloy probes deeper into the narrative, revelations about Louis' past come to light. 'Interview With The Vampire' is a fantasy drama show created by Rolin Jones. The series is also based on 'The Vampire Chronicles' by Anne Rice, the same author whose work inspired 'Mayfair Witches.' So, viewers keen to traverse more of Anne's work and universe should undoubtedly watch this show.
7. Salem (2014–2017)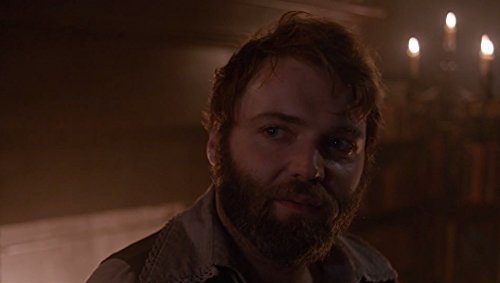 'Salem' is a supernatural drama show loosely based on the actual events of the 17th-century Salem witch trial. In Salem, Mary Sibley, a formidable witch, orchestrates the witch trials by fueling the Puritans' paranoia and striving to summon the Devil. However, when her former love, John Alden, resurfaces, her machinations become complicated. The couple's romantic past collides with Mary's wicked agenda, sparking unforeseeable consequences. The show is created by Brannon Braga and Adam Simon and is a perfect option for audiences who want a touch of realism in shows like 'Mayfair Witches.'
6. Charmed (1998–2006)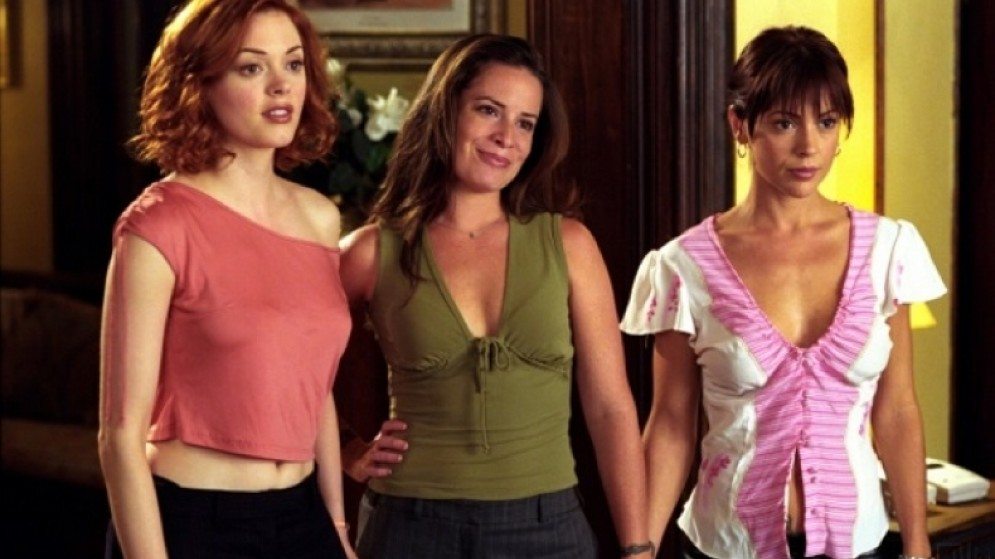 Pheobe, Piper, and Prue are the three Halliwell sisters who are the direct descendants of a female witch lineage. Soon, each of them discovers their unique hidden abilities, like seeing the future, telekinesis, and stopping time. Together they can merge their power into a greater one, i.e., the "power of three." They are the "charmed ones," and their destiny is to fight ghouls, demons, warlocks, and other supernatural forces. 'Charmed' is a fantasy drama series created by Constance M. Burge and akin to 'Mayfair Witches,' it revolves around witches, their families, undiscovered powers, and a looming threat.
5. The Secret Circle (2011–2012)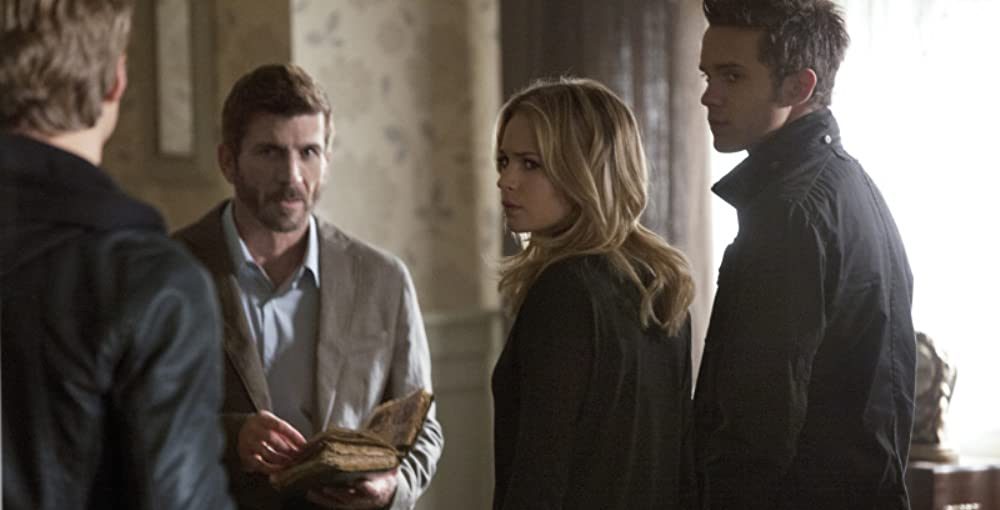 'The Secret Circle' is a fantasy drama show created by Andrew Miller, and parallel to 'Mayfair Witches,' the protagonist in this series is also oblivious of her witch ancestry. Still, she must put them to use and put an end to those who conspire against her. Cassie Blake is a teenager who moves in with her grandmother after her mother's death. At her new high school, she falls for Adam, a mysterious boy who keeps to himself. In a turn of shocking events, Cassie discovers she is a witch, like the other elite students on the premise. A girl named Diana is their leader who sparks a good friendship with her, but she is dating Adam, further complicating things.
4. Witches of East End (2013–2014)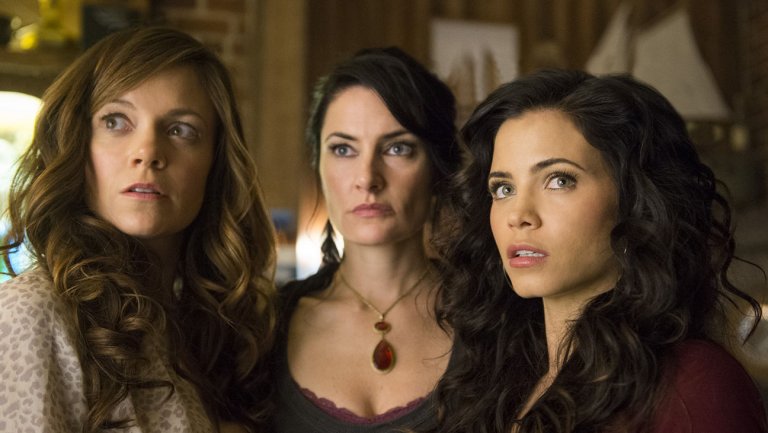 A mother and two daughters continue living mundane lives in a secluded town. Unbeknownst to them, the bartender and librarian sisters have no idea about their witchcraft abilities and that they belong to the family of immortal witches. However, after one of them engages with a wealthy man, untimely circumstances force their mother to unveil the reality. Before they can soak in the truth, the girls are already pitted against a vicious enemy. 'Witches of East End' is a fantasy drama show created by Maggie Friedman. Much like 'Mayfair Witches,' it features familial bonds and encapsulates the strange experience of belonging to a lineage of witches.
3. The Magicians (2015–2020)
'The Magicians' is a fantasy series created by Sera Gamble and John McNamara, based on Lev Grossman's eponymous novel. Quentin Coldwater, a Brakebills College for Magical Pedagogy graduate student, has been enchanted by the magical realm since childhood. But as he and his friends mature, they learn that the fantasy world from their books is a reality that threatens humanity. Amidst studying at the clandestine upstate New York academy, the group grapples with the fallout of a catastrophic incident that befalls the institution. Congruent to 'Mayfair Witches,' the show features plot junctures of uncovering the bitter truth and uniting to save the world.
2. A Discovery of Witches (2018–2022)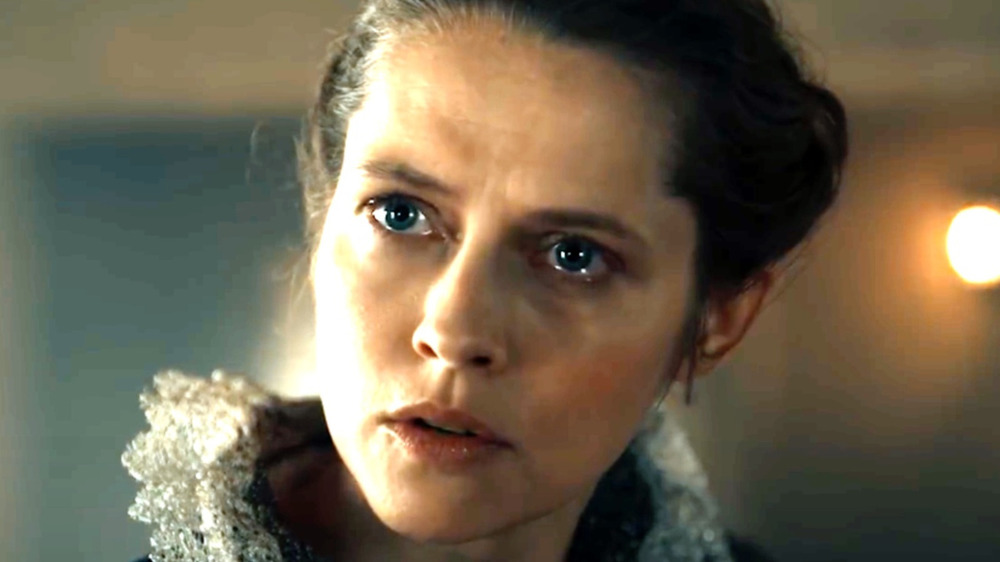 'A Discovery of Witches' is a British fantasy drama show based on Deborah Harkness' 'All Souls Trilogy.' Diana Bishop lives in a world where supernatural creatures coexist discreetly among humans. She's a historian, uninterested in her prestigious witch heritage. Although, when she researches alchemy papers in Oxford, she receives a mysterious book, Ashmole 782, craved by all creatures. Diana is besieged by threats and encounters an enigmatic vampire, Matthew Clairmont, who offers to help. Soon, their inexplicable attraction triggers conflict with the creature's world. Just like 'Mayfair Witches,' the series has a vast world of supernatural creatures, each more mortifying and powerful than the other.
1. Chilling Adventures of Sabrina (2018–2020)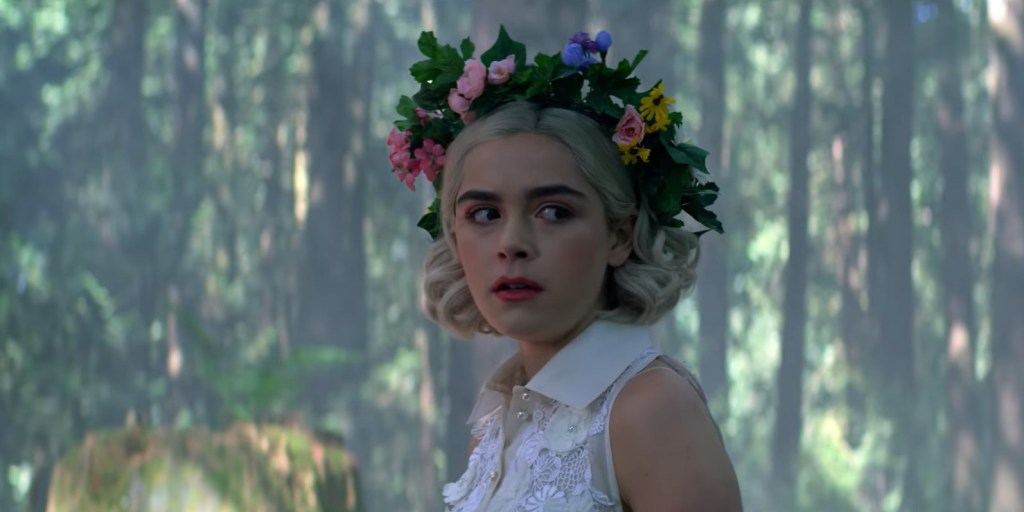 Sabrina Spellman lives the dual life of a half-witch and half-mortal. However, she is torn between the two and struggles to adapt to her truth. With evil forces lurking in the dark, she must answer her true calling, protect her loved ones, and save humanity. 'Chilling Adventures of Sabrina' is a coming-of-age story; the supernatural drama show is created by Roberto Aguirre-Sacasa and based on the eponymous 'Archie' comic book series. Rowan and Sabrina's hardships and consequences resemble each other, as both are witches, adjusting to their newfound powers and battling against the dark side.
Read More: Is Mayfair Witches Based on a True Story or a Book?