Apple TV+'s 'Truth Be Told' is a crime drama series that follows Poppy Scoville (Octavia Spencer), a true crime podcaster who solves several criminal cases in her town. The third season deals with Poppy slowly peeling the cover on a sex trafficking ring operating in Oakland, California. As Poppy and her allies investigate the matter learn of the tech company, Questeur's shocking involvement in the heinous crime. In the season finale, Poppy tries to catch the mastermind behind the trafficking ring. If you are wondering whether Poppy succeeds in her quest and obtains justice for Trini and others, here is everything you need to know about the ending of 'Truth Be Told' season 3 episode 10! SPOILERS AHEAD!
Truth Be Told Season 3 Finale Recap
The season 3 finale, titled 'A Kiss Not Mine Alone,' opens after the attack on Trini's life to stop her from testifying against Bill Ochoa. Poppy and her friends wait outside the operation as Eva fights for her life after saving Trini and getting shot in the process. However, the doctors cannot save Eva, and she succumbs to the bullet wound. Markus suspects Ochoa of being the shooter. While Aames does not rule out the possibility, they need stronger evidence. Poppy and Aames deduce that the attack was intended to take out Trini. As a result, Poppy feels responsible for encouraging Trini to testify against Ochoa.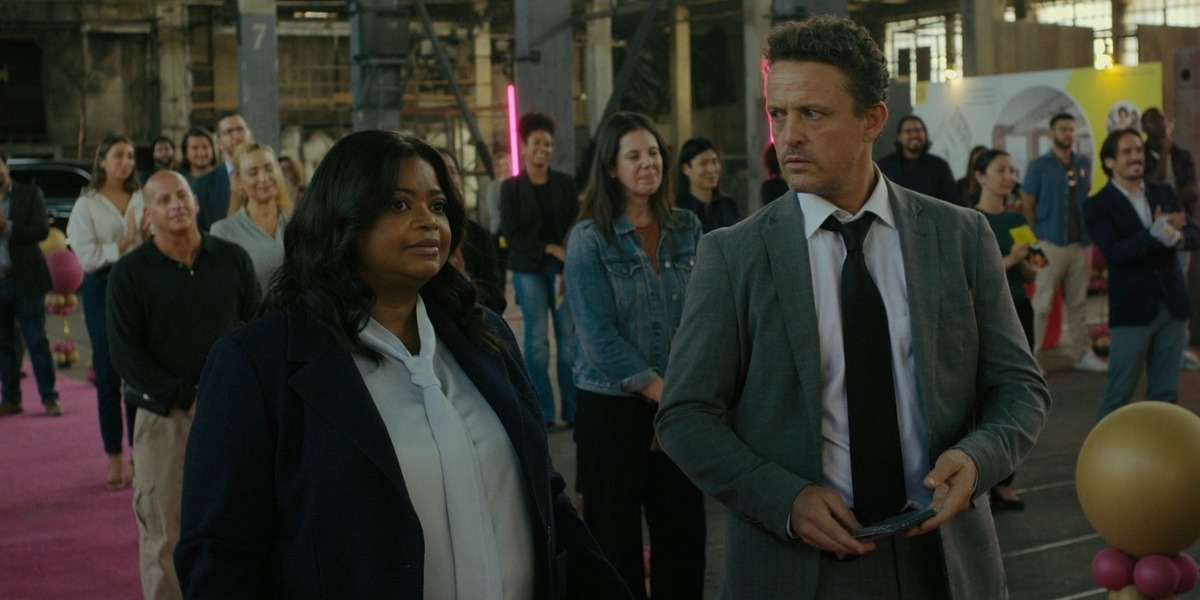 Poppy and Aames dedicate their efforts to finding Rochelle. Since Rochelle is believed to be Andrew Finney's killer, the duo wants to use her to get to her boss. As a result, Poppy takes Devon's help in finding Rochelle but to no avail. Devon tells Poppy about Rochelle's influence on the girls and her desire to take their business to the "next" level. Meanwhile, Markus refrains from drinking and wants to tell Zarina bout his kiss with Poppy. Aames expresses the possibility that Rochelle might be the shooter. As a result, Poppy refocuses the group's attention on finding evidence against Lee Hackman.
Poppy devises the working theory that Lee Hackman ran the sex trafficking ring to get favors from the rich and influential folks in Oakland, California. The list of suspects connected to the sex trafficking ring supports the theory. However, Poppy cannot deduce why Hackman blackmailed Finney after working together for several years. Therefore, she speaks with Hackman's wife, Sybil, and collects information about Finney's relationship with Hackman. Poppy expresses her suspicions that Hackman is heading the sex trafficking ring. However, Sybil dismisses the idea and refuses to hand over Questeur's accounting files so that Poppy can use them against Hackman.
At the Killebrew house, Trini experiences further trauma from the shooting incident and no longer wants to testify against Bill Ochoa. As a result, their case against Ochoa becomes weak, and he will no longer face any consequences. Meanwhile, Poppy receives a call from Ezra, her podcast producer, and reveals Eva revealed the truth about Poppy receding an episode with her interview. Ezra encourages Poppy to continue the mission, and she remembers Eva's final moments before she passed away. Elsewhere, Aames reveals there is no evidence to suggest Ochoa was the shooter.
Poppy, Aames, and Markus go through Questeur's financial statements. However, they are interrupted when Devon gives Poppy a location to find Rochelle. Devon keeps Rochelle busy until Aames and Markus arrive on the scene. However, Rochelle tries to escape leading to a lengthy chase. Eventually, Markus and Aames arrest Rochelle and bring her in for questioning. Initially, Rochelle refuses to talk, but when the Police Captain reveals Finney identified her as the driver before his death, she spills the beans.
Rochelle reveals that she tries to get into Finney's good books after Trey's death, only to learn someone else was calling the shots. While Rochelle has not seen the mastermind behind the sex trafficking ring, they contacted her using the disappearing messages feature on the Q-app. She reveals that she was instructed to kill Finney and is due for an appointment with the person sending the messages. As a result, Poppy, Aames, and Markus decide to use Rochelle's Questeur account to track down the sex trafficking ring's mastermind.
Truth Be Told Season 3 Finale Ending: Does Poppy Catch the Mastermind?
Poppy, Aames, and Markus follow the leads from Rochelle's Questeur account, which eventually leads them to an event held by Lee Hackman. However, since Lee was giving a speech at the event, he could not have been texting them. After further investigation, Poppy figures out that Lee's wife, Sybil Hackman is the one running the mysterious "unknown" user account that was giving instructions to Rochelle. Poppy uses the account to lure Sybil away from the crowd and confronts her. Lee soon joins the women, and Sybil confesses to running the sex trafficking ring.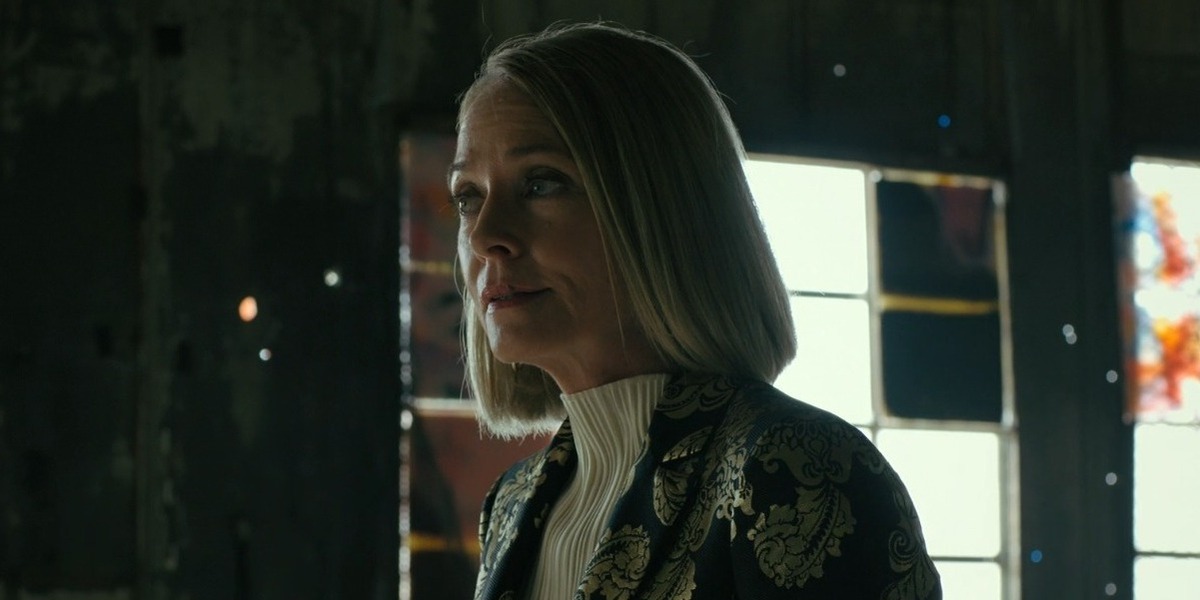 As Lee and Sybil argue, the latter reveals they built the company together, only for Lee to relegate her to a philanthropic role. Moreover, Lee failed to secure funds as their startup was losing money and nearing bankruptcy. As a result, she set up a trafficking operation based on blackmail, making Finney her first pawn in a larger scheme. Sybil also coded the secret disappearing messages feature to run her operation smoothly. Sybil used the money and favors earned from the illegal business to fund Questeur without Lee's knowledge. Poppy records Sybil's conversation, which is enough to put the latter behind bars.
Do Eva and Trini Get Justice? Does Poppy Meet Her Birth Father?
A memorial service is held for Eva in the aftermath of Sybil's arrest. Meanwhile, Zarina delivers her baby, and Trini decides to attend the recovery program in Wyoming. Poppy records an episode of her podcast detailing Sybil Hackman's crimes and pledges to fight for completely eradicating sex trafficking from her city. However, Bill Ochoa escapes the grasp of the law, despite the confirmation from Trini that he was the shooter. As a result, Trini and Eva do not get justice for the tribulations they experienced.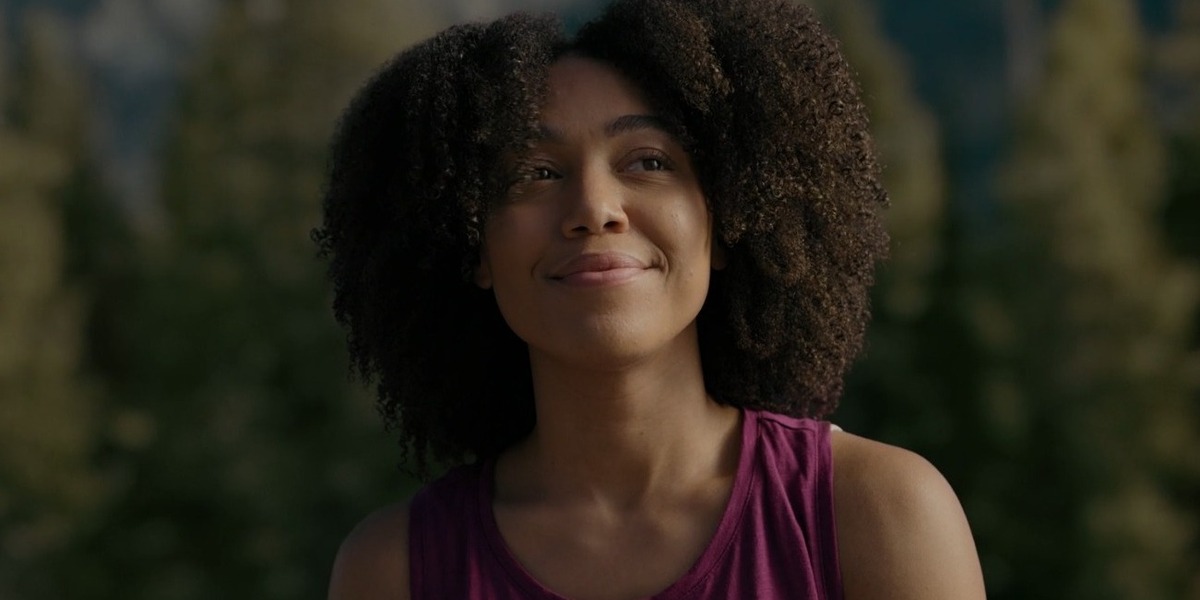 In the episode's final moments, Shrve confronts Ochoa outside his house. While Shreve threatens Ochoa to leave the town, the two men find themselves in a fistfight. However, Lily shows up and shoots Ochoa. Thus, justice is delivered for Eva and Trini, albeit by Shreve taking the law into his own hand. While Sherve will likely face the consequences for his actions in the future, Poppy ends her podcast and encourages her viewers to reconsider one more time. In the final scene, Poppy receives a text message from Markus that reveals Alexander Troy's location. Thus, the season ends with the potential for Poppy to meet her birth father in future episodes.
Read More: Truth Be Told Season 3 Episode 9 Recap and Ending, Explained