One of the best things about watching a film is that you get to know the end. You watch the characters from the beginning, you see them evolve or devolve (depending on what kind of film it is), and then you are made privy to how their story ends. But, sometimes, we get too attached to some characters. Sometimes, we are not ready to let go of them. Sometimes, the stories don't end where we leave them. And it is these times that call for sequels. Good thing that the world that we live in is the world of sequels! From superhero movies to comedies, from romance to drama, every story has the possibility of having a continuation. Lovable characters and loose ends are the perfect combo pack for creating a follow-up tale.
14. Glass (January 18, 2019)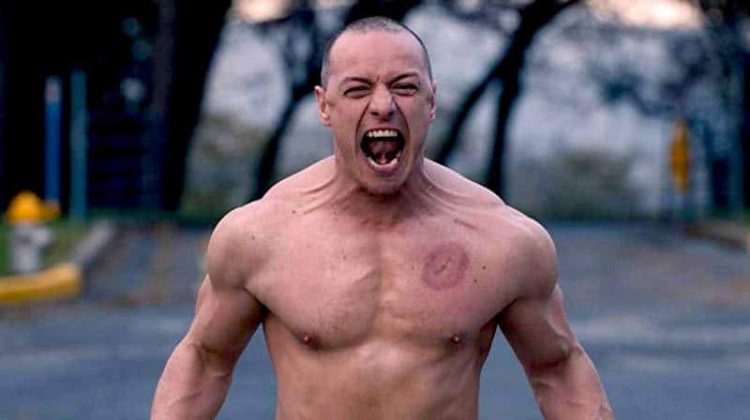 M. Night Shyamalan is one of the most skilled storytellers of this time. He has a way of telling the most extraordinary stories in the subtlest of manners and bringing an unimaginable twist at the end of his films. Almost twenty years ago, he made a superhero movie which was unlike any other movie of the genre. After that, almost all of his films failed to live up to his reputation. But then, he came back with a bang in 'Split'. Starring James McAvoy, it told the story of a man with 24 personalities. At first, it seemed like just another standalone film. But, in the twist ending it was revealed that it was in the same universe as 'Unbreakable'. With this revelation, the rumours of a sequel were consolidated and now we are almost there. Bruce Willis' David Dunn, McAvoy's Kevin Wendell Crumb (and party!), and Samuel L. Jackson's Mr Glass will come together in this film, and we can't keep a lid on our excitement anymore!
Read More: Upcoming Thriller Movies
13. The Lego Movie 2: The Second Part (February 8, 2019)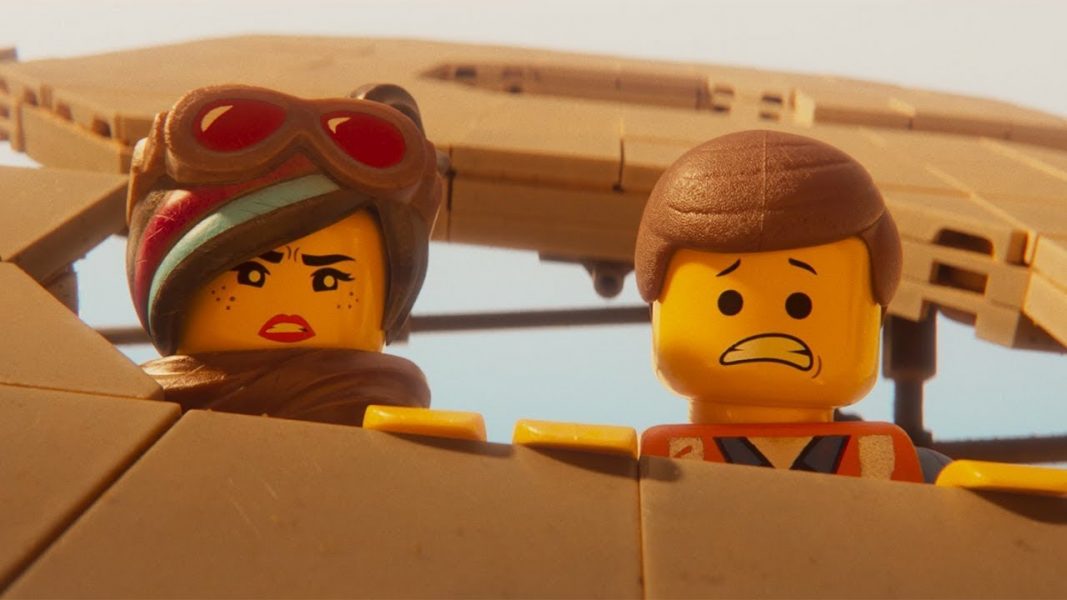 Every kid wants to play with Lego toys and build their world, concoct their own story. Keeping in mind the popularity of these toys, a film was made which featured the Lego world. 'The Lego Movie' told the story of Emmett, an everyday worker who was adept at following the rules but was unaware of his own potential. Along with him, there were other master builders who came from all walks of life. The world of Lego was further widened with movies like 'The Lego Batman Movie' and 'The Lego Ninjago Movie'. This sequel to the first film will pick up the stories of Emmett and Lucy, once again pitting them against an evil enemy who wants to destroy their world.
Read More: Upcoming Kids Movies
12. How to Train Your Dragon: The Hidden World (February 22, 2019)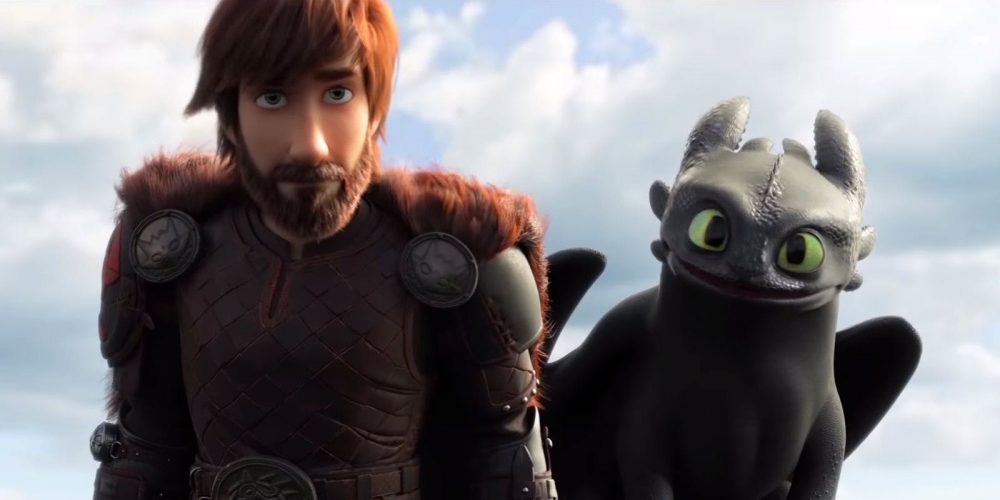 Based on the book series of the same name, 'How to Train Your Dragon' was always meant to be a trilogy. The story of Hiccup and Toothless reached a turning point in the second part when Hiccup discovered that his mother was alive, and much like him was a dragon lover. The death of his father resulted in him taking the responsibility as the leader of his clan, and all seemed well by the end. However, the danger hasn't completely subsided. 'The Hidden World' will pit the dragon and his rider against their worst enemy and introduce them to things they had only ever heard about in stories.
Read More: Upcoming Animated Movies
11. Avengers: Endgame (April 26, 2019)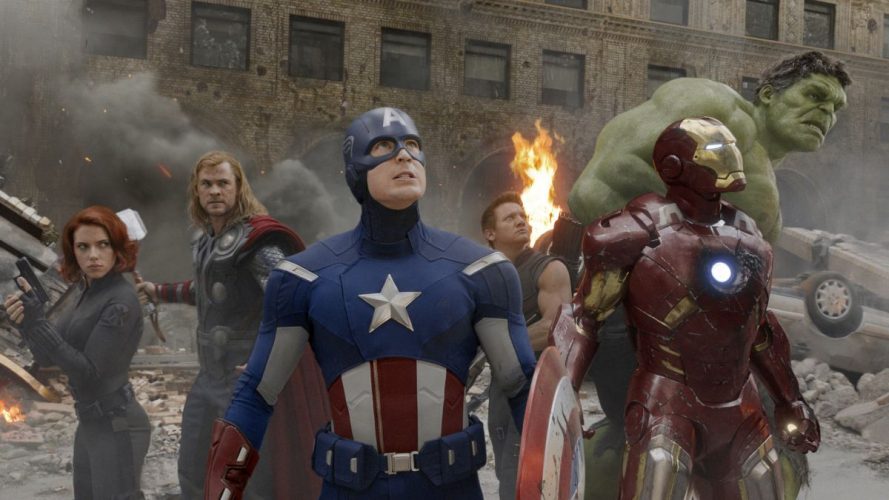 'Avengers: Infinity War' was the most anticipated event in the history of MCU. It finally brought all our favourite superheroes together and delivered the story that we had all been waiting for. But it was also the most devastating film in the whole ten years of Marvel. Most of our heroes turned to dust, while our beloved Loki got his neck broken, and everything that we had never expected happened in it. The year couldn't have passed by faster, because the moment the film was over, everyone wanted answers for what they just saw. Just a couple of months now, and we'll pick up where the story was left off. For sure, the ones that we lost in the last film will return, but as rumours have it, we are definitely going to lose some of the original Avengers. Get ready to have your hearts broken again!
Read More: Upcoming Zombie Movies
10. John Wick 3 (May 17, 2019)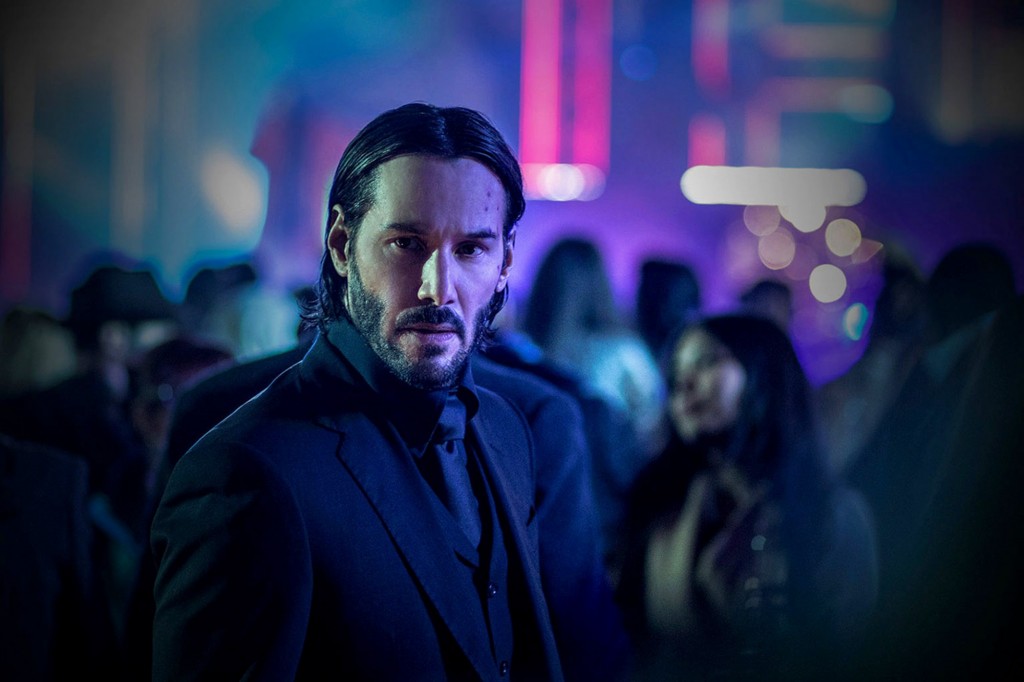 Keanu Reeves will be known for portraying some of the most iconic characters of this time. First, he played the role of Neo Anderson in 'The Matrix' series, but he didn't let go of his action hero persona. He returned as John Wick, a retired assassin who is forced to go back to his old life when someone kills his beloved dog, among other horrible things that are done to him. His love for his dog was one of the things that made him so popular with the audience. The success of the first film resulted in a sequel which has now amounted to a trilogy. However, this could be the last film in the series, so you probably shouldn't miss it.
Read More: Upcoming Horror Movies
9. The Secret Life of Pets 2 (June 7, 2019)
'The Secret Life of Pets 2' is an upcoming American 3D computer animated comedy film produced by Illumination Entertainment. It is directed by Chris Renaud and written by Brian Lynch, and a sequel to the 2016 film The Secret Life of Pets. Most of the cast members will reprise their roles except for Louis C.K., who will be replaced by Patton Oswalt. Additional cast members include Tiffany Haddish, Nick Kroll, Pete Holmes and Harrison Ford. 'The Secret Life of Pets 2' will follow the 2016's blockbuster about the lives our pets lead after we leave for work or school each day. The first 'Secret Life of Pets', released in 2016, went on to gross a massive $875 million at the worldwide box office. The movie followed a terrier named Max whose pampered life becomes disrupted when his owner brings home a stray Duke, a large mongrel from the pound, leaving Max jealous because of her divided focus on Duke. Harrison Ford has joined the movie for his first-ever role in an animated feature. Well into his seventies now, Ford shows no signs of slowing down as an actor.
Read More: Upcoming Superhero Movies
8. Men in Black: International (June 14, 2019)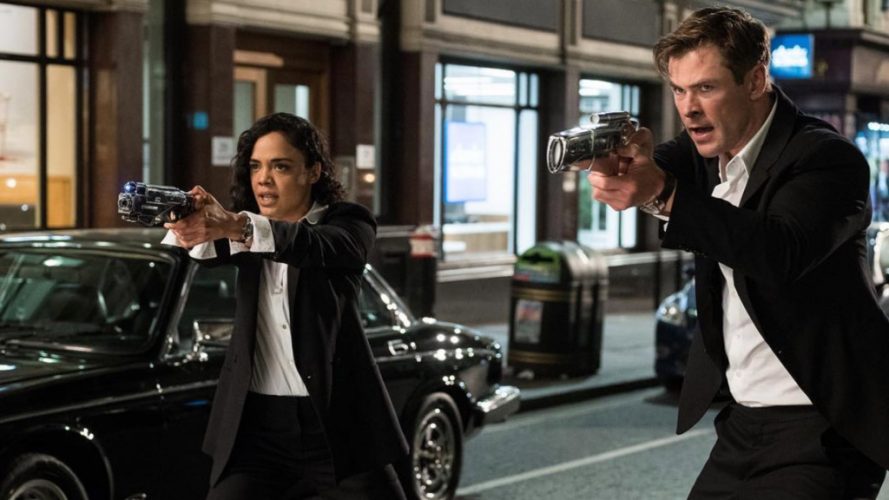 Will Smith's 'Men in Black' was a successful trilogy that didn't hesitate in mixing up the elements of supernatural and science-fiction, wrapping it up in comedy before presenting it to the audience. The last film came out seven years ago and a sequel was awaited since then. 'Men in Black: International' is not exactly a sequel, as it is a spin-off. Set in the same universe but in a different country, this film will feature the duo of Chris Hemsworth and Tessa Thompson, fighting off the alien threats to the world, working for the UK Branch. Liam Neeson will play the role of their boss while Emma Thompson will reprise her role from 'Men in Black 3'.
Read More: Upcoming Star Wars Movies
7. Toy Story 4 (June 21, 2019)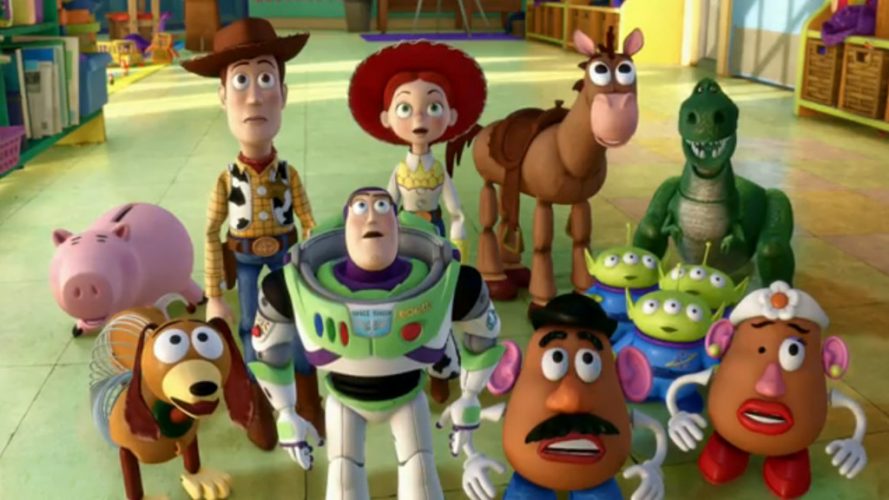 'Toy Story' is one of the most beloved animated films of all time. As children, we've all played with all sorts of toys, fabricated stories about them and imagined all kinds of things. We were all very attached to our toys, and 'Toy Story' showed how the toys were attached to us. And perhaps, this is why it touched our hearts so much. The last film came out almost ten years ago, and since then, the fans have been waiting and waiting for the sequel to happen. Now, it's finally here. Woody, Buzz, Ken, Dolly, all our favourites will be back, and there will be a new toy introduced to us.
Read More: Upcoming DC Animated Movies
6. Spider Man: Far From Home (July 5, 2019)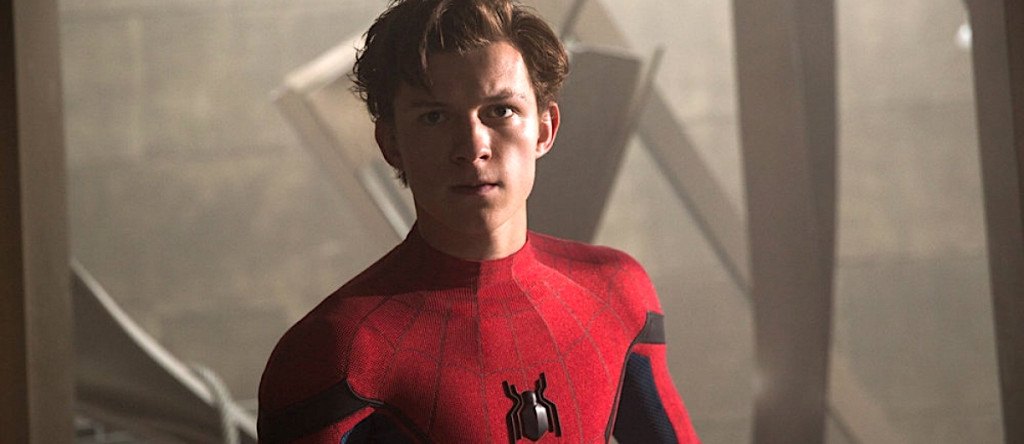 While Spidey's current turn in the MCU has yielded more than impressive results for Marvel Studios, I am still not completely sold on the route Marvel took to establish Spiderman's role in the MCU, which may just be perceived as a sidekick to Ironman, neither am I a fan of the way they ditched the traditional storyline, starting Spiderman out with a multimillion dollar suit. However, 'Homecoming' did massive business and a sequel was inevitable. 'Spiderman: Far From Home' will be the first film of Marvel's phase IV following the predicted cleanup in 'Endgame', and will see Peter Parker travelling to Europe on vacation, and teaming up with Mysterio to battle the elementals. While the elementals are a nice touch, I am still not sure of the relationship between Spidey and Mysterio, but I have high hopes from the character, solely for the reason that it is being played by Jake Gyllenhaal. Jon Watts returns to direct, and Michael Keaton, Zendaya, Jacob Batalon, Jon Favreau, Samuel Jackson, and Cobie Smulders reprise their roles from previous films. The film is scheduled to release on
Read More: Upcoming Comedy Movies
5. The Angry Birds Movie 2 (August 16, 2019)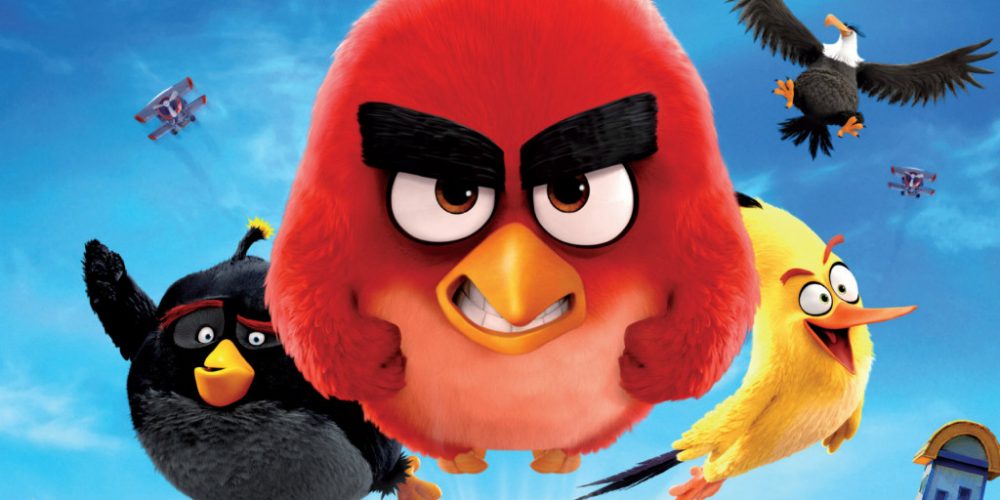 Video games have become an important source of the material for making films. The Angry Birds game was a huge success, owing to its comic character and bringing an addictive sense of sport into the players. It was this massive success that inspired the movie titled 'The Angry Birds Movie'. Just as the game, the film was a huge success, too. And this warranted for another film in the series. The sequel of the film is slated for release in the next year. It will bring back the central trio of Red, Chuck and Bomb, voiced by Jason Sudeikis, Josh Gad and Danny McBride. Bill Hader, Peter Dinklage, Leslie Jones and Nicki Minaj will voice the supporting characters.
Read More: Upcoming Disney Movies
4. It: Chapter Two (September 6, 2019)
Stephen King has written dozens of stories and many of them have been adapted on-screen. While people tend to forget the horror with the passing of time, it doesn't happen so with King's tales. His 'It' is an example of such a case. As if enough people weren't afraid of clowns, this story terrorised generations by coming up with a villain in the form of Pennywise. 'It' was remade in 2017 and turned out to be a huge success. Now, the story will pick up twenty-seven years after the events of the first film. The Losers have all grown-up now, but the face of their fear remains the same. James McAvoy, Jessica Chastain and Bill Hader have been cast in the roles of the grown-up kids, but Bill Skarsgard will reprise his role of Pennywise.
Read More: Upcoming Disney Movies
3. Zombieland Too (October 11, 2019)
'Zombieland' is one of the most beloved zombie movies of this time. The witty humour of the film became its trademark and it revitalized the genre, which has now become quite popular. After almost a decade, we will return to 'Zombieland' and pick up where we left off Columbus, Tallahassee, Wichita and Little Rock. All these actors have come a very long way from the time when they did the first film, so it'll be quite nostalgic to see them as these characters again. Whether Bill Murray will return as himself in the film is yet to be seen, but fingers crossed!
Read More: Upcoming Martial Arts Movies
2. Kingsman: The Great Game (November 8, 2019)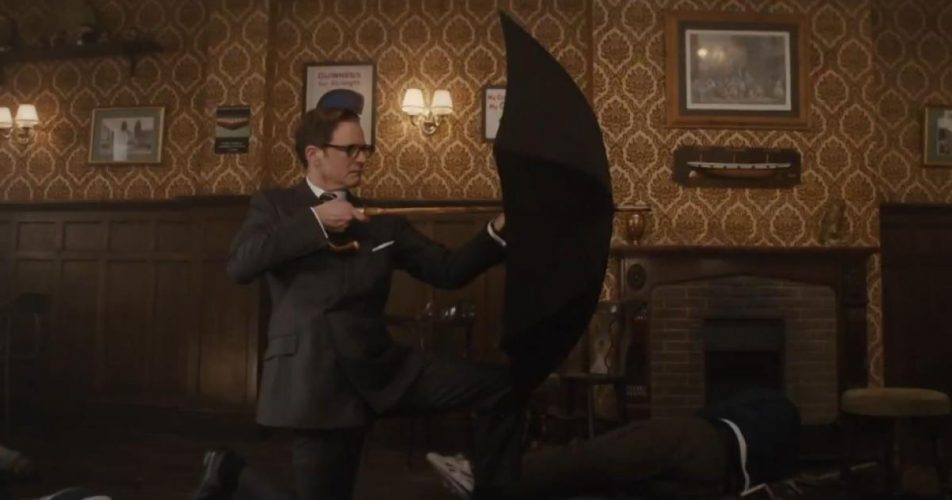 Every year we get at least one or, at times, more spy thrillers. 'Bond franchise' and 'Mission: Impossible' series deliver their fair share of films every couple of years, while other standalone films also appear. There is one thing common in these films. They are all action-packed, yet very serious and heavy in drama, with a little bit of humour, here and there. 'Kingsman' dares to be different from them. It has all the trademarks of a spy film, yet it manages to be quirkier, funnier and more stylish than all of them. The first two films introduced us to the British and the American branches of this spy service. The next film will be a prequel and will explore the roots of the tailors turned into secret agents.
1. Star Wars: Episode IX (December 20, 2019)
'Star Wars' is one of the biggest and most successful movie franchises of all time. And like any other universe, it has endless potential with hidden details, intricate plot points and strong supporting characters who prove worthy of their own standalone movies. But, like every good story, this too must come to an end. 'Star Wars: Episode IX' will be the conclusion of the current trilogy as well as conclude the storyline that started all these years ago. For the fans of the series, it is an event that just can't be missed.