'Virgin River,' Netflix's romance drama show about a small town in California, centers around Melinda "Mel" Monroe, a nurse practitioner from LA who arrives in town to leave her past behind. In the following months, Mel finds much more than she's been looking for in the quaint and idyllic community with its charming resident bar owner, Jack Sheridan. After a tumultuous but rewarding journey with Jack, Mel finds a second chance at love and family.
The fifth season focuses on Mel's ties to her family through her pregnancy storyline. Throughout the season, we learn about Mel's past hangups about her mother and how it has shaped her understanding of family. Since the topic plays such a significant role in her arc, viewers must be wondering if she makes any unexpected revelations about her father, who has remained unmentioned for most of the show. Let's find out! SPOILERS AHEAD!
What Does Mel Learn About Her Father?
Although Mel often talks about her mother throughout the show, especially during this season, we never really get to learn anything about her father. Mel lost her mother to cancer at a young age, and her death has continued to influence Mel well into her adulthood. In fact, one of the reasons Mel pursued a career in medicine is because of an interaction she had as a child with one of her mother's nurses.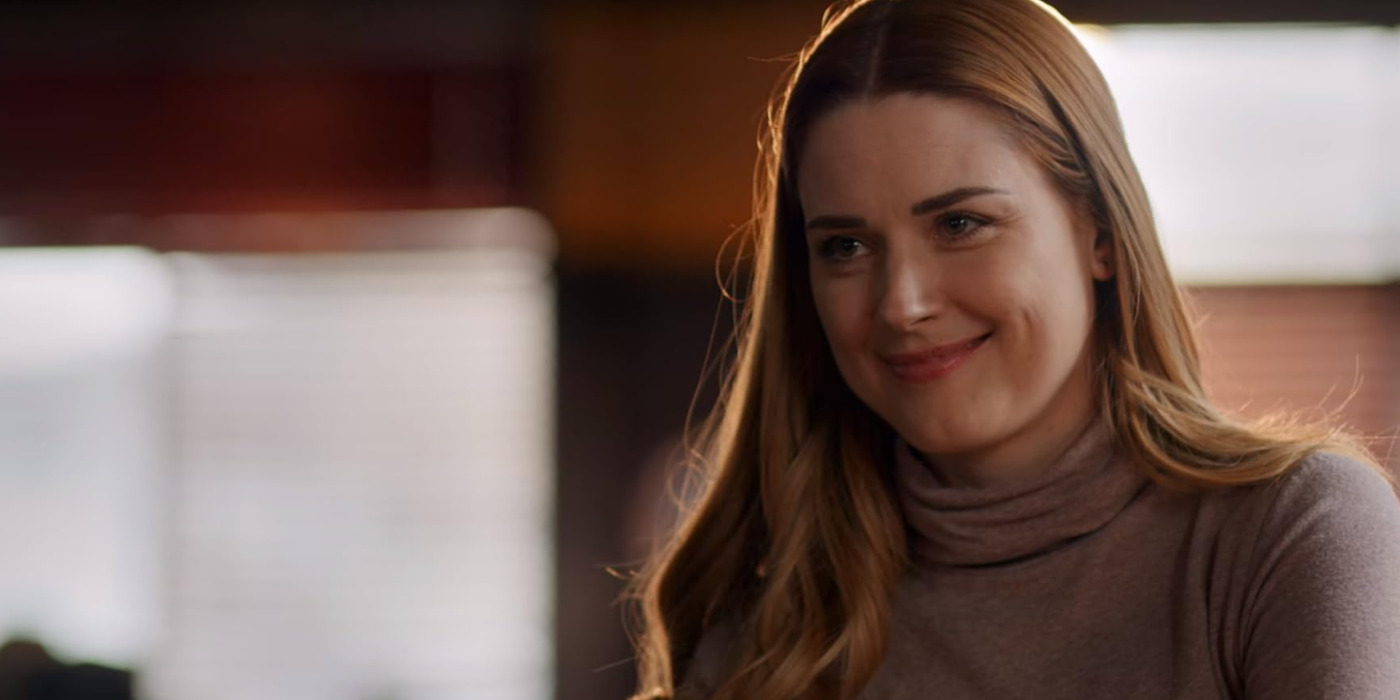 By helping other people and their families, Mel feels closer to her own mother. Likewise, the mother and daughter share a number of similarities, with their traumatic experiences around pregnancies as the most prominent one. Through some complications, Mel lost a sister, Chloe, after her mother faced some medical problems. Since Mel herself experiences fertility issues that have prevented her from having biological children time and time again, Mel feels like she understands her mother on a deeper level as an adult.
All of this is to say that unlike Mel's father, who barely ever gets a mention, Mel has a close relationship with her mother. However, near the end of season 5, a startling detail about her father comes out in the open. As Christmas nears during the holiday season, Mel's older sister and patent confidant, Joey, contacts her to share vital news.
While going through her family's old Christmas boxes, Joey uncovers a box of their mother's belongings among festive ornaments. Within the box, Joey finds a hefty stack of love letters addressed to their mother and written by someone from Virgin River. Thus, the letter suggests that Mel's father could have been a resident of Virgin River.
Although the father's identity is yet to be revealed, the plot twist presents wild implications for Mel in the seasons to come. Since we don't know Mel's father's identity yet, anyone around a certain age can be Mel's father if he still lives in the town. Vernon "Doc" Mullins, the local physician and Mel's boss/close friend, presents the most obvious candidate. Nonetheless, considering the narrative already pitched an unknown child/grandchild storyline for Doc with Denny, the theory seems unlikely to be true.
Regardless, this reveal puts Mel's accidental stumble into Virgin River under an entirely new lens. Mel came to the town after applying for a job opportunity in Doc's clinic, presented by the town mayor, Hope McCrea. Although Mel's initial incorporation into the close-knit community came with some challenges, she learned to become a part of the town and found her home within a few short months. As such, if Mel's father indeed hailed from this same small town, Mel's arrival here surely seems like a work of fate.
Mel's storyline will only benefit from this twist and give the narrative an opportunity to delve into her past even more. For now, the elusive mystery behind Mel's father and his identity remains, but the plot line promises an entertaining continuation with lots of family drama in store.
Read More: Virgin River Season 5: Do Mel And Jack Have a Baby?