The nineteen seasons of ABC's medical series 'Grey's Anatomy' are filled with incredible characters of supporting cast members. These characters make the storylines of the prominent ones engrossing, to say the least. Elizabeth Reaser's Rebecca Pope/Ava is one such character. Ava is a significant part of Alex Karev's storyline in the third and fourth seasons of the medical drama. Although she is brought to Seattle Grace Hospital as a patient, it doesn't take long for her to form a connection with Alex, which paves the way for an intricate relationship. If you are intrigued to know what really happens to Ava in the show, you are at the right place! SPOILERS AHEAD.
What Happened to Ava?
Alex meets Ava for the first time as a semi-conscious pregnant woman crushed under a cement pylon upon a ferry accident. After surgery, she wakes up without any memory of her life before the accident. Since her face gets disfigured due to the accident, Mark Sloan sets out to reconstruct the same as Alex helps her choose an appearance. Derek Shepherd then steps up to do a procedure to help her regain her memory. By the time Ava regains her memory, she has formed an attachment with Alex, to whom she reveals that her name is Rebecca Pope and she is in an unhappy marriage.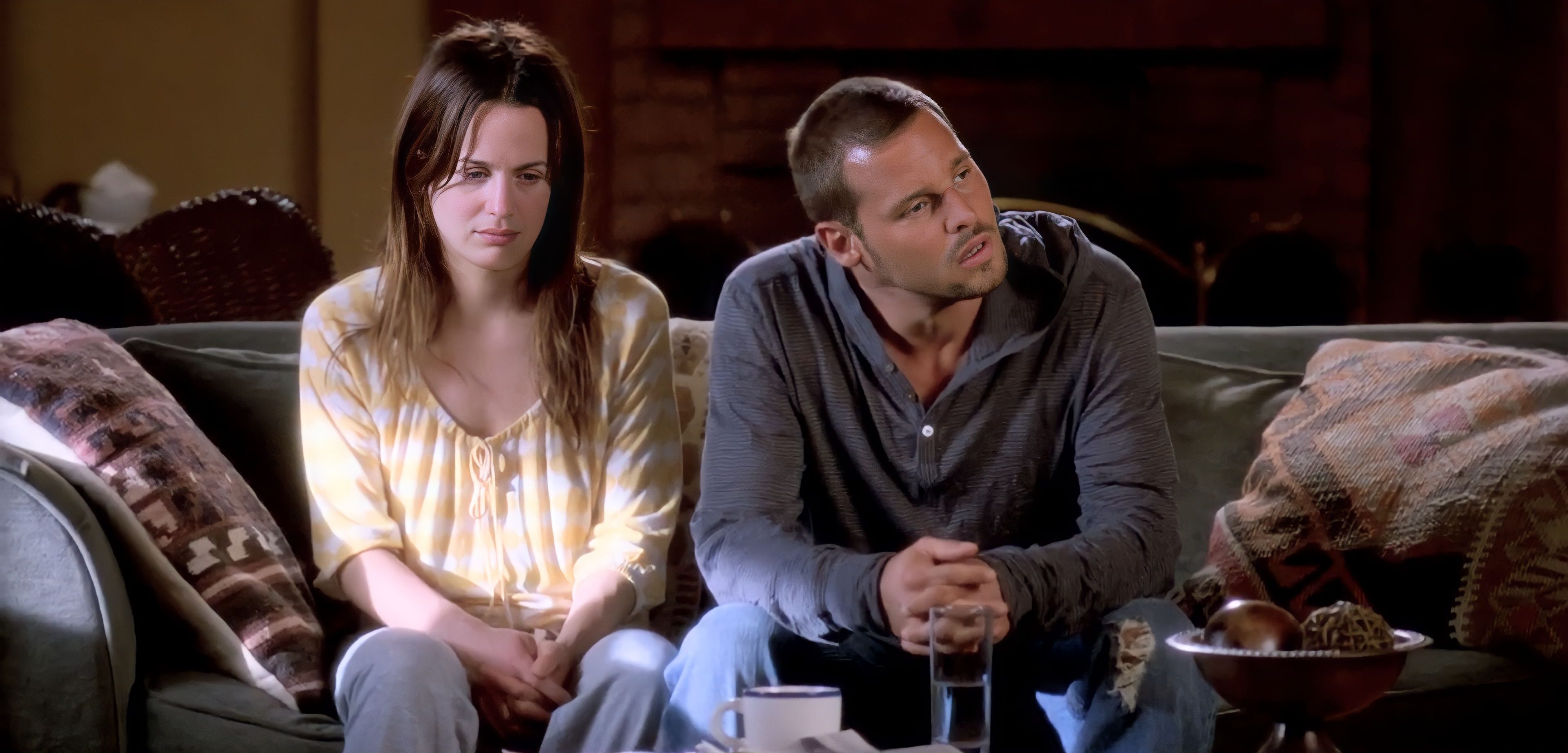 When Ava's real husband Jeff arrives in Grey Sloan for her and their baby, she asks Alex to give her a reason to stay. Alex asks her to be with Jeff but he eventually changes his mind, only to find out that Ava had left with her husband. Ava eventually returns to Seattle to see Alex. Although she is disappointed that Alex didn't pursue her, they end up having sex. Ava starts to show symptoms of Acute Stress Disorder as she believes that she is pregnant even after her pregnancy test returns as negative. She is asked to consult a psychologist but Alex wants to treat her on his own.
Alex then starts to feed and bathe Ava while the latter ends up in an almost catatonic state. In the sixteenth episode of the fourth season, Alex attends a phone call after leaving Ava unattended. She takes a knife and slits her wrist, startling Alex. He brings her to Grey Sloan, where Izzie Stevens treats her. Upon realizing the severity of Ava's condition, Izzie calls for a psychiatrist, only for Alex to cancel the same. He then calls Jeff and comes to know that the latter left Ava two months after taking their baby with him. Without no other option in front of him, Alex informs Ava that she has an underlying borderline personality disorder, aggravated by her facial reconstruction, and arranges her transfer to a psychiatric facility.
Why Did Elizabeth Reaser Leave Grey's Anatomy?
Neither ABC nor Elizabeth Reaser has released a statement concerning the reason behind the actress' departure from 'Grey's Anatomy.' However, it is clear that Reaser left the show following the conclusion of her character Ava's arc in the fourth season finale as the latter's transfer to a psychiatric facility gets arranged. The writers of the medical drama must have originally conceived Ava as a short-term recurring character, especially since Alex's romantic arc prominently involved main characters Izzie Stevens and Jo Wilson rather than Ava.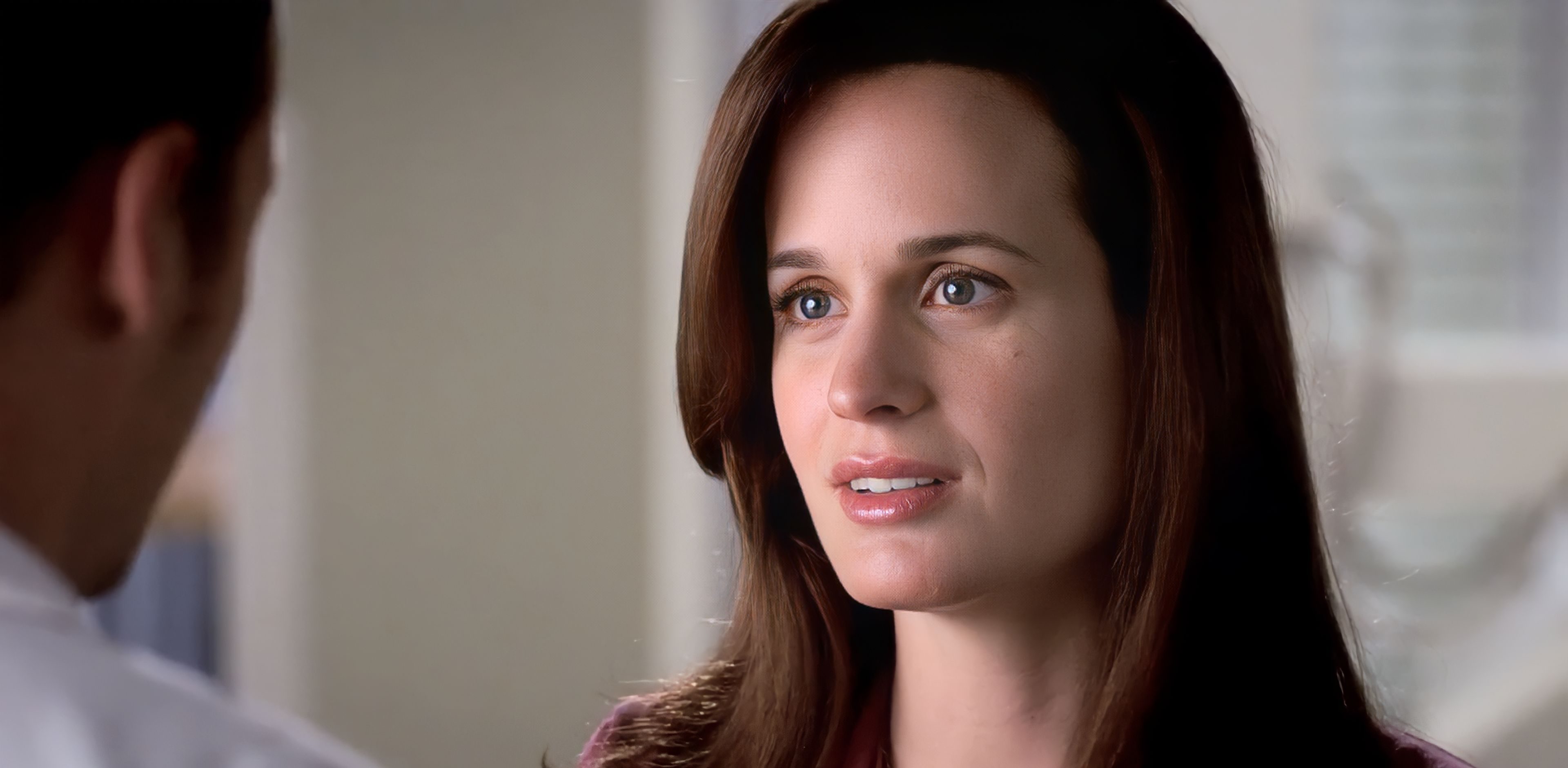 Since Reaser didn't join the cast of the series as a main cast member, it isn't a surprise that the actress bid adieu to the medical drama after just eighteen episodes. Since the scope of her character gets reduced to little to none after Ava's transfer to a psychiatric facility, the actress' exit might have been inevitable. After leaving the series, Reaser appears in several renowned films and television shows such as the 'Twilight' film series, 'The Ex List,' 'The Good Wife,' 'The Haunting of Hill House,' etc.
Read More: What Happened to Dr. Herman? Why Did Geena Davis Leave Grey's Anatomy?