The sixth season of ABC's medical series 'The Good Doctor' sees the introduction of Dr. Daniel "Danny" Perez, one of the two residents who join San Jose St. Bonaventure Hospital after Dr. Shaun Murphy has become an attending. Ever since joining the place, Perez succeeds in captivating the people around him, including his colleague Dr. Jordan Allen. In the sixth season finale, Perez's life gets threatened due to an accident. Jordan treats him the best way she can, prioritizing his survival over anything else. He then decides to return to Texas, making one alarmed about Brandon Larracuente's commitment to the sow. Well, here's everything you need to know about the same! SPOILERS AHEAD.
Why Did Danny Perez Move to Texas?
In the sixth season finale, Perez teams up with Dr. Jared Kalu and Jerome Martel to transport a patient to St. Bonaventure, only for their ambulance to get into an accident that involves a couple of other cars. While Perez treats a patient from one of the cars, another car crashes into the vehicle, only for the resident to get badly hurt. When he is brought to St. Bonaventure, he makes Jordan promise that she wouldn't use any opioids to treat him since it will put an end to his period of sobriety. Jordan manages to complete the surgery without using any opioids but Perez's state continues to worsen because he is not taking any painkillers with opioids.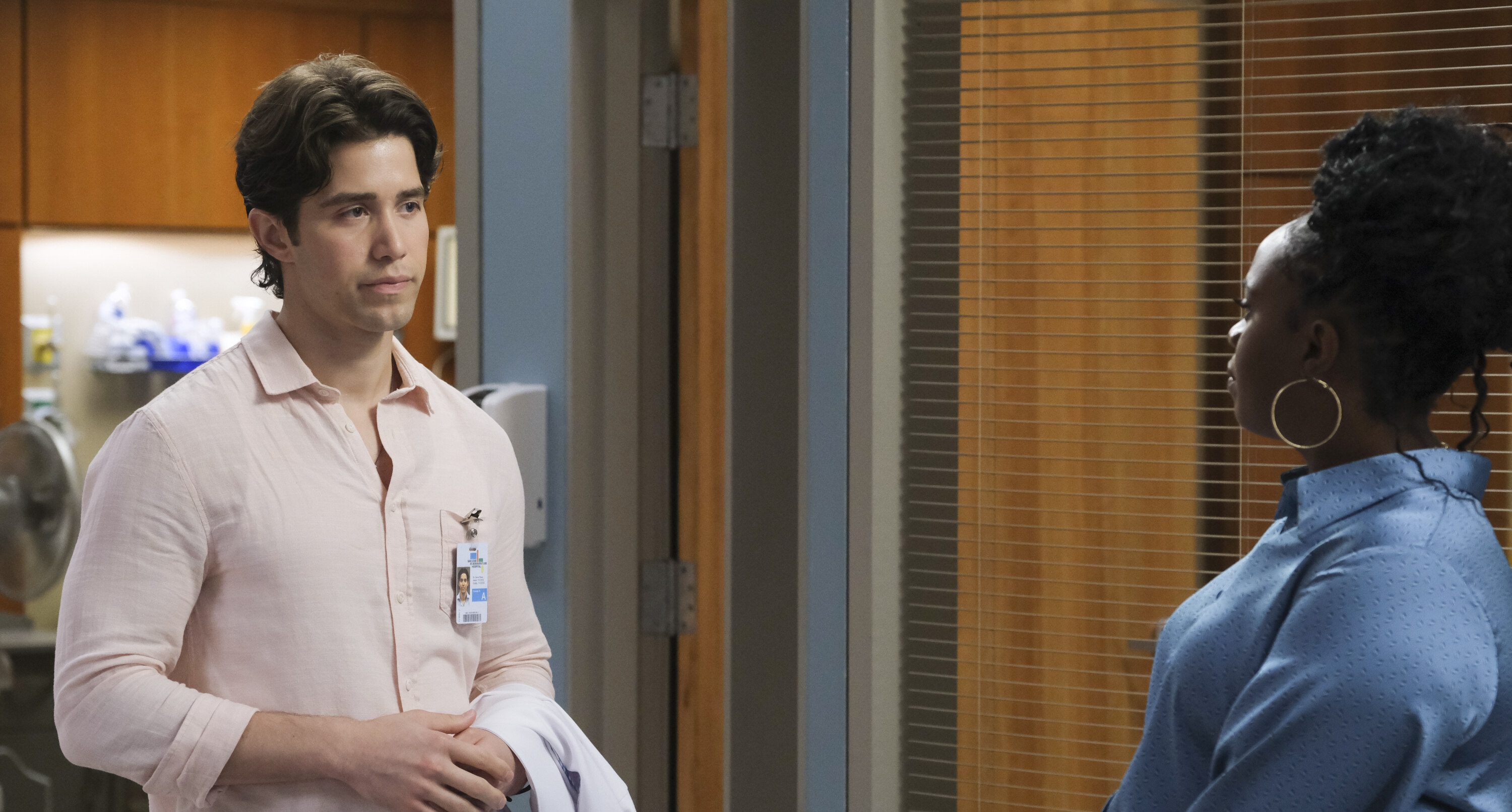 Perez has struggled immensely hard to stay sober. He attends and runs NA meetings for him and people who struggle with the same concerns. His sobriety gives him enough strength to even go on dates with Jordan. Therefore, the resident decides against taking painkillers that will lead him to relapse. However, Perez's pain affects his heart, which runs the risk of having a heart attack. Jordan realizes that the only way to save Perez's life is by injecting a painkiller into him. Although Dr. Kalu tries to stop her, Jordan gives her boyfriend the painkiller to save his life.
Even though Perez understands why Jordan had to dismiss his request and give him fentanyl, he starts fearing a relapse. He decides to move back to Texas so that his family always be around him to stop him from killing himself with drugs. Perez doesn't want to remain in the hospital when he has to live alone, being extremely vulnerable to drugs. He may not want Jordan to treat and look after him like a child, which makes him leave for Texas to reunite with his family.
Why Did Brandon Larracuente Leave The Good Doctor?
Brandon Larracuente reportedly left 'The Good Doctor' because the story arc of his character Dr. Danny Perez gets concluded naturally in the sixth season finale. While conceiving Perez and Jordan's season finale subplot, co-showrunner Liz Friedman wanted the latter to save the former's life, even if means parting ways as a couple. "When we came up with the notion that Jordan, in order to save his life, would have to let go of the idea of having a relationship with him, that really was pleasing to me. It felt like the ultimate kind of declaration of love — a sacrifice of the love, in a sense," Friedman told TVLine.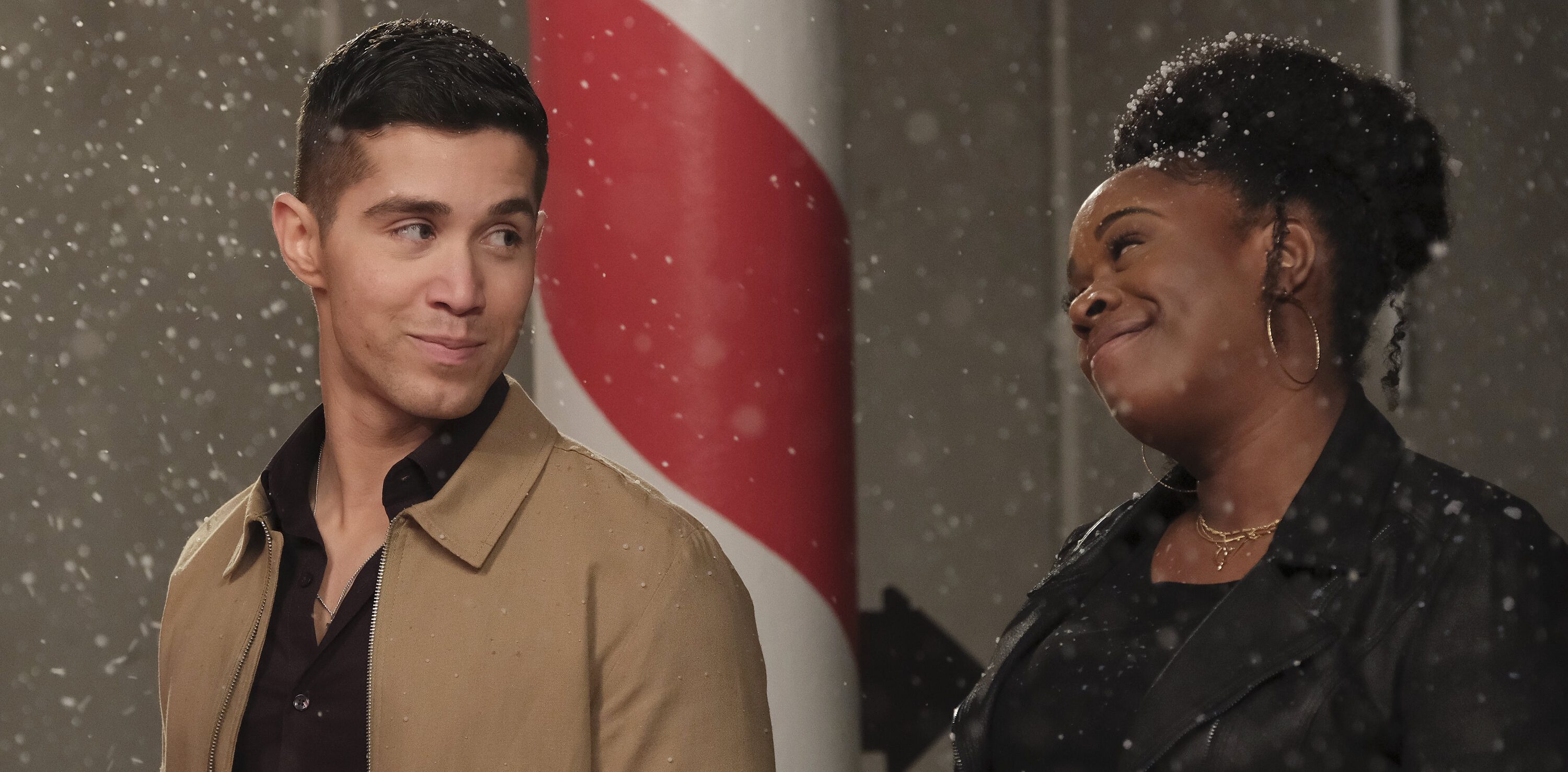 Perez moving back to Texas became an inevitability to depict Jordan's sacrifice. The same narrative development also paved the way for Larracuente's exit from the series. In addition, Larracuente joining the cast of Amazon Prime Video's police procedural 'On Call,' alongside 'Pretty Little Liars' alum Troian Bellisario, might have also played a part in the departure of the actor from the medical drama. We can expect him to deliver a commendable performance in the show, which is the first streaming series from Dick Wolf's Wolf Entertainment. Furthermore, as per reports, Larracuente stands the chance of returning to 'The Good Doctor' for guest appearances in the future as well.
Read More: Why Does Dr. Andrews Resign? Is Hill Harper Leaving The Good Doctor?