With the release of multiple franchise installments, 2019 promised to be a big year for the box office. As it twilights into cinematic annals, 2019 has certainly delivered. 'Endgame' ruled the roster and became the highest-grossing movie of all time and brought a stunning end to the Avengers franchise. Here's the list of highest grossing movies of 2019.
1. Avengers Endgame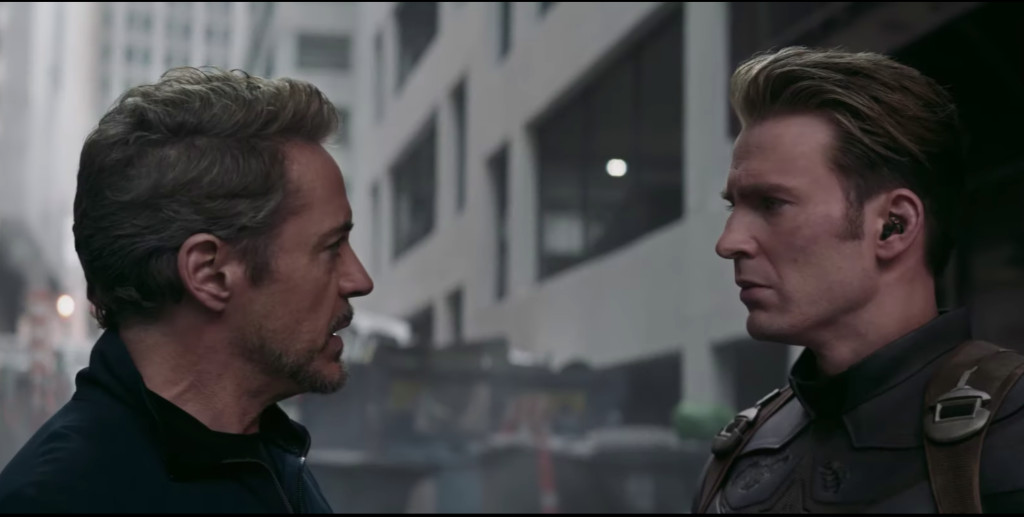 US Box Office Gross: $858,373,000
The final film in the Avengers franchise was a shoo-in to become the highest-grossing film of all time. The most loved and followed franchise in the world, Avengers saw a successful final film that was high on emotion and action. Following Thanos' snap of fingers, the world comes to terms with the loss of their loved ones. Thanos himself resides in a distant and isolated farmhouse, going completely off-grid. The Avengers, with their renewed strengths, locate and kill him. When Ant-Man reveals he might have a way to bring half the world back to life, the superheroes assemble once again for the final time and travel back in time.
2. The Lion King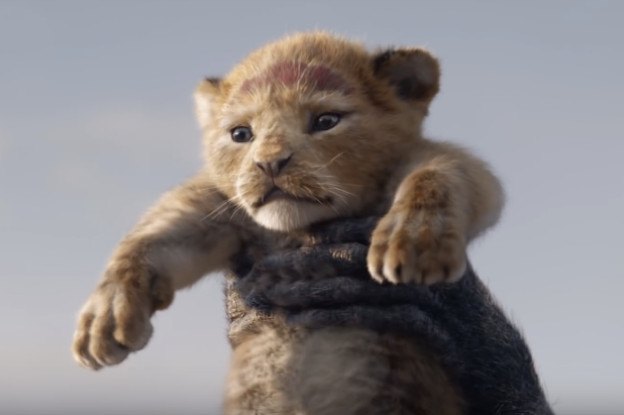 US Box Office Gross: $543,568,085
Mufasa is the benevolent ruler of the African Pride of lions. His peaceful kingdom is blessed with a son, Simba, his heir and the Pride's future ruler. Simba forms a great friendship with Nala, as Scar, Mufasa's brother, who is hungry for the throne, concocts a plan to assassinate Mufasa. He succeeds, sending Simba into exile, who is then raised to remember and reclaim what was rightfully his. The musical film, a remake of the 1994 classic, is directed by Jon Favreau and invigorated audiences with nostalgia over the original. Fans poured in numbers, flocking to see their favorite 'circle of life' recreated on-screen again.
3. Toy Story 4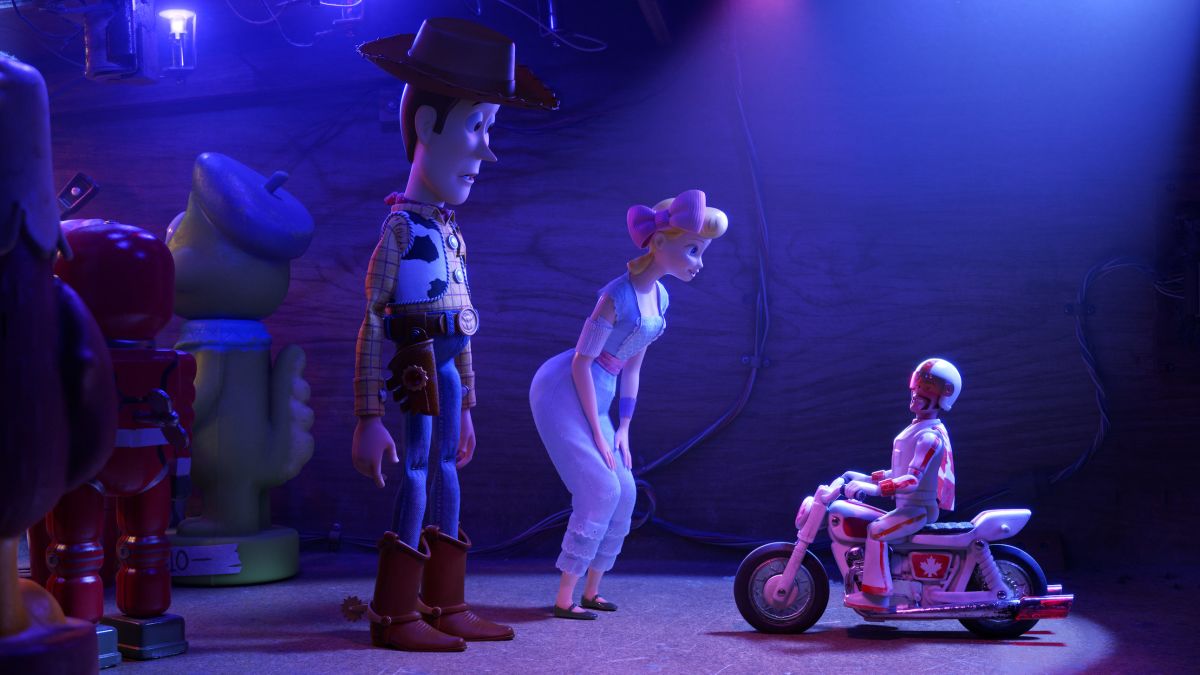 US Box Office Gross: $433,993,992
'Toy Story' films have always dominated the box office ever since the first one released. The franchise became the most successful animated film series in the world with 'Toy Story' 3 and the juggernaut clearly continues with the fourth part. Our favorite wooden toys are back in action as they embark on a road trip with pleasant surprises and old reunions to deliberate on the meaning of their existence. 'Toy Story 4' is not as preachy and weighty as this sounds, although it certainly maintains a great maturity and insight into adulthood and parenting. The perfect family film if there ever was one.
4. Captain Marvel
US Box Office Gross: $426,829,839
Brie Larson's status as an A-list superstar was confirmed with 'Captain Marvel', where she became the first female to play the central role in a Marvel film. The outspoken actress got herself into a tussle with her remarks before the film released, although that doesn't seem to have affected the collections at all. In fact, they only seem to have bolstered the box office returns. Captain Marvel is a pseudo origin story of Danvers, the comic character that Marvel transforms from. Living on Earth in 1995, the Kree warrior keeps having recurring memories of another life as U.S. Air Force pilot Carol Danvers. With help from Nick Fury, Captain Marvel tries to uncover the secrets of her past while harnessing her special superpowers to end the war with the evil Skrulls.
Larson's emphasis on highlighting Marvel as a female role model gave the film great traction and certainly increased the film's female audience. 'Captain Marvel' is a valuable addition to the Marvel character verse and certainly has a significant role to play in upcoming installments.
5. Spider-Man: Far From Home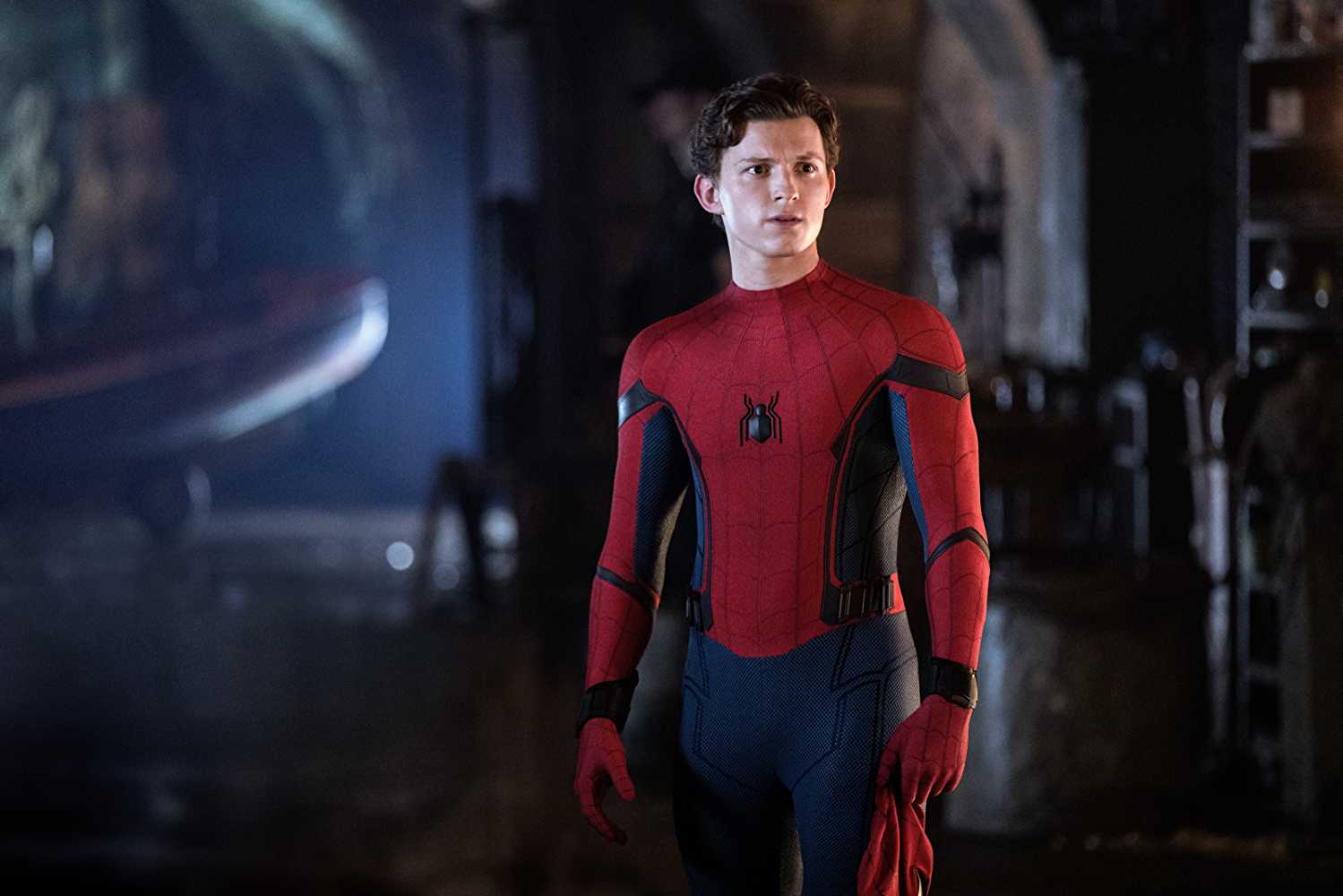 US Box Office Gross: $390,532,085
The revamp of the Spider-Man franchise seems to have done wonders for the titular character. Not only has he retained his place as an individual superhero but he also has become an integral part of the collective rooster of the Avengers. Tom Holland's boyish charm and incredibly awkward comic brand seem to have gone down well with audiences. The positive response continues with another successful turn in 'Far From Home'. Probably one of the most shocking twists in comic book movie history makes sure that the newest entrant in the franchise carries well its good name.
Jake Gyllenhaal's Mysterio, a tragic inter-galactic hero, promises to protect the earth from an impending attack by the Elementals, a group of monsters from the earth's composite who want to take over the world for themselves. The initial excitement around his arrival quickly turns into fear and angst as his true identity surfaces. Not only is the storyline blessed with clever writing and twists, but it also carries well a great comedic appeal, as well as wholesome character development. It wouldn't be so wrong to claim 'Far From Home' as possibly the best movie in the franchise.
6. Aladdin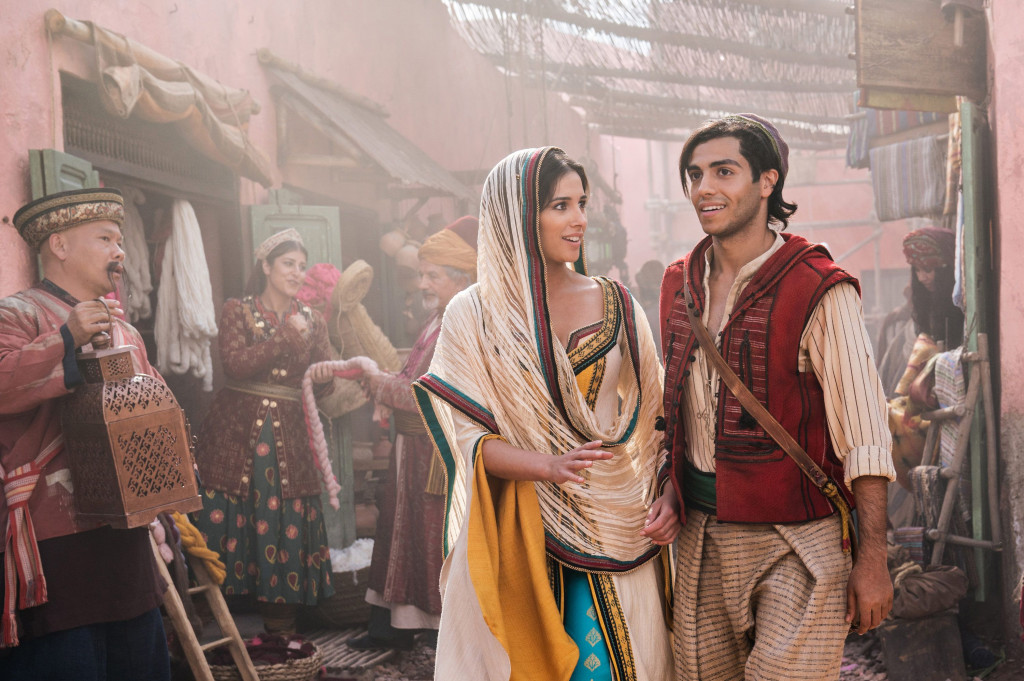 US Box Office Gross: $355,559,216
The live-action remake of the Disney classic romped home excellent box office collections. Starring Will Smith as the lovely and iconic Genie, 'Aladdin' brought back fond memories of the animated version and enhanced their emotional value as well. 'Aladdin's story starts in the palaces of the young princess Jasmine, who has a soft heart for him. Her crown is under constant threat by her vulture-like uncle, Jafar, who plans to overthrow her kingdom soon. On a stroll and by pure luck, Aladdin stumbles upon a magical oil lamp that houses an unknown and rare entity: a genie. The two quickly grow fond of each other as they become inseparable. When Aladdin learns of Jafar's plans, he persuades the genie to collectively overcome the evil magician.
While 'Aladdin' doesn't pack enough to match its original in terms of craft and impact, it certainly has the numbers.
7. Joker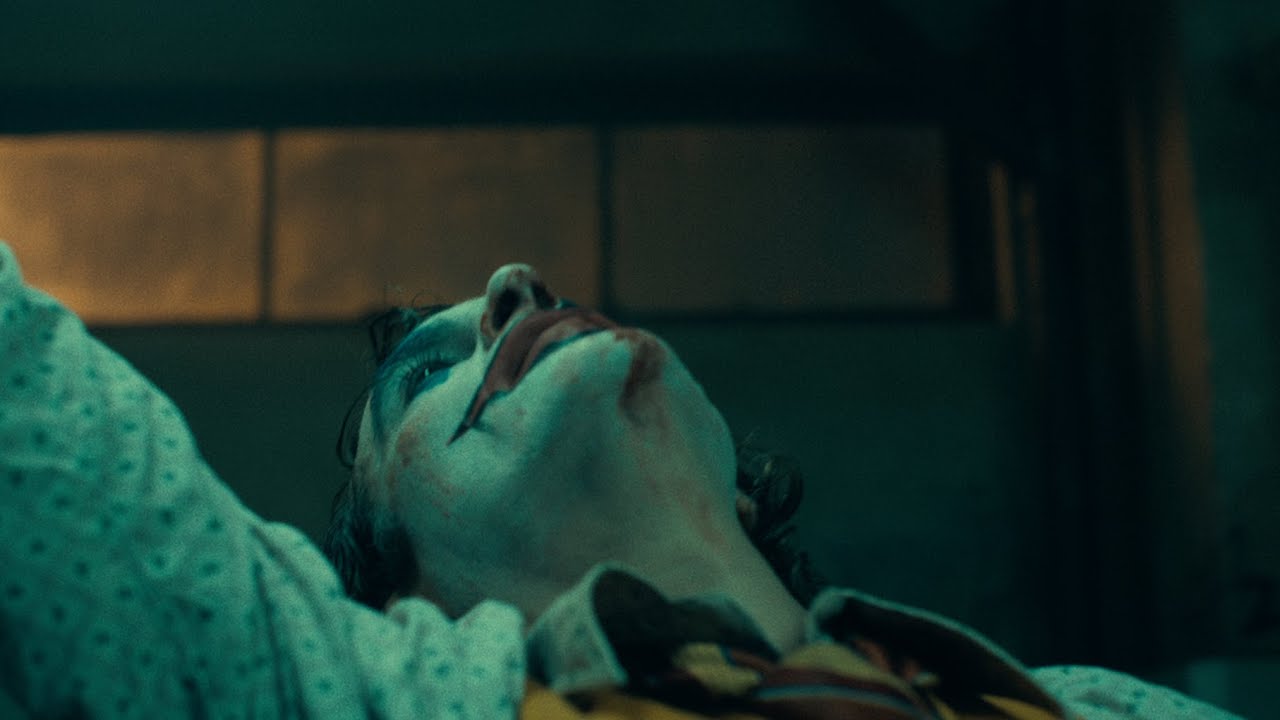 US Box Office Gross: $324,111,813
Officially the highest-grossing R-Rated film of all time, 'Joker' scripted history with its neo-noir, realistic depiction of the titular character. Directed by Todd Phillips, the Phoenix– driven film focuses on the life and transformation of Arthur, a petty clown barely making ends meet, into a villainous character, whose symbolism as the icon for revolution faces the test of time. The film's insights into mental illness and society's trivial attitude towards it make it an important watch. Phoenix crawls into the skin of Arthur with great precision and nuance. The duality that he brings out in Arthur is one of the most finely acted character-study of the year.
The moment when Arthur bids farewell to his adopted identity through a graceful swan song and assumes Joker's is when the film truly relishes. With its clear-eyed and loud message about mental illness and society's institutional neglect, 'Joker' is an electrifying and haunting experience, embellished by the vision of its creator and the theatrics of its driving force.
8. It: Chapter 2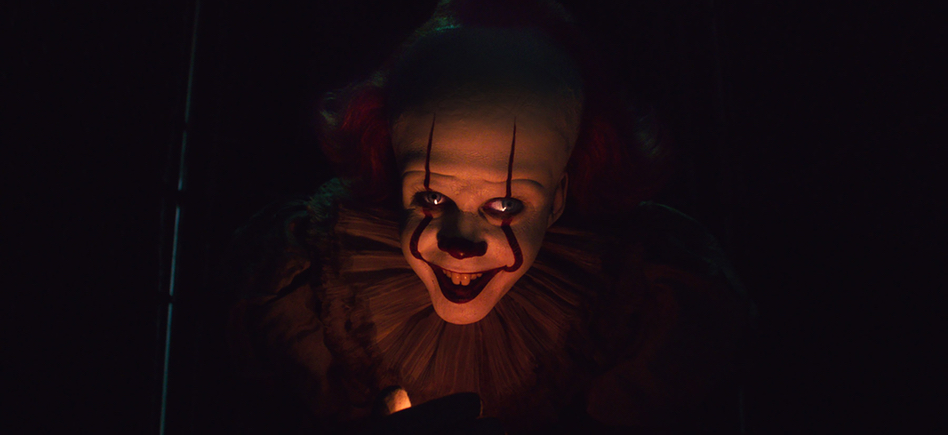 US Box Office Gross: $211,504,973
The second chapter in the 'It' saga suffers from an inherent lack of excitement and surprise factor. While the first one took us by surprise and towered over its peers with the crazy demonic clown, the second one lacks conviction. The cast of the first is all grown up and is attracted back to Dover on the completion of the 27-year period. Pennywise returns from his deep slumber to once again hunt for little children, prompting the group of friends to save the lives of potential victims. As Marcus sentients them of a plan to stop him that he learned from ancient native folks, a shocking revelation waits to be told.
Chapter 2 certainly has the celebrity firepower to hold its ground. The likes of Jessica Chastain and Bill Hader springboarded the film into global success at the box office. But in comparison to its predecessor, 'It 2' fails miserably to carry the oomph factor or generate any kind of firepower.
Read More: Best Thriller Movies of 2019
9. Us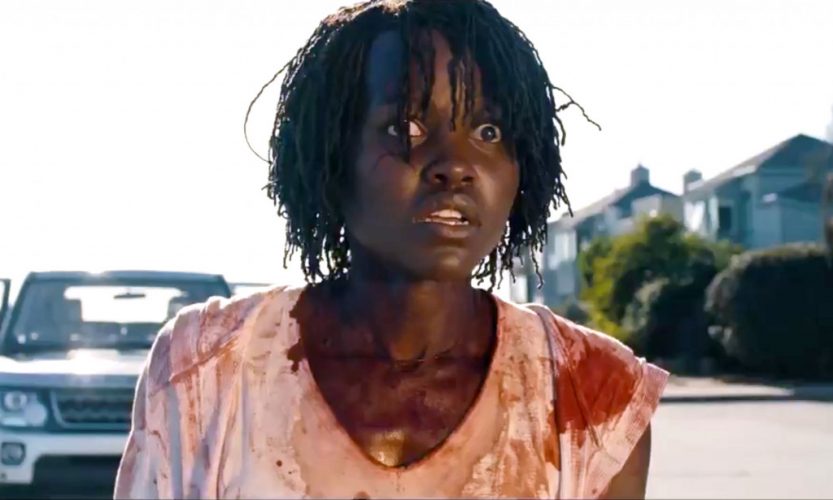 US Box Office Gross: $175,005,930
This Jordan Peele statement about his movies is probably important information before you see his latest, 'Us': "Each one of my movies is going to be about one of these different social demons. The first one, being 'Get Out,' is about race and neglect and marginalization."
Even if you do not wish to subscribe to a movie with this thematic structure, 'Us' is so richly layered in its exploration of racial and class relations and masterfully crafted, it has enough for everyone. With a bewildering, antagonizing premise, Peele constructs his complex world of duality with precision and aplomb, interweaving his 'social demons' within. On the day the world joins hands together to form a human chain, a dark shadow looms imminent. Lupita N'Yongo's central act is bold and terrifying. She displays a spectrum of emotions during her performance, making sure you can't see anything beyond her in a frame. Other supporting acts are performed well but it is Peele's thematic idea that is the real protagonist.
The gripping horror aspect of the film benefits greatly owing to Peele's vision and artistic excellence, while the social metaphor, that isn't as readily available as 'Get Out', finds him gradually unraveling a delicate subject. Through the tethered and the untethered, Peele paints an authentic, hard-hitting contemporary picture of social inequities decimating American society. Latent sub-plots are delightfully used to make the most out of the resources at Peele's disposal. Peele hits a home run with this refreshingly original and significant feature, not forgetting to mention a spectacular helicopter shot that would make Stanley Kubrick proud.
Read More: Best Sad Movies of 2019
10. Fast and Furious Presents Hobbs and Shaw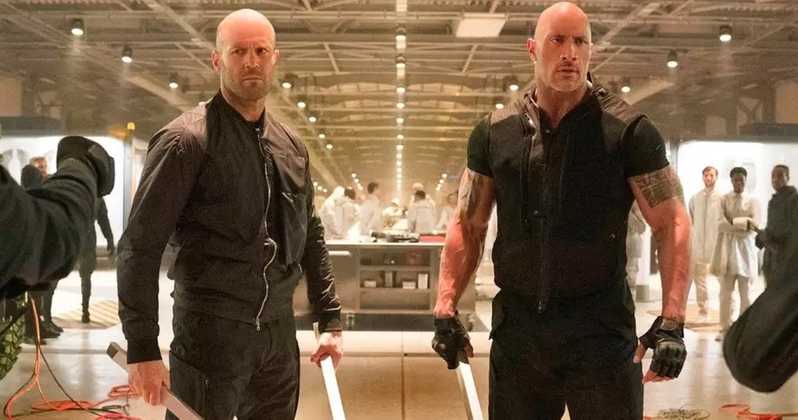 US Box Office Gross: $173,810,100
The Rock and Jason Statham star as Hobbs and Shaw in the latest Fast and Furious film as two contradictory personalities with contrasting methods of operation, with a girl in between them. Hattie, an MI6 agent, goes rogue after she injects herself with a virus that could potentially wipe out the human species. Her brother Shaw and Hobbes, an agent from the States, come together to extract the virus from her, but face a herculean task to outsmart and outdo Brixton, a superhuman robot-like entity, who will not stop at any cost. With these two stars at the fore, the film was bound to make the big bucks. It adds great value for an entertaining one-time watch.
Read More: Best Reviewed Movies of 2019
Source: Box Office Mojo