Released in 2016, 'Sausage Party' is an adult animated comedy movie directed by Conrad Vernon and Greg Tiernan. It follows the adventures of anthropomorphic groceries in a supermarket, led by a sausage named Frank, who learns the truth about their fate when purchased. They strive to escape their inevitable consumption while contending with a villainous douche on a mission to thwart their plans.
The film is a raunchy animated comedy filled with satire and unconventional humor. Besides, the voice cast includes notable actors such as Seth Rogen, Kristen Wiig, Bill Hader, Michael Cera, and James Franco, among others. Dive into a world of animated mayhem and outrageous laughs with these carefully-selected recommendations that proudly follow in the saucy footsteps of the Seth Rogen-starrer. You can watch most of these movies like 'Sausage Party' on Netflix, Hulu, or Amazon Prime.
8. America: The Motion Picture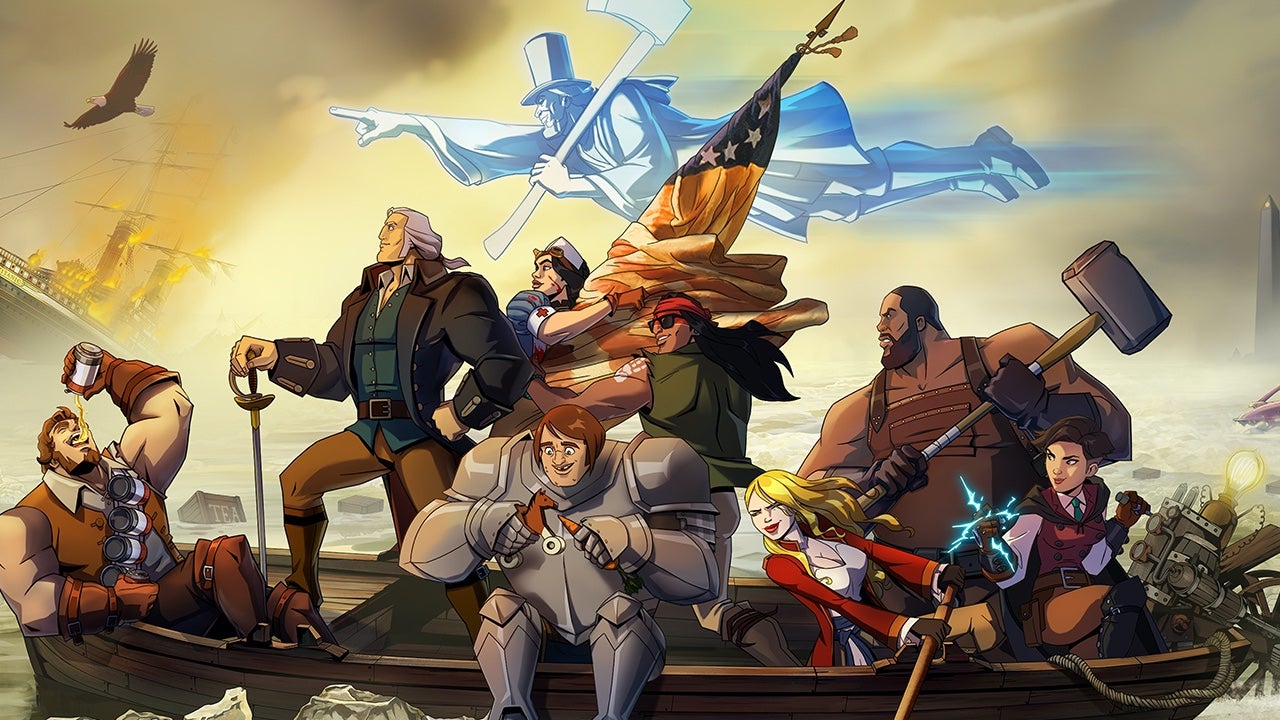 'America: The Motion Picture' is a 2021 American comedy film helmed by Matt Thompson, with a screenplay penned by Dave Callaham. Channing Tatum not only stars in the movie but also serves as a producer. The movie humorously reimagines American history, following a comical version of George Washington (Channing Tatum) as he leads an unconventional team to thwart the British. Just as 'Sausage Party' employed irreverent animation to tackle serious themes, this film blends satire and history to create a unique comedic narrative.
7. Ted (2012)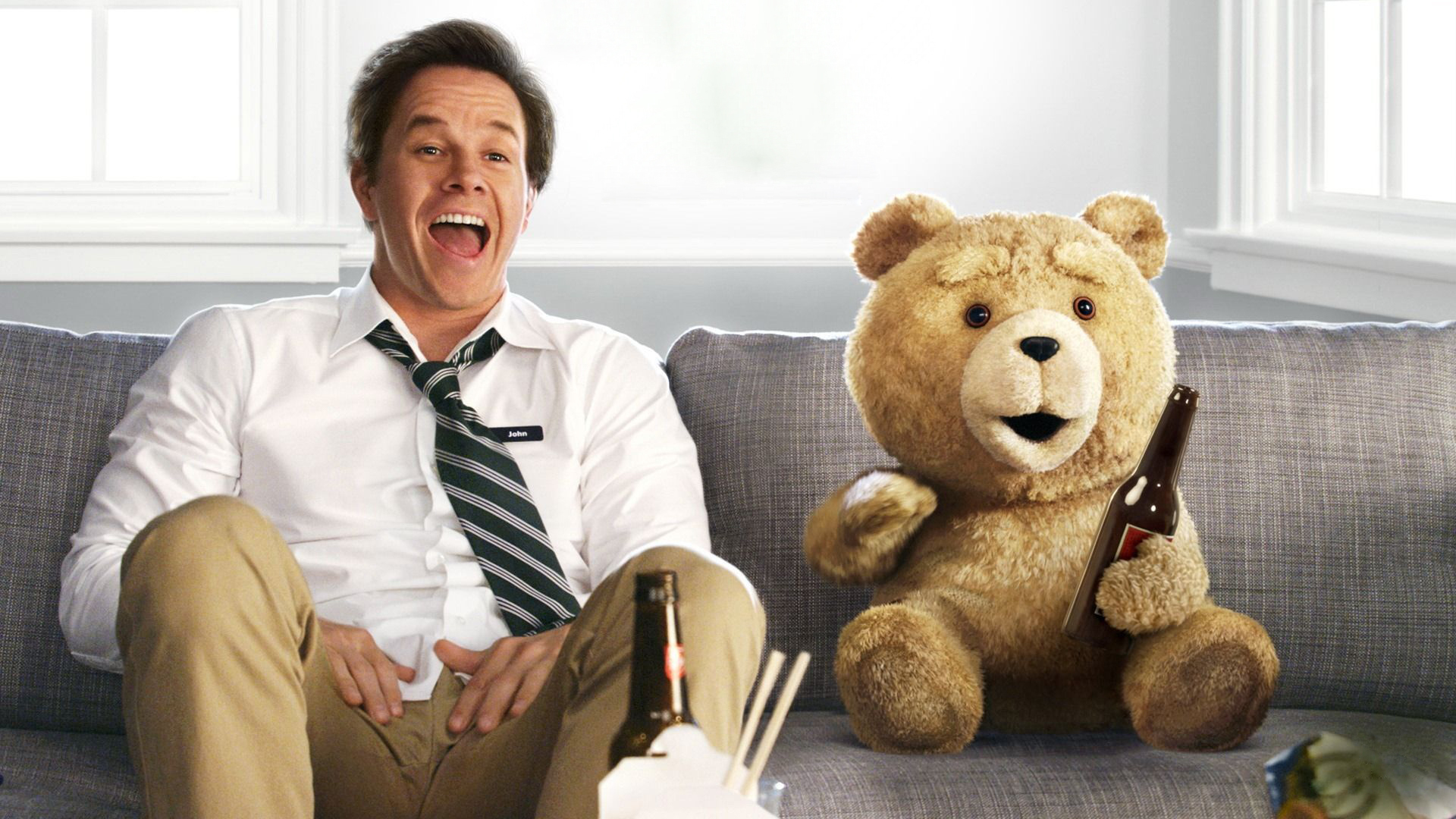 'Ted' is a fantasy comedy film brimming with satire, marking the directorial debut of Seth MacFarlane. The story follows John Bennett (Mark Wahlberg), whose childhood wish brings his teddy bear, Ted, to life. As an adult, the two navigate their unique friendship while facing challenges that arise from Ted's crude behavior and John's romantic relationship with Lori Collins (Mila Kunis).
The film blends humor with the unconventional dynamic between a man and his anthropomorphic, foul-mouthed teddy bear. Both movies share an irreverent sense of humor, with 'Sausage Party' taking an animated approach while 'Ted' introduces a talking, mischievous teddy bear, creating unique comedic worlds centered around unconventional characters and their antics.
6. The Mitchells vs. The Machines (2021)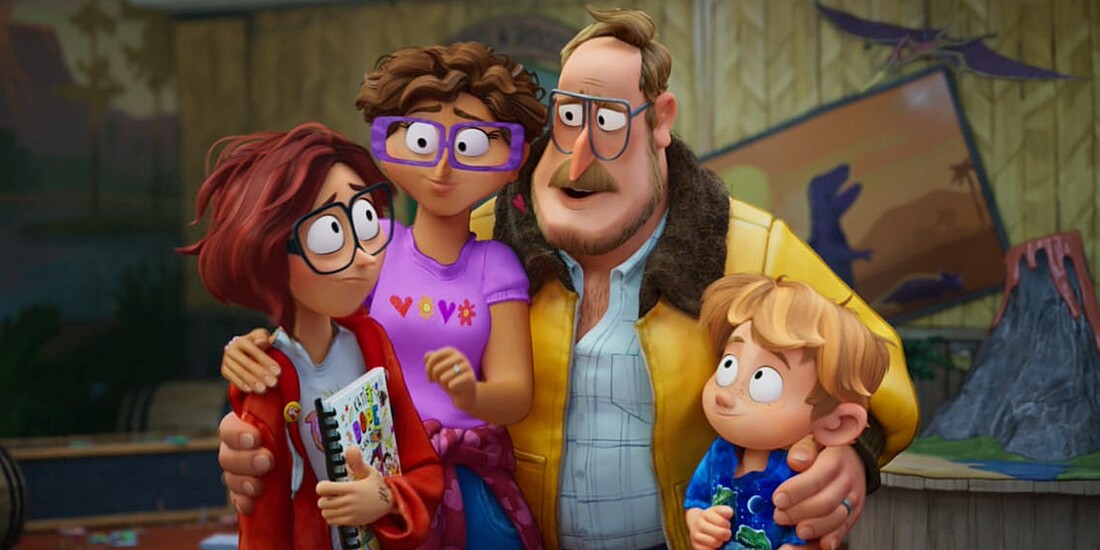 Directed by Mike Rianda and Jeff Rowe, 'The Mitchells vs. the Machines' is an animated science fiction comedy film brought to life by a screenplay penned collaboratively by both directors. It follows the eccentric Mitchells as they unintentionally become humanity's last hope when a robot uprising threatens Earth.
As the family embarks on a cross-country road trip, they must reconcile their differences and use their unique skills to save the world. Similar to 'Sausage Party,' 'The Mitchells vs. The Machines' is an animated comedy that presents an unconventional take on a familiar premise. Both films feature anthropomorphized characters navigating unexpected and challenging situations while delivering humor and satire.
5. I Married a Strange Person! (1997)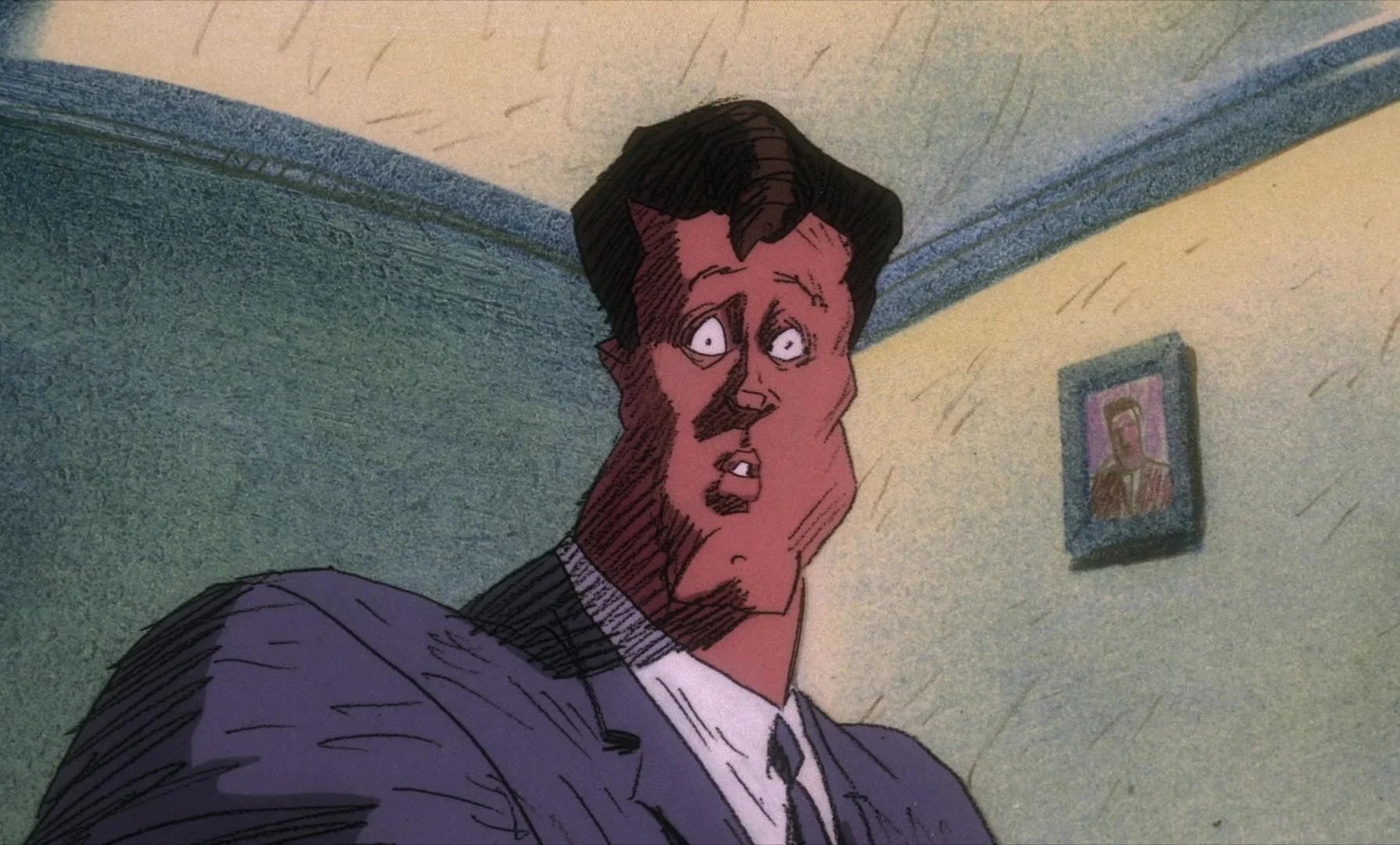 'I Married a Strange Person!' is an independent adult animated comedy film helmed by Bill Plympton. It revolves around a man named Grant, who gains the ability to make his fantasies a reality after being struck by a falling satellite. As he explores his newfound powers, his whimsical creations lead to chaos and unforeseen consequences. Both 'I Married a Strange Person!' and 'Sausage Party' share the theme of exploring unconventional realities, using animated humor to challenge societal norms and deliver satirical commentary.
4. Fritz the Cat (1972)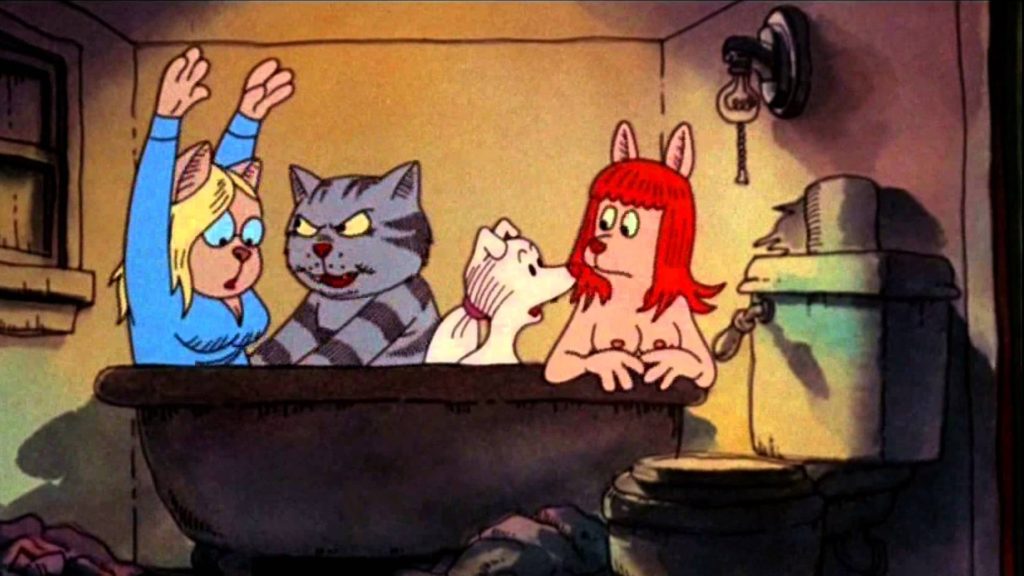 'Fritz the Cat' is an independent adult animated black comedy film, marking the feature film debut of writer and director Ralph Bakshi. The plot follows the adventures of a hedonistic and rebellious cat named Fritz as he navigates through counterculture experiences in New York City during the 1960s.
Through encounters with various characters, Fritz becomes entangled in political, sexual, and drug-related escapades, reflecting the era's social upheaval and personal exploration. Beginning with an audacious animated approach, both 'Fritz the Cat' and 'Sausage Party' challenge norms through their eccentric characters, delving into mature themes with humor and satire while reflecting on society.
3. Cool World (1992)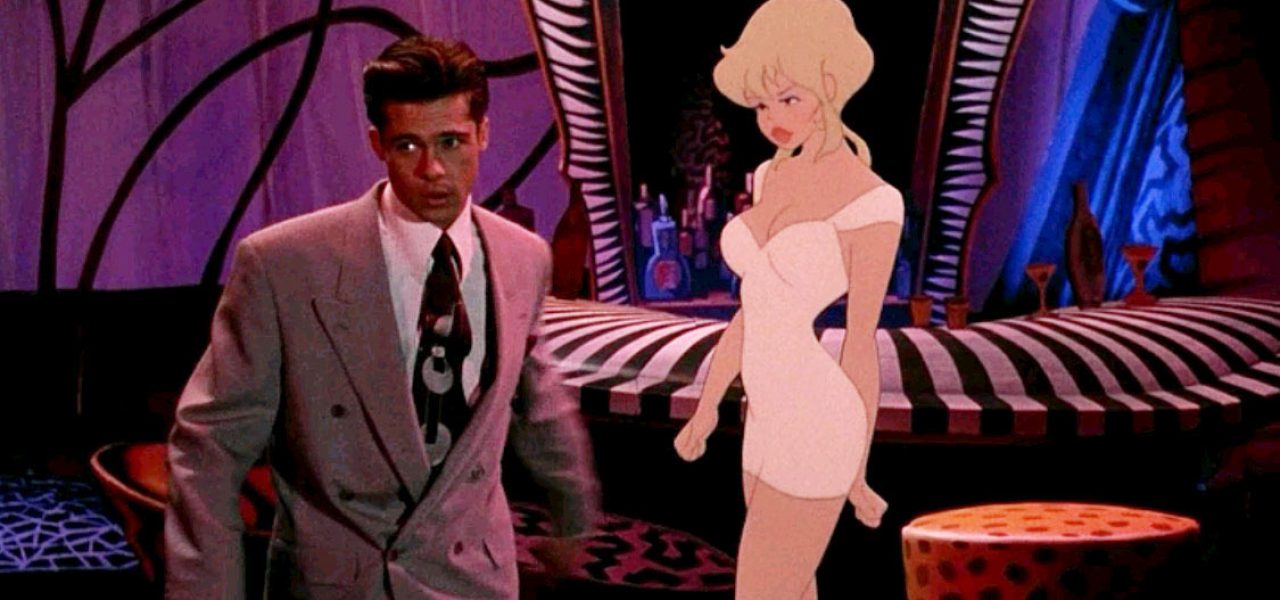 Another Ralph Bakshi directorial, 'Cool World,' is a black comedy fantasy film that blends live-action with adult animated elements. It follows a cartoonist who is transported into the chaotic and risqué animated world he created. There, he encounters a seductive animated character, and as their interactions disrupt the boundaries between the two worlds, it becomes a battle to prevent further interdimensional chaos.
The film blends live-action and animation to explore the consequences of blurring the lines between reality and fantasy. 'Cool World' and 'Sausage Party' diminish the boundaries between reality and animation, using adult themes and animated characters to navigate unconventional and provocative narratives with humor and absurdity.
2. South Park: Bigger, Longer & Uncut (1999)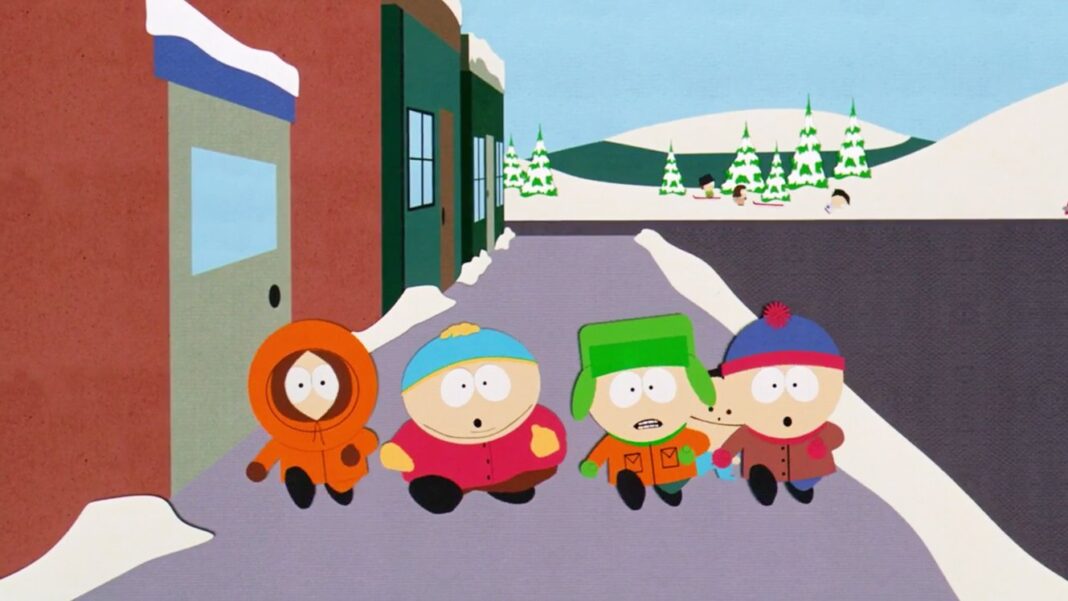 'South Park: Bigger, Longer & Uncut' is an adult animated musical comedy film based on the popular television series 'South Park,' created by Trey Parker and Matt Stone. Directed by Parker, the film blends satire, humor, and musical elements. The plot revolves around the young characters' quest to watch a forbidden R-rated movie and learn profanity, sparking a series of events leading to war between the US and Canada.
The kids must now confront their parents, political agendas, and even a demonic entity, all while navigating the chaos caused by their innocent actions. Through their animated lenses, 'South Park: Bigger, Longer & Uncut' and 'Sausage Party' boldly break social conventions and taboos, employing humor and satire to explore mature themes and provide biting social commentary.
1. Team America: World Police (2004)
'Team America: World Police' is an adult comedy film that employs puppets. The film is a unique blend of humor and satire, directed by Trey Parker and co-written with Matt Stone and Pam Brady. It follows an elite paramilitary team of puppets tasked with combating global threats. They uncover a plot by a dictator and a Hollywood actor to unleash mass destruction.
The team's antics lead to over-the-top action, satire, and absurdity, ridiculing political and celebrity cultures. 'Team America: World Police' and 'Sausage Party' share a common theme of using exaggerated humor and satire to criticize societal and political conventions, highlighting the absurdity of power dynamics and societal norms through the lens of unconventional characters.
Read More: Best Stop-Motion Animated Movies