'Ted' is a 2012 satirical comedy movie featuring the unique friendship of a man with his teddy bear and signifying the essence of friendship and the joy of unending companionship. Marking the debut of director Seth MacFarlane, 'Ted' follows the lifelong friendship between John and Ted, a teddy bear. As a little boy, John makes a wish and hopes that his beloved teddy bear will come to life. In addition to getting his wishes answered, John also gains a lifelong foul-mouthed friend.
The movie features Mark Wahlberg, Mila Kunis, Jessica Barth, Giovanni Ribisi, and the voice of Seth MacFarlane. The story follows John's humorous relationship with an inanimate object named 'Ted.' So, if you found the odd quirks of 'Ted' enamoring, here is a list of movies similar to 'Ted.' You can watch several of these movies, like 'Ted' on Netflix, Hulu, or Amazon Prime.
10. Pete's Dragon (2016)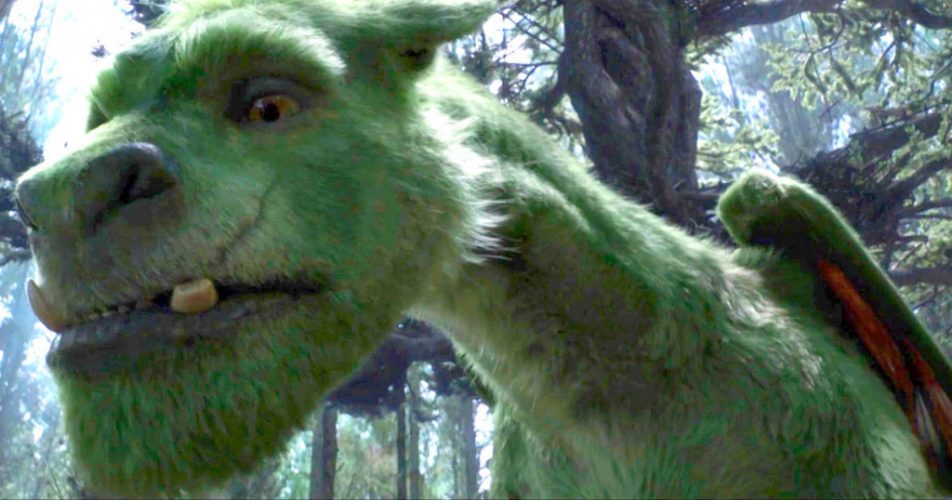 Featuring the eclectic friendship between a young orphaned wild boy and an adoptive dragon, 'Pete's Dragon' showcases that despite dissimilar attributes, friendship can bloom just about anywhere. Directed by David Lowery, 'Pete's Dragon' is the live-action remake of the 1977 Disney animated musical. The cast features Oakes Fegley, Robert Redford, Bryce Dallas Howard, Oona Laurence, and Karl Urban. So, if you found the unlikely lifelong friendship between Ted and John affectionate, then you'll find a boy's incessant need to protect his wild friend equally entertaining.
9. Buddy (1997)
Loosely based on the life of an actual socialite from the 1920s, 'Buddy' follows the story of Gertrude Lintz, a famous dog breeder who even collects wild animals. However, when she meets a sickly young gorilla without a mother, she decides to take the animal as her own and raises him in human ways. As Buddy grows old and embodies his true nature, Gertrude finds it impossible to control and restrain the gorilla. Starring Robbie Coltrane, Rene Russo, Alan Cumming, and Paul Reubens and featuring the voice of Peter Elliott, 'Buddy' is yet another tale of unlikely devotion and love. So, if you loved the unique duo's quips in 'Ted,' you'll find director Caroline Thompson's 'Buddy' fascinating too.
8. Charlotte's Web (2006)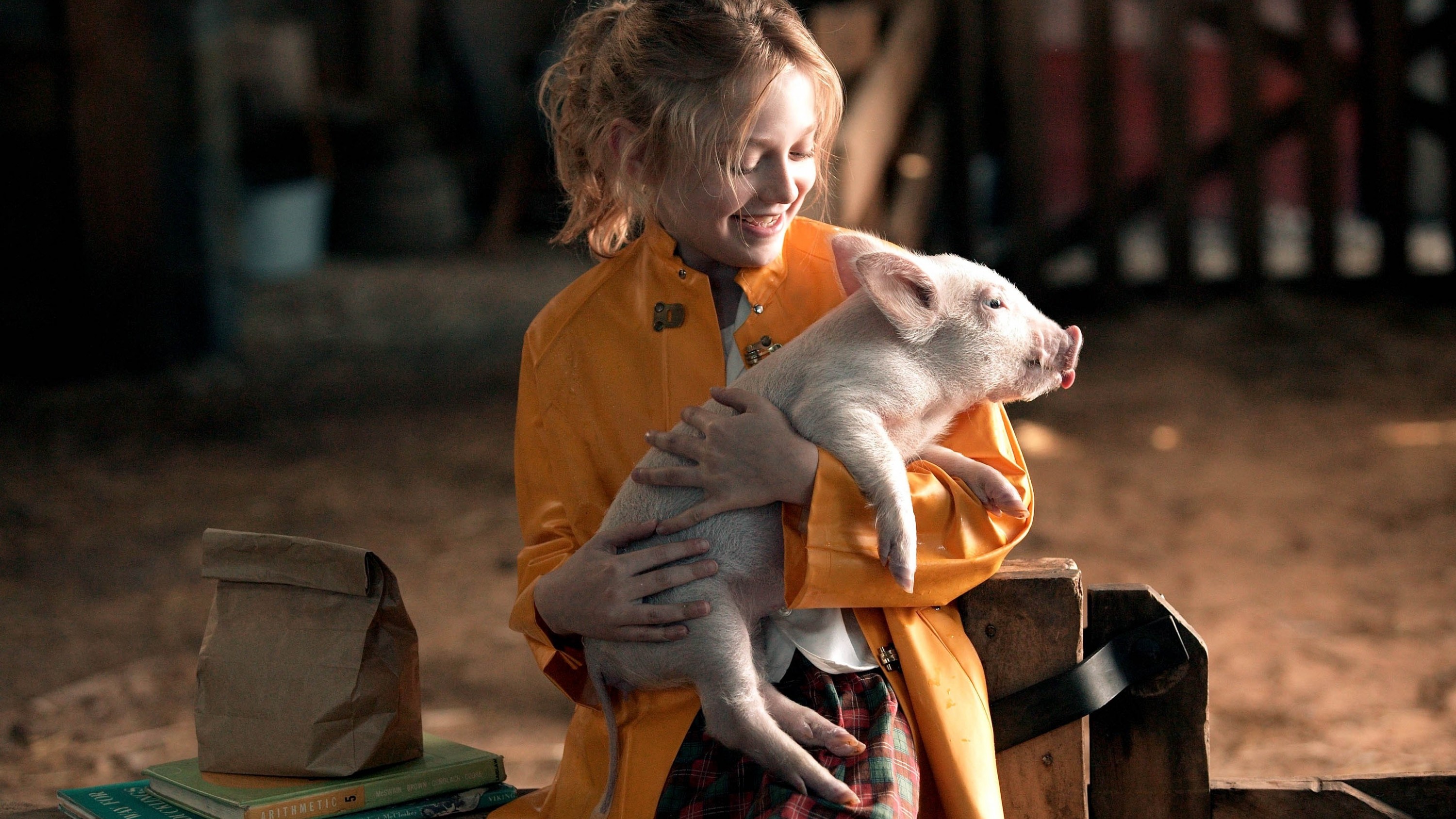 The essence of true friendship and loyalty is followed in 'Charlotte's Web.' The movie showcases that true magic may lie around us only if we bother to stop and look. The cast features Dakota Fanning and the voices of Julia Roberts, Dominic Scott Kay, Oprah Winfrey, and Steve Buscemi. The movie is directed by Gary Winick and focuses on the poignant essence of friendship. So if you found Ted's ingenuous abilities and companionship with John funny and humorous, then 'Charlotte's Web' will offer you a joyous dynamic between sheep, cows, poultry, and an innocent pink piglet, making this the right movie for you to watch after finishing 'Ted.'
7. The Borrowers (1997)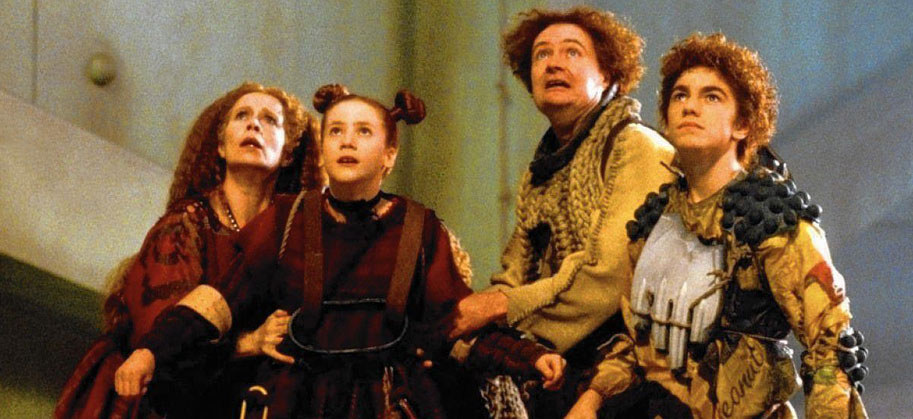 Dealing with yet another inexplicable phenomenon, 'The Borrowers' follows the story of a crooked lawyer who finds himself at his wit's end when he must deal with a family of four-inch people. As the family continues to live in secret inside the walls of the house, they find themselves coming together to save their house from an evil real estate developer. With John Goodman, Flora Newbigin, Jim Broadbent, Mark Williams, Raymond Pickard, Tom Felton, and Hugh Laurie, 'The Borrowers' by director Peter Hewitt has become a cult classic for its odd yet comfortable tones. So, if you found the unique camaraderie between Ted and John amusing, then you'll find the struggle between a lawyer and this tiny family equally funny.
6. Lady and the Tramp (2019)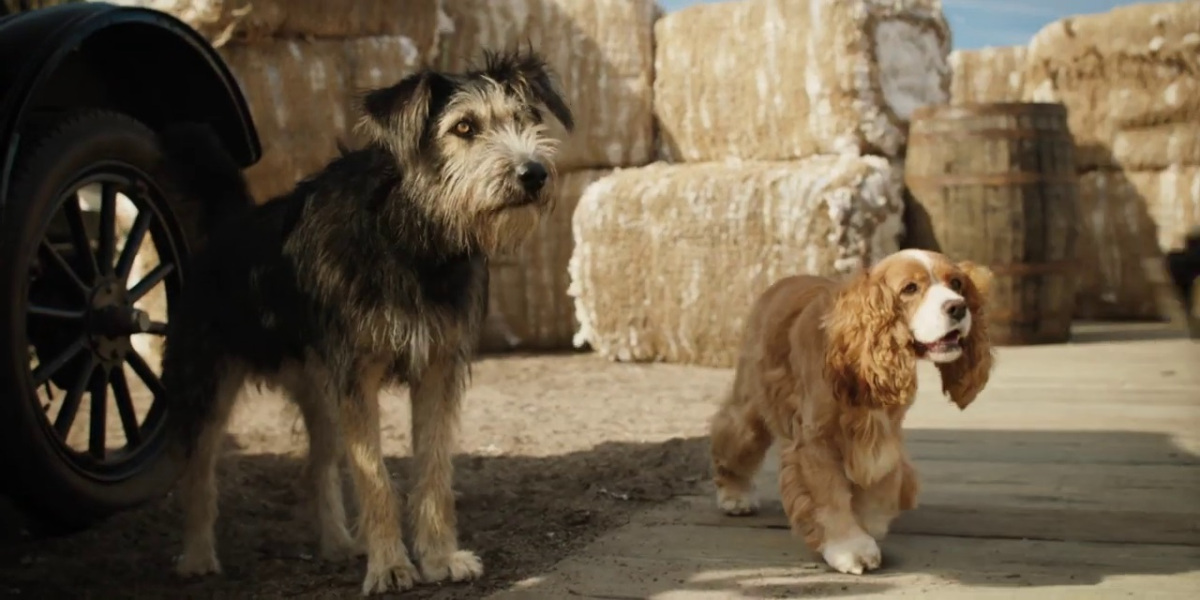 Directed by Charlie Bean, 'Lady and the Tramp' is the remake of the 1955 animated musical and focuses on the story of two dogs who, despite their differences, manage to fall for each other. With conflicting personalities and different ways of living, Lady and Tramp are separated by the confines of established norms. Focusing on several meanings, 'Lady and the Tramp' follows the story of two dogs overcoming a number of hurdles. The cast features the voices of Tessa Thompson, Justin Theroux, Sam Elliott, Janelle Monae, and Ashley Jensen. So if you found John and Ted's friendship against all odds inspiring, then you'll find 'Lady and the Tramp' equally entertaining.
5. Christopher Robin (2018)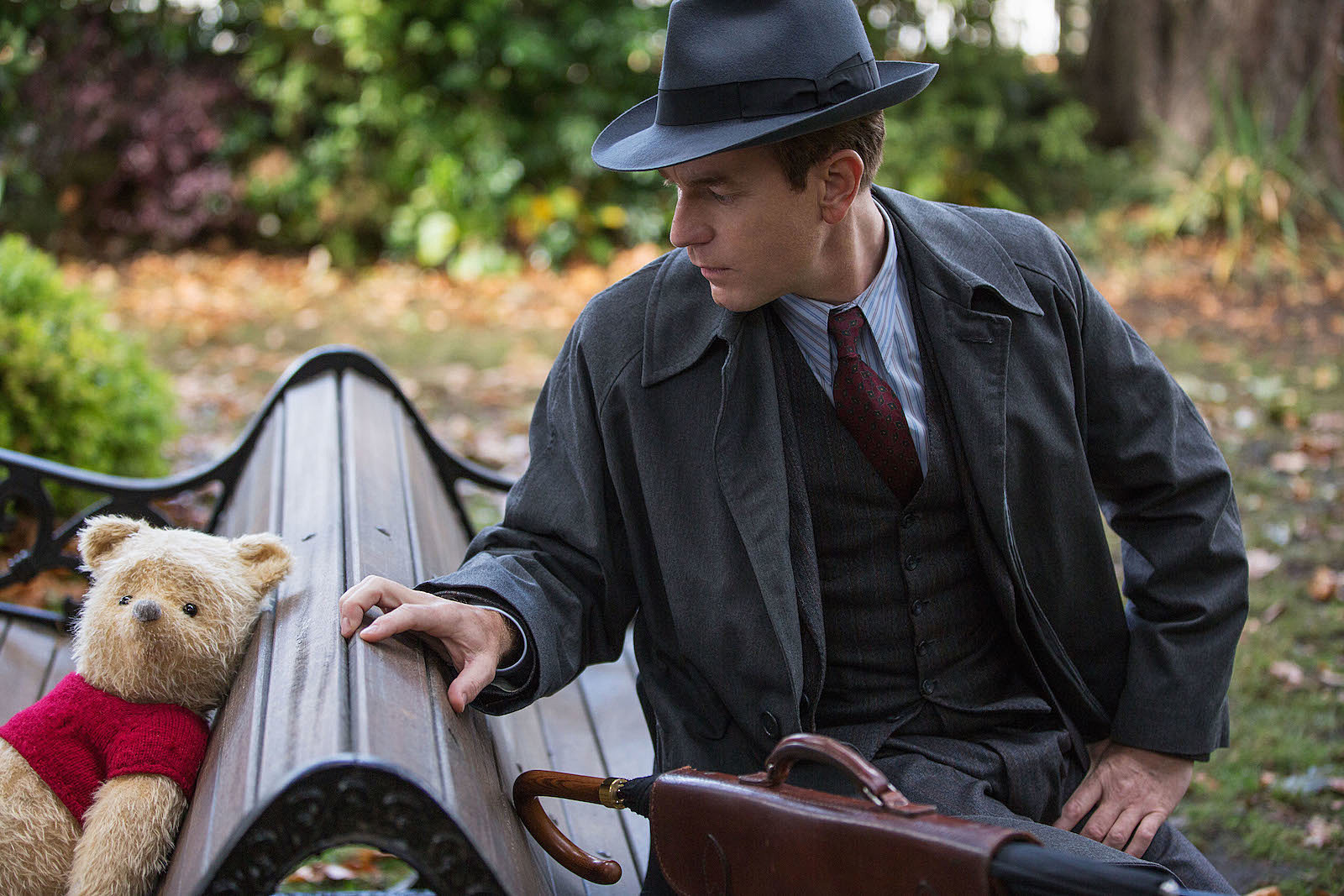 As we spend away our days hoping for a better future only to toil away every day, we consistently lose some part of ourselves. 'Christopher Robin' follows the story of the now-grown man and his childhood imaginary friend Winnie-the-Pooh. The story follows Christopher Robin and Winnie-the-Pooh locating Tigger, Owl, Piglet, Rabbit, Kanga, and Roo. However, as they search for their friends, they also end up discovering the meaning of life.
If 'Ted' focuses on the happiness and sacrifices one needs to make to achieve lifelong content, 'Christopher Robin' focuses on the need to rediscover the joy of life. With Ewan McGregor, Hayley Atwell, and Bronte Carmichael, the movie also features the voices of Peter Capaldi, Chris Pratt, Jim Cummings, and Brad Garrett. So, if you found 'Ted' to be amusive at all turns, then 'Christopher Robin' will weave a poignant element that will be equally hard to forget.
4. Toy Story (1995)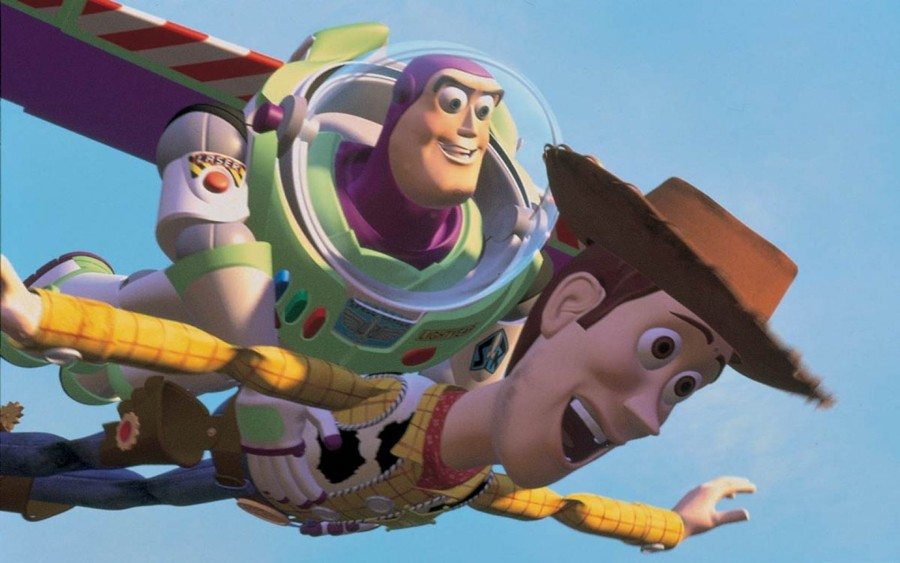 The first iteration in the cult classic series showcases how jealousy can be the mother of misery. When Buzz Lightyear is added to the legion of Andy's toys, everyone doesn't welcome him with equal enthusiasm. As Woody finds himself irked by the former's presence, more trouble follows. The movie features the voices of Tom Hanks, Tim Allen, Wallace Shawn, Laurie Metcalf, Donald Reignoux, and Estelle Harris. So if you found John's attempt at a new life and Ted's begrudging ways amusing, then you'll find the first installation of 'Toy Story' equally entertaining.
3. Jumanji (1995)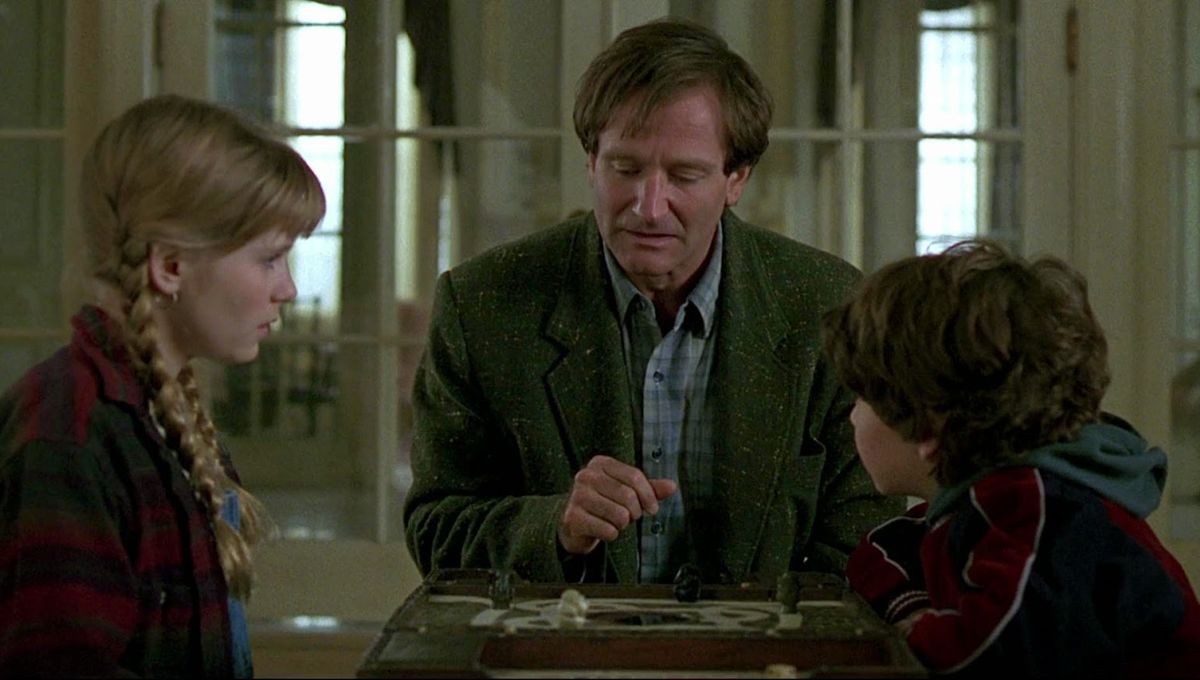 The delicate balance between reality and imagination is tipped off in director Joe Johnston's 'Jumanji.' The movie follows the story of two young siblings, Judy and Peter Shepherd, who come across an old jungle-themed game in their newly bought mansion. However, when the roll of the dice brings their worst nightmare come to life, the young children are left to wonder about the truth of the game. The cast features Robin Williams, Kristen Dunst, Bonnie Hunt, Bradley Pierce, and Jonathan Hyde. So if you found the funny and adventurous dynamic in 'Ted' invigorating, then you'll find 'Jumanj' interesting too.
2. Night at the Museum (2006)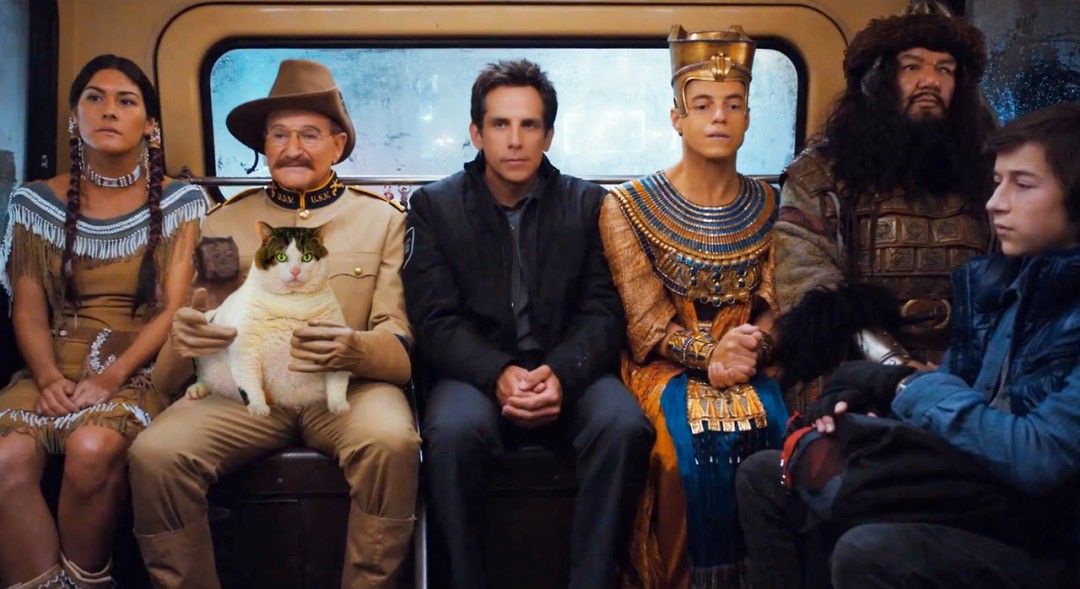 Despite an ambitious spirit, Larry Daley is subjected to menial tasks and finds himself accepting a security guard job at the Natural History Museum out of desperation. As he continues to believe that he's destined for something great, an unbelievable incident makes the animals and creatures preserved in the museum come alive. Directed by Shawn Levy and featuring Ben Stiller, Robin Williams, Rami Malek, Owen Wilson, Paul Rudd, Steve Coogan, and Dick Van Dyke, 'Night at the Museum' is a heartwarming piece of historical whimsy. So, if you find Ted and John funny and inappropriate, then 'Night at the Museum' will be the perfect movie for you to watch next.
1. Dr. Dolittle (1998)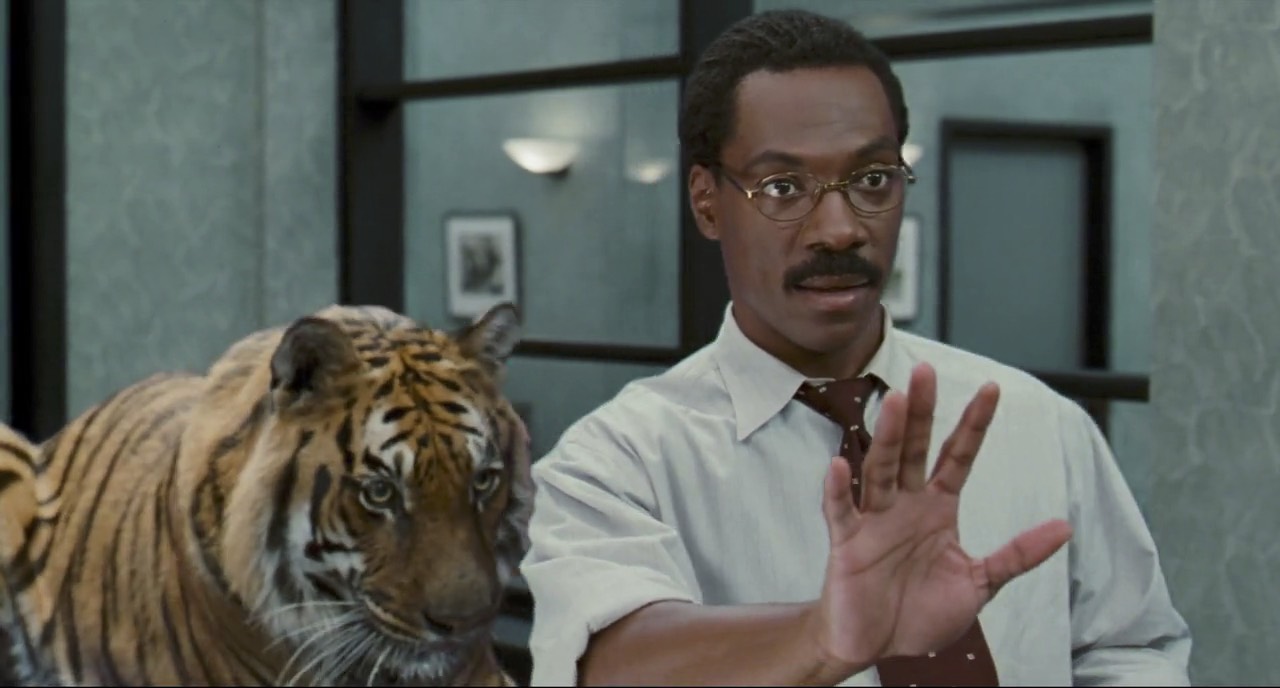 Director Betty Thompasan's 'Dr. Dolittle' reiterates that kindness and understanding can achieve a number of great things. Additionally, if you can speak to animals in need of care, that can help too. Starring Eddie Murphy, Raven Symone, and Kyla Pratt, the movie features the voices of Chris Rock, Ellen DeGeneres, and Jenna Elfman. So if you loved John's unyielding need to stay by his friend entertaining, then you'll find Dr. Dolittle's dilemmas with animals equally hilarious.
Read More: Best Animated Movies