'Seven Kings Must Die' is a historical drama action film that follows an epic conflict between different warring factions over the right to rule all of Britain. With the death of Edward the Elder, a civil war breaks out between his children over their father's legacy, with Edward's son Aethelstan (Harry Gilby) emerging victorious. Now setting his sights on the rest of Britain, he looks to Uhtred of Bebbanburg (Alexander Dreymon), the lord of Northumbria, to aid him in his conquest. But Uhtred himself is conflicted, as he does not want to choose between Aethelstan, whom he swore his loyalty to, and the safety of the people the young king has his eyes set on conquering.
Directed by Edward Bazalgette, the Netflix production is based on the book 'The Saxon Stories' by Bernard Cornwell and is a direct sequel to 'The Last Kingdom.' Filled with bloody, well-choreographed battles wrapped up in an equally well-written narrative, make the film an entertaining watch. If you enjoyed the film's premise, then here are a few recommendations to scratch that medieval drama itch. You can watch most of these movies similar to 'Seven Kings Must Die' on Netflix, Hulu, or Amazon Prime.
8. Valhalla Rising (2009)
Directed by Nicolas Winding Refn, 'Valhalla Rising' is an adventure film that follows One-Eye (Mads Mikkelsen), a man held captive in the Scottish Highlands and made to fight to the death with other prisoners for entertainment. But soon One-Eye escapes by killing his captors and joins the General (Ewan Stewart) and his group of Christian Norsemen who are headed for Jerusalem on a Crusade and fighting those they consider heathens on the way.
With attacks from every angle and their supplies dwindling, the group must learn to keep both the enemy and each other at bay if they wish to survive the journey. The Norsemen's fanatical obsession with Christianity and its edicts will remind viewers of the way Aethelstan followed the Bible in 'Seven Kings Must Die,' letting Lord Ingilmunder dictate his every action based on the holy book.
7. Ironclad (2011)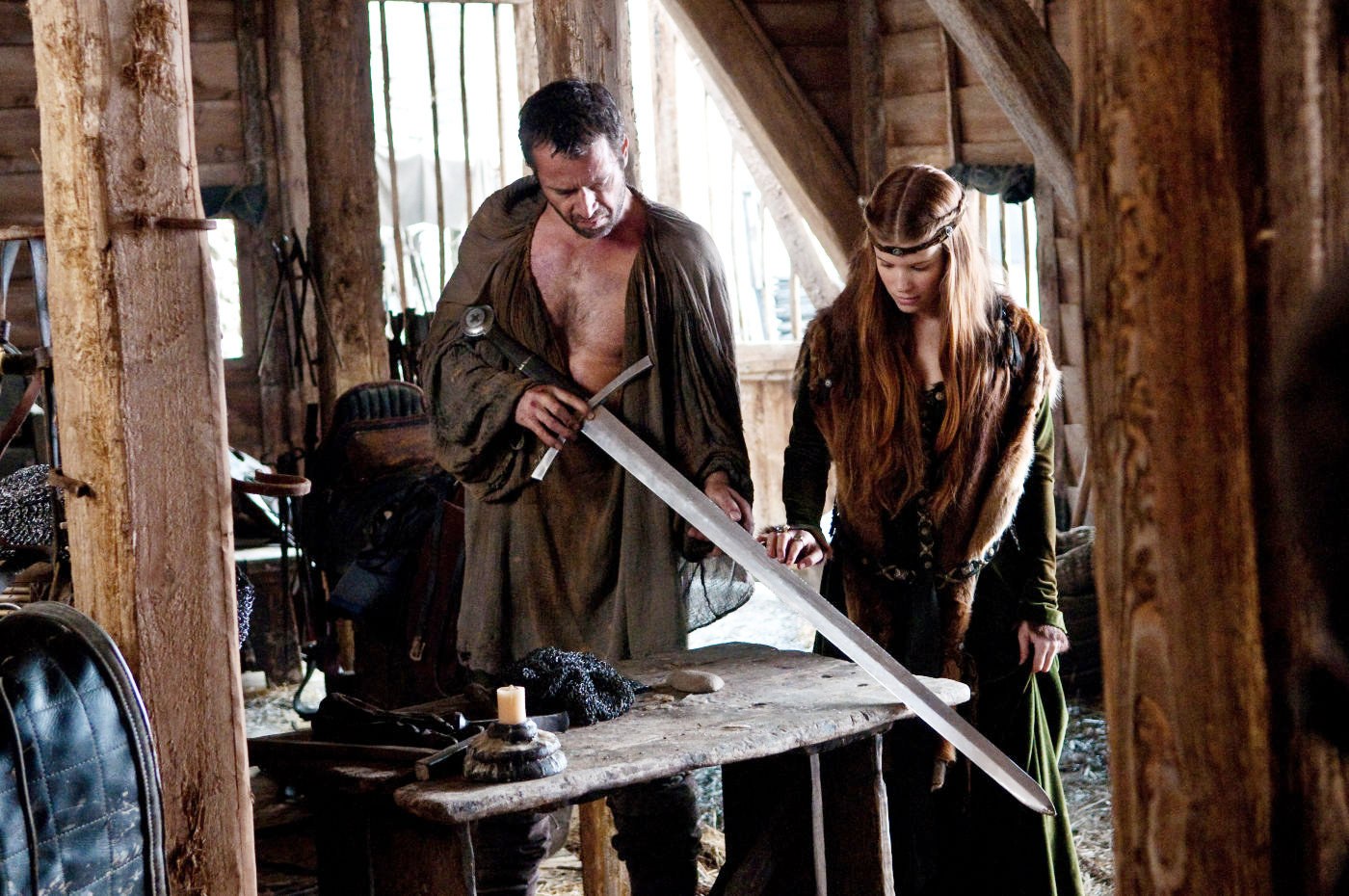 'Ironclad' is a British action-adventure war film that chronicles the signing of the Magna Carta, a document that dictated and ensured the rights of free men in England, and King John's (Paul Giamatti) attempts to forcibly nullify it. To restore his absolute authority over all of England, King John assembles a mercenary army to attack and kill every noble and clergyman who was involved in the creation and signing of the Magna Carta.
In order to stop him, a lone Knight Templar by the name of Thomas Marshall (James Purefoy) mounts a resistance at Rochester Castle with a makeshift army. Like 'Seven Kings Must Die', this Jonathan English directorial heavily draws from true historical facts with a few creative changes and gives viewers a glimpse into the formation of Britain as a unified nation.
6. Outlaw King (2018)
'Outlaw King' is a historical action drama film about Robert the Bruce (Chris Pine), who is forced into exile soon after being crowned King of Scotland. In order to reclaim his throne from the English, Robert the Bruce joins up with a band of mercenaries and engages in guerilla warfare across the land with the forces of Edward, the Prince of Wales (Billy Howle).
Directed by David Mckenzie, 'Outlaw King' depicts a fairly accurate historical account of events that transpired following the Scottish warrior William Wallace's death and how both England and Scotland were unified at the end. Fans of 'Seven Kings Must Die' will appreciate the period-accurate costumes and battle sequences in 'Outlaw King,' as well as the overall plot of one king going against another to claim his throne, much the same as Aethelstan did in the former.
5. The Northman (2022)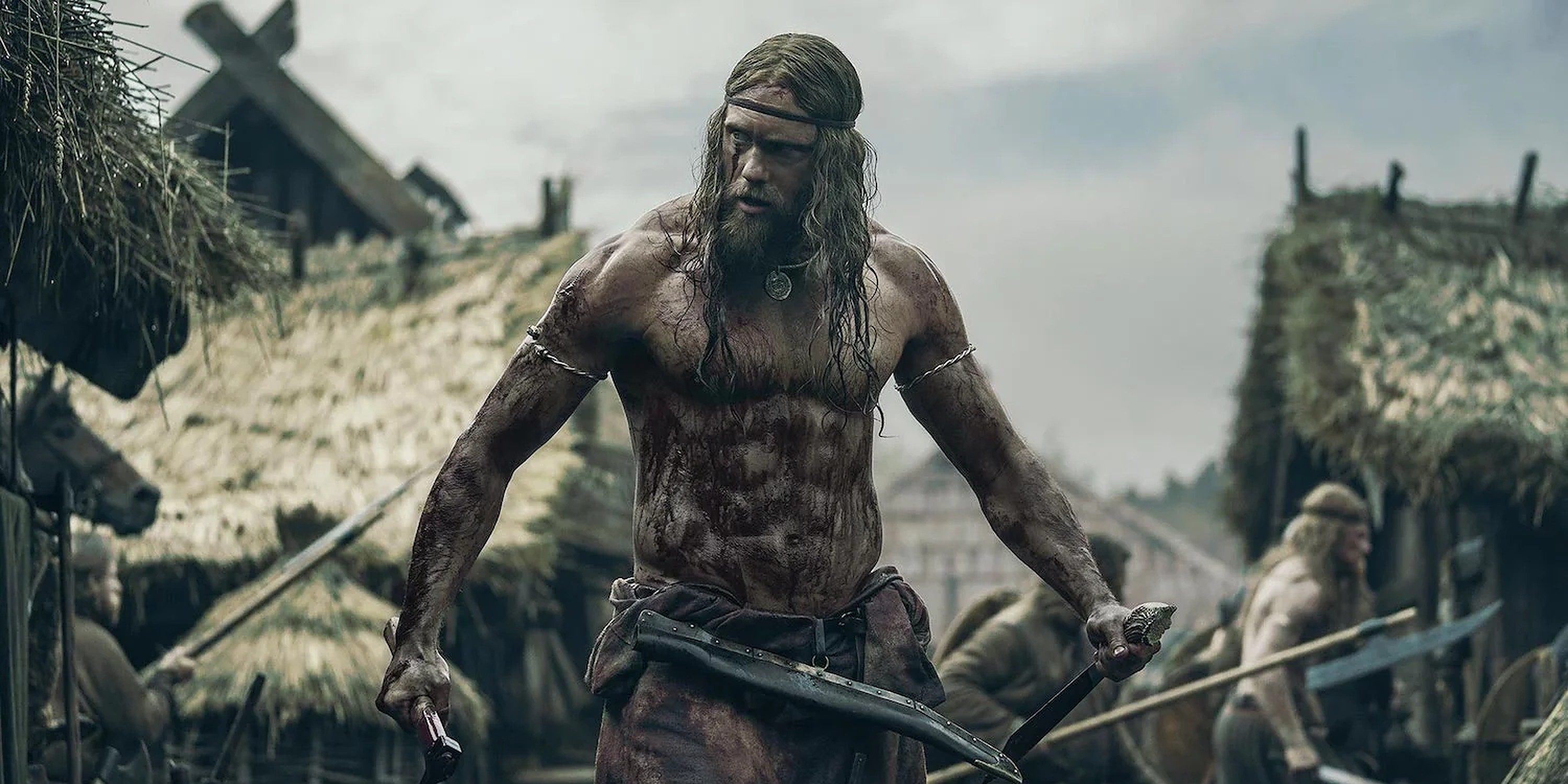 Directed by Robert Eggers, 'The Northman' is a historical action thriller film that revolves around Prince Amleth (Alexander Skarsgård), who lost his father, King Aurvandill (Ethan Hawke), in a brutal coup staged by Fjölnir the Brotherless (Claes Bang), his uncle, and took Amleth's mother (Nicole Kidman) captive as well. Fuelled by rage, Amleth transforms into a fierce Viking raider over the course of two decades.
A chance encounter with Olga (Anya Taylor-Joy), a Slavic Sorceress, sets Amleth down on his quest for vengeance once again as he hunts for his father's killer. Loosely based on 'The Legend of Amleth' by Saxo Grammaticus, 'The Northman' is reminiscent of 'Seven Kings Must Die' in its use of magical symbolism and a prophecy that hangs over the overall storyline, gently guiding it to its conclusion in a way that isn't revealed until the very end of the two films.
4. El Cid (1961)
Directed by Anthony Mann, 'El Cid' revolves around a heroic knight, Don Rodrigo Díaz de Vivar (Charlton Heston), commonly known as El Cid, and his struggle to drive the Moors out of Spain. But while the young Castilian warlord is trying to unify his countrymen against the invaders, he is forced into exile by Castile's power-hungry rulers who fear El Cid's influence on King Ferdinand of Castile.
With continuous in-fighting amongst the nobles and the royals in a power struggle, El Cid must somehow bring everything to order before the Moorish army assembling at Castile's gate launches a full-on attack against the Kingdom. 'El Cid' is somewhat inspired by the life of the real-life El Cid. Much like in 'Seven Kings Must Die,' there is an ongoing conflict in 'El Cid' between the king's children over who will inherit the throne after their father passes away, while peace is threatened from all fronts.
3. Kingdom of Heaven (2005)
Directed and produced by Ridley Scott, 'Kingdom of Heaven' follows Bailan of Ibelin (Orlando Bloom), a blacksmith by trade, and his fight to defend the Kingdom of Jerusalem from the forces of Ayyubid Sultan Saladin. Though a fictional tale, 'Kingdom of Heaven' attempts to chronicle the events that led up to the Third Crusade. Just like Uhtred of Bebbanburg, Bailan of Ibelin also becomes a man who unified a people despite the odds being against him in an impossible situation and continues to live on as a legendary defender in stories till the very end.
2. The King (2019)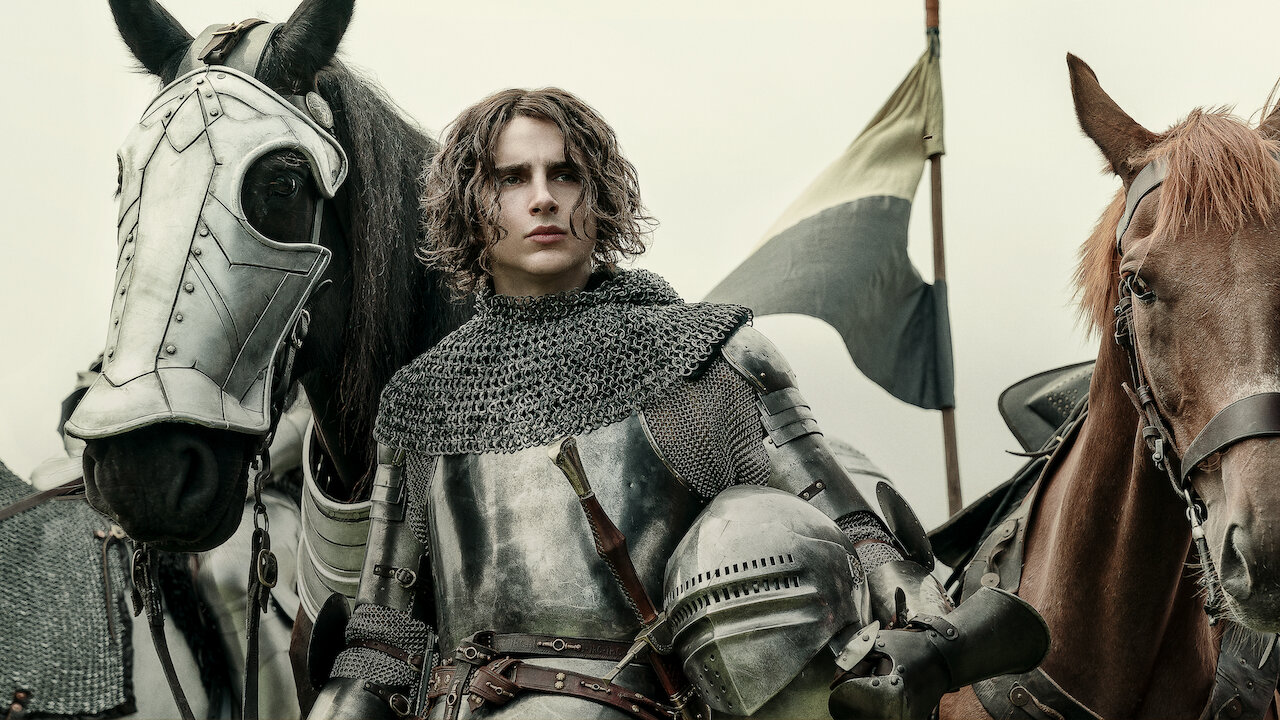 'The King' is an epic war film directed by David Michôd and centers around a young Henry V (Timothée Chalamet), who becomes king after his father's death. Despite the young king's attempts to maintain peaceful relations with all of England's adversaries, he is coaxed again and again through deceit, the selfish desires of the nobles in his court, and palace politics into conflict until he finally succumbs and launches an attack against King Charles VI of France. Just like in 'Seven Kings Must Die,' the mastermind behind the conflict turns out to be somebody closest to the king in this historical retelling of King Henry V's reign.
1. Braveheart (1995)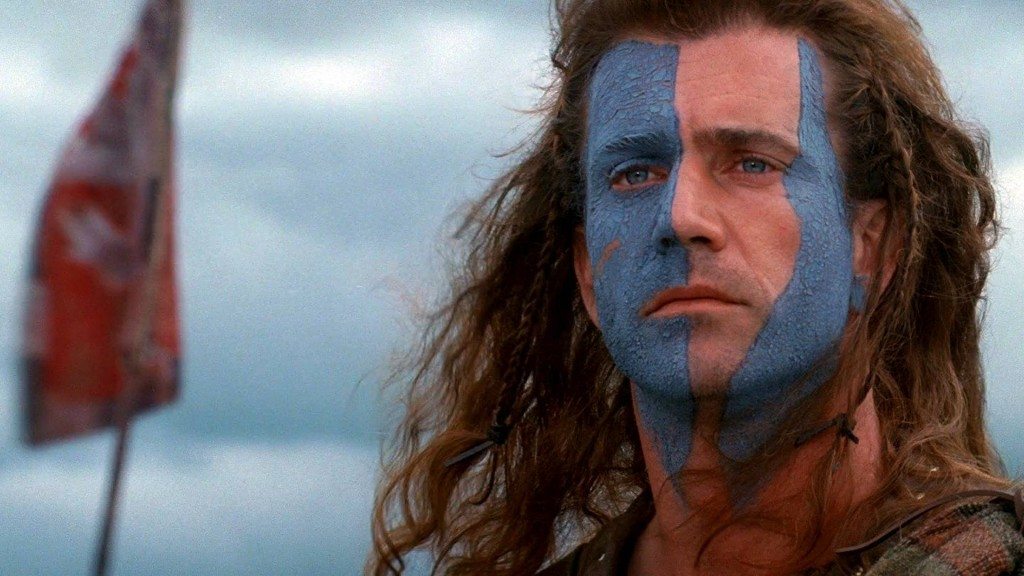 'Braveheart' is a historical drama film portraying the life of Sir William Wallace, a late 13th Century Scottish warrior who led the Scots in the First War of Scottish Independence against the forces of King Edward I of England. The film was directed by Mel Gibson, who also starred as Sir William Wallace. Fans of 'Seven Kings Must Die' will find parallels between William Wallace and Uhtred of Bebbanburg. Both are noble and fierce warriors who are respected and followed by many, and both become the key to the unification of Britain through their struggle and sacrifice.
Read More: Is Seven Kings Must Die a True Story?