A spin-off of the 1998 series, 'That 70s Show', 'That 90s Show' brings a brand new set of teenagers to Point Place, Wisconsin. It tells the story of a teenager, Leia Forman, who spends the summer of 1995 with her grandparents, Kitty and Red. Leia is the typical goody-two-shoes who is waiting for her life to turn into an adventure — and it does, when she comes across the coolest weird people she's ever met. Gwen, Jay, Ozzie, Nate, and Nikki are the neighborhood kids with whom she strikes up a friendship soon after she arrives at Point Place.
The teenage sitcom is created by Bonnie Turner, Terry Turner, Gregg Mettler, and Lindsay Turner. Now, if you've grown up watching 'That 70s Show,' be prepared for a rush of nostalgia because you'll get a glimpse of the older versions of most of the characters on the show, be it Leia's parents, Eric and Donna, or their neighbors, Michael and Jackie. If this show has got you craving more of the warmth and comfort of the 90s sitcoms, we've made you a list. You can watch most of these shows similar to 'That 90s Show' on Netflix, Hulu, or Amazon Prime.
8. Welcome Freshmen (1991-1993)
Following the daily shenanigans of the first-year students of Hawthorne Highschool, 'Welcome Freshman' started out as a sketch comedy which was later presented in the sitcom format. Created by Robert Mittenthal, the Nickelodeon series consisted of short skits on the group's situational challenges. It is similar to 'That 90s Show' in its brand of humor and the misadventures of the adolescent characters.
7. Moesha (1996-2001)
The titular character, Moesha (Brandy Norwood), is no ordinary teenage girl. She takes on the role of a mother figure in her family after her mother passes away. However, when her father remarries, she has a tough time stepping down and letting her stepmother take over the household duties. Beneath all this, Moesha is just someone who is trying to find herself, much like Leia from 'That 90s Show'. Throughout the five seasons of 'Moesha,' we see her encounter humorous situations that tend to present themselves during her painfully confusing teenage years.
6. Fifteen (1991-1993)

If you want to watch the mini-me version of Ryan Reynolds be infinitely adorable, you've got 'Fifteen,' a four-season teen drama about the students of Hillside School. While the show revolves around serious topics like alcohol abuse, the effect of divorce on children, and infidelity, it is a rather innocent illustration of the inner workings of teenagers. The show depicts quite the stereotypes akin to those of 'That 90s Show', making it another comfort show you can rely on.
5. Full House (1987-1995)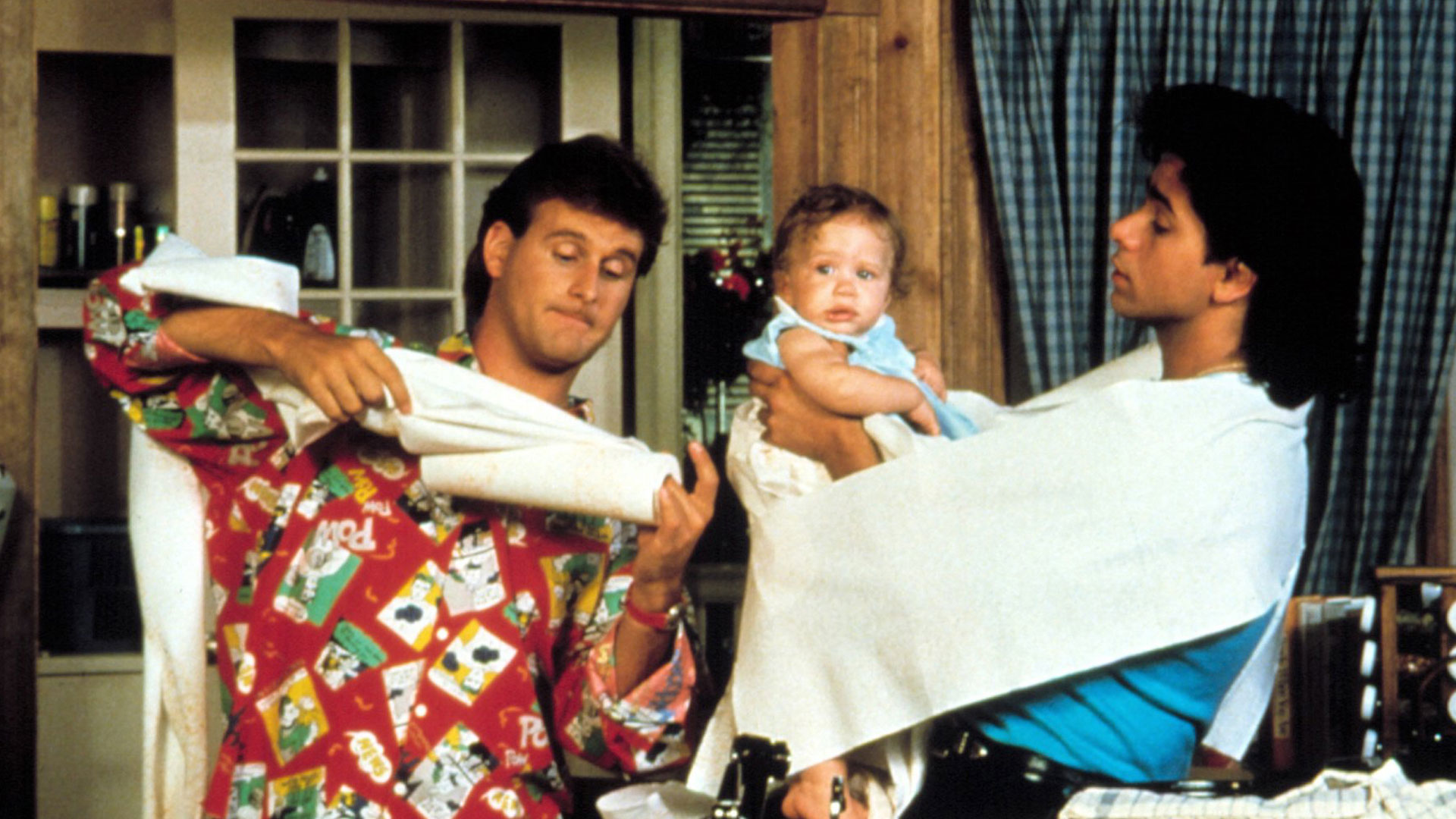 Created by Jeff Franklin, 'Full House' centers on Danny Tanner, a single father with three daughters, DJ, Stephanie, and Michelle. Along with his best friend, Joey, and brother-in-law, Jesse, Danny manages to raise his children as proficiently as possible. There is something so very satisfying about following the child characters in the sitcom grow older and evolve, just like actual people you know, and that's something this series offers over the eight years it was aired. Just the way the older version of the teenagers in 'That 70s Show' is shown in its spin-off, looking out for their kids the way they once were.
4. Salute Your Shorts (1991-1992)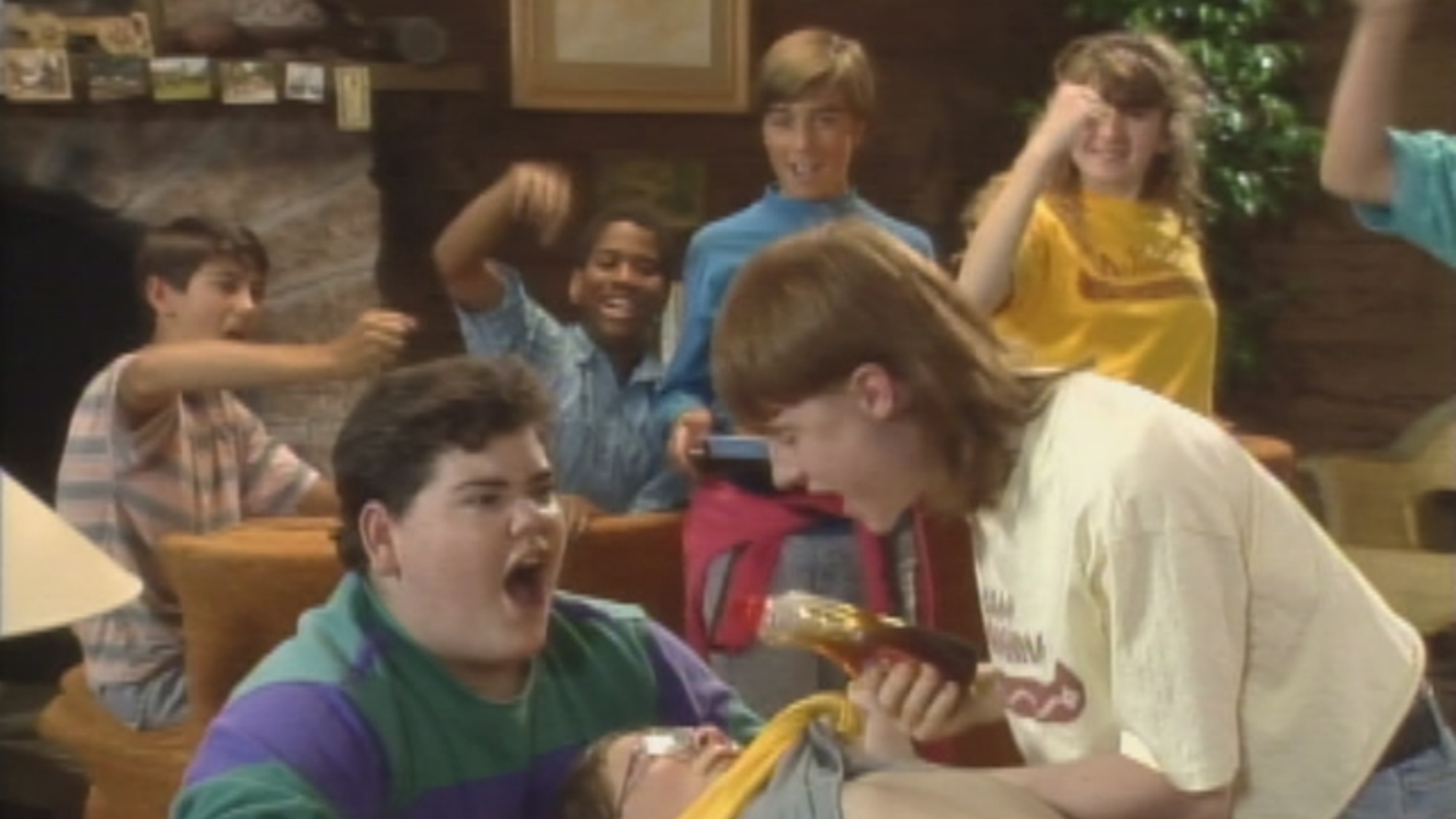 Teenage drama only gets intensified when it's set in a summer camp, just like in 'Salute Your Shorts'. It is based on the novel 'Salute Your Shorts: Life at Summer Camp' by Thomas Hill and Steve Slavkin, who is also the creator and narrator of the show. The series follows the daily jocularity and power play among the boys vying for the attention of the ladies at Camp Anawanna. They must carry out the most mischievous of mischiefs right under the nose of their upstanding but dim-witted counselor.
The two-season show is far more innocent and child-like than the contemporary teenage sitcoms, rendering it a special appeal. However, it involves the confusion and growing pains that govern any teenager's life, no matter what the time period, which is exactly what 'That 90s Show' claims.
3. Boy Meets World (1993-2000)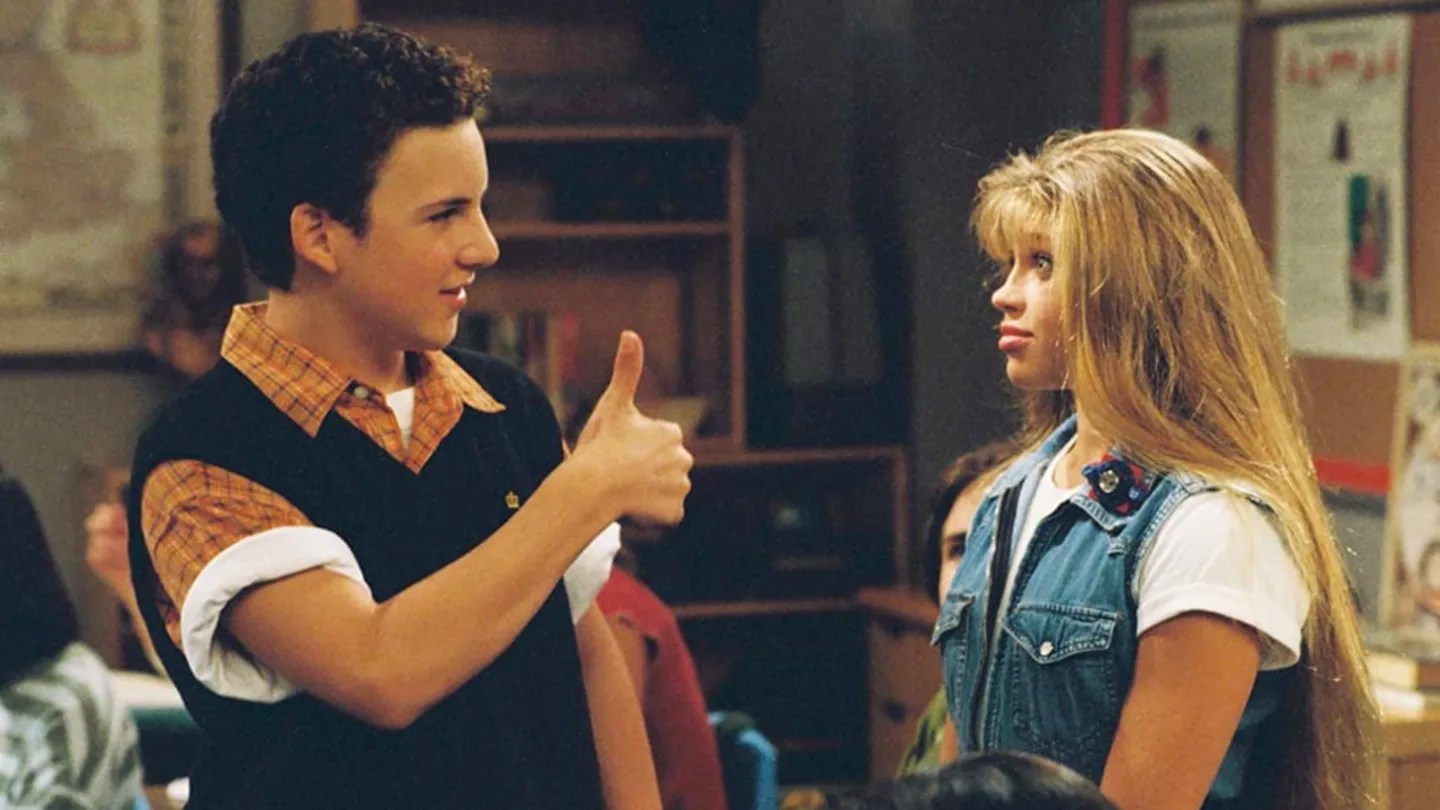 The widely loved show 'Boy Meets World' takes us along the journey of Cory Matthews as he navigates through the world of a teenager with the support of his teacher/neighbor George Feeny, his best friend, Shawn Hunter, and his lady-love Topanga Lawrence. Created by Michael Jacobs and April Kelly, this coming-of-age series is packed with gems of life lessons on how to cope with adolescence. It is congruent to 'That 90s Show' in its depiction of the exciting new love lives of the central characters as they explore teen romance in all its glory.
2. Saved by the Bell (1989-1992)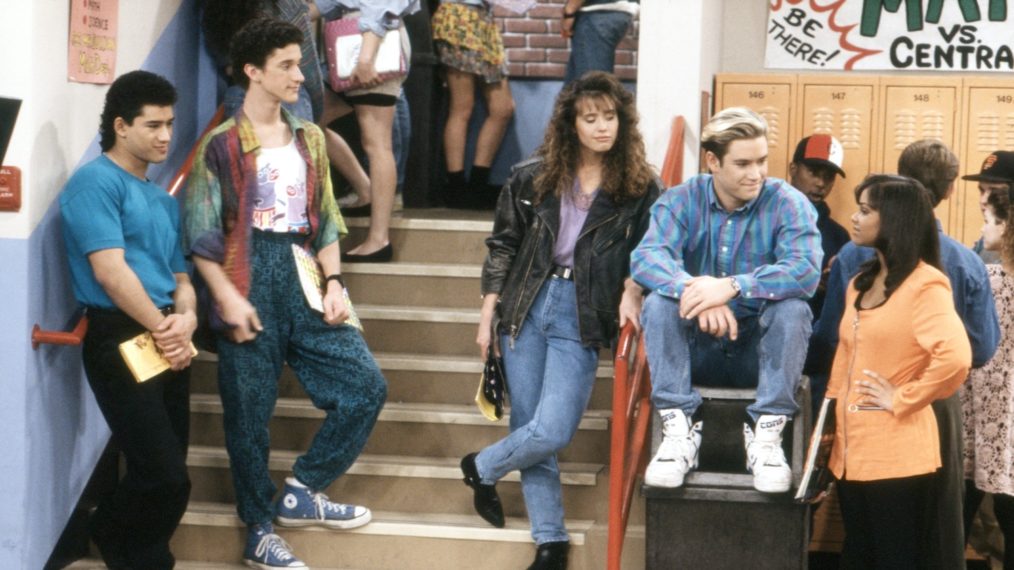 The original 'Saved by the Bell' by Sam Bobrick revolves around a bunch of high school students of Bayside High School in LA. It portrays their daily shenanigans and situational challenges punctuated with wholesome moments as the group of friends support each other through the rough patches of their lives. It also mulls over serious issues like women's rights, drug abuse, homelessness, and death. It is similar to 'That 90s Show' in the way the bonds between the group of friends grow stronger as the show progresses.
1. That 70s Show (1998-2006)
At the risk of making the countdown list anti-climatic, we can't help but add 'That 70s Show' at the number one spot simply because it deserves it (especially, in case you haven't watched it yet). The star-studded series with the young Ashton Kutcher, Mila Kunis, Topher Grace, and Laura Prepon is the ultimate go-to teenage sitcom of the 90s. It focuses on the struggle of the group to find purpose in their turbulent teenage lives, much like that in 'That 90's Show'.
Read More: Do Leia and Nate End Up Together in That 90s Show? Theories