'Unstable' is a Netflix comedy series that follows Jackson Dragon (John Owen Lowe) as he tries to save his biotech entrepreneur father, Ellis Dragon (Rob Lowe), from emotionally spiraling after the death of his wife in order to both save him and his company. Jackson has his work cut out from him, as his father is deeply eccentric and narcissistic. Parent-child relationships are complicated. They are also a favorite of television shows to explore in a comedy setting.
In 'Unstable,' the audience sees the real-life father-son duo of Rob Lowe and John Owen Lowe as they take on the lead roles and explore the complexities of the relationship between Ellis and Jackson together. If you enjoyed the show's premise and are looking to watch something similar, we have got you covered! You can watch most of these shows similar to 'Unstable' on Netflix, Hulu, or Amazon Prime.
8. Mom (2013-2021)
Created by Gemma Baker, Eddie Gorodetsky, and Chuck Lorre, 'Mom' revolves around Christy Plunkett (Anna Faris), who, after battling alcoholism and drug abuse, decides to restart her life working as a waitress and attending Alcoholics Anonymous meetings. But things only become complicated when Christy's estranged mother, Bonnie Plunkett (Allison Janney), comes knocking on her door. The eccentric and wild Bonnie is also a recovering alcoholic, and together the mother and daughter navigate through life while staying sober in the face of it all.
Similar to the strained relationship between Ellis and Jackson in 'Unstable,' 'Mom' sees Christie and Bonnie bond little by little after years of not having any contact with each other. On top of that, Christie is a mother of two, and her daughter is also a teenage mother. Using comedy as a medium, the show explores the topic of parental neglect and how difficult it is to not emulate the behavior one has seen growing up and decide to do better and be better for the sake of one's children. 'Mom' has also been lauded for tackling other real-life issues such as addictive gambling, homelessness, relapse, cancer, domestic violence, and death, and should thus be on everybody's watchlist.
7. Arrested Development (2003-2006; 2013-2019)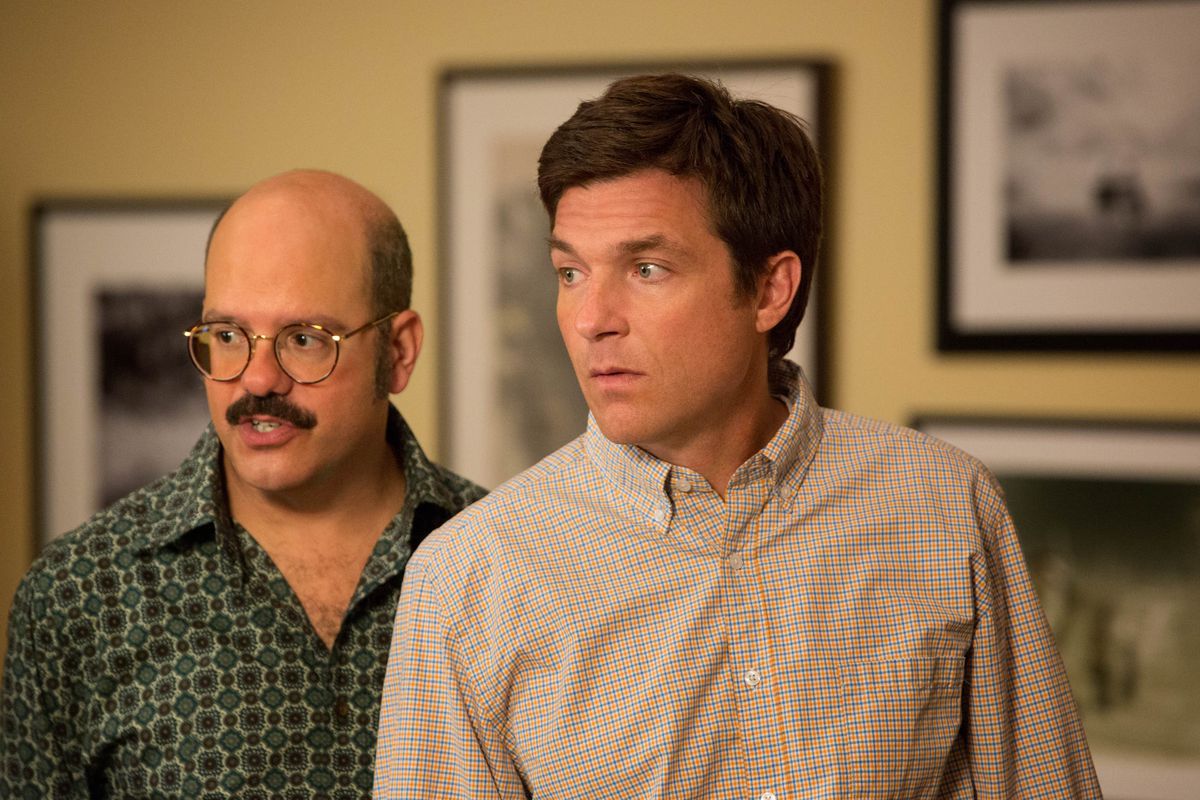 'Arrested Development' follows a wealthy but dysfunctional family, the Bluths. Once at the height of real estate development in Orange County, California, they lose everything after George Bluth (Jeffrey Tambor), the patriarch of the family, gets convicted of fraud. Now Michael (Jason Bateman), the only sane one in the family, must keep his eccentric and a little out-of-touch family in check and maintain peace at home, even though he isn't so eager about it.
Created by Mitchell Hurwitz, the backdrop of wealth and eccentric family members that need to be grounded back to reality in 'Arrested Development' is akin to Jackson Dragon trying to reel in his father's eccentricity to keep his company afloat in 'Unstable.'
6. Fresh Off the Boat (2015-2020)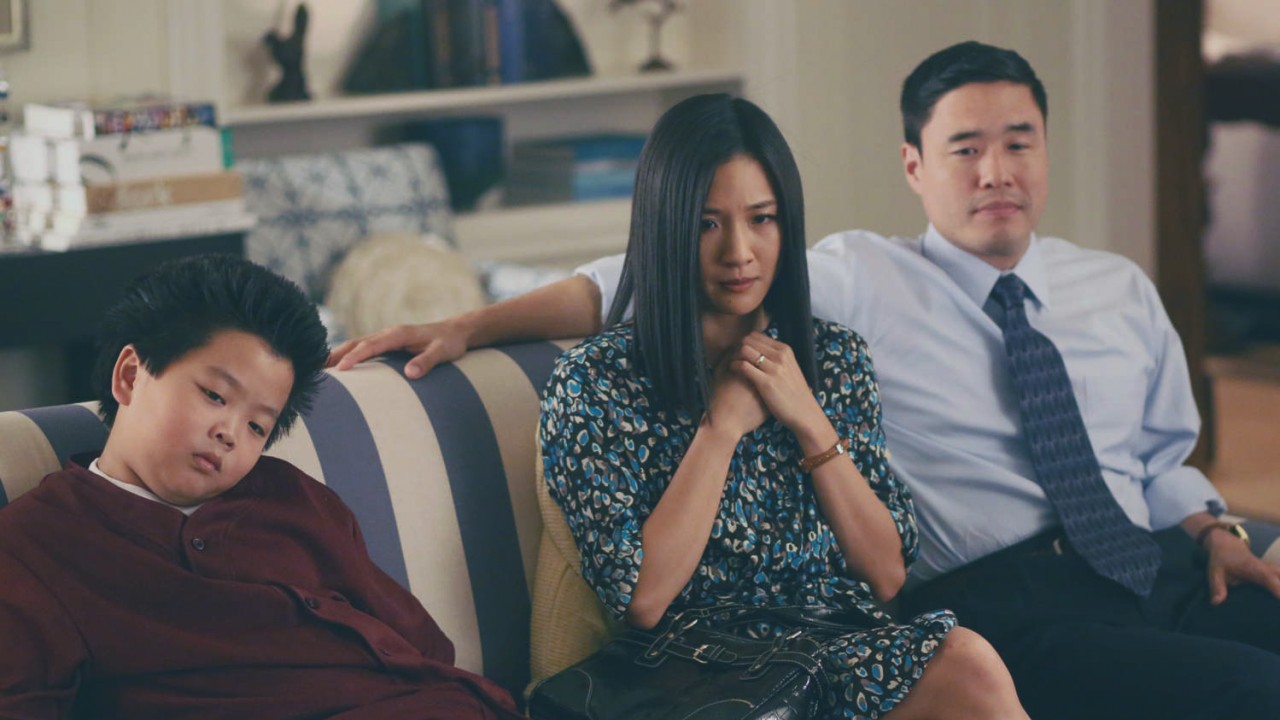 A Nahnatchka Khan creation, 'Fresh Off the Boat' is based on chef Eddie Huang's best-selling memoir of the same name and examines the lives of a Taiwanese immigrant family in 1990s Orlando. Eddie (Hudson Yang) is 11-years-old and loves hip-hop, while his formidable mother, Jessica (Constance Wu), keeps things running at home, and his father, Louis (Randall Park), manages a Western-themed restaurant named Cattleman's Ranch Steakhouse.
The situations the family gets into are hilarious, and the show is a poignant picture of immigrant families and their experiences adjusting to new environments while trying to maintain their own culture and identity in the face of serious issues like racism. 'Fresh Off the Boat' is a great example of how sometimes parents' expectations of their children can lead to a divide between them, depicted masterfully through Jessica and her need for her son's educational excellence. 'Unstable' also addresses the same through Ellis' desire to turn his son into a better version of himself.
5. Gilmore Girls (2000-2007)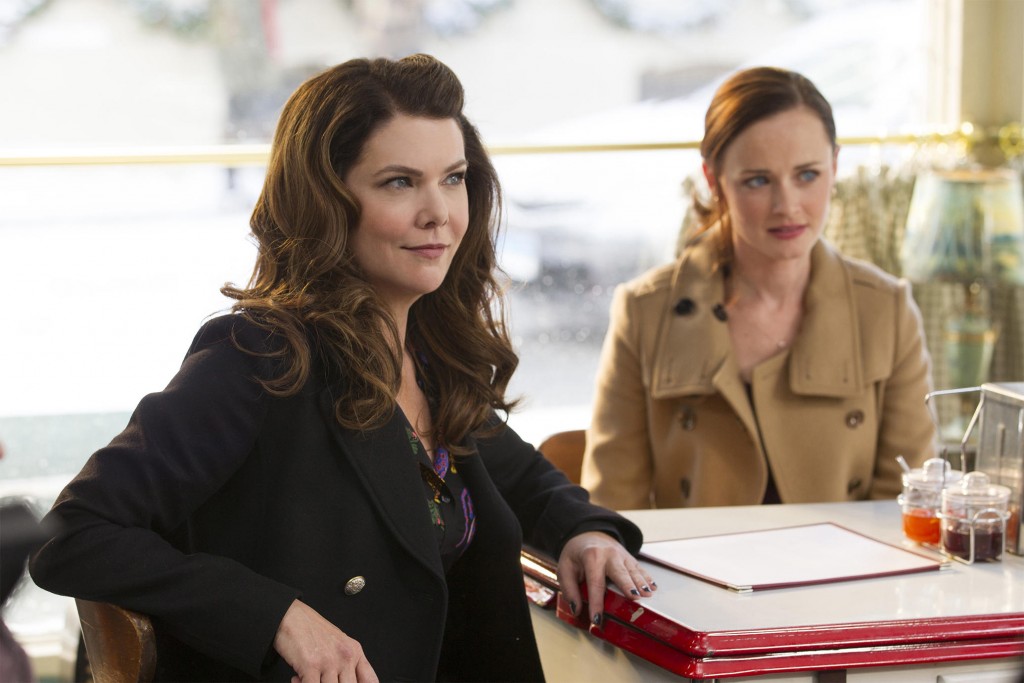 Created by Amy Sherman-Palladino, 'Gilmore Girls' revolves around the mother-daughter duo of Lorelai Gilmore (Lauren Graham) and Rory Gilmore (Alexis Bledel) as they go through life while juggling their contradictory personalities and ambitions. Lorelai is the fun-loving, single mom who wants to start her own inn, and Rory is the serious young intellectual whose dream is to attend Harvard. Lorelai had Rory when she was 16, which is also where their dynamic as parent and child stems from because Lorelai hasn't really experienced all that much in life before having motherhood thrust upon her.
Ellis Dragon's eccentricity in 'Unstable,' which could be interpreted as him not being mature enough despite founding and running a very successful company, is comparable to Lorelai's personality in 'Gilmore Girls.' Thus, at their core, both shows are in some way about a parent and child growing up together, as both individuals and in a familial dynamic.
4. The Office (2005-2013)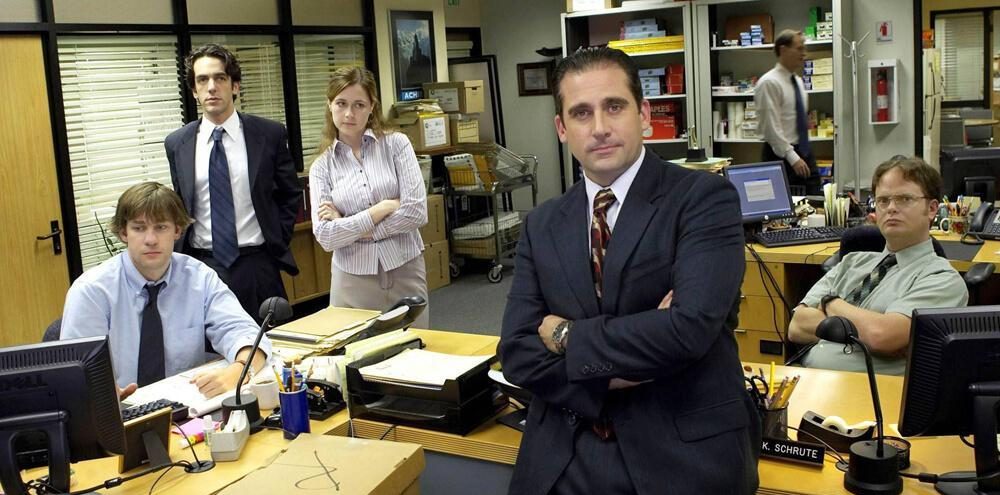 'The Office' is arguably the most popular and widely recognized office comedy in the world. The story is set in the sales department of a fictional paper manufacturing company in Pennsylvania. Captured entirely as a mockumentary, it follows Branch Manager Michael Scott (Steve Carell) and his intriguing cast of employees as they go about their day-to-day work.
It is based on the eponymous British show created by Ricky Gervais and Stephen Merchant and developed by Greg Daniels. All the characters in the show have depth and are well-developed. The characters each have their own unique arcs and are wonderfully eccentric and endearing at the same time. Much the same as 'The Office,' a major part of 'Unstable' is an office comedy as well, with Ellis Dragon's employees dealing with their boss' wild nature on a daily basis.
3. Black-ish (2014-2022)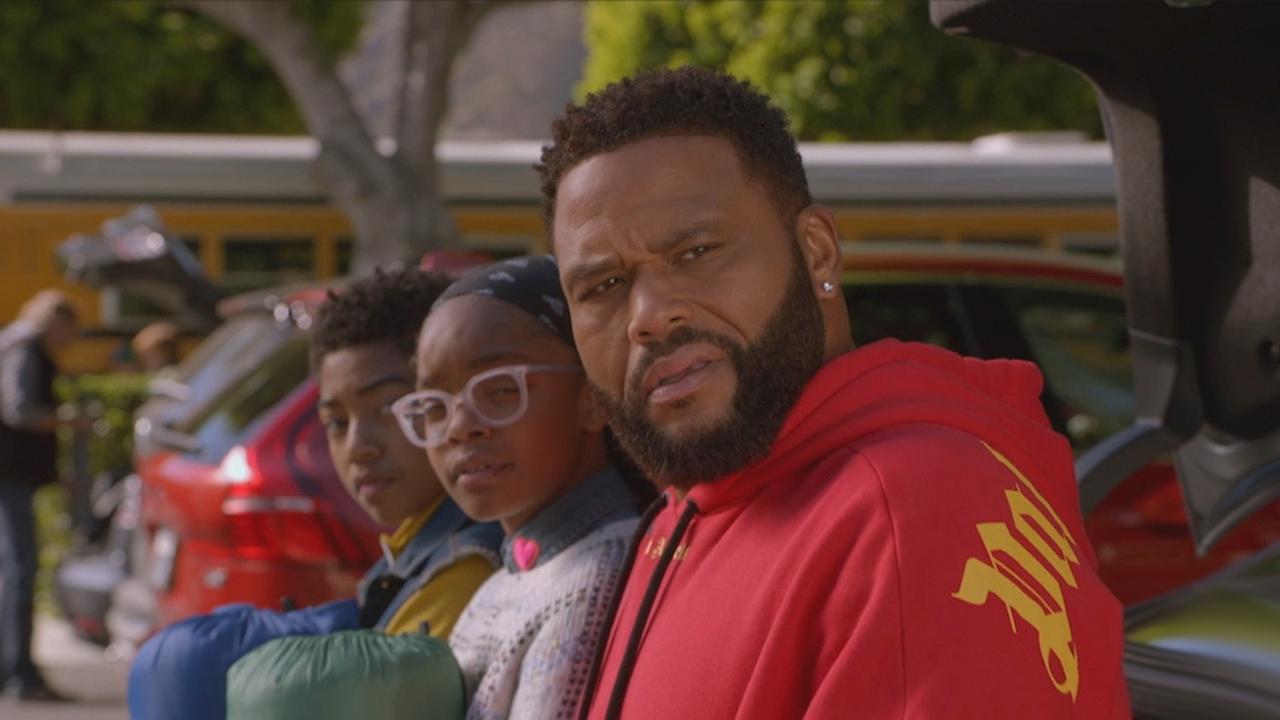 Created by Kenya Barris, 'Black-ish' revolves around the life of an upper-class African-American family in a predominantly white neighborhood. Andre "Dre" Johnson (Anthony Anderson) is a successful advertising executive who is afraid that his two children will grow up disconnected from their culture because they are being raised in a white suburb, while he, on the other hand, grew up in an inner city. His attempts to teach his children about what it is like being black often lead to tensions between them — especially with his son, Andre Jr. (Marcus Scribner).
It is difficult for anyone to separate their individual identity from their cultural and family background. Both 'Black-ish' and 'Unstable' explore this struggle through their narratives — with Andre making sure that his children remember their roots while allowing them to be their own person and Jackson trying hard to come out of his father's larger-than-life shadow to become his own person.
2. Modern Family (2009-2020)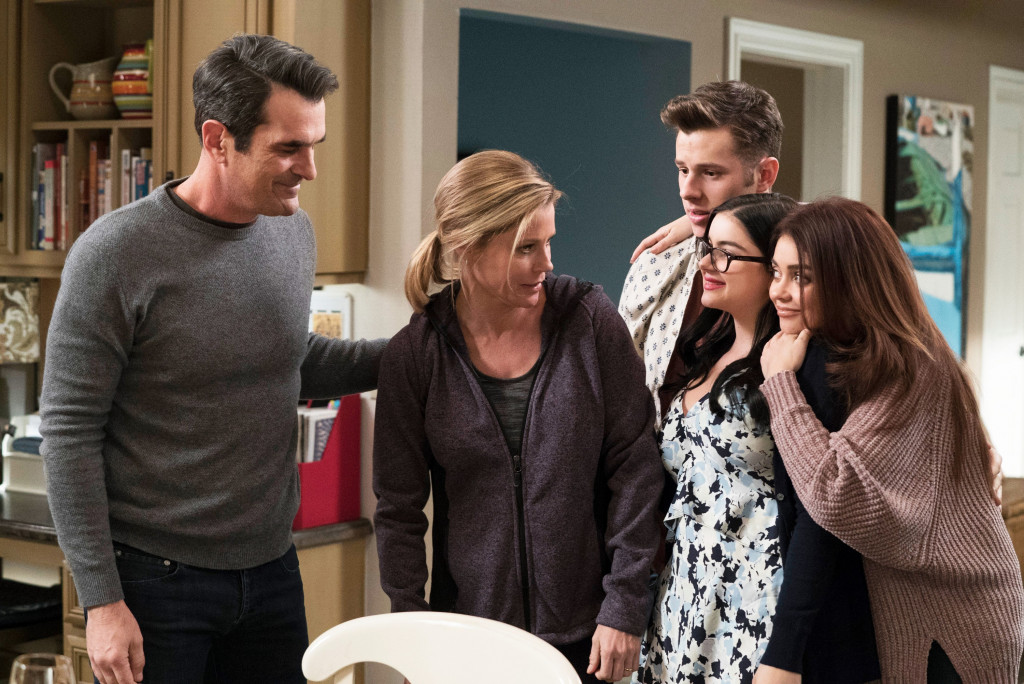 'Modern Family' centers around three different types of families, which are linked together by Jay Pritchett (Ed O'Neill) and his two children, Claire (Julie Bowen) and Mitchell (Jesse Tyler Ferguson). In line with the show's name, the story comprises instances that every modern-day family faces from time to time. A lot of what happens in the show is inspired by real-life incidents in the writers' lives, which makes each hilarious episode both believable and relatable.
One of the most beautifully presented topics in the Christopher Lloyd and Steven Levitan creation is the challenge of raising children who are each unique in their own rights and thus require different parenting approaches. Much like 'Modern Family,' Netflix's 'Unstable' focuses on the need to rely on each other's support during both the good times and bad in order to build and maintain a family, especially a healthy and accepting relationship between parents and children.
1. Schitt's Creek (2015-2020)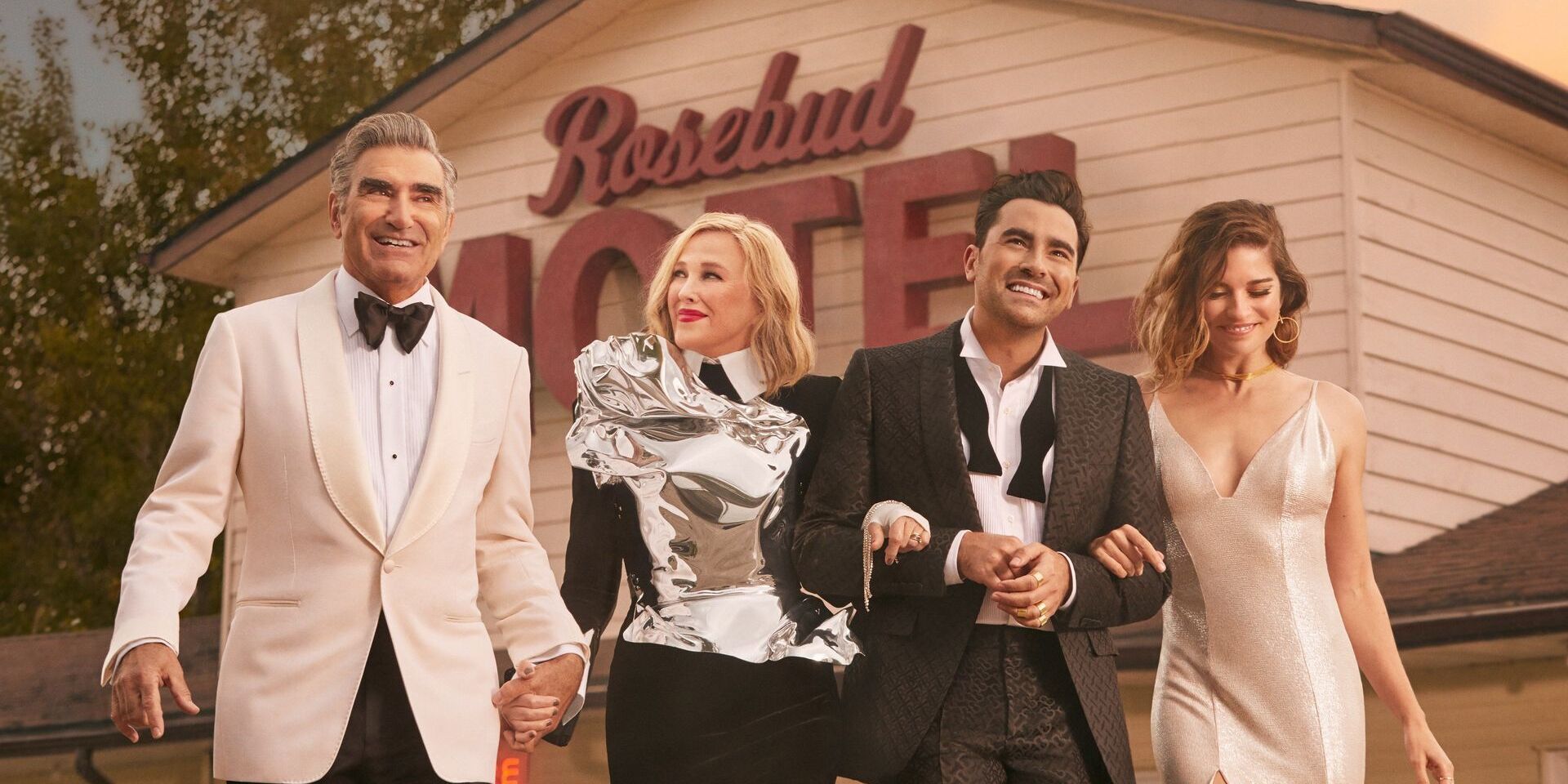 The Emmy award-winning show centers around a formerly upper-class family, the Roses, who have fallen on hard times after being swindled by their manager. They are left with nothing but a small town called Schitt's Creek to their name. The family's adjustment to their new lives and their well-to-do attitudes conflict with the town's more provincial residents is the source of the story's comedic element.
'Schitt's Creek' is created by Eugene and Dan Levy, a real-life father and son duo, who also play father and son in the lead roles in 'Schitt's Creek,' similar to Rob Lowe and his son, John Owen Lowe, in 'Unstable.' Both 'Unstable' and 'Schitt's Creek' look at the typical father-son relationships as they are depicted in comedy shows from a fresh and more open perspective.
Read More: Is Unstable Based on a True Story?