Sometimes, a feel-good drama series about a woman threatening to take down patriarchy is exactly what we need. Set in the 1950s, 'Lessons in Chemistry,' is based on a historical fiction novel of the same name by Bonnie Garmus. It follows the brilliant and ambitious scientist Elizabeth Zott, who is fired from her research institute after the news of her pregnancy is revealed. This is not the only hardship she has to face, and she's constantly reminded of how women need to stay restricted to the domestic space.
Thankfully, she doesn't care and bounces back with a cooking show on TV, where she can use her platform to send subtle inspirational messages to housewives and children who watch her. Created by Lee Eisenberg, Brie Larson is the face of the show, supported by Stephanie Koenig and Lewis Pullman. It depicts a strong female character in male-dominated times, a sisterhood of sorts, and the need to understand what brilliant women are capable of despite society's interference.
8. Self Made: Inspired by the Life of Madam C.J. Walker (2020)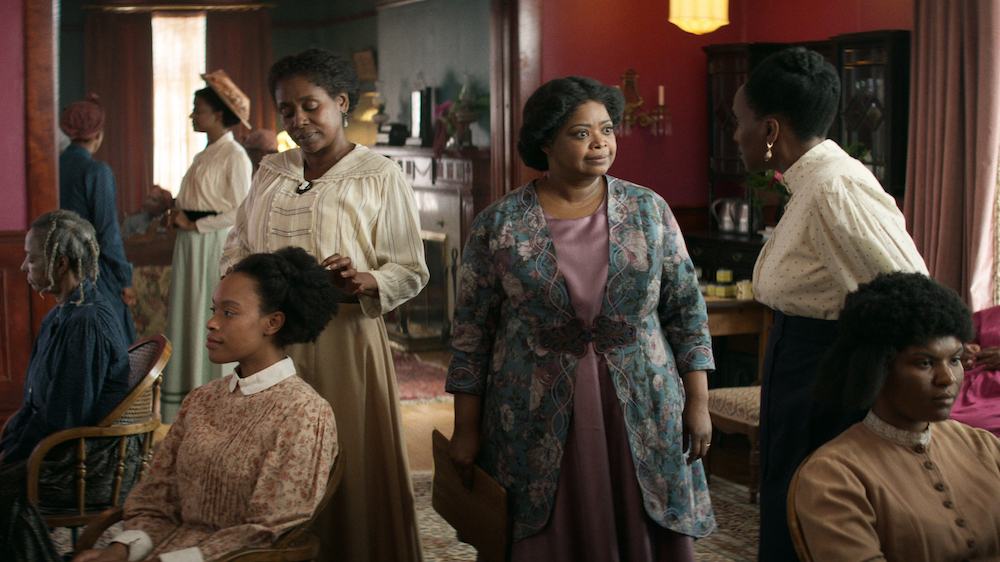 Just as the title suggests, 'Self Made' is a moving rags-to-riches drama series inspired by Madam C.J. Walker and the beauty empire she built, making her the first ever self-made female millionaire in America. With Nicole Jefferson Asher, Elle Johnson, and Janine Sherman Barrois serving as the showrunners, this miniseries follows Walker's journey as a stressed washerwoman in poverty to someone who knows beautiful hair gives confidence to women and sets out to start a business.
The road isn't easy, but with determination, she learns to conquer her fears and starts selling and expanding her line of products. Octavia Spencer plays the titular character, supported by Garrett Morris and Blair Underwood. It's similar to 'Lessons in Chemistry' in how it portrays a strong female character set in a time when women were supposed to be domesticated. Both the women thankfully don't listen to the society and continue to grow.
7. The Great (2020-2023)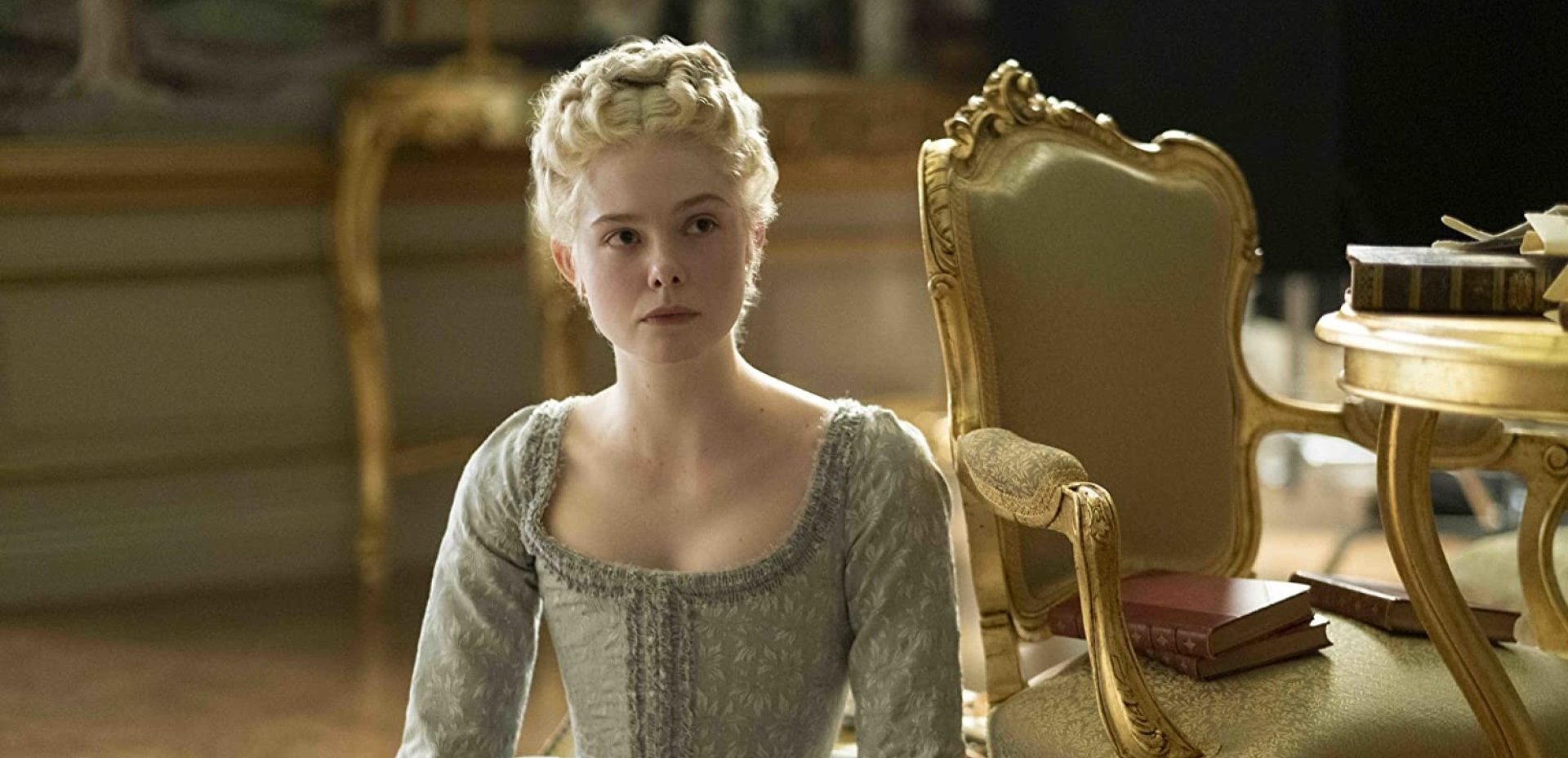 Loosely based on the story of Catherine the Great, with plenty of humor added to the narrative, 'The Great' is a satirical drama series set in 18th-century Russia. In the show, creator Tony McNamara takes the viewers on a journey into the life of Empress Catherine, who takes over the governance of the country after marrying the emperor. With him taking the backseat to explore other wonders of life, a fresh mind like Catherine is thrown into a political setting where she needs to gather allies and implement changes to be considered a worthy ruler.
With strong performances from Elle Fanning, Nicholas Hoult, and Phoebe Fox, this show is similar to 'Lessons in Chemistry' in how it depicts the kind of impact women in a patriarchal society can have if they're just given a platform to express their views. While Catherine is off to a rocky start, just like Elizabeth, she thinks long-term and knows her decisions can bring about change.
6. The Dropout (2022)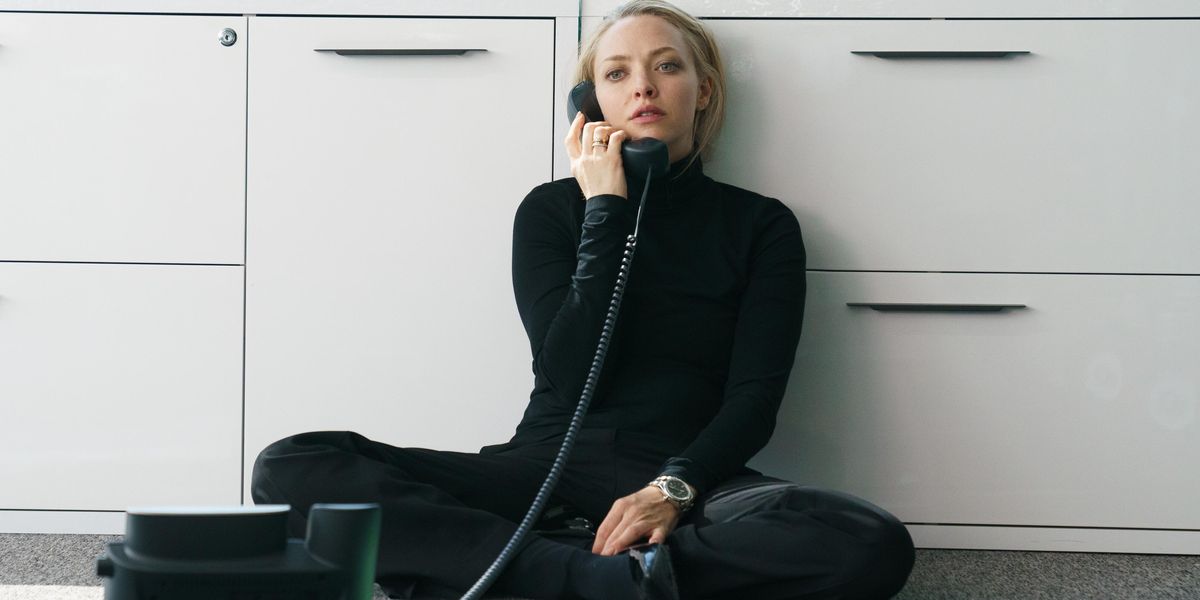 Created by Elizabeth Meriwether, 'The Dropout' is based on the real story of Elizabeth Holmes and the Theranos scandal, mostly adapted from the ABC audio podcast of the same name. Elizabeth is a Stanford dropout who gets a revolutionary idea to make an impact on the healthcare industry with the help of a drop of blood. But as the time for building the prototype comes, and investors need assurance, she knows she needs to do something extraordinary to maintain the image she has built of herself and her company. Unlike 'Lessons in Chemistry,' the Amanda Seyfried starrer is based in the modern world, but it still follows the story of a female scientist who believes in herself and her abilities and knows she has to make use of the platform provided to her.
5. Halt and Catch Fire (2014-2017)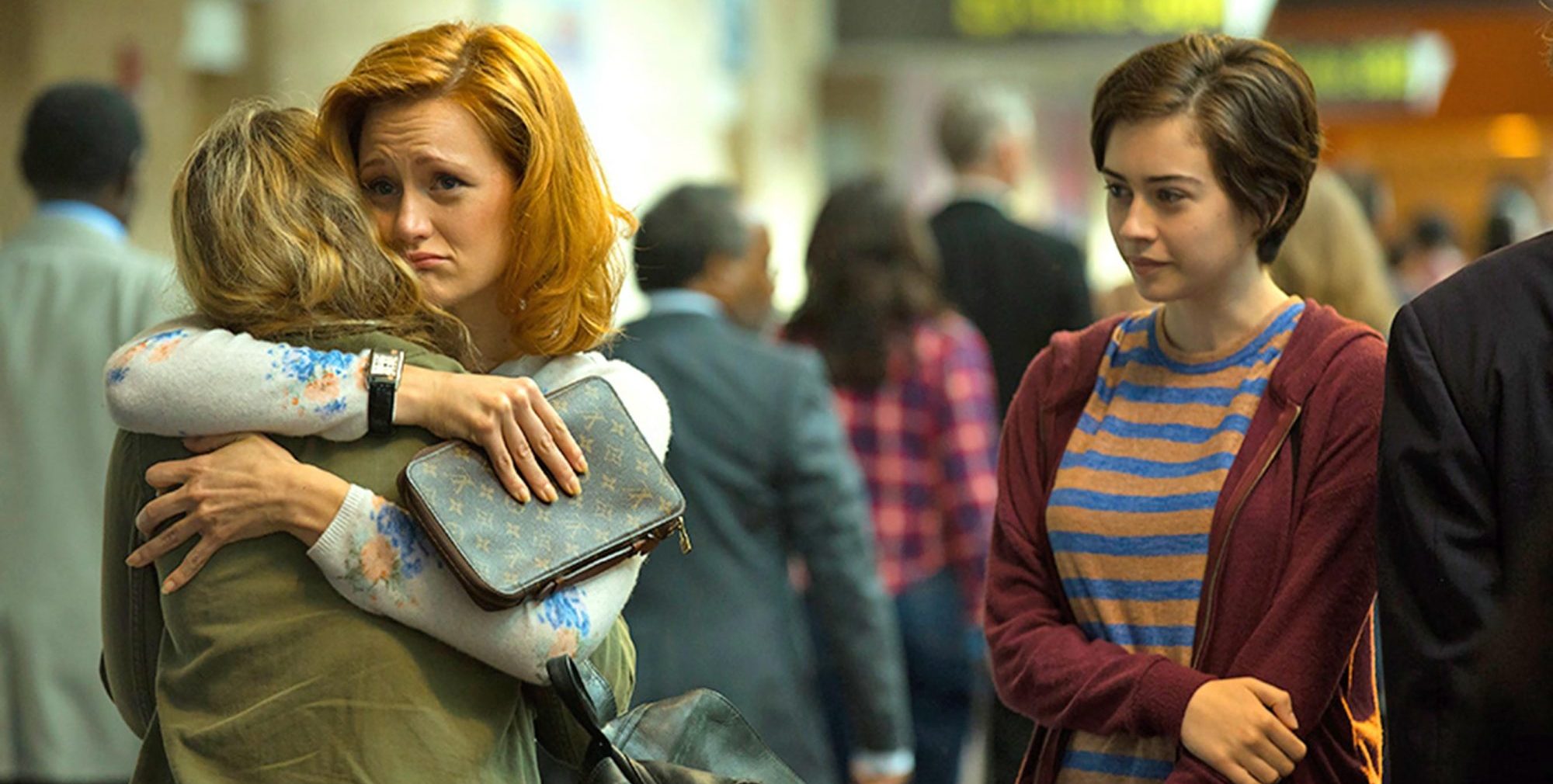 Although 'Halt and Catch Fire' is a fictional drama series about the technological revolution in the 1980s, it takes inspiration from a lot of true events to highlight the role women played as innovators. Creators Christopher Cantwell and Christopher C. Rogers frame a thrilling narrative where a lot of women as leaders or brilliant coders are depicted as huge contributors to the revolution. It initially follows three unlikely partners brought together due to their passion for technology and perceptions about what can be achieved from it.
Starring Mackenzie Davis, Annabeth Gish, Lee Pace, and Scoot McNairy, this series is about the struggle of some youngsters to follow their passions despite protests from those who don't know any better. Just like 'Lessons in Chemistry,' this series depicts the contributions of women in tech, which hasn't been highlighted much otherwise. Both shows follow strong female characters who are driven by their ambition and need for growth.
4. Mrs. America (2020)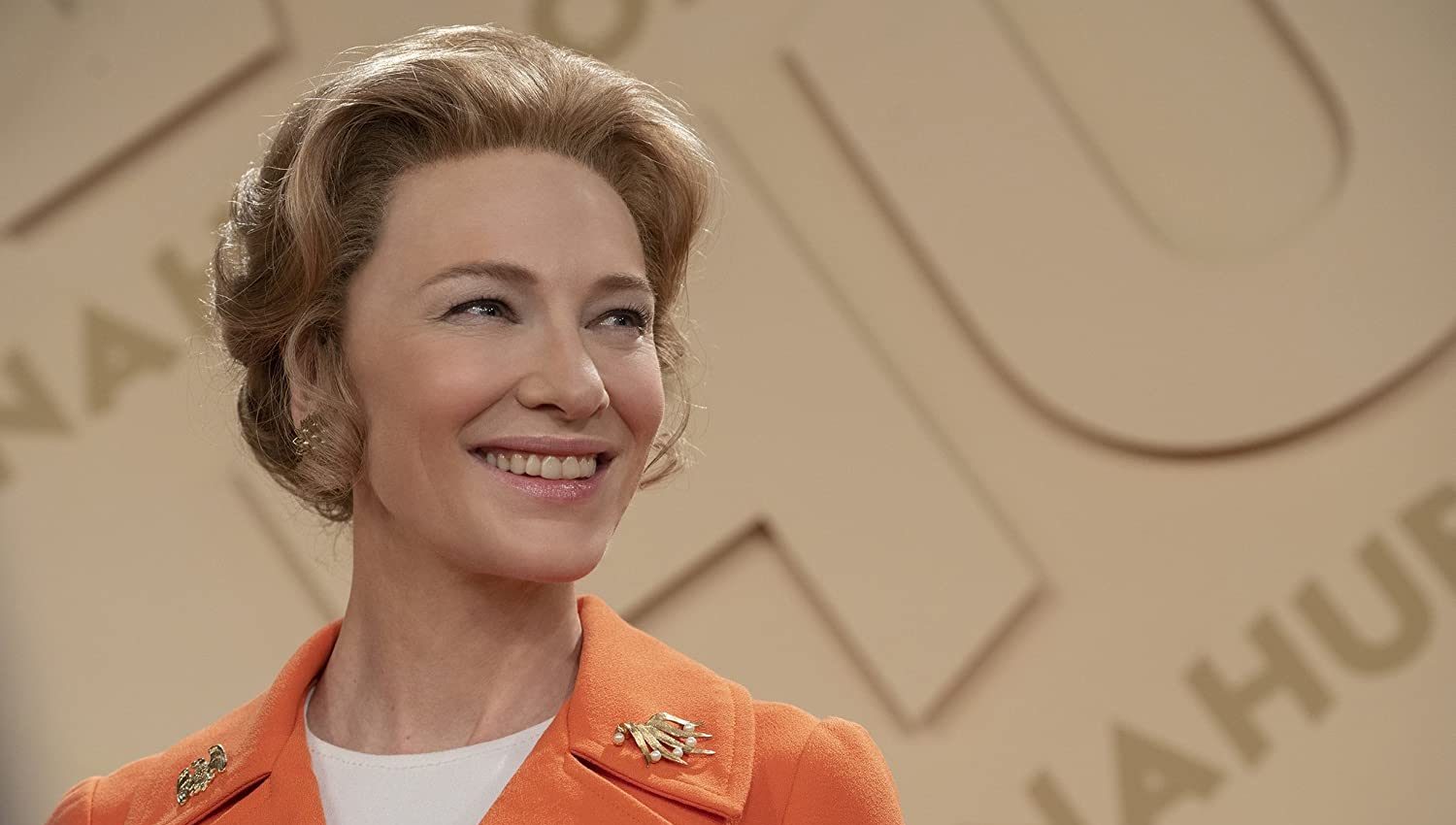 Providing a dramatized version of the real movement for the ratification of the Equal Rights Amendment in the 1970s, the historical drama series presents an engaging story. In 'Mrs. America,' the liberals fighting for women's rights are met with a worthy opponent in Phyllis Schlafly, a conservative activist. Things get complicated due to the complexity of Schlafly's character, who, on the one hand, is the strong female lead people look up to with strong views on national defense, and on the other, doesn't feel the need for women to be equal to men and get rights.
Created by Dahvi Waller, the Cate Blanchett and Rose Byrne starrer reminds one of 'Lessons in Chemistry' due to its portrayal of strong female characters who know what they want and are willing to use their platform for it, even if it's about different things. Both shows depict women who recognize their crucial role outside the house and are willing to fight for it.
3. Dickinson (2019-2021)
Even if the world knows Emily Dickinson as a famous poet of the 19th century, there wasn't much she could do as a woman to gain recognition when she was alive. Trying to capture the essence of her life, creator Alena Smith leads Hailee Steinfeld to portray 'Dickinson' in this fictionalized comedy-drama series. Exploring modern overtones, this show follows Dickinson as she rebels and struggles to fit into society, all the while dreaming about making her poems come to life.
Dickinson is not allowed to write, but that doesn't stop her from letting her creativity flow even during the Civil War. This story is set a century before 'Lessons in Chemistry,' where women have absolutely no voice, but just like Elizabeth, Dickinson manages to use her platform as a writer to share her thoughts and feelings, including her disagreement with patriarchy.
2. The Queen's Gambit (2020)
With Scott Frank and Allan Scott as the creators, this fictional drama series is based on a novel by Walter Tevis of the same name. 'The Queen's Gambit' is all about genius orphan Beth Harmon, who thrives in silence and soon becomes known as a brilliant child prodigy. Chess is her passion and something that keeps her up at night, and she finds it beautiful. But the attention gets to her, and she slowly recedes into her own shell.
Featuring Anya Taylor-Joy and Bill Camp, among other talented stars, this thrilling series gives a good enough peek into a famous child prodigy's life. Just like 'Lessons in Chemistry,' Beth is told from her childhood that men won't take her seriously since it is set in the 1960s, but just like Elizabeth, she doesn't care and follows her passion, only to gain a lot of respect from her male colleagues.
1. The Marvelous Mrs. Maisel (2017-2023)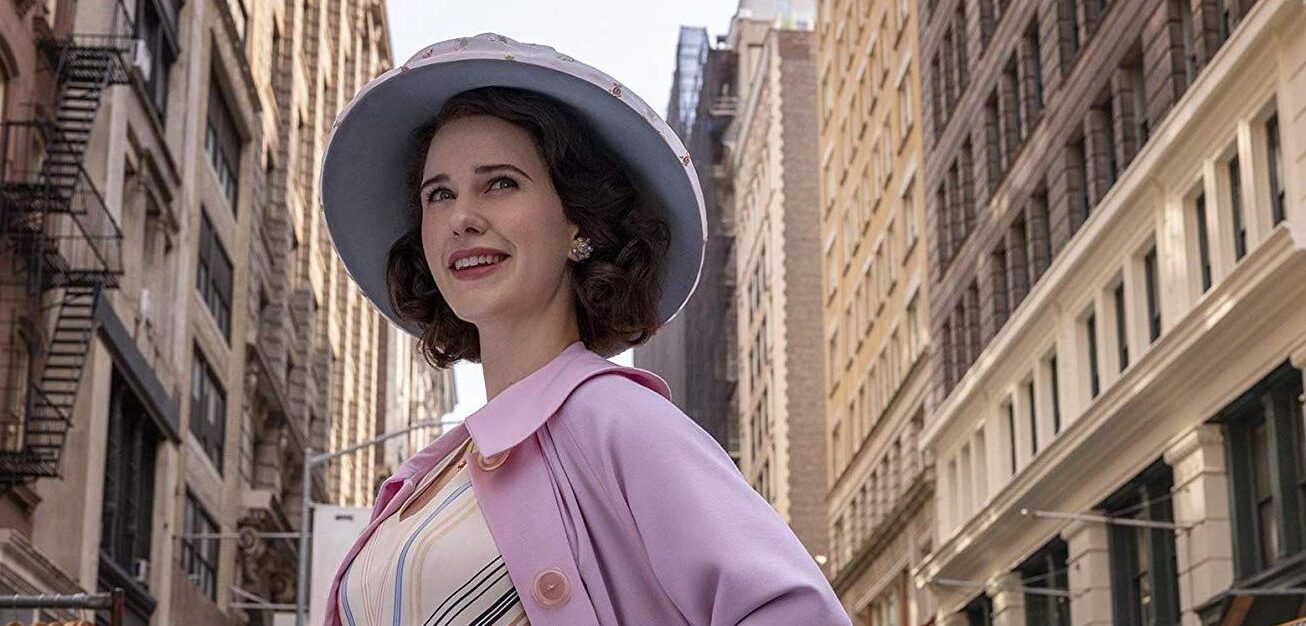 Set in the 1950s when women hardly had a voice, this comedy-drama show follows the story of a single mother of two, Miriam "Midge" Maisel (Rachel Brosnahan), who dares to follow her dreams. Created by Amy Sherman-Palladino, 'The Marvelous Mrs. Maisel' tells the story of a larger-than-life character who is inspired in parts by famous comedian Joan Rivers. Midge lives a conventional life till her husband leaves her for his secretary, and she doesn't have a plan anymore.
In her journey of exploring herself, she realizes she is a great comedian and works hard to make a name for herself in a male-dominated society. Her journey reminds one of 'Lessons in Chemistry,' since Elizabeth too is a single mother in the 1950s with ambitions in a time when everyone questions her worth, but she never gives up on what she believes in.