Amazon had started out as a delivery service, but over the past few years, it has earned a whole new reputation. The best thing for any business is to evolve with time, and Amazon saw that opportunity with the increasing influence of streaming services. With its already set-up clientele throughout the world, all Amazon had to do was make an effort at trying out something new. They did it, and they did it quite well. Adding an endless number of movies and TV shows to its library, Amazon offers an extensive collection to its audience. While you can rent and buy movies on it with great ease, it is the Prime service which is the best thing about it. Like its contemporaries, Amazon has started investing in its original programmes and the result is some wonderful things for us TV addicts. Here is the list of the best Amazon Prime original series ever. These TV shows can be streamed on Amazon Prime video right away.
22. Vanity Fair (2018)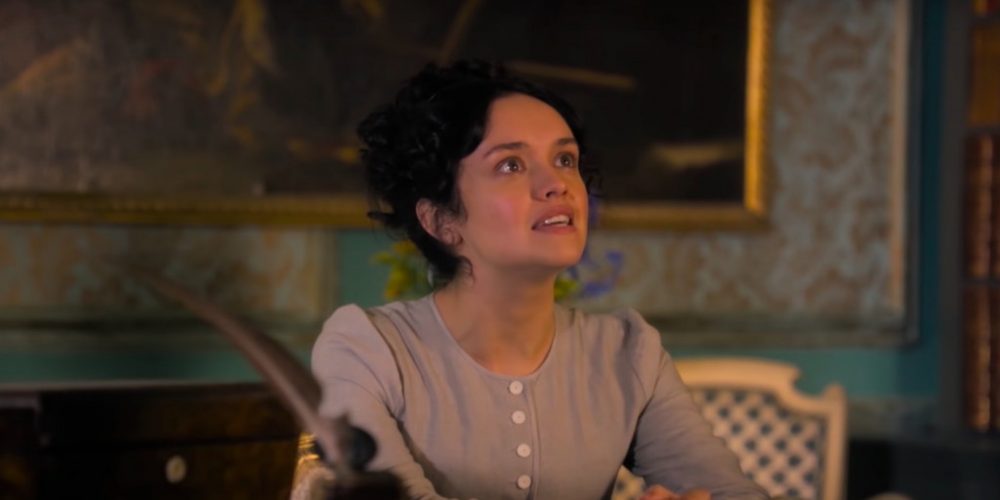 Based on the novel of the same name by William Makepeace Thackeray, this show follows the story of a young woman trying to rise up the social hierarchy. Set around the Napoleonic era, it stars Olivia Cooke (from 'Bates Motel', 'Ready Player One') as Becky Sharpe. Becky comes from a poor family and she had been working as a teacher, but when she loses her job, she convinces her rich friend, Amelia, to allow her to stay with her family. With her wit, manipulation and charm, Becky doesn't hesitate in turning the wheels of emotions of everyone around her for her personal gain.
21. Jean-Claude Van Johnson (2016-2017)
When you talk about action movies, the names of some actors instantly come to mind- Sylvester Stallone, Arnold Schwarzenegger, Jean-Claude Van Damme. In this series, Damme stars as a fictionalised version of himself, a man who leads an even more interesting life than the ones Damme had lived in his movies. The basic premise of the show is that Damme is actually an alias for Johnson, who is a spy. He has retired from his career, after delivering a stroke of successful action films while working on various projects. He left that life behind when he retired, but an old enemy has come back, and so Johnson will have to jump back in the game.
20. Z: The Beginning of Everything (2015-2016)
Scott Fitzgerald is one of the most celebrated authors in America. His books often paint the picture of the world that he himself was an important part of. From 'The Great Gatsby' to 'The Last Tycoon', his stories were full of grandeur, where the characters often threw lavish parties and were a part of the world full of music and enjoyment. One of the biggest influences in his life, and on his work, was that of his wife, Zelda. A novelist herself, Zelda had met Scott when he was still struggling to get his world published. Being people of similar tastes, their lives were soon surrounded by the humdrum of constant partying and indulging in alcohol. But beyond all these pleasures, their relationship also met with some hard times. This show tells the story of all these things.
19. One Mississippi (2015-2017)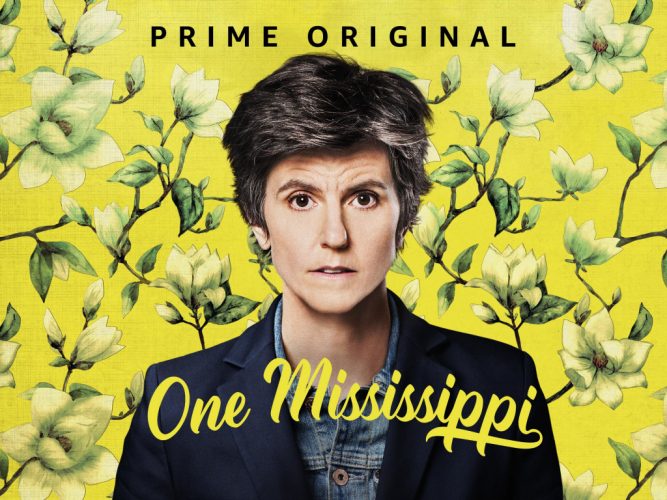 In this show, Tig Notaro took a page from her real-life and created a comedy about someone very much like herself. She stars as Tig Bavaro, a Los Angeles radio host who has to become acquainted with her mother's world after her death. Tig has recently gone through some medical procedures that have drained her of energy. On hearing about her mother's death, she returns to her home town in Mississippi and, for the time being, begins sharing a house with her brother and their stepfather. This new life gives her a perspective of things from the side of her mother, and she begins to have an understanding with her, something that had been missing all her life.
18. Red Oaks (2014-2017)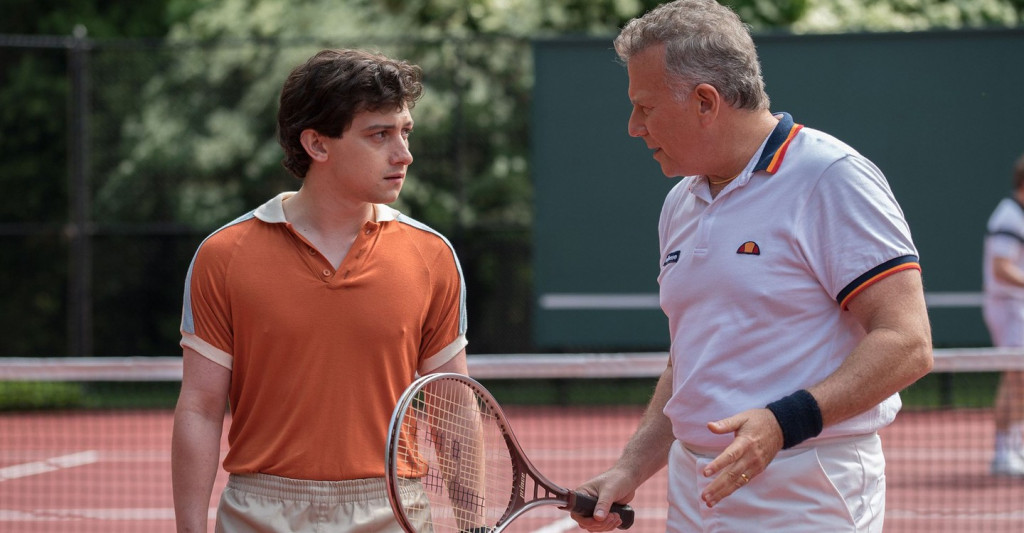 School is divided into two types of children. One, the kids who know exactly what they want to be and how they are going to do it. They are focused, they are driven, and above everything, they have a goal. Then there are others who don't know what they want from life. These people are generally the average kids who can do well at everything, but they don't know where to focus their energy and resources. If you fell, or still fall, into the latter category then you'll find the condition of David Myers quite relatable. It is the summer break, and David is working at a country club. He is also taking this time to pinpoint the one thing that'll drive his life. The people around him come to know of his condition and everyone, from his father to his boss, start giving him advice about what he should do.
17. Goliath (2016- present)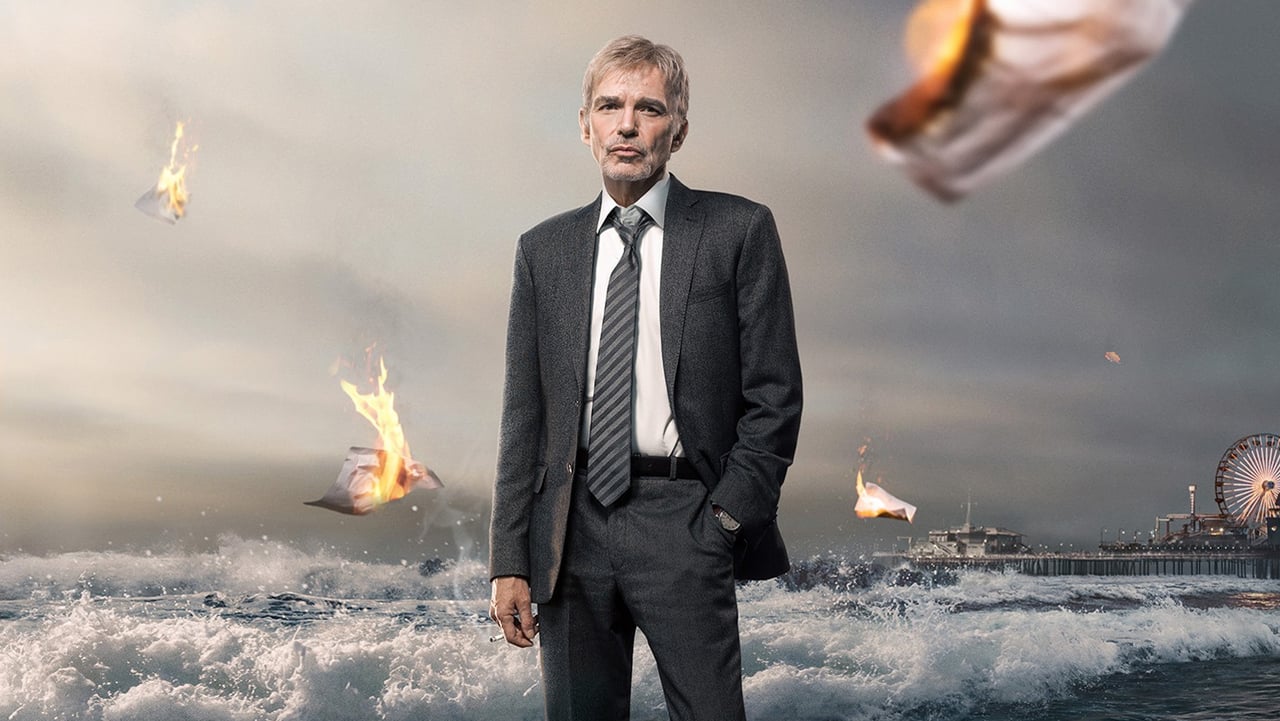 Billy McBride, played by Billy Bob Thornton, had enjoyed a highly lucrative life and a successful career as a lawyer. Along with his friend, he had founded a law firm which had established its strong credibility in the due course of time. Being a lawyer, Billy was rarely concerned by the true nature of their clients, whether they were guilty or not. His only motive was to win the case, whatever he was being paid for. However, actions are bound to have some reaction, and Billy is forced to reconsider his choices when one of the clients goes on to commit even more horrible things than the ones he had been on trial for before. Billy gives up his position in the firm and begins a journey to understand, and maybe even rectify, all the things that are wrong with the judicial system.
16. Hannah (2019- present)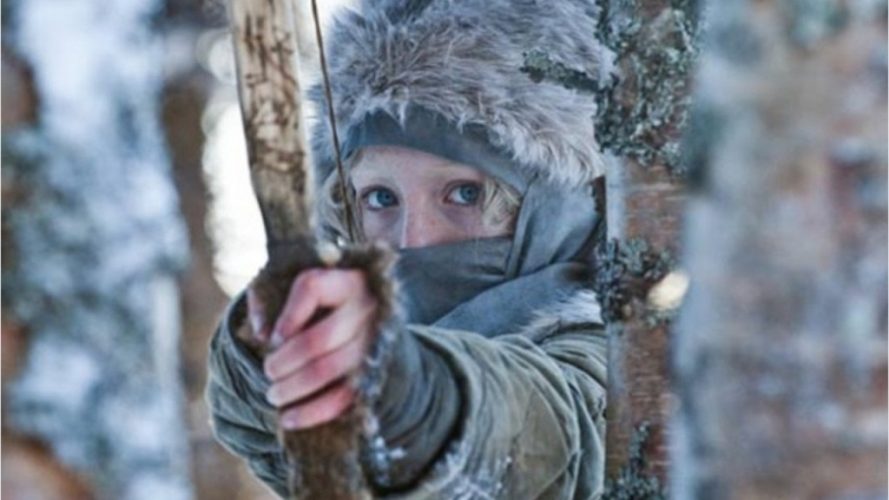 In 2011, a film directed by Joe Wright starred Saoirse Ronan, Eric Bana and Cate Blanchett. The film followed the story of a mysterious 15-year-old girl named Hannah. She is brought up in the wilderness of Finland, trained in various forms of combat, taught a bunch of languages, prepared to live and survive in the worst of surroundings. All Hannah ever knew was the training and the hunting and the learning. It had been all about survival. As she grows up, she discovers the need to find out about who she truly is, who her father is, and why they are living like that? While he tries to prepare her for the worst, her father also tries to keep her safe from the people who have been looking for her ever since she was born. This show explores Hannah's story in further detail with Esme Creed-Miles and Joel Kinnaman playing the daughter-father duo.
15. Bosch (2014- present)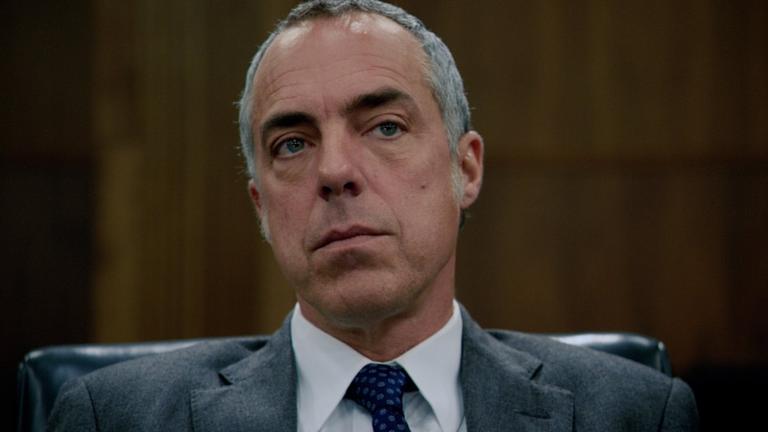 'Bosch' stars Titus Welliver as a police officer who comes face to face some very grisly crimes in the course of his career. Every season takes the officer on a different quest, which may, or may not, be related to it. The story starts with Bosch trying to justify a shooting that led to the death of a suspect. This tense part of his life is followed by a case that shakes him to the core. A man reports that his dog has found a bone that could be human. The investigation leads the police to discover more bones in the area, and a case if filed about a young boy who had been abused and killed and then buried in that place a very long time ago.
14. Jack Ryan (2018- present)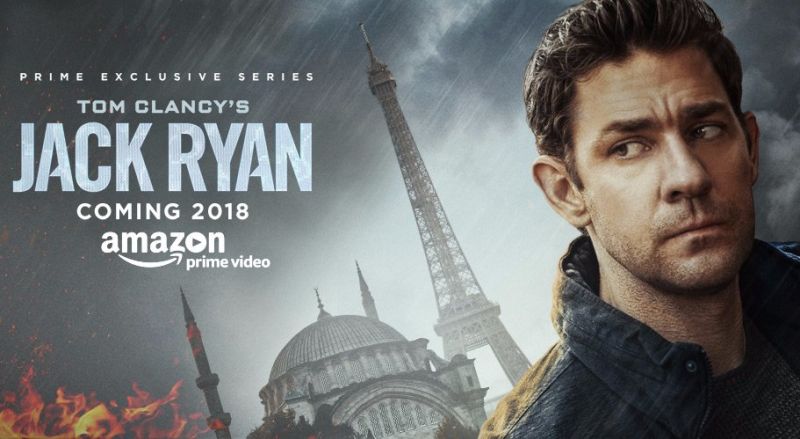 Tom Clancy wrote a series of spy thrillers with Jack Ryan as its protagonist. Clancy's novels were, and still, are a big hit amongst the fans of the spy thriller genre. The character of Jack Ryan has been portrayed before by four actors. Actors ranging from Harrison Ford to Chris Pine have filled in the shoes of this iconic character. After more misses than hits, Amazon came up with a series that would be based on the novels and give a proper story to Ryan's character. Played by John Krasinski, Jack Ryan is an ex-Marine who now serves as a financial analyst. When he discovers some shady transactions in what turn out to be the bank accounts traceable to prominent terrorists, Ryan is taken out of the environment of a desk-job and thrown into the field to uncover the conspiracy that threatens the peace of the world.
13. Patriot (2015- present)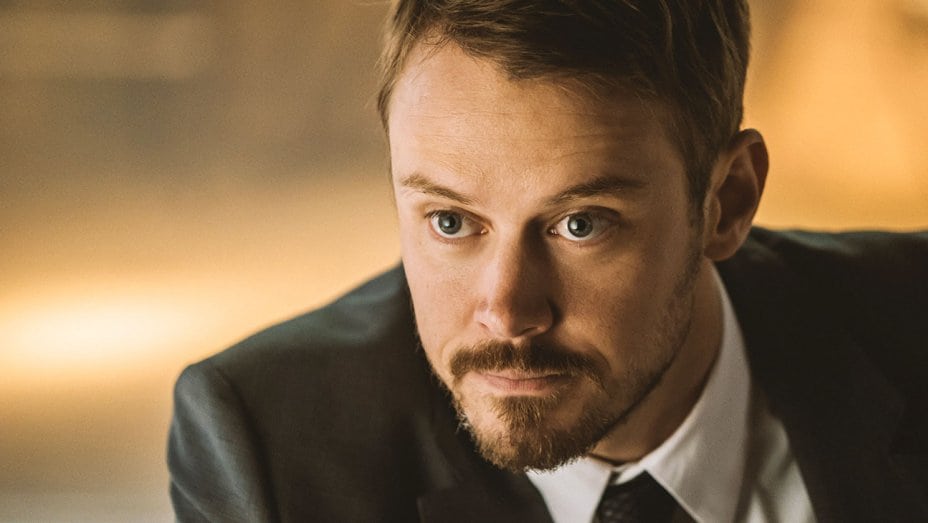 The life of espionage is one of the most demanding jobs. You have to live your life surrounded by constant danger, with minimal security, and the threat of being disowned by your own employers if you ever land on the worst circumstances. Who knows what the spies have to go through to get their jobs done! 'Patriot' tries to provide a perspective to that. It stars Michael Dorman as John Travner, an intelligence officer who is assigned to a task that demands more than the dedication he had given to the previous ones. He has to stop Iran from becoming a nuclear power and has to pose as an industrial engineer in Milwaukee. His attempts at gaining intel become the source of some very funny, sometimes dark, situations.
12. Sneaky Pete (2015- present)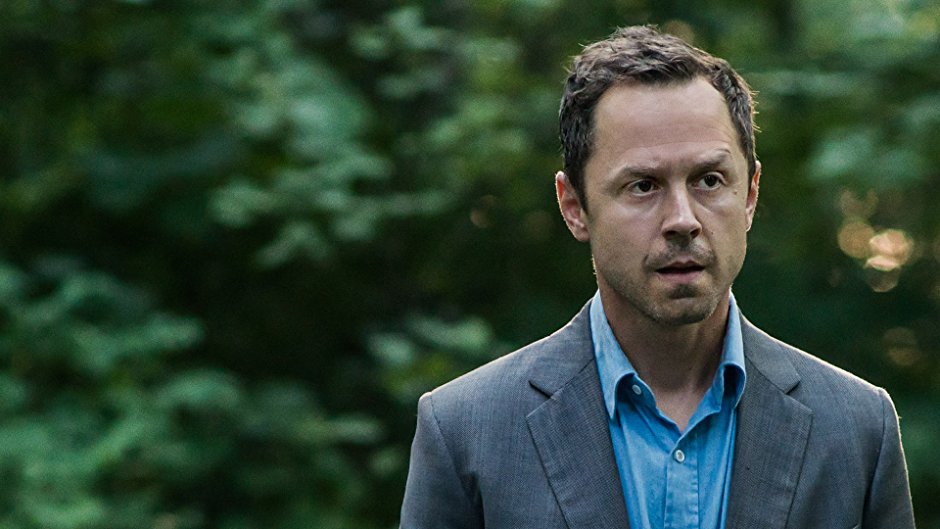 Marius had been a conman, and this meant that he had not only done harm to other people but also, he had made some enemies for himself. After serving his time in prison, Marius thought about leaving his old life behind. However, the old life catches up to him in the form of a gangster who wants Marius for conning him in the past. Realising that with his name and identity, he can never start over, never get rid of his previous sins, Marius decides to play a trick. He assumes the identity of Pete, a man with whom he had shared a cell in the prison. But this further complicates the situation for him when Pete's family comes for him, and believes Marius to be their Pete. Now, he has to deal with a set of people about whom he knows nothing.
11. The Tick (2016- present)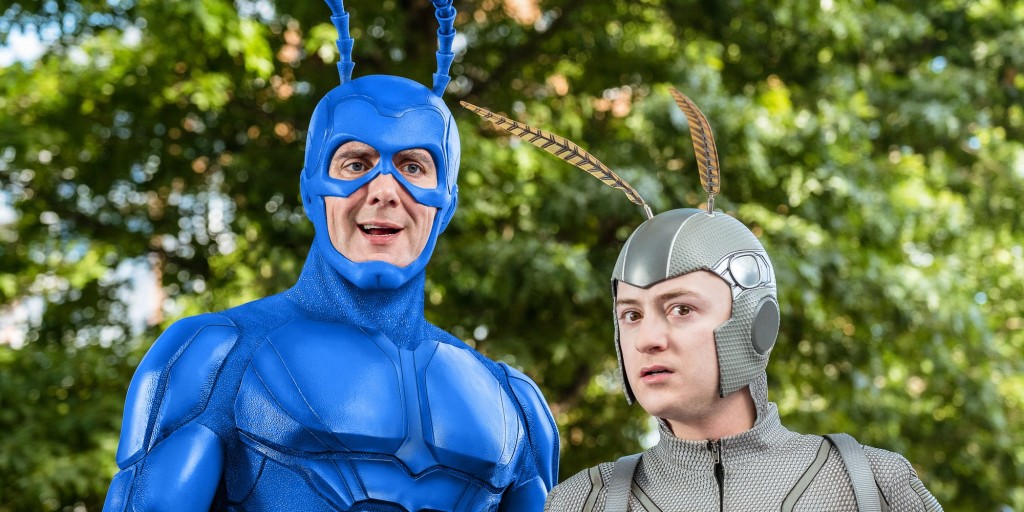 Arthur Everest was a simple accountant who had never been a part of something grand. One day, he stumbled upon something that leads him to believe that a supervillain, who has been presumed dead for so many years, is actually alive and well, and is running the current criminal world. Arthur tries to bring this conspiracy in front of everyone but he is mocked by everyone. The deeper he goes into this world; the more people find him going mad. No one believes him, no one supports him. Except for one person, or rather, one superhero. Dressed in blue and like a tick, 'The Tick' takes him on an adventurous journey, making Arthur his sidekick, as they chase down villains and save the world.
10. Mirzapur (2018- present)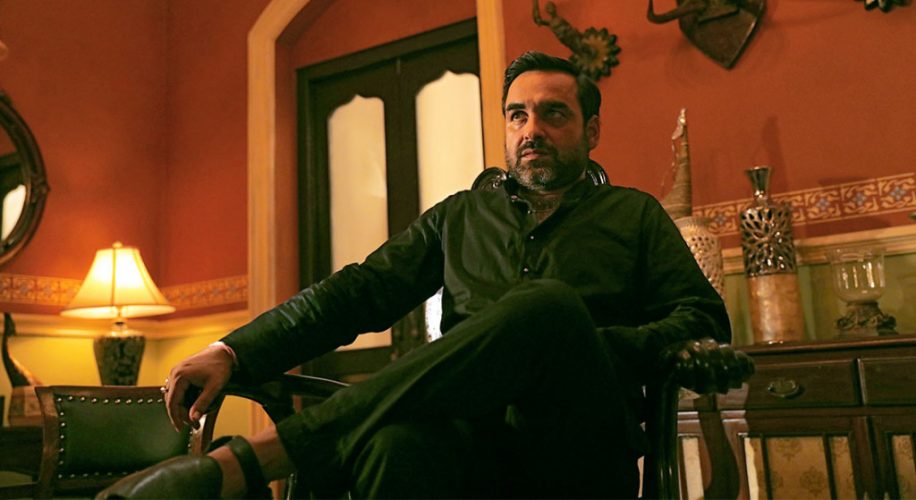 This show focuses on the gangs and their lawlessness in the eastern region of Uttar Pradesh, India. The story starts with a wedding, where Munna, the son of a powerful man fires a gun and kills the groom in the process. The family decides to file a case against him and they hire a lawyer, Mr Pandit, who is known for being honest and in complete service of rendering justice. Munna decides to get the lawyer to turn the case in his favour, believing that his usual threatening methods will do the trick. However, Mr Pandit has three sons who teach Munna a lesson when he tries to threaten their father. In return, they get a call from Munna's father who asks them to join him. What follows is the increasing tension, the game of politics and an intense power struggle.
9. Mozart in the Jungle (2014-2018)
Music is a soothing experience. Rarely would you listen to a symphony and imagine some crude things behind it. While the final piece that we hear is the perfection achieved by musicians, the process that goes behind it is not so pure as the feeling that comes to you when you listen to that music. Blair Tindall is an oboist, who performed at various high-profile places with some notable composers. 'Mozart in the Jungle' is based on her memoir of the same name which chronicles her story and her experiences with various composers and the people who influenced most of her life. Adding a touch of comedy to its storytelling, this show celebrates musical symphonies, especially focusing on women composers who are often deprived of their due credit, and focuses on the politics that goes behind the scenes.
8. Forever (2018)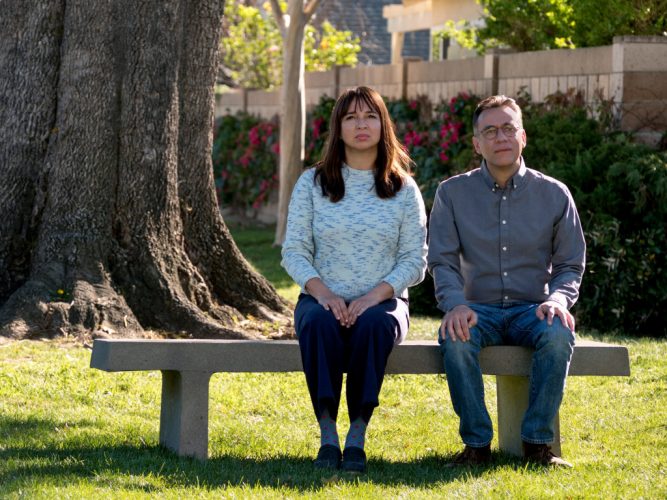 Maya Rudolph and Fred Armisen star in this show as a couple who lived most of their lives in the most mundane way possible, but after a certain event, they are offered another perspective at things and a chance to rediscover their relationship in a more engaging manner. Oscar is a dentist who is content with whatever life throws his way. June has been working at a timeshare company and has been married to Oscar for 12 years, but she feels like something is missing from their lives. They decide to go on a skiing trip to bring some adventure in their lives, but one mistake escalates their adventures to a point of no return.
7. Breathe (2018)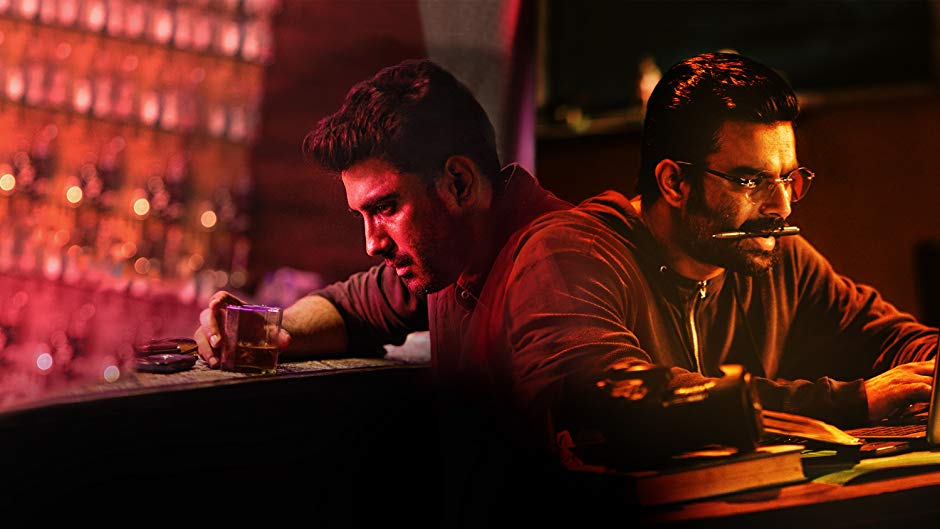 This series follows two men trying to protect their own, no matter what the cost. On one hand, there is Danny. He is a common man who just wants one thing- to save the life of his only son who desperately needs an organ transplant. On the other hand, there is Kabir, a Crime Branch officer who comes across a case that tips him off about Danny. It turns out that organ donors have been mysteriously dying in what would appear as random deaths to someone on the outside. This leads to a clash between the two men, one of whom wants life, and the other justice.
6. The Man in the High Castle (2015- present)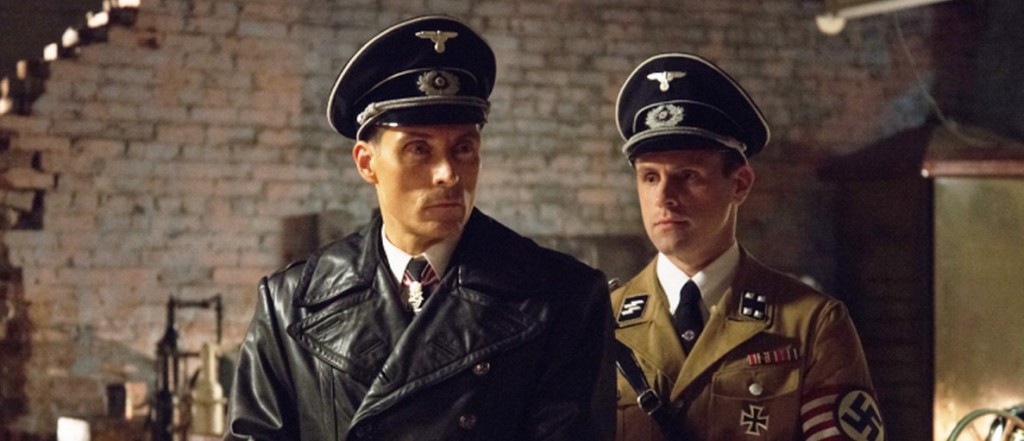 History is rife with the events that were monumental in charting its course. One different ruler of 1500s England and the whole world could be a very different place now. There isn't the need to go back five-hundred years when just the past century has been the time of World Wars and changing regimes. The Second World War is one of those times that decided the fate of the world. The Allied powers won, and here we are. What if they had lost? What if Hitler had succeeded in making his dreams a reality? What if the American flag had a Nazi-swastika symbol, rather than the red stripes and the stars. This possibility has been explored in 'The Man in the High Castle', a world that imagines America divided under the rule of the Nazis and the Japanese.
5. Laakhon Mein Ek (2017)
Children are often forced to accept the dreams of their parents. Aakash Gupta is quite familiar with this system. He wanted to make mimicry videos, doing something that he absolutely loved and was rather good at. His father, on the other hand, wanted him to be an engineer. An IIT-ian, nonetheless. But 55 per cent in board-exams wouldn't allow Aakash to get admission in any college. So, his father sends him to a coaching centre where he is sent to a class that is full of failures like him.
4. Comrade Detective (2017- present)
'Comrade Detective' is a very unique show in the manner of its delivery. It has been presented as a long-lost Romanian show that was aired by the government during the 1980s to fuel the fire of communism in the hearts of the masses. Most copies of the show had been lost until the Romanian Preservation Society (a fictional institution) discovered them, and dubbed the episodes in English to air for a contemporary audience. So, what you get is a show with Romanian actors and a storyline about a police officer embroiled in the murder of his partner that leads to unravelling a conspiracy about communism and capitalism, but dubbed with the voices of actors like Channing Tatum and Joseph Gordon Levitt. So, basically, you have a show within a show- a lower-level 'Inception' seems to be happening here!
3. Transparent (2014- present)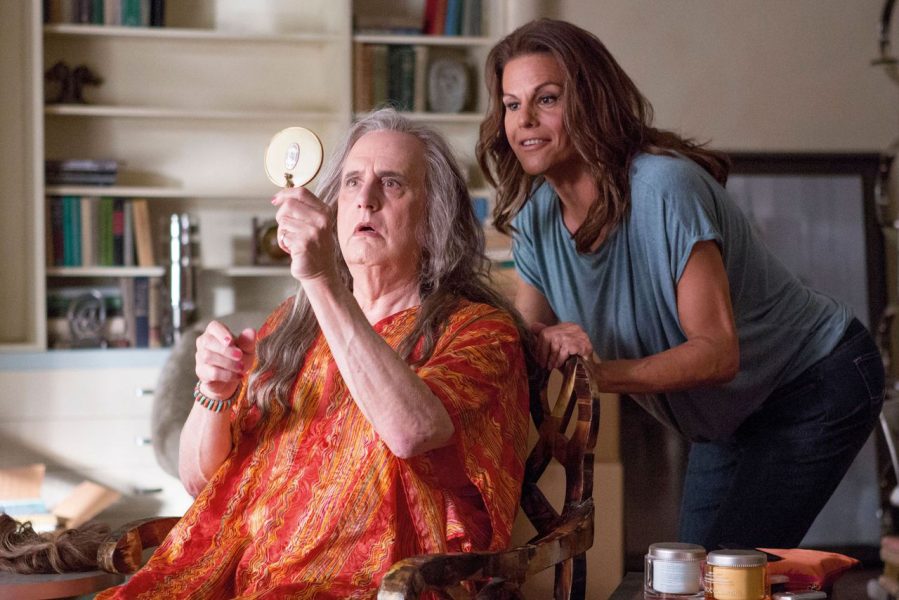 If you thought coming out to your parents was a difficult feat, imagine how it must be to come out to your children. Morton Pfefferman, played by Jeffery Tambor, had always lived the life for his children. Taking care of them since they were born, he had been handling their drama even now that they were all grown up. All the while taking care of them, Morton had some secrets of his own, some feelings that he wanted to share with his family. His children, however, turned out to be self-obsessed people who only ever lamented and shouted about what was going on in their lives. Thus, even when he invites them over for dinner to discuss these things especially, to tell them about himself, it is taken over by their own drama. Just when Morton had begun to think about letting his secret be, he discovers that his daughter has a secret too!
2. Homecoming (2018- present)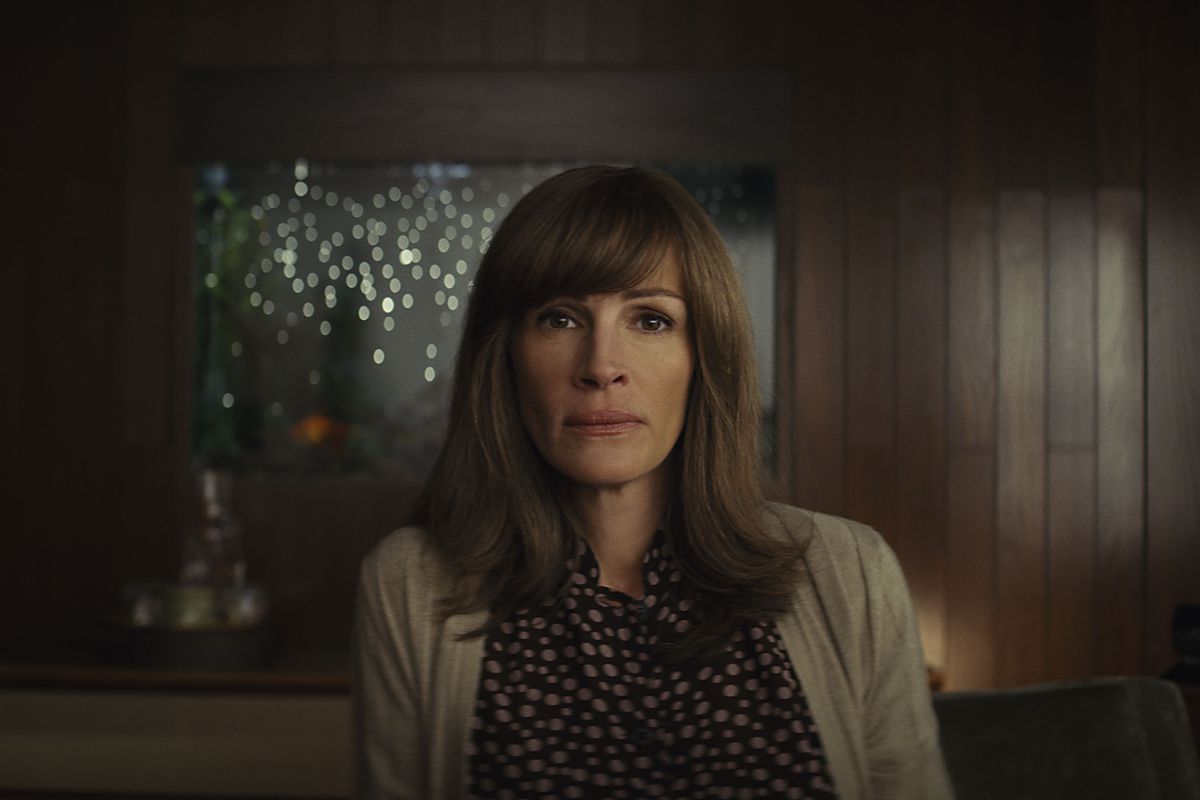 War is not an ideal environment for any human being. When soldiers return after serving their part in these things, they are bound to have some scars, physical and emotional. They often find it difficult to leave behind their life in the army, and living as a civilian might prove to be a challenge for them. This is the reason why a secret government facility had been brought into existence. It was to help these soldiers with their homecoming. Heidi Bergman, played by Julia Roberts, had worked in this facility and had only left it four years before. Living a normal life now, Heidi's older life is brought under scrutiny when she is questioned about the circumstances surrounding her departure from the facility. Julia Roberts made her television debut with this sensational series that will keep you hooked till the very end.
Read More: Best Original Shows on Netflix
1. The Marvelous Mrs Maisel (2017- present)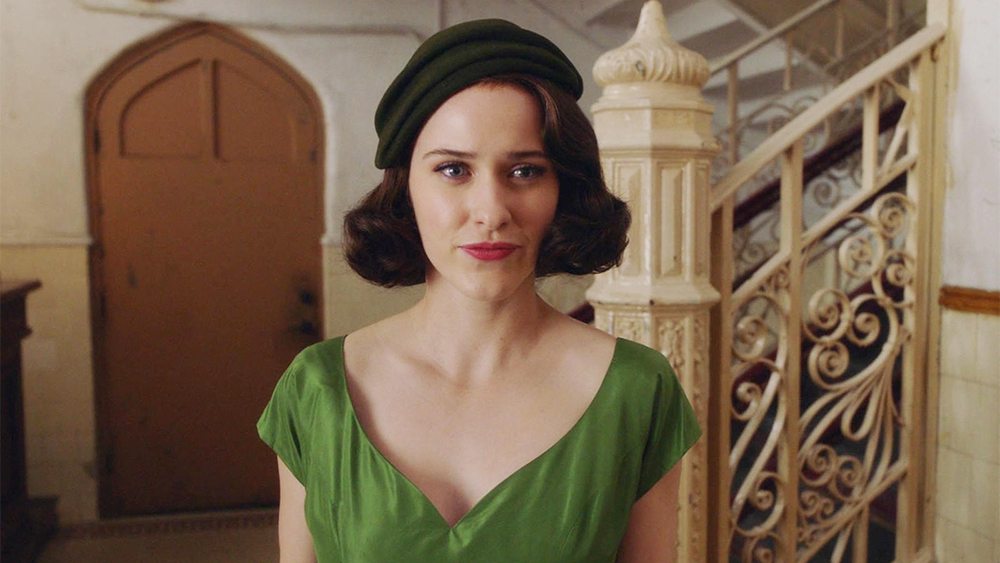 One of the most critically acclaimed shows of Amazon Prime, 'The Marvelous Mrs Maisel' is also a favourite in award functions like the Golden Globes and the Emmys. Finding its premise in the late 50s Manhattan, this show stars Rachel Brosnahan as a housewife whose world changes when in one single night, she loses her previous life and finds an opportunity that leads her on an entirely different path. Miriam Maisel's husband had been a businessman and a struggling comedian. After a string of unsuccessful performances, he leaves her for another woman. As Miriam's perfect life comes crashing down on her, she resorts to alcohol to get her through the night. In the drunk state, she goes on-stage to talk about her life in the boldest and most hilarious of ways. This leads her to realise that she has untapped potential for stand-up comedy.
Read More: Best Hulu Original Shows