You'll probably come across a lot of hate and blatant lies when it comes to Netflix's recent action mystery anime 'Hero Mask'. A huge chunk of anime viewers despise shows that are even mildly tainted with Western influence and that's one big factor that has led to this one's downfall. Despite being a creation of the well known Studio Pierrot, also known for producing anime like 'Tokyo Ghoul' and 'Naruto', this anime has a very unorthodox Western feel to it that defies the usual norm of other similar anime. It is by no means a perfect mystery thriller like 'Psycho-Pass' and 'Monster' but it does a great job in combining elements of a noir-esque crime drama with science fiction.
So to put it simply, if you easily form first impressions based on how "western" an anime appears to be, aesthetically and plot-wise, you might want to skip this one. But if you're looking for an engaging mature thriller that has some kickass 2-D action scenes, then 'Hero Mask' is the perfect anime for you. If you are one of the fans of this anime and are looking for more similar shows, then we've got you covered. Here's the list of best anime similar to 'Hero Mask' that are our recommendations. You can watch several of these anime like 'Hero Mask' on Netflix, Crunchyroll or Hulu.
10. Young Kindaichi's Casebook (1997-2000)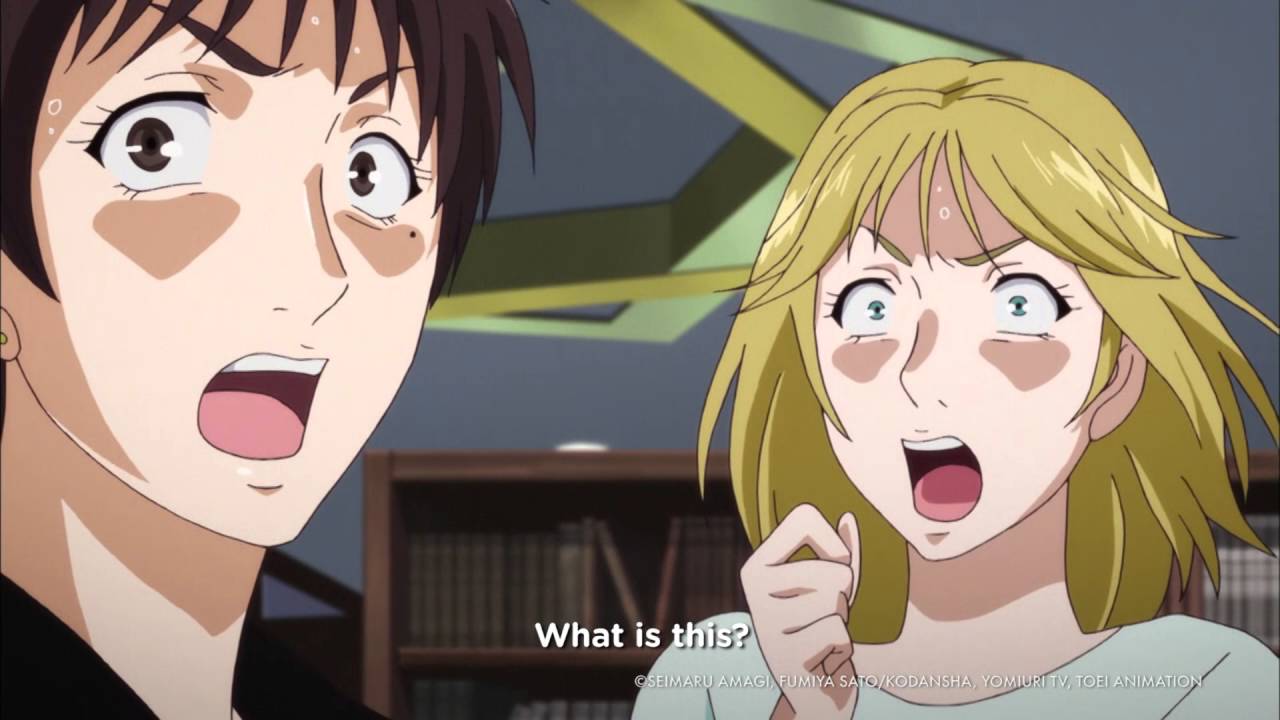 Also known as 'Kindaichi Case Files', 'Young Kondaichi's Casebook' is a classic mystery shounen of the late 90s. It centers around a young high school boy named Hajime whose ordinary appearance makes him look like any other kid of his age. But behind this deceptive exterior, he has a great detective ancestorial background that has allowed him to become somewhat of a masterful sleuth himself. 'Kindachi Case Files' follows the adventures of this young man who sets out to solve some of the most complex mystery cases that are spread all over the world. He does this with the help of his best friend, Miyuki Nanase and an eccentric police inspector named Isamu Kenmochi.
9. Monster (2004-2005)

Almost like 'Death Note', 'Monster' follows a mystery story that is much more complex than the other shows on this list. It revolves around an elite neurosurgeon whose life falls apart when he decides to save the life of young boy instead of performing a life-saving surgery on some other well known personality. But this leads to chain of events that completely crumble his life and along the way, he loses everything. Years later, when he comes face to face with the monster who had once taken away everything from him, he decides to embark on a journey to fix the mistakes of his past. 'Monster' is one of the darkest anime shows out there and features the most brutal villain that you'll ever see on the silver screen. If you're a sucker for bone-chilling psychological mystery thrillers, then 'Monster' is one show you do not want to miss out on.
8. Hyouka (2012)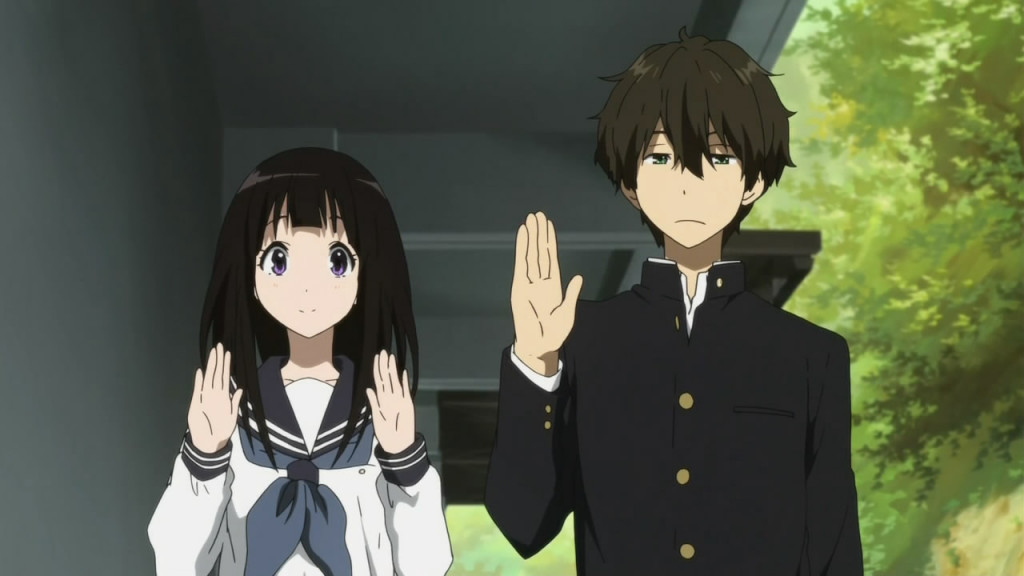 When his sister forces him to join the Classics Club, laid-back Houtarou Oreki is left with no option but to go for it. Soon, he realizes that the roots of the club extend all the way back to a very distant past. And now that he is a part of the club, he is dragged into the investigation of a 45-year-old mystery that surrounds the club's room at his school. Although a little reluctant about contributing to the club's activities in any way, Oreki soon starts to actually enjoy the company of those around him.
Soon it turns out that he is also really good at solving mysteries and has a hidden talent that allows him to uncover truths that no one else in the group can. 'Hyouka' follows the slice-of-life story of this school club. It primarily revolves around their attempts to make sense of all the mysteries that surround them and apart from that, it also sheds light on a few other themes such as friendship and romance.
7. Death Note (2006-2007)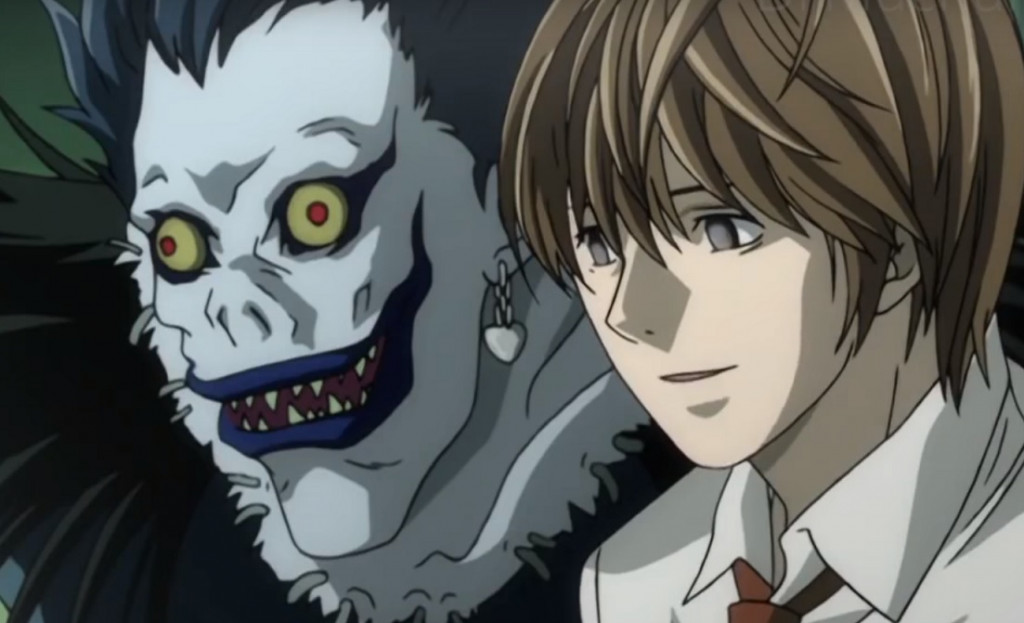 'Death Note' may seem a little different from all the others on this list because of how complex it can get but on the surface, it is more or less of a crime-solving mystery. It centers around an intelligent high-school student, Light Yagami, who comes across a Shinigami notebook that allows him to kill people just by writing their names on it. With this power, he takes it upon himself to serve justice to every criminal in the world. But soon, he is challenged by a young detective named L who seems to be equally intellectual. And despite being just a normal human with no Shinigami or death notes by his side, L manages to give Light a tough time. What starts off as a game of cat and mouse between the two genius characters, soon turns into a battle of egos where only one of them can eventually win. 'Death Note' is not just one of the best anime on this list but it is one of the greatest mystery thrillers ever made.
6. Bungo Stray Dogs (2016)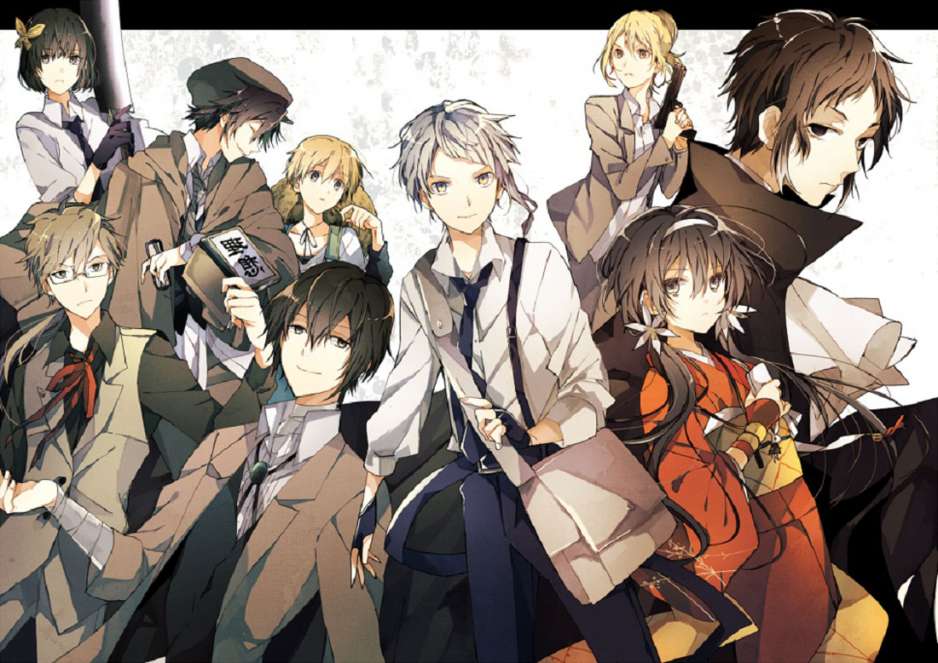 Atsushi Nakajima, the protagonist of 'Bungo Stray Dogs', is the only person in his orphanage who can see the spirit of the tiger that is causing havoc everywhere. This makes him the prime suspect of the strange occurrences and he is eventually kicked out of the place. For a while, he lives without a roof on his head and struggles to even survive because of lack of food. With the tiger still behind him, the boy is left with no option but to give up on his own life. This is when a strange detective named Osamu Dazai saves his life from drowning. Coincidentally, it turns out that the detective has been trying to catch the mysterious tiger since ages now.
The two join forces and end up solving the mystery of the tiger together. But soon after this, because of his unique ability to see the paranormal, 18-year-old Atsushi is offered a job at a firm that solves all kinds of supernatural cases. These cases are usually beyond the understanding and the capabilities of the normal police force and are hence, solved by a group of special investigators. What follows is a series of adventures where Atsushi, along with the help of Osamu, takes on some of the most insane paranormal mysteries of the world.
5. Himitsu: The Revelation (2008)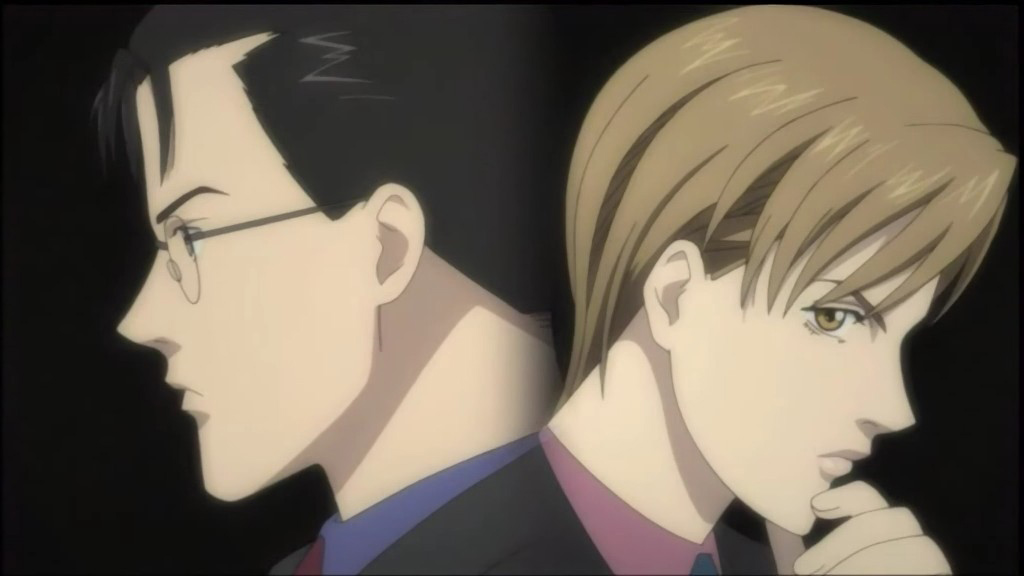 If we compare it with all the other shows on this list, 'Himitsu' has a more serious tone, with a little bit of Shoujo thrown in as well. It tells the story of a new method adopted by the police which involves revealing the memories of a suspect. This method drastically changes the world of crime-solving as it helps them solve cases that seemed unsolvable earlier. But all of this comes with a price. A lot of people start using this tool to go through the memories of the dead. Also, a lot of times, memories are mere segments of what we want to believe from a particular reality and they may not necessarily represent a real-life event. If you're looking for something that is a bit more refreshing than the usual crime-solving drama, you should give this one a shot.
Read More: Anime Like Kengan Ashura
4. Jin-Roh: The Wolf Brigade (1999)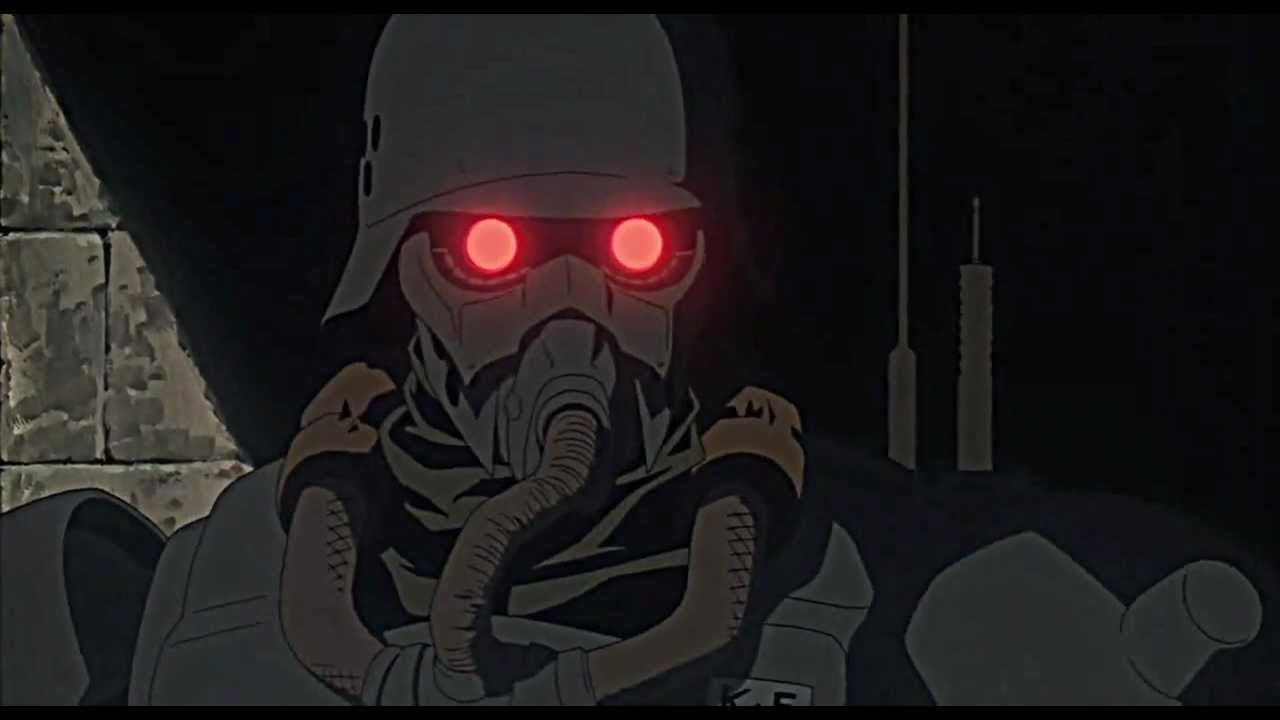 In a dictatorship, where the rule of a police force itself is bringing its own people down, would we still go ahead and call them heroes of some sort? Kazuki Fuse is one such man who works at the Kerberos Special Unit. He is quite a respectful officer who believes in fulfilling all of his duties. But all of this changes one day when he is forced to witness the death of a very young suicide bomber who was a part of an anti-dictatorship protest. Unlike 'Hero Mask', 'Jin Roh' barely has any elements of mystery, but the way it uncovers a story of corruption and power struggle on both sides is quite thrilling and exciting.
Read More: Anime Like Cannon Busters
3. B: The Beginning (2018)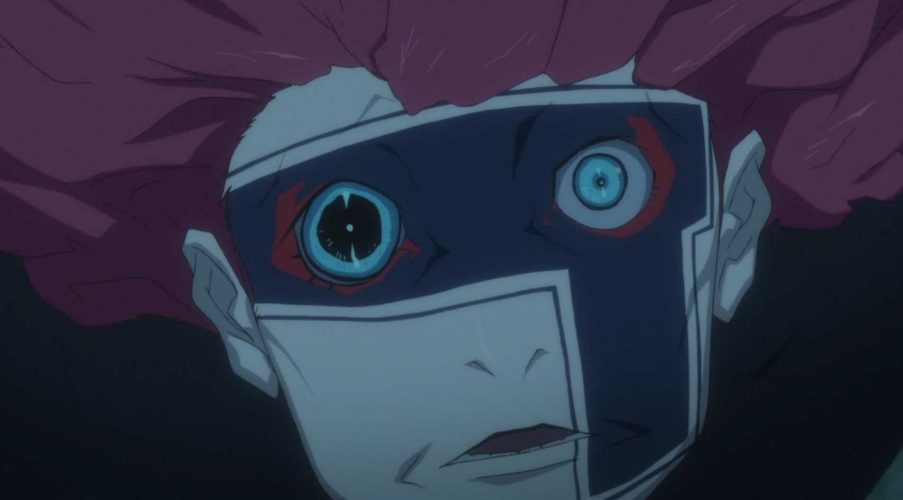 Pretty much like 'Hero Mask', 'B: The Beginning' has a traditional police story that revolves around the activities of the Royal Investigative Agency of the Ceremona Kingdom. Plagued with a series of murder, the kingdom is haunted by serial killer on the loose who marks each of his victims with a stylized B. Determined to catch him, the investigators dig deeper into the case, but they soon realize that it may even have links to some old cases that are somehow related to the retirement of an officer. The best thing about 'B: The Beginning' is that it takes a very realistic approach towards crime-solving. It even shows that crime-solving agencies usually take on multiple cases simultaneously. This is one anime you'll certainly enjoy if you had a good time watching 'Hero Mask'.
Read More: Anime Like Re Zero
2. Psycho-Pass (2012-2013)
According to the new Sibyl System, the best way to solve crime is to simply foresee its possibility well in advance. Every person has to strictly go through a whole process of analysis that involves a mental health checkup, an emotional state evaluation, possible criminal desires and also one's stress level. All these factors sum up together to present a number known as the "Psycho-Pass". If this number is slightly high, then the person is expected to go through a process of rehabilitation. But if the score is way too high, then he/she is simply executed.
As controversial as the whole idea may seem, it does work well and even reduces the crime rates substantially. Also, with complex systems like these, there is always a possibility that someone will find a loophole in the system and will commit crimes by misusing it. This anime may not be entirely similar to 'Hero Mask' but it has some complicated crime-solving elements in it that make it a worthy entry.
Read More: Anime Like Fairy Tail
1. Ghost in the Shell: Stand Alone Complex (2002-2003)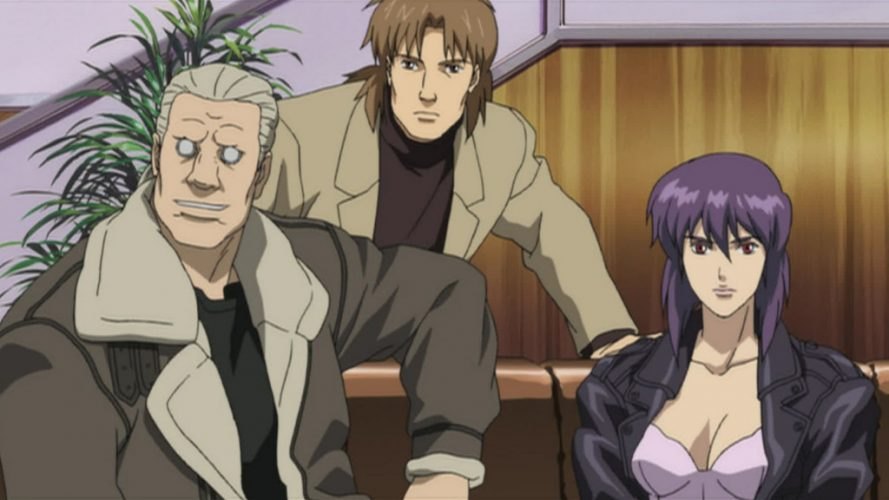 Mankind has achieved huge feats of advancement in the field of technology, with cybernetics being one of the core fields. This progression has changed the entire face of the world and now, complete body parts can be replaced by robotic organs. But this has also led to a rise in dangerous crimes as even criminals are now able to use these tools. To keep such crimes under control, the government decided to establish, Section 9, an independently operating police force that solves such crimes. With a high success rate, Section 9 is able to handle these crimes in the best possible way until one day, a hacker known as "The Laughing Man" comes into the picture. He takes over the bodies of those who possess cybernetic organs and makes them commit the most menacing crimes. What follows is the story of a cat and mouse game between Section 9 and "The laughing man". Only time will tell who'll actually win.
Read More: Anime Like Erased