'Are You The One?' is perhaps one of the most-well knew reality series due to its take on romance and drama. As the scrambling participants try their best to find their chosen partners before the deadline, there are a few who find the task a bit easier than others, though they, too, have their fair share of hardships. In season 9 of the Paramount+ show, we saw Rosalyn "Roz" Odujebe and Leo Svete coming together after overcoming many difficulties though the pairing certainly brought a smile to our faces. If you are interested to know whether the couple is still together, worry not because we have your back!
Rosalyn "Roz" Odujebe and Leo Svete's Are You The One? Journey
Shortly after making his way into the dating show, Leo fell head over heels for Brooke Rachman, even after it was confirmed that they were not each other's intended partners. Despite the reality of their match-up, the couple seemed interested in forming any other connections. However, after many requests from her fellow participants, Brooke decided to pursue different potential matches and found her perfect partner in Oliver "Ollie" Andersen.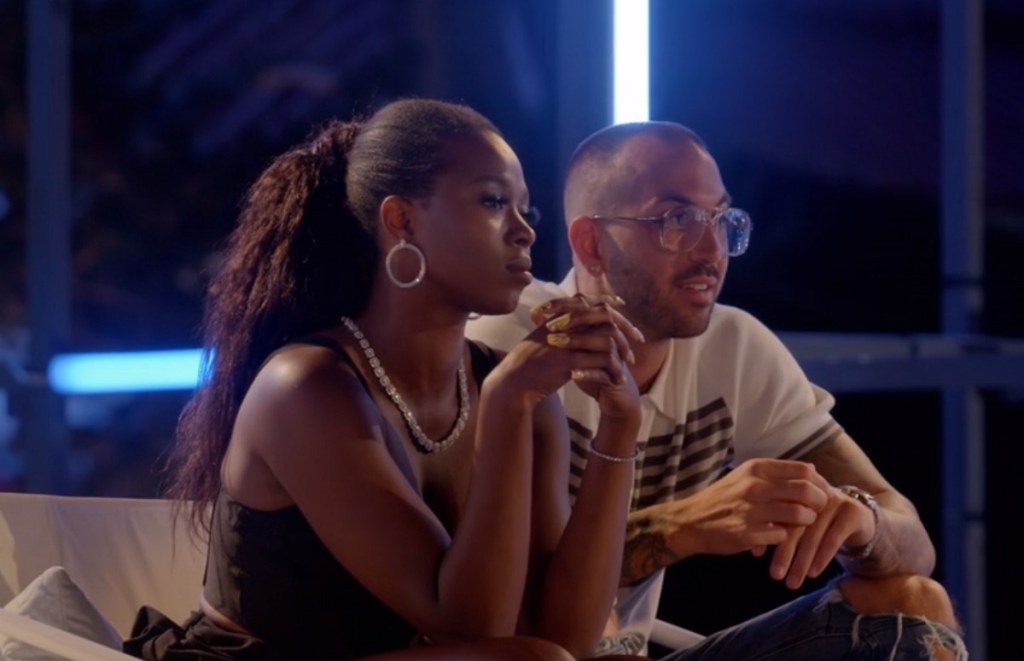 Learning that he would not be living in the same place as Brooke was a devastating blow to Leo. However, he decided to embrace the main purpose of the social experiment and open up to other women in the house. This helped him get closer to Roz, and he chose her as his partner for the 7th match-up ceremony. The trust that slowly but surely formed between the two also led to Roz choosing Leo as her next partner.
However, Roz was still torn between Leo and Michael "Mikey" Owusu as potential matches. After winning the 9th challenge, Leo chose to take Anissa Aguilar on a date and gave Roz the opportunity to spend time with Mikey. Following this, the host members sent Roz and Mikey into the truth booth, revealing that they were not each other's partners. Though disappointed, it also cleared up things for Roz.
Now more sure than ever, Roz was delighted to partner with Leo for the 9th match-up ceremony. The trust that had formed between the two certainly made them a favorite of the viewers, and the two even had the approval of most of their fellow participants. During the last match-up ceremony, Roz and Leo waited with bated breaths as the beams turned on and were happy to celebrate upon realizing that they were indeed each other's perfect match.
Are Rosalyn "Roz" Odujebe and Leo Svete Still Together?
Neither Roz nor Leo has shared the latest news regarding their romantic lives with the public. The duo does seem to be on amicable terms with each other and even has the support of the public for their pairing. Many of the fans could not help but comment appreciatively about their bond. They were especially impressed that Leo had straightened Roz's hair out, and she had let him do it. Given their strong on-screen bond, it is likely that the two may still be in a relationship.
As of writing, Roz lives in County Laois, Ireland. The reality TV star is an employee of Pfizer and works as a Right First Time Support. She is also one of the four people behind the Get The Gist Podcast. The program is well-known for welcoming various artists and discussing their work and various other topics. Additionally, Roz seems to have maintained her friendship with other housemates and has seemingly avoided the online drama surrounding the show.
Meanwhile, Leo works as a professional Basketball Player and Instructor. A resident of Sunnyvale, California, he has also been a part of 'Holey Moley,' a popular reality show that focuses on various athletic activities. The reality TV star is also the subject of Eduardo Dickson Jr's ire, who has taken to the internet to talk about his feelings about fellow cast members candidly. A video showcasing Leo and Nathan Grant fighting against Eduardo has also surfaced though the details behind the same have not been clarified as of writing.
Read More: Are Courtney and Eduardo From Are You The One Still Together?