In the ongoing decade, action films have risen to the highest prominence levels. The evolution of cinematography techniques resulted in the need for realistic action sequences. It also brought an urge in actors/actresses to carry out their stunts themselves which added up to the realism. With movies like 'The Avengers' (2012), action movies reached new heights by blending CGI and VFX with the work of stunt coordinators. In the past few years, we've watched a lot, ranging from Liam Neeson beating the shit out of baddies in Istanbul to President Lincoln slicing up vampires in the civil war. Here is the list of top films from 2010s that have given their best to redefine the action genre in the modern cinema:
12. Edge of Tomorrow (2014)
In this futuristic action killer featuring extra-terrestrial life-sucking beings, Tom Cruise and Emily Blunt cut and gun down the aliens again and again, while reliving the same day. The typical alien-invasion storyline takes a unique turn here when it is blended with the time-loop concept, and the best part, they got Cruise.
Cruise is well-known for his action-packed adventures. The sequences where he trains and then improves his fighting abilities day by day (which is actually the same day; confusing, I know) are worth rewinding. Emily Blunt, on the other hand, looks savage with her toned muscles, riding in the war, carrying that huge blade, thus fitting right in as the "Full Metal Bitch". A huge commercial success, 'Edge of Tomorrow' is one of the underrated high-budget thrillers, and it deserves a watch, even from the ones who don't like Tom (are there any?)
Read More: Best Family Movies of 1990s
11. Kingsman: The Secret Service (2014)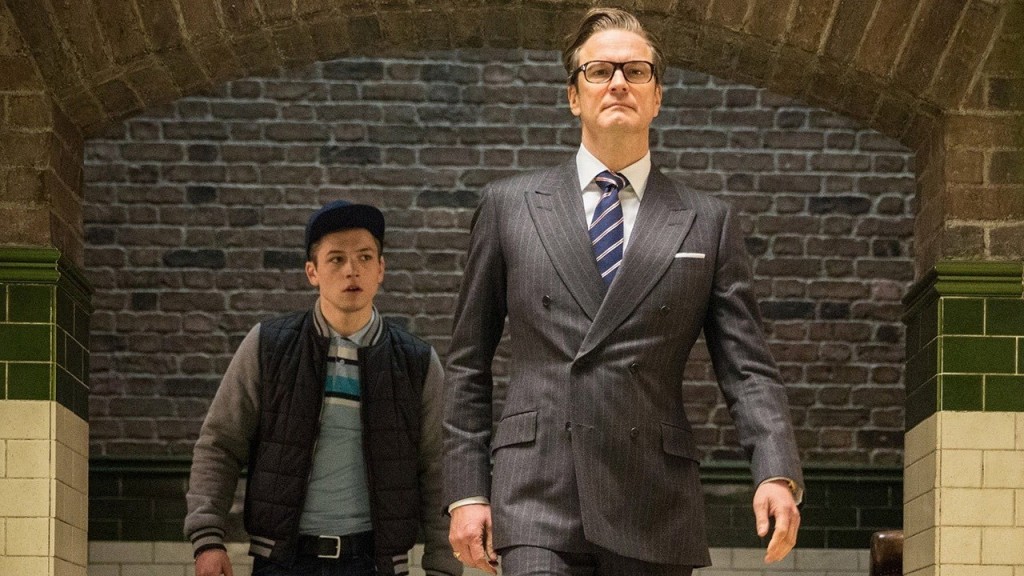 Based on Mark Millar's modern-age spy-action comic book series, 'Kingsman: The Secret Service' focuses on a British independent spy organization, who is trying to stop Richmond Valentine, a mad-man who has his own dangerous solution to the world's population problem.
'Kingsman', though isn't like your every action movie, as it consists of the dramatic and emotional element as well. But when it comes to beating up bad guys, it doesn't disappoint at all. The film's portrayal of the sophisticated English lifestyle, at which Colin Firth impressively excels. The film also gives a newfound talent to the people in the form of Taron Egerton, who with his charming London's working class accent and his coordination with his fellow actors makes this film more appealing. 'Kingsman: The Secret Service' was followed by a direct sequel in 2017, titled 'Kingsman: The Golden Circle', which introduced new members in the cast which includes Channing Tatum, Pedro Pascal, Halle Berry and Julianne Moore.
Read More: Best Classic Movies of 1990s
10. The Avengers (2012)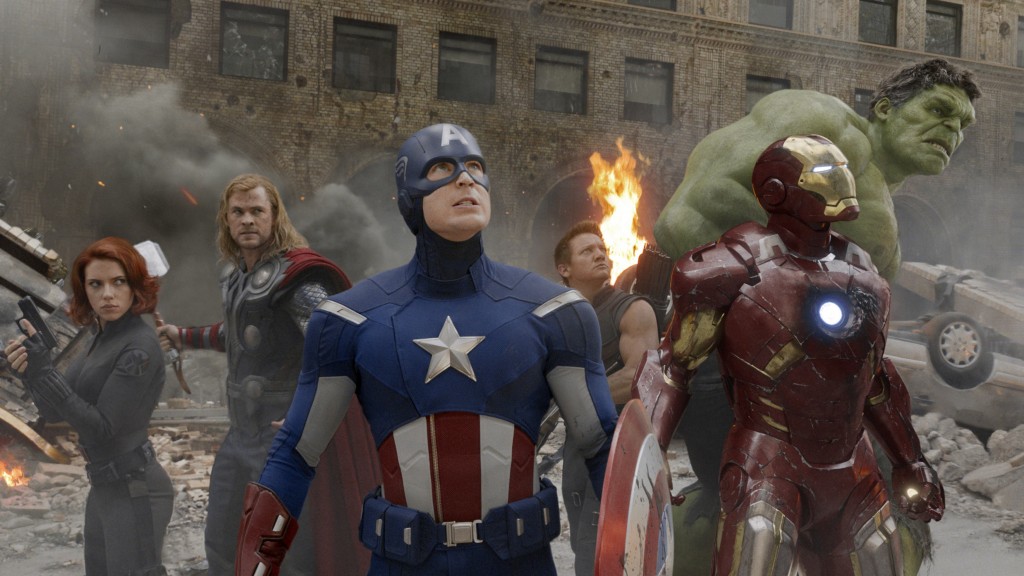 After that weirdo but the jaw-dropping post-credits scene in Iron Man (2008), where Samuel L. Jackson's Nick Fury said "Avengers Initiative", every comic-book fan was in wait of this epic union of our favorite superheroes. They left us all with confusing and clever easter eggs, and we hoped for something bigger every time. That "BIG", came with 'The Avengers'.
Aliens creating havoc around New York, dropping bombs, scaring civilians and destroying buildings with their evil-faced flying alien ships, while our heroes crushing and hulk-smashing them to the ground; thus not a single scene where you won't wonder. Director Joss Whedon took every best thing from the previous movies, from Tony Stark's wicked humor and Thor's stubbornness to Romanoff's badass UFC-thing and Cap's phrases of honor. All of that combined with Tom Hiddleston's evil charisma and Mark Ruffalo's "I am always angry" attitude, the Avengers Initiative was activated. MCU still grows bigger and bigger with its new heroic ventures, and this year's 'Avengers: Infinity War' will be a perfect update of the team that we all have been fascinated about.
Read More: Best Thriller Movies of 1990s
9. Wonder Woman (2017)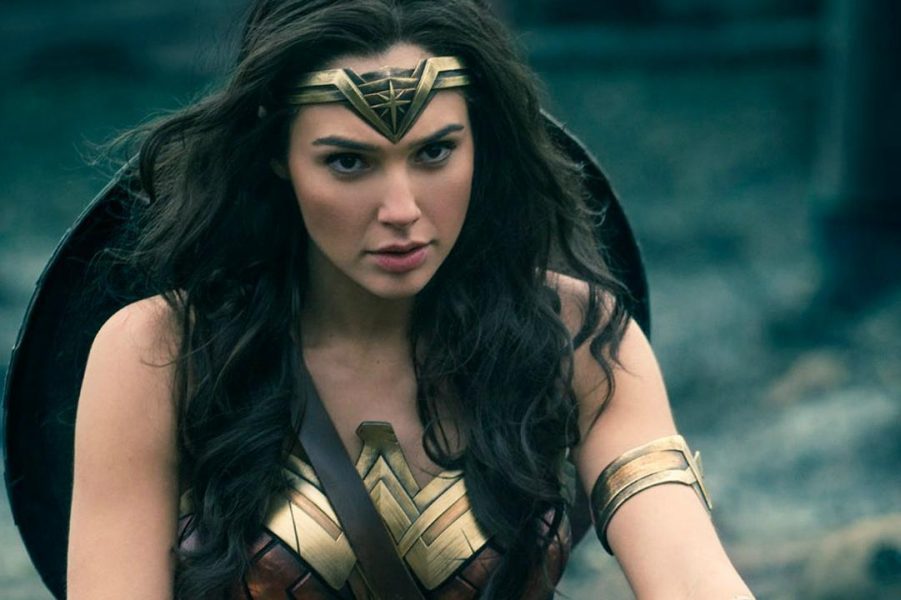 The 'Wonder Woman' has been the symbol of women empowerment for years and has been a really controversial figure in her early days. But the character's popularity didn't see the light in the film industry until last year's DCEU entry 'Wonder Woman'. The character played by Israeli beauty Gal Gadot already made a lasting impression in her extended cameo in BvS: Dawn of Justice (2016), and she was glorified furthermore in her solo prequel movie the next year. Gal Gadot was not only praised for her acting, she also gained wide critical acclaim for her action, which sequences she shot while she was expecting her baby.
Gadot impressed the viewers with her charm, boldness, self-assertion, and confidence and made 'Wonder Woman' the star of the DCEU. Being a film with a female lead, it also set benchmarks for production houses to create strong female characters. 'Wonder Woman' is the most acclaimed film till date, inspired by DC Comics timeline and has almost saved the stumbling franchise. The character appeared for the third time in 2017 film 'Justice League' and is set to appear in a sequel film titled 'Wonder Woman 2'.
Read More: Best Movies of 2013
8. Mission:Impossible Ghost Protocol (2011)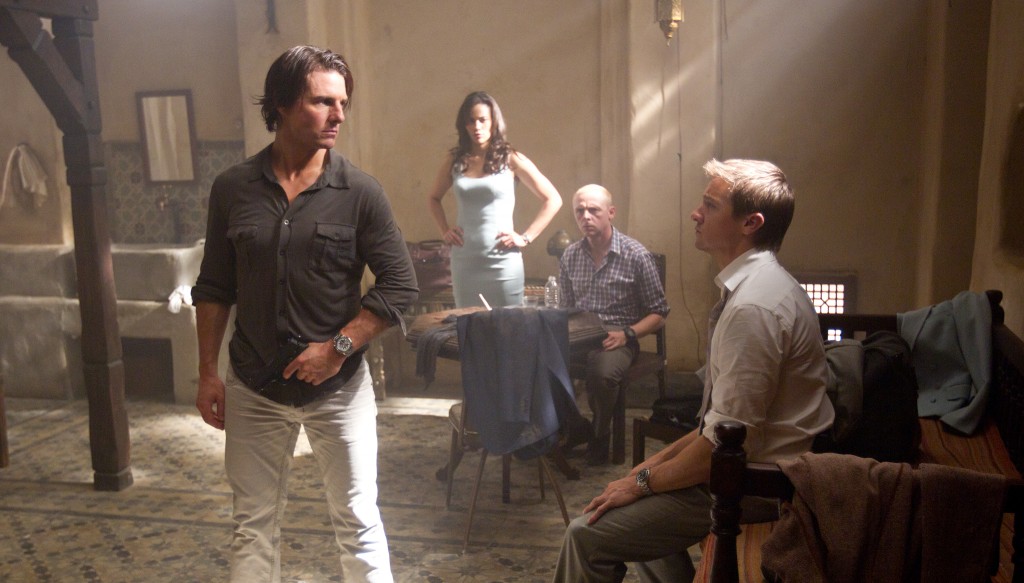 Before this, Tom Cruise's Ethan Hunt has done a lot of crazy stuff in his IMF missions. We watched him blew up a chopper in a railway tunnel. We watched him climb mountains. We watched him jump across buildings at 50 floors high. Now watch him crawl on the world's tallest skyscraper, Al-Burj Khalifa, making Spiderman feel really, really low.
Cruise literally takes his missions to a higher level every time, and he did it again. Using the space-age tech and his killing instincts, he again manages to save the day (apart from blowing up Kremlin). He breaks out of foreign prison, he breaks into highly-secured facilities and I already covered the crawling part. With all of that, trust me, this is Hunt's most thrilling mission of all time. Watch it again! The film also stars Simon Pegg, Paula Patton and Jeremy Renner in lead roles while Lea Seydoux and Anil Kapoor appear in supporting roles.
Read More: Best Movies of the 60s
7. Skyfall (2012)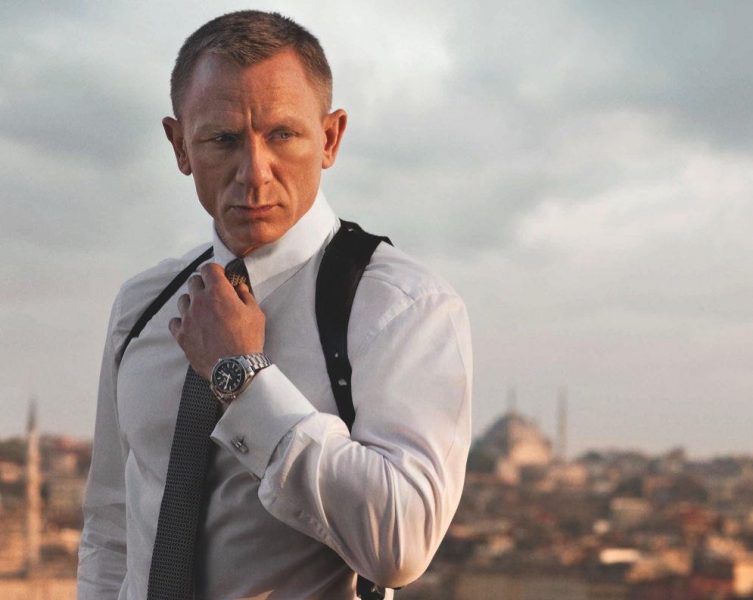 In the highest grossing Bond movie of all time, we finally see the dark side of the no-nonsense MI6 agent, James Bond, and this time, Daniel Craig literally proves that he was the best choice for the role. Craig's version of Bond was never like the previous ones. He didn't fancy new-tech, but the classic Aston Martin DB5; he's not the casanova-types but a hard-headed assassin, always ready to kill, and he was immensely great at that.
'Skyfall' had some of the most impressively shot action moments, with a touch of Bond's intelligence, which can be seen in his every move in the movie. The whole scene, where he makes his house a shooting arena is just the one where you'll clutch the edges of your chair. Craig's intense looks and the anger and aggressiveness in his portrayal is enough to get the job done and in the correct kick-ass manner.
Read More: Best Action Movies of All Time
6. Mad Max: Fury Road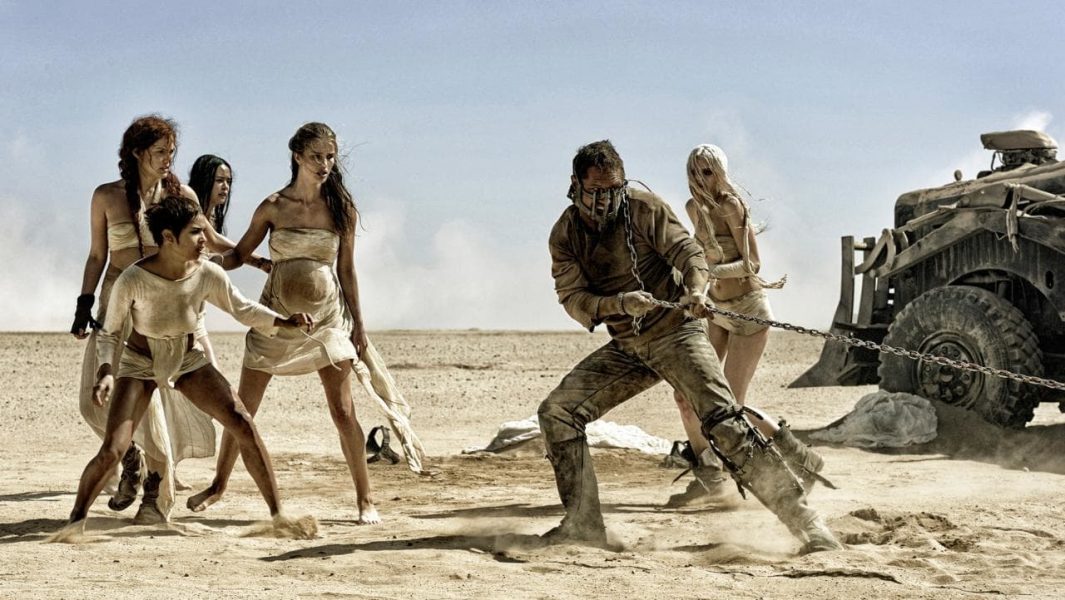 Modified cars with killing machines, villains riding in a fight with live "mad music", engines worshipped as gods and Tom Hardy & Charlize Theron at the center of it. A reboot of the famous franchise that starred Mel Gibson, 'Fury Road' is a mixture treat of some awesome acting performances, wondrous production design, and chilling sound editing, and not to mention the heart-pumping background score.
Directed by Mel Gibson, the film never lags in giving you goosebumps in its entire run. Apart from the action and music, the film's notable plus point is its star cast which also includes splendid performances from Nicholas Hoult, Rosie Huntington-Whitely, and Hugh Keays-Byrne, all of whom carry this energizing thriller towards a huge eruption of madness. A must watch, 'Mad Max: Fury Road' was met with huge acclaim and is a recipient of six Academy Awards, the highest no. of wins at the ceremony that year.
Read More: Best Movies of the 2010s (2010-2018)
5. Captain America: The Winter Soldier (2014)
An arguable inclusion, yes. MCU has made better action flicks than this. With all those CGI and visual effects, there are films that surpass 'The Winter Soldier' in many ways. But when it comes to real action, it's always two people going hand in hand with each other.
In 'The Winter Soldier', the Russo Brothers (director duo) did that job pretty well, especially in two major sequences. That amazing sound mixing of machine gun shots & explosives and Cap's and Soldier's fighting sequences were perfect action film elements. Thrilling and even mind-bending at moments, 'Captain America: The Winter Soldier' was the best MCU film at that time. Whether it's Fury being badass in that heart-pumping car chase or Bucky aggressively shooting at Cap in one sequence (you'll know if you've watched it), this is that MCU film which I can watch repeatedly.
Read More: Best Movies of the 21st Century
4. Logan (2017)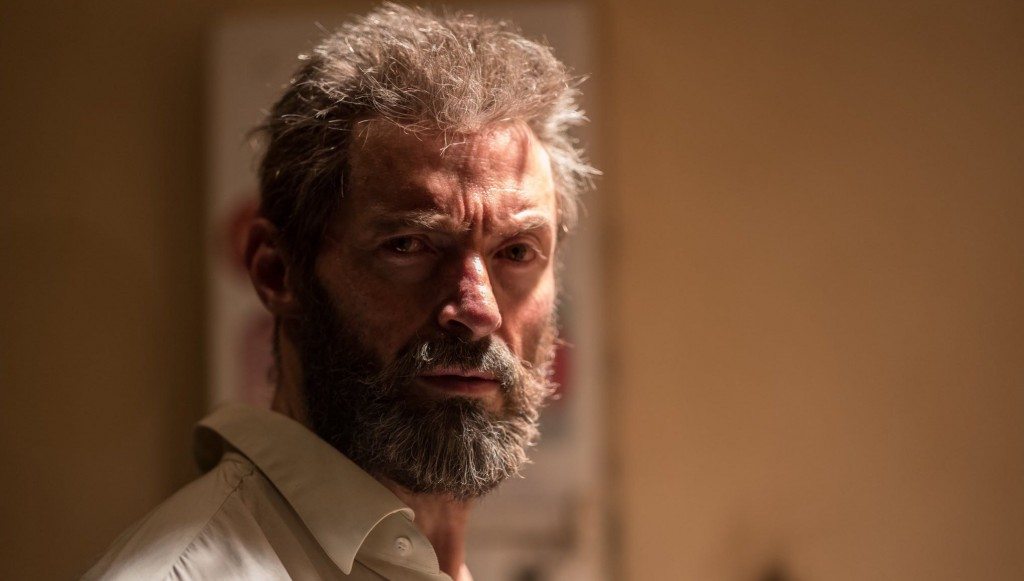 The best film till date in the X-Men franchise, Logan is a terrific farewell to actors Hugh Jackman and Patrick Stewart in the final portrayals of their characters Wolverine and Charles Xavier and also has a brilliant treat for Wolverine fans in form of newcomer Dafne Keen in her first feature film role.
While Jackman is as strong and aggressive he has been in his previous portrayals, its Dafne's killing instincts which steals the entire show and makes one fall in love with her. Her anger, as well as her innocence, is something to really vouch for. The critically acclaimed film has now become the first superhero film to be nominated for an Oscar in Best Screenplay (Adapted) category, while the young Dafne Keen is now a household name among every Wolverine fan.
Read More: Best Movies of 2015
3. The Expendables (2010)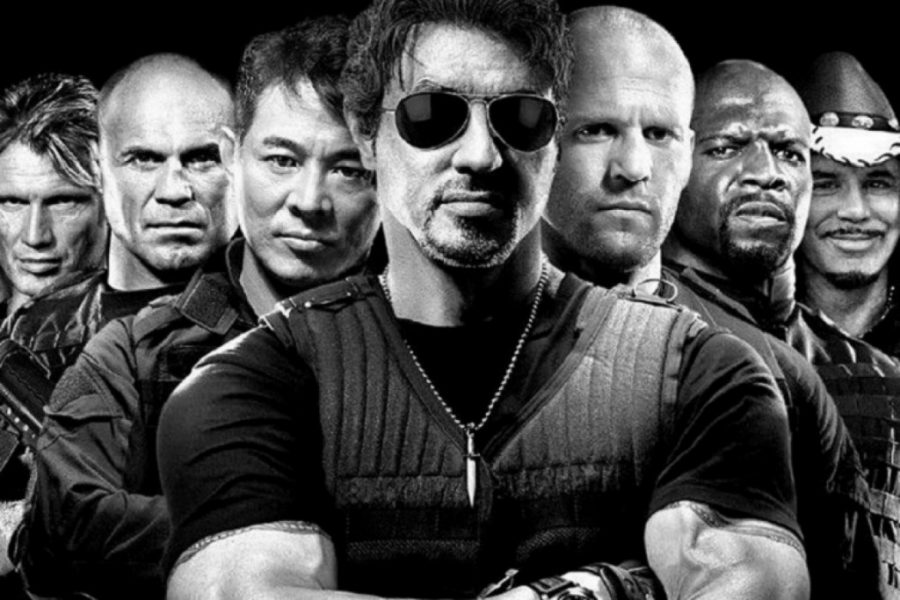 When all the action stars from almost every film industry around the globe come along to put together a screenplay of such genre, there is very little left to doubt the excellence of such project. Directed by the "Rambo", Sir Sylvester Stallone, 'The Expendables' follows a group of deadly but moral mercs who invade an island to eliminate the ruling general there. While Stallone stars as the leader of the group, he's joined by a battalion of ass-kicking heroes, including Jason Statham and his longtime collaborator, Chinese martial-art expert Jet Li, while Terry Crews and Randy Couture also play the members of the team. Stallone makes sure to keep the film hyped all the time and thus there's a combined cameo featuring Arnold Schwarzenegger and Bruce Willis as well as extended cameos of wrestler Steve Austin and 'Universal Soldier' actor, Dolph Lundgren.
Now if all those names don't get you excited then I don't what can. But watching 'The Expendables' breaking skulls and slicing throats in this action drama filled with killing machines is a thrilling treat for all action lovers. The well-received film was followed by two sequels and saw actors like Jean-Claude Van Dam, Harrison Ford, and Mel Gibson joining the lethal ensemble.
Read More: Best Movies of the 1990s
2. John Wick (2014)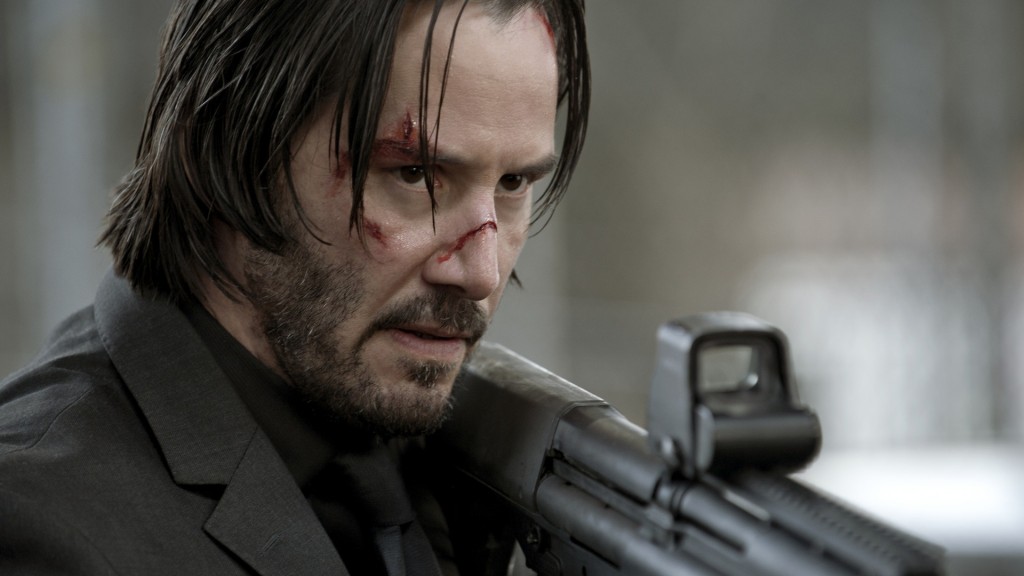 You can do whatever the hell you want to do with your life, but you don't mess with John Wick, and you never, ever, should steal his car, or hurt his dog. In 'John Wick', our beloved Keanu Reeves unleashes hell upon his enemies and goes on a ferocious killing spree when they force the ex-hitman out of his grieving retirement.
We all have seen Reeves action-ready before in 'The Matrix' (1999). While Neo was in love and was caring and kind, John is broken and devastated and when angry, he's not merciful. Besides the sharpness and truculence of Reeves's character, the film looks awesome because of its take on the life of underworld, which is portrayed as a structural system with rules and regulations. A story of a gentleman stylized hitman who kills in open arenas out-front, 'John Wick' is brutal, bloody and barbaric in all manners and if you have the will to watch it, you are in for some real bad-ass adventure. A film that has valiantly tried to redefine action genre, 'John Wick' was followed by a 'Chapter 2' in 2017 and will also spawn a new sequel to be released in 2019.
Read More: Best Movies of the 1970s
1. The Raid (2011)
30 floors of mayhem filled with blood spat, gunfire and jaw-dropping fight sequences. This Indonesian martial-art, action thriller doesn't have anything in its story to offer but only intoxicated and exhilarating action. Directed by Gareth Evans, the film follows a 20-member S.W.A.T team trying to bring down a ruthless warlord based in a multi-story high rise building. Stocked and loaded with all kinds of weapons, these 20 against an army of killing thugs make every second of the viewer's watch, an experience of a kind. Deemed one of the finest foreign films of the genre, 'The Raid' is a complete package of 'Police Story' meeting 'Crouching Tiger: Hidden Dragon'.
'The Raid', just like most action films, focuses on the story and the fight choreography rather than character detail, thus giving all of its cast an equal importance in the plot. Starring Indonesian martial-art expert Iko Uwais, the film was followed by a direct sequel, The Raid 2. With all the combat and fight sequences, which this movie is completely filled with, 'The Raid' deserves the no. 1 spot.
Read More: Best Action Movies of 2017