Iran. The land of Abbas Kiarostami, Asghar Farhadi, Jafar Panahi, Mohsen Makhmalbaf, Majid Majidi and many other cinematic geniuses who produced some of the most profound works of cinematic art the world has ever seen. Iranian cinema has always struggled with censorship issues and filmmakers not being given considerable artistic freedom. Filmmakers including Abbas Kiarostami and Jafar Panahi have often struggled to get their films released across the country.
But despite all of this, Iranian cinema has more often than not produced quality films even though a greater section of the industry makes films that primarily cater to the general film audiences. This article takes a look at the list of top Iranian movies ever made. You can watch some of these best Iranian movies on Netflix or Amazon Prime or Hulu.
12. The Colour of Paradise (1999)
Majid Majidi is a filmmaker known for his simplistic approach to storytelling with plots that mostly revolve around the problems faced by lower class Iranian families. 'Colour of Paradise' tells one such simple yet beautiful story of a blind boy who is released from his special school in Tehran for summer vacation. His father considers him to be a burden and tries to keep him away from him. It's a simple story that has a fable like quality to it that would sweep you off with its warmth and humanity. Majidi's control over the visual aesthetics of the film is commendable and it makes way for more effective storytelling.
Read More: Best Christian Movies of All Time
11. Baran (2001)
'Baran' is a film of astonishing beauty and power. Very few films have the power to move you with not words but the raw intensity of repressed feelings and desires. And 'Baran' manages to do that with incredible nuance and restraint. The film has a very simple story that follows a 17-year-old construction worker who discovers that one of his co-workers is a girl disguised as a boy. He peeks through the windows of her room and furtively stares at her in silences unbeknown to her. Majidi's exquisite direction lets us feel the boy's emotions of love and longing through intense shots that give us a peek into his world of desires. This might just be Majid Majidi's best work to date.
Read More: Best Investigative Journalism Movies of All Time
10. Offside (2006)
Jafar Panahi was a controversial filmmaker for his country and many his films weren't screened anywhere in Iran. But the man is undeniably one of the most influential filmmakers the country has eve produced. 'Offside' tells the story of a group of women who are desperate to watch a World Cup qualifying football match but legally they aren't allowed to do so because of their sex. 'Offside' is delightfully entertaining and gives faces to those beautiful strangers who we've all been fascinated by. The amount of passion the film throws in is unbelievable and it gives us a refreshing image of women in Iran and captures their emotions, feelings and desires at its rawest.
Read More: Best Terrorism Movies of All Time
9. The Mirror (1997)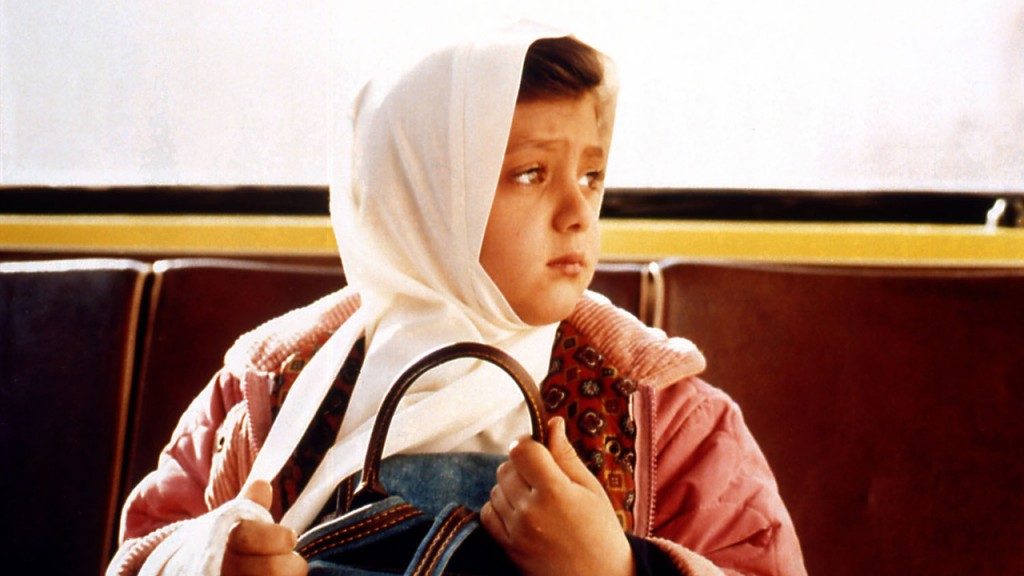 Nope, not the Andrei Tarkovsky magnum opus that changed cinema. But Jafar Panahi's film is nothing short of a masterpiece and it encompasses every aspect of that word. To put in Panahi's own words the film was meant to show "how reality and imagination are intertwined. And Panahi uses the inherent manipulative aspects of cinema to explore themes of reality and fiction. The film follows a little girl who is lost in the busy streets of Iran and is looking to get back home but doesn't know the address. 'The Mirror' is another cinematic treasure from a country that has produced masterpieces in abundance.
Read More: Best Communication Movies of All Time
8. About Elly (2009)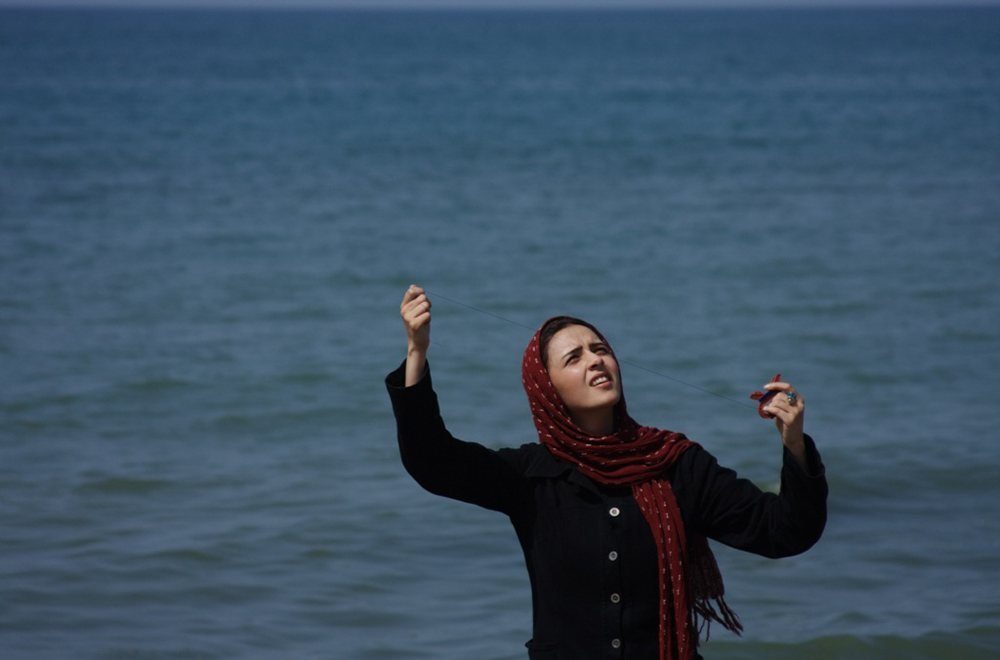 Very few filmmakers possess this rare quality of having a complex, in-depth understanding of the human condition. Nuri Bilge Ceylan has that quality; the great Abbas Kiarostami had that too, and so does Asghar Farhadi. Asghar Farhadi understands people. He knows about our lives, our family, neighbours. He shows you who you are and the true nature of the people encompassing your existence. 'About Elly' is one such film where Farhadi exposes the human nature at its rawest and the impact is utterly devastating and disturbing. The film follows a group of old friends who travel to the shores of the Caspian Sea on a weekend vacation. A woman among them goes missing and this creates panic among the group. 'About Elly' is one of the most psychologically devastating an emotionally harrowing movies you'll ever see.
Read More: Best French Movies of All Time
7. Turtles Can Fly (2004)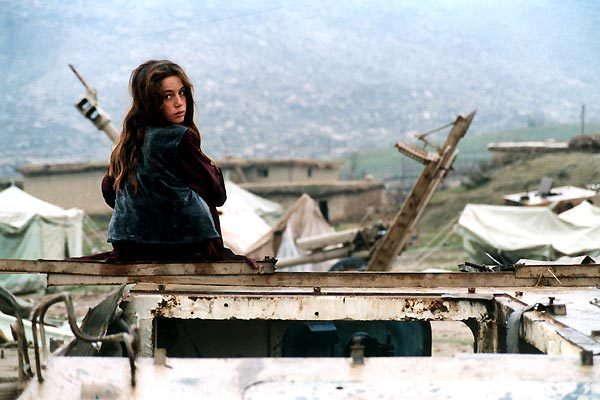 I couldn't possibly bring myself to watching this film again. Such was its raw emotional power and devastating impact that it made me frightened and terrified of realities that were far away and yet too close to my existence. And any film that has the power to disturb you and make you think for days defines true greatness. And 'Turtles Can Fly' is a great film. Set in a Kurdish refugee camp, the film focuses on a group of children who are struggling to survive in extreme circumstances. The acting is beyond brilliant and the impact of the film is too powerful to even talk about. But there is absolutely no doubt that 'Turtles Can Fly' is one of the most harrowing and depressing cinematic experiences I've ever had.
Read More: Best Science Movies of All Time
6. A Separation (2011)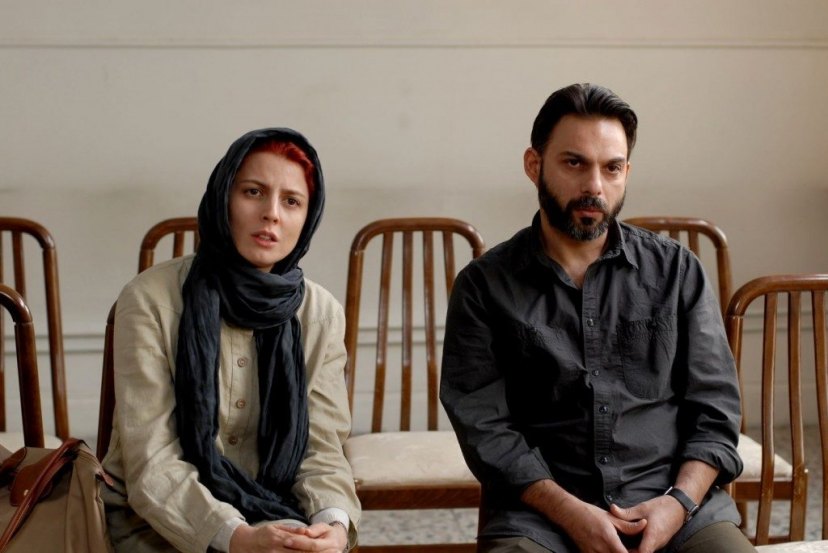 The genius of Asghar Farhadi lies in not allowing his viewers to root for any of his characters. We see them as plain human beings and not as good/bad people. This is a vital element to his narrative as he uses the plot to peel layers off of his characters and by the time the film ends we no longer care about the story but it's the characters we get to learn about. 'A Separation', perhaps, benefits most from this approach. He presents us with a couple; a husband who wants to stay in his home country and take care of his father and a wife looking to escape the clutches of Iranian society and dreams of building a life abroad. They have a teenage daughter. A young married woman with a little kid who is hired to look after the husband's father. Throughout the film we look for characters to root for but we don't because they're all humanly flawed in many ways. And this makes the whole morality play in the film very ambiguous. 'A Separation' is quite simply the greatest divorce drama of all time and one of the finest films ever made.
Read More: Best Plot Twist Movies of All Time
5. Taste of Cherry (1997)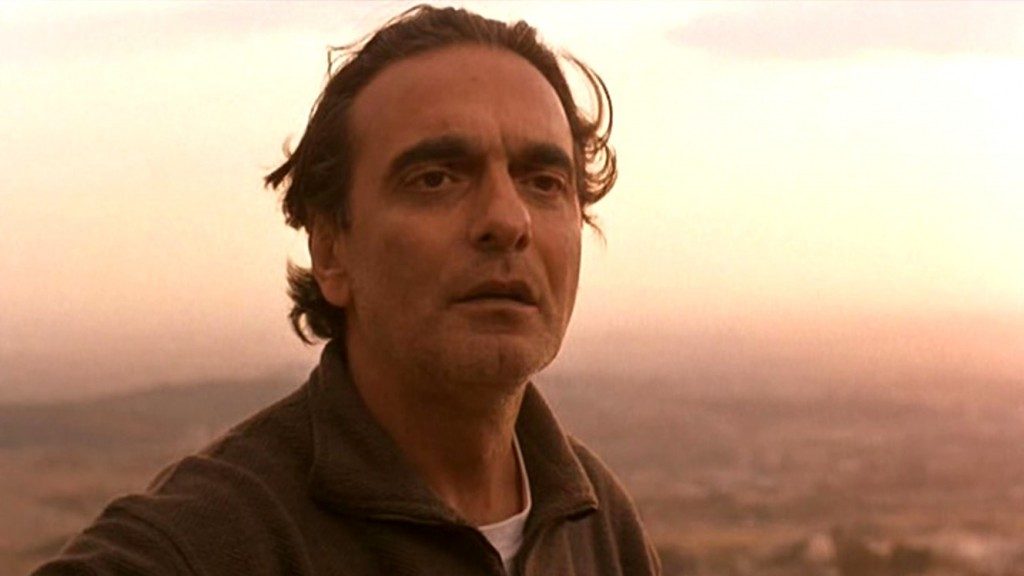 Arguably the greatest Iranian filmmaker of all time, Abbas Kiarostami was one of cinema's most enigmatic auteurs known for his minimalist approach and unconventional cinematic techniques including use of documentary style narratives, breaking the fourth wall and so on. His films possessed a rare, hypnotic quality enriched with an astonishing level of humanity that made them so profoundly universal. 'Taste Of Cherry' was one of his most divisive films. Roger Ebert famously trashed the film in his review, calling it"boring" and gave a humiliating 1 star. However, the film gained major praise from several other critics and went on to win the Palme d'Or that year. The film is quintessential Kiarostami with a minimalist plot that follows a man driving around the streets of Tehran looking for someone to bury his body after he kills himself. 'Taste of Cherry' also features one of the most spectacular film endings of all time.
Read More: Best Detective Movies of All Time
4. Ten (2002)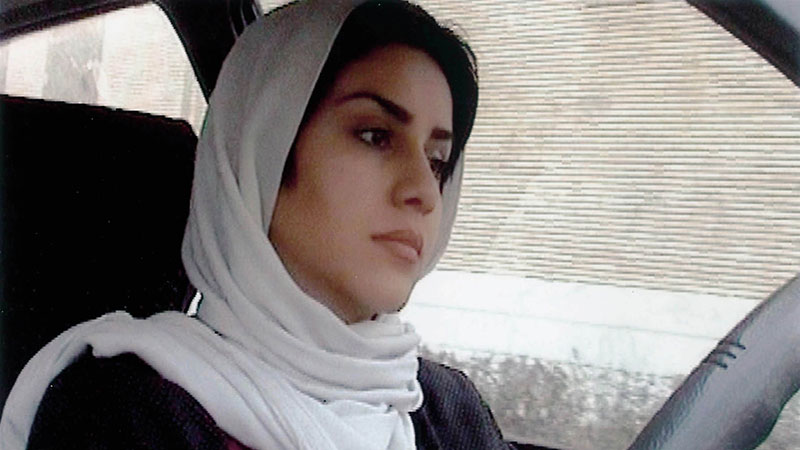 This list is sure to feature more than just a couple of Kiarostami films. And this wouldn't probably come off as a surprise because such the man's influence on Iranian cinema. 'Ten' is just as original and inventive as cinema can get. Recorded entirely on digital cameras, the film is cut into 10 different scenes about conversations between the female driver and her changing passengers. The cast includes people who weren't trained actors and this gives the film a very realistic feel as it lets us see them as people. The camera is fixed and does not move and we hear different voices about people talking about their daily life problems and the kind of issues they face in the society. 'Ten' was ranked No.47 on Empire magazine's list of the 100 Best Films of World Cinema and it continues to be regarded as one of most original works of cinematic art ever produced.
Read More: Best Afterlife Movies of All Time
3. The Wind Will Carry Us (1999)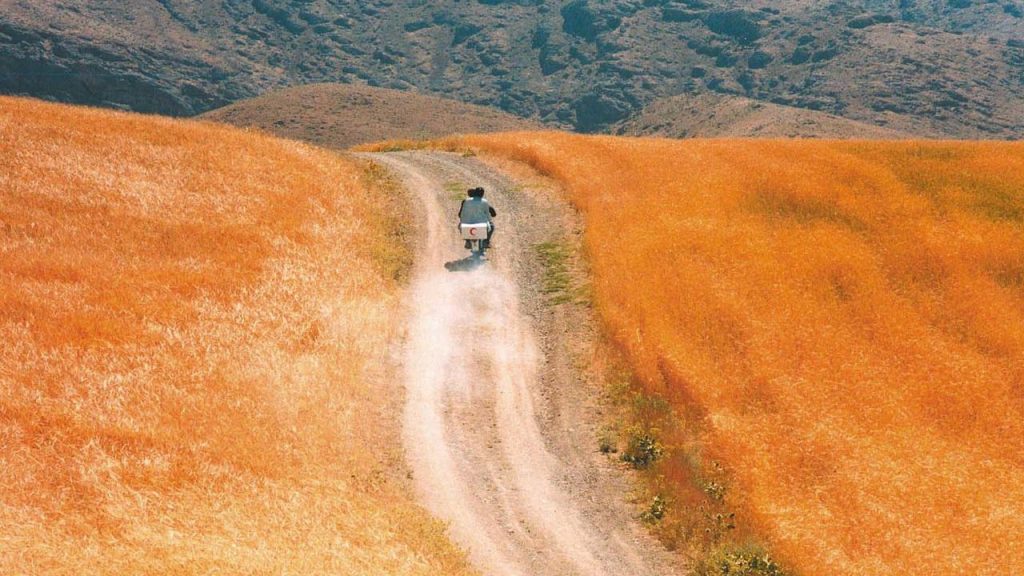 How could a film be virtually about nothing and yet manage to speak so profoundly about everything that encompasses life and human existence? It's this enigma that makes Abbas Kiarostami's 'The Wind Will Carry Us' one of the most profoundly hypnotic cinematic experiences of all time. The film follows a group of journalists who arrive in a small village to cover the mourning rituals of the place after the much-anticipated death of an old woman. The film has a meditative quality to it that makes you think about those precious little things which contribute to our existence which we often fail to appreciate or realise the value of it. With a minimalist plot, Kiarostami explores themes of life, death, existentialism and the beauty of nature. It's the raw humanity that Kiarostami infuses the film with that makes it so profoundly universal and deeply contemplative. 'The Wind Will Carry Us' is one of the greatest films ever made.
Read More: Best Revenge Movies of All Time
2. Close Up (1990)
Arguably one of the most original and inventive movies ever made, Abbas Kiarostami's magnum opus is a docufiction that explores the real life trial of a man who impersonated the famous Iranian filmmaker Mohsen Makhmalbaf. Hossain Sabzian has conned a family into believing them that he is Makhmalbaf and that they would star in his new film. The cast has the actual people involved in the trial, playing themselves. The film explores human identity and the true impact art could have on a person's life and what makes cinema the most powerful form of art. It's powerful, thought-provoking, emotional and deeply human like most of Kiarostami's works and is today regarded as one of the greatest films in cinema history.
Read More: Most Colorful Movies of All Time
1. The Cow (1969)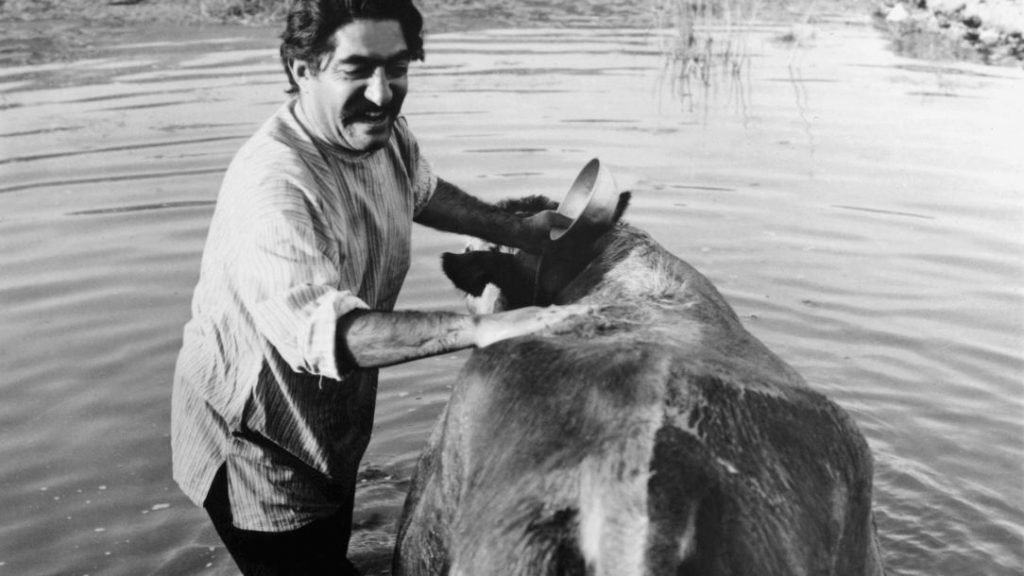 Dariush Mehrjui's revolutionary masterpiece gave a face to Iranian cinema and it has since then gone on to produce some of the greatest classics of world cinema. 'The Cow' depicts the relationship between a villager and his beloved cow. While he's away from village for a few days, the cow mysteriously dies and the villagers try to hide the evidence and convince him that the cow has run away. The rest of the film depicts the man's struggle to cope up with the grief of having to live without his beloved cow. The film has an Italian neo-realist touch to it that makes it so realistically touching in its simplicity and emotional profoundness. Iran at the time was under the threat of being banned from producing films but their leader Ayotollah loved the film and it allowed Iran to produce films albeit with great amount of censorship. 'The Cow' continues to be rated as a classic of World Cinema.
Read More: Best Historical Movies of All Time