HBO is the site of some of the greatest content on television. But does HBO have porn? Well, the answer is an obvious no. While there are certainly many R-rated and even NC-17 rated movies on HBO, you won't find films that are classified porn, because frankly, the MPAA hasn't created a category for a film to be labeled as one. The categorization of movies is a rather difficult thing when you come to think of it! For example, when you think about adult films, a few clichéd things come to mind when a person thinks of it. Essentially, it's just a separation of the movies that the adults would relate more to or the films that contain the things that aren't suitable for children.
Having said that, let's also be clear that just because these movies on this list have sexual content and sometimes graphic nudity doesn't necessarily mean they are not good. In fact, most of the below-listed HBO movies are more than watchable. Now that we have made everything clear, let's have a look at the list of best adult movies on HBO right now. And please keep in mind that many of these have been rated R or TV-MA according to the MPAA guidelines. You are at the right place if you are looking forward to watching adult HBO movies.
10. Blade Runner 2049 (2017)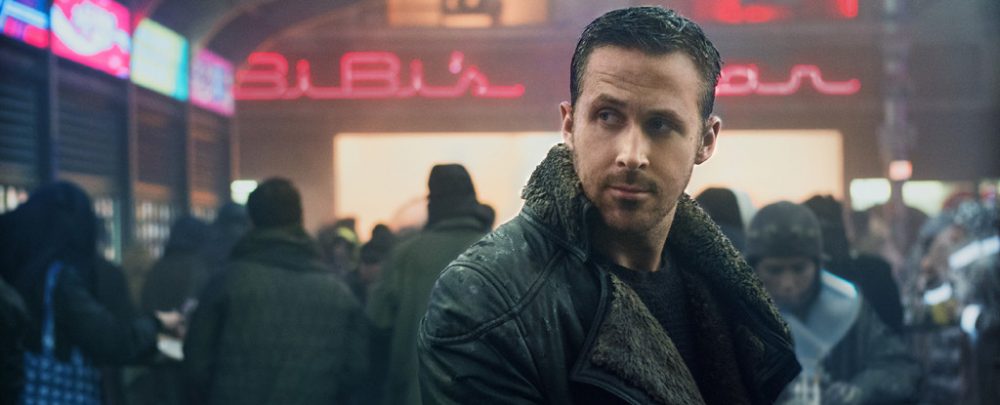 Denis Villeneuve's 'Blade Runner 2049' is a neo-noir science fiction film based on the characters from Philip K. Dick's novel 'Do Androids Dream of Electric Sheep?.' As the name suggests, the movie is set in the year 2049, when bio-engineered replicants called Nexus-9 manufactured by the powerful Tyrell Corporation have integrated perfectly with society. However, beneath the superficial stability of the world lies a dark secret that could lead to utter chaos when revealed. So, when Officer K stumbles upon it, he immediately recognizes the gravity of the situation and embarks on a quest to find Rick Deckard, a former blade runner who has not been seen for the last three decades.
9. Machine Gun Preacher (2011)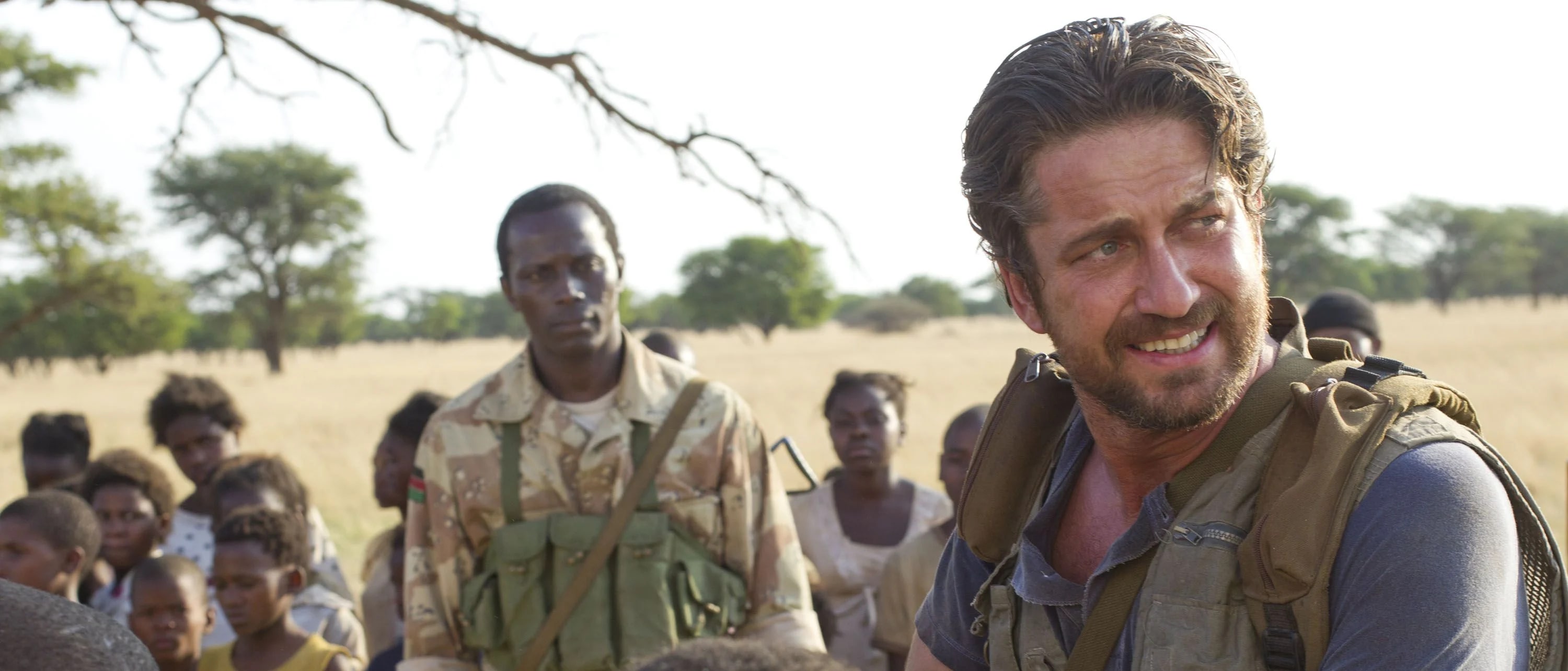 Based on 'Another Man's War' by Sam Childers, 'Machine Gun Preacher' is a biographical action drama film directed by Marc Forster. The movie follows Sam Childers, a former biker who is moved by the plight of people in East Africa and decides to help the people in need. He restores destroyed homes and works tirelessly to give the victims of the civil war a sense of normalcy. However, Sam is not perturbed by the brutal renegade militia still operating in the region and, despite the warning, even vows to set up an orphanage. Still not satisfied with his efforts, the former biker goes a step further by deciding to rescue kidnapped children from the enemy territory.
8. Basic Instinct (1992)
Featuring stand-out performances by Michael Douglas, Sharon Stone, George Dzundza, and Jeanne Tripplehorn, 'Basic Instinct' is a neo-noir erotic thriller movie directed by Paul Verhoeven. The story centers upon Nick Curran, a police detective based in San Francisco who is entrusted with the investigation of a rock star's murder. Although he is otherwise quite professional, Nick fails to stick to his principles when he gets involved in an intense affair with Catherine Tramell, an enigmatic writer who is also the prime suspect in the murder. As the story unfolds, the investigation naturally gets complicated by Nick's lack failure to set the right boundaries between his personal and professional commitments.
7. Lassiter (1984)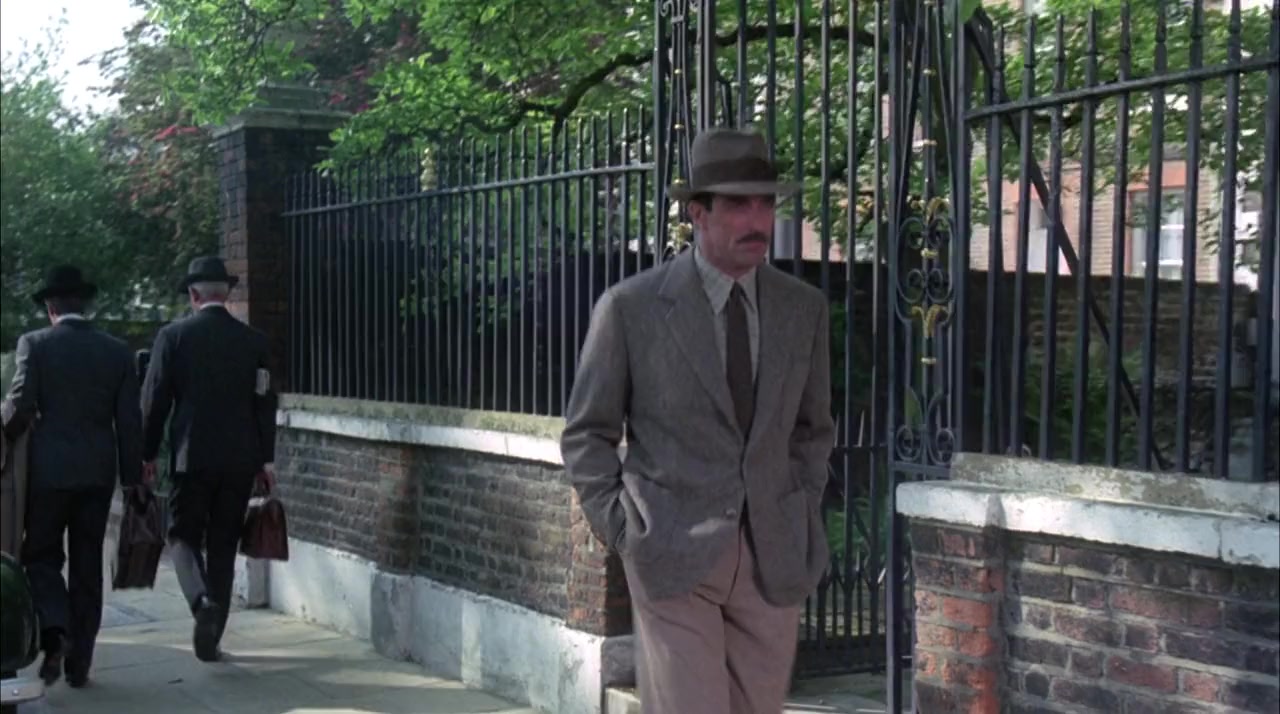 Produced by Albert S. Ruddy, 'Lassiter' or 'The Magnificent Thief' is a spy thriller movie starring Tom Selleck and Jane Seymour. The Roger Young directorial follows Nick Lassiter, a notorious jewel thief who is unfortunately caught by British law enforcement and the FBI, who wish to use him for their ambitious plan. The two organizations have joined hands to start an operation through which they hope to steal Nazi diamonds worth about $10 million.
However, once the mission is completed, the British law enforcement and the FBI plan to get rid of Nick for good. Unfortunately for them, they are up against a much-smarter frenemy who has his own plans and has been tricking people longer than officials from the FBI and British law enforcement.
6. The Scorpion King (2002)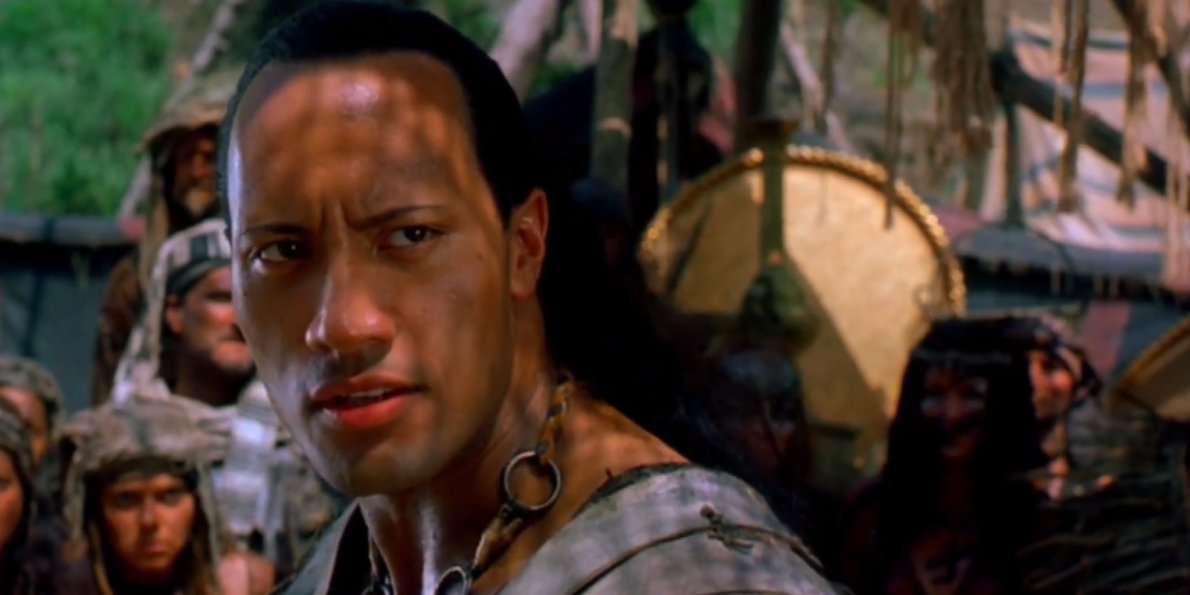 Chuck Russell's 'The Scorpion King' is an action-adventure movie that serves as the prequel to The Mummy film franchise. The film is set in ancient Egypt and revolves around the mission of the great King Pheron to kill Memnon and his sorceress Cassandra, for which he hires an assassin named Mathayus. As the trained killer embarks on his dangerous mission and comes across Cassandra, he chooses to kidnap her instead of eliminating her. In the following days, Mathayus finds several allies, but it becomes increasingly clear with each day that his task is far more complicated than he had previously imagined.
5. 2 Days in the Valley (1996)
Starring Danny Aiello, Greg Cruttwell, Jeff Daniels, and Teri Hatcher, '2 Days in the Valley' is a crime dark comedy film directed and written by John Herzfeld. The movie follows Lee Woods, an assassin who, along with his hitman partner, Dosmo Pizzo, plans to murder the husband of the aspiring Olympic skier Becky Foxx. While they do succeed in their mission, the path of the duo converges with two cops and other acquaintances, complicating things in the process. While the film is a great watch, it also features one quite intense lovemaking scene that should only be watched by an adult audience.
4. Hemingway & Gellhorn (2012)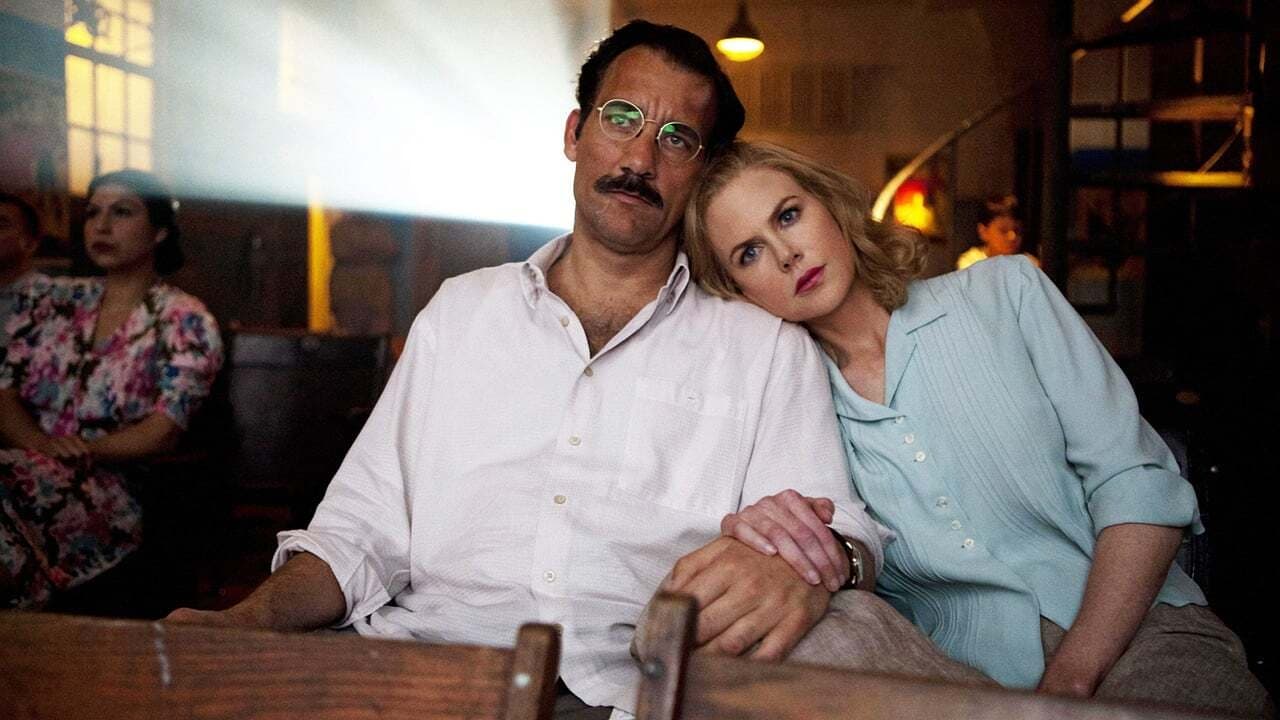 Written by Jerry Stahl and Barbara Turner, 'Hemingway & Gellhorn' is a romantic thriller movie that stars Nicole Kidman and Clive Owen. The story revolves around the titular deuteragonists who meet during the Spanish Civil War several years after their brief introduction at a bar in Florida. While Gellhorn is not ready to get into a relationship and tries not to respond favorably to Hemingway's romantic advances, things change when they are stuck in a room while covering the way. Soon passion takes over, and the duo engages in a sexual affair that marks the beginning of the most famous literary couples' relationship.
3. Dinner with Friends (2001)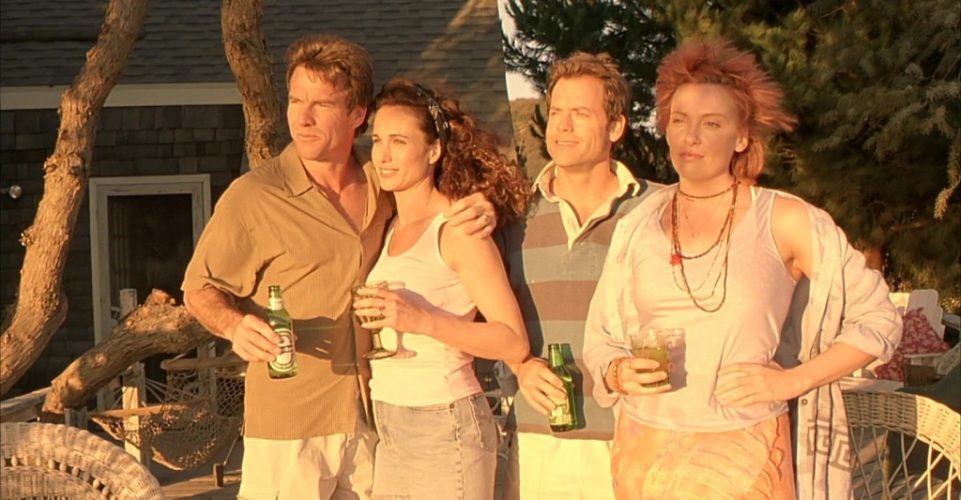 The film focuses on two couples who have been very good friends for a very long time. Tom and Beth have been married for about 12 years. Gabe and Karen have been together for a very long time, as well. However, as time passes, things change, people change, and so does the dynamic of relationships as well. One night, Gabe and Karen invite Tom and Beth over dinner. Everything is going fine when suddenly Beth tells Karen that she will break off her marriage.
The reason behind the divorce is Tom's infidelity. Karen is disturbed, suddenly hearing about the separation when there were no signs of anything bad in their relationship. This leads her and Gabe to start re-evaluating their own marriage, wondering if something has changed between them as well.
Read More: Sexiest Movies on Hulu
2. The Grifters (1990)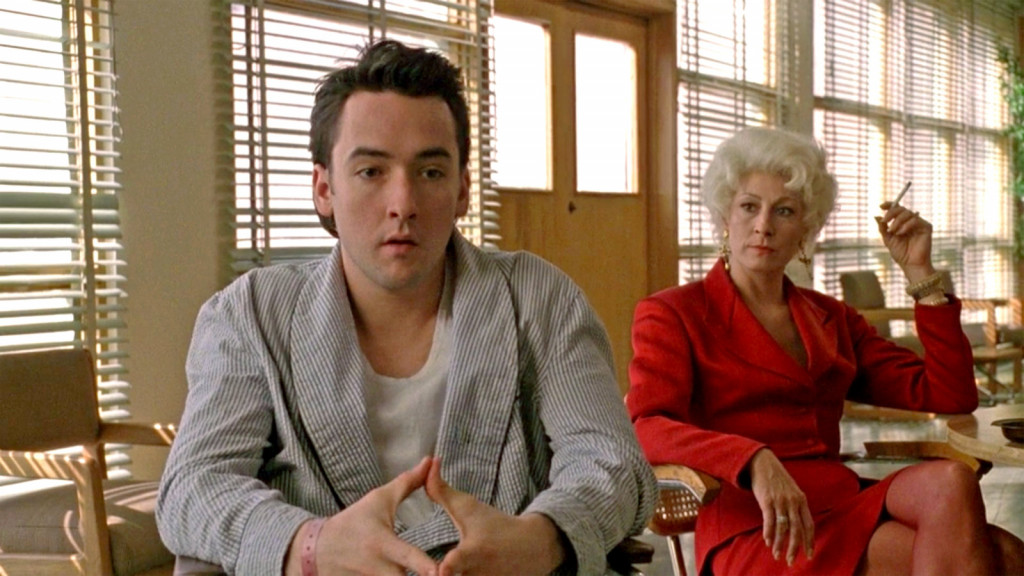 Inspired by Jim Thompson's 1963 novel of the same name, 'The Grifters' is a neo-noir crime thriller movie that features John Cusack, Anjelica Huston, and Annette Bening. It follows Roy Dillon, a notorious conman whose life takes an unprecedented turn when his estranged mother decides to come live with him. Unfortunately, she does not like Roy's girlfriends, and their rivalry sparks a contest between the two women to get as much attention as they can from him. Along with the engaging premise, it also features some semi-nude or nude scenes that are not suitable for a young audience.
Read More: Sexiest Movies on Amazon Prime
1. Backdraft (1991)
Directed by Ron Howard, 'Backdraft' is an action thriller movie that follows Brian and Stephen, two firefighting brothers who have grown up competing against one another. In order to prove himself, Brian decides to help arson investigator and veteran firefighter Don with his investigation on oxygen-induced infernos, but things don't go as he has expected. Soon, Brian is forced to work with his brother again to look into a spate of fires that allude to the presence of an arsonist who is hell-bent on wreaking havoc in the region.
Read More: Sexually Graphic Movies on Hulu