Halle Berry is known for playing the role of 'Catwoman' and Storm in the 'X-Men' franchise. But like all actors, she, too, has had her share of ups and downs. While some of her movies have won her several awards, there are others that were thrashed by critics.However, even after all these years of acting, she continues to dominate all of her roles and manages to stand out in one way or the other. Although she has been consistently lauded for many of her roles, the actress still manages to stay pretty grounded and more than anything, she barely looks a day older than most other newcomers in the film industry.
Today, we'll be looking back at some of her sex scenes, out of which, many are still considered to be iconic in every sense, especially the one in 'Monster's Ball'. So here's a list of some of the best Halle Berry sex/nude scenes.
6. Sword Fish (2001)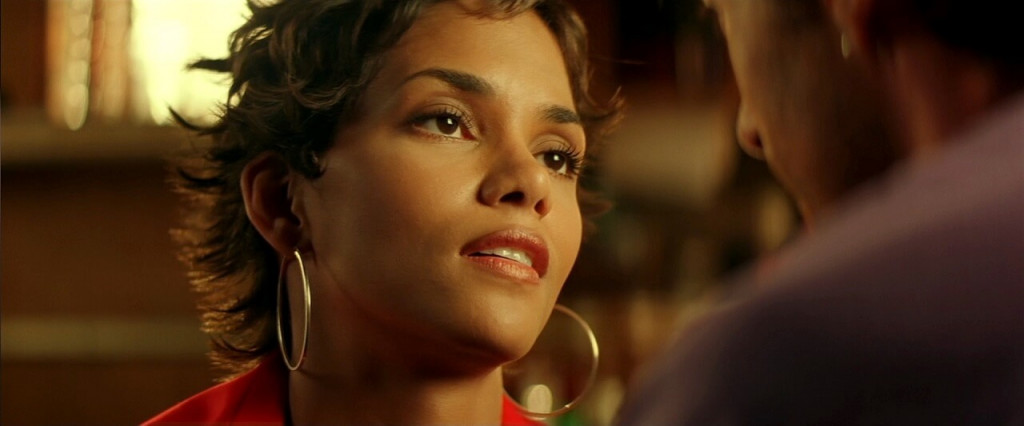 In 'Swordfish', John Travolta plays the role of Gabriel Shear, a spy who assists a computer hacker (Hugh Jackman) and gives him a chance to rebuild his life by helping him getting access to some confidential government funds. Overall, there isn't much nudity in the film but Halle Berry has one brief moment of toplessness, which eventually not only proved to be a game-changer for the movie but also her acting career as well. The film did receive a lot of negative reviews but her three-second scene is what ensured its profit. Moreover, in an interview, Halle Berry also claimed that she wouldn't have been able to pull off her sex scene in 'Monster Ball' if it wasn't for her tiny scene of nudity in 'Sword Fish'.
5. Frankie and Alice (2010)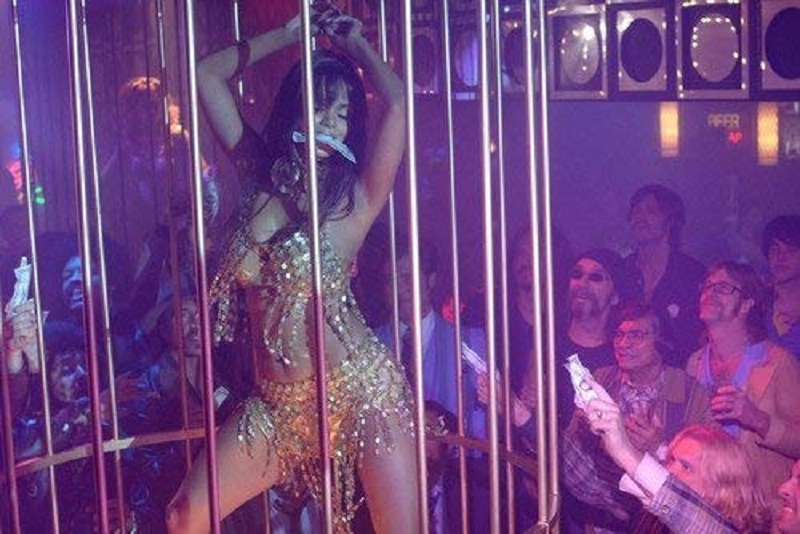 'Frankie and Alice' is one of Halle Berry's lesser-known films but you'll be surprised to know that it won her a Golden Globe back in 2011. In the film, she plays the role of a free-spirited, lively stripper, who never reveals her occupation to her mother. Then comes a time when she starts suffering from serious blackouts and every time she recovers from these, she comes across evidence of doing things she cannot recall.
Right in the opening scene of the film, she does a sultry striptease in a crowded club where she's surrounded by many men. As she lusciously dances in a cage, men around her hoot and go crazy, especially a formally dressed businessmen who keeps tipping her. Soon after this, she meets a black man and takes him home with her but as soon as they start making out, she steps on a toy near his bed and starts panicking. Ironically, she suffers from multiple personality disorder in the film and one of her personalities is actually a white racist.
There isn't any actual sex here but the club scene sets the right mood for the film and also introduces Halle's character in the best possible way. In an interview, Halle Berry also said that she prepared a lot for her role in the film but she didn't put too much effort into the stripping part of it as you "just have to kind off take your clothes off."
4. Cloud Atlas (2012)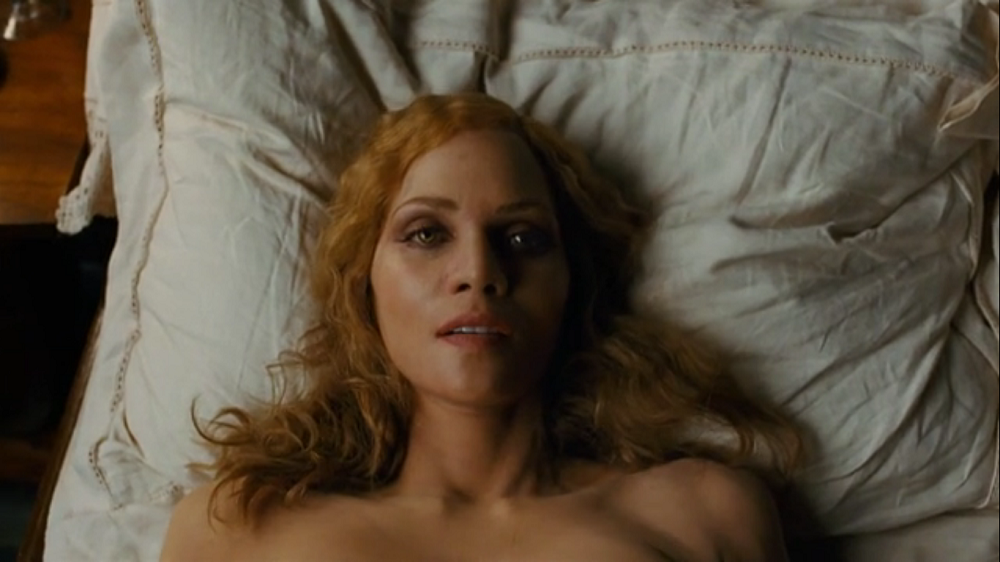 Based on an award-winning novel by David Mitchell, Andy and Lana Wachowski's 'Cloud Atlas' has an incredible cast which includes Halle Berry, Tom Hanks, and many other renowned actors. Set in a post-apocalyptic world, it walks you through the lives of six different stories that somehow seem to have strands of connective tissues between them. With this, the film tries to depict how even a person's smallest actions can ripple into something much bigger, eventually altering one's past, present, and future.
Halle Berry is easily one of the most gorgeous women in Hollywood and because of that, one can easily spot her in literally every movie she has acted in. However, in 'Cloud Atlas', she goes beyond ethnic and gender lines by playing the role of a German-Jewish woman Jocasta Ayrs and is almost unrecognizable. In this new demeanor, the actress also has a brief sex scene that isn't graphic at all compared to her scene in 'Monster's Ball'. It, in fact, has no nudity and ends with a few brief moments of kissing. But even in this scene, or should I say in the entire segment where she plays the role of Jocasta Ayrs, she looks incredibly stunning and surreal.
3. Perfect Stranger (2007)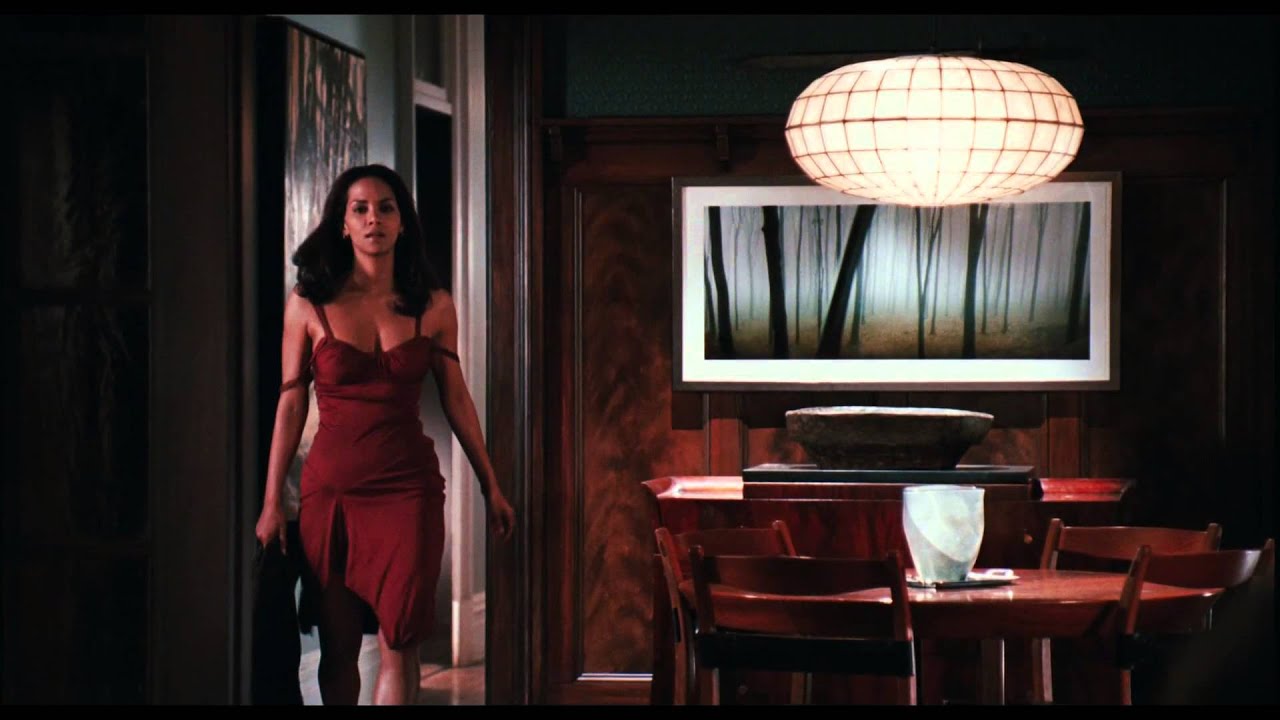 In 'Perfect Stranger,' Halle Berry plays the role of Rowena Price, a reporter for a paper in New York who later quits her job. Soon after this, she willingly starts investigating the murder of a childhood friend. This leads her into working as a reporter at another ad agency where her friend's ex, Harrison Hill, works as an ad executive. With her eyes set on Hill, she further delves into this case and uncovers far too many secrets than she had initially expected.
It is yet another film that was completely destroyed by critics but it still has some memorable moments that feature the actress. There's one particular scene wherein Gary Dourdan, who plays the role of Cameron in the film, caresses her from behind and then slowly undresses her. The camera then shows only some partial visuals where both of them can be seen having sex and while they are at it, she keeps asking him if he likes it. Certainly not the best sex scene on the silver screen, but it is a little sensuous and what makes it even more thrilling is the fact that they are being spied upon right from the next room.
2. Die Another Day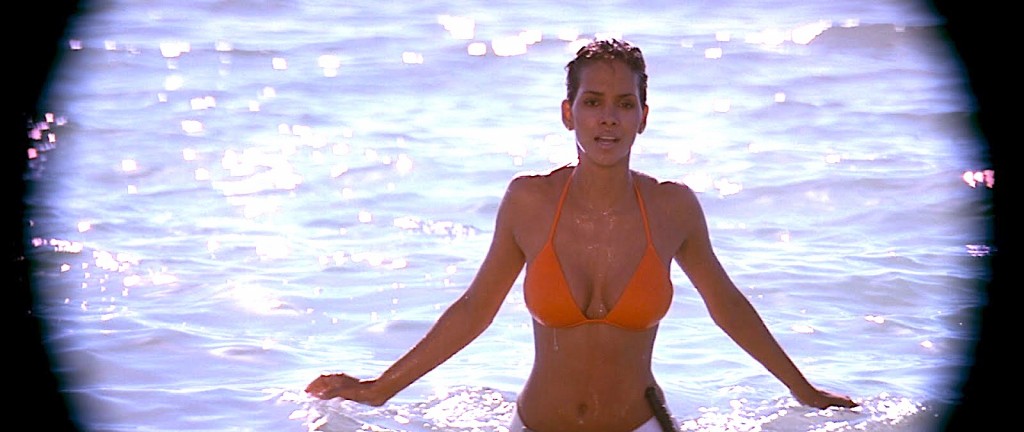 How can any list of Halle Berry's sexiest scenes be complete without this smoking hot scene. In fact, if you make a list of hottest Bond girls to have ever graced the screen, how can you dare to look past Halle Berry?
1. Monster's Ball (2001)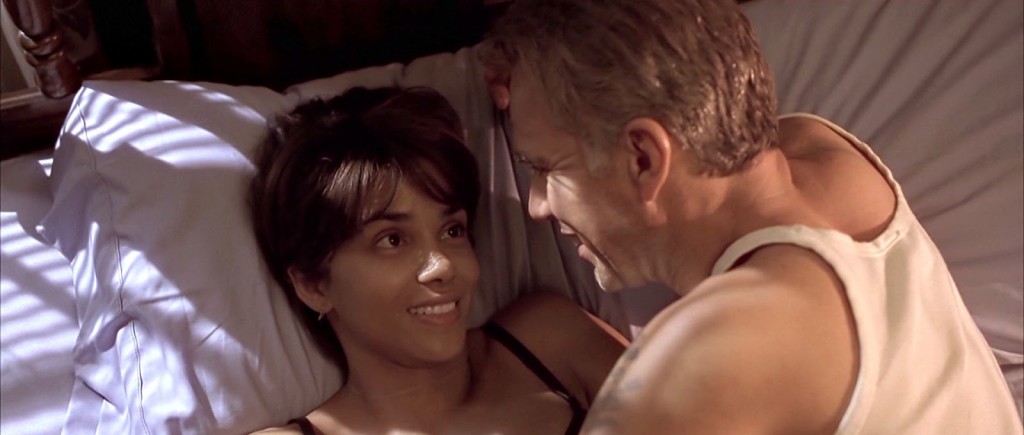 Starring Billy Bob Thorton, Halle Berry, and Heath Ledger, 'Monster's Ball' is a thought-provoking drama that revolves around a prison guard named Hank, who is a part of the execution of convicted murderer Lawrence Musgrove. He later ends up meeting a black woman and is unusually drawn to her, but little does he know that she is Lawrence Musgrove's wife. The film won several accolades after its release and Halle Berry even won the Best Actress Academy Award for her role, making her the first African American woman to win an Oscar. But apart from that, the film also gained a lot of attention because of its long and explicit sex scenes that feature Halle Berry and Billy Bob Thorton.
In an interview, Billy Bob Thorton recalled how one of the most popular sex scenes on the internet made him feel. He claimed that since the storyline of the film itself held so much gravity, they could actually feel the intensity of the circumstances they were and it felt like real sex. Adding to this, he even said that the film was so dark that instead of feeling titillated in this scene, he actually felt quite "exposed." Playing the role of Letitia in the film, Halle Berry certainly got into her character entirely for this one as can clearly see some intense chemistry between the two actors. Marc Forster, the director of the film, was completely blown away by the scene and we can understand why.
Read More: Best Margot Robbie Nude Scenes