'Every Secret Thing' is a 2014 mystery drama film revolving around two girls and their complex lives as it's affected by their premature dive into the world of crime. Directed by Amy Berg, it features commendable performances from household names like Diane Lane, Dakota Fanning, and Elizabeth Banks. Centering around Alice Manning and Ronnie Fuller, the film depicts two storylines. The first is about 11-year-old Alice and Ronnie as they kidnap an infant, Olivia Barnes, and commit murder.
The second narrative, set seven years later, takes place after Alice and Ronnie return from juvenile detention centers. Following their return, a three-year-old girl, Brittany Lyttle, goes missing. As a result, a police investigation launches with Alice and Ronnie appearing as the obvious suspects. Since the film exists within the crime genre and focuses on a kidnapping storyline, viewers might be curious to know if the film's plot relates to reality. If so, here is everything you need to know about the origin of 'Every Secret Thing.'
Is Every Secret Thing a True Story?
No, 'Every Secret Thing' is not based on a true story. The film's director Amy Berg wrote the film's screenplay and found the story's basis in a 2003 eponymous fiction novel by Laura Lippman. As a critically acclaimed author who has penned numerous detective and crime novels, she has years of experience crafting intriguing and interesting narratives for her readers without necessarily lifting her stories from reality.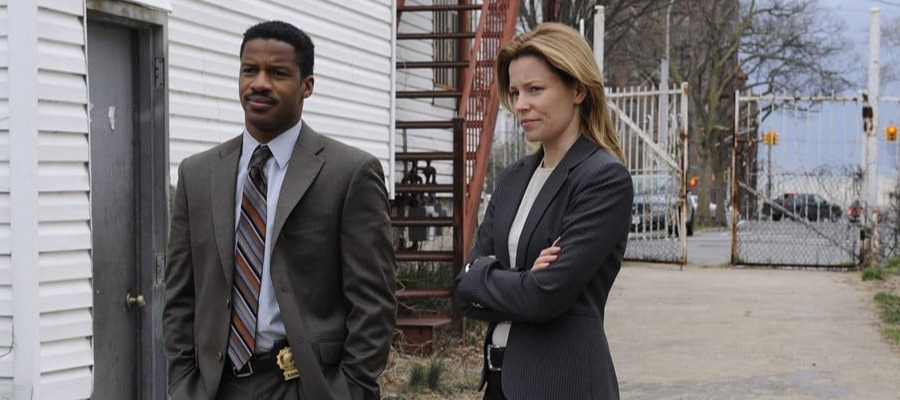 Nevertheless, given the genre of her choice, Lippman's stories often end up mirroring reality due to their real-life parallels and reflections. In a 2019 interview, the author discussed the same. She said, "I find my ideas, and then once I've been inspired by a real crime, I actually read as little about it as possible because now I want to be free to use it as a jumping-off point. I'm inspired by certain crimes because there's something bigger there." As such, it is possible that Lippman's 'Every Secret Thing' was inspired by a real-life crime. Although she never confirmed it, there are some similarities between Lippman's story and the real-life murder case of James Bulger.
In 1993 Bootle, Merseyside, two ten-year-old kids, Jon Venables and Robert Thompson, murdered Bulger, a toddler. Over the years, the Bulger case has been referenced in pop culture multiple times, with a 2019 short film, 'Detainment' as perhaps the most popular one. It was written/directed by Vincent Lambe and earned an Oscar nomination the same year. While 'Detainment' was entirely based on real-life, 'Every Secret Thing' is only a fictional tale that happens to share some key aspects with reality.
Alternatively, the Amy Berg directorial finds its realism through immersive storytelling and well-crafted characters. Before this film, she was popularly known for her work as a director on documentaries like the 2012 crime film 'West of Memphis.' Since she has experience telling real-life stories through her documentaries, she brought a similar sense of realism to the narrative in 'Every Secret Thing,' which explores several of the same topics as her previous work. However, most prominently, the film needles the concept of parenthood and examines it under different lights.
Through Alice's character, the film highlights the extent of influence that a child's upbringing can have on their future. In doing so, it presents an interesting take on toxic parenthood– especially motherhood— and explores all the facets of it. Speaking of the same, Berg said, "I would hope that people look at parenting differently [after watching this film] because I think that often Diane Lane's character [Helen] is such a great example of what not to do, but you can't dictate what kind of child you're going to have and what their needs might be, and I think it's really important to listen to our children and try to let them lead us where they need to go instead of trying to make them into who we think they should be."
Considering all of the above factors, it's safe to assume 'Every Secret Thing' is not based on real people or events. The film may have some similarities to real-life crime incidents but crafts its own narrative distinctively separate from the latter. Ultimately, the story's setting and plausible plotlines lend the film its authenticity.
Read More: Every Secret Thing Ending, Explained: What Happened to Brittany?