Lifetime's 'My Sister's Serial Killer Boyfriend' (originally titled 'Sister Obsession') is a thriller drama movie helmed by Danny J. Boyle that focuses on a local reporter named Maddie. She investigates a series of mysterious killings with a similar pattern. One day, when Maddie's younger sister, Olivia, almost becomes the next victim in her own home, it gets personal for her, and she gets pulled into the investigation deeper. Following the scare, Maddie advises Olivia to join a self-defense course as a precautionary measure.
Soon, the latter begins to fall head over heels in love with her instructor, about whom she hardly knows anything. His suspicious nature makes Maddie intervene before her sister finds herself in grave danger. Featuring Brianna Cohen and Revell Carpenter, the movie captivates the audience by including several familiar and relevant elements in the narrative. The seemingly true-to-life themes also make one ask: Is 'My Sister's Serial Killer Boyfriend' based on actual events? Well, let's explore the same together!
Is My Sister's Serial Killer Boyfriend a True Story?
No, 'My Sister's Serial Killer Boyfriend' is not based on a true story. Instead, the intriguing screenplay for the Lifetime movie can be credited to the creative mind and brilliant writing of Andrea Shawcross. Previously, she has worked as a screenwriter for different film genres, including 'Love on Harbor Island,' 'A Vineyard Romance,' and the thriller 'Dying to Win.' Thus, making the most of all her experience and writing prowess, Shawcross developed the screenplay for this Lifetime production.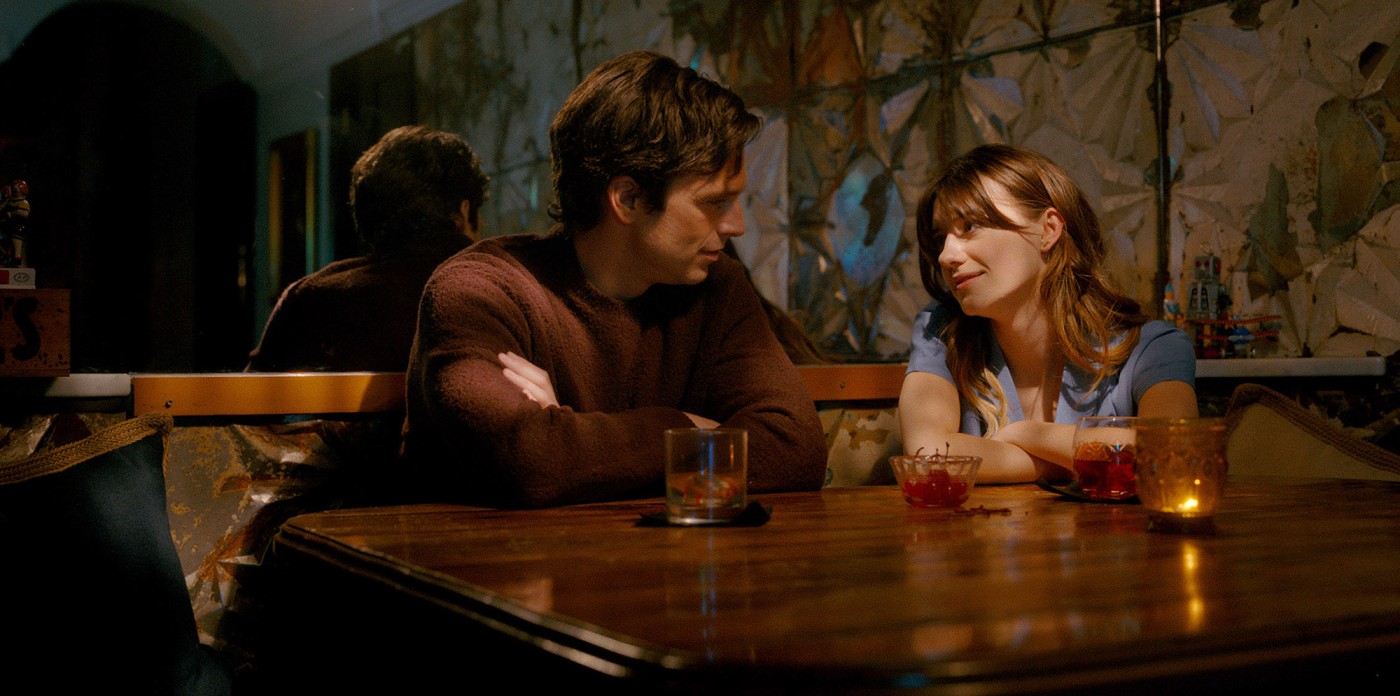 One of the primary reasons why some of you may believe the storyline has ties to reality is its lifelike themes, including serial killers and deception by people to get what they want. Over the years, we have come across these elements in many movies and TV shows, including 'Run Sweetheart Run,' 'Dexter,' and 'You,' which naturally makes them seem familiar to us. However, one of the aptest examples has to be that of 'Fresh.'
Starring Daisy Edgar-Jones and Sebastian Stan, the comedy thriller movie revolves around the chance meeting between Noa and the handsome Steve at a grocery store. She gives him her number, following the disappointing results of the dating apps. Little does Noa know that by doing so, she has made herself vulnerable to the yet unknown appetites of Steve, whom she hardly knows anything about. As you can gather, this theme of modern dating before getting to really know someone is seen in both 'My Sister's Serial Killer Boyfriend' and 'Fresh.'
Soon, when Noa and Steve go for a romantic weekend getaway, she realizes the unusual desires and appetites that Steve hides behind his charming personality and face. Now, she must do everything possible to save herself from becoming his victim. While the theme of deception is common in the two movies in question, the only difference is that, unlike 'Fresh,' there is the presence of a savior figure in the form of Maddie in 'My Sister's Serial Killer Boyfriend.'
Similarly, in real life, we have all heard of serial killers luring their victims under the pretense of being regular and friendly people; when the opportunity arises, they go for the kill. So, despite having all these ties to real life, it doesn't change that the Lifetime movie is simply a work of fiction.
Read More: Where Was Lifetime's My Sister's Serial Killer Boyfriend Filmed? Who is in the Cast?