Directed by Kenya Barris ('Black-ish'), 'You People' is a romantic comedy film streaming on Netflix. It follows Ezra Cohen (Jonah Hill), a white Jewish man who falls in love with Amira Mohammed (Lauren London), a black Muslim woman. However, their lives become complicated because of their different cultural backgrounds. The Jewish background of Hill's character and his affinity for podcasts are major elements in the movie. Therefore, viewers must be wondering if the actor holds these characteristics in real life. If you are curious to learn whether Jonah Hill is Jewish and a podcaster, as shown in 'You People,' here is everything you need to know. SPOILERS AHEAD!
Is Jonah Hill Jewish?
In 'You People,' actor Jonah Hill portrays the protagonist Ezra Cohen. Hill is an actor, comedian, and filmmaker who rose to prominence with his comedic performances in films during the 2000s. He appears in minor roles in films such as 'Accepted' and 'The 40-Year-Old Virgin.' However, he gained recognition for playing a supporting role in Judd Apatow's 2007 comedy 'Knocked Up' starring Seth Rogen, Katherine Heigl, and Paul Rudd in lead roles. Hill's breakout performance came in the same year, playing the lead role of Seth in the coming-of-age comedy movie 'Superbad.'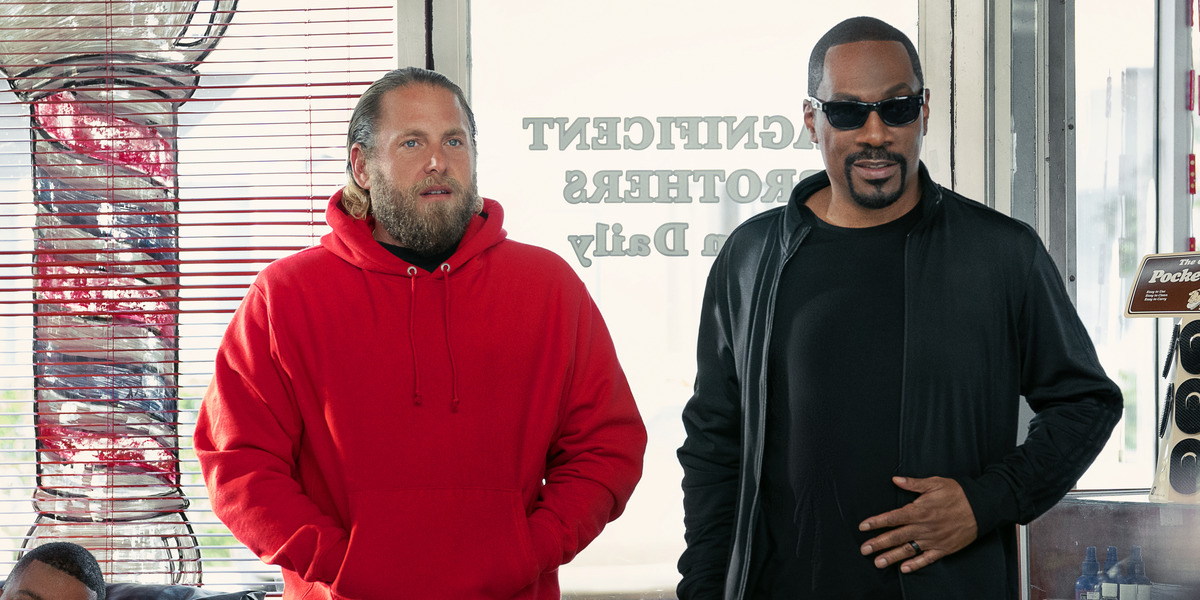 Hill serves as a co-writer and producer on 'You People.' His character Ezra comes from a conservative Jewish family. However, he is not very rooted in his cultural background. Ezra has assimilated into the multicultural atmosphere of Los Angeles but respects his family's Jewish sensibilities. In reality, Hill is Jewish. He is the son of Richard Feldstein and Sharon Lyn.
Like his on-screen counterpart, Hill was raised in a Jewish household in Los Angeles, California. As a child, he had a bar mitzvah and earned the nickname "Jonah the Jew" during his time in the LA skate shop Hot Rod. Hill has spoken about his Jewish heritage several times, and his cultural background's impact can be seen in his writing and acting for 'You People.'
Does Jonah Hill Have a Podcast?
In 'You People,' Hill's Ezra Cohen has a steady job in finance. However, he dislikes his job and the work culture at his office. On the side, he runs a podcast with his best friend, Mo, about the culture of Los Angeles. Later, Ezra quits his job and pursues podcasting full-time. In reality, Jonah Hill is known for dabbling in several forms of media. However, at present, Hill does not have a podcast of his own. However, the popular actor has been featured on episodes of several podcasts. You can listen to Hill discussing a variety of topics on 'The A24 Podcast' and 'Life is Short' hosted by actor Justin Long.
Although Hill is not a podcaster, he has branched his career in different directions. The actor made his directorial debut with the 2008 coming-of-age drama movie 'Mid90s.' has been vocal about his mental health issues and also documented them on film. He directed and produced the documentary 'Stutz' chronicling the career of his therapist Dr. Phil Stutz, that released on Netflix in November 2022. However, Hill also refrained from promoting his upcoming projects, citing anxiety issues starting with 'Stutz.' 'You People' marks Hill's return to scripted feature films since Adam McKay's 2021 film, 'Don't Look Up.'