'The 40-Year-Old Virgin' was the first mega-hit for Judd Apatow that firmly put him on the Hollywood map for good reason. The story centers on the titular Andy Stitzer, an amiable single guy who spends his leisure time playing video games and curating his action-figure collection. Despite his age, he has never had a sexual encounter, and when his friends come to know of his secret, they go all out to ensure that he moves out of his comfort zone. The movie sidestepped the pitfalls of lowbrow humor and stereotypes.
Previously known for his contributions to 'The Daily Show,' the movie adeptly portrays Steve Carell's comedic chops on full display, along with Paul Rudd and Seth Rogen. For this list, we are listing down seven movies that fans of 'The 40-Year-Old Virgin' would appreciate. We'll be looking at comedy movies that factor in the elements of the likes of the aforesaid movie, including exceedingly good comic timing, hilarious quests to find love, the antics of a mid-life crisis, and friends who just won't quit on you no matter what.
7. 40 Days and 40 Nights (2002)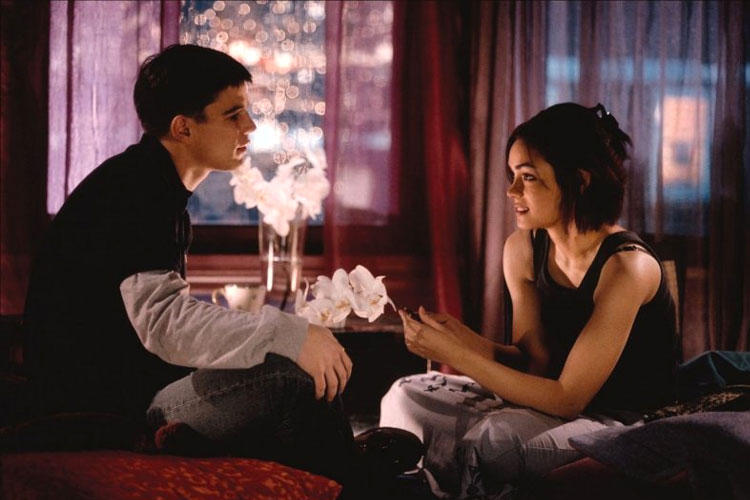 '40 Days and 40 Nights' is a satirical erotic rom-com that focuses on Matt, who decides to stay celibate for Lent after being dumped by his girlfriend. Enter Erica, whom he enjoys getting to know without jumping into bed. Will he be able to make good on his vow? At the core of a sex farce is someone who wants to give in but is amusingly thwarted, which gives us the best of both worlds. While 'The 40-Year-Old Virgin's Andy has waited for a staggering forty years, the antagonist here is in complete contrast with him as he strives to forgo it for mere forty days and forty nights.
6. The To Do List (2013)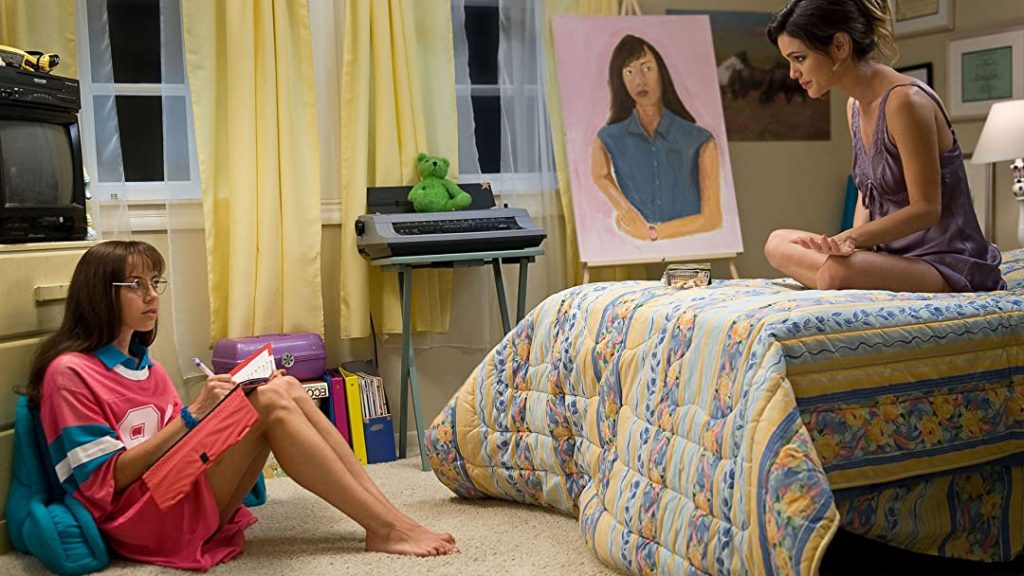 Set in the early 90s, the story focuses on a high-school valedictorian, Brandy (Aubrey Plaza), who struggles to shed her uptight image before starting college. Being a deliberate decision-maker, she puts together an extensive list of all the activities she missed out on during her grinding days. As she sets out to check items off her list, Brandy finds herself out of her depth and enlists the aid of her close friends to see it through. While the subject of sex permeates the whole story, the side-splitting frolics her friends embark on to help her out are highly reminiscent of 'The 40-Year-Old Virgin.'
5. Trainwreck (2015)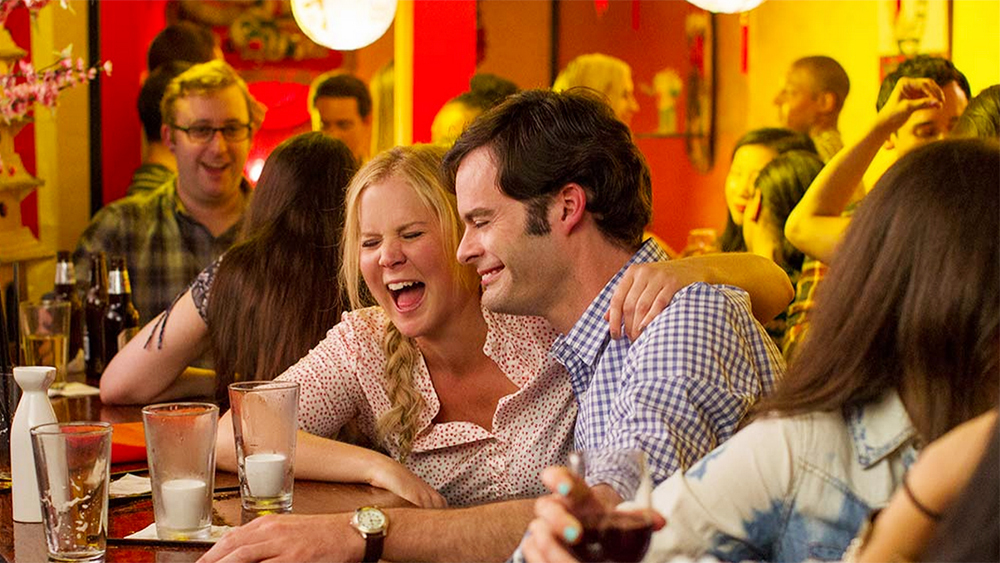 When a movie is written by Amy Schumer and directed by Judd Apatow, you know it's going to deliver on all aspects the audiences have come to expect from these geniuses. 'Trainwreck' is a warm, anarchic rom-com about a promiscuous journalist adrift in modern-day New York who doesn't believe in true love. Things take an interesting turn when she falls for a monogamous-minded surgeon, Aaron (Bill Hader). Amy Schumer takes on rom-com clichés and turns them on its head by tossing out witty jokes and deploying her deadpan high jinks throughout the movie.
4. How to Be Single (2016)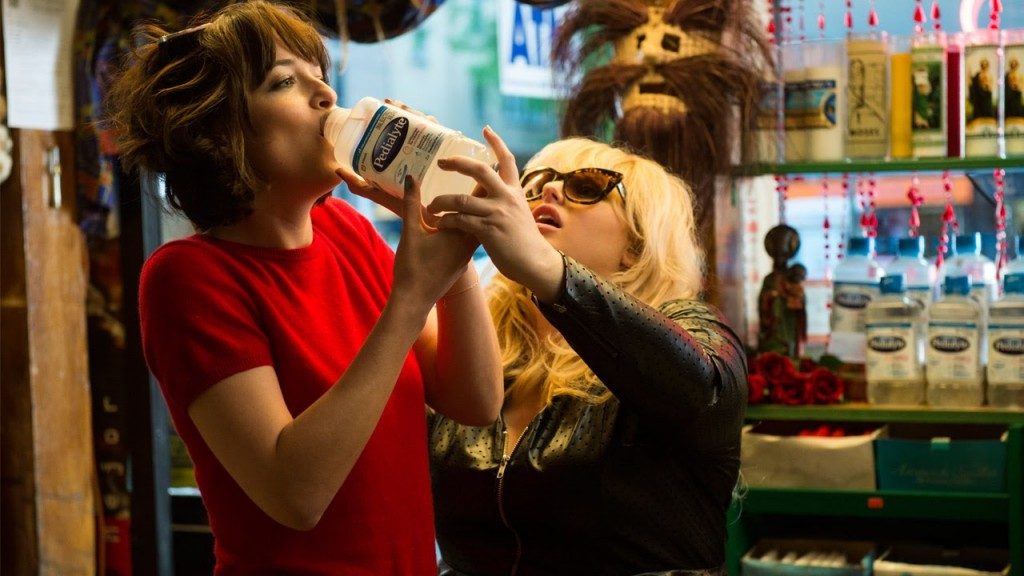 After four long years of college, Alice (Dakota Johnson) decides it's as good a time as any to separate ways with her long-time boyfriend. As her career takes her to the Big Apple, she meets a fun-loving, free-spirited cheeky co-worker Robin (Rebel Wilson) who takes Alice under her wings and helps her navigate the uncharted waters of the single life. By and large, though, the movie sheds light on how complicated the dating scenario can be in contemporary times – or so is the case with some people, which include Andy.
3. Easy A (2010)
Inspired by Nathaniel Hawthorne's classic novel The Scarlet Letter, 'Easy A' is a teen comedy that follows a straight-laced high-schooler (Emma Stone) who gets caught up in the school rumor mill after she tells a white lie about going on a date with a college guy. What started as a harmless fib soon leads to her sinking deep into the quicksand of all sorts of fabricated stories. With a premise identifiable with most if not all of the teenagers, the movie's witty script makes it a perfect pick for a fun weekend watch.
2. Forgetting Sarah Marshall (2011)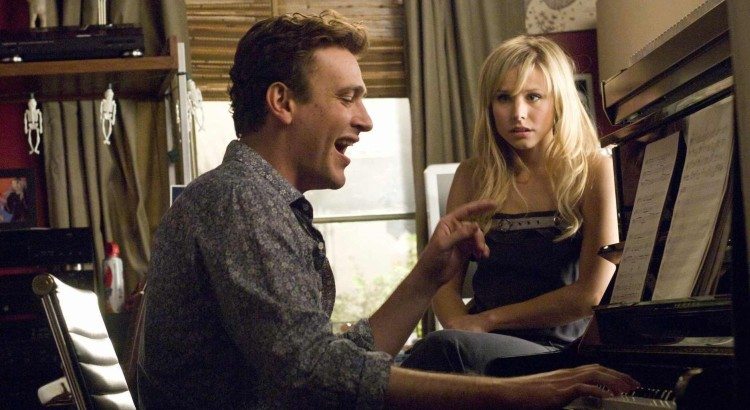 Another Judd Apatow creation, 'Forgetting Sarah Marshall' paints an honest portrayal of heartbreak and echoes through its razor-sharp writing how the right kind of hurt is indeed a blessing in disguise that helps you steer away from toxic people. Jason Segel plays Peter Bretter, a creatively stunted composer who unexpectedly gets dumped by his long-time girlfriend Sarah (Kristen Bell).
In a bid to clear his head and collect himself after the devastating heartbreak, he flees to a Hawaiian resort, only to discover that Sarah is on a holiday herself with her new hedonistic boyfriend. While on vacation, his path crosses with an off-the-chart charming Rachel (Mila Kunis), and he must decide what his heart wants. The movie is saturated in the trademark Apatow burlesque along with delightful cameos by his staple actors, including Paul Rudd, Bill Hader, and Jonah Hill.
1. Crazy, Stupid, Love (2011)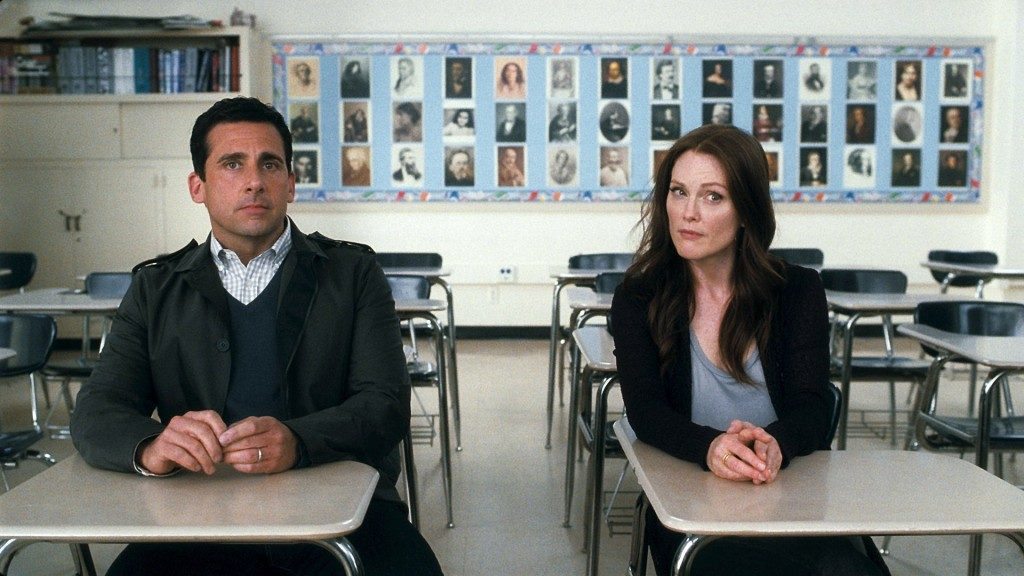 The protagonist here is trying to get out there in the dating game, but this time around, it's in the aftermath of a failed marriage. 'Crazy, Stupid, Love' stars Steve Carrell as Cal Weaver, a recently divorced man who, in a pursuit to revive his manhood, seeks the help of a bona fide womanizer Jacob Palmer (Ryan Gosling). Hilarity ensues when Cal is struck by the realization that his daughter (Emma Watson) is involved in a budding relationship with none other than the smooth talker that is Jacob. With a knockout ensemble cast, the movie conforms to the idea of love being more fulfilling than lust, but not without serving some big laughs along the way.
Read More: Best Judd Apatow Movies and TV Shows