Mental health issues are something people are very ill-informed about or are awkward discussing. As a result, the ones living through it are sidelined, attacked, or left to deal with it by themselves. This lack of awareness and lack of conversation around mental health incapacitates the friends and family of those living through it and leaves them helpless. Mental health has not been a part of the mainstream conversation for decades, but things are finally changing. Books, TV shows, and movies have familiarized these topics and have opened up conversations around them. The following movies streaming on Netflix are centered around mental health or mental illness to further the conversation on the issue.
17. Strange Voices (1987)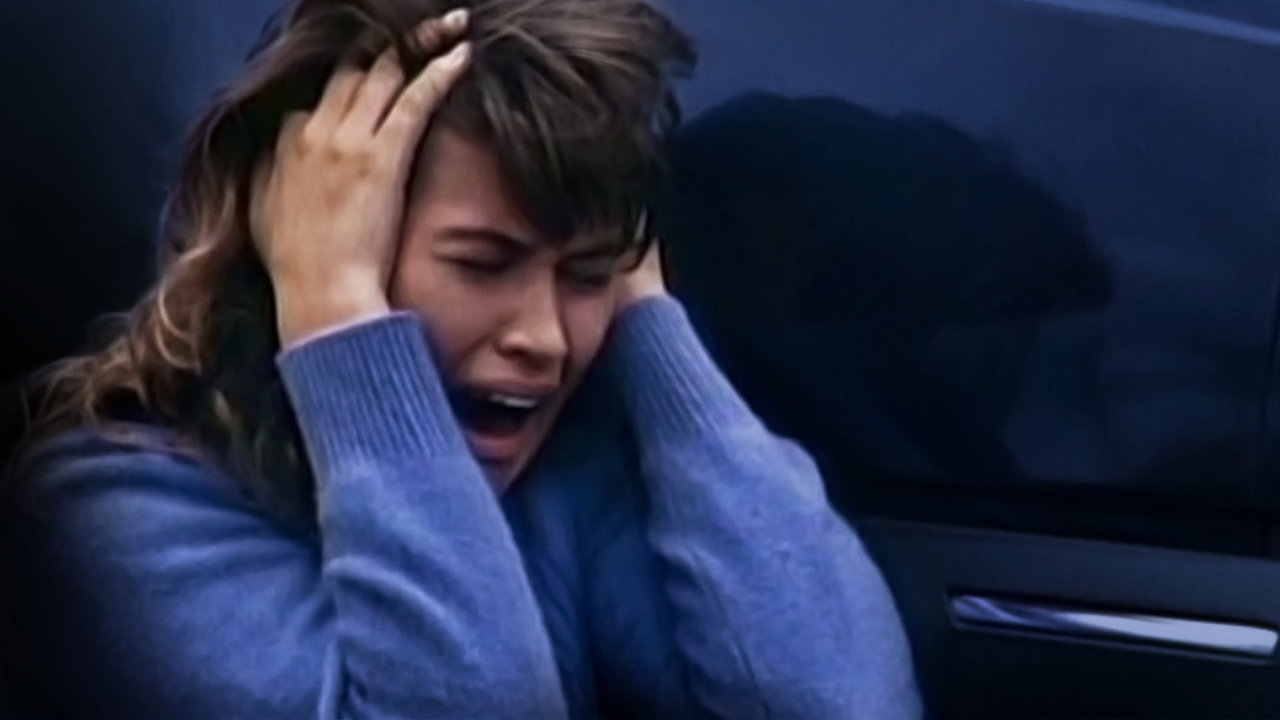 This film captures the whole journey of a person with schizophrenia, from diagnosis to prognosis. It shows the struggles of a person coming to terms with the fact that they have the disorder. The film takes us through how the family goes from denial, resentment, and ultimately to acceptance of Nicole's (Nancy McKeon) state of mental health. It also throws light upon the individual's choice to accept or refuse treatment and what it means for them as well as the ones who care for them. It is a heart-wrenching journey towards acceptance as it tests patience, resilience, and presence of mind for those looking out for Nicole. The consequences of the treatment also put the focus on what are the ways in which mental health problems have been handled over the years and whether we still face similar dilemmas and concerns. You can watch the movie here.
16. Christine (2016)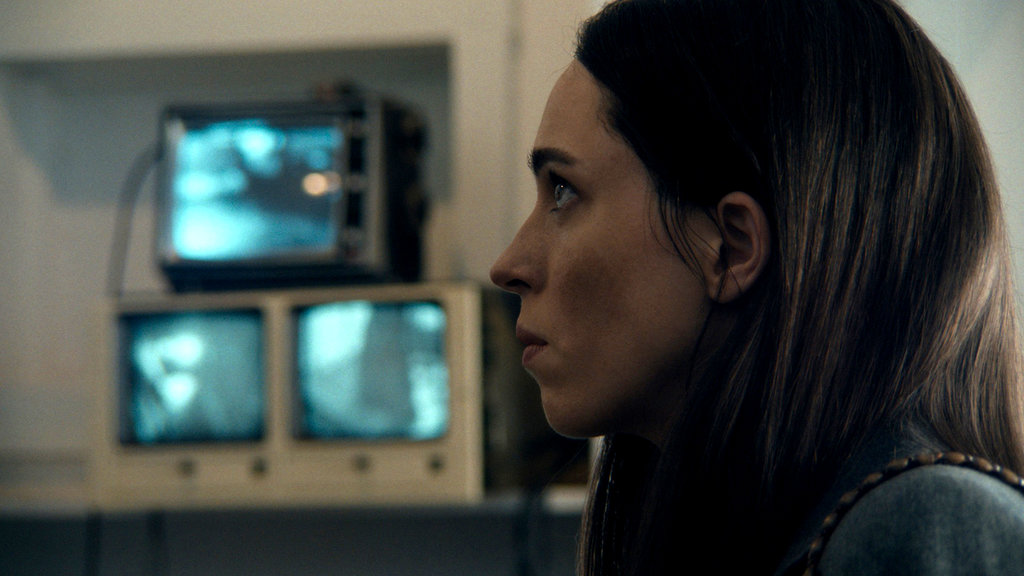 Rebecca Hall plays Christine Chubbuck in the biographical drama about the news reporter struggling with depression. She struggles as her life comes to a frustrating halt, personally and professionally. Her boss pushes her to get gorier stories to drive up the viewership of their channel, and with a possible promotion in sight, Christine gives it her all. Personally, she seems hopeful when she receives attention from her colleague, George Ryan (Michael C. Hall), but things don't turn out the way she had hoped. What she does then is the defining point of the film. You may watch it here.
15. Brain on Fire (2017)
Susannah is an upcoming journalist who seems to be doing really well in her career. But one day, she's suddenly traumatized by voices in her head and serious seizures that start driving her insane. As time passes by, her symptoms get even worse, and Susannah drifts deeper and deeper into insanity. She visits many doctors and waits for hours in hospitals, but most doctors are not able to figure out what's wrong with her and even misdiagnose her condition. After all of this chaos and hassle, she finally finds a doctor who might have the answer to her problems and might just be her light at the end of the tunnel. It's heartbreaking to see such a young girl with her whole life ahead of her suffering from such an illness. But it is inspiring to see her fight back and recover, and her journey gives hope to all of us. Feel free to check out the movie here.
14. To the Bone (2017)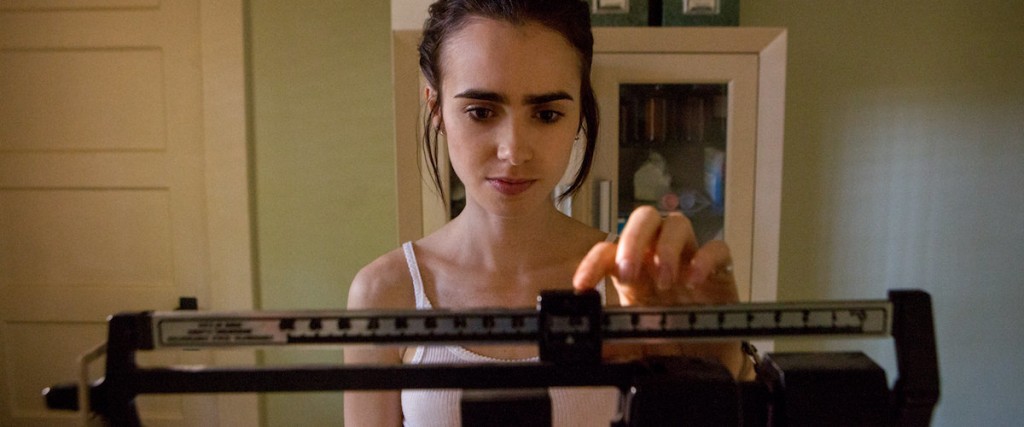 'To the Bone' revolves around the life of a 20-year-old girl, Ellen, who suffers from anorexia. What looks more like a physical condition, anorexia is actually a mental disorder that can even end lives. Ellen spends most of her teenage years moving from one recovery program to another, but none of it seems to work out for her. She finally comes across a youth home that adopts unconventional methods for helping people who suffer from this. Even the rules in this facility come as a surprise to Ellen, and now she must finally find a way to deal with her eating disorder and also accept herself the way she is. The movie can only give a glimpse of the problem in its short span, but it does make you realize what people around you could be going through, and that itself is enough. You can check out the film here.
13. Clinical (2017)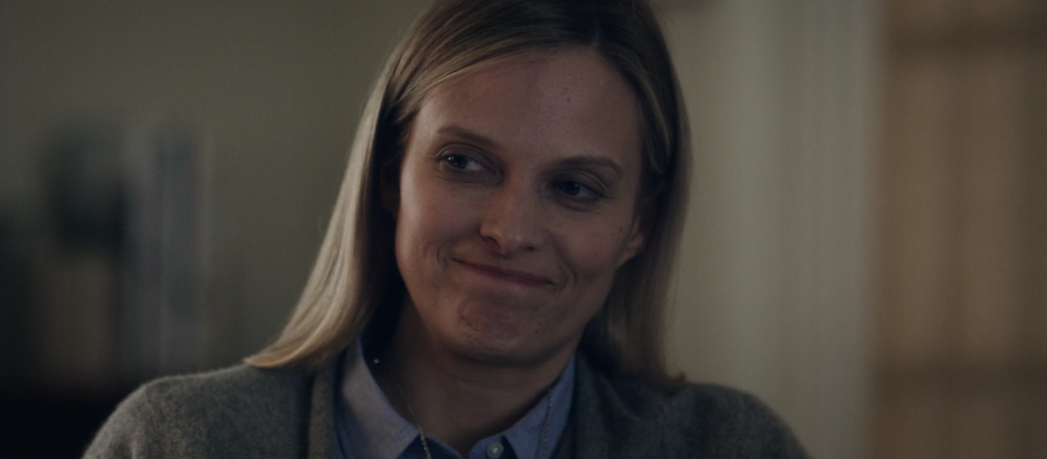 'Clinical' is a horror-thriller strictly for entertainment only. It tells the story of a psychiatrist who is violently attacked by one of her female patients. This really traumatizes her, and to recover from this, she tries to distract herself by completely engrossing herself in helping out her new patient. But as soon as the man who is her new patient starts to trace back his own story, things get even worse for the psychologist as he may have some relations with the previous scarring incident. You can watch 'Clinical' here.
12. God's Crooked Lines (2022)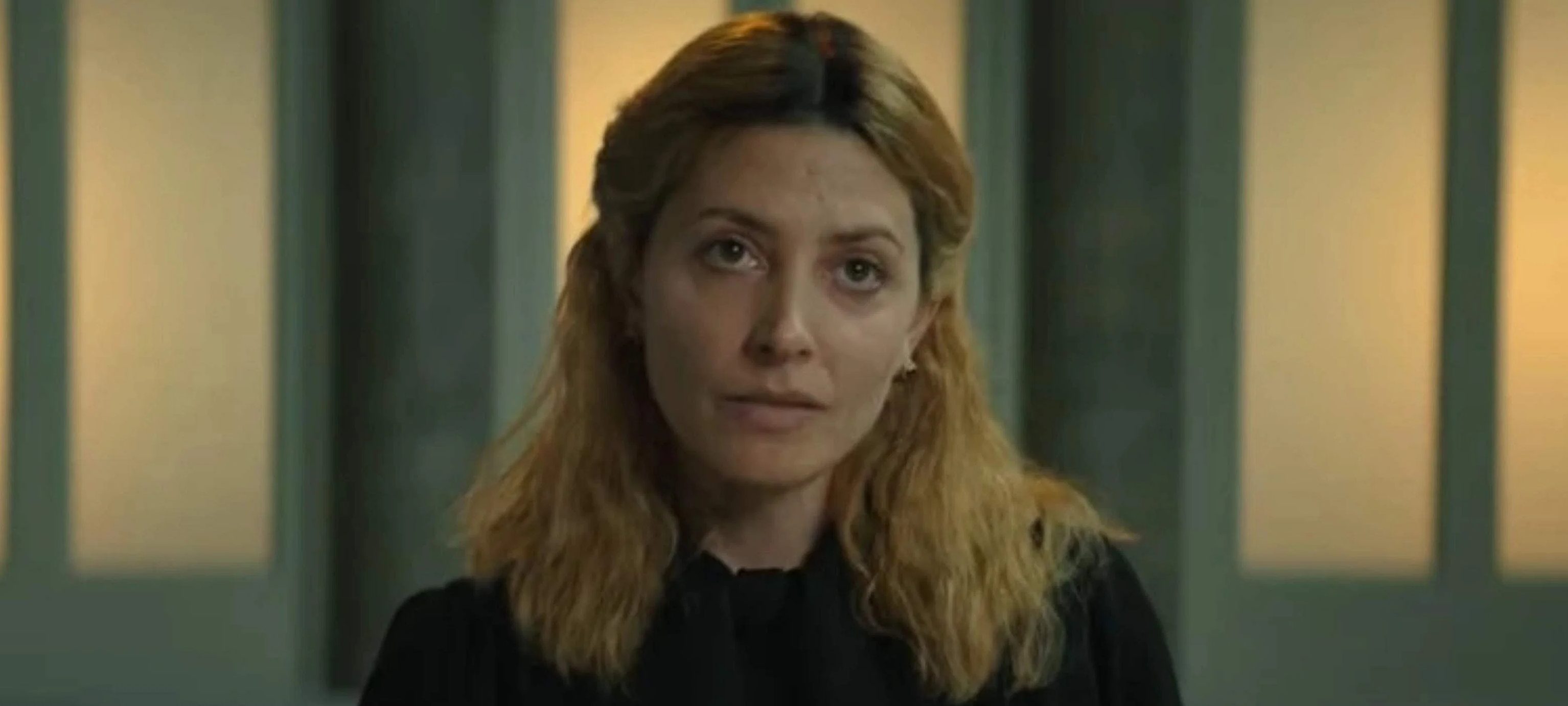 'God's Crooked Lines' is a Spanish psychological thriller (Spanish: Los renglones torcidos de Dios) directed by Oriol Paulo and is based on the 1979 novel of the same name by Torcuato Luca de Tena. The story centers on Alice Gould, a private investigator who feigns paranoia to check into a psychiatric hospital. This is a part of her investigation into the mysterious death of one of its inmates. But as days pass at the hospital, she is subjected to an environment that makes her question her own sanity. The cast of 'God's Crooked Lines' includes Bárbara Lennie as Alice, along with Loreto Mauleón, Samuel Soler, Federico Aguado, Eduard Fernández, Pablo Derqui, and Francisco Javier Pastor. You may watch the movie here.
11. Horse Girl (2020)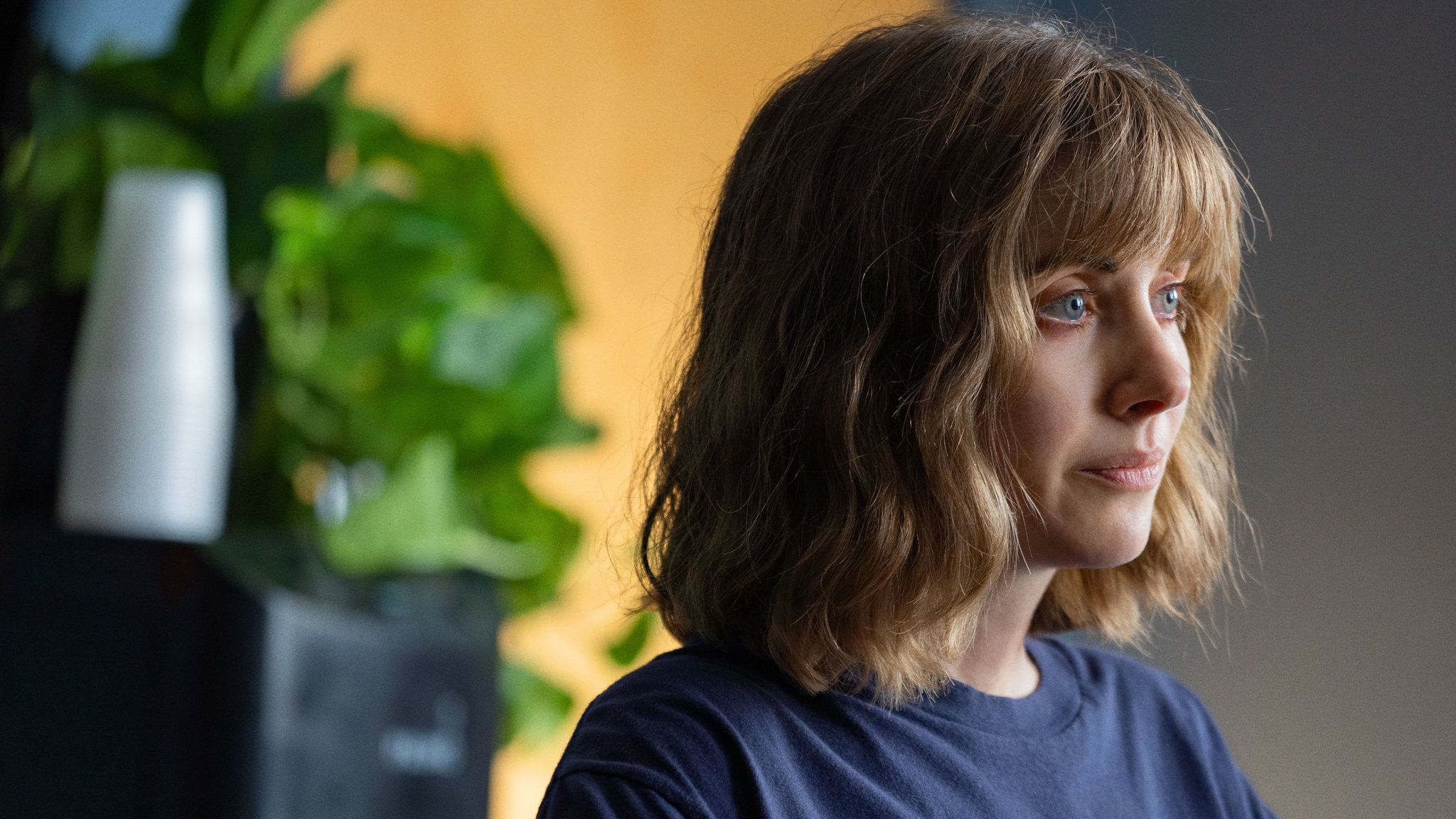 This film is about a young woman rapidly slipping into a deep psychological pit as she is unable to distinguish between reality and her memories or imagination. She is unaware of what she does when she experiences a lapse in time and space. Given the history of mental illness in her family, she is finally admitted to a psychological facility. Directed by Jeff Baena and co-written by Alison Brie (who also plays the protagonist, Sarah), the story is based on Brie's own experiences of mental illness in her family, especially paranoid schizophrenia and depression. In her interview with Deadline, Allison Brie tries to bring out "how terrifying it is to not be able to trust your own mind." You may watch 'Horse Girl' here.
10. 6 Balloons (2018)
Starring Dave Franco, '6 Balloons' is about how a woman discovers her brother's relapsed heroin addiction. Late at night, she leaves with him and her two-year-old daughter in a car to look for a detox center. This film can get a little boring at times, but what makes it worth your time is that it is based on true events, and the actors make sure that you get a very realistic feel out of it. Initially, the movie touches your heart with its warm dialogues, but later, the story starts to take a very dark, horrifying turn, which will stick with you even after the movie ends and make you think before you try out heroin yourself. You can stream the film here.
Read More: Best Survival Movies on Netflix
9. Fractured (2019)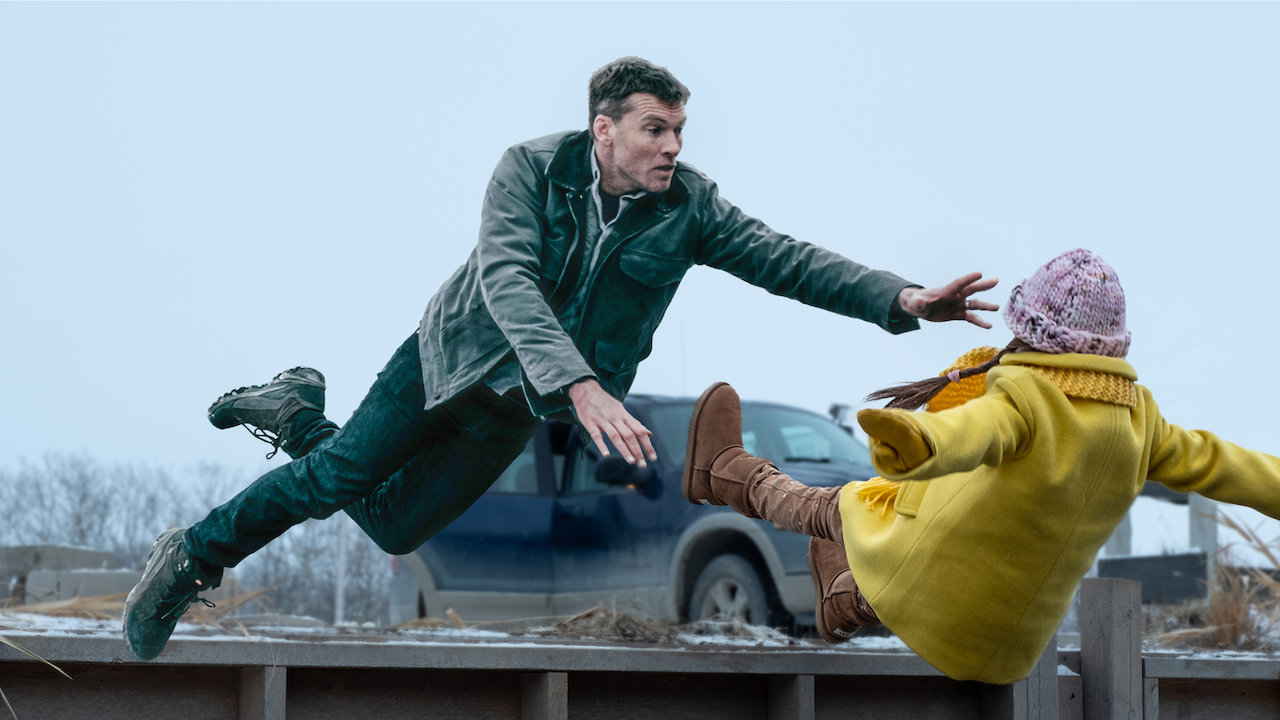 Starring Sam Worthington (as Ray Monroe) and Lily Rabe (as Joanne Monroe), this psychological thriller keeps us at the edge of our seats, and everything comes together only at the end. Driving back from a Thanksgiving dinner, tragedy strikes the Monroe family as their daughter is badly injured. Ray and Joanne quickly rush to the nearest hospital only to get separated, which pushes Ray into paranoia as the hospital staff denies admitting his wife and daughter. This film leaves us with an enormous sense of awe and disbelief at what the human mind is capable of when faced with tragedy. The mind does what it does to protect itself from trauma. You can stream 'Fractured' here.
Read More: Best Vampire Movies on Netflix
8. I'm Thinking of Ending Things (2020)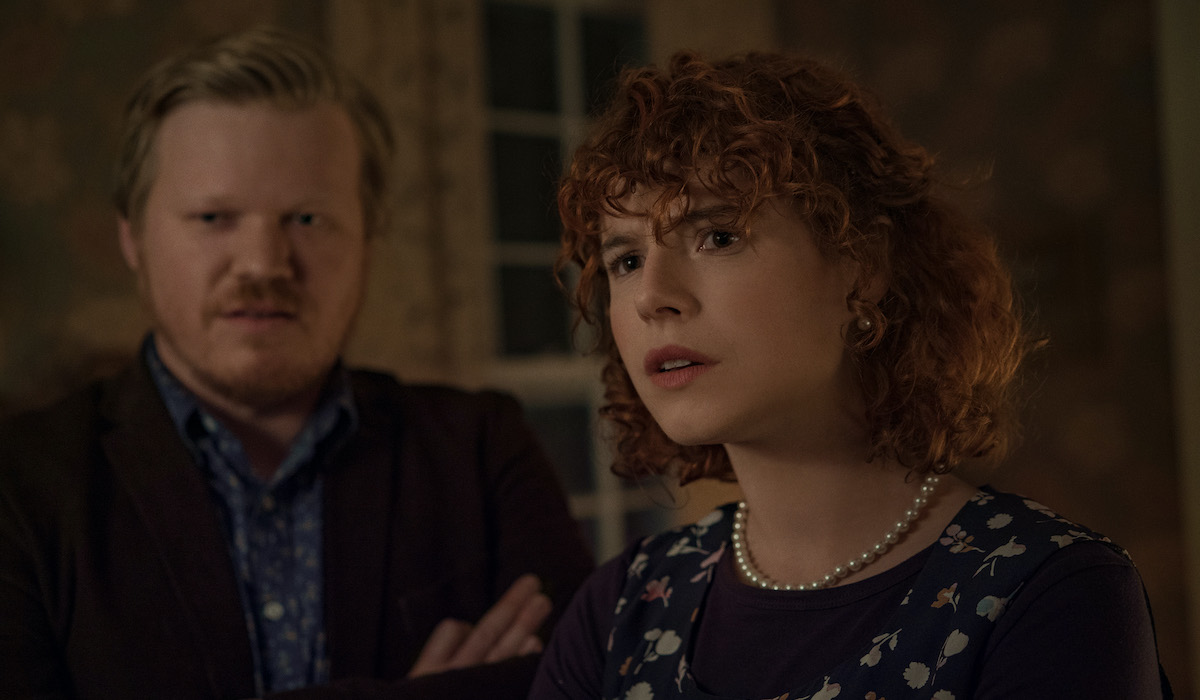 As is typical of Charlie Kaufman's style, 'I'm Thinking of Ending Things' is a film that demands attention as the storyline is not a linear one. A lot of dynamic factors, including the identities of the characters, their history, and their experiences, make the viewers evaluate their perception of the story. Just like the characters in the film, we start to question everything. Jesse Plemons and Jessie Buckley have done a phenomenal job as Jake and the young woman (Lucy, Louisa, Lucia, and Ames), respectively.
The story is about a young couple making a trip to meet Jake's parents and everything else that happens in between. But suspicion and self-doubt slip in early for the young woman as well as the viewers. Intricately made, the film makes an effort to keep up with what is imagined and what is happening. You can stream it here.
7. Hypnotic (2021)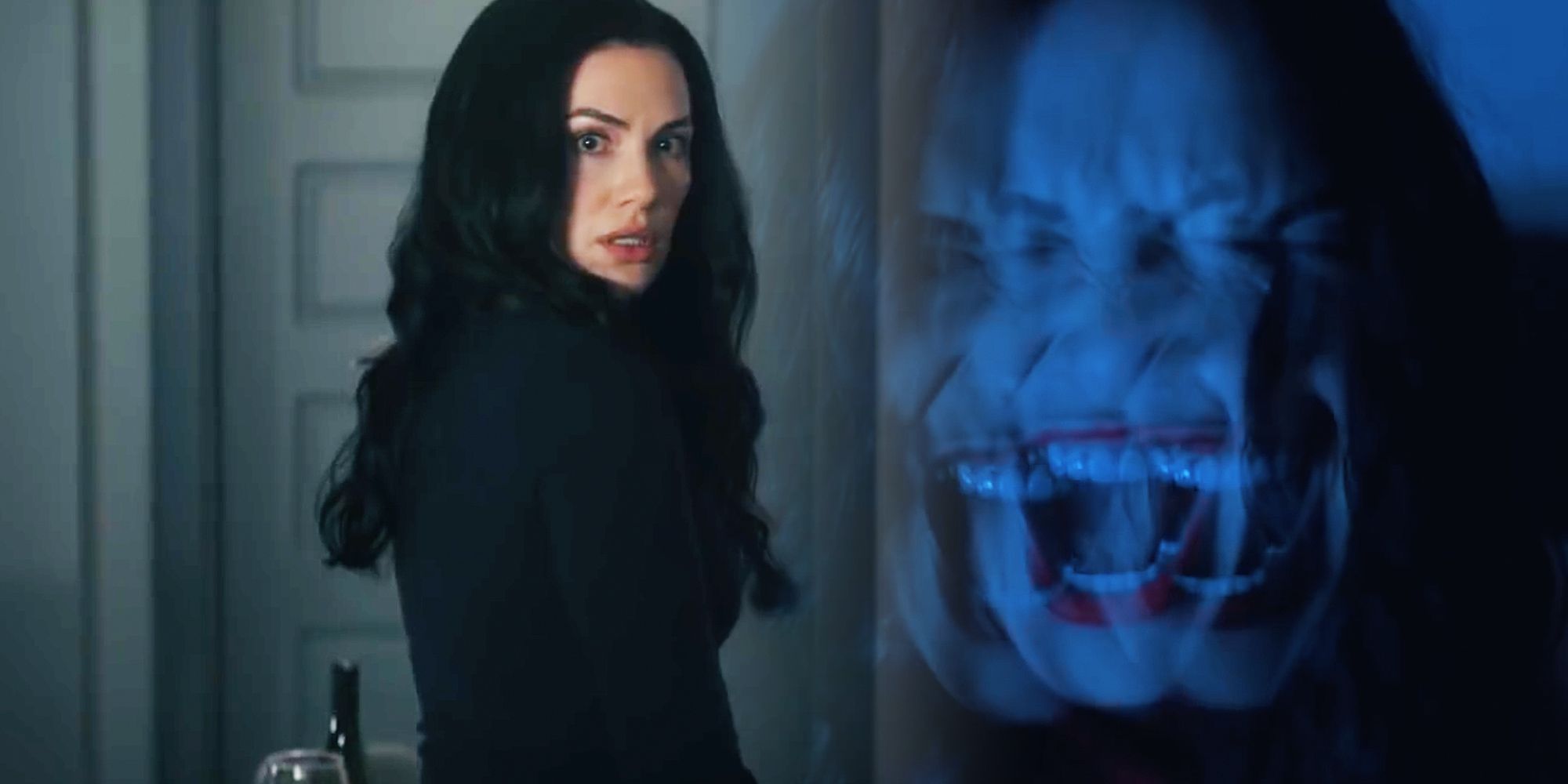 Directed by Matt Angel and Suzanne Coote, 'Hypnotic' follows Jenn Tompson (Kate Siegel), a computer engineer who feels that her life has become stagnant. She recently ended her relationship with her longtime boyfriend and hasn't achieved anything significant in her professional life either. After meeting Dr. Collin Meade (Jason O'Mara) at a housewarming party for one of his patients, Jenn becomes intrigued and goes in for a session with him. Meade places her under hypnosis for an hour, and when Jenn regains her senses, she discovers that she feels freer and happier than she has in months. However, she soon realizes that Meade doesn't have her best interests in mind when she starts losing hours in a day and terrible things begin to happen to her friends and family. You can watch the movie here.
6. Pieces of a Woman (2020)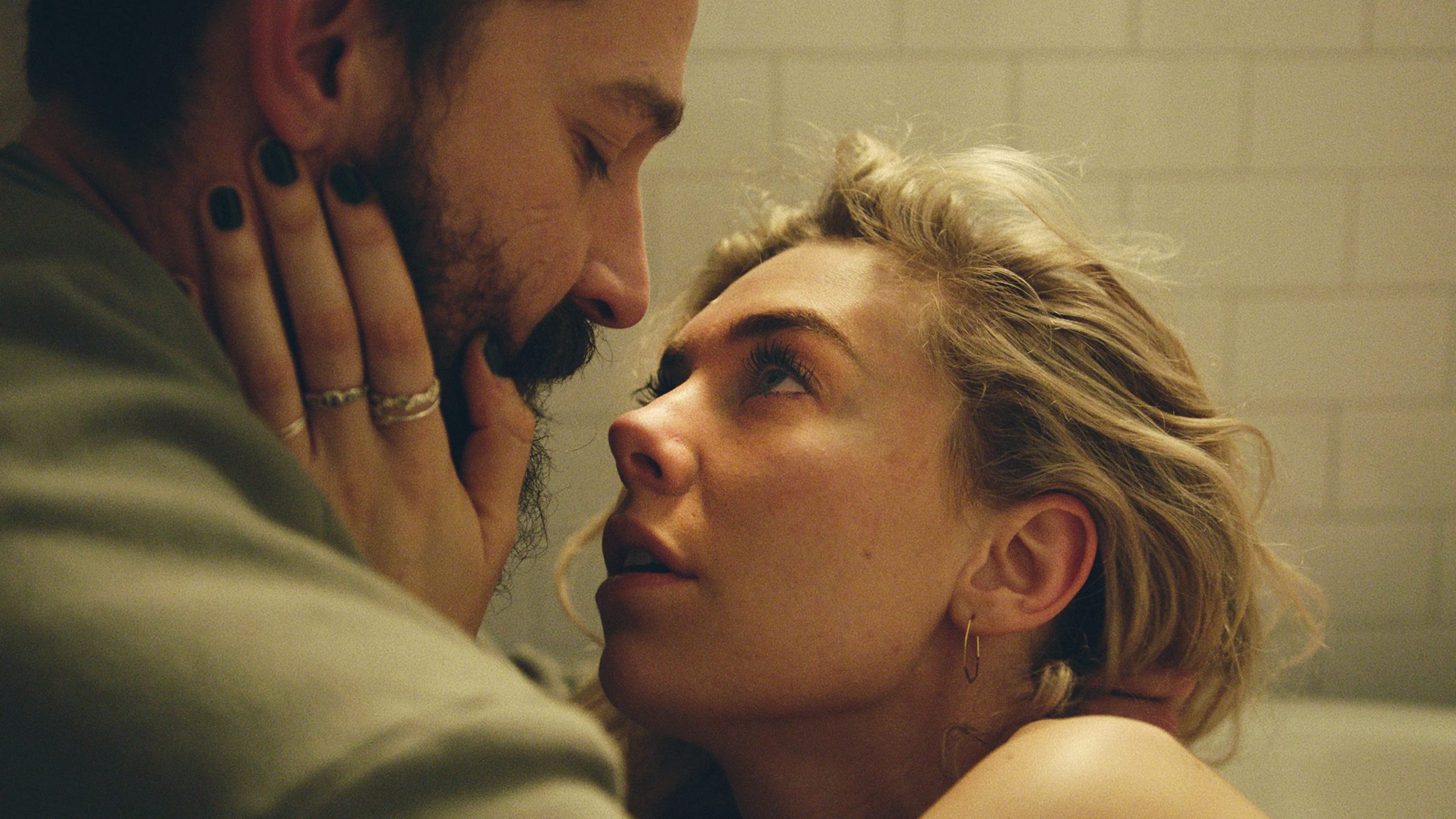 In Kornél Mundruczó's 'Pieces of a Woman,' Martha (Vanessa Kirby) and Sean (Shia LaBeouf) are a young Boston couple who are about to have a child together. Sean isn't particularly fond of Martha's mother, and that feeling is mutual. Martha has decided to have a home birth, but as the midwife they initially hired is unavailable, another named Eva is sent in her stead. After the birth, the baby girl initially seems healthy but later turns blue and passes away despite Eva's attempt to revive her. Both Sean and Martha subsequently descend into severe depression, unable to deal with the overwhelming grief. The couple decides to sue Eva, which effectively forces them to relive their trauma. You may watch the film here to find out what happens then.
5. Karthik Calling Karthik (2010)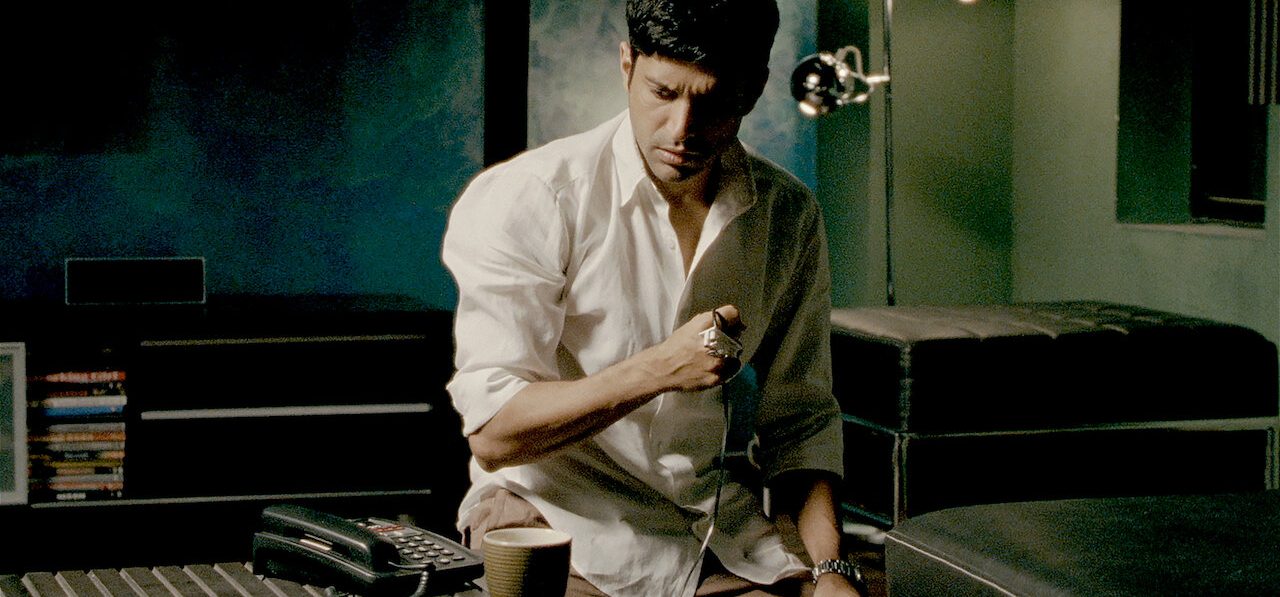 Directed by Vijay Lalwani, 'Karthik Calling Karthik' is an Indian Hindi film that revolves around a guy named Karthik who is a bullied intelligent employee and is secretly in love with his co-worker Shonali Mukherjee, who is dating another guy. One day, he gets himself a new telephone, and the following morning, he starts getting a call from a guy who sounds just like him. The guy assures him that if he listens to whatever this guy says without telling anyone about these calls, he will achieve success. Eventually, he does get a promotion and gets to be with Shonali. However, upon telling Sonali about calls and consulting a psychiatrist, a shocking truth reveals itself. A true-to-from psychological drama, 'Karthik Calling Karthik' serves as a great watch for those looking for something serious. The cast includes Farhan Akhtar as Karthik and Deepika Padukone as Shonali, Shefali Shah, Ram Kapoor, Vipin Sharma, Brijendra Kala, and Tarana Raja. Feel free to check out the movie here.
4. Gerald's Game (2017)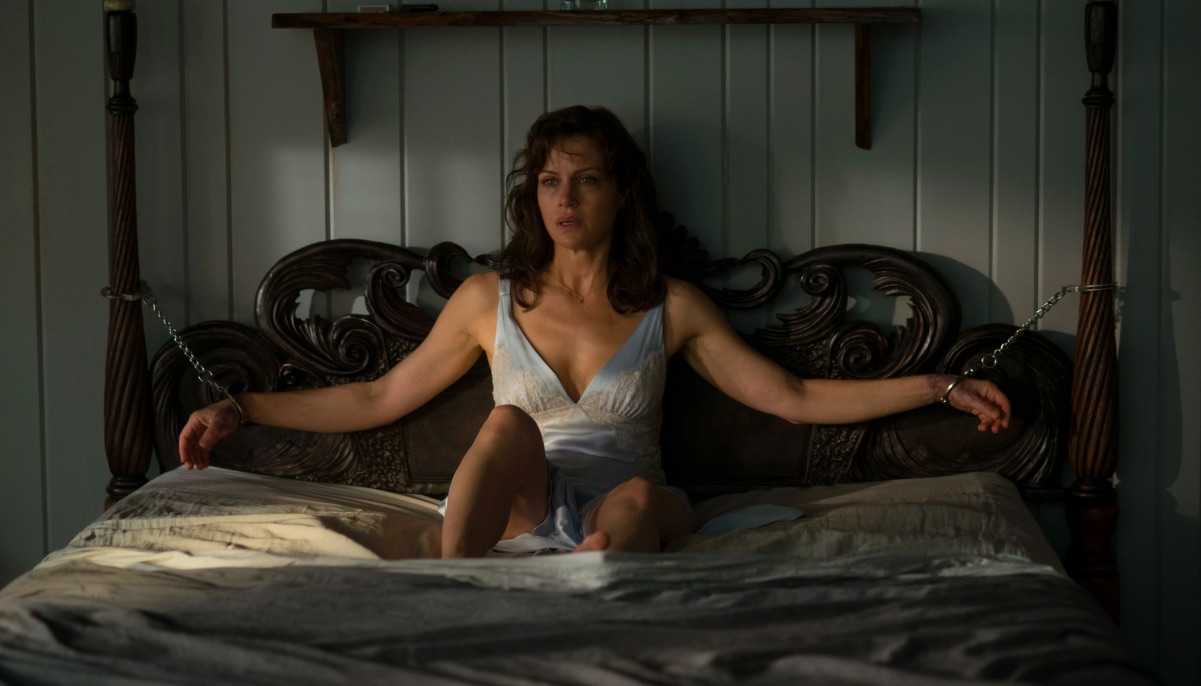 'Gerald's Game' follows Jessie and Gerald Burlingame, a couple facing numerous marriage issues. In a last-ditch effort to save their relationship, they travel to a remote cabin where Gerald handcuffs his wife to the bed, hoping to engage in some steamy foreplay. However, Gerald suffers a tragic heart attack in the middle of the foreplay and dies on the spot, leaving Jessie cuffed to the bed with no help nearby. With no food and constant terror in her mind, Jesse's reality keeps warping around her, and she even begins hallucinating as the tiredness sets in. As the plot progresses, the line separating reality from hallucination fades as Jesse is dragged into the confines of her exhausted mind. You can check out the film here.
3. Blonde (2022)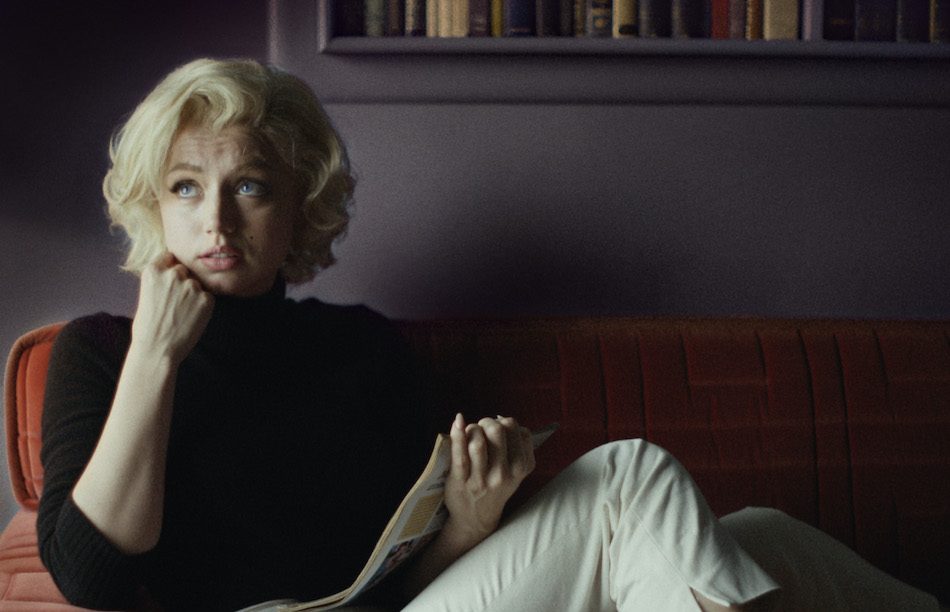 Writer-director Andrew Dominik's 'Blonde' isn't for everyone. It places the celebrity culture, Hollywood, and social elites under a microscope, underscoring their faults and shortcomings for everyone to see. It is also a film that seeks to exploit its main character — one of the most iconic stars Hollywood has ever produced, the one and only Marilyn Monroe, played brilliantly by Ana de Armas. As a result, 'Blonde' is effectively what it critiques. The film follows Marilyn through various stages of her career. It begins when the actress was still known as Norma Jeane Mortenson, showing the abuses she endured, her tumultuous relationships with the men in her life, and her eventual death in an overdose. 'Blonde' divided critics and audiences alike, but it's undeniable that it's a well-acted and well-crafted film. You can watch it here.
2. Lavender (2016)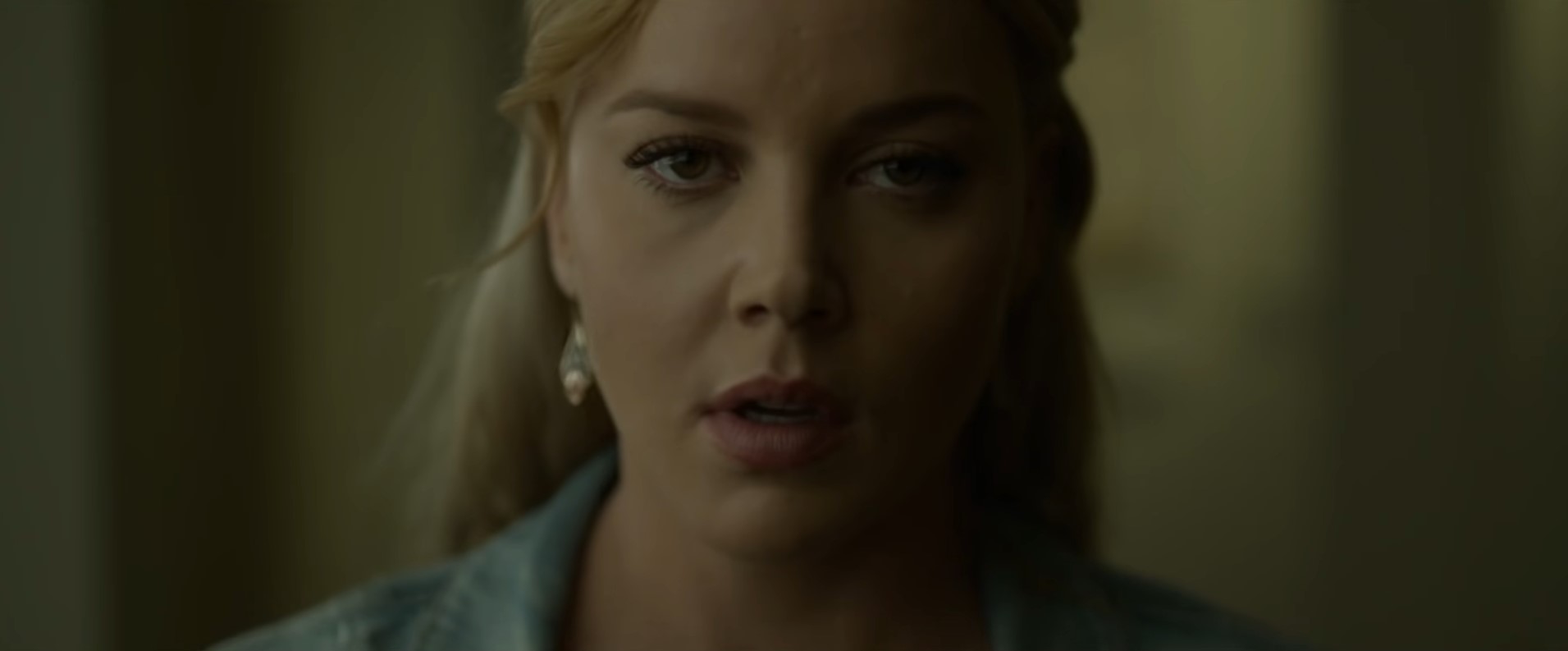 'Lavender' revolves around Jane, a photographer, who was raised by a foster family due to a tragic incident in her past. Although Jane has no recollection of the events, she is susceptible to frequent memory losses, which estranged her from her husband and daughter. However, after suffering a sudden car crash, Jane seems to lose all her memory and cannot recognize even her close ones. After the hospital psychiatrist asks her to try and recover suppressed memories, Jane sets out on a journey of discovery as she readies herself to fight the unknown demons of her past. You may watch 'Lavender' here.
1. The Woman in the Window (2021)
'The Woman in the Window' follows Child psychologist Anna Fox (Amy Adams), who lives alone in a Manhattan brownstone after her marriage to her husband fell apart. Their child lives with the said husband. Anna has a drinking problem and suffers from agoraphobia, spending hours every day watching her neighbors through her windows. One day, she witnesses the murder of one of those neighbors, Jane Russell. However, when she reaches out to the authorities with this information, they ignore her and assert that no one in the Russell family is hurt. When Anna sees the Russells again, she is stunned to discover that this isn't the woman she met earlier. As she starts to question her sanity, Anna realizes that her medications have caused her hallucinations. You can stream the film here.
Read More: Best Teen Movies on Netflix