"Don't be sad!" That is probably the most unhelpful advice anyone with mental illness has ever got. Mental health issues are something people are very ill-informed about or are awkward discussing. As a result, the ones living through it are sidelined, attacked, or left to deal with it by themselves. This lack of awareness and lack of conversation around mental health incapacitates the friends and family of those living through it and leaves them helpless. Mental health has not been a part of the mainstream conversation for decades but things are finally changing. Books, TV shows, and movies have familiarized these topics and have opened up conversations around them. For those of you interested, we have here a list of movies currently streaming on Netflix that are centered around mental health or mental illness in some or other way.
17. Strange Voices (1987)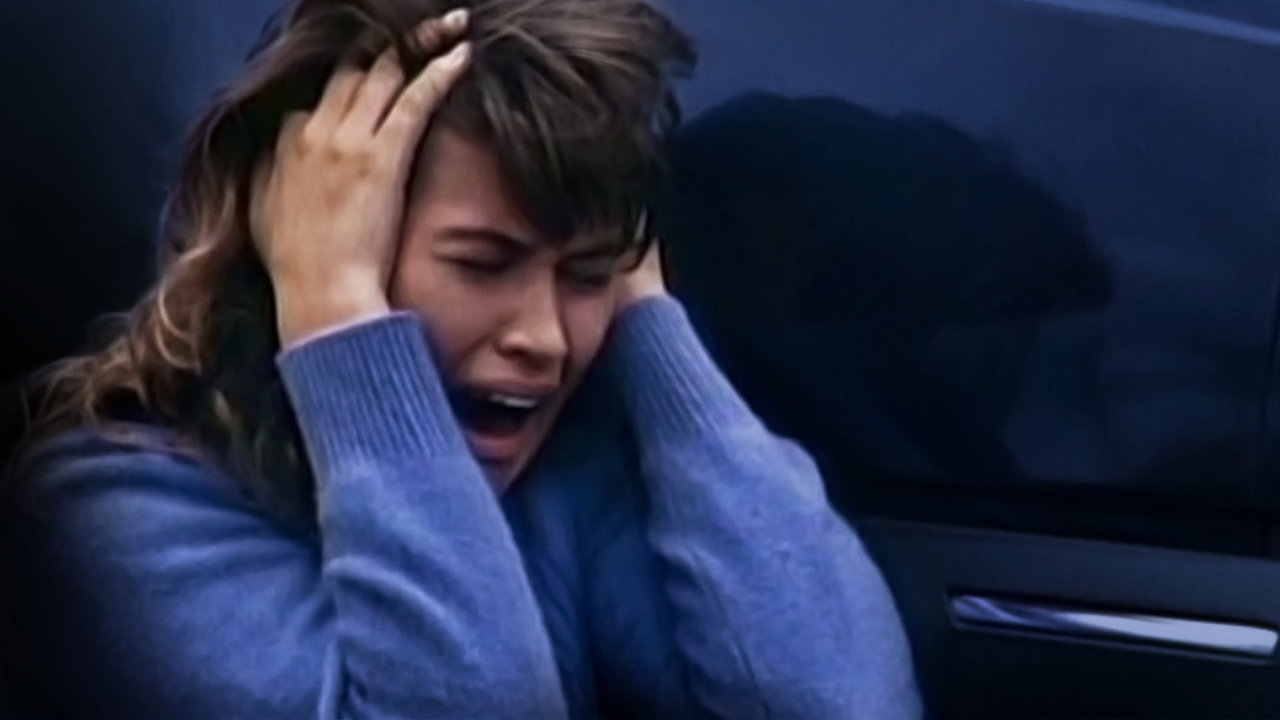 This film captures the whole journey of a person with schizophrenia from diagnosis to prognosis. It shows the struggles of a person coming to terms with the fact that they have the disorder. The film takes us through how the family goes from denial, resentment, and ultimately to acceptance of Nicole's (Nancy McKeon) state of mental health. It also throws light upon the individual's choice to accept or refuse treatment and what it means for them as well as the ones who care for them. It is a heart-wrenching journey towards acceptance as it tests patience, resilience, and presence of mind for those looking out for Nicole. The consequences of the treatment also put the focus on what are the ways in which mental health problems have been handled over the years and whether we still face similar dilemmas and concerns.
16. Christine (2016)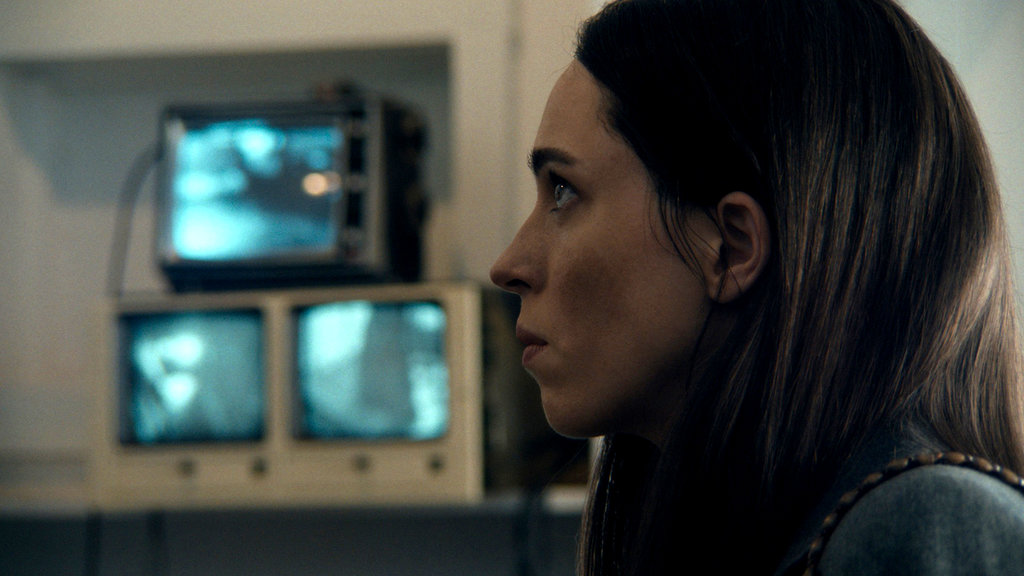 Rebecca Hall plays Christine Chubbuck in the biographical drama on the news reporter struggling with depression. She struggles as her life comes to a frustrating halt, personally and professionally. Her boss pushes her to get gorier stories to drive up the viewership of their channel and with a possible promotion in sight, Christine gives it her all. Personally, she seems hopeful when she receives attention from her colleague, George Ryan (Michael C. Hall) but things don't turn out the way she had hoped. What she does then is the defining point of the film.
15. Brain on Fire (2017)
Starring Chloe Grace Moretz, Susannah is an upcoming journalist who seems to be doing really well in her career. But one day, she's suddenly traumatized by voices in the head and serious seizures that start driving her insane. As time passes by, her symptoms get even worse and Susannah drifts deeper and deeper into insanity. She visits many doctors and waits for hours in hospitals but most doctors are not able to figure out what's wrong with her and even misdiagnose her condition. After all of this chaos and hassle, she finally finds a doctor who might have the answer to her problems and might just be her light at the end of the tunnel. It's heartbreaking to see such a young girl with her whole life ahead of her suffering from such an illness. But it is inspiring to see her fight back and recover and her journey gives hope to all of us.
14. To the Bone (2017)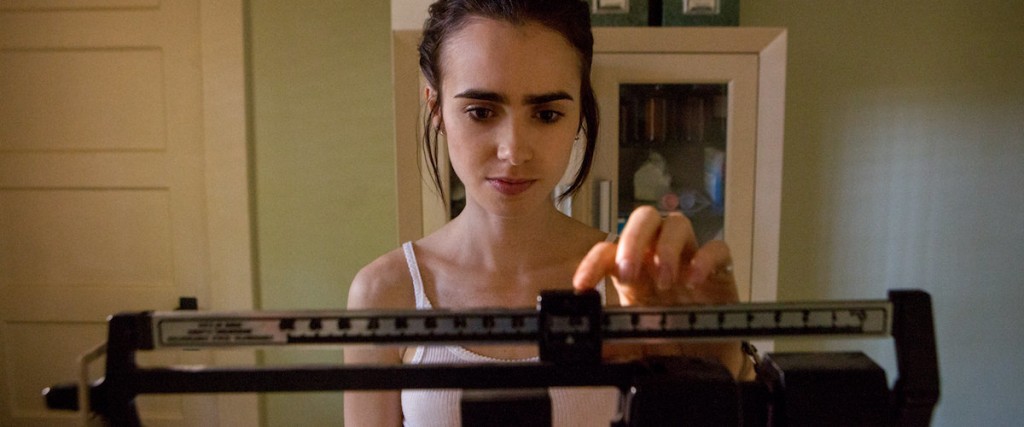 'To the Bone' revolves around the life of a 20-year-old girl Ellen who suffers from anorexia. What looks more like a physical condition. Anorexia is actually a mental disorder that can even end lives. Ellen spends most of her teenage years moving from one recovery program to another but none of it seems to work out for her and she keeps getting lighter. She finally comes across a youth home that adapts unconventional methods for helping people who suffer from this. Even the rules in this facility come as a surprise to Ellen and now she must finally find a way to deal with her eating disorder and also accept her the way she is. The movie can only give a glimpse of the problem in its short span, but it does make you realize what people around you could be going through and that itself is enough.
13. Clinical (2017)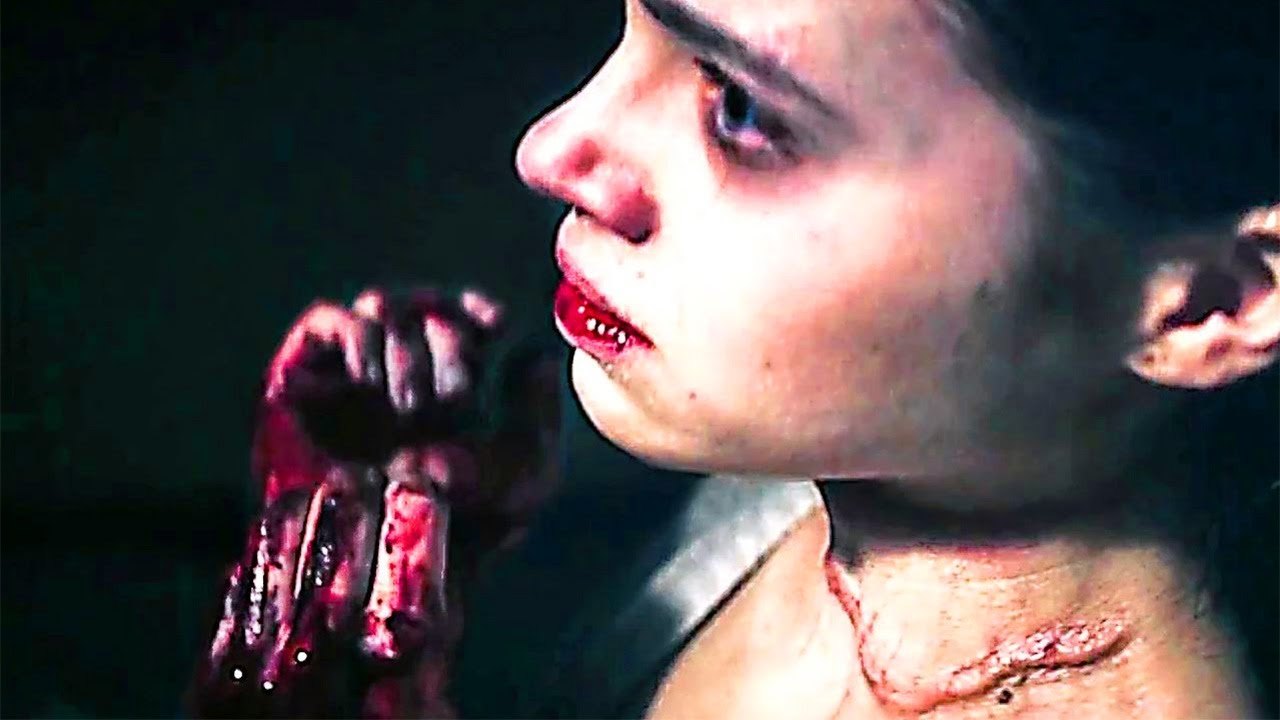 This one took mental illness a bit too far and is not really trying to spread any kind of awareness. 'Clinical' is a horror-thriller strictly for entertainment only. It tells the story of a psychiatrist who is violently attacked by one of her female patients. This really traumatizes her and to recover from this she tries to distract herself by completely engrossing herself in helping out her new patient. But as soon as the man who is her new patient starts to trace back his own story, things get even worse for the psychologist as he may have some relations with the previous scarring incident. The film starts off on a good note but later derails to something else which makes you wonder where you even started off in the first place.
12. Horse Girl (2020)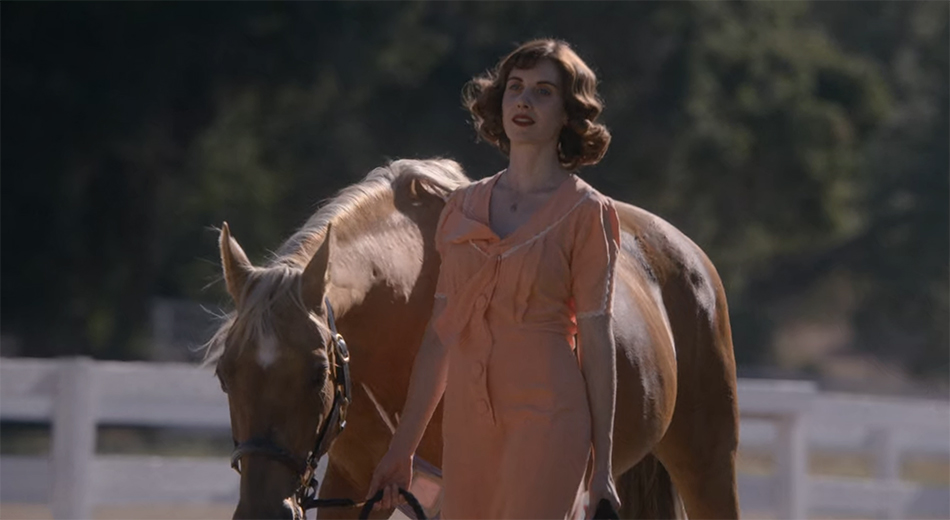 The film is about a young woman rapidly slipping into a deep psychological pit as she is unable to distinguish between reality and her memories or imaginations. She is unaware of what she does when she experiences a lapse in time and space. Given the history of mental illness in her family, she is finally admitted to a psychological facility. Directed by Jeff Baena and co-written by Alison Brie (who also plays the protagonist, Sarah), the story is based on Brie's own experiences of mental illness in her family, especially paranoid schizophrenia and depression. In her interview with Deadline, Allison Brie tries to bring out "how terrifying it is to not be able to trust your own mind."
11. 6 Balloons (2018)
Starring Dave Franco, '6 Balloons' is about how a woman discovers her brother's relapsed heroin addiction. Late at night, she leaves with him and her two-year-old daughter in a car to look for a detox center. This film can get a little boring at times, but what makes it worth your time is that it is based on true events and the actors make sure that you get a very realistic feel out of it. Initially, the movie touches your heart with its warm dialogues but later the story starts to take a very dark horrifying turn which will stick with you even after the movie ends and makes you think before you try out heroin yourself.
Read More: Best Survival Movies on Netflix
10. Fractured (2019)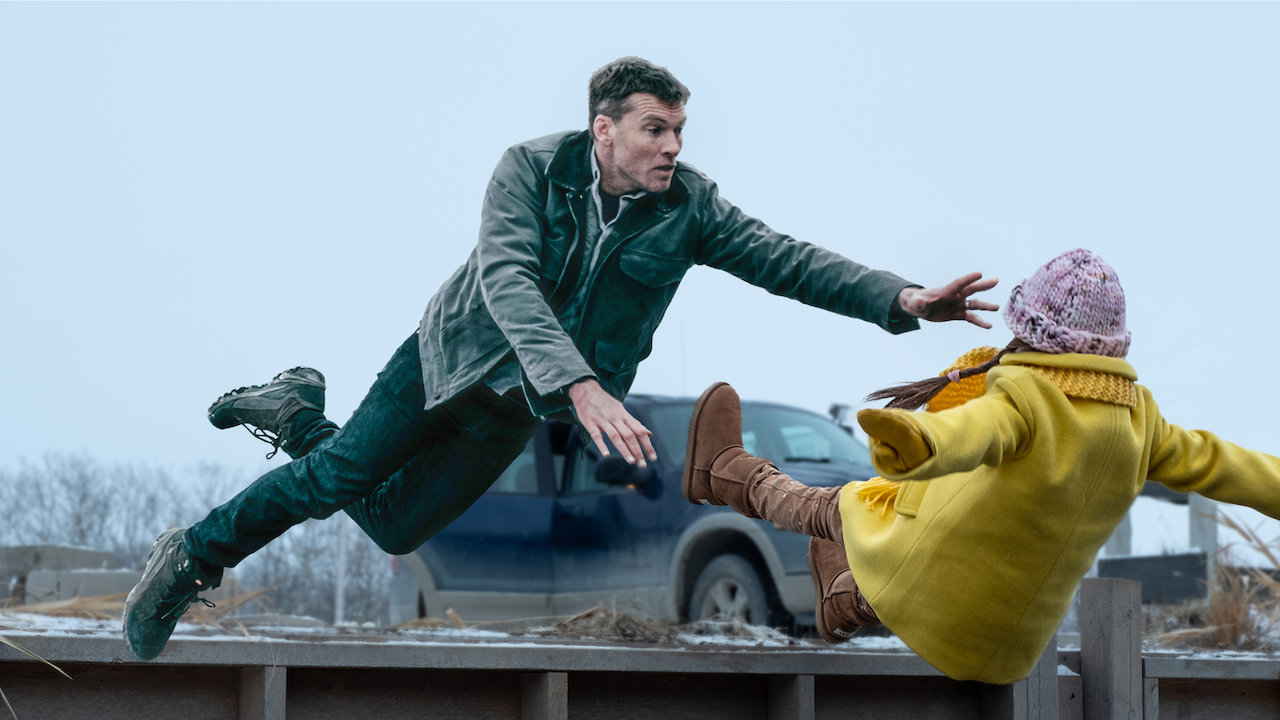 Starring Sam Worthington (as Ray Monroe) and Lily Rabe (as Joanne Monroe), this psychological thriller keeps us at the edge of our seats and everything comes together only at the end. Directed by Brad Anderson and written by Alan B. McElroy, this film was released on Netflix on October 11, 2019.
Driving back from a Thanksgiving dinner, tragedy strikes the Monroe family as their daughter is badly injured. Ray and Joanne quickly rush to the nearest hospital only to get separated which pushes Ray into paranoia as the hospital staff denies admitting his wife and daughter. This film leaves us with an enormous sense of awe and disbelief at what the human mind is capable of when faced with tragedy. The mind does what it does to protect itself from trauma.
9. Silver Linings Playbook (2012)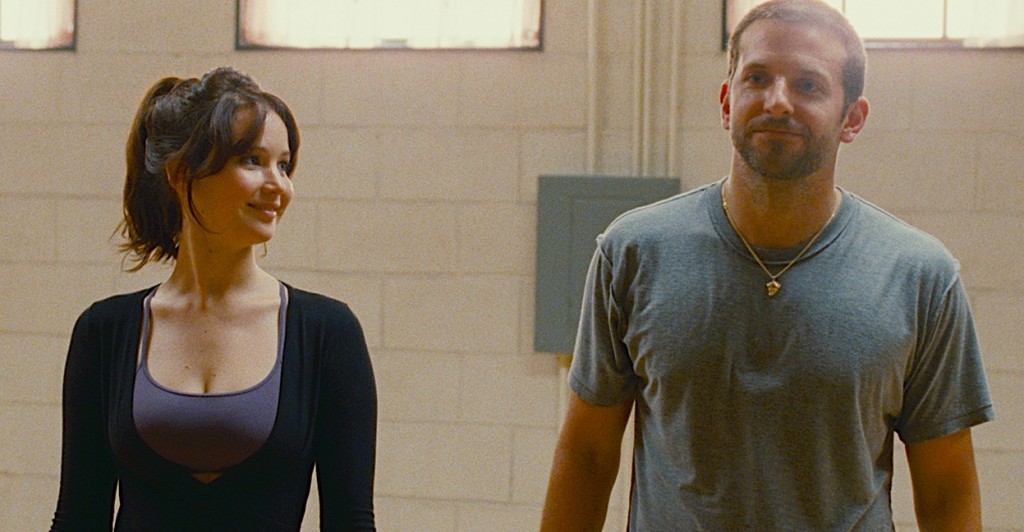 Pat Solitano (Bradley Cooper) ends up in a mental institution after having a bizarre breakdown. After a while, he is released and starts staying with his parents where he intends to reconcile with his ex-wife. But he is far from okay and still experiences mental outrages from time to time. Then he meets Tiffany (Jennifer Lawrence) who is just like him, after experiencing the trauma of losing a loved one. The two start spending more time together and things get really complicated.
This film not only highlights the mental disorders of the two main characters but of everyone around them, even the psychologist who has been counseling Pat all this while. It shows that mental illness is very common among adults in this world that is full of all kinds of pressures. Overall, the movie has a great cast and builds up a solid storyline focusing mostly on the romance of the two leads and mildly displaying the mental illnesses lurking around in almost every single person.
Read More: Best Vampire Movies on Netflix
8. I'm Thinking of Ending Things (2020)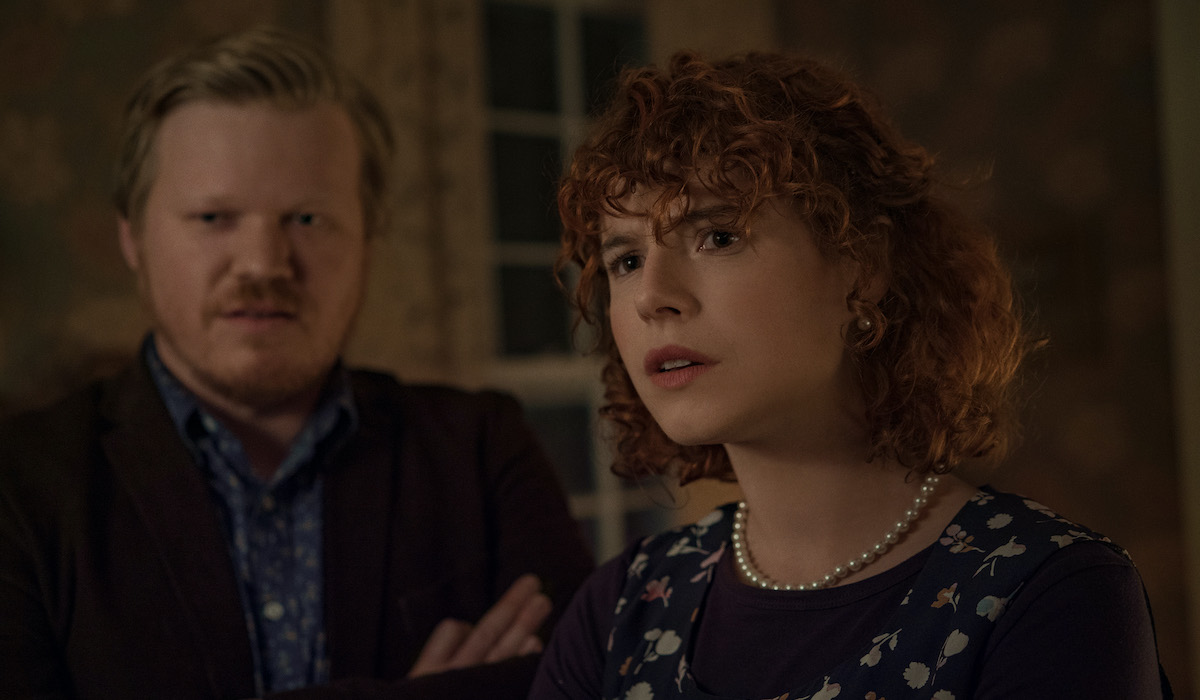 As is typical to Charlie Kaufman's style, 'I'm Thinking of Ending Things' is a film that demands attention as the storyline is not a linear one. A lot of dynamic factors including the identities of the characters, their history, and their experiences, make the viewers evaluate their perception of the story. Just like the characters in the film, we start to question everything. Jesse Plemons and Jessie Buckley have done a phenomenal job as Jake and the young woman (Lucy, Louisa, Lucia, Ames) respectively.
The story is about a young couple making a trip to meet Jake's parents and everything else that happens in between. But suspicion and self-doubt slip in early for the young woman as well as the viewers. Intricately made, the film takes effort to keep up with what is imagined and what is actually happening.
7. The Killing of a Sacred Deer (2017)
'The Killing of a Sacred Deer' revolves around Dr. Steven Murphy, a renowned cardiovascular surgeon who is believed to have a happy life. He has a successful career, a loving wife, and even two wonderful children to spend his days with. Ever the generous human being, Steven even takes Martin, a troubled teenage boy, under his wing. Steven believes that providing Martin with a happy family will ease out his numerous issues, but his perfect life is left threatened when Martin turns out to have sinister intentions of his own. In a twisted narrative that revolves around fate and karma, 'The Killing of a Sacred Deer' provides a psychological thrill like few others.
6. Identity (2003)
Identity follows a group of strangers who are left stranded at a remote motel during a raging storm. However, they soon find themselves in the crosshairs of a deranged murderer who keeps killing one inmate after the other. As fear and horror take over common sense, the strangers turn on each other as they wonder if the killer is hiding in plain sight. As the narrative progresses, an incredible twist towards the very end turns this hair-raising thriller into one of the best psychological horrors ever made.
5. Secret Window (2004)
'Secret Window' follows Mort Rainey, a writer who is recovering from a painful divorce. Although he chooses to spend his days isolated at his remote lake house, Mort is stalked by a stranger who claims Mort stole his story idea. Initially, Mort is quite confident of his innocence and is able to make coherent arguments in his support. However, as time progresses, Mort traps himself in the pits of his mind and starts questioning his own sanity as his reality threatens to lose control.
4. Gerald's Game (2017)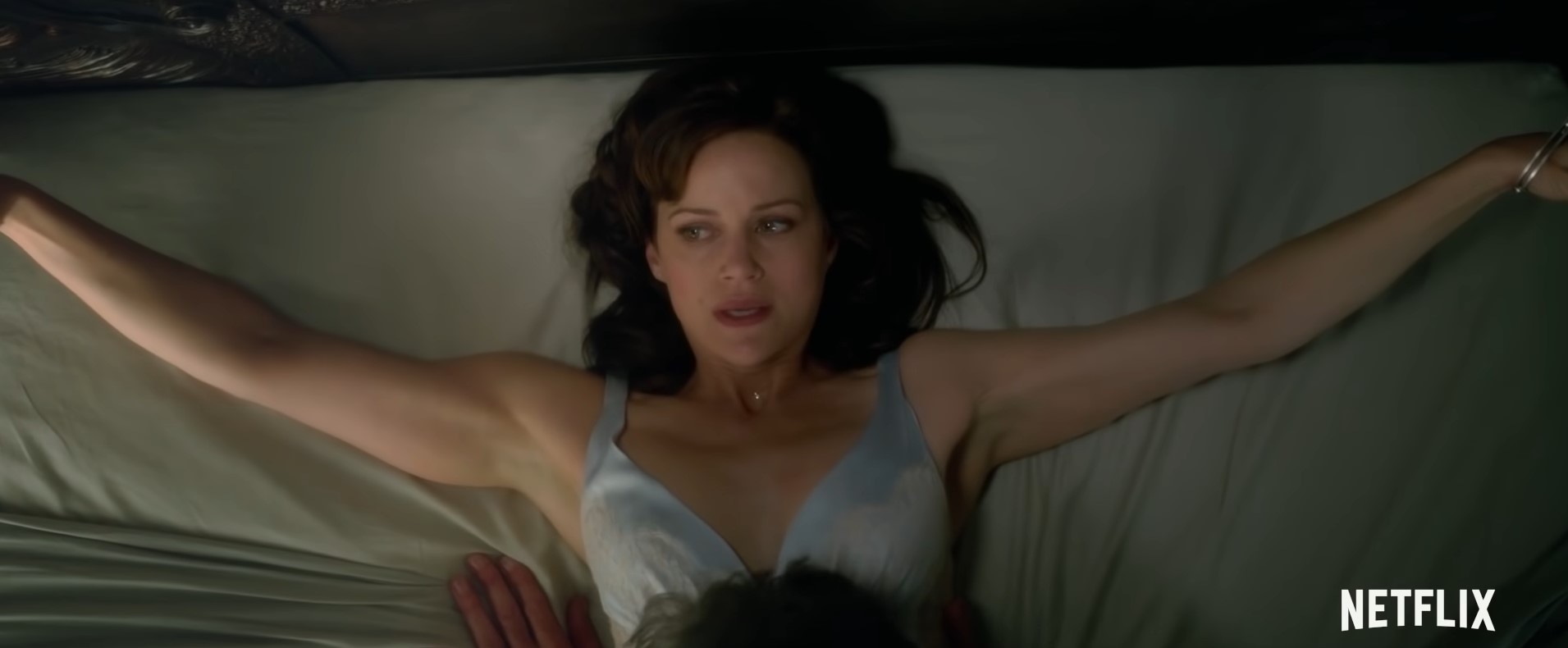 'Gerald's Game' follows Jessie and Gerald Burlingame, a couple facing numerous marriage issues. In a last-ditch effort to save their relationship, they travel to a remote cabin where Gerald handcuffs his wife to the bed, hoping to engage in some steamy foreplay. However, Gerald suffers a tragic heart attack in the middle of the foreplay and dies on the spot leaving Jessie cuffed to the bed with no help nearby. With no food and constant terror on her mind, Jesse's reality keeps warping around her, and she even begins hallucinating as the tiredness sets in. As the plot progresses, the line separating reality from hallucination fades as Jesse is dragged into the confines of her exhausted mind.
3. Girl, Interrupted (1999)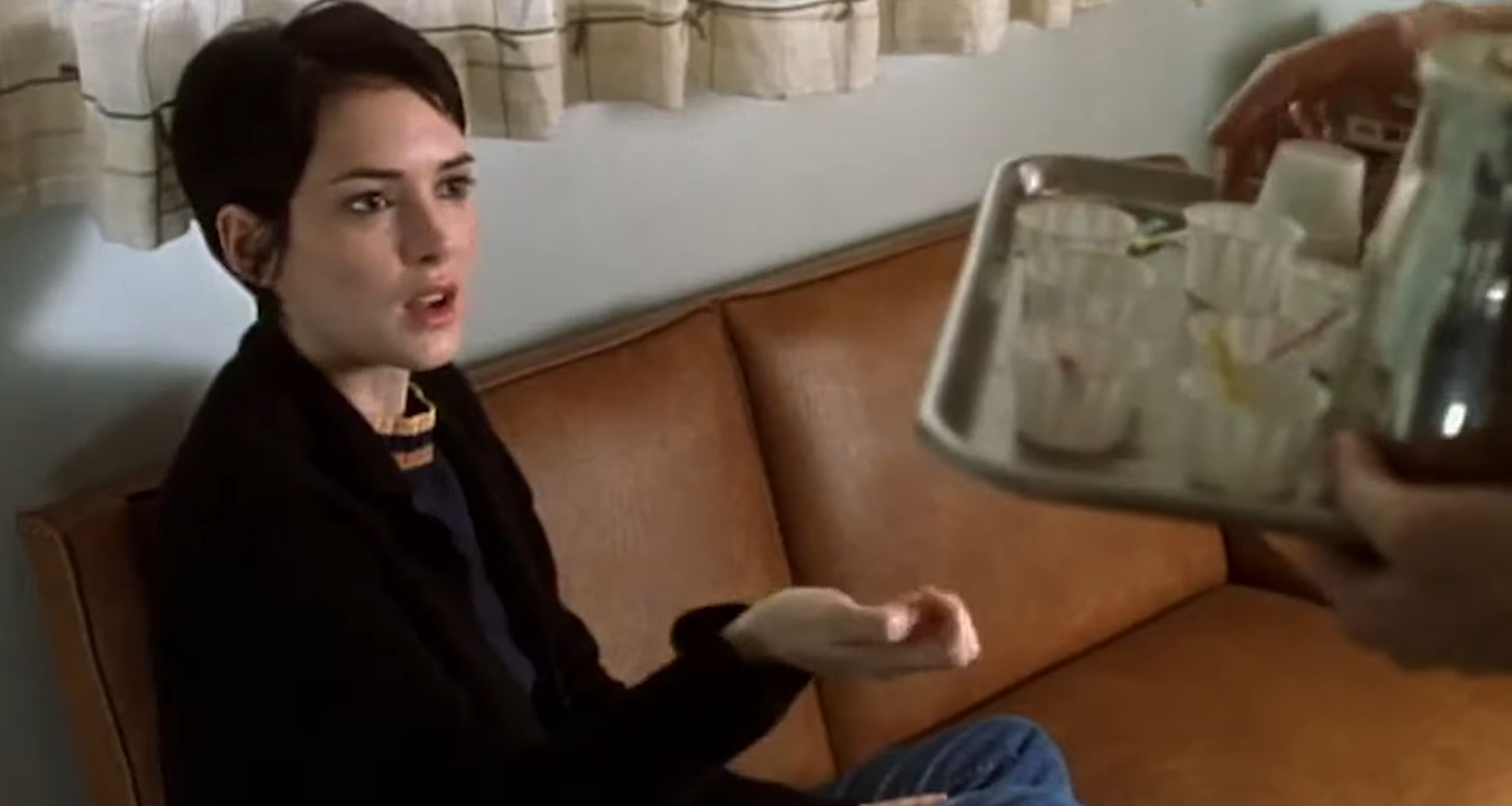 'Girl, Interrupted' is set in 1967 in New England and revolves around 18-year-old Susanna Kaysen, a disturbed teenager who suddenly attempts to die by suicide. Concerned, her loved ones rush her to Claymoore, a local psychiatric hospital where she befriends other patients living with a host of mental diseases. Unfortunately, once she falls down the rabbit hole of a mental institution, it becomes increasingly tough to get out, and Susanna finds herself unknowingly affecting the lives of her fellow inmates in disastrous ways. Offering a thrilling narrative and exquisite performances, 'Girl, Interrupted' will keep one guessing Susanna's ultimate fate until the final scene.
2. Lavender (2016)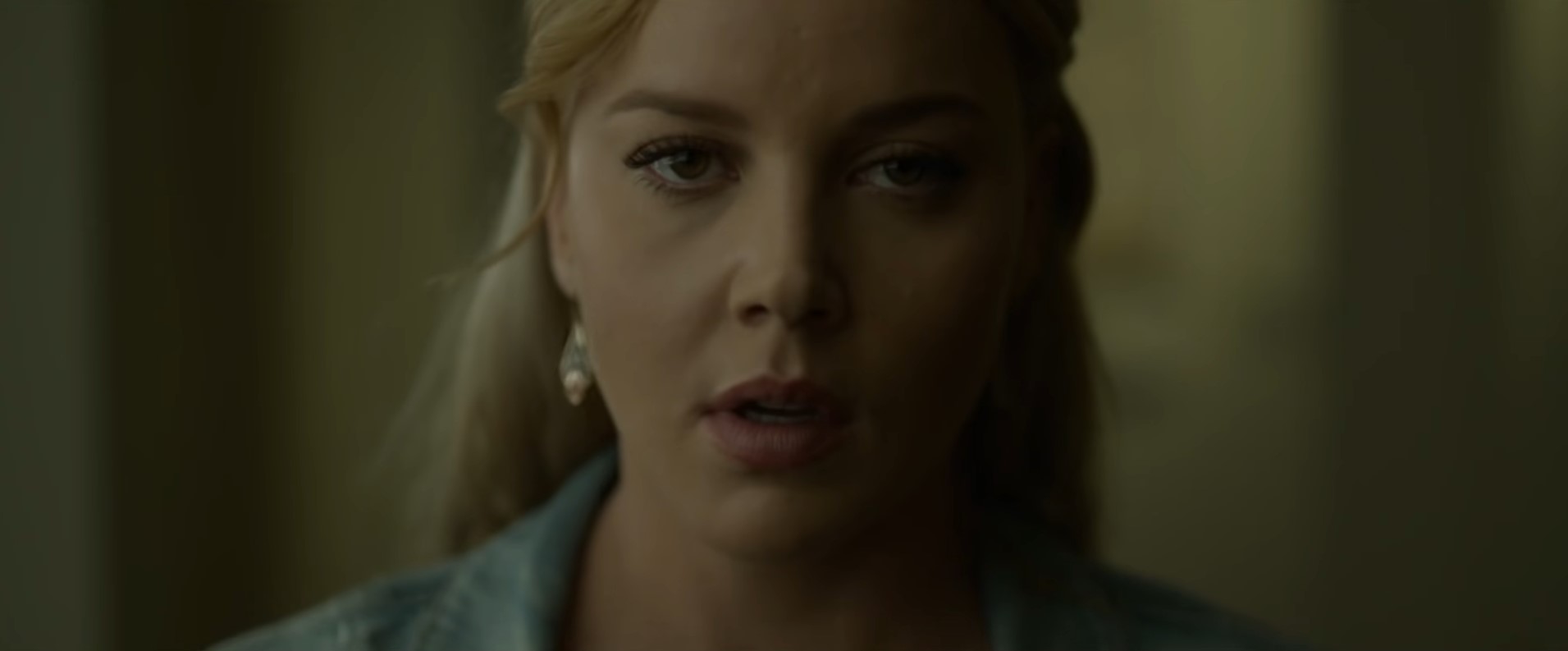 'Lavender' revolves around Jane, a photographer, who was raised by a foster family due to a tragic incident in her past. Although Jane has no recollection of the events, she is susceptible to frequent memory losses, which estranged her from her husband and daughter. However, after suffering a sudden car crash, Jane seems to lose all her memory and cannot recognize even her close ones. After the hospital psychiatrist asks her to try and recover suppressed memories, Jane sets out on a journey of discovery as she readies herself to fight the unknown demons of her past.
1. Death of Me (2020)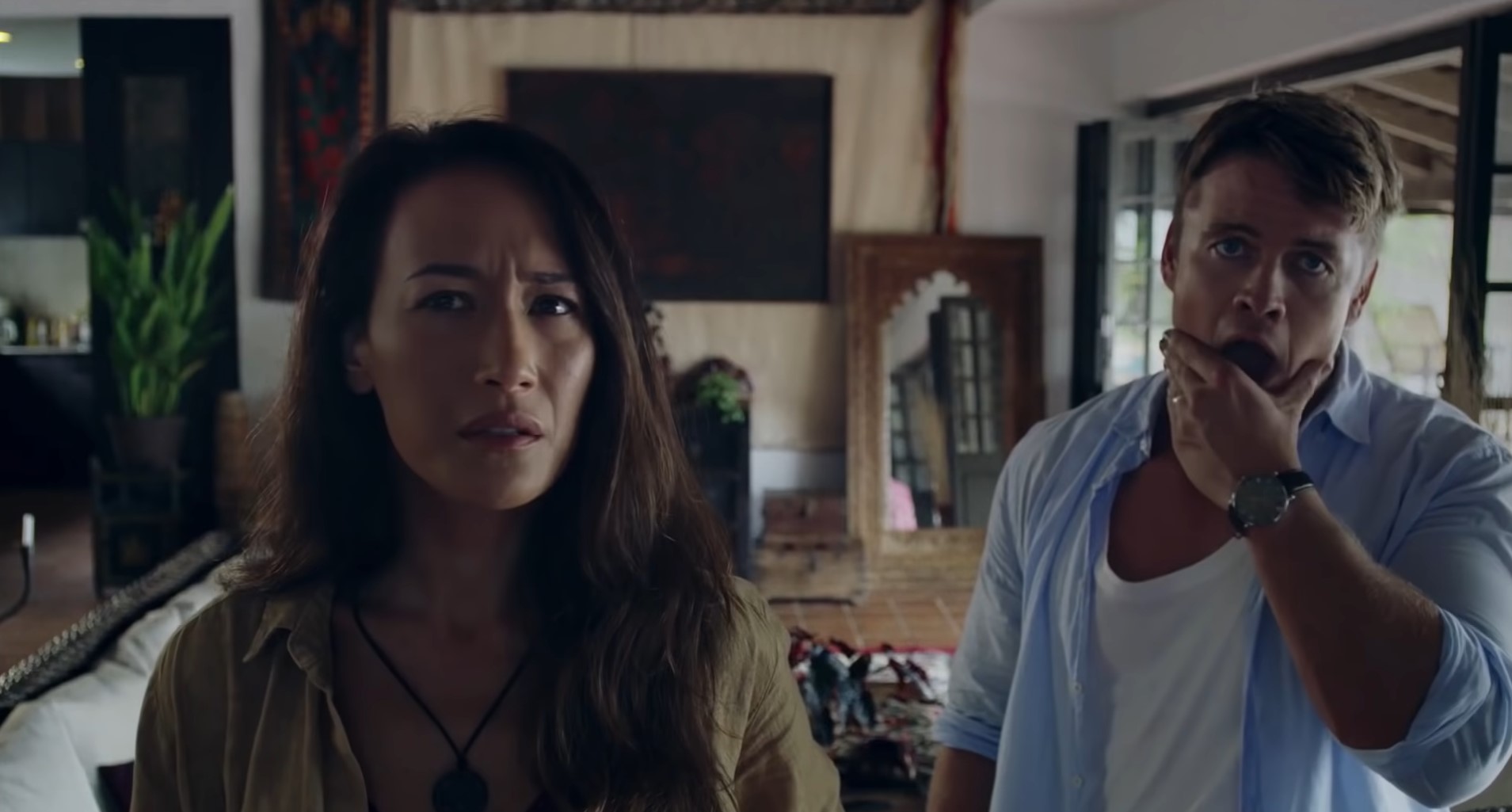 A hair-raising horror movie, 'Death of Me,' revolves around a couple who wake up hungover on a remote South Pacific Island. Having no recollection of the previous day's events, they set about trying to piece together their memories and realize that they were participants in a local ritual that ended with him murdering her. Unsure of what actually happened and scared out of their wits, the two are then forced to reach into the darkest corners of their mind as they try and figure out how to escape the death island.
Read More: Best Teen Movies on Netflix