Directed by Roger Kumble, 'Beautiful Disaster' follows the story of Abby Abernathy and Travis Maddox, two opposites who inadvertently attract. When Dylan and Abby meet at an underground fighting match, sparks fly. It isn't long before Dylan and Abby enter a crazy bet and find themselves living in close quarters. Despite their dark past that forces them to reserve their feelings and forego any semblance of connection, the two opposites attract.
The movie features Dylan Sprouse, Virginia Gardener, Austin North, Samuel Larsen, Brian Austin Green, Autumn Reeser, Neil Bishop, and Rob Estes. The movie delves into a number of themes and enthralls viewers with its decadent narrative. So, if Dylan and Abby's romance drama film appealed to you as much as it did to us, here is a list of similar movies. You can find several of these movies, like 'Beautiful Disaster,' on Netflix, Hulu, or Amazon Prime.
7. Down To You (2000)
This college romance features the story of Al and Imogen, two people who are smitten with each other but find themselves in the midst of a number of obstacles. From a predator trying to lure Al and other threats looming menacingly around the two young lovers, the chances of their romance flourishing become increasingly slim.
The cast stars Freddie Prinze Jr., Julia Stiles, Ashton Kutcher, Rosario Dawson, Jimmy Kimmel, Henry Winkler, Lauren German, Shawn Hatosy, and Selma Blair. Director Kris Isacsson focuses on young gripping love. So, if you loved the brooding romance with sweet moments in 'Beautiful Disaster,' 'Down To You' is the right movie for you to watch next.
6. The Kissing Booth (2018)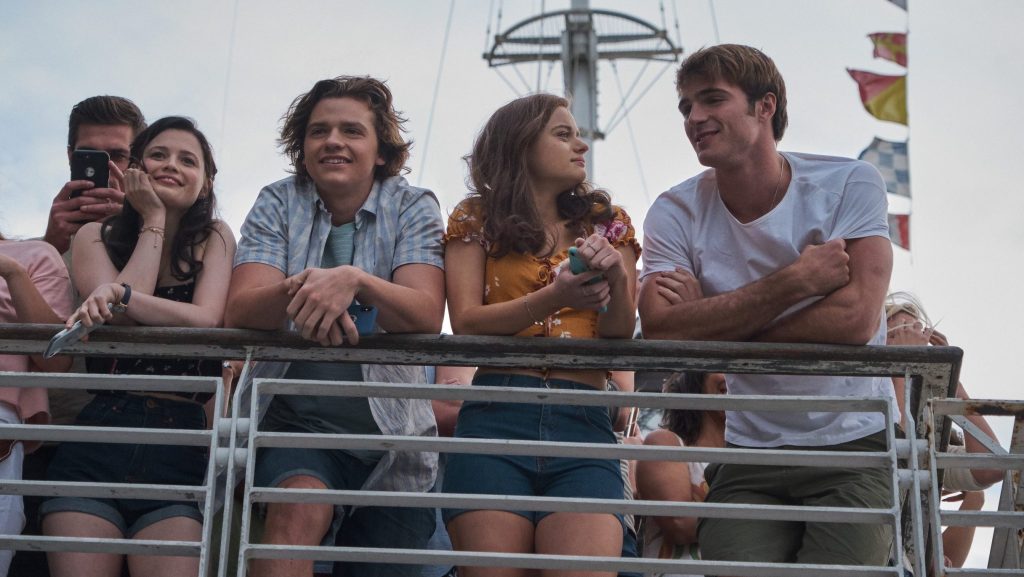 With the undertones of 'The Breakfast Club' seen throughout the movie, director Vince Marcello adds the formulaic brilliance of John Hughes into 'The Kissing Booth.' It follows Elle's unrequited crush on her best friend's brother and high school senior, Noah. When Elle and Lee, two best friends, organize a kissing booth at the spring carnival, chaos ensues when Elle finds herself facing her worst fear.
Starring Joey King, Jacob Elordi, Joel Courtney, Taylor Zakhar Perez, Maisie Richardson, and Molly Ringwald. With elements of a young-adult romance and complicated secrets, 'The Kissing Booth' carries several themes that make it similar to 'Beautiful Disaster', and the perfect movie for you to tune into next.
5. The Hating Game (2021)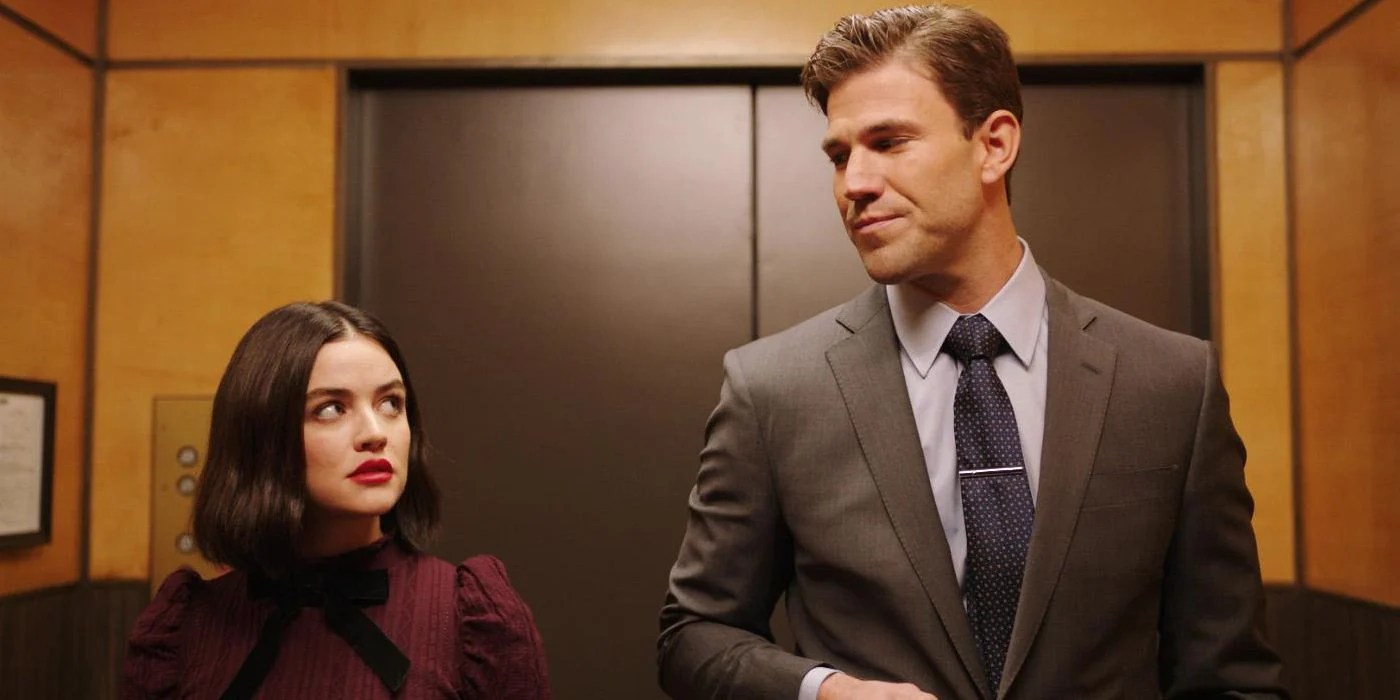 Yet another classic featuring the brewing chemistry between opposites, 'The Hating Game' follows the story of Lucy and Joshua, two rivals who find themselves coming together against their wishes. As rivals always trying to one-up the other, Lucy and Joshua embody the essence of cold-heart nemesis. However, things begin to change, giving room to ground-breaking epiphanies.
Director Peter Hutchings bases his oeuvre on the bestselling novel by Sally Thorne. With Lucy Hale, Austin Stowell, Robbie Amell, Kathryn Boswell, Damon Daunno, and Sakina Jaffrey, 'The Hating Game' includes all the elements of reticent feeling enveloped in a shroud of hatred. So, if you found the themes of opposites-attract wickedly charming in 'Beautiful Disaster,' you will find 'The Hating Game' equally intriguing.
4. Just Go With It (2011)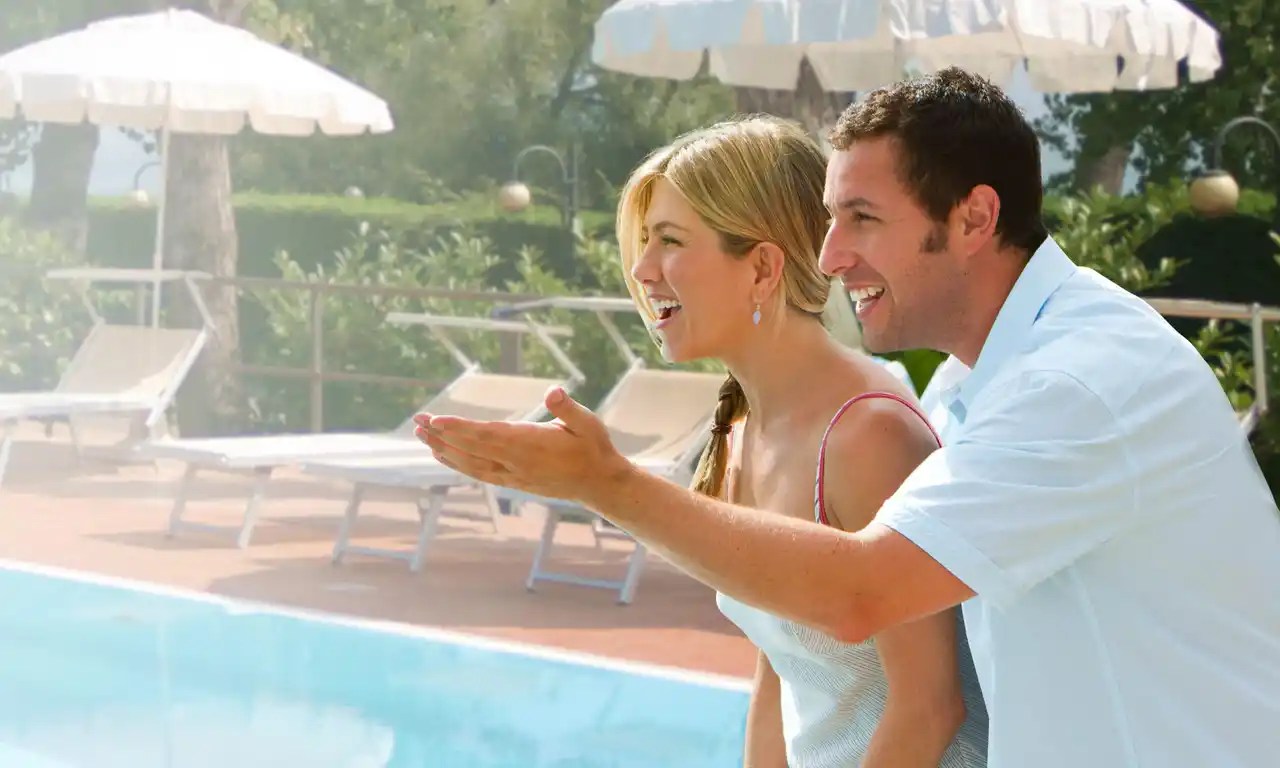 When a broken-hearted plastic surgeon Danny asks his assistant Katherine to pose as his ex-wife in order to impress another woman, chaotic peril ensues. The cast stars Jennifer Aniston, Adam Sandler, Brooklyn Decker, Bailee Madison, Nicole Kidman, Griffin Gluck, Nick Swardson, and Jackie Sandler. The movie is directed by Dennis Dugan and explores all the elements of a classic romantic comedy. While the story may not be as dramatically packed as 'Beautiful Disaster,' it will have all the elements of an unexpected romance, making this the right movie for you to watch next.
3. How to Lose A Guy in 10 Days (2003)
When an advice columnist Andier Anderson is tasked with writing a riveting column, she ends up seeking inspiration from her recently broken-up friend and tries to mirror the 'dont's' of a relationship with a man. However, when she finds Ben Barry, a man on a mission to make a woman fall for him in 10 days, mayhem proceeds.
The cast stars Kate Hudson, Matthew McConaughey, Kathryn Hahn, Adam Goldberg, Thomas Lennon, Michael Michele, and Robert Klein. So if you enjoyed the crazy bets resulting in romance in 'Beautiful Disaster', then you will find Donald Petrie's 'How to Lose A Guy in 10 Days' interesting.
2. The Proposal (2009)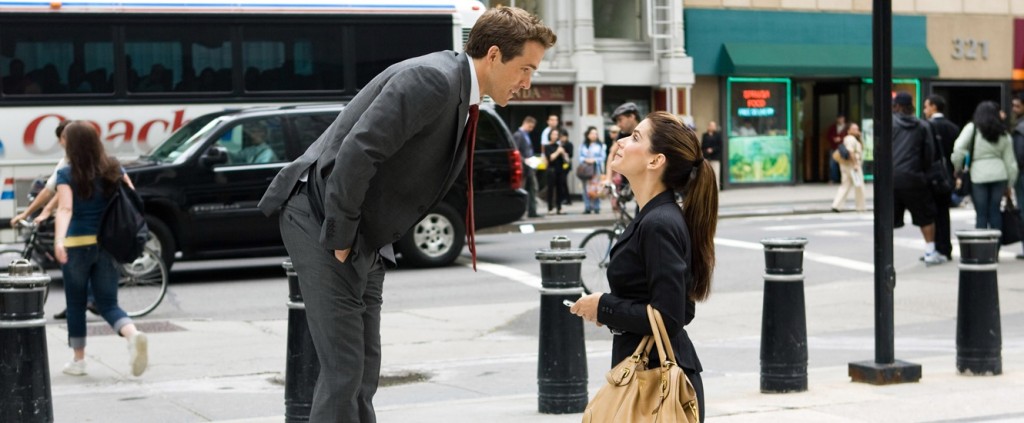 When an imminent deportation forces book editor Margaret Tate out of the country, she ends up forcing her hapless assistant Andrew Paxton, an aspiring writer, to marry her. However, with a wild card in his hand, Paxton ends up taking Margaret to meet his eccentric family in the reclusive expanse of Alaska. As their different personalities conflict in closed quarters, tension melts, and room for affection emerge.
The cast features Sandra Bullock, Ryan Reynolds, Betty White, Mary Steenburgen, Oscar Nunez, Malin Akerman, Craig T. Nelson, and Denis O'Hare. So, if you enjoyed the brewing romance facilitated by co-habitation in 'Beautiful Disaster', then you will find 'The Proposal' equally fascinating.
1. 10 Things I Hate About You (1999)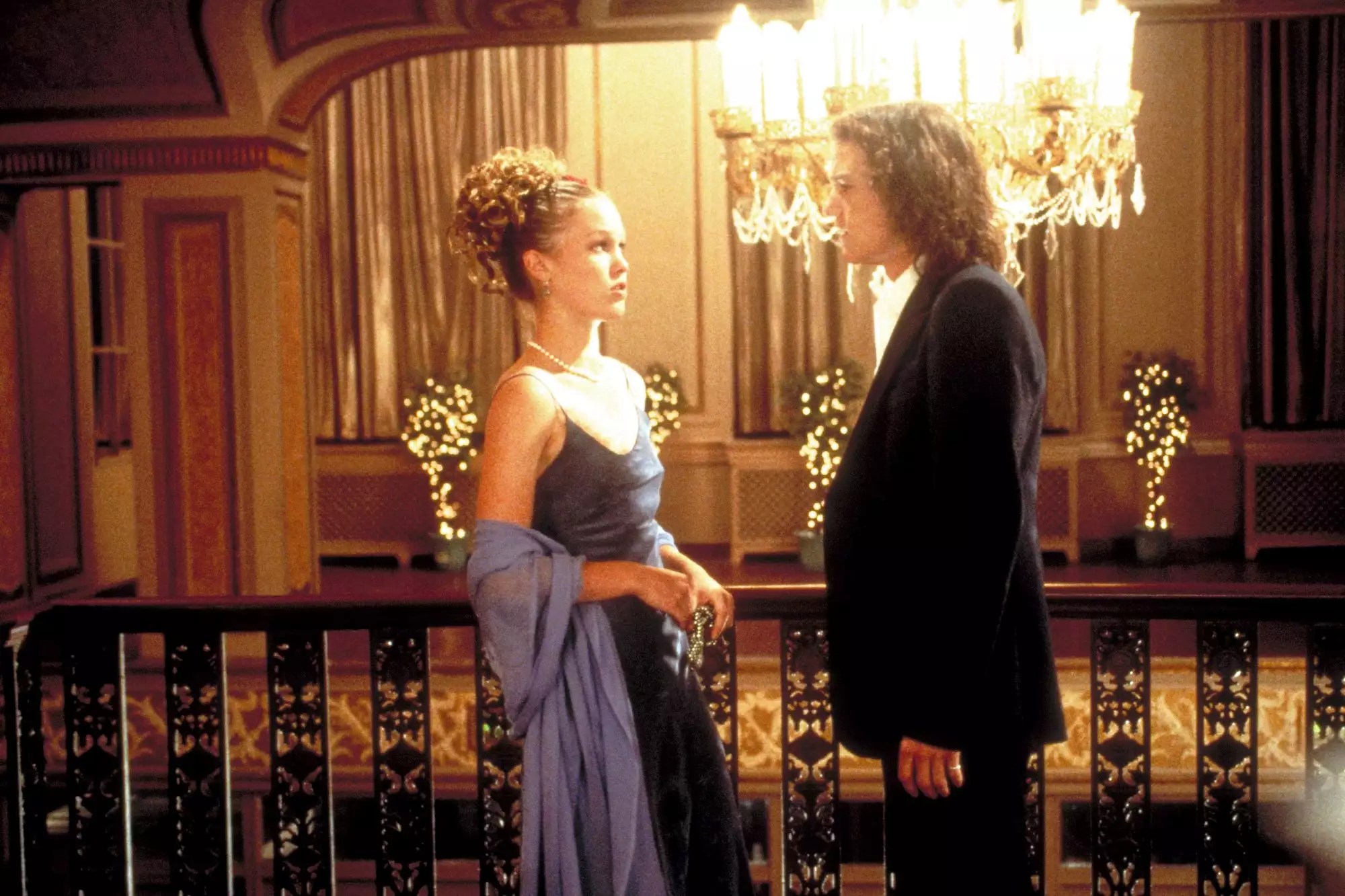 Publicly defined as abrasive, tempestuous, and heinous, Kat Stratford stands against the status quo yielding the dislike of everyone around her. However, when her younger sister is forbidden to date and told to follow in her older sister's steps, she crafts a plan to have her wooed. However, when Kat is set up with an equally eclectic Patrick Verona, she finds herself reconsidering her boundaries.
The movie features Julia Stiles, Heath Ledger, Joseph Gorden-Levitt, Larisa Oleynik, David Krumholtz, Andrew Keegan, Allison Janney, Kyle Cease, and Daryl Mitchell. The movie is directed by Gil Junger and features opposites attracting despite their will. Like 'Beautiful Disaster', '10 Things I Hate About You' features two tough individuals who come together inadvertently, making this the perfect movie for you to tune into next.
Read More: Where Was Beautiful Disaster Filmed?