Noelle, a Disney+ movies, is a comedy with fantastical elements that will surely make anyone feel cozy and warm. Starring Anna Kendrick and Bill Hader as the siblings, Noelle and Nick Kringle, the premise of the move is magical and well-timed with the holiday season in mind.
Noelle and Nick are shown to be the children of Santa Claus who is planning to retire. When Nick, who is supposed to step into his father's shoes abandons his post as he cannot handle the pressure, Noelle is forced to take charge. She finds herself in the real world, away from the North Pole for the first time in her life with the mission to persuade Nick to return. Adding to her woes is her underprepared cousin, Gabriel Kringle (played by Billy Eichner) who wants to improve Santa's workshop with an online delivery service.
The movie is written and directed by Mark Lawrence who has helmed some notable, commercially oriented movies like 'Miss Congeniality' and 'The Rewrite.' With 'Noelle,' the filmmaker gives his viewers a simple yet heart-warming message: that Christmas might not be jovial for everyone as it reminds them of what they lack. However, he does so in an easy-going manner wherein the upbeat protagonist is able to change the lives of everyone she encounters with a dash of positivity.
While the movie does not portray complex human emotions, it does not seek out or promise to do that. It's a film that is meant to be watched with the family near the fireplace with a warm drink. And we certainly need movies of this kind to de-stress from our mundanely melancholic routines and realize that life has a lot of magic to offer. Luckily for us, 'Noelle' is not the only film out there that can do that. As the Christmas countdown intensifies, make sure you take a look at the following list of similar movies to get your heart ready for the end-of-the-year celebrations. You can several of these movies like 'Noelle' on Netflix, Hulu or Amazon Prime.
7. Bruce Almighty (2003)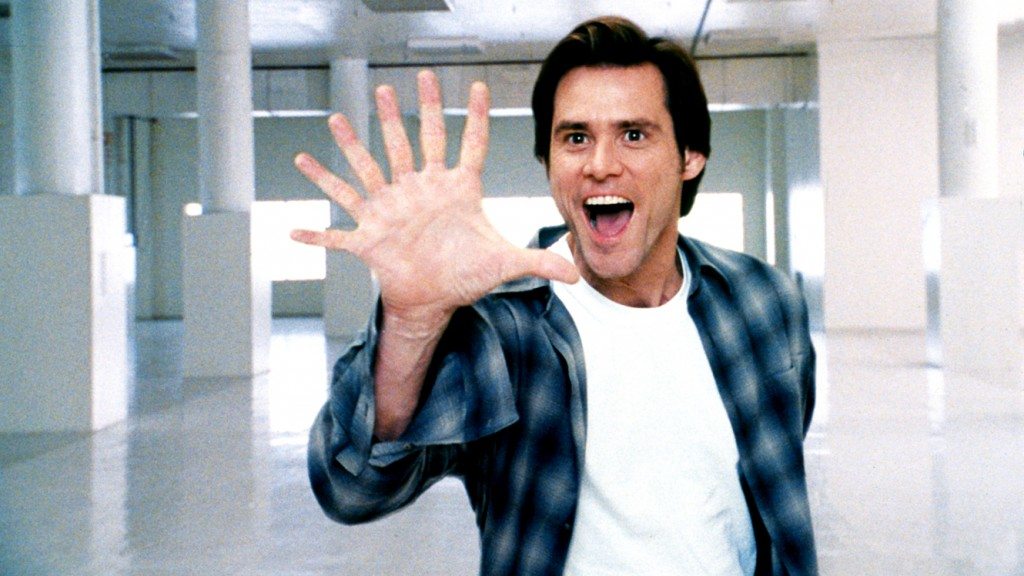 No actor can beat Jim Carrey's big-toothed, dimpled smile when it comes to lighting up a viewer's mood. 'Bruce Almighty' is definitely one of the Canadian-American actor's most delightful performances. Its plot is as zany as that of 'Noelle:' of a television anchor who gets to wield the powers and responsibilities of God himself when he complains to the almighty that he is being treated unfairly and not doing his job properly. With some genuine laugh-out-loud moments, it never becomes preachy and maintains an optimistic yet happening tone. What's more? Morgan Freeman plays God and Carrey's character goes through an extremely satisfactory arc and brings about a change in his self that will fill anyone with hope.
6. The Grinch (2018)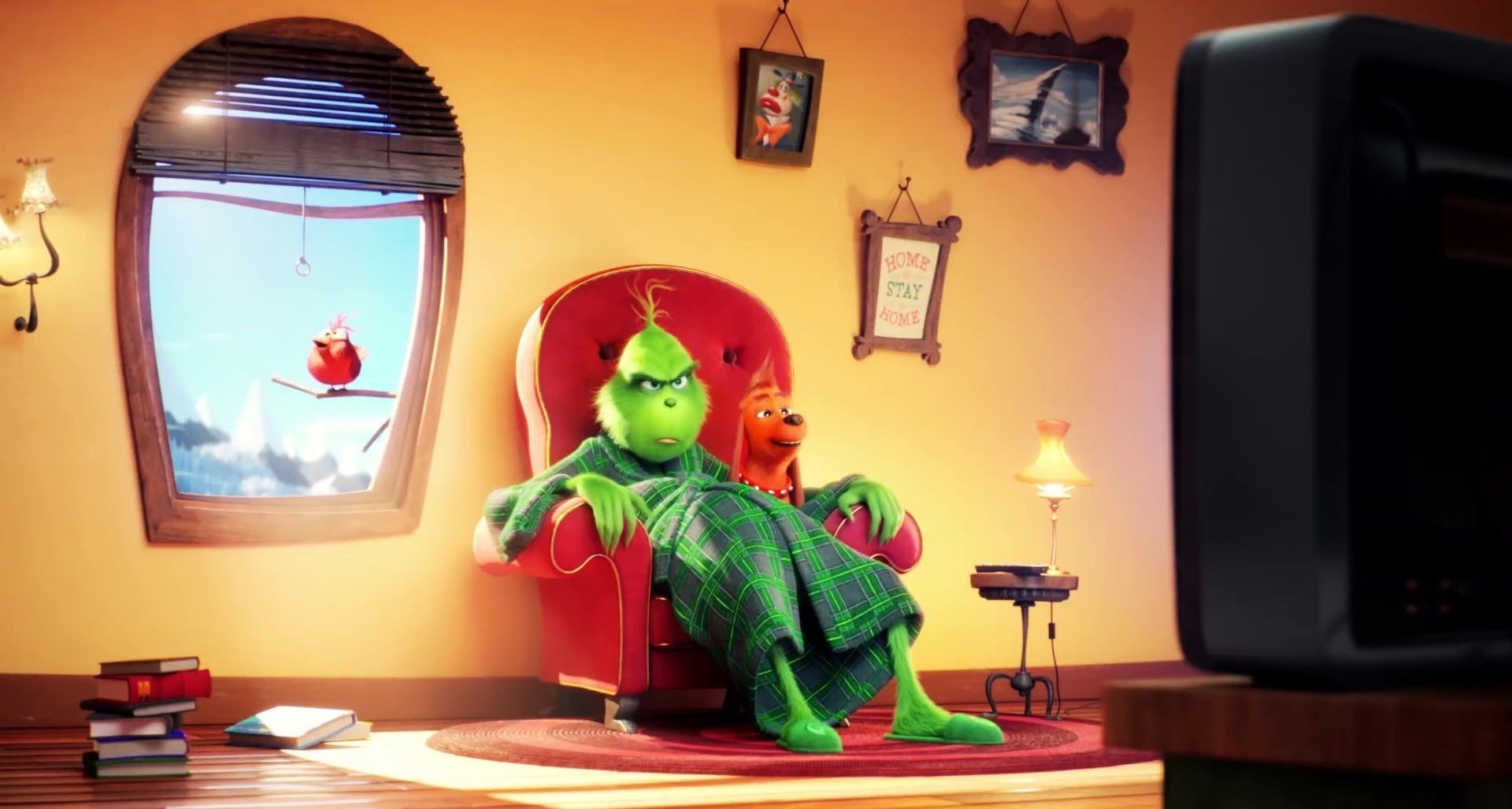 If all this talk about happy endings, lovely life and cheerful holidays might be irritating you, have you considered that you could be the Grinch? This Dr. Seuss character who sets out to steal Christmas as he is unable to digest his neighbors' joy might just be an embodiment for you. Well, the only way to find out is by watching the latest cinematic adaptation of this green creature whose heart is "two sizes too small." Benedict Cumberbatch voices the grumpy Grinch in this animated flick, taking over the reigns from Jim Carrey who portrayed the character in a movie that was released in 2000.
The 2018 move has been praised for its stunning animation and its presentation of a simple message: misery stems from dwelling in the past while joy stems from looking forward to the future. But don't worry- this one is not unrealistically rosy and many of us will surely sympathize with the protagonist's difficulties to embrace life with open arms.
5. Honey, I Shrunk the Kids (1989)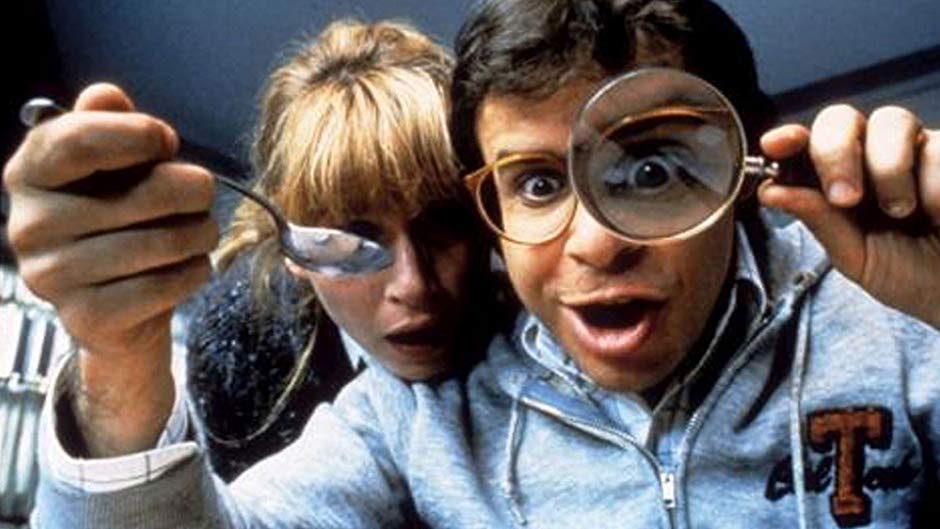 I have a distinct memory of plugging in this movie's DVD and watching it multiple times, sometimes with friends and sometimes with family. I am sure some of you would share the same memory too. The directorial debut of Joe Johnston ('Jumanji,' 'Jurassic Park III'), this movie follows two siblings who accidentally get shrunk by their scientist father.
With visual effects that were brilliant considering the age it was released in, the movie's success led to two sequels and a television program that aired on the Disney channel. Its portrayal of two dissimilar families getting along and that of a father learning to love his son for who he is are strongly provides that wholesome feeling which has become characteristic with Disney.
4. Freaky Friday (2003)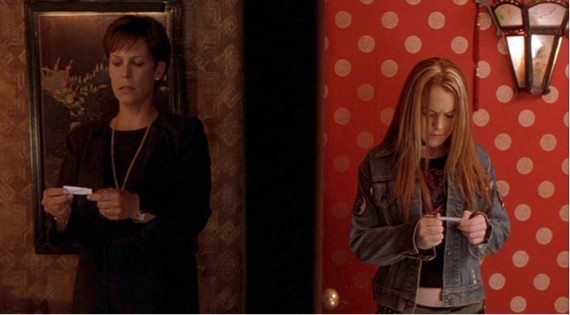 This Lindsay Lohan starrer from 2003 explores the wacky concept of a mother and daughter accidentally having their bodies switched after eating a magical fortune cookie. Anna (Lindsay Lohan), an aspiring musician in her teens does not get along with her mother (Jamie Lee Curtis). When the two are forced to live life literally in the other person's shoes, they realize the true of meaning of empathy. Filled with hilarious moments, this film will make you value the importance of family more apart from emphasizing the need to look at things from somebody else's perspectives selflessly.
3. Isn't It Romantic (2019)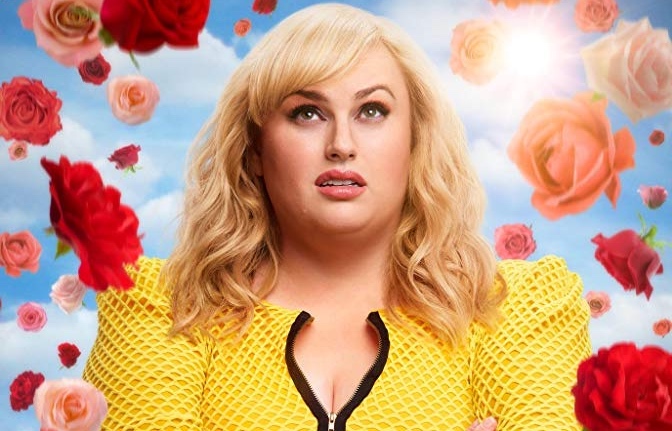 This satirical movie, which was released this year takes a critical look into the genre of rom-coms and what some of the genre's idiosyncrasies say about our society's view on womanhood. Light-hearted and smartly written at the same time, it follows Natalie waking up in an alternate reality where she is the lead actress of a romantic comedy, after being knocked unconscious at a subway. This proves to be the character's worst nightmare turning into reality as she has always been cynical about romance. By critiquing the idea of masculinity and other stereotypes in the genre of rom-com, the movie provides a strong message that is amplified by the inner courage of the protagonist.
Read More: Movies Like Arctic Dogs
2. The Princess Diaries (2001)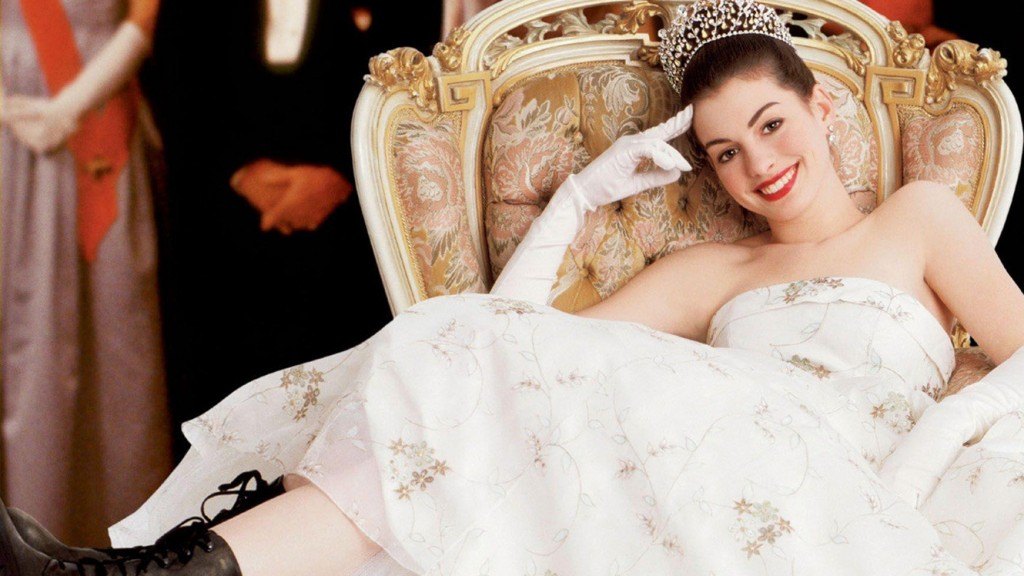 Although this 2001 movie does not have any unreal or fantastical elements, its premise is quite out-of-this-world. When unpopular high school teenager discovers that she is the princess of a small, European kingdom, it changes her life completely. In the process of proving her worth to her grandmother, she realizes the importance of friendship, the futile struggle for popularity and how the virtue of gratitude is essential.
Read More: Movies Like Last Christmas
1. Enchanted (2007)
Yet another Disney flick, 'Enchanted' turns the princess-fairy tale over its head. When Princess Giselle, played by Amy Adams gets transported to the real world after being banished by her step-mother, she realizes that true love is not picture perfect. With witty references to popular fairy tales and the protagonist's positive outlook, 'Enchanted' proves to be an entertaining family fare which will leave you with a cheerful mood.
Read More: Movies Like Let it Snow