Sandra Bullock has always proved herself to be much more than a Hollywood pretty face. She is a powerful performer with many accolades and awards under her belt, including an Academy Award. Her versatility in bringing life to any role has enthralled audiences around the world for quite some time now. When Bullock decided to step into the world of film production, she knew she had to make a breakaway hit which would give her a proper footing in the new venture. The 2005 action-comedy film 'Miss Congeniality' served the purpose perfectly and proved to be a massive hit, cementing her position among the Hollywood elite. Bullock here plays an FBI agent who goes undercover as a 75th annual Miss United States pageant participant to prevent a bomb attack at the event. While going through each round and impressing the judges as well, she keeps a lookout for the terrorist who could be lurking just about anywhere.
'Miss Congeniality' is a fun action comedy film which works mainly because of Bullock's charisma and screen presence. The writing is definitely weak at times, but the film has an overall sweetness to it, and this is probably the reason why it received so much love from the audience despite being panned by the critics. If you love this film and are looking for more similar flicks, then we've got you covered. Here's the list of best movies similar to 'Miss Congeniality' that are our recommendations. You can watch several of these movies like 'Miss Congeniality' on Netflix, Hulu or Amazon Prime.
7. Ghost In The Shell (2017)
Starring Scarlett Johansson in the leading role, 'Ghost In The Shell' is a science fiction action film inspired by the Japanese manga of the same name. Set in a futuristic world where humans are being modified by adding mechanical parts to them, 'Ghost In A Shell' is the story about one such woman's quest for her actual identity. Johansson plays the cyber-human Major Mira Killian who has to battle cyber terrorists while discovering unknown truths about her own self; but it is her journey towards the truth that reveals more important things to her than she could've imagined. The movie faced some controversy for casting a white actress in a film inspired by Japanese manga. It also failed to impress critics or audiences. However, do watch the film for its exceptional visuals and set designs. This is a meditative science fiction film which has as much to do with the leading character's inner self as it has to do with the action. Johansson's performance is also a treat for sore eyes.
6. Peppermint (2018)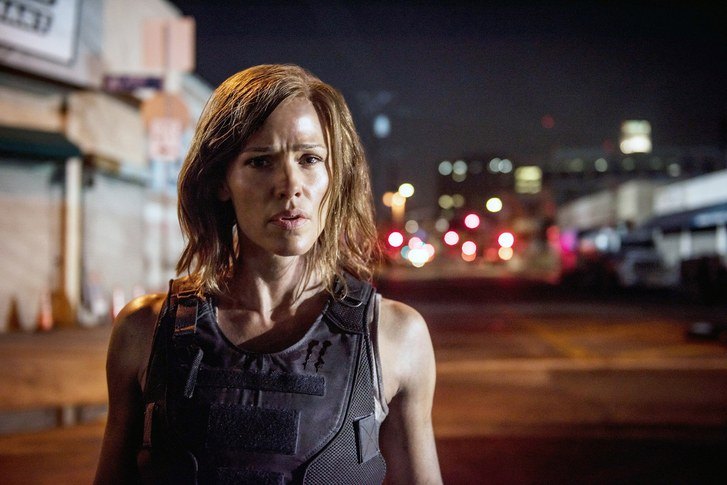 Jennifer Garner stars in this 2018 action film which has quite a similar plot to that of the Netflix series, 'The Punisher'. Garner's character Riley is shown to be an expert killer at the beginning of the film, but later we see her working at a bank and living quite a domestic lifestyle with her husband and daughter. During one of their trips to an amusement park, Riley's husband Chris and her daughter Carly are gunned down by members of a Mexican cartel to take revenge for the time when Chris was involved in a plan to rob the cartel boss. With no one by her side and even the police and judges being on the cartel's payroll, Riley realizes that she has to take matters in her own hands if she wants justice for her husband and daughter. Jennifer Garner proves herself to be a solid fit in such action film roles, and it is she who saves this otherwise dull film with an unimaginative plot.
5. Charlie's Angels (2000)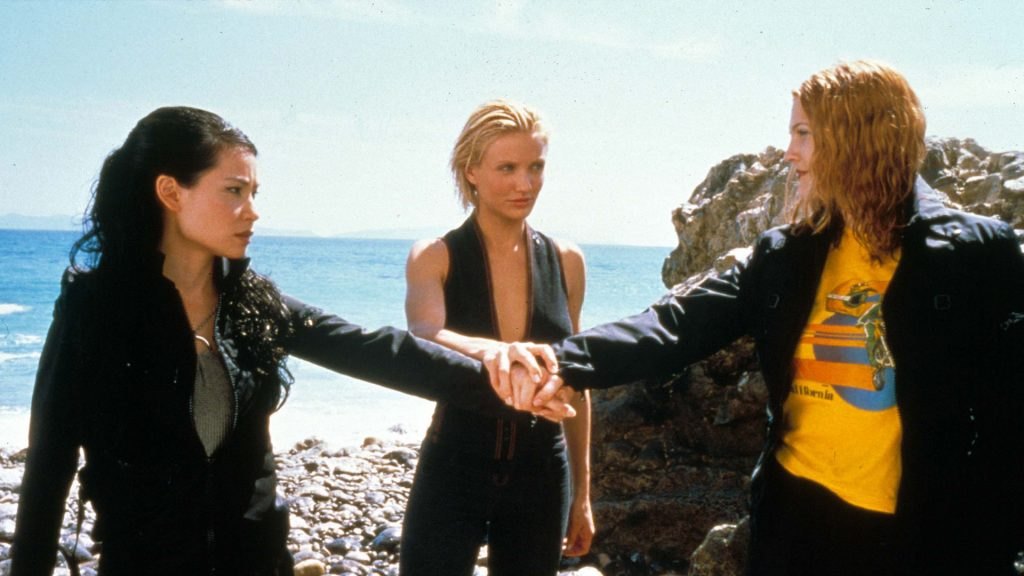 One of the most renowned all-female action/comedy films ever, 'Charlie's Angel' stars the now-iconic trio of Cameron Diaz, Drew Barrymore, and Lucy Liu as three female investigators with expert-level combat skills who work for a man named Charlie whom they never see. When the three Angels are fooled by a rogue businessman into doing his dirty work for them, the Angels vow to take revenge and rescue the kidnapped Bosley (played by Bill Murray), Charlie's assistant who works directly with them. 'Charlie's Angels' became the movie a generation of teenage girls swore by, and it rocked box offices not only in America but all over the world. Despite critics being divided in their opinion about the film, it cannot be denied that 'Charlie's Angels' has had an indelible impact on popular culture. There are some genuinely funny moments in the film which you will love. The chemistry between the three lead actresses is also pretty charming.
4. Ocean's 8 (2018)
The Ocean's film trilogy was the first time multiple Hollywood A-listers gathered together for a film that would reach an epic scale for all the right reasons. After the iconic trilogy of films starring George Clooney, Brad Pitt, and Matt Damon, a female version of the same was conceived without keeping the director of the former films, Steven Soderberg, in mind. The film tells the story of Debbie Ocean (Sandra Bullock), the sister of Danny Ocean (played by George Clooney), who is also an expert robber and plans a massive heist along with her crime partner Lou (Cate Blanchett). They hire a number of women and make detailed plans to steal a Cartier necklace worth a staggering $150 million. The film does offer a brilliant continuation of the Ocean's series, but it does little to stand out of the shadow of its predecessor. The performances of Bullock, Blanchett, Anne Hathaway, and Helena Bonham Carter prove they are not an inch behind their male counterparts.
Read More: Movies Like Zero Dark Thirty
3. Atomic Blonde (2017)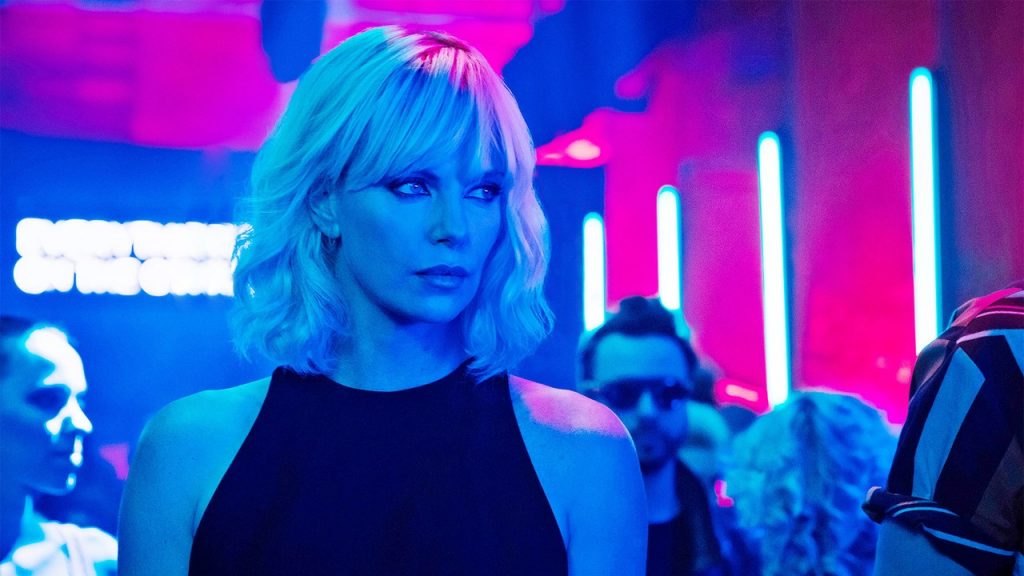 Charlize Theron, just like Bullock herself, has always been a perfect fit for any character thrown at her. From biographical dramas to romantic comedies to action flicks, she surely knows how to hold her own in ways more than one. The 2017 action thriller 'Atomic Blonde' sees Theron playing the role of a British MI6 agent sent to Berlin a few days before the Berlin Wall finally falls. Her mission is to recover a list of all secret service agents from around the globe who are working in Berlin. 'Atomic Blonde' stands out with its stylish cinematography, the use of color, settings, and action sequences. If you are a fan of spy films and have devoured James Bond and Jason Bourne films all your life, then this is the movie for you. Theron steals the spotlight completely with her magnetic performance in the role of Lorraine Broughton, with James McAvoy and John Goodman providing solid support in other roles.
Read More: Movies Like Leon: The Professional
2. Salt (2010)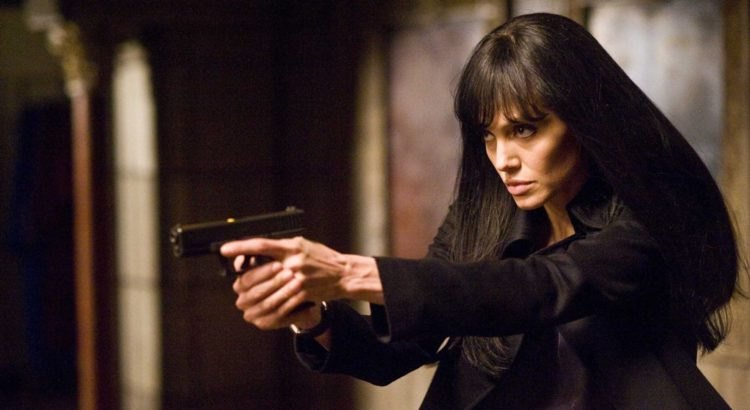 Angelina Jolie has been one of Hollywood's top female actresses for over two decades now. This is only possible when someone is up for all sorts of challenges and performs brilliantly in each and every project. Jolie, just like Sandra Bullock, has flared exceptionally in this regard and is undoubtedly one of Hollywood's true legends. In the 2010 action thriller 'Salt', she plays CIA agent Evelyn Salt, who is suspected for plotting the Russian President's murder. Despite Evelyn's seniors not believing the accusations at first, they are soon alarmed when she escapes from captivity and goes on the run. We can easily say this is one of Jolie's greatest performances of all time; the way she commands your attention onscreen is astonishing, to say the least. Overall, the film is a highly entertaining, engaging thriller.
Read More: Movies Like American Gangster
1. Blue Steel (1990)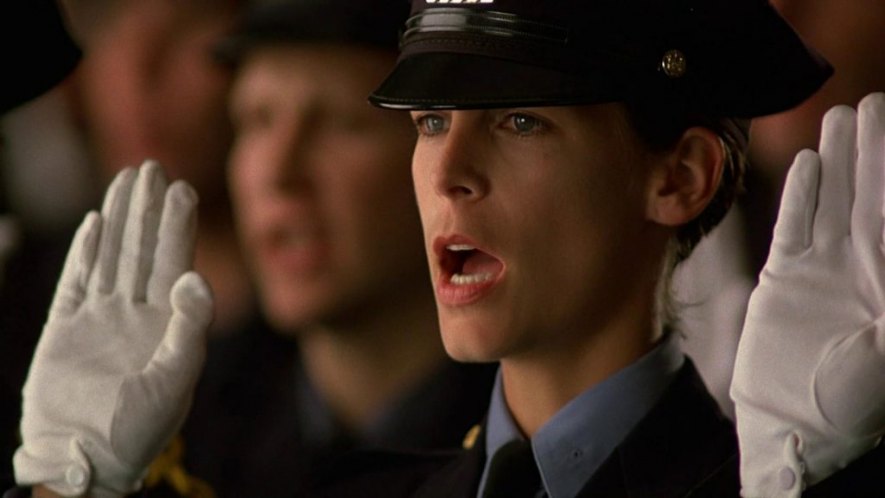 'Blue Steel' is the third directorial venture of Kathryn Bigelow, and stars Jamie Lee Curtis in the leading role as a policewoman accused of murdering an unarmed robber. Curtis' character Megan Turner is not actually to be blamed, as the person she has shot dead indeed had a weapon on him, but it got stolen before she could do anything about it. Problems keep piling up when this missing gun is used to commit several murders, and it falls upon Megan to find out the perpetrator. Kathryn Bigelow has hardly ever disappointed in her career spanning over three decades, and even with her earlier films like 'Blue Steel', it becomes abundantly clear that she is among the finest female directors in Hollywood history. Jamie Lee Curtis shines in the titular role; she is full of confidence as the able police officer. Mainstream action films featuring women in titular roles were rarely made during the 80s and 90s, thus making 'Blue Steel' an extremely important film of its time.
Read More: Movies Like The Bourne Series