Netflix's 'Next in Fashion' is an opulent reality show following a fashion design competition. The show features celebrated names in the fashion industry, like Eva Chen, Elizabeth Stewart, Tommy Hilfiger, and Gigi Hadid. Designers across the world compete in multiple challenges that test their creativity, technical skills, and knowledge when it comes to clothing for a prize of $250,000 and an opportunity to launch their fashion line.
Each episode features aspirants going against each other in a cut-throat competition while industry professionals criticize and score their garments. Alexa Chung and Tan France, a charming duo, host the contest and embody its theme. If you loved the show and are eager to watch something related to fashion that is just as entertaining and educational, then we've curated the perfect list for you. You can watch most of these shows like 'Next in Fashion' on Netflix, Amazon Prime, and Hulu!
8. Styled By June (2012- )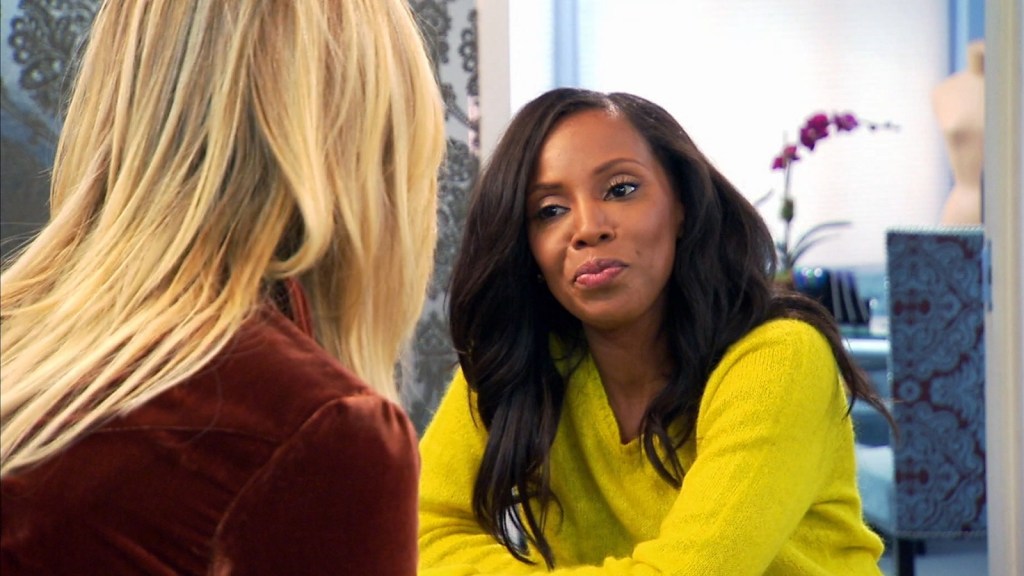 'Styled By June' is a reality show on VH1 where stylist and costume designer June Ambrose helps celebrities rebuild their wardrobe. A different star appears in every episode, and she gives them a makeover, styling tips, and recommendations for enhancing their look. Besides, June gives sound fashion advice to the audience about incorporating the latest fashion trends, and viewers get a sneak peek into the glamorous industry. For styling enthusiasts who treasure 'Next in Fashion' but need relatable suggestions for their clothing choices, 'Styled by June' checks all the boxes for you.
7. House of DVF (2014-2015)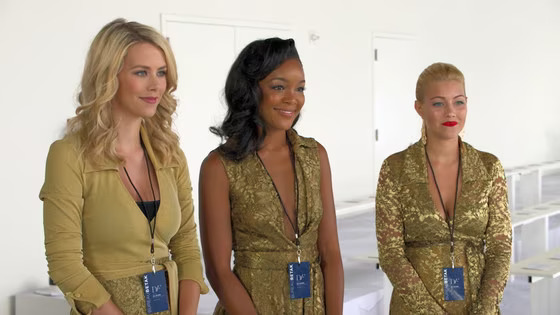 In 'House of DVF,' working with Diane von Fürstenberg, the iconic designer, is the most significant and final reward. Ten fashionistas compete to secure this position by flaunting their skills in various areas, such as marketing, public relations, and fashion design. The jack of all trades wins and gets the opportunity of a lifetime! For viewers who wanted 'Next in Fashion' to go beyond the designs and costumes, 'House of DVF' covers all that and more!
6. Styled To Rock (2013)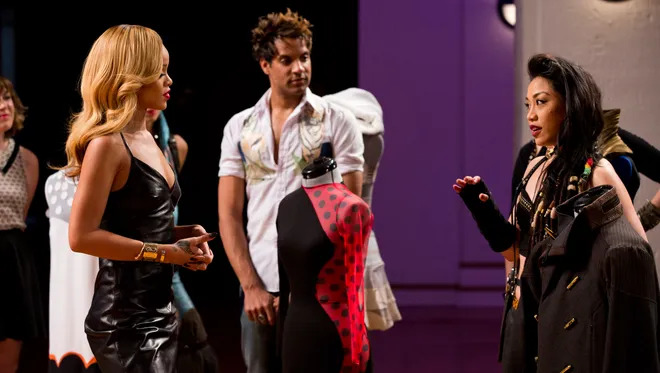 'Styled To Rock' is inspired by the eponymous British reality series and airs on Bravo. It is co-produced by the pop sensation Rihanna, who also chose all the candidates and mentors. Every week, the designers create an outfit for a celebrity, who then selects the winning costume. Multiple A-list stars appear as celebrity clients throughout the show and spice up the episodes. So, for the ones who enjoyed 'Next in Fashion' but wanted a touch of stardom, fame, and drama to it, 'Styled To Rock' is the perfect addition to your watchlist.
5. Making The Cut (2020- )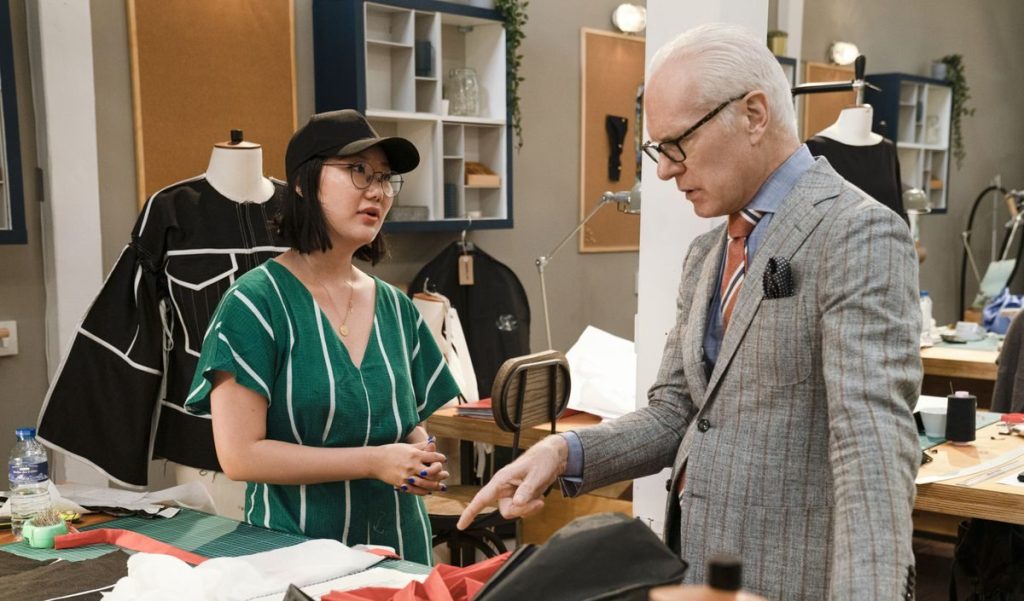 'Making The Cut' features 12 fashion designers from distinct backgrounds who compete to showcase their outstanding craft. The contestants are given a theme, such as a ready-to-wear outfit, a day out in Paris, or a collection inspired by a city. They must complete the task in a limited time frame and impress the judges to move forward. The reality show is hosted and created by two fashion icons, Heidi Klum and Tim Gunn. For the viewers who wish to own the mesmerizing designs in 'Next in Fashion,' 'Making The Cut' removes that barrier and lets you purchase the winning designs online.
4. The Fashion Fund (2014- )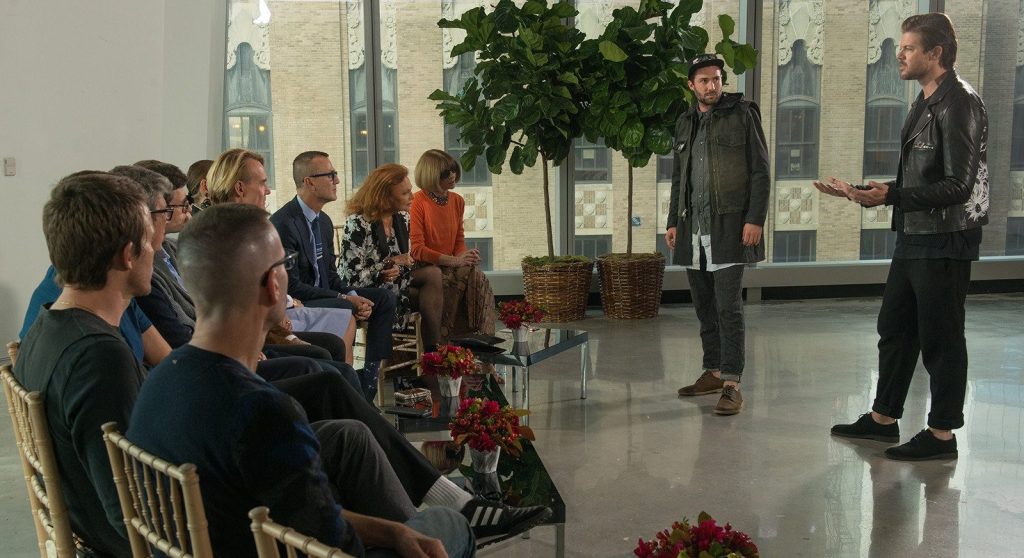 'The Fashion Fund' is a reality show that follows the annual CFDA/Vogue Fashion Fund competition. The primary goal is to discover emerging talents in the fashion industry, and each season, designers participate in a series of challenges. They create a collection, design runway shows, and present their designs to industry professionals.
Fashion specialists mentor these young talents, and the winner receives a hefty cash prize with a year-long mentorship from established designers. The editor-in-chief of Vogue, Anna Wintour, hosts the show and features several famous designers, such as Diane von Furstenberg, Tommy Hilfiger, and Andrew Rosen. Akin to 'Next in Fashion,' 'The Fashion Fund' is known for promoting diversity and showcasing the reality of the industry on screen.
3. Fashion Star (2012- )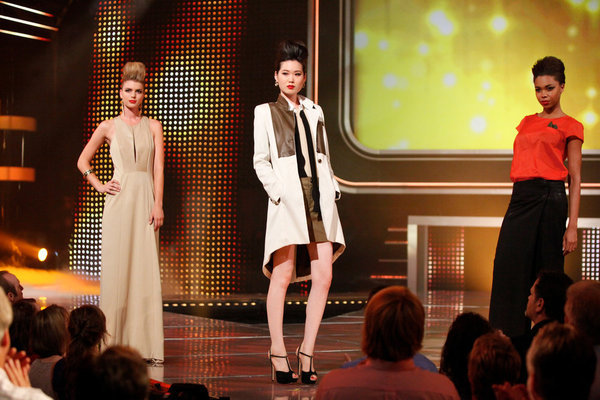 'Fashion Star' is a reality TV talent show created by Rick Ringbakk, E.J. Johnston, and Jim Deutch. It centers around aspiring fashion designers who make garments that will appeal to retailers and compete against each other to create the best piece. They also get mentors who guide them in developing their runway show designs. Host and supermodel Elle Macpherson do an excellent job keeping the viewers engaged while being eloquent and informative. The format is quite similar to 'Next in Fashion,' but 'Fashion Star' also explores the business aspect and reveals how iconic brands view fashion.
2. The Fashion Show (2009-2011)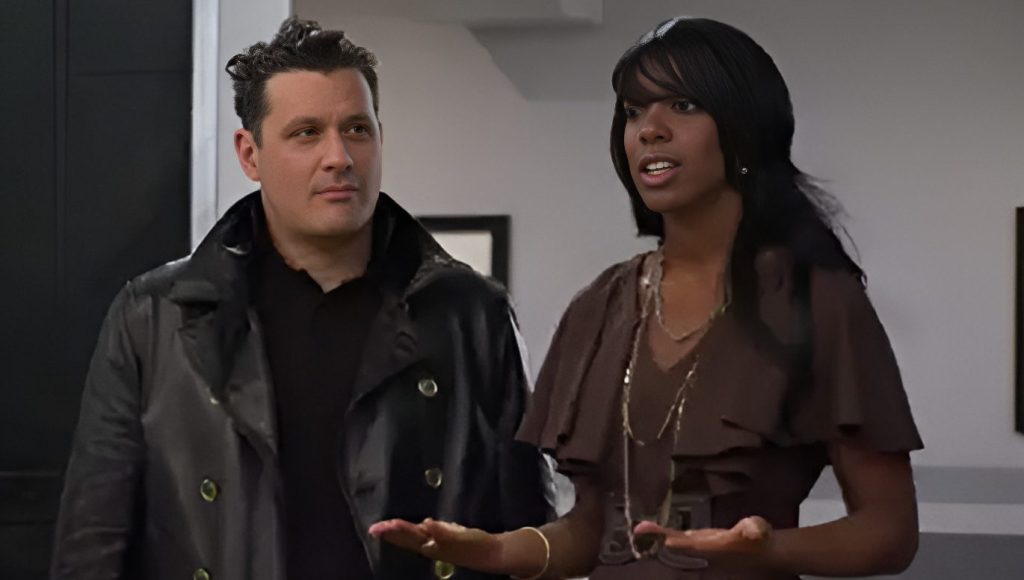 'The Fashion Show' is a long-running reality series created by Eli Holzman. Every week, the designers are assigned a task that restricts them in some way, but they must tap into their creativity to outdo their competitors. The winner has the opportunity to collaborate with top brands to sell their clothing. The show also featured several celebrity guest judges such as Lindsay Lohan, Christina Ricci, and Sean "Diddy" Combs. Much like 'Next in Fashion' critics and viewers were divided in opinion about the show, but nonetheless, both shows are relevant to fashion enthusiasts and stylists.
1. Project Runway (2004- )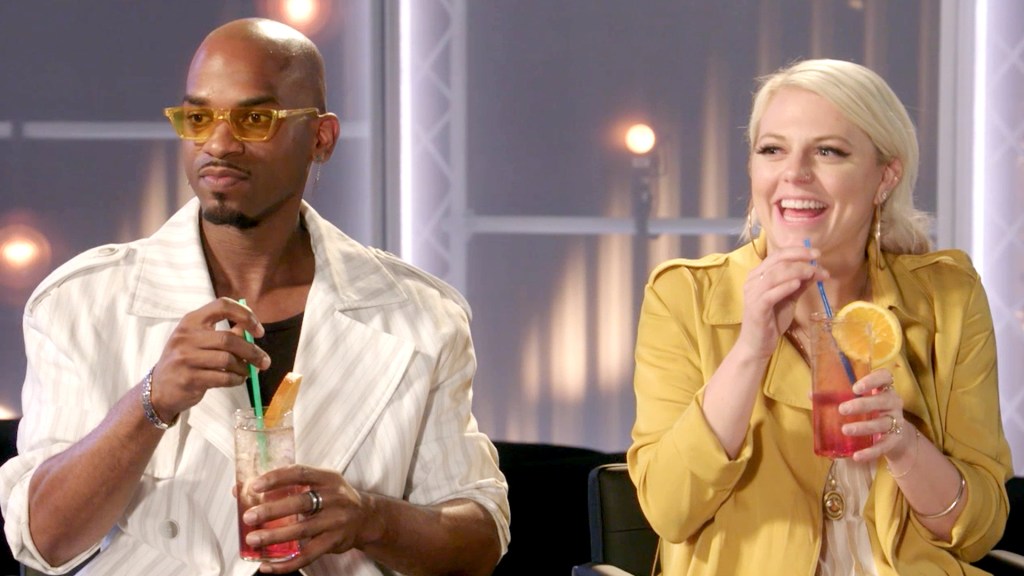 'Project Runway' is a reality TV show created by Eli Holzman and is one of the top shows in the fashion niche. Every week, a new challenge is presented to the designers, ranging from creating a wedding dress to making an outfit out of recycled materials. These prompts take contestants out of their comfort zones and force them to think outside the box. Industry experts such as Heidi Klum, Nina Garcia, and Michael Kors eliminate one contender each week. Parallel to 'Next in Fashion,' this show truly challenges the participants and brings out their best.
Read More: Minju Kim Now: Where is Next in Fashion Season one Winner Today?