Netflix's 'Sex Education' might seem like just another entertaining teen comedy show, but you only need to look a little deeper, and you will be able to see how smart and sensitive it is in tackling a lot of issues prevalent in both the teen and adult world. The British coming-of-age series deserves praise for its exploration of themes like body positivity, feminism, sexuality, LGBTQ + relationships, and pretty much everything else in between. This raunchy yet relatable comedy takes you through a roller coaster of emotions. Even though sex is the central theme, the show uses its sex scene to elevate itself and start a conversation about the things people usually shy away from. Here is a list of all the best sex scenes in the show that you would want to look back on. SPOILERS AHEAD
18. Hammering Down the Myths (Season 1, Episode 1)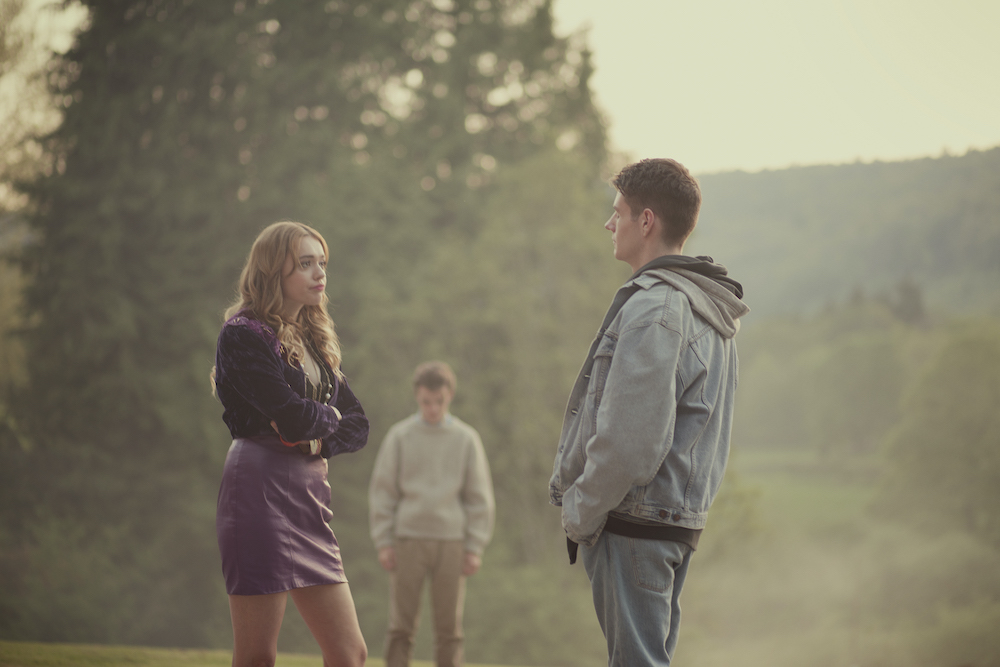 The first sex scene of the show is by far one of the most graphic scenes in its entire runtime of two seasons. It might make you feel a bit uneasy, but it is relatable and has a sense of realism to it. In this scene, Adam and Aimee, who are both the secondary protagonists of the show, have sex at Adam's place. While Aimee clearly seems to be too performative in bed, even Adam ends up faking an orgasm just to get it over with. Aimee realizes that he faked it and confronts him about it. It turns out that Adam was just too insecure about himself and the rumors surrounding the size of his penis.
Sex is misrepresented in a lot of ways on screen, but one thing that pretty much every movie or show gets wrong is the golden moment of "climaxing together." With this scene, 'Sex Education' simply shatters this unrealistic parameter and shows the utter realism of how awkward sex can be at times.
17. Sorry, Jonathan! (Season 3, Episode 3)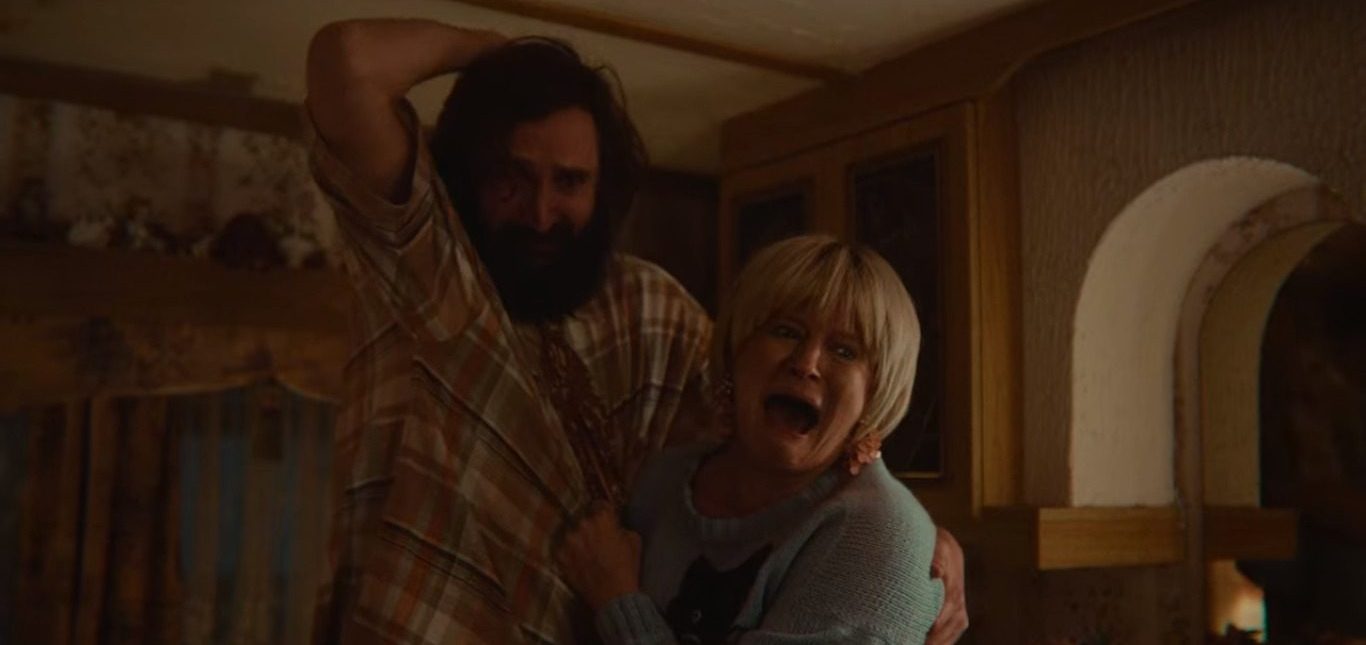 This scene actually caused a bit of a flurry on social media amongst fans and has quite an unexpected climax. Episode 3 opens with Maeve's quirky trailer park neighbors, Cynthia and Jeffrey, deciding to spice up dinner with some lovemaking. Soon, the trailer is shaking, the furniture creaking, and the couple is too busy to see their cat sitting close by, observing them. The forceful shaking of the trailer loosens a weighty appliance from a high shelf, which begins inching forward and invariably falls on poor kitty, Jonathan.
For all the raunchy humor stuffed into the scene, it also opens up a new thread in the story. Unable to get over Jonathan's death, Cynthia develops a voracious lovemaking appetite, and we see Jeffrey some time on, with his pants around his knees, wailing that he is too exhausted to have any more sex.
16. A Lot More Than Just Physical Intimacy (Season 1, Episode 2)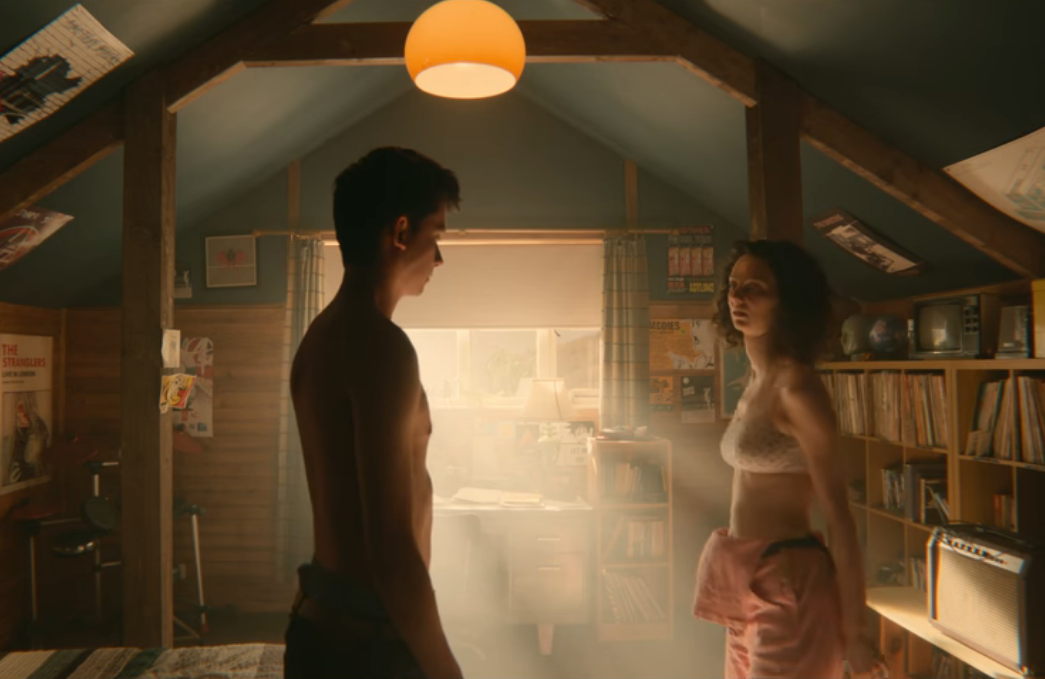 Episode 2 introduces two new characters, Kate and Sam, who don't really hold any significance in the long run but are quite pivotal in context with the didactic themes that Episode 2 deals with. In the opening scene, Kate and Sam start having sex, and Kate asks Sam to turn off the lights. But with the lights turned off, things don't go as planned, and what starts off as a steamy make-out turns into something unimaginably awkward. Sam ends up breaking his arm, Kate's parents walk in on them, and their relationship falls apart.
Much later in the episode, Otis (Asa Butterfield) helps them deal with their problem by reminding Kate, "If you don't like yourself, how are you supposed to believe that Sam does." There is another scene that features Otis and Lily, who decide to have sex just for the sake of losing their virginity. While it starts off on a very hilarious note, Otis' past trauma later resurfaces and affects him in the most dire ways. This episode emphasizes the plural understanding of sex and the acceptance of one's emotional issues.
15. It's a Two-Way Street (Season 1, Episode 4)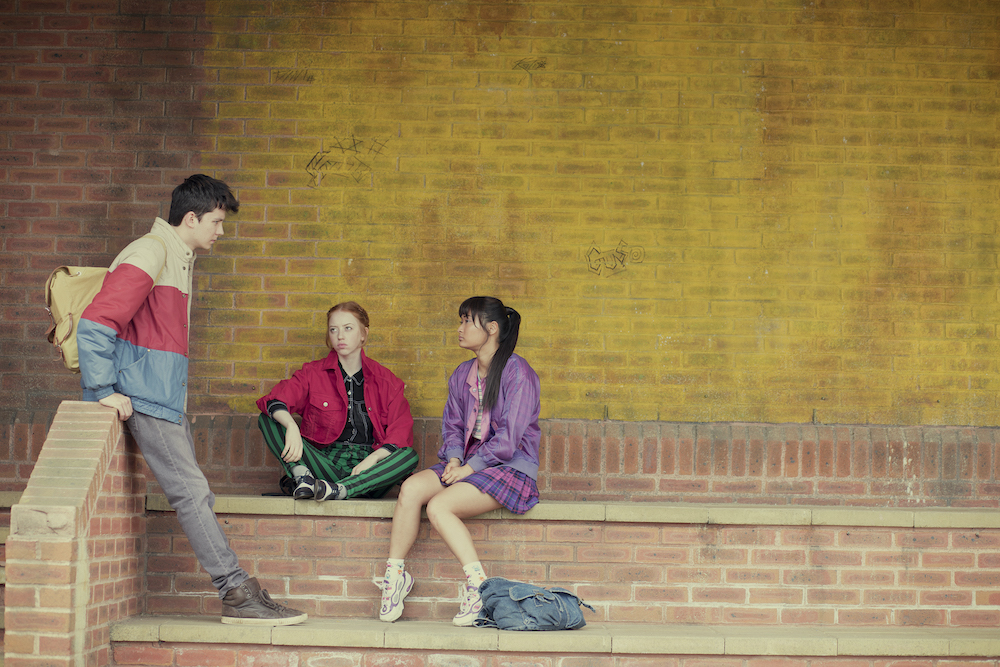 Season 1, Episode 4 starts off with a very awkward sex scene that features a queer couple having sex. In this scene, one of the two girls tries her best to have a good time, but the other one just sits around and questions why they're being so "vigorous" about it. Realizing that sex is a two-way street, they get really concerned about their relationship and reach out to Otis for help. He does everything he can to help them, but nothing works out. Eventually, it turns out that their lack of chemistry resulted from one of them not being interested in the relationship anymore.
14. Glenoxi Returns (Season 3, Episode 7)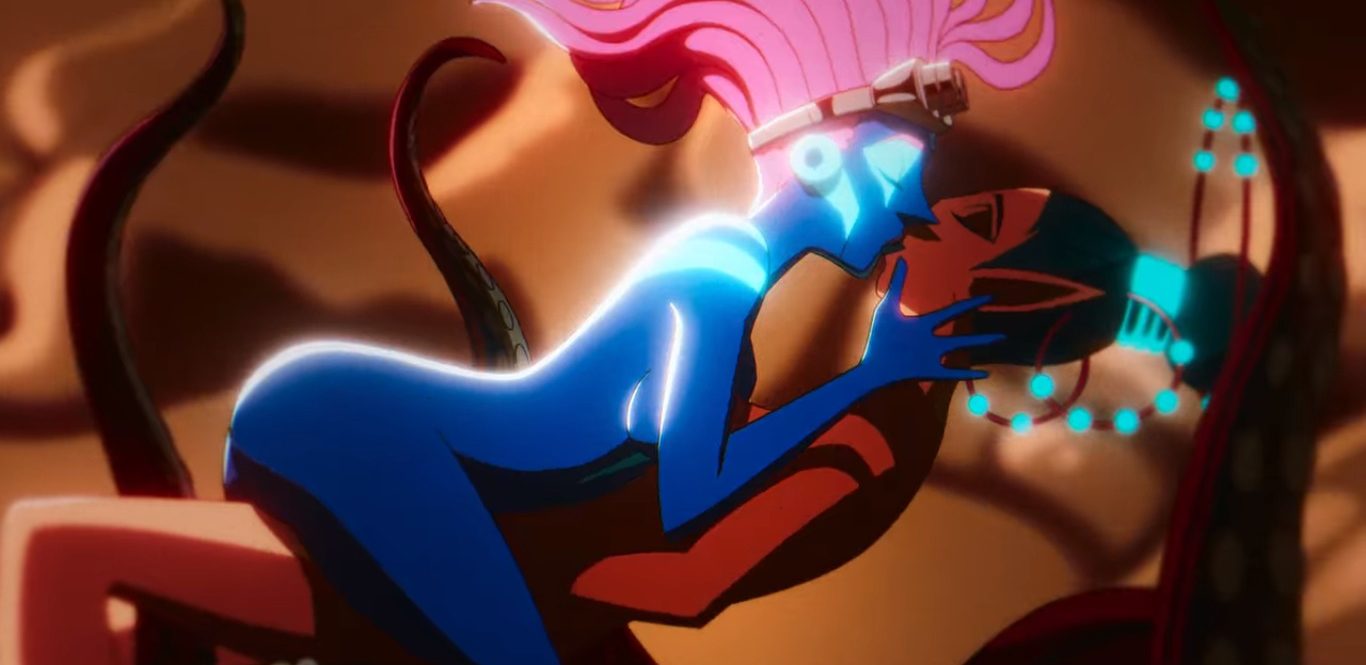 Season 3 Episode 7 gets a well-deserved Lily-inspired sex sequence, and if you've seen any of the character's previous reveries or artwork, you'd know that mere mortals cannot fulfill her fantasies. The animated bit is fittingly set on a distant planet and features the discovery and explosive lovemaking between two meta-human female beings. The animated erotic sci-fi version of Lily (Glenoxi) is brought to life, and the epic tone of the narrative is very reminiscent of Lily's own tumultuous adventure in search of sexual experiences.
The scene symbolizes Lily's exploration of her attraction to women and how Ola (depicted as the other character) has helped free her (Lily) from some of her inhibitions. The animated sequence is also created using the same art style the curious Moordale Secondary student uses in her comics, and the steampunk glasses worn by Glenoxi are actually copies of a real pair that we see Ola wearing in the raunchy Season 3 opener.
13. Sex Education, Indeed (Season 1, Episode 6)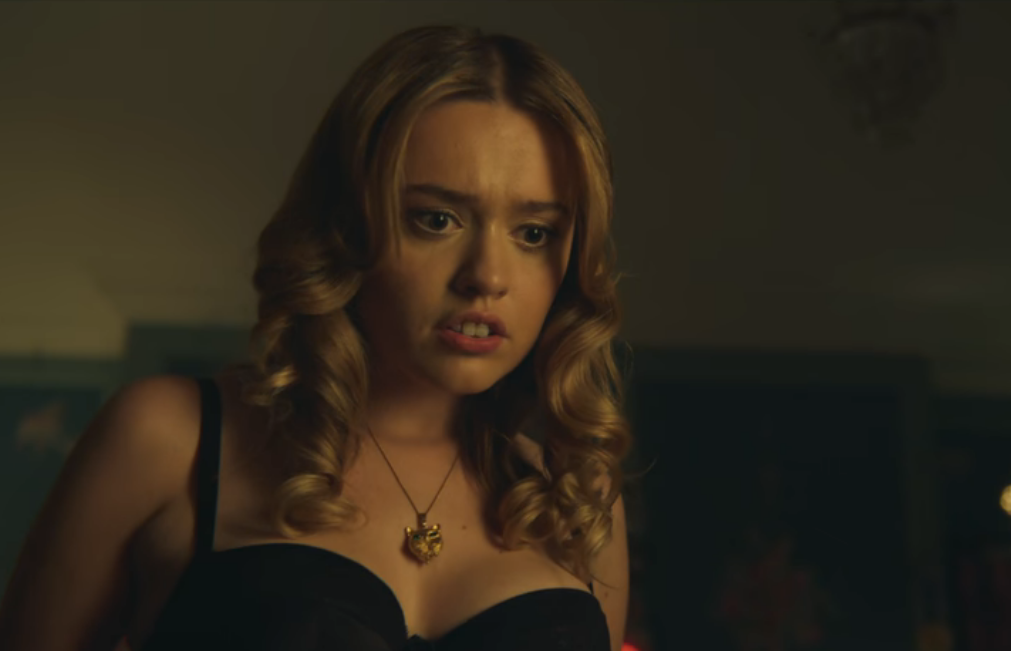 After her breakup with Adam, Aimee (Aimee Lou Wood) later ends up dating a nice guy who respects her and treats her right. When they have sex, she again tries to fake things and says all the things that she thinks he wants to hear from her. But this turns out to be a big turn-off for her new boyfriend, Steve, who, to her surprise, asks her what she wants.
Aimee, who has always been accustomed to just pretending in bed and doing what is expected from her, seems to be completely clueless about what she likes. Otis "prescribes her a wank" and that's when she finally understands what she truly wants from sex. She later even guides her boyfriend through the whole process. This scene reflects the unruly expectations that one can have because of the influence of porn. 'Sex Education' is quite graphic with its representation of sex, but educational nonetheless.
12. A Surprising Twist (Season 1, Episode 8)
In the finale of season one, Lily ends up finding a new sex partner and tries to lose her virginity again. However, to her dismay, her body "betrays" her this time. In the second season, it is revealed that she suffers from a health condition that is getting in her way of having sex. Meanwhile, the episode drops a huge twist and reveals that Adam is actually bisexual.
During detention, Adam (Connor Swindells) and Eric (Ncuti Gatwa) get into a fight, and before they know it, they start kissing and even have sex. Except for Lily's fetish of cosplaying while having sex, there isn't anything unusual or graphic about the sex scenes of this episode, but they very well create room for a whole new season.
11. A New Beginning, Same Old Dilemmas (Season 2, Episode 1)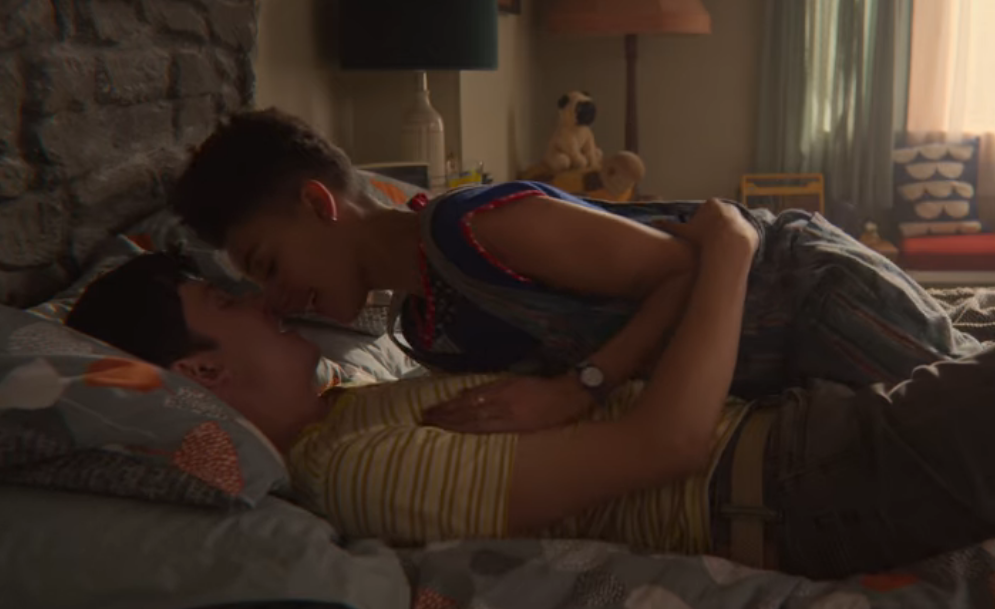 A chlamydia outbreak, a "masturbation talent," and some teenage hi-jinks—that's the kind of drama you can only expect from a show like 'Sex Education.' The eight-part series returns with yet another season, and from the first episode itself, it promises to be as entertaining as its first season. Otis, the main character of the series, who was dishing out sex advice to all of his schoolmates earlier, had some of his own sexual troubles. In the second season, although he is somewhat of a late bloomer, he is finally able to "get it up." Even so, to his dismay, it's not all sunshine and rainbows for him.
In the first episode, Otis makes out with Ola in his bedroom, and while they're at it, Miss Jean and Ola's dad get it on in the living room. For some strange reason, Otis is not able to get a boner. Things get nastier when he walks out of his bedroom and finds Jakob and his mother having sex on the couch. As a consequence of this, Otis again feels betrayed by his mother. This scene normalizes sexual dysfunction, and at the same time, it also gives a pleasant and hilarious start to the second season.
10. Otis' Cheap Cologne (Season 3, Episode 1)
Much of the fuel for Season 3's raunchiness is provided by Otis and Ruby's passionate (and hilariously mismatched) relationship. After a drunken hookup at Otis' out-of-control house party, the guilty connection between the two continues. In Episode 1, we see them convening at the old bathroom block on the first day of school after the summer. The scene is brief and frantic, as is mostly the case with the two. Just as Ruby comments on how the smell of Otis' cheap cologne turns her on, they are interrupted by a voice in the neighboring stall. It is subsequently discovered that someone pretending to be Otis is giving out appallingly bad sexual advice in the bathrooms.
Of course, this isn't Ruby and Otis' only encounter, far from it! A few minutes later, we see a flashback of the two hooking up at a Halloween party. If you've never seen a frantic interaction in a tiny stall between a tub of mac n cheese (Otis) and an early 2000s Christina Aguilera lookalike (Ruby), we suggest you go and watch it!
9. Awkward Yet Necessary (Season 2, Episode 2)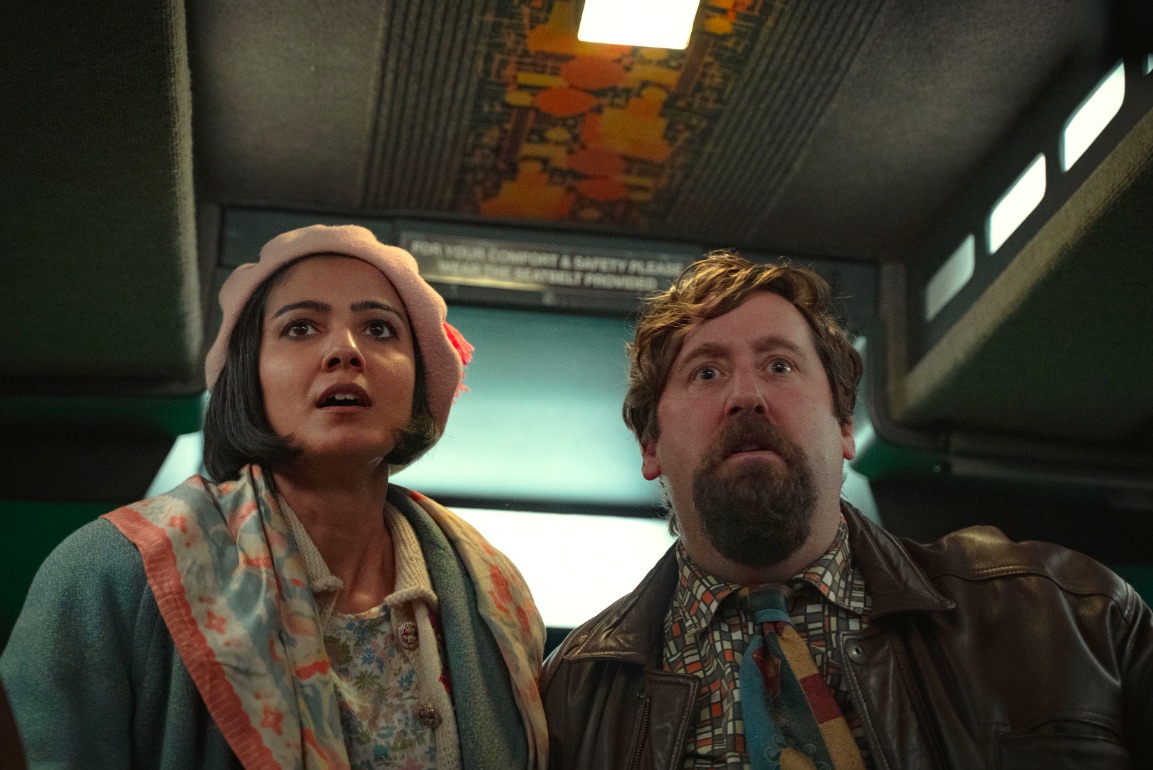 Almost the entire first season of 'Sex Education' revolves around awkward sex talks and situations of the students of Moordale Secondary, but with the second season, the show brings in a slight twist and highlights the sexual endeavors of two teachers of the school. The third episode begins with a sex scene that features Miss Sands and Mr. Hendricks. Hapless Mr. Hendricks tries to be a good boyfriend to Miss Sands. Unfortunately for him, they lack the sexual chemistry that Sands expects, and with this, Hendriks sets out to desperately find help. Out of all the people in the school, he obviously approaches Otis with his troubles.
Meanwhile, even Otis tries his hand at "pleasing" Ola but has no clue how he can do so. With its bold portrayal of unwanted (yet necessary) conversations and mildly cringy scenes, this episode specifically emphasizes the human struggle (especially for women) of discovering what we like in bed and how we shy away from expressing it a lot of times.
8. Body Positivity (Season 2, Episode 3)
Episode 3 begins with one of the most unusual sex scenes of the season. Olivia comes from an orthodox Indian family. She still somehow manages to sneak her boyfriend inside her bedroom by lying to her mother about his ethnicity and claiming that he's only there to practice classical dance with her. The two bang out some loud music in the background and have sex. But for some strange reason, as soon as Olivia climaxes, she covers her boyfriend's face with a pillow. The concerned boyfriend approaches Otis' mother first and tells her all about his dilemma. However, she ends up misinterpreting it and claims that Olivia seems to have some sort of a "ghost fetish."
The boy freaks out and openly expresses his concern for Olivia's fetishes. This is when Olivia reaches out to Otis and tells him that she only covers his face because she's too insecure about her own "orgasm face." While this scene again reflects how miscommunication and lack of information can lead to unwanted consequences in one's sex life, it also emphasizes the importance of body positivity.
7. Yes. No. Yes! (Season 3, Episode 2)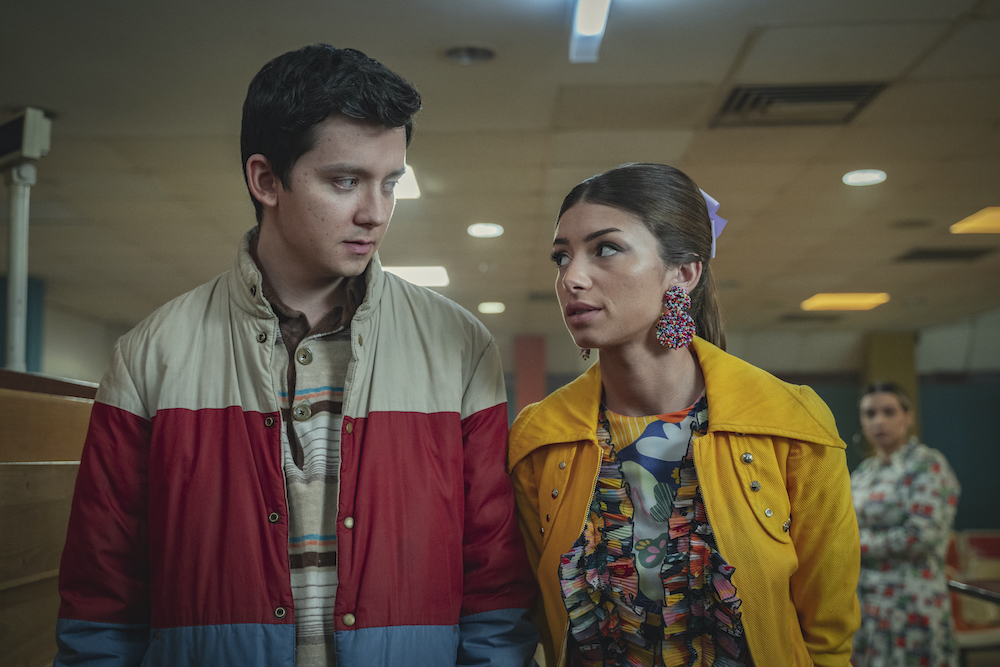 Ruby and Otis feature once again on this list, and rightfully so! They are all over the first half of Season 3, and Otis is willing to bear significant humiliation (including being dressed by Ruby) just to keep their physical relationship unimpeded. This early scene sets the tone for their relationship fantastically, informing audiences of the power dynamics between Otis and Ruby.
To quote Otis, "The sex is fantastic," but the scene also shows us all the other lackluster interactions that bookend the lovemaking. The moment they are finished, Ruby prepares to leave, but not before informing Otis that he must wear something purple to school tomorrow, it being "Purple Day" and all. The conflicting emotions on Otis' face are comedy gold, and the sequence hilariously reminds us that even some of the best sex scenes can have truly awkward endings.
6. Inclusive and Intersectional Sex Education (Season 2, Episode 6)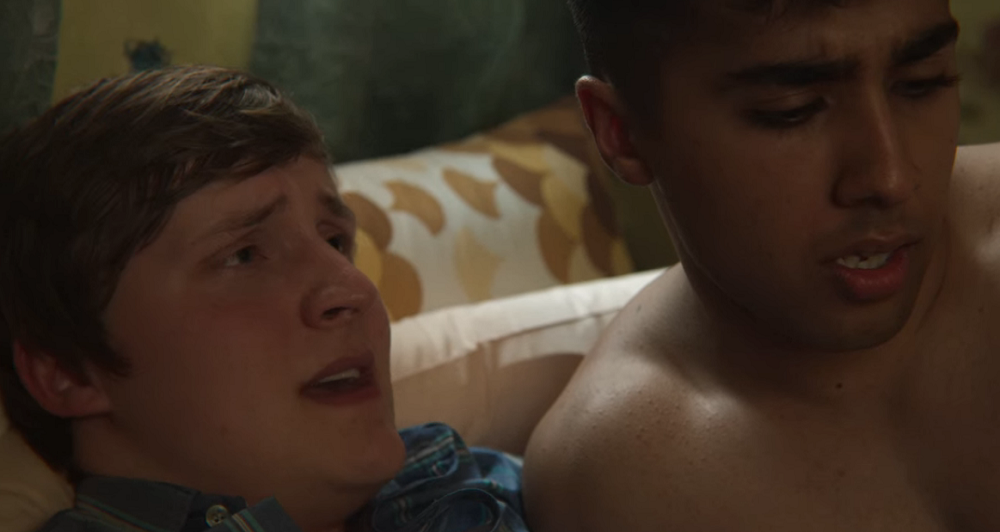 Even when it comes to its representation of LGBTQ+ relationships, 'Sex Education' does it with the kind of wit and sensitivity that you'll rarely find in other TV shows. The sixth episode of the season begins with a scene that features Anwar and his boyfriend. While the two of them make out, Anwar suggests that they should go all the way and have sex. That's when his boyfriend asks him if he's familiar with "douching."
Too embarrassed by his lack of sexual experience, Anwar lies to him and says yes. But he then just comes up with an excuse to get out of there and leaves. Throughout the episode, Anwar struggles to find answers and even approaches another of his queer schoolmates to know all about douching, but nothing really helps. In the end, he tells his boyfriend that he was too ashamed of his ignorance, and to his surprise, his boyfriend acts all cool and even "educates" him.
The best thing about 'Sex Education' is that when it deals with diversity, sexuality, and one's identity, it goes all-in with it and does not take a tokenistic approach to it. And as smutty as some of its sex scenes may seem, it serves as a lesson for the television industry. This sex scene is also a reminder of how everyone has their own story and can rarely be understood as a distinguished entity. Otis tries his best to understand the sexual dilemmas of his fellow schoolmates, but quite often, he, too, fails to give them the help they need. But what makes him such a pivotal figure is the fact that he understands, does not judge, and always tries to help.
5. A Climactic Beginning (Season 3, Episode 1)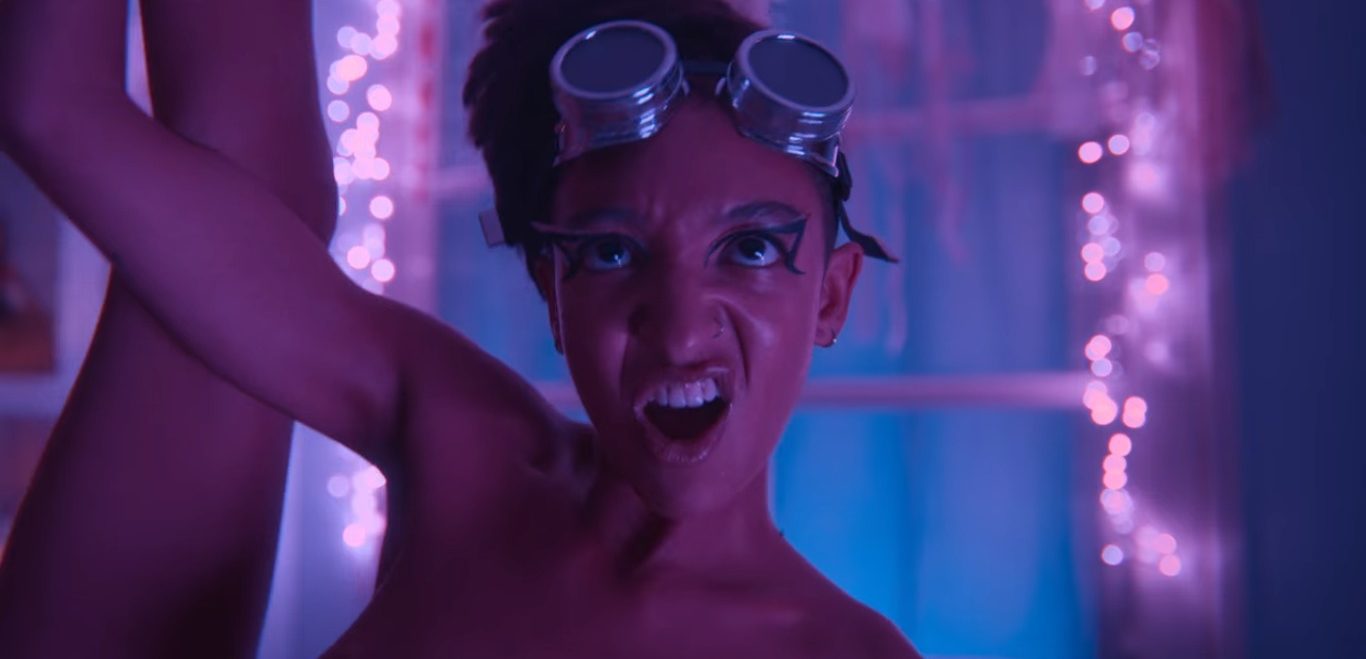 The Season 3 opening montage is one of the most comprehensive depictions of the show's colorful sexual variety. In the customary recap of the summer past, the season starts with scenes of almost every regular character using their preferred methods of pleasure. While Season 2 opens with Otis in the throes of newly discovered self-pleasure, the Season 3 opening sequence sees the students of Moordale at their hormone-fueled, unsupervised best.
Scenes of Otis and Ruby's furtive hookups soon give way to a bevy of recognizable faces of their classmates, all equally involved in their respective lovemaking. Of course, as with Season 2, the montage finishes with the kind of post-coital awkwardness that 'Sex Education' depicts so masterfully. This time around, it ends with Dex's triumphant sounds soon silenced by his girlfriend, who hints that he is perhaps not doing something her previous lovers did. For those who are curious, Dex does get his chance to make up before the end of the episode.
4. Everything Ends Well (Season 2, Episode 7)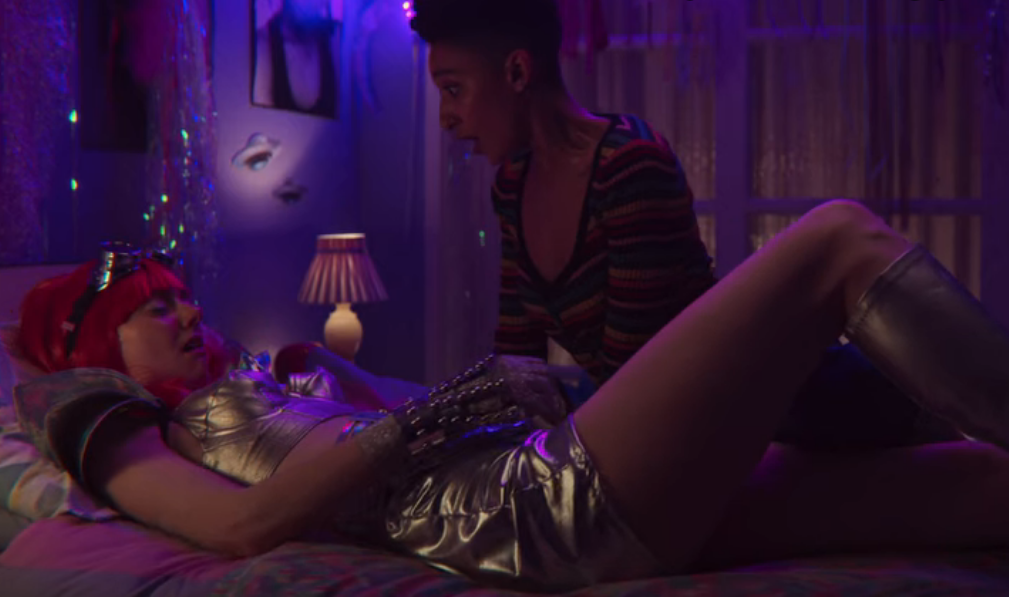 In the penultimate episode, Otis becomes the infamous "sex kid" of his school after all the chaos that he causes at his party. It turns out that after getting drunk, he even sleeps with Ruby and has no memory of it. Ruby initially tells him that they used contraception during sex but later claims that she is slightly doubtful about it. The two of them embark on an embarrassing "adventure" where they try to buy her a "morning pill" to avoid pregnancy.
Meanwhile, Ola and Lily get close and even kiss each other. But Lily seems to refuse to be open about her sexuality and ignores her in school. Much later in the same episode, Lily finally decides not to be ashamed of her sexuality and asks Ola to come home with her. They don't really have sex because Lily suffers from vaginismus. However, they get creative and still find a way to enjoy their sex life without even physically touching one another. In pop culture, the whole idea of "pleasuring yourself" (especially for women) is either completely ignored, treated as a threat, or just presented as a replacement for the opposite gender. But with this sex scene, 'Sex Education' breaks the whole silence around it and embraces it.
3. Maeve and Isaac (Season 3, Episode 4)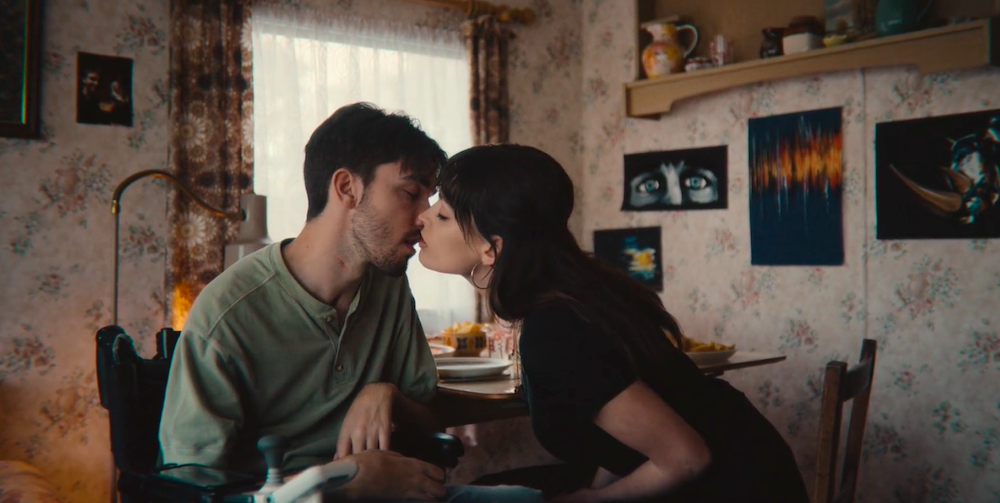 The third season of 'Sex Education' focuses on Maeve's relationship with Isaac. Things had been quite complex for the couple by this time, as Isaac had previously confessed to deleting Otis' voicemail in which he expressed his true feelings for Maeve. After a brief fallout, Maeve forgives Isaac, and they take a step further in their relationship. In the fourth episode, the show delivers an intimate moment between Maeve and Isaac as they help each other figure out what they like and how they want to be touched when having sex.
This scene is also important because it features a person with a disability engaging in and expressing their sexuality with their partner. There aren't many characters with disabilities on television, and fewer still receive the space to explore their sexual lives. With Isaac and Maeve's story, 'Sex Education' breaks that norm.
2. Roman and Abbi (Season 4, Episode 8)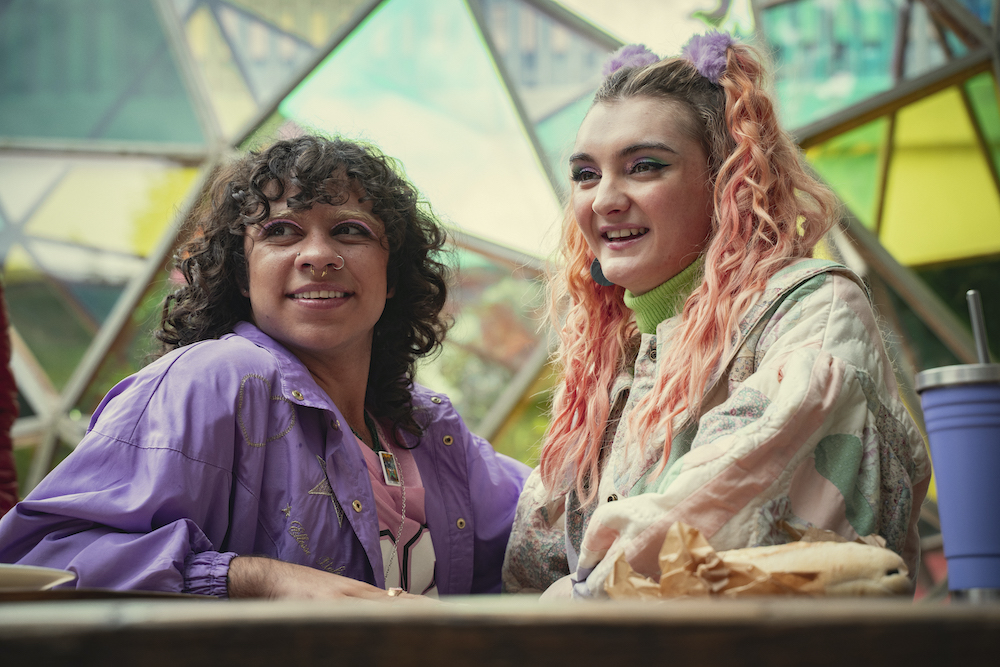 The fourth season of 'Sex Education' takes us to Cavendish College, which turns out to be very different from Moordale Secondary. Here, students are much more aware and open about their sexuality and encourage others to be true to themselves. Roman and Abbi emerge as the power couple of the season. They are the most popular kids in school, and everyone wants to be their friend, including Ruby. They have been with each other for a while now, but that doesn't mean they don't have their fair share of problems.
Roman and Abbi's relationship is the first trans relationship in the show, and the fourth season is the first to feature a trans sex scene on 'Sex Education.' Instead of using it to tick just another box, the show delves into the complexity of Roman and Abbi's relationship, focusing on how they cannot have sex. The trouble is mainly from Abbi's side, who must resolve some issues before being intimate with her partner. By the end of the season, she and Roman break new ground and become honest with each other. Abbi does away with her toxic positivity and comes clean to Roman about what stops her from having sex with him. In the final episode, they finally have sex, cementing the need for honesty in a relationship.
1. Maeve and Otis (Season 4, Episode 7)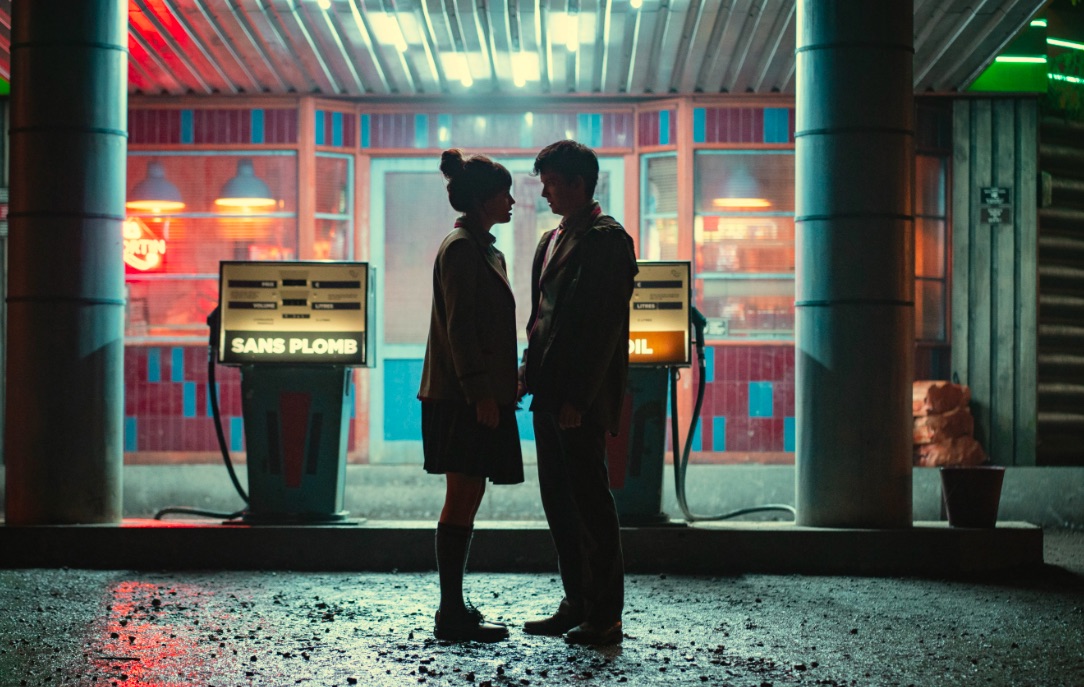 Maeve and Otis had been the endgame since the beginning of 'Sex Education,' but the show took its sweet time to bring them together. Every cliche in the story, be it miscommunication, bad timing, or a love triangle, was thrown into the mix to keep Otis and Maeve apart for as long as possible. Even when they are in a relationship in the fourth season, there is still a "will they, won't they" question revolving around them. Maeve going to America and Otis' insecurity about her falling in love with someone else there makes one wonder if they'll ever get around to being intimate with each other.
The creators of the show knew that this is what fans have been waiting for for the past few seasons, and they built it up with the sexting, phone sex, and then Otis confessing about sleeping (but not having sex) with Ruby. It is in the penultimate episode of the show that they finally have sex, but it is infused with a bittersweetness because we know it doesn't mean the beginning of something new in their relationship. This is them saying goodbye to each other because Maeve has decided to go to America, and she doesn't know if she'll be back. She and Otis confess their love for each other, but they also know that they might never be together.
Read More: Sex Education Season 4: Do Otis and Ruby End Up Together?