Ensnared in the menace of loan sharks and a torrid economy, Netflix's 'Bloodhounds' follows the story of Kim Gun-woo and Hong Woo-Jin, two boxers who become intertwined in a nefarious plot. The action crime series features compelling performances by Woo Do-hwan, Lee Sang-yi, Huh Joon-ho, Kim Sae-Ron, Choi Si-won, and Lee Hae-Yeong. The show is created by writer-director Joo-hwan Kim, better known as Jason Kim. Based on the Webtoon comic of the same name, the series follows two ex-Marines partnering up to take down a loan shark who is out to destroy small business owners.
Even with their impeccable skills rendering the opponent useless, their altruistic actions are met with a number of challenges and personal losses that make their journey more difficult than before. In addition to an action-packed storyline, the show also features drama and emotions. So, if the pace and thrill of the show appealed to you just as much, here is a list of similar television series. You can watch several of these shows, like 'Bloohounds' on Netflix, Hulu, or Amazon Prime.
8. Vincenzo (2021)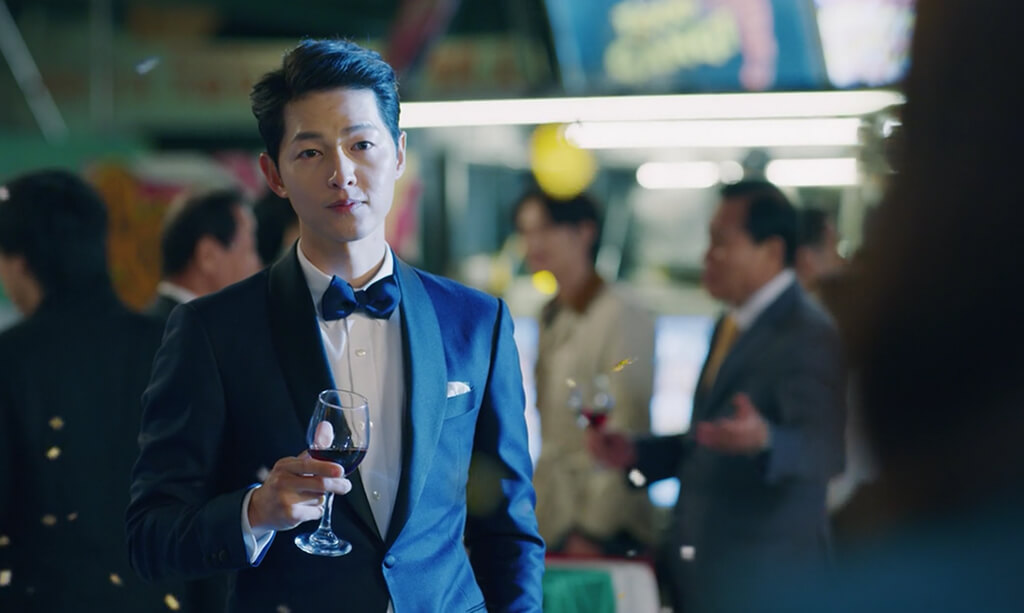 With Song-Joong Ki, Jeon Yeo-Been and Ok Taec-yeon in the titular lead, 'Vincenzo' follows the story of an expat who returns to his homeland to close a deal. However, the Italian mafia consigliere finds himself at crossroads when an unrivaled conglomerate starts hankering down on innocent people. Serving justice in his own way, Vincenzo Cassano takes down evil outside and within the courtroom.
With a combination of noir and comedy, 'Vincenzo' showcases the triumph of justice, a theme seen in 'Bloodhounds' as well. The series is created by Kim Hee-won. Like the protagonists in 'Bloodhounds' Vincenzo Cassano is also a morally grey character, who abandons right and wrong in order to avenge those who cannot seek justice themselves.
7. Taxi Driver (2021-)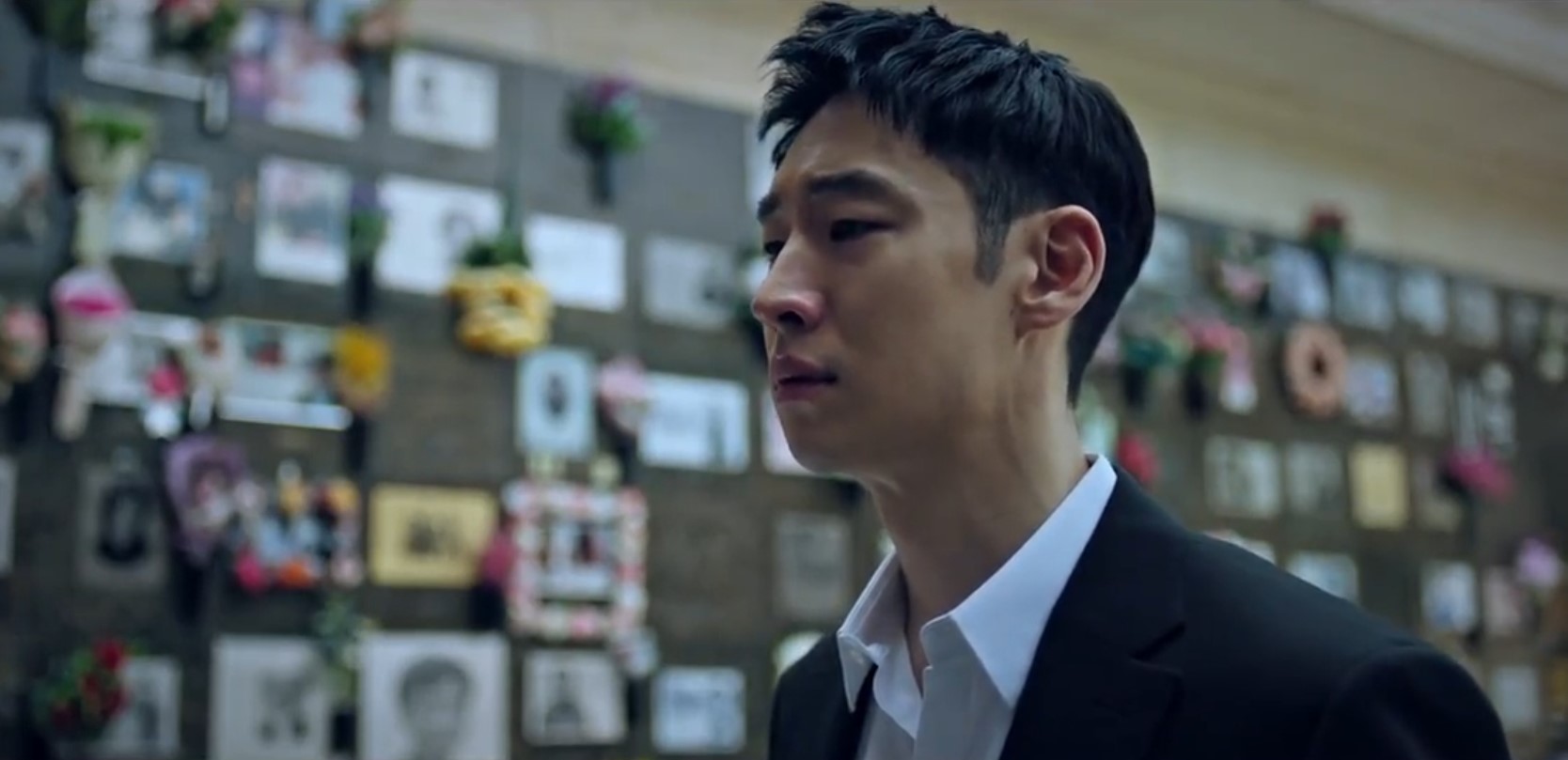 The plot revolves around Kim Do-Ki, a Naval Academy graduate whose life turns upside down when his mother is murdered by a serial killer. Leaving behind his life, Kim Do-Ki becomes a deluxe taxi driver for Rainbow Taxi Company which actually serves as a front for seeking revenge on criminals. Starring Lee Je-hoon, Kim Eui-sung, Pyo Ye-jin, Jang Hyuk-jin, and Bae Yoo-ram, the show is created by Oh Sang-ho and Lee Ji-Hyun. Like 'Bloodhounds,' 'Taxi Driver' also features the story of an ex-military man whose life is undone by familial issues, making this the right show to binge next!
6. Revenge (2011-2015)
Created by Mike Kelley, 'Revenge' follows the story of Emily Thorne, a young woman whose life is upended by the murder of her father. Emily's father was stabbed to death years ago after meeting a woman in the Hamptons. Now, with secrets and deceit at its core, Emily Thorne returns to the Hamptons to seek revenge on those responsible for eviscerating her family. Featuring Madeleine Stowe, Emily VanCamp, Gabriel Mann, and Nick Wechsler 'Revenge' follows the same filial piety that drove Hong Woo-jin and Kim Geon-woo to plot revenge on a loan shark in 'Bloodhounds.'
5. My Name (2021)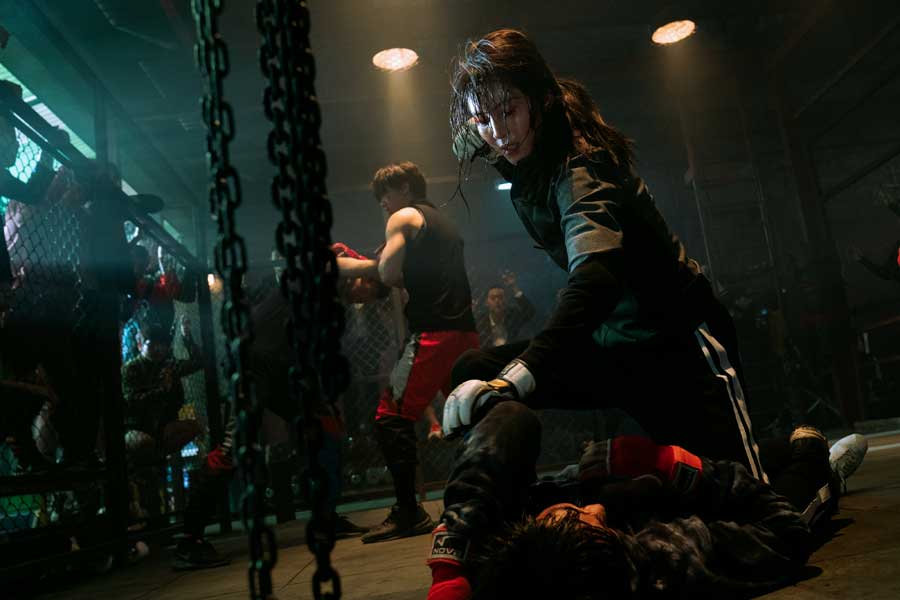 The story features Yoon Ji-woo, a 17-year-old girl who witnesses the murder of her father at the hands of a gangster and the consequent route she takes to kill those who murdered her father. The show is created by Kim Jin-min and stars Han So-hee, Park Hee-soon, and Ahn Bo-Hyun as the main leads. Delving into the belly of organized crime, the unafraid and incessant Yoon Ji-woo decides to take down the entire system responsible for her father's death.
Like 'Bloodhounds,' 'My Name' also showcases a tireless strive to bring down evil. 'My Name' is also an action-packed drama that centers on love and sacrifice for family, even in the face of life-threatening circumstances, making this the right series to follow after, 'Bloodhounds.'
4. Fighting Spirit (2000-2002)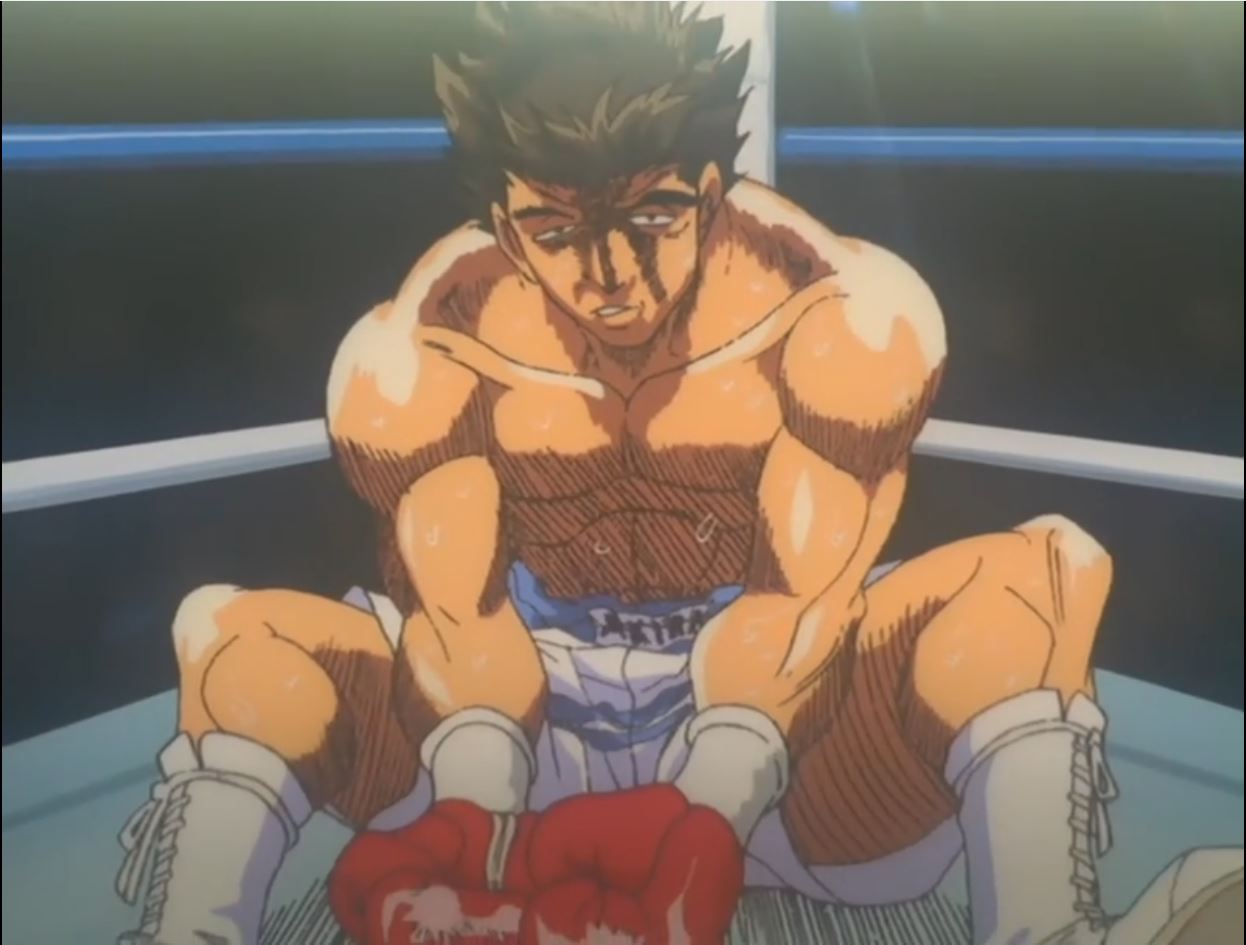 Originally titled 'Hajime no Ippo,' the anime series follows the story of Ippo, a teenage boy who discovers a passion for boxing. After a veteran fighter, Takamura saves Ippo from bullies; the latter undertakes a journey where he decides to stand up to bullies around him. Illustrated by George Morikawa, much like 'Bloodhounds,' this anime also pivots around boxing and depicts an unrelenting determination in the face of elements that try to deprave the protagonist at different junctures.
3. Sweet Combat (2018)
Raised to be the sole successor of a conglomerate, Fang Yu's upbringing was shaped to lead to a glorious future. However, the young heiress doesn't care about taking over the family business or the wealth at stake. Instead, she wants to carve her own path by doing what she loves, i.e., sports. After enrolling at Zheng Ye University, Fang Yu becomes the school's boxing champion in no time. However, issues with love and youth still persist.
Created by Ru Ping, the Chinese drama features Xiaotong Guan, Han Lu, and Yu-Wei Shao and showcases the same stealth and strife that shaped the protagonist's will in 'Bloodhounds.' The central premise pivots around a boxing champion whose journey is shaped by her love for the sport, making this boxing melodrama the right show to tune into next!
2. The Terminal List (2022-)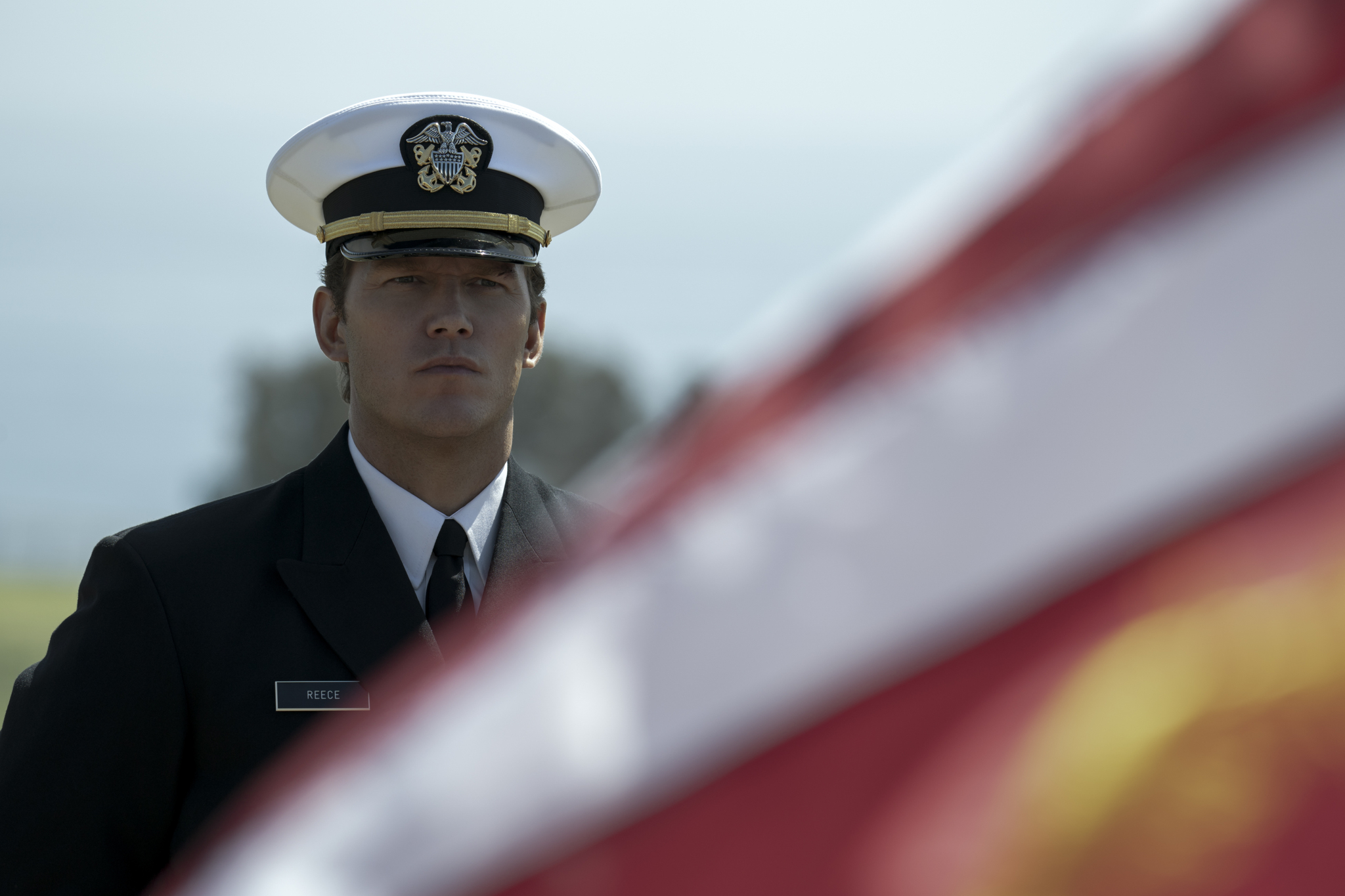 With Chris Pratt, Constance Wu, Taylor Kitsch, Jeanne Tripplehorn, and Riley Keough, 'The Terminal List' follows the story of a former Navy SEAL commander James Reece who finds himself at crossroads trying to uncover the murder of his family. As the ex-military undertakes an arduous journey to locate the killer of his family, he finds himself uncovering a number of secrets.
The show is created by David DiGilio, and similar to 'Bloodhounds,' 'The Terminal List' also features a former military man whose life is at a catastrophic end. In a quest to right the wrongs, 'The Terminal List' also features a revenge-centered plotline, as seen in 'Bloodhounds.'
1. D.P. (2021-)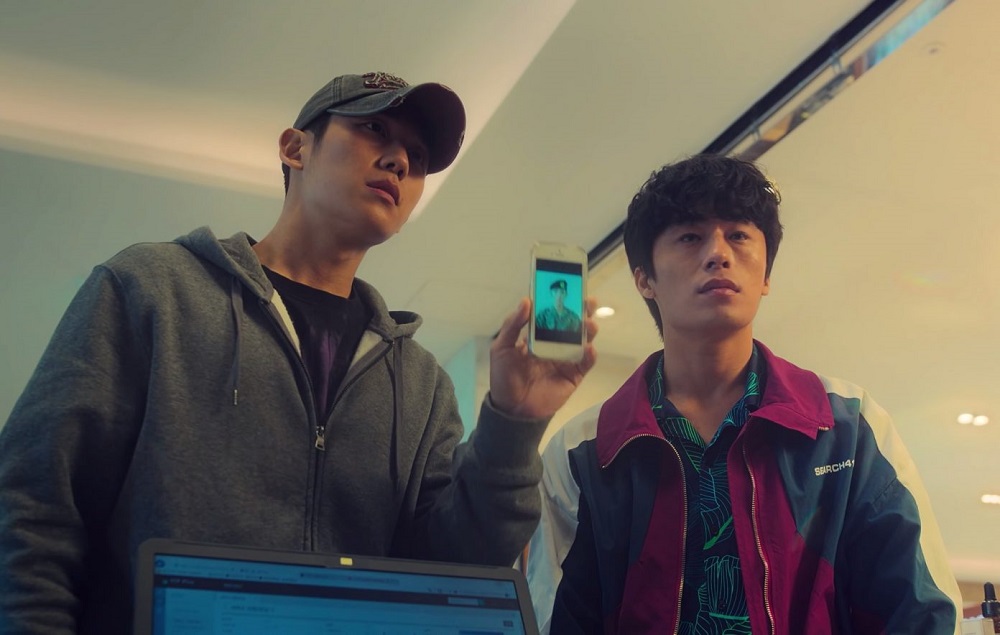 Following the struggles of mandatory conscription, 'D.P.' follows the journey of a young soldier who joins a team responsible for tracking down military personnel that has gone A.W.O.L. during their mandatory service. In addition to tracking down army deserters, the show looks at the painful reality endured by enlistees during their call to duty.
The show is created by Kim Bo-tong and features Jung Hae-in, Koo Kyo-hwan, Kim Sung-Kyun, and Son Suk-ku. Similar to 'Bloodhounds,' 'D.P.' also depicts the extenuating circumstances that can lead to situations wrought with life-threatening consequences. The parallels of the fight for justice also make 'D.P.' the perfect show to watch after, 'Bloodhounds.'
Read More: Where is Netflix's Bloodhounds Filmed?