'Fake Profile' is a Colombian romance thriller series that follows Camila, who in search of love creates a profile on the dating app Spice. There she matches with Fernando, and the two hit it off immediately. But what starts off as a spontaneous and steamy affair soon fizzles out as Fernando leaves for Colombia, not knowing when he'll be back again. Distraught at their parting, Camila decides to travel to Colombia herself, but when she finds Fernando, it shocks her to her core – Fernando is actually Miguel, and he has a wife and a daughter. But instead of immediately leaving, Camila chooses to stay right next door to Miguel and his family, much to his surprise.
Created by Pablo Illanes, the Netflix series features Carolina Miranda, Rodolfo Salas, Manuela Gonzales, Victor Mallarino, Mauricio Henao, Lincoln Palomeque, and Julian Cerati amongst others. If you liked the suspense and deception-filled premise of 'Fake Profile,' then we have a few recommendations lined up that you might enjoy as well. You can watch these shows similar to 'Fake Profile' on Netflix, Hulu, or Amazon Prime.
8. Sex/Life (2021-2023)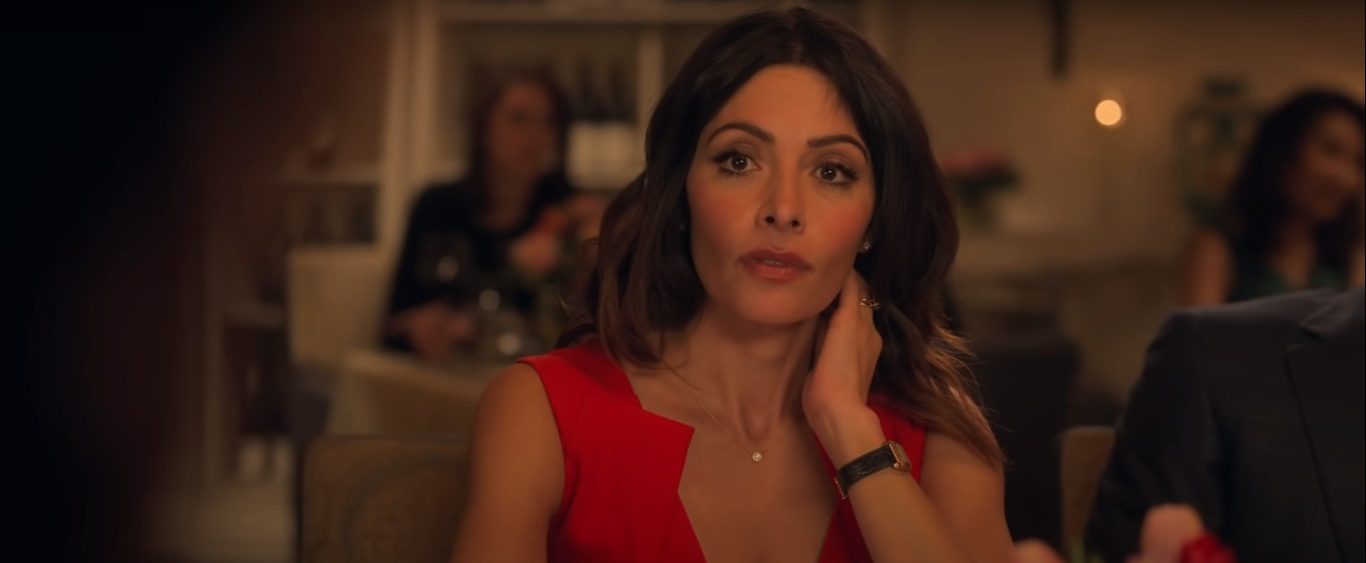 'Sex/Life' follows Billie Connelly (Sarah Shahi), a suburban housewife and mother in Connecticut with a loving and supportive husband. Though happy, she can't help but wonder whether her current life of peace and routine is the happiness she wants. Constantly daydreaming about her life before marriage – filled with parties and wild sex – Billie one day runs into her ex-boyfriend, Brad (Adam Demos), and suddenly her wilder side awakens once more. Created by Stacy Rukeyser, the show's themes of sexuality and forbidden romance, as well as its steamy lovemaking scenes ring similar to that of 'Fake Profile.'
7. Fakes (2022-)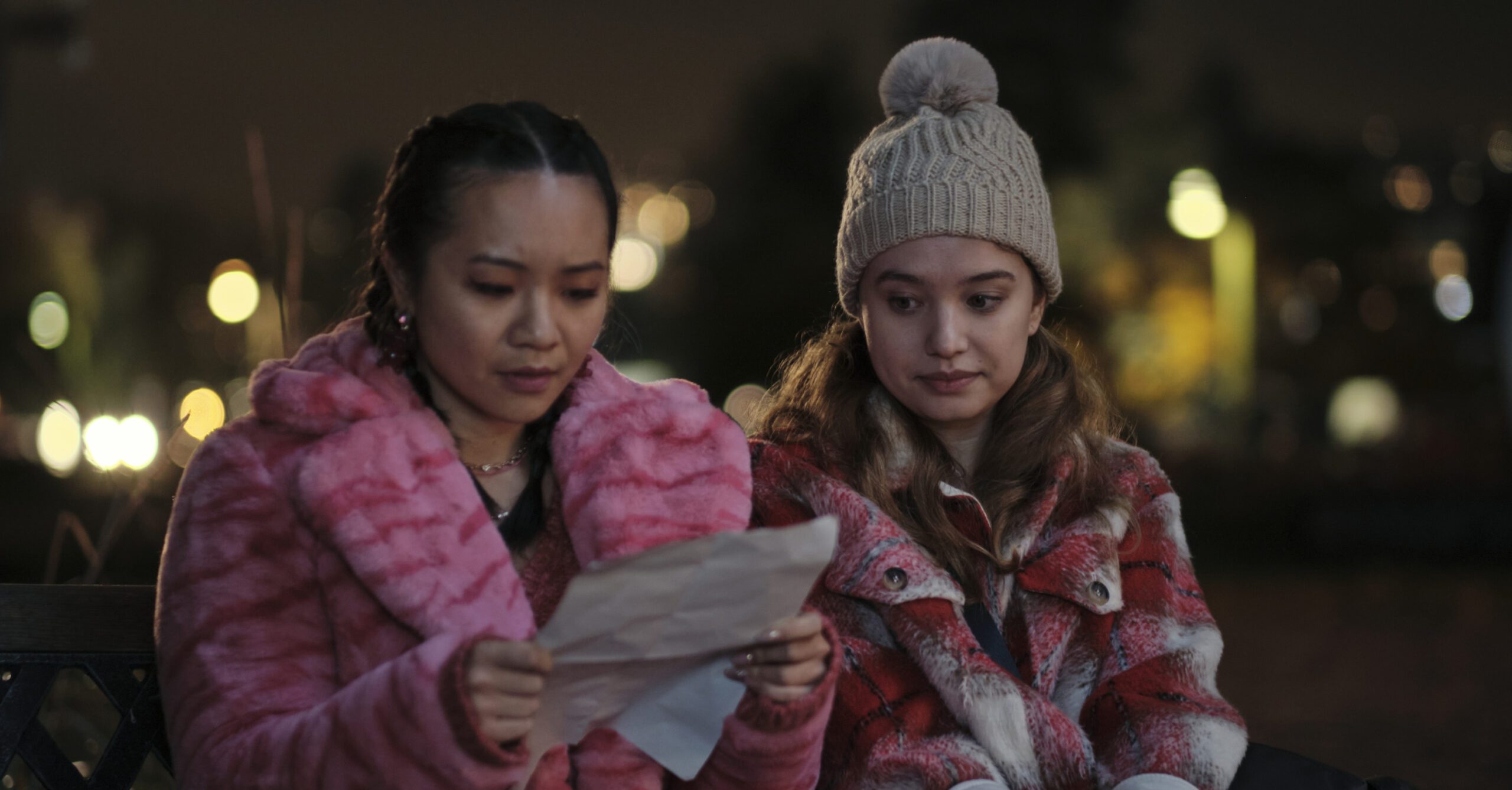 'Fakes,' created by David Turko, revolves around best friends – Zoe Christensen (Emilija Baranac) and Rebecca Li (Jennifer Tong) – who in order to earn money, start creating fake ids for other teenagers. But what starts off as a bid to simply get some extra cash and alcohol soon turns into a lot bigger than either of the girls ever imagined it would be, as the quality of their fake ids unwittingly creates an empire for them around the forgeries. Though 'Fakes' may not have steamy romances or intriguing love affairs, its central theme of people using a fake id to get what they want (mainly alcohol) is similar to 'Fake Profile.'
6. Scams (2019)
'Scams' is a Japanese-language crime thriller series that revolves around Seijitsu Kusano (Yosuke Sugino), a recent graduate from an elite university who is starting his first-ever corporate job. Well paid, Kusano enjoys his work, but the happiness doesn't last for long as the recession hits and he ends up being fired with countless others. Now unemployed and desperate for money, Kusano joins a shady company that steals money out of elderly people's bank accounts using voice phishing.
Created by Kobayashi Yuki, 'Scams' is based on the non-fiction novel 'Rojin Kui,' written by Daisuke Suzuki. The series' depiction of how people can easily create a fake identity using the internet's anonymity and lack of authenticity checks on most websites (and sometimes even despite that), is quite the same as Miguel creating his extremely believable Fernando persona.
5. Inventing Anna (2022)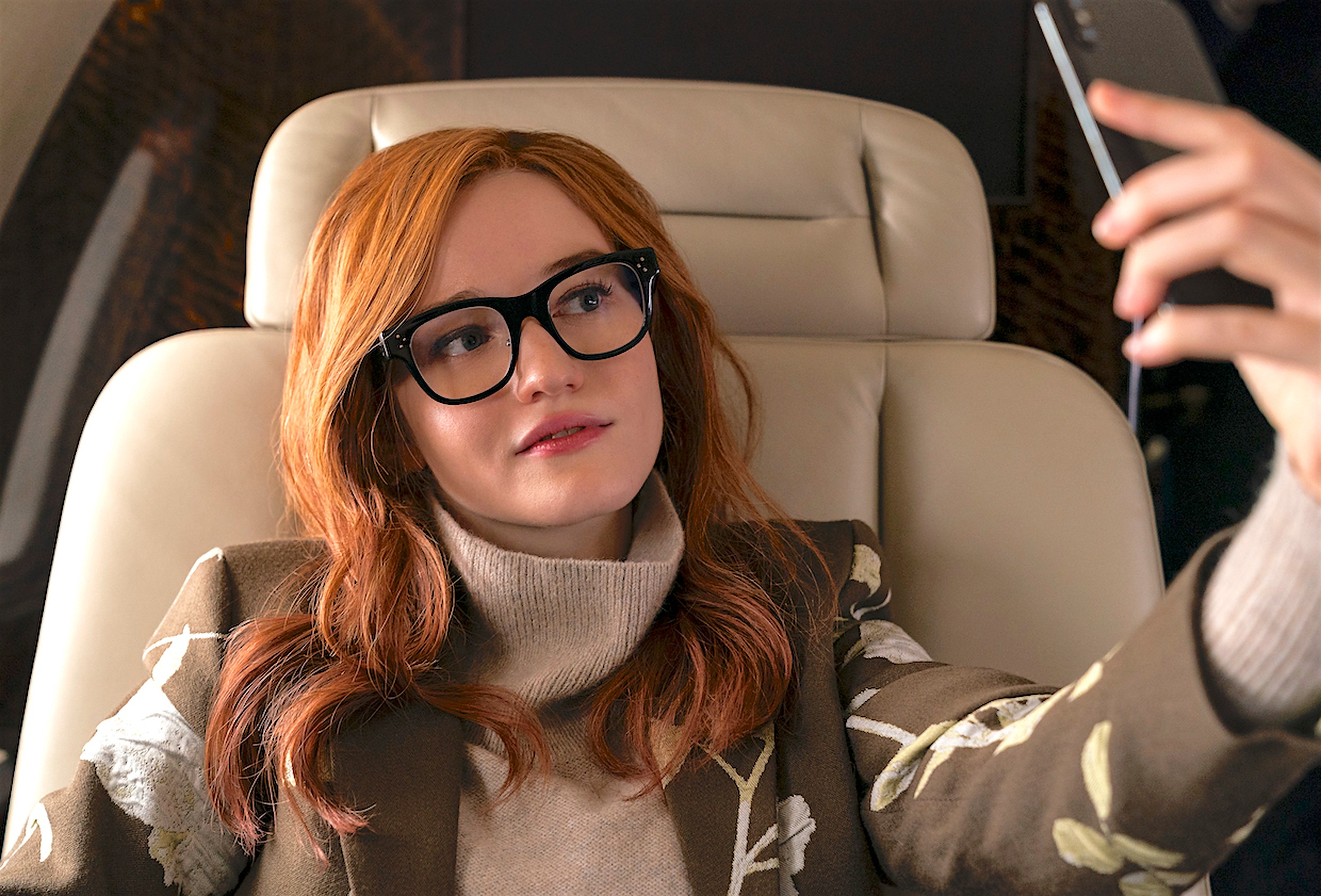 'Inventing Anna' follows the exploits of Anna Sorokin (Julia Garner), who under the fake identity of Anna Delvey, a German heiress, scams New York's rich elites out of hundreds of thousands of dollars and other valuables. Through the clever use of social media, Anna creates a persona for herself that seems believable to anybody doing a cursory search on her — all they see are the parties and the expensive clothes and bags that she posts online — making the lie as foolproof as possible. Based on the case of the real-life Anna Sorokin, 'Inventing Anna' was created by Shonda Rhimes, and much like 'Fake Profile,' involves the cream of the crop who are cheated out of their money.
4. Clickbait (2021-)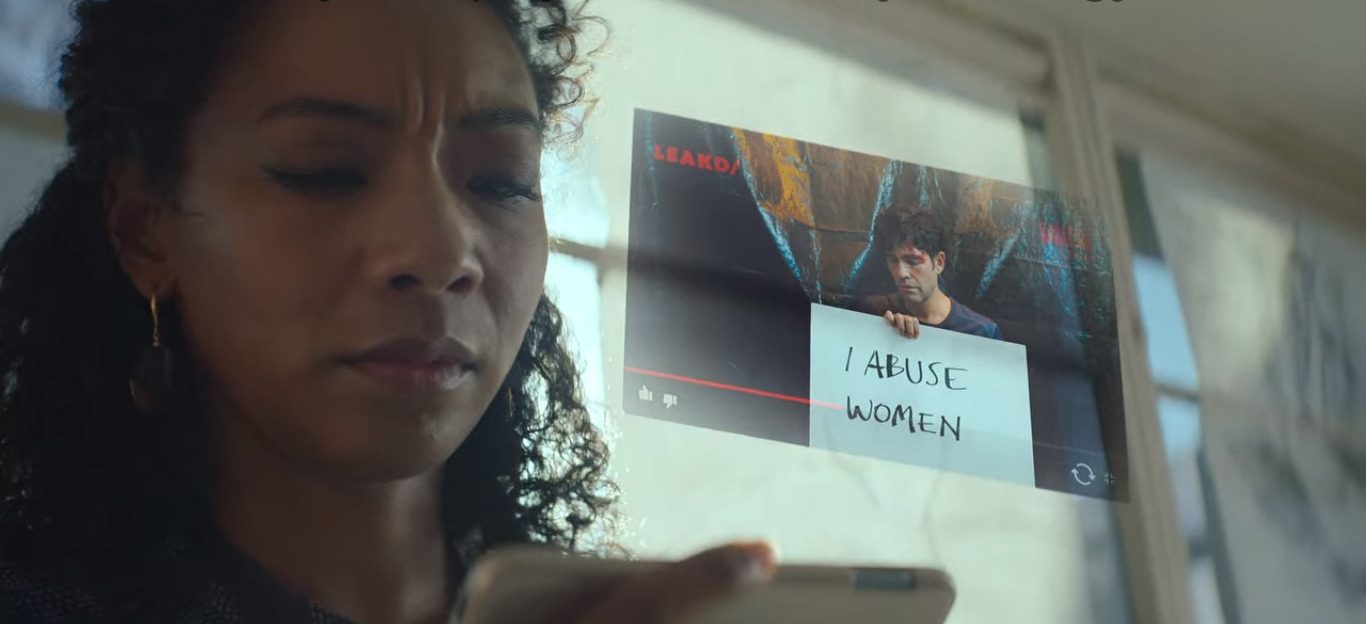 'Clickbait' centers around Nick Brewer (Adrian Grenier), a married man with two children who suddenly disappears one night after an argument with his sister, Pia (Zoe Kazan). The very next day Pia is shown a video in which Nick is brutally beaten and then made to sit in front of the camera with a placard that says "At 5 million views I die."
Distraught, Pia approached the police along with her sister-in-law, Sophie (Betty Gabriel). But once the police begin their investigation, details about both Nick and Sophie's life are revealed that question whether Nick was actually kidnapped or not. The series was created by Tony Ayres and Christian White and depicts the darker side of the internet. Nick, much like Miguel in 'Fake Profile,' creates a false identity on a dating app and uses it to cheat on his wife as well.
3. Jamtara – Sabka Number Ayega (2020-)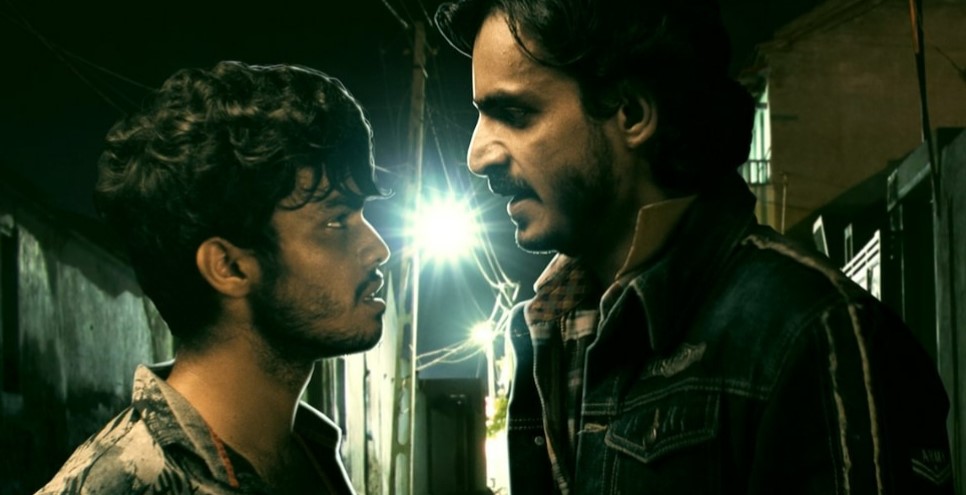 'Jamtara – Sabka Number Ayega' is an Indian Hindi-language web series that revolves around phishing scams conducted by a group of people well-versed in the various security protocols used by banks, online shopping apps, and other transactional platforms. Through the clever use of telephone calls, emails, and messages, the group collects user data and uses it to gain access to the unsuspecting victims' finances.
Though very far removed from 'Fake Profile,' 'Jamtara – Sabka Number Ayega' – created by Soumendra Padhi – presents the viewers with a more sinister approach to using a fake identity on the internet, especially dating apps where these types of scams are rather common.
2. Unauthorized Living (2018-2020)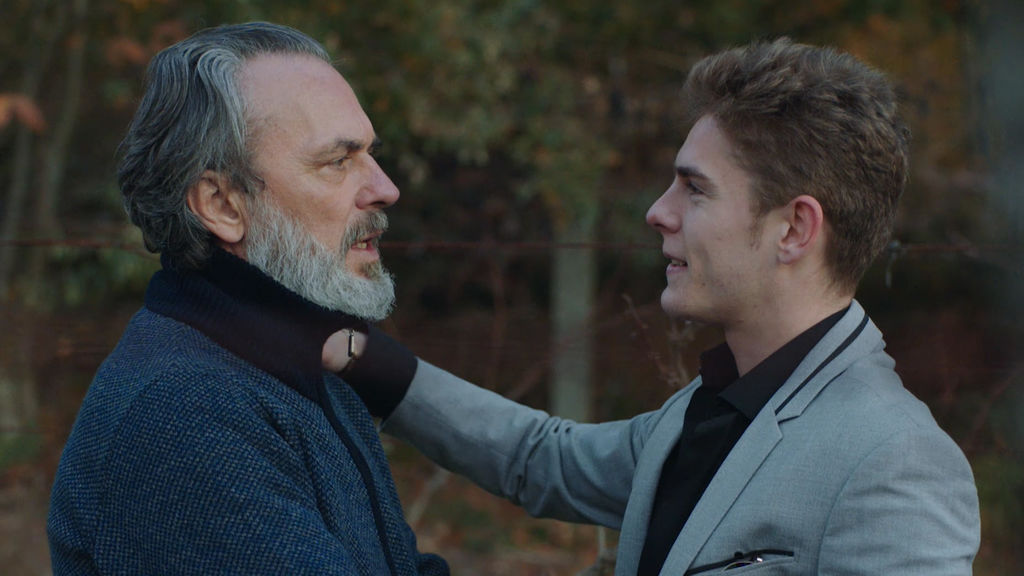 'Unauthorized Living,' created by Aitor Gabilondo, is a Spanish-language crime series that follows the story of Nemo Bandeira (José Coronado), a drug lord masquerading as a successful businessman in front of the public. But when Nemo is diagnosed with early onset Alzheimer's on his sixtieth birthday, it puts his entire criminal empire at risk. Nemo has two challenges in front of him – to find a successor and to ensure that he does not reveal anything to anybody outside his inner circle about the drug operation.
The characters of Miguel and his father-in-law, Pedro Ferrer, are both reflected in Nemo; like the former, Nemo leads a double life, and quite similar to the latter, he wants to ensure that his family survives after he's no longer there.
1. The Affair (2014-2019)
'The Affair,' created by Sarah Treem and Hagai Levi, explores the affair between Noah Solloway (Dominic West) and Alison Bailey (Ruth Wilson) – both of whom are married to different people – and its consequence over the course of several years. The affair is shown from both Noah's and Alison's perspectives, respectively, presenting the audience with both their thoughts on the events that transpire. This results in a varied recollection of the affair due to their different personalities and lifestyles.
The series' portrayal of what happens after somebody is caught cheating and how their entire life crumbles away – while more realistic than what is shown in 'Fake Profile' – is no less dramatic than the Colombian series.
Read More: Is Fake Profile a True Story?