'Guns & Gulaabs' is a 2023 Hindi-language black comedy crime series on Netflix. Created and directed by Raj & DK, the show draws inspiration from the 'Misfits of the World' concept, seamlessly blending nostalgic romance from the 90s with a crime-driven narrative. The series unfolds against the backdrop of the 90s in a world brimming with crime and violence. In a tranquil town called Gulaabganj, a mechanic grapples with the daunting task of escaping his deceased gangster father's shadow. His mission: to capture the heart of his beloved amidst a backdrop of crime and turmoil.
Simultaneously, an upright officer finds himself inadvertently causing chaos, while a hesitant heir to a cartel confronts an existential crisis that challenges his very identity. Against this riveting backdrop, the show unveils the intertwining fates of these characters, offering viewers a compelling journey into a world where love, laughter, and intrigue coalesce. Step into a world of crime and comedy and everything in between and check out these apt recommendations. You can watch most of these shows similar to 'Guns & Gulaabs' on Netflix, Hulu, or Amazon Prime.
10. Hasmukh (2020)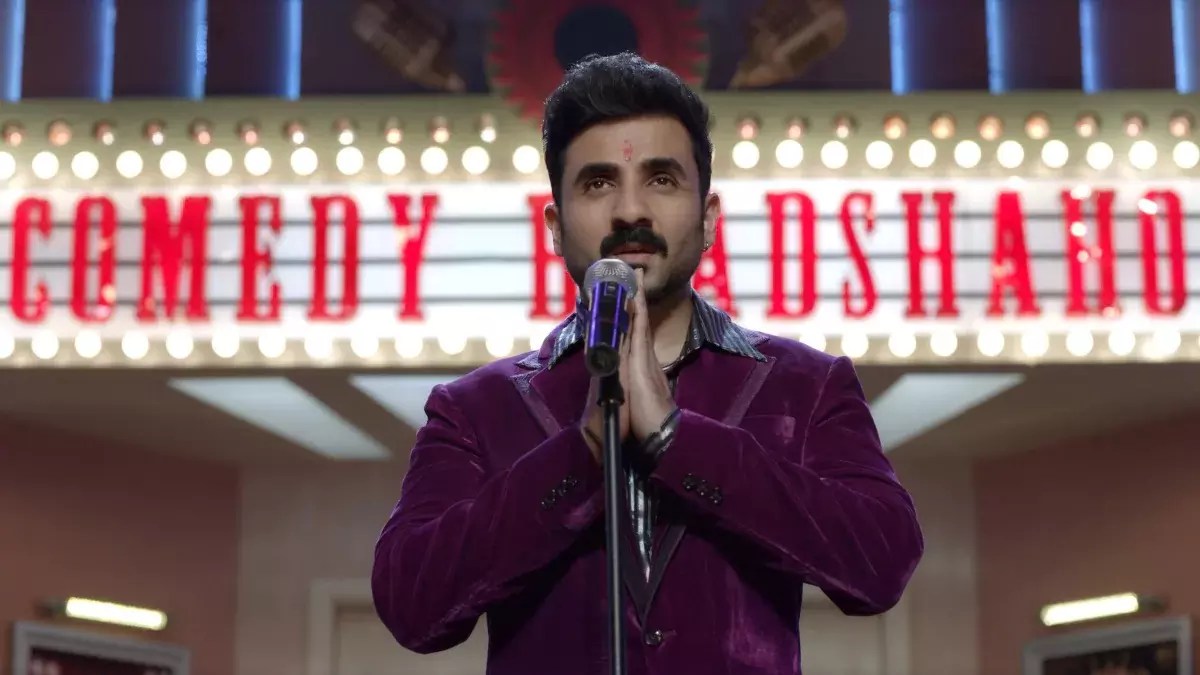 'Hasmukh' is an Indian series that falls under the genre of dark comedy. The series is directed by Nikhil Gonsalves and co-created as well as written by Nikkhil Advani and Vir Das. It follows a timid small-town comedian who discovers that he can only perform his best stand-up when he's just committed a murder. As he climbs the ladder of success in the comedy industry, he's trapped in a web of dark secrets and murders that fuel his talent. This black comedy series delves into the complexities of ambition, crime, and humor. Both 'Hasmukh' and 'Guns & Gulaabs' follow sinister activities happening against the backdrop of an eerie small town.
9. Pataal Lok (2020-)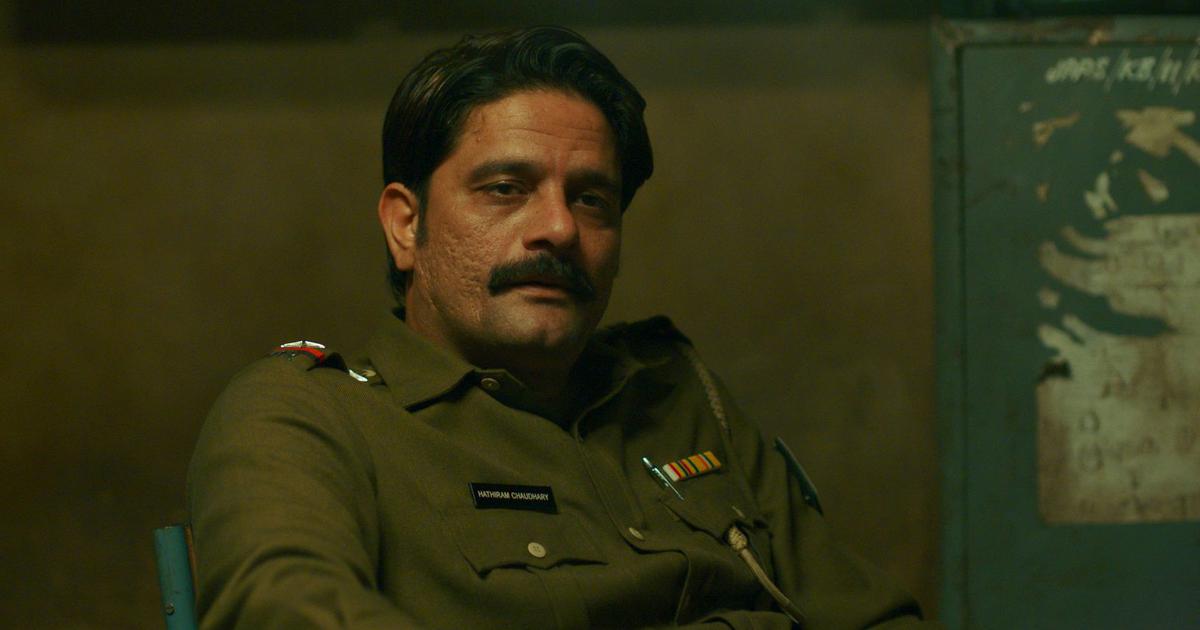 'Paatal Lok' is an Indian crime thriller series crafted by Sudip Sharma. Drawing loose inspiration from Tarun Tejpal's 2010 novel 'The Story of My Assassins,' the show unveils the narrative of a disillusioned cop entangled in an assassination attempt case gone awry. The story orbits around Hathiram Chowdhary, a jaded police officer who's thrust into a high-profile investigation, gradually plunging into the sinister depths of the criminal underworld. The series derives its name from the traditional Hindu concepts of Swarga, Dharti, and Paatal (heaven, earth, and hell), symbolizing India's social classes and power dynamics. This echoes thematic elements found in 'Guns & Gulaabs,' where crime intersects with different strata of life, presenting a captivating fusion of love, humor, and turmoil.
8. Banshee (2013-2016)
'Banshee' is an American television series in the action genre, brought to life by the creative minds of Jonathan Tropper and David Schickler. The plot follows an ex-con and master thief who assumes the identity of the sheriff of Banshee, Pennsylvania. As he enforces his own brand of justice while maintaining his criminal ties, he becomes embroiled in the town's intricate web of crime, corruption, and personal vendettas. This echoes the theme of crime woven into everyday life, akin to the backdrop of 'Guns & Gulaabs,' where characters navigate the complexities of love and violence.
7. Rangbaaz (2018-2022)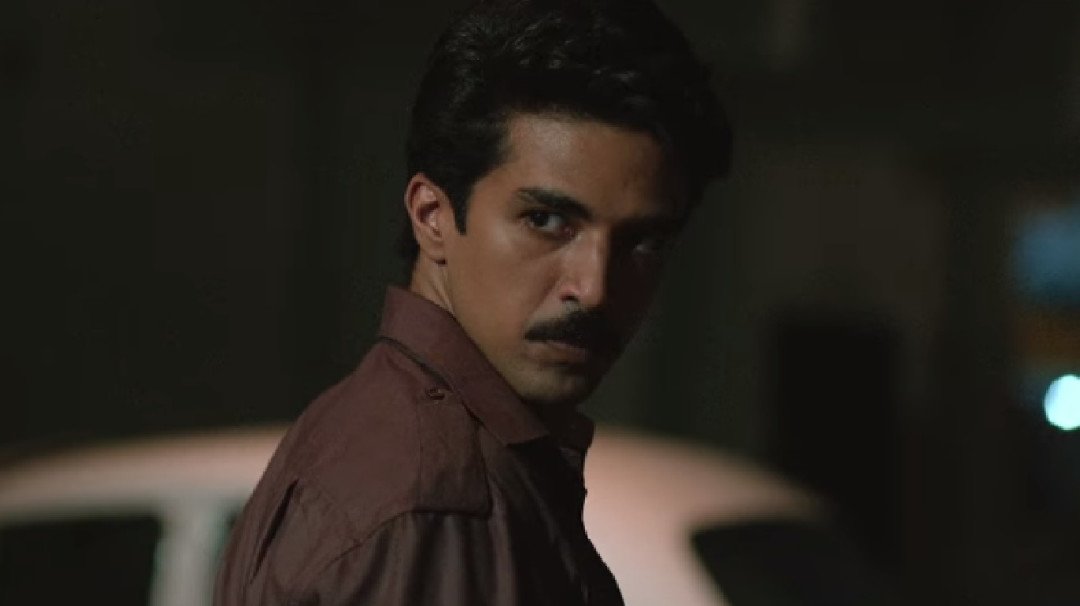 Helmed by Bhav Dhulia, 'Rangbaaz' is an Indian web series that unfolds against the raw and rustic backdrop of the small Indian town of Gorakhpur in the 90s. It follows the journey of a young man, Shiv Prakash Shukla, who transforms from an ordinary student to a feared gangster in the crime-infested region of Gorakhpur. Driven by circumstances, he navigates through a web of power struggles, politics, and crime, ultimately becoming a prominent figure in the criminal underworld. This mirrors the themes of transformation and crime seen in 'Guns & Gulaabs,' where characters evolve within a 90s landscape of violence and crime.
6. Bhaukaal (2020-)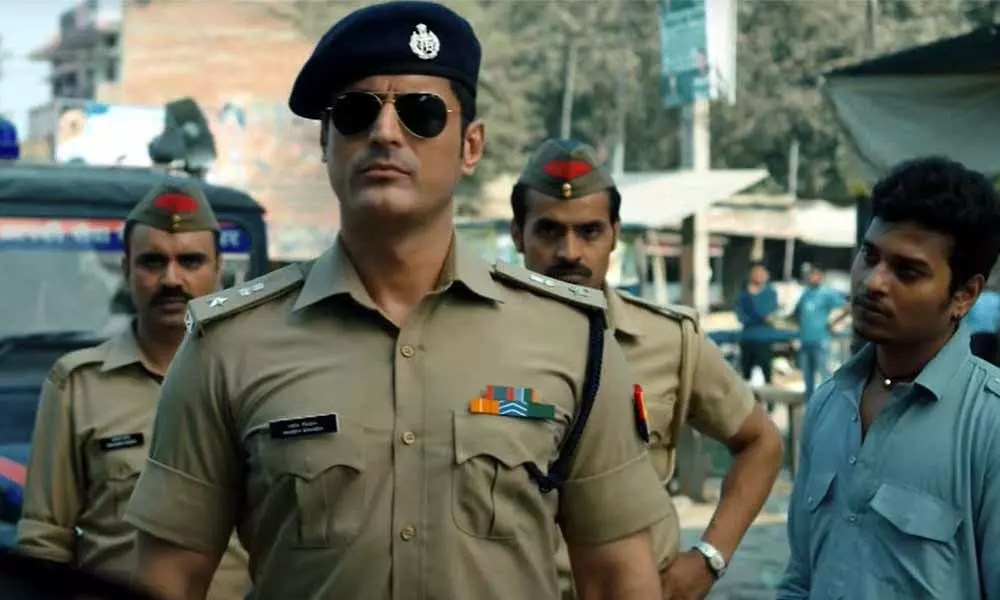 Directed by Jatin Wagle, 'Bhaukaal' is a Hindi-language web series falling under the genre of crime drama. It revolves around SSP Naveen Sikhera, who is assigned to restore law and order in a crime-ridden region of Muzaffarnagar, a small town in the Indian state of Uttar Pradesh. Faced with a formidable nexus of criminals, he employs unconventional methods to bring justice, leading to intense confrontations and strategic battles. This mirrors the intense crime-laden atmosphere of 'Guns & Gulaabs,' where characters navigate a world of violence and intrigue in their pursuit of survival.
5. Barry (2018-2023)
'Barry' is an American television series that falls within the realm of black comedy crime drama. The show was co-created by Alec Berg and Bill Hader. The story centers on Barry Berkman, a disillusioned hitman from the Midwest who travels to Los Angeles to carry out a hit and unexpectedly discovers a new passion for acting while attending an acting class. Balancing his criminal life with his newfound aspirations, Barry navigates the challenges of self-discovery, crime, and comedy. This narrative duality resonates with the themes of crime and humor intertwined in 'Guns & Gulaabs.'
4. The Family Man (2019-)
'The Family Man' is an Indian spy thriller series created by Raj & DK, with Manoj Bajpayee taking on the lead role. It follows the double life of Srikant Tiwari, an ordinary middle-class man who secretly works as an intelligence officer for the Threat Analysis and Surveillance Cell (TASC). Balancing his high-stakes, undercover missions with the challenges of his domestic life, Srikant navigates the complexities of protecting the nation while safeguarding his family. This dual-life dynamic and juxtaposition of personal and professional spheres resonate with the themes found in 'Guns & Gulaabs,' where characters juggle love, crime, and humor, albeit in a 90s setting.
3. Afsos (2020)
'Afsos' is an Indian black comedy series directed by Anubhuti Kashyap. It follows the story of Nakul, a man who is desperately seeking death due to his mundane life, but each of his suicide attempts gets thwarted. He hires a hitman to end his life, but when he suddenly discovers a reason to live, he's determined to undo the contract. The series explores dark humor and existential themes, reflecting the blend of crime and comedy as well as the sometimes confused characters present in 'Guns & Gulaabs.'
2. Sacred Games (2018-2019)
An adaptation of Vikram Chandra's eponymous 2006 novel, 'Sacred Games' is an Indian series that falls within the neo-noir crime thriller genre. It unfolds as a labyrinthine tale where a jaded police officer, Sartaj Singh, receives an anonymous tip about the impending destruction of Mumbai. He embarks on a quest to unravel the truth behind a notorious gangster named Ganesh Gaitonde. As Sartaj navigates the treacherous underworld and political intrigue, the series dives into themes of corruption, power, and destiny, much like the exploration of crime and its consequences in 'Guns & Gulaabs.'
1. Mirzapur (2018-)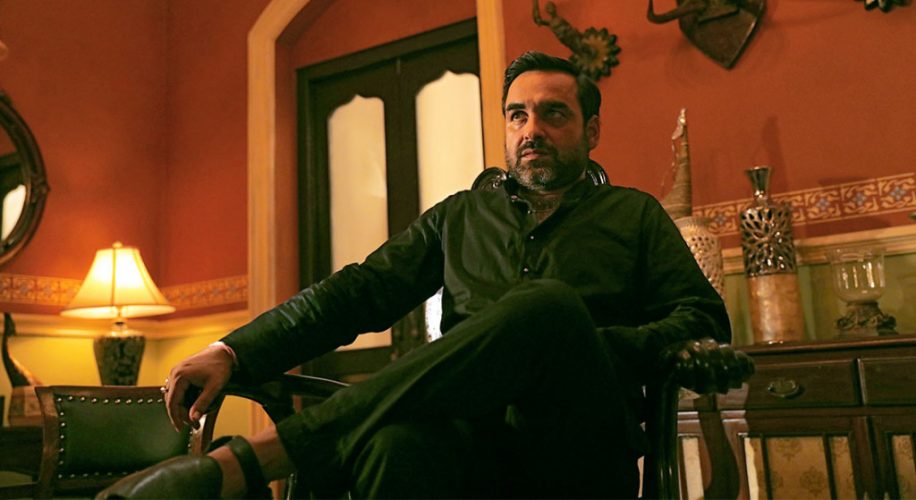 The brainchild of creator Karan Anshuman, 'Mirzapur' is an Indian action crime drama series. It delves into the gripping saga of the lawless world in the eponymous Indian town, dominated by crime syndicates. As the power struggle intensifies between the iron-fisted Tripathis and the ambitious Pandits, a law-abiding advocate inadvertently gets entangled in their deadly feud. The series navigates through a web of violence, ambition, and betrayal, akin to the multifaceted blend of crime and romance in 'Guns & Gulaabs.'
Read More: Is Guns & Gulaabs Based on a True Story?